Planning a wedding entails making countless decisions. For many couples one of the first things they question is whether or not to have a destination wedding. I think choosing to have a destination wedding is a wonderful idea, but it's not for everyone. If you love the thought of a small, intimate wedding, or if you and your partner are from different cities, then a destination wedding can be the perfect solution. On the other hand, if you prefer the idea of having a huge wedding celebration and would be upset if all of your friends/ family couldn't attend, then this probably wouldn't be the right choice for you. I think what stops many couples from exploring this option is that they think it would be too expensive or too stressful. I didn't find this to be the case at all, so I'm sharing some tips for any future brides and grooms out there wondering if a destination wedding could work for them.

PHOTOS COURTESY OF JONNY MP PHOTOGRAPHY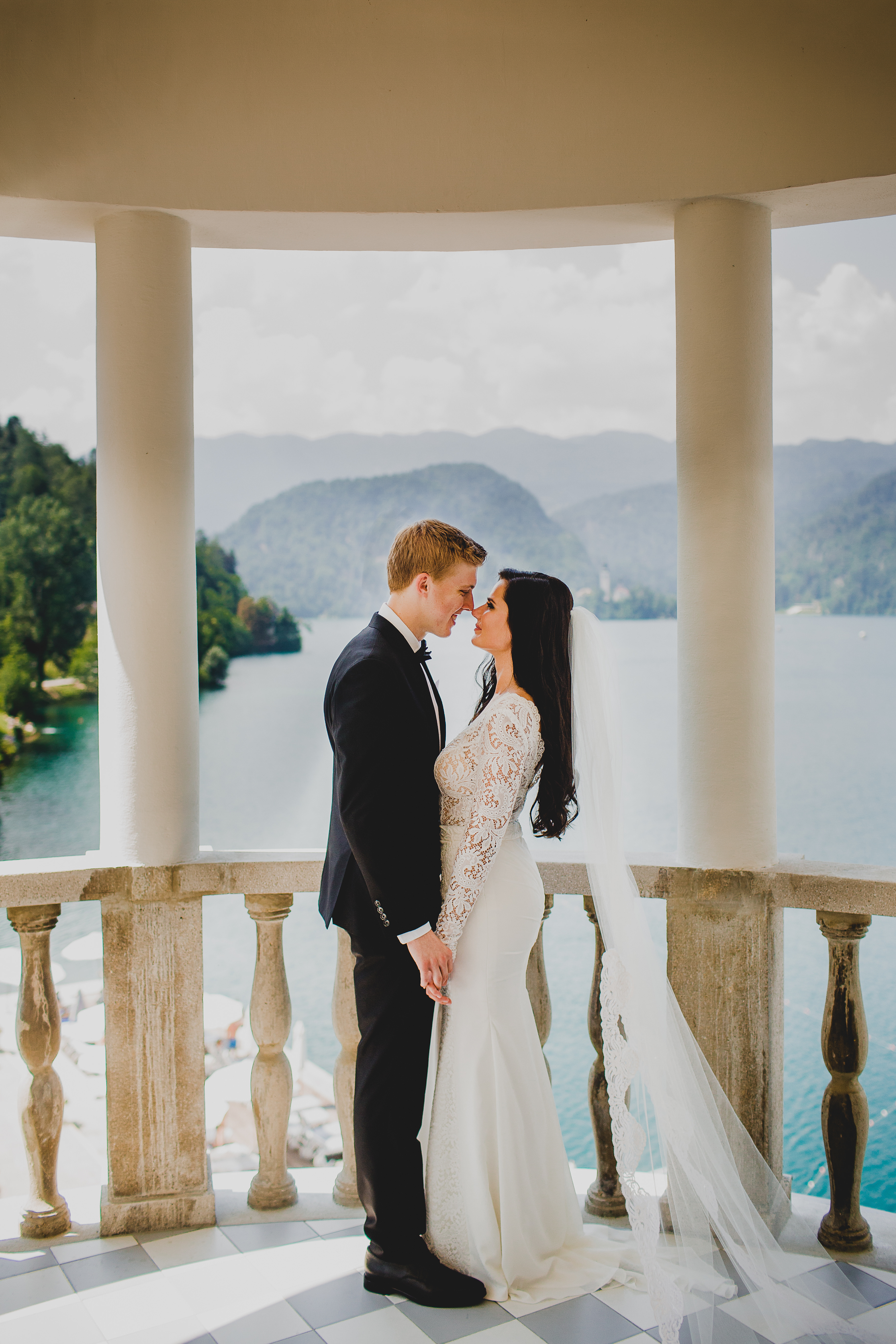 1. LOCATION
Once you've agreed on a destination wedding, the fun part is deciding where to have it! Maybe there is a location you've always dreamt about, so that makes your decision easy. If not, consider what type of location reflects your personality. Barefoot on a beach? An ethereal forest wedding? Old European charm? The list goes on, but you get the point. Once you've narrowed it down to a location, then it's time to consider when to have it. Get familiar with the weather patterns in your location of choice. Also consider which months generally see the most tourists. It would be ideal to plan a wedding during the shoulder season. During low season many local restaurants and shops close, but during high season it can be extremely busy! We originally planned to have our wedding during the early fall months, but we realized that many of our family members and friends would be in school. For that reason we moved it up to August, so be sure to consider personal reasons as well!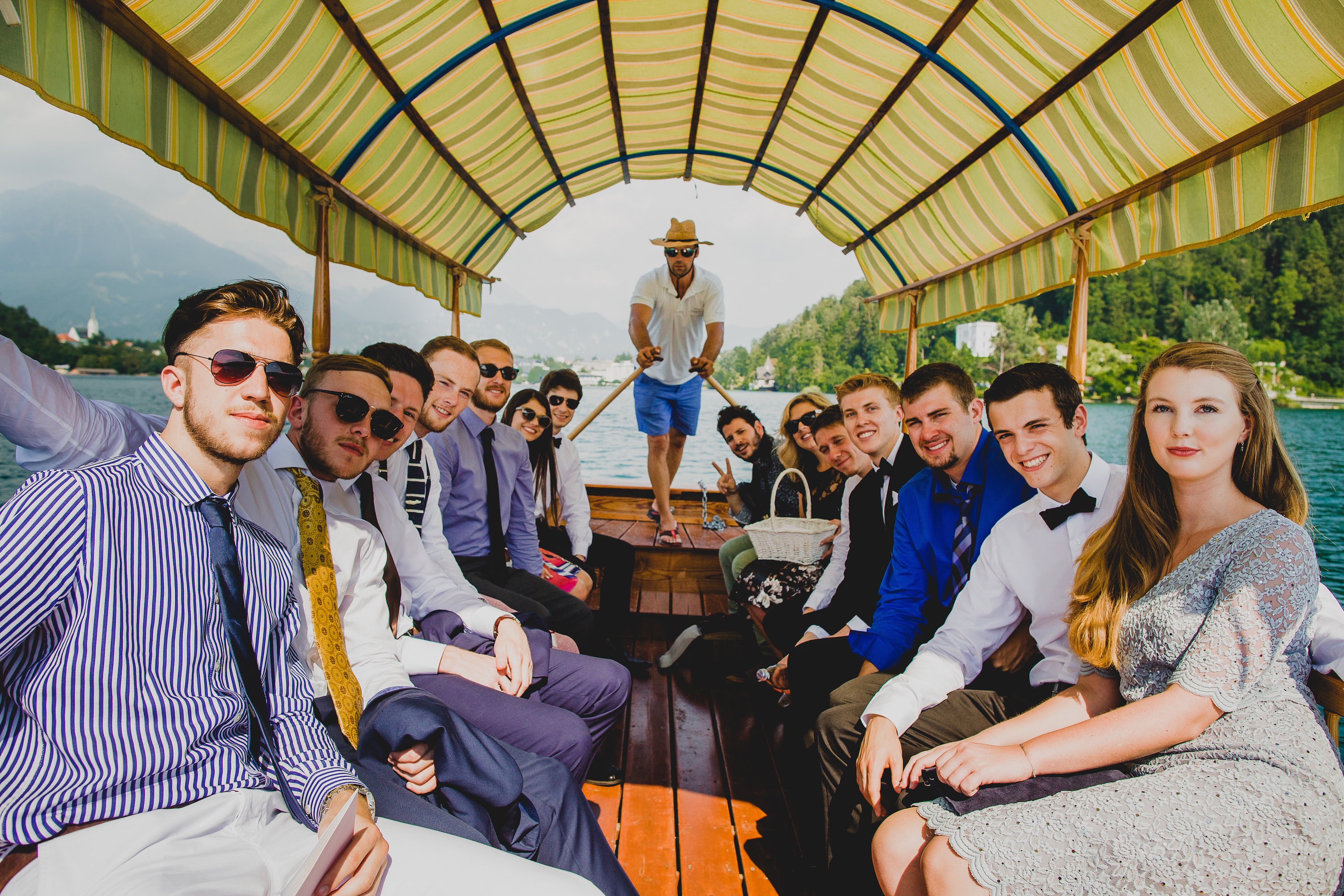 2. GUESTS
Coming up with a guest list can be a tricky when planning a wedding abroad or even elsewhere in your own country. Some couples may want it to be extremely intimate and invite immediate family members only. Others may hope for a large attendance and invite all of their friends, coworkers, and family. A good guideline would be to invite the people you would invite if you were having it at home. The one rule I think is really important is this: DO NOT leave anyone off your list just because you assume they will be unable to attend. First of all, this can come off as rude or offensive. Moreover, the amount of people who show interest in coming may surprise you! I would also recommend sending out save the dates and invitations earlier than you would for a traditional wedding in order to give everyone plenty of notice.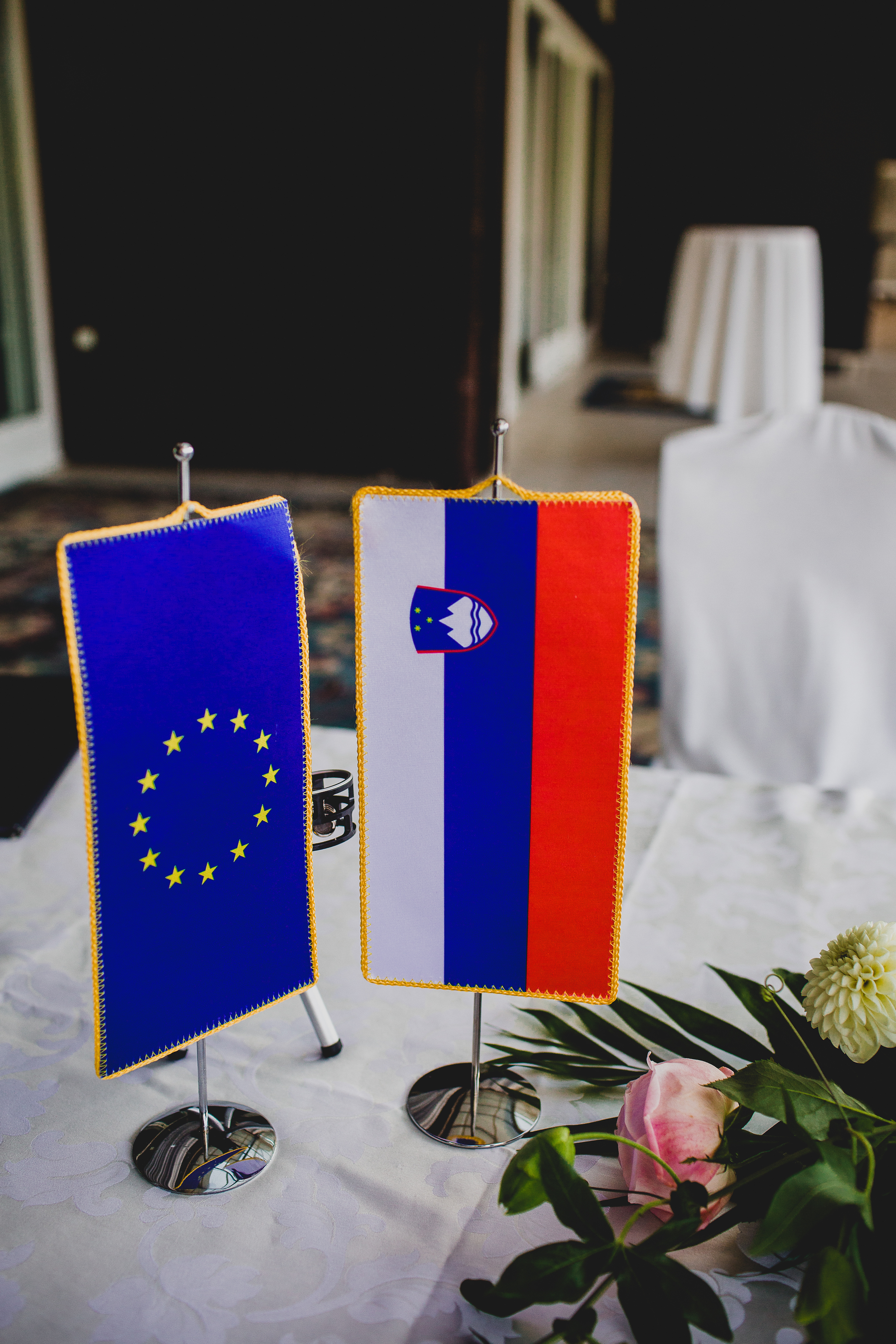 3. PAPERWORK
This part isn't a lot of fun if I'm being honest. It's the one part of the planning stages that I found to be fairly stressful. There are a lot of formalities to take care of when planning a destination wedding. These are dependent not only upon the country where the wedding will be held, but also your country of origin. If you're hiring a wedding planner hopefully they will be a lot of help here. If not I suggest doing your research right away to ensure that you don't miss any steps leading up to the wedding. Reach out to people who have been married at your destination before. We were required to show proof of our passports early on, so be sure to have one as soon as you start the planning process. In some countries you may also have to show proof of religious practices in order to be married in a religious establishment. Additionally, there were a lot of important appointments we had to attend after arriving in Slovenia. You generally need to schedule these months in advance as the slots fill up quickly. Furthermore, most countries require that you have arrived a certain number of days before the wedding so always look into that. Lastly, don't forget about the importance of having a valid passport. You may be tempted to change your name before leaving your home country, but then your passport will not be valid. It's much easier to wait until after you return to change your legal name.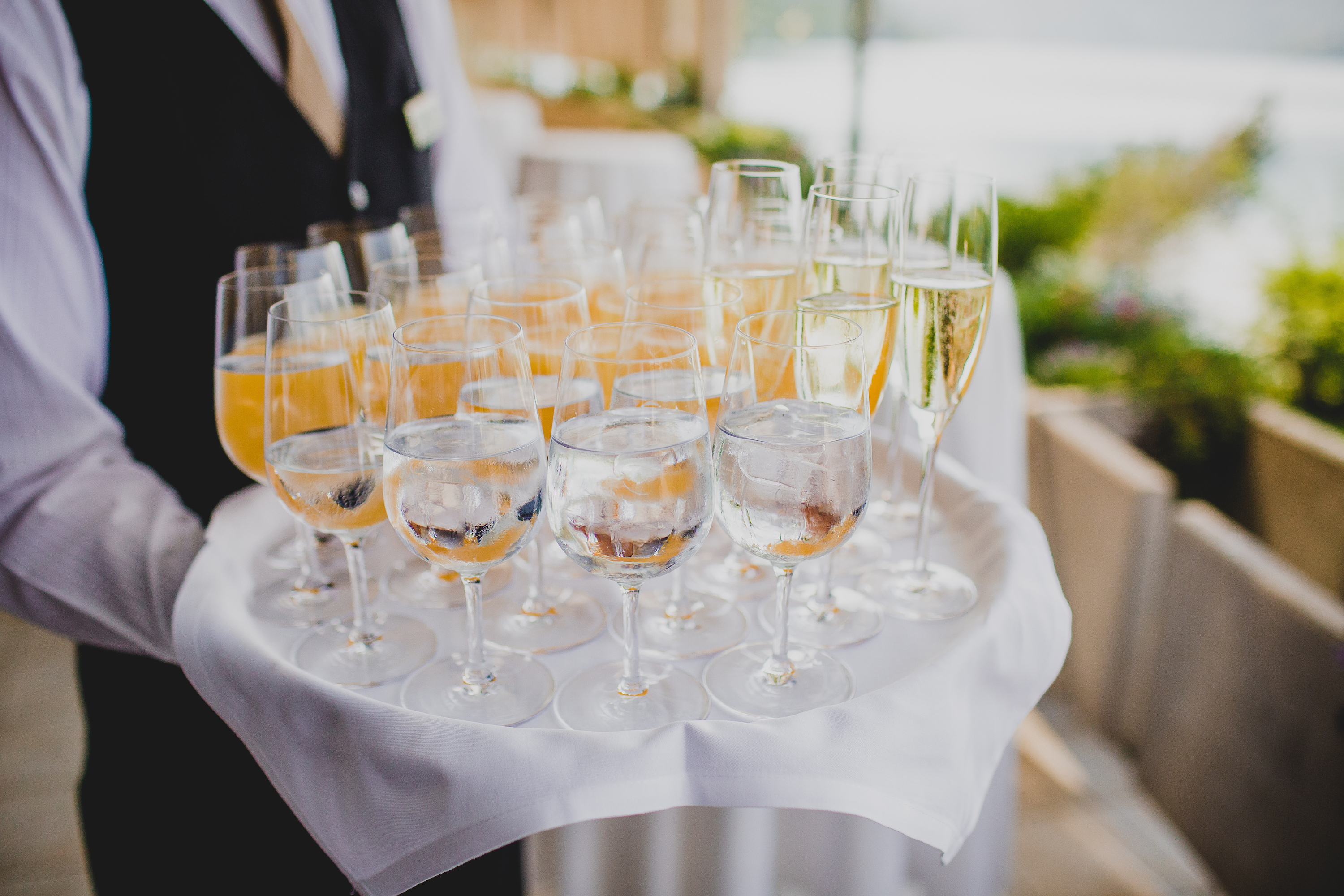 4. BUDGET
We got this question a lot: How are you affording this? Destination weddings are not always as expensive as you think. In fact, many times they can end up costing less than having a wedding at home. Weddings in the United States are really expensive, especially in big cities. For those who already try to save enough to travel every year, this is your best option. We were able to combine our wedding, honeymoon, and annual vacation costs into one amazing trip! There are a few factors that can contribute to making a destination wedding a more affordable option. You have to know where to save and how to be true to your budget from the beginning just as you would with a traditional wedding. However, we found a lot of common wedding expenses to be significantly cheaper in Slovenia. For starters, we didn't have to pay for the venue, only the meal. In the United States booking the venue alone can use up a big part of your budget. Having a smaller guest list will inevitably save on things like seat covers, table cloths, transportation, favors, programs, center pieces, table numbers, etc. These may all seem like "small" costs, but they add up. It's important, however, to keep in mind that your guests will be paying a lot more to attend. Try to plan your whole day with their enjoyment in mind in order to show your appreciation for them coming! You want them to feel like they not only had a wonderful trip, but also a great time celebrating.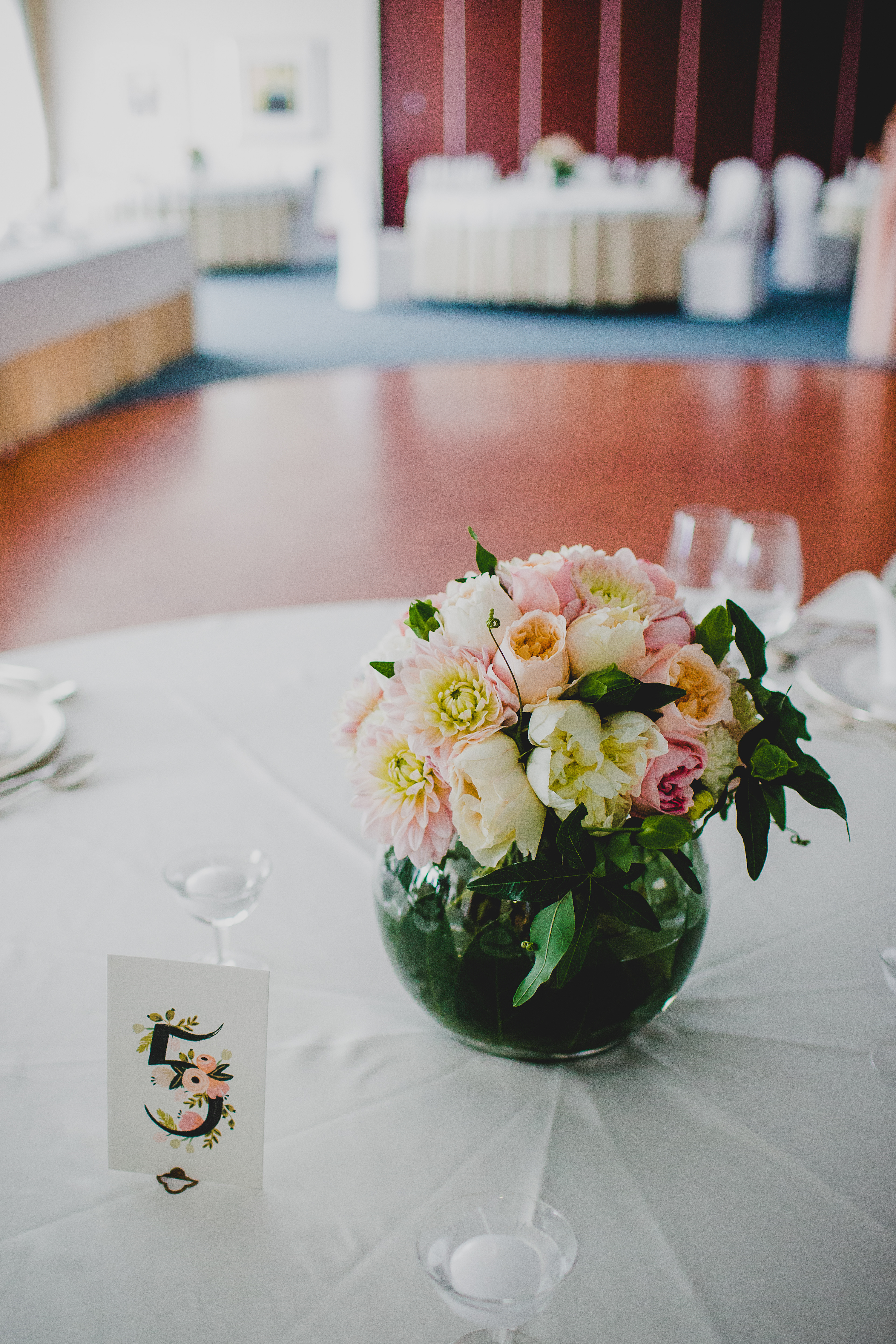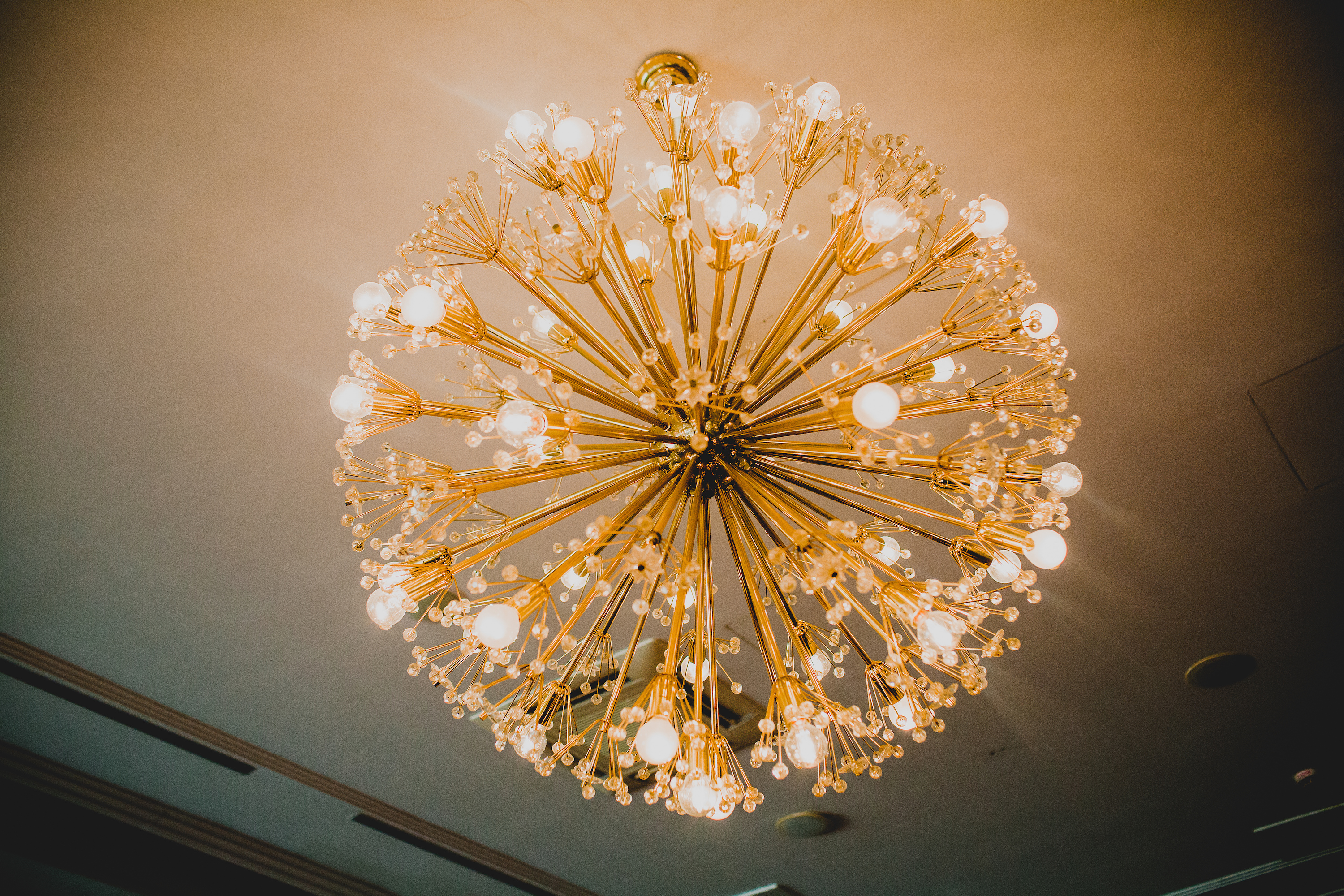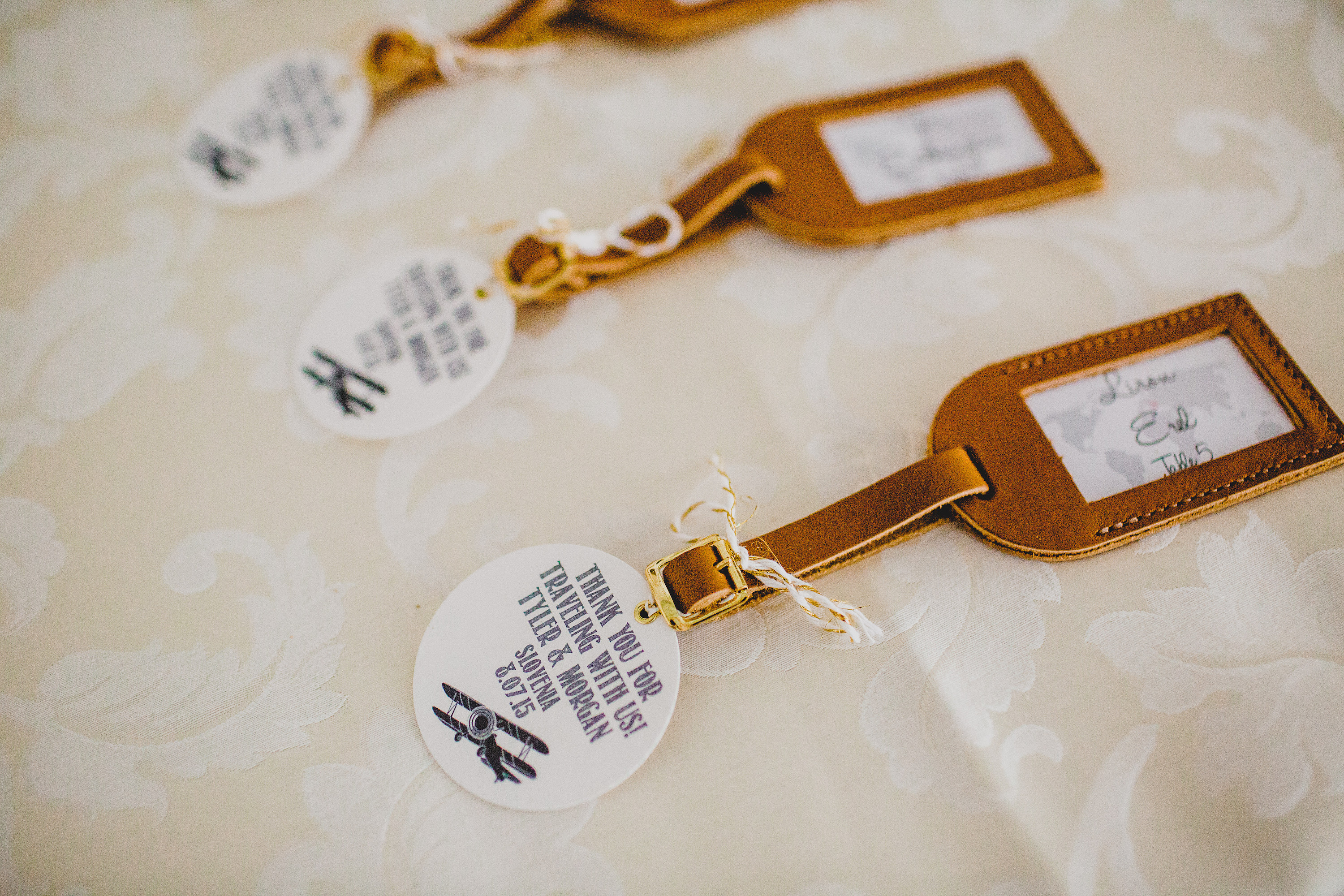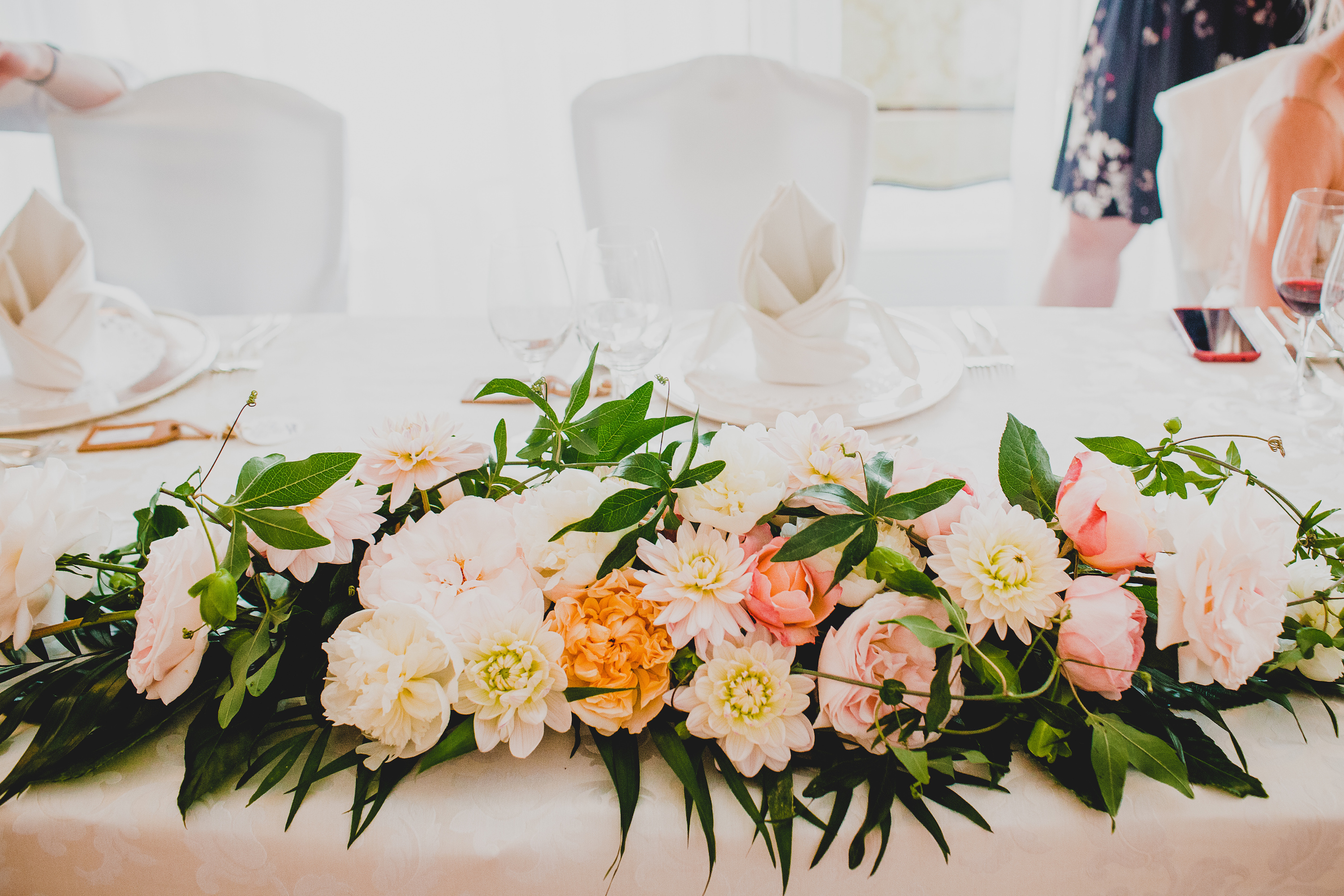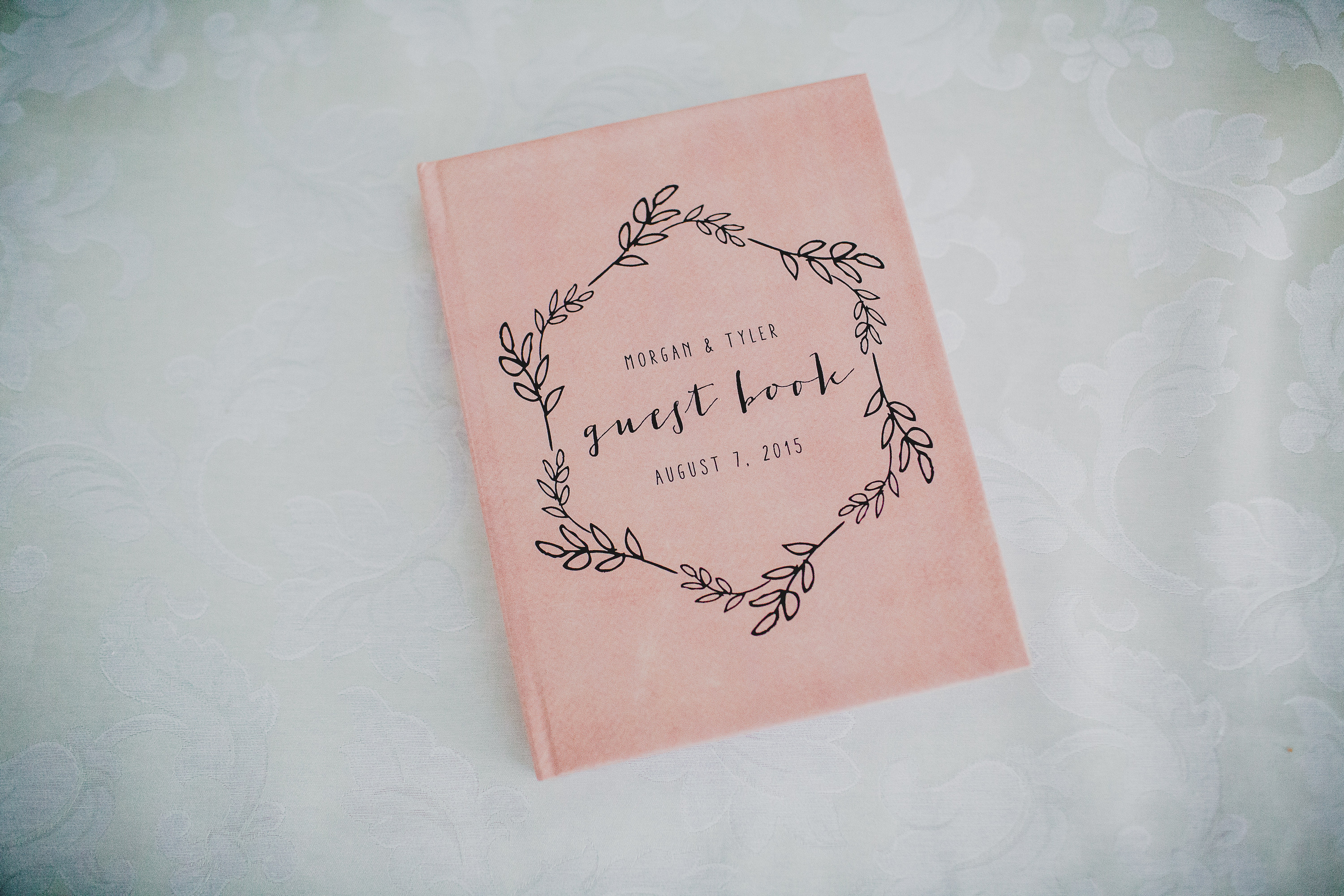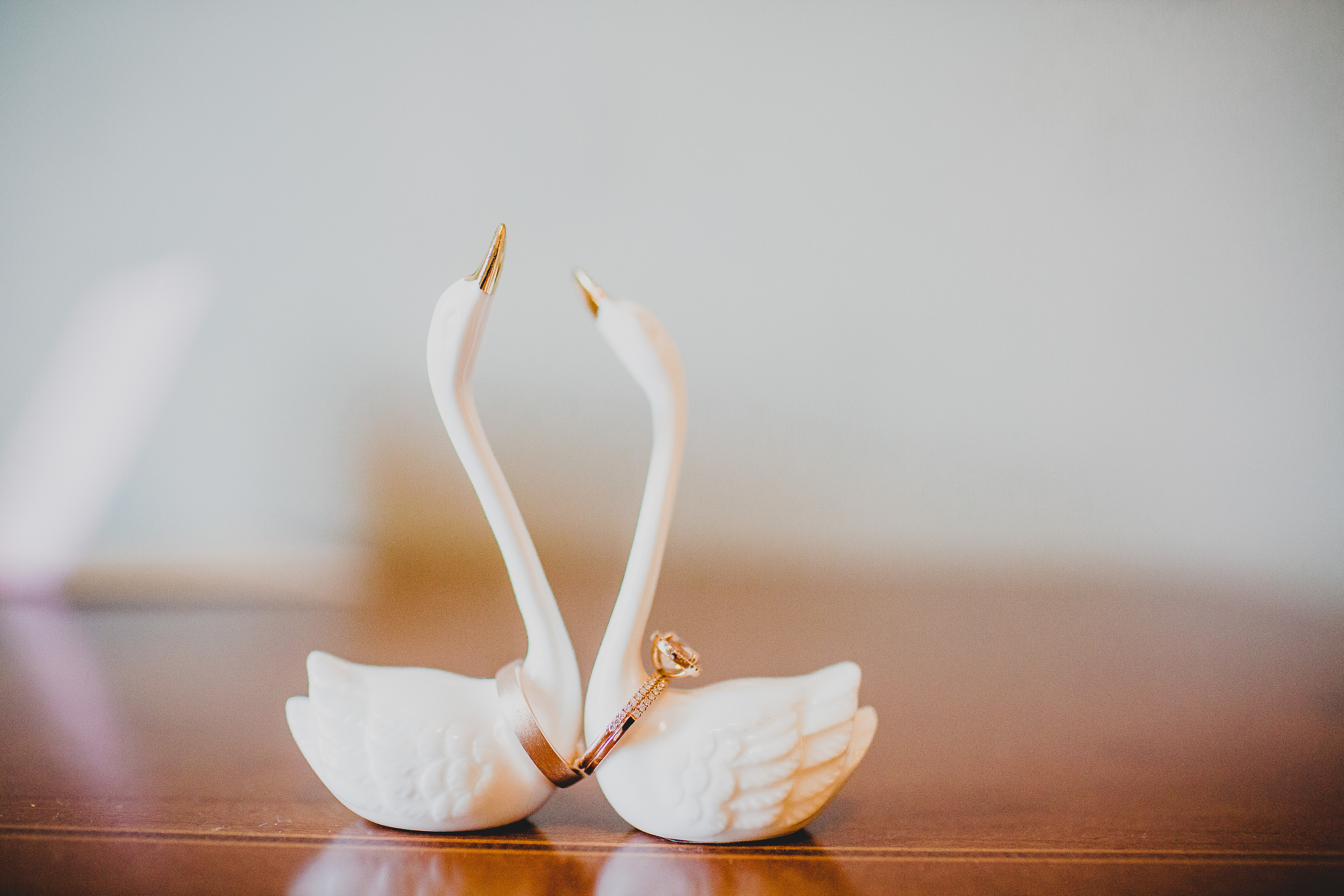 5. VENUE & DECOR
Choosing the right venue seems to make everything else run smoothly. This should be one of the first things you do after settling on a location. You can't secure a date, send out invitations, or even book a photographer without first choosing a venue. In the initial planning stages it can be hard to predict how many people will come. For this reason, I suggest choosing a venue that can accommodate a wide range of guests. Because there was no charge for booking the venue itself, it made the process a lot of fun–we had a castle for an option!! As amazing as that sounded, we ruled the castle out early on because it still would have been open to the public during the reception. I imagine you could run into this issue other places such as a beach or a popular resort. We ruled out an outdoor wedding because of how frequently it rains in Bled, but this would be a great option if you aren't sure how many guests will end up attending. Eventually, we narrowed our choices down to two of Bled's most popular hotels–Vila Bled and Grand Hotel Toplice. Both had a lot of character and history, but one stood out to us as being the right choice. Grand Hotel Toplice had multiple venue options meaning that whether we ended up with twenty or fifty guests there would be a room to accommodate us. In addition to the flexibility, I loved the 1920's charm, stunning chandeliers, panoramic views, and the wonderful staff. An easy place to save some money when having a destination wedding is by keeping the decor to a minimum. It's not necessary to overdo it when you have such beautiful scenery. We went with simple floral centerpieces on the tables and a few personal touches. I found the prettiest swan ring holders just before we left for Slovenia, and knew I had to incorporate them because locals and tourists alike adore the Lake Bled swans!!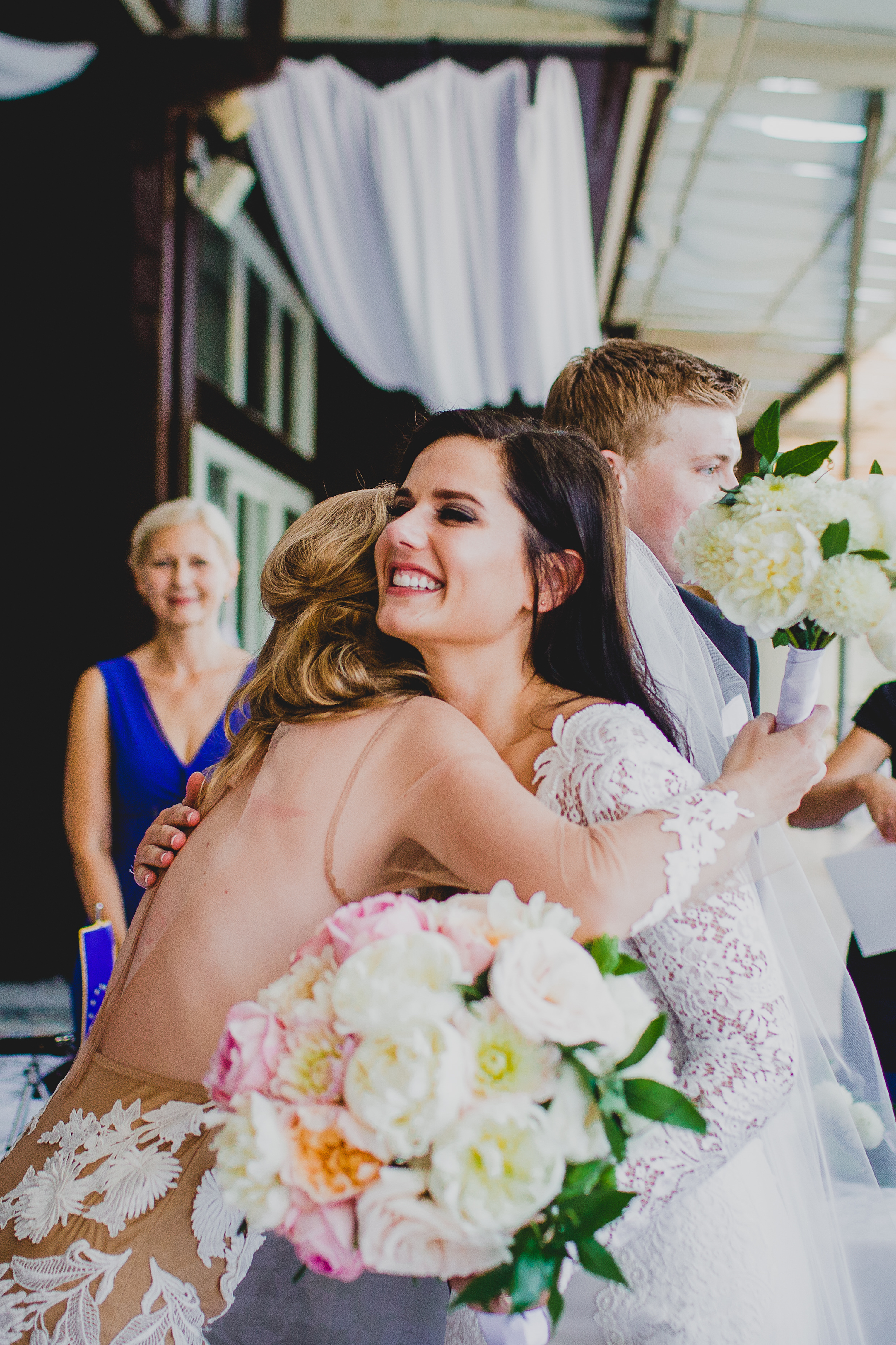 6. CAPTURING THE DAY
Hiring a great photographer and videographer should be a top priority when it comes to wedding planning. This is even more true with a destination wedding because you will want to be able to share your special day with those who couldn't attend. In my opinion, this is not the area where you should try to cut costs. After it's all said and done, you won't care about how perfect your decorations were, but you will cherish your photos and videos forever! I really recommend that everyone gets a videographer in addition to a photographer. It's nice to see everything from two different angles. We received a highlight video, which I shared previously, and an extended video along with all of the raw footage. I love getting to see and hear so many details that I wasn't able to witness first hand on the wedding day. Not only that, but the day goes by so fast and it's really priceless to get to relive it every time you watch your videos or look at your pictures.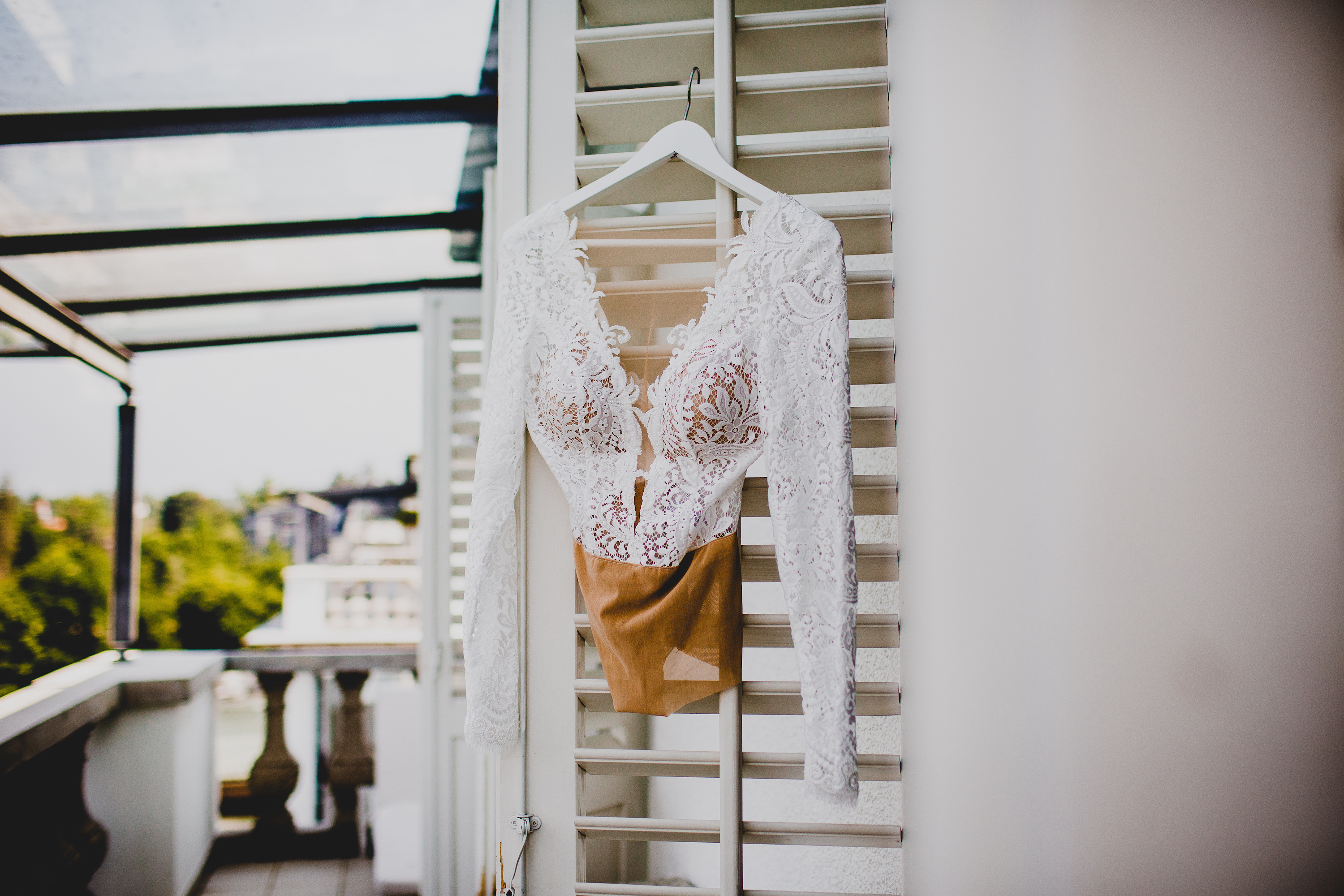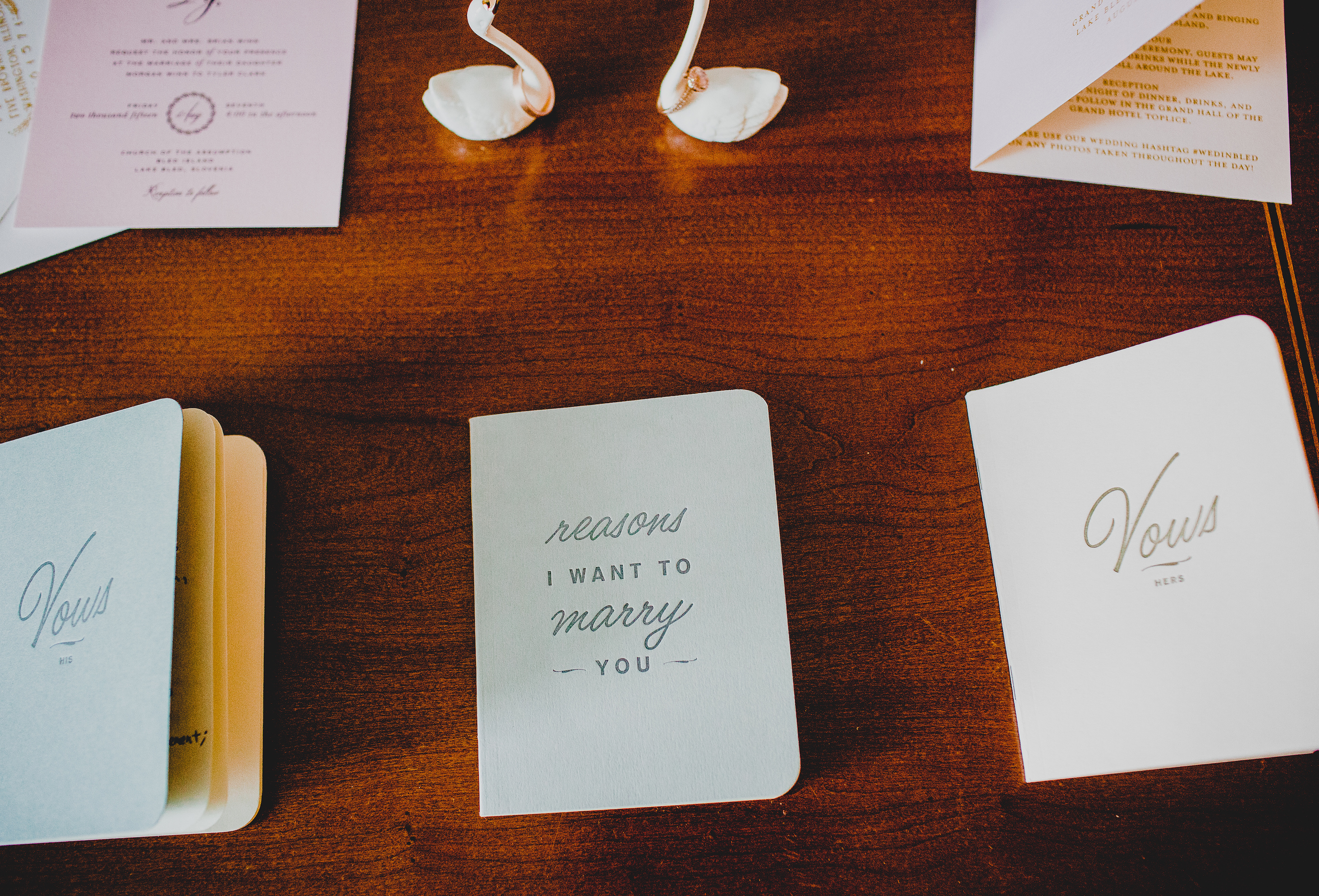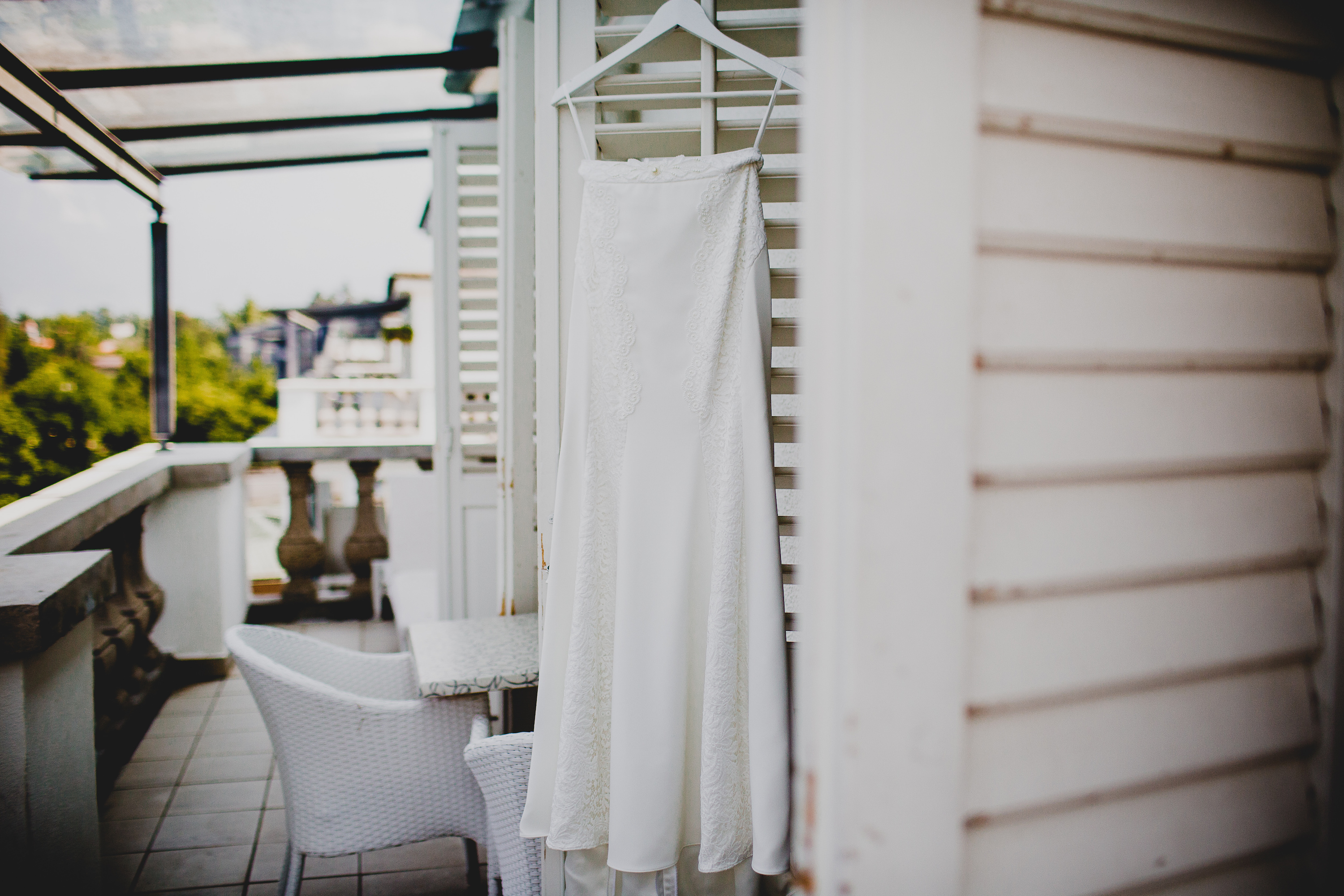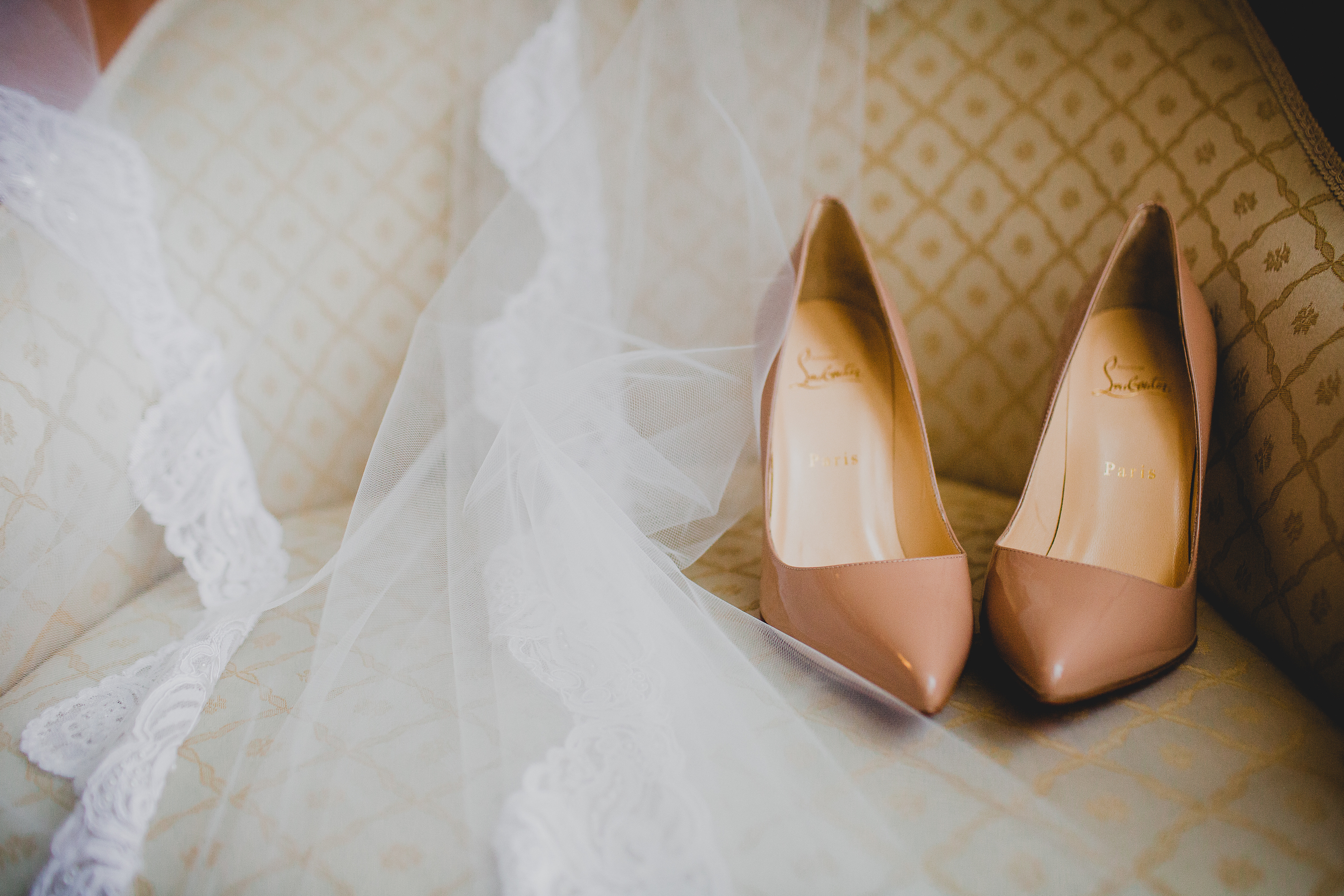 7. PACKING
This is also something that's easy to forget–everything you're bringing must fit into your carry-on because airlines are always losing checked luggage! Problem number one was how to pack a wedding dress, cathedral veil, and shoes. I went back and forth between taking my dress as my one carry-on piece in the dress bag or folding it up and putting it into my carry-on luggage. Ultimately I went with the latter because I needed to be able to pack my shoes as well, and I felt that my dress would be more protected this way. Luckily, my gown was two pieces which made packing it easier. The lace body suit wasn't going to wrinkle so I had no problem folding that. I was more concerned about the crepe skirt and the veil wrinkling, but I hung them immediately after we got to Slovenia and they ended up wrinkle free. Tyler did the same with his tux and shoes. We also packed our cameras, lenses, rings, vow books, legal documents, and my make-up in our carry-ons. It was a pretty impressive fete because we were struggling to meet the weight requirements. Even then, there was a lot that we couldn't fit so our family members were kind enough to split the programs, ring holders, guest favors, guest book, and table numbers amongst themselves. Just remember that anything you don't take on the plane with you isn't guaranteed to make it there for the wedding!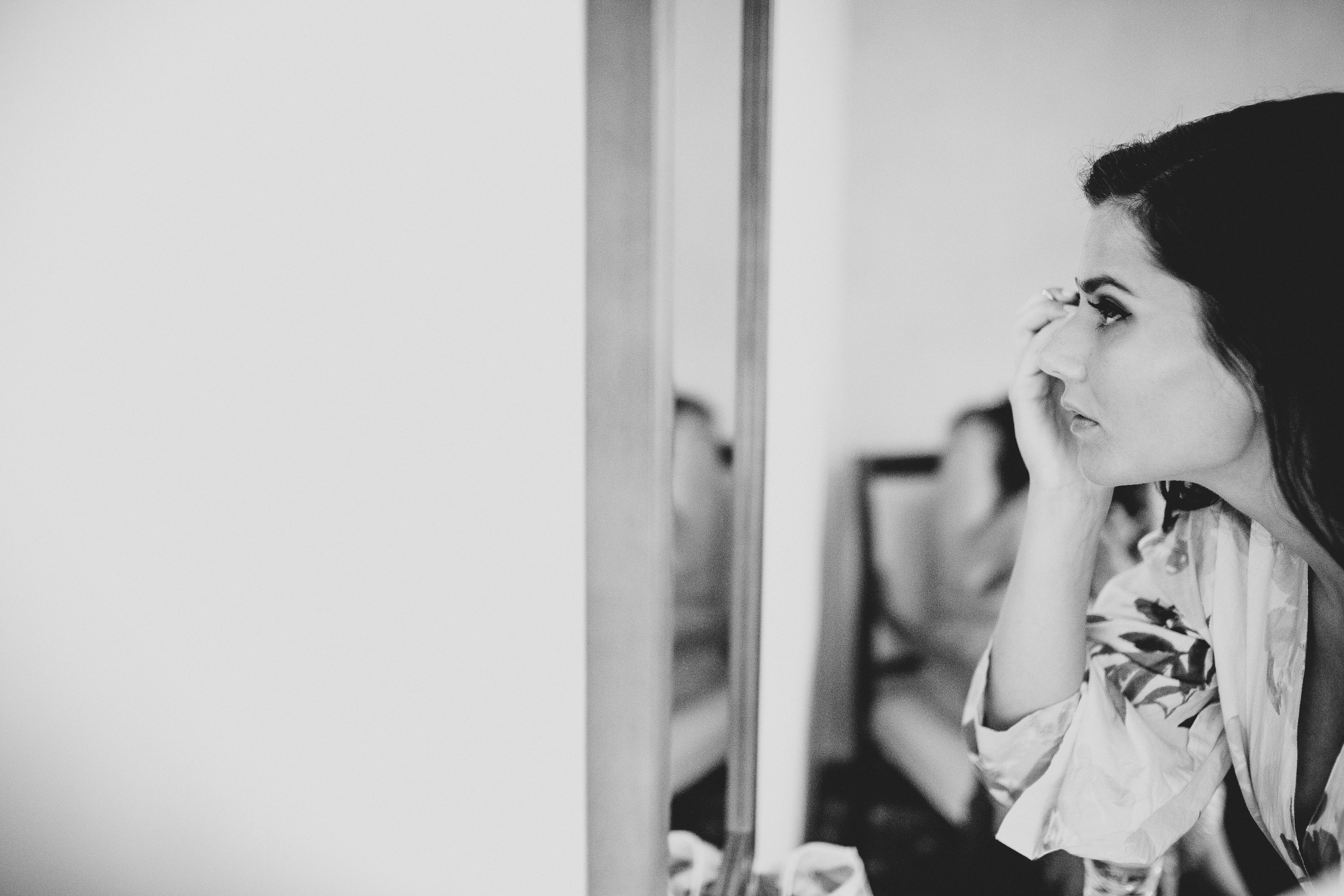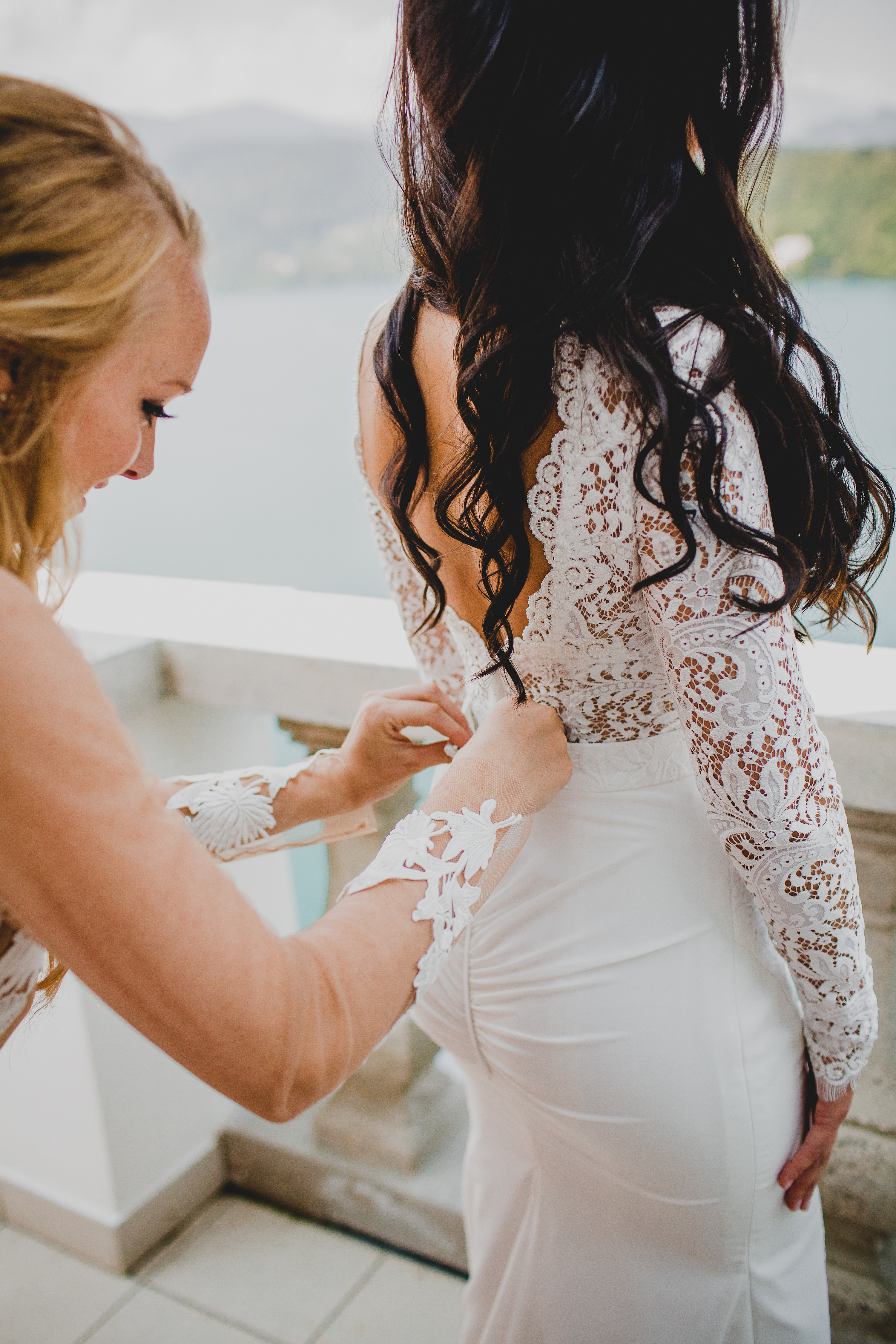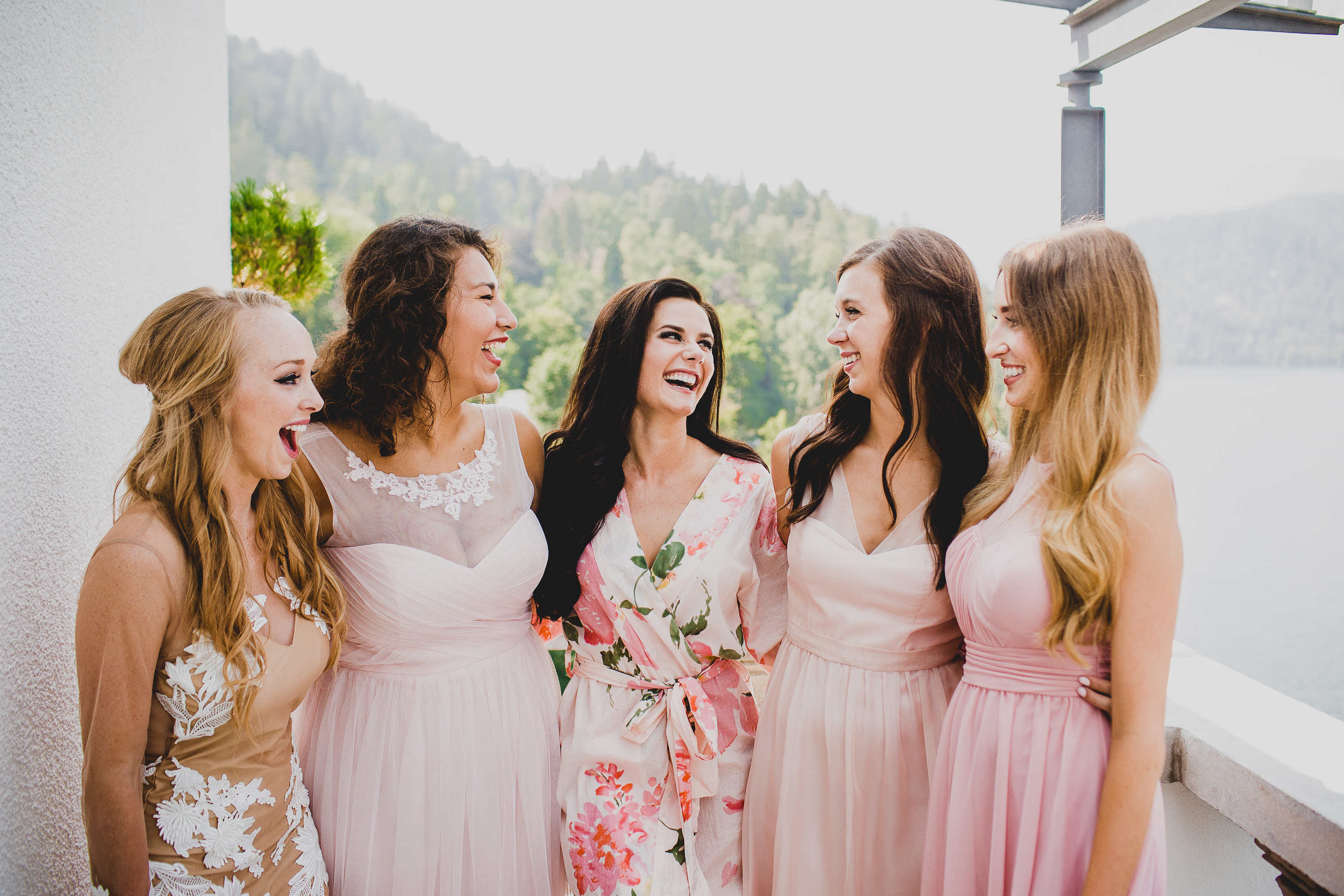 8. GETTING READY
This one is more for the ladies. Being away from home you will have to think about who will do your hair, nails, and make-up. My wedding planner was able to set all of this up for me as long as I let her know in advance. I had a really simple gel manicure and pedicure which was perfect for lasting through the whole trip. This was an easy decision, but hair and make-up were another story! I could not decide how I wanted to do my hair on our wedding day, and whether or not I could trust someone who had never styled my hair before. Ultimately, I went with wearing my hair down and curly because this is how I wear it the majority of the time and I wanted to feel like myself. I also knew that my hair would fall throughout the day and this is an easy style to brush out. The hairstylist ended up being so sweet and I was happy she did it for me. I did decide to do my make-up on my own so that I knew what to expect. I practiced a few times before the trip and was sure to pack everything I needed because it can be hard to find the same cosmetic brands abroad. If you're going to hire a make-up artist at your destination, I would do trial run the day before so that there aren't any unpleasant surprises 😉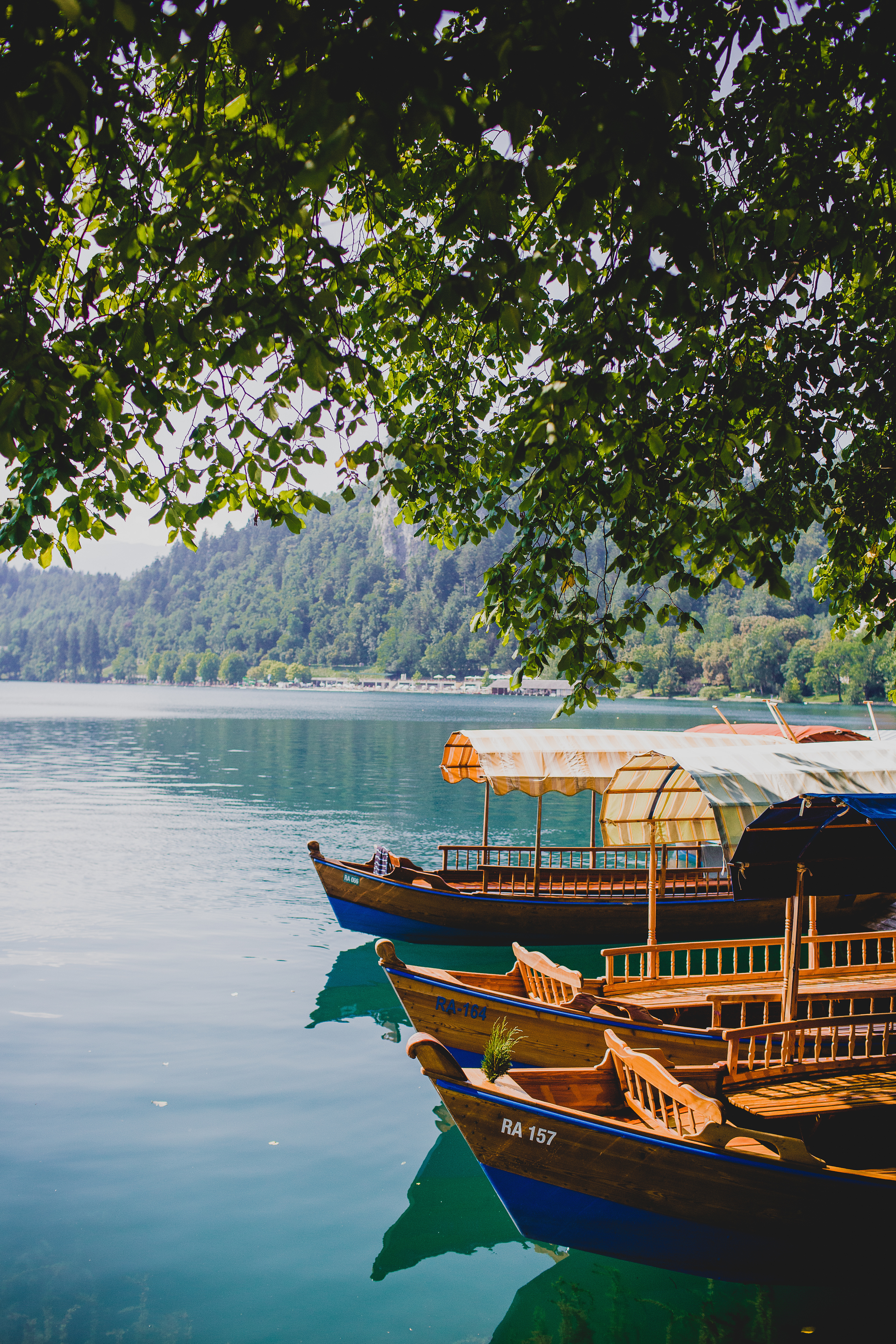 9. HONEYMOON
One of the many perks of a destination wedding is that you're probably already somewhere that would make for an incredible honeymoon. I say take advantage of the location and honeymoon in that spot or somewhere close. We were trying to decide between neighboring Italy and the Maldives (dream location), but it made more sense to stay in Europe. It saves time, money, and adds to the overall experience. I'm so glad we went with the Amalfi Coast for our honeymoon; it was the perfect experience, and I think we would have been way too tired for long flights to the Indian Ocean.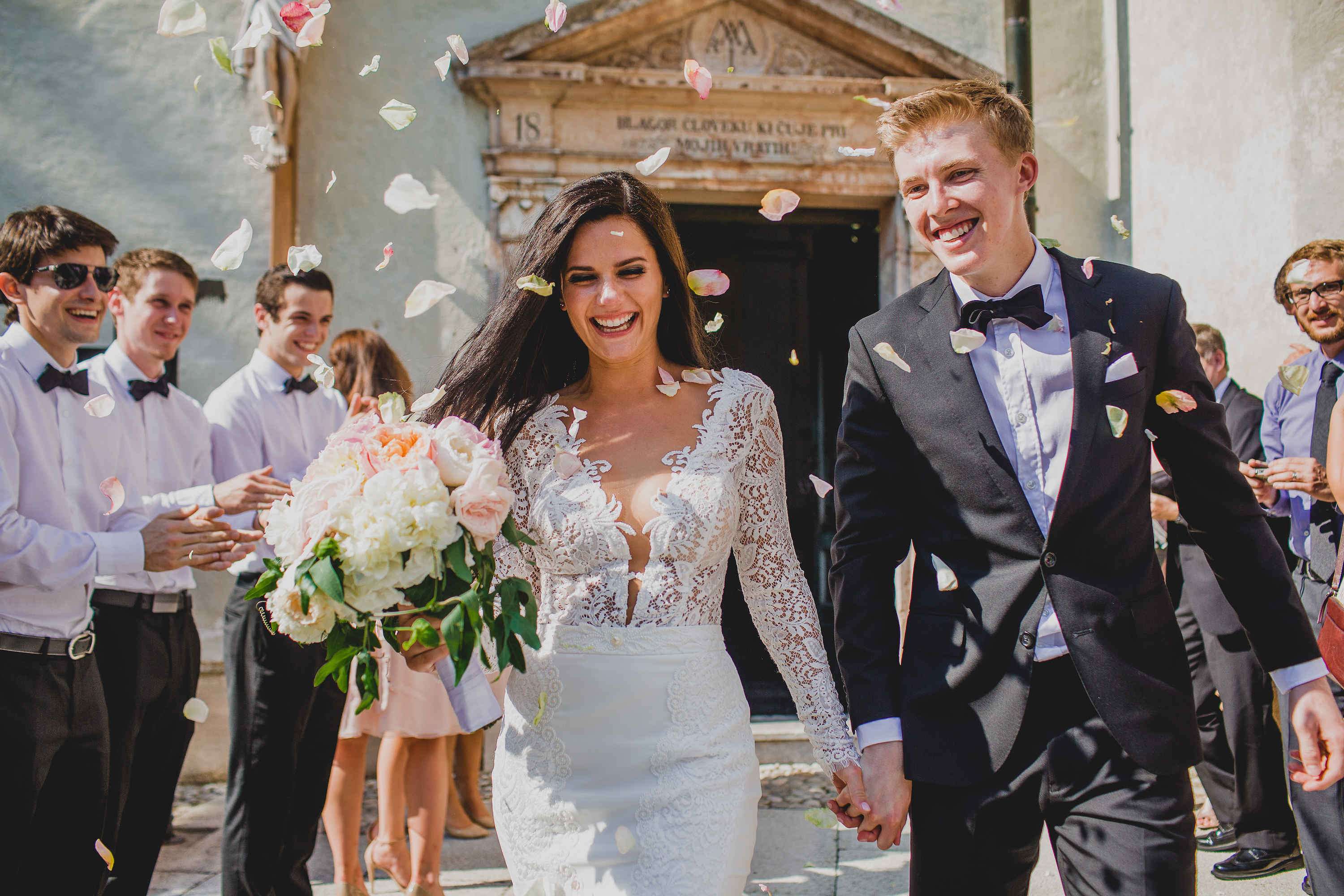 10. ENJOY!
I can't stress this enough. Enjoy the planning, enjoy the trip, enjoy the wedding day, enjoy the honeymoon, and enjoy talking about it with your friends and family! The whole trip goes by way too fast. Don't get caught up on little things that go wrong. I am a bit of a perfectionist and I like to have everything planned, but if you're going to have a destination wedding you really need to let go of this mindset. It's impossible to be in total control of the details when you're corresponding with someone who is thousands of miles away. This all comes with the territory of having a destination wedding so embrace it and remember the real reason you and your partner decided to plan this exciting adventure. In addition to making your own great memories, you'll have a chance to learn about all of the trips your friends and family plan. I loved hearing about our guests' European adventures. I really don't think that you can go wrong deciding to have a destination wedding; you will make so many memories and find a location that will forever be special to you.

DETAILS
LOCATION: BLED, SLOVENIA
PHOTOGRAPHER: JONNY MP PHOTOGRAPHY
VIDEOGRAPHER: LIRON EREL
VENUE: GRAND HOTEL TOPLICE

WEDDING PARTY
BRIDAL GOWN: BERTA BRIDAL
BRIDAL SHOP: ULTIMATE BRIDE CHICAGO
BRIDE'S VEIL: ETSY
BRIDE'S SHOES: CHRISTIAN LOUBOUTIN
BRIDE'S ROBE: BHLDN
GROOM'S TUX: J CREW
GROOM'S SHOES: COLE HAAN
BRIDESMAID DRESSES: FOR LOVE & LEMONS, BHLDN, BHLDN, DAVID'S BRIDAL

DECOR & ACCESSORIES
INVITATIONS & PROGRAMS: WEDDING PAPER DIVAS
GUESTBOOK: ETSY
SWAN RING HOLDERS: BHLDN
LUGGAGE TAG SEAT FINDERS: ETSY
VOW BOOKS: BHLDN
"REASONS I WANT TO MARRY YOU": BHLDN
TABLE NUMBERS: RIFLE PAPER CO.