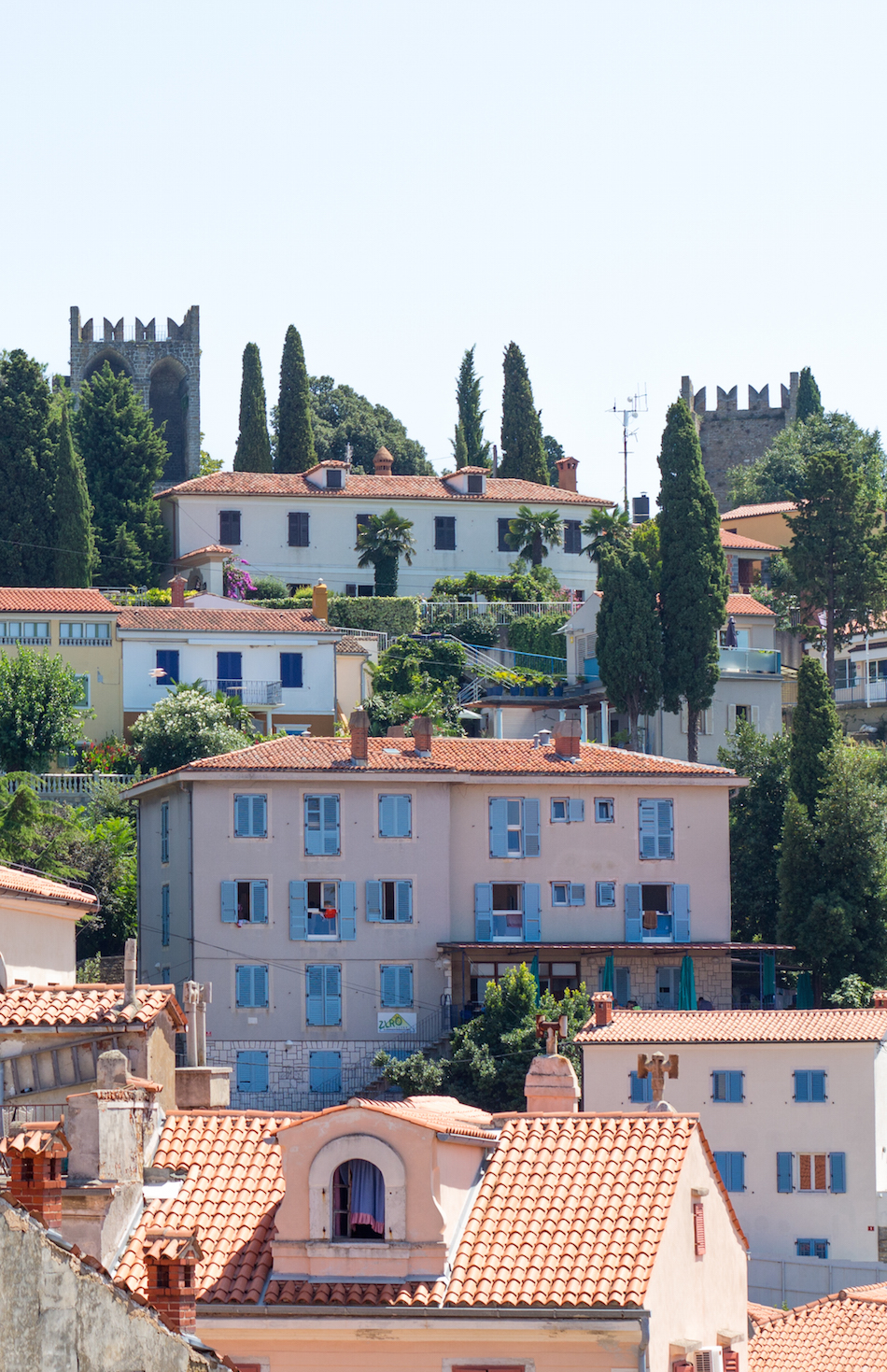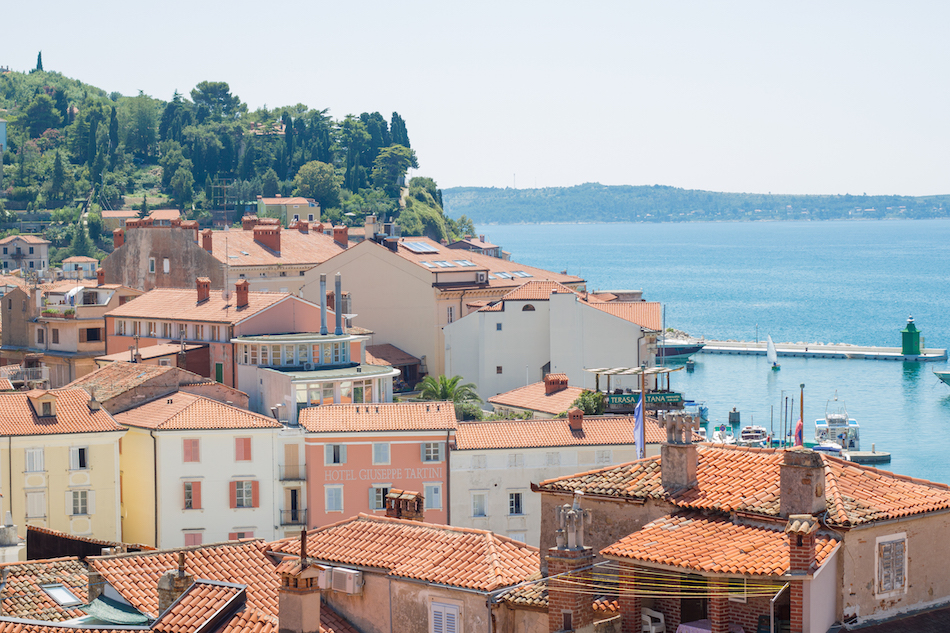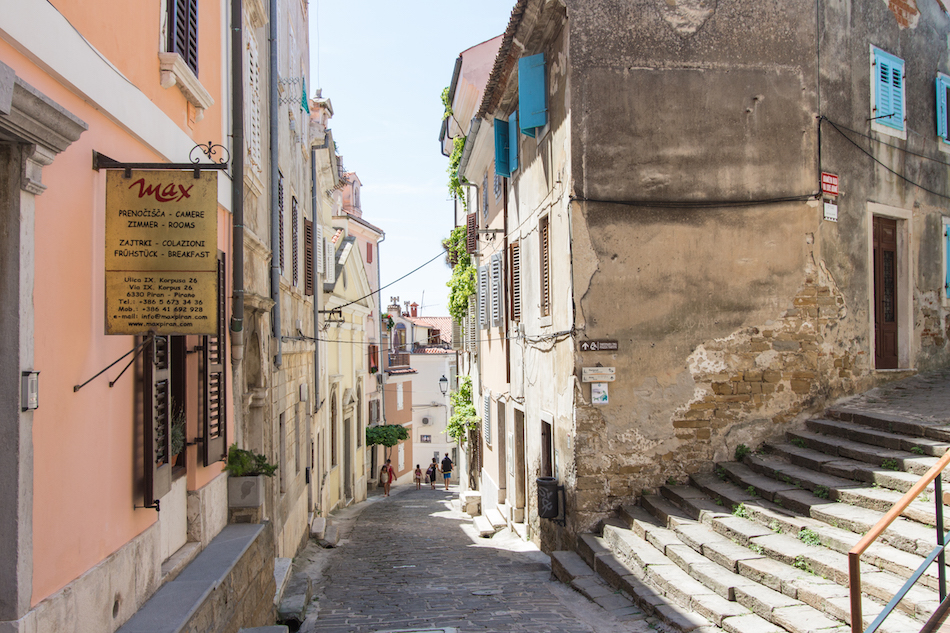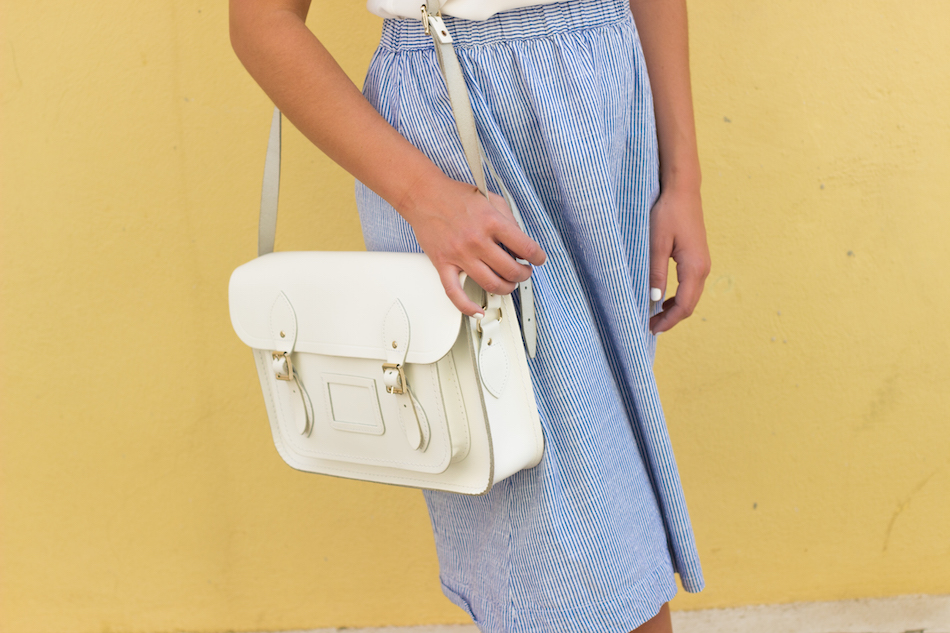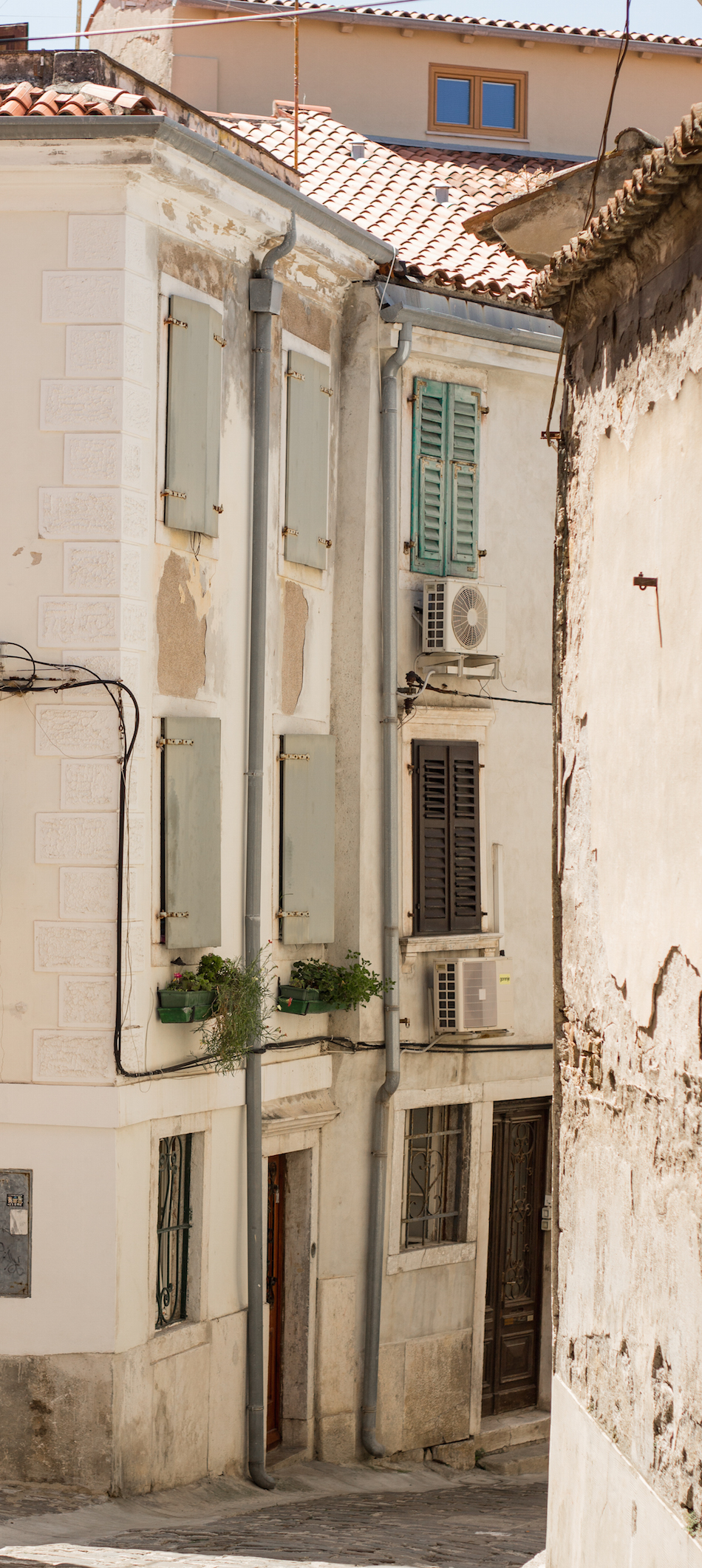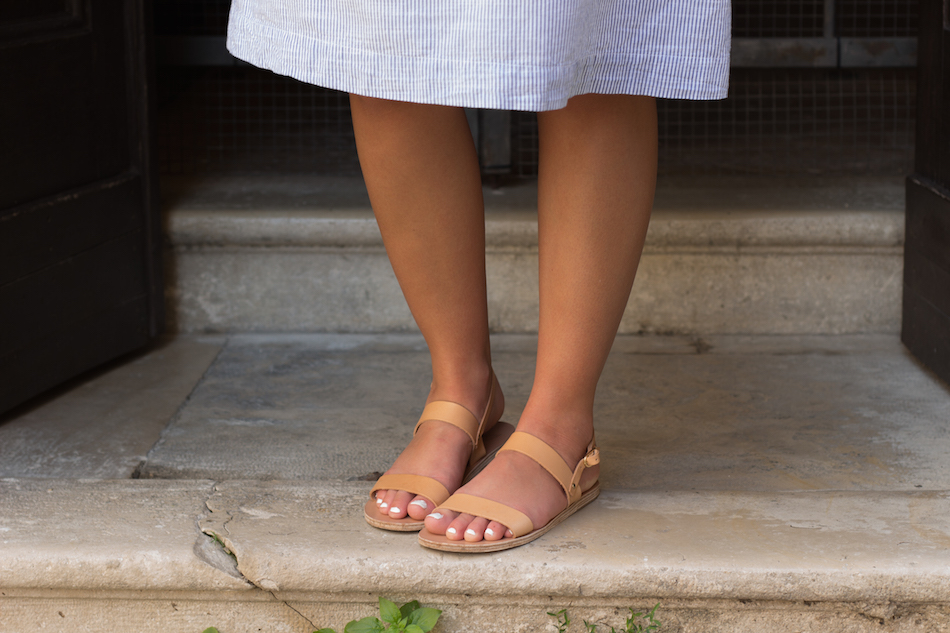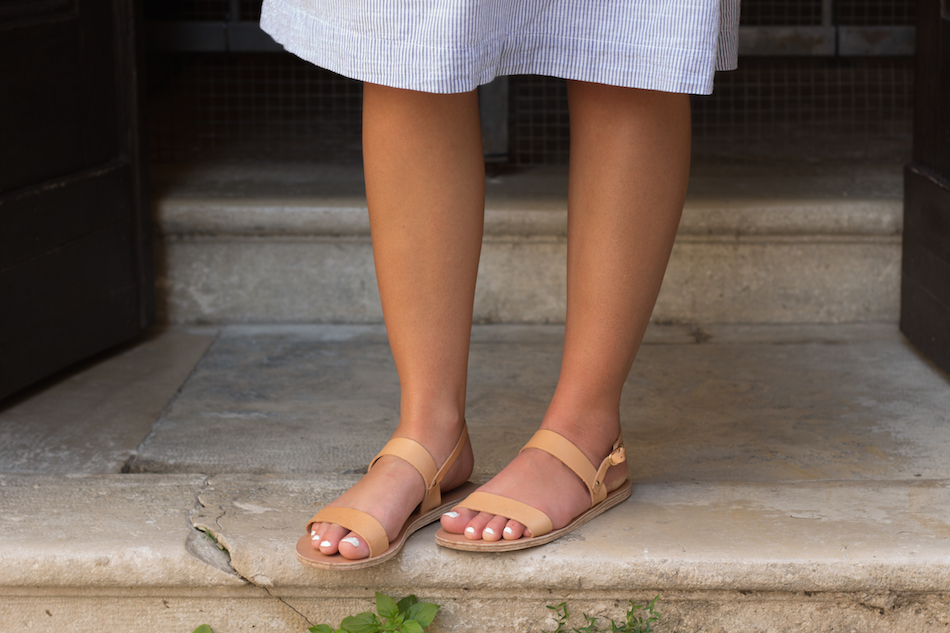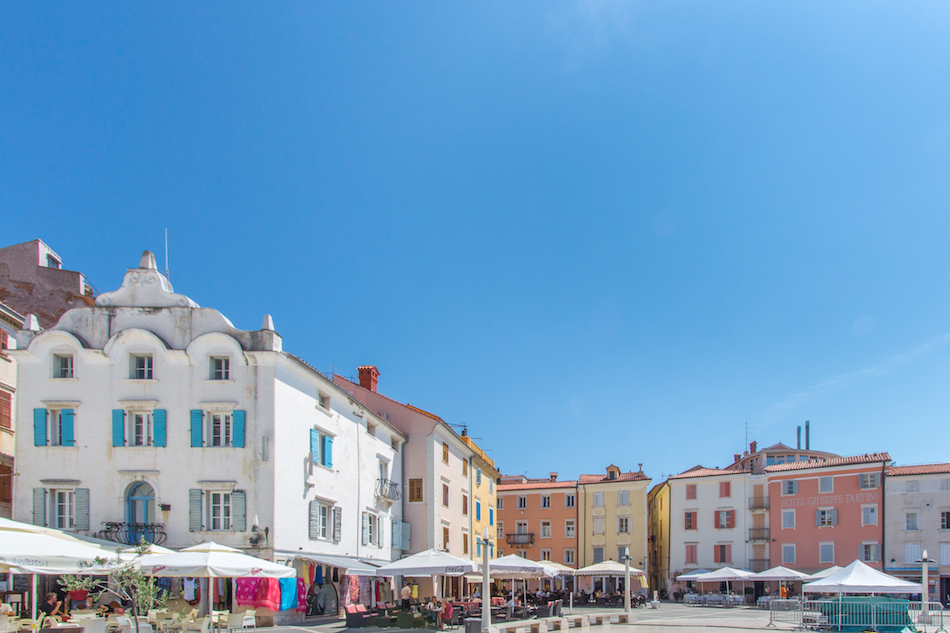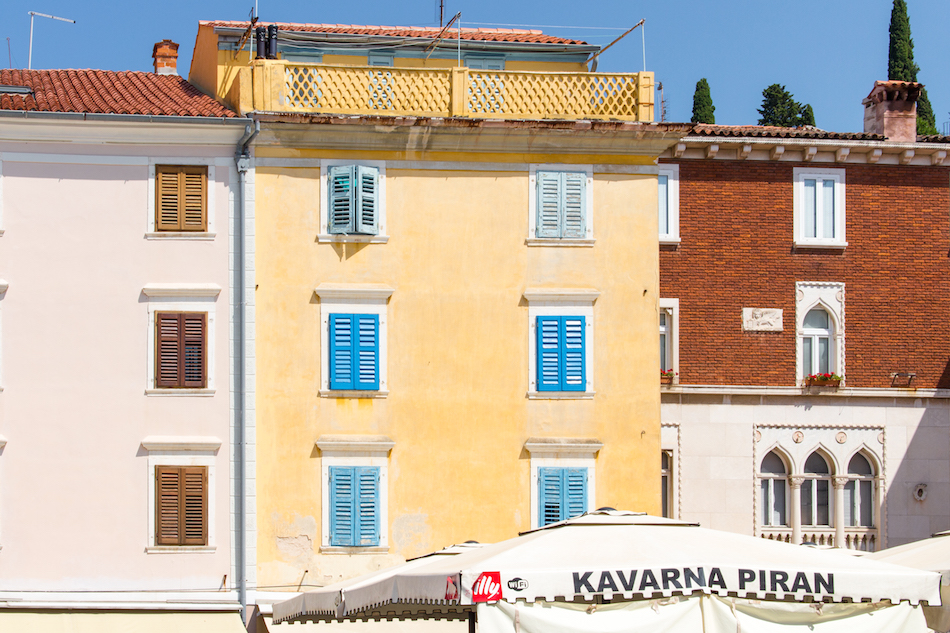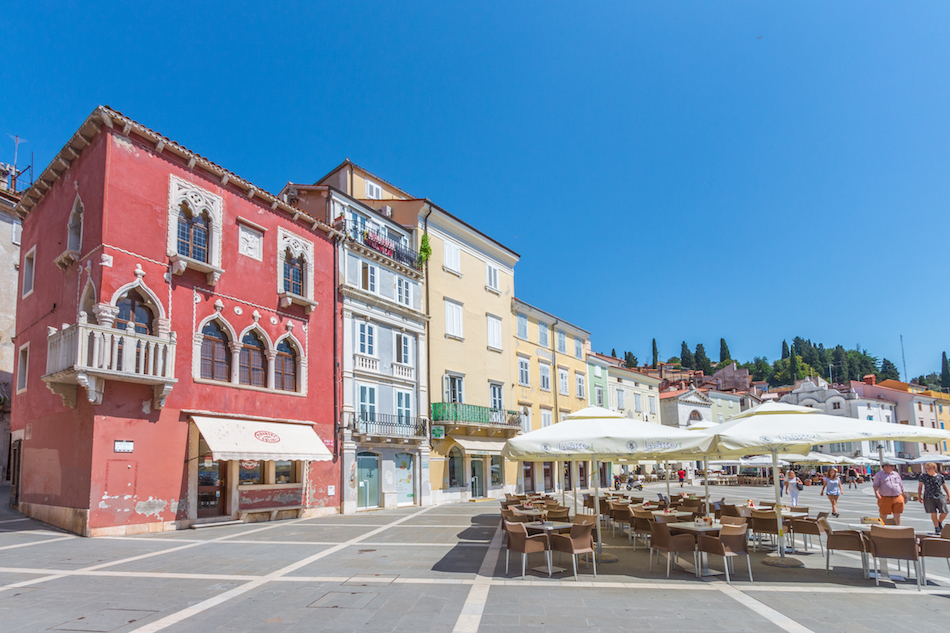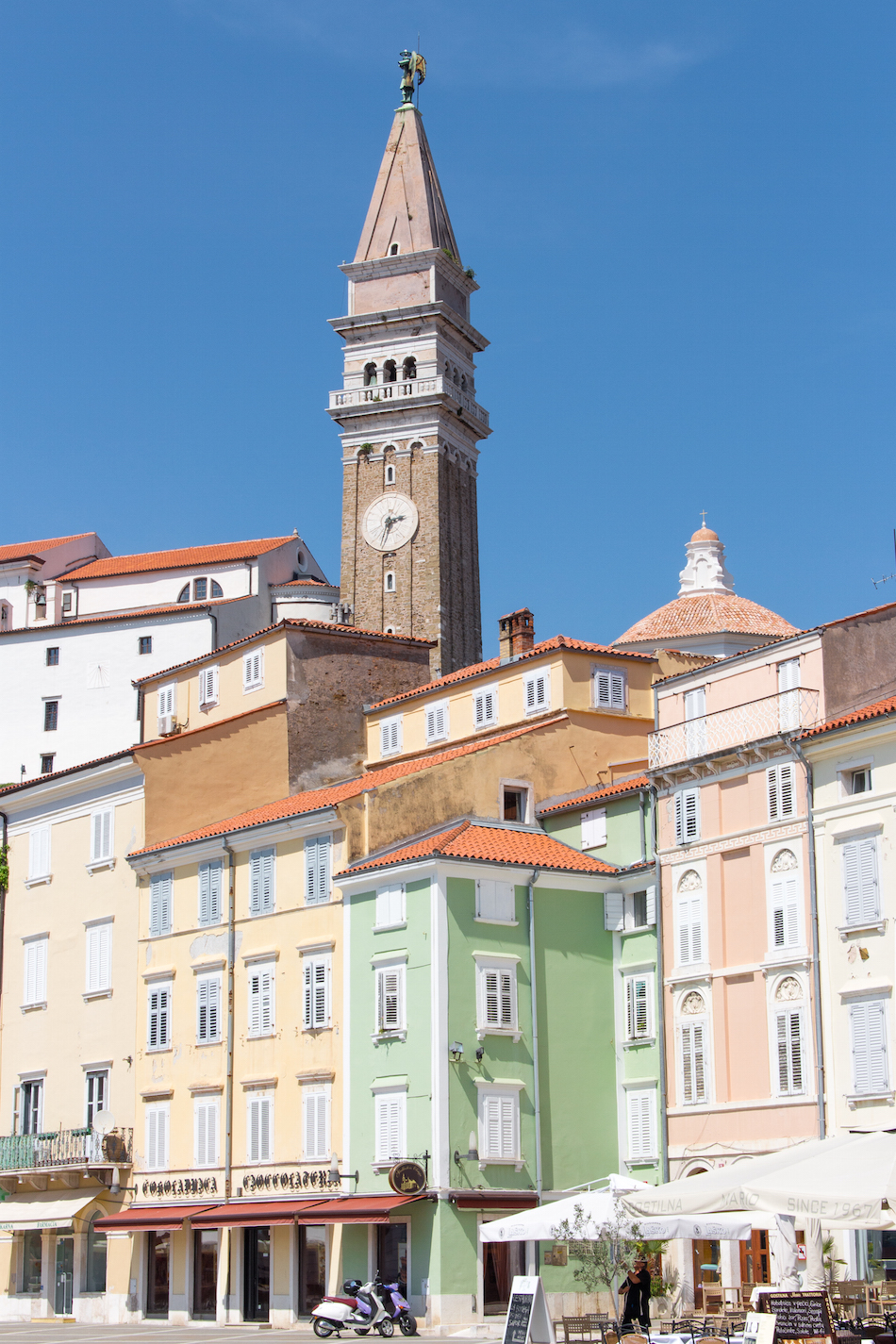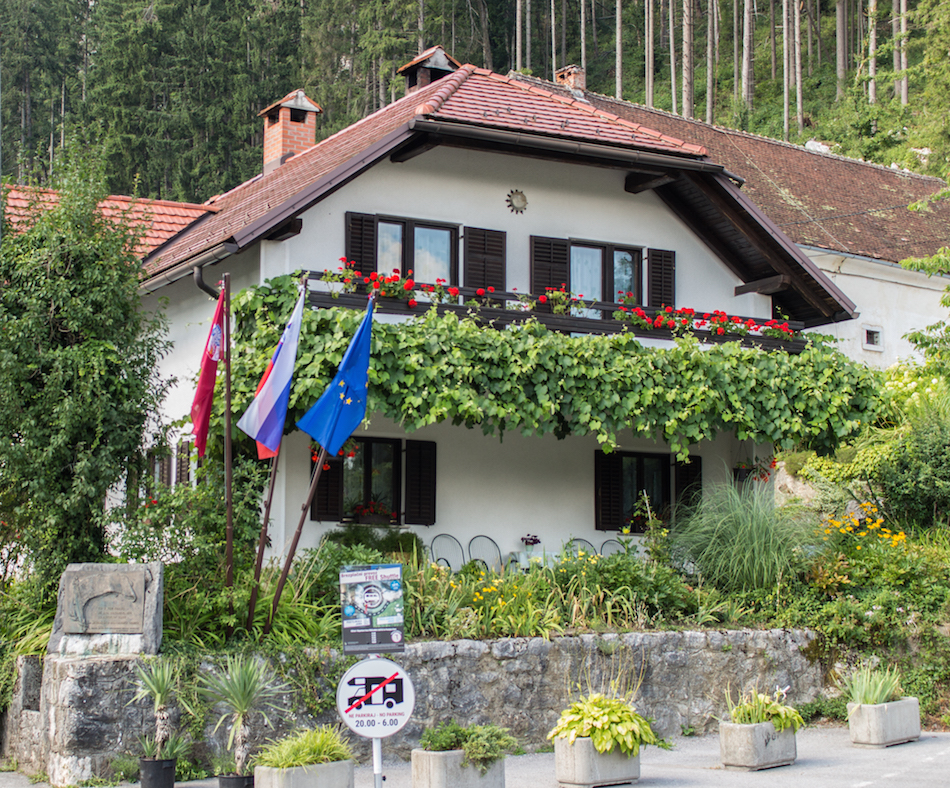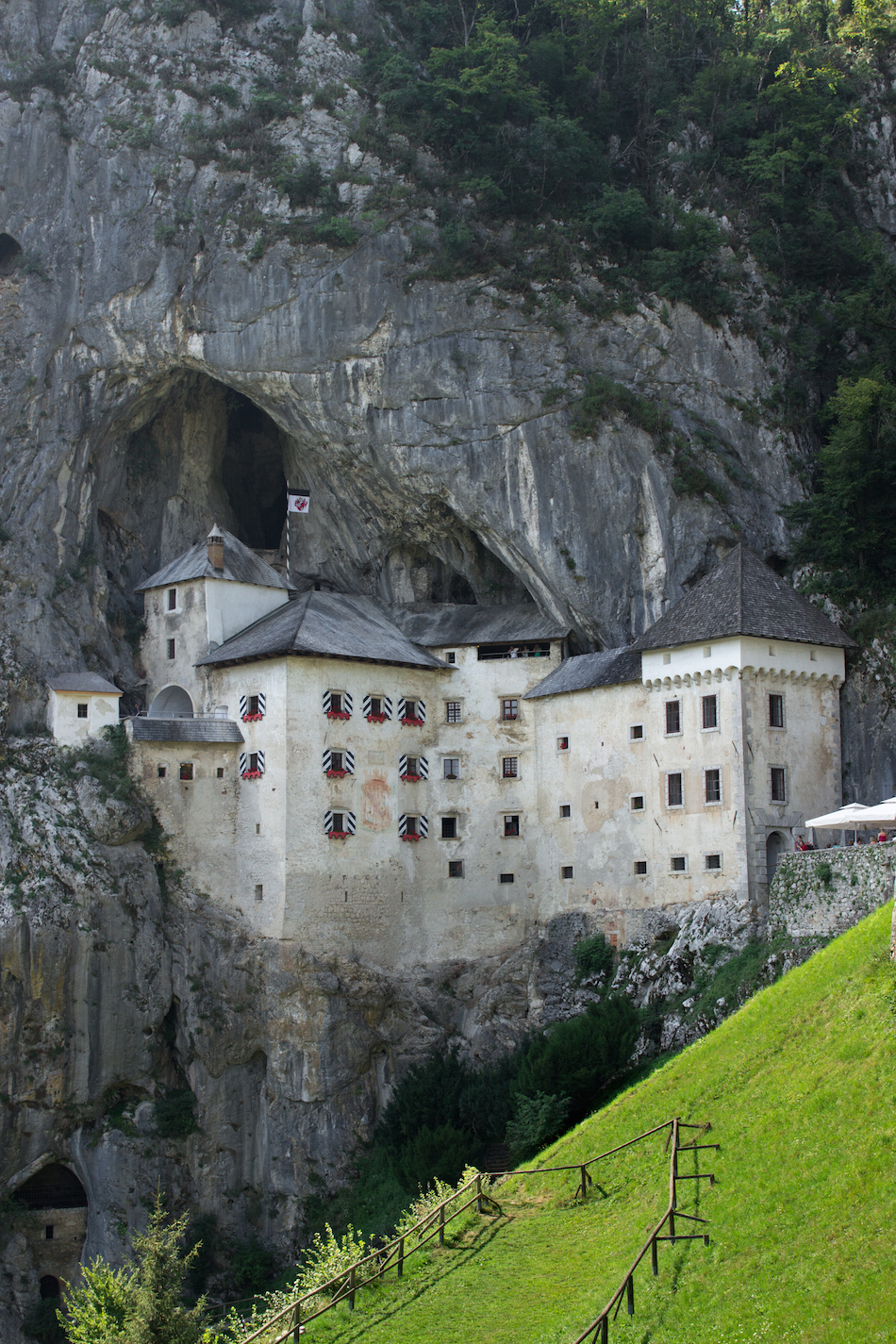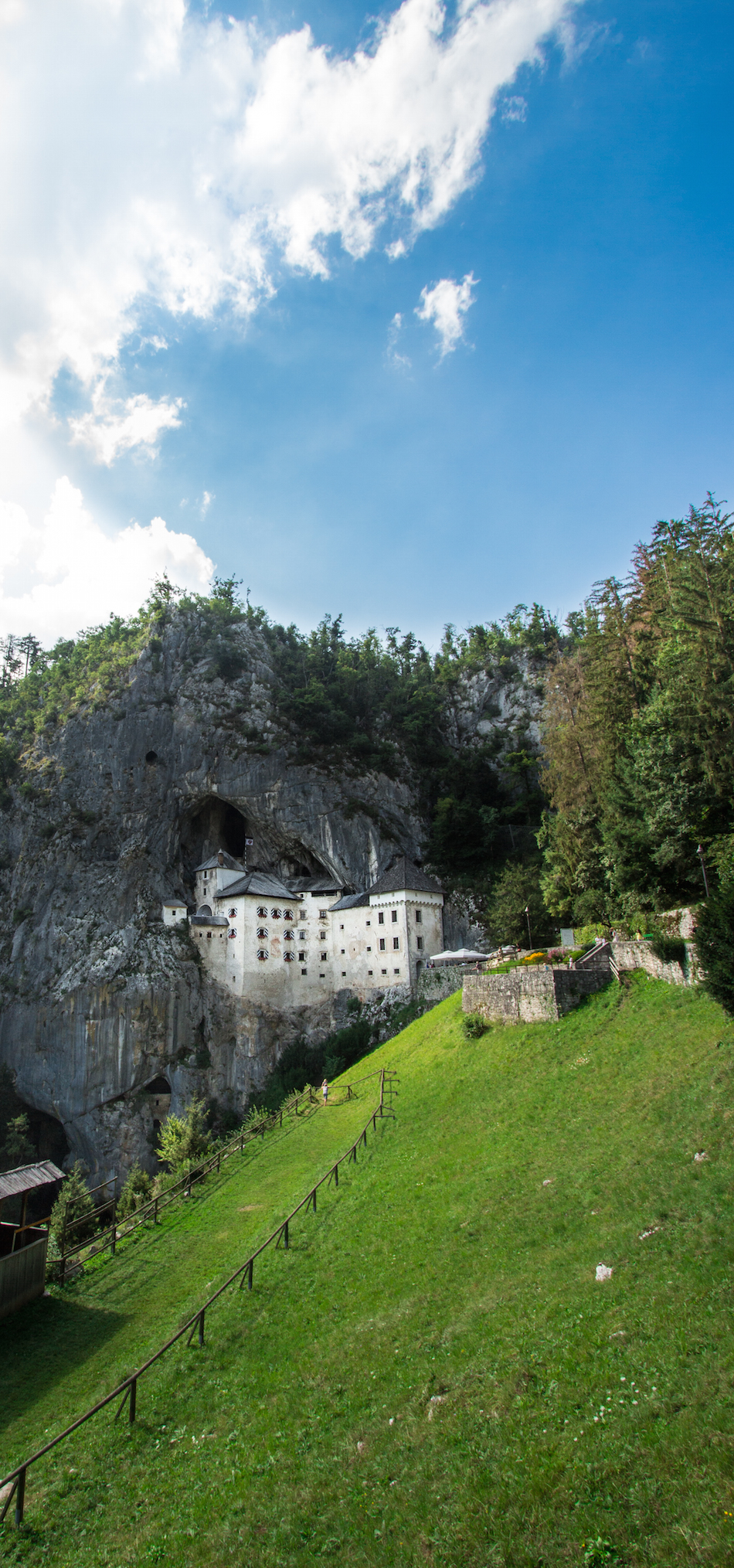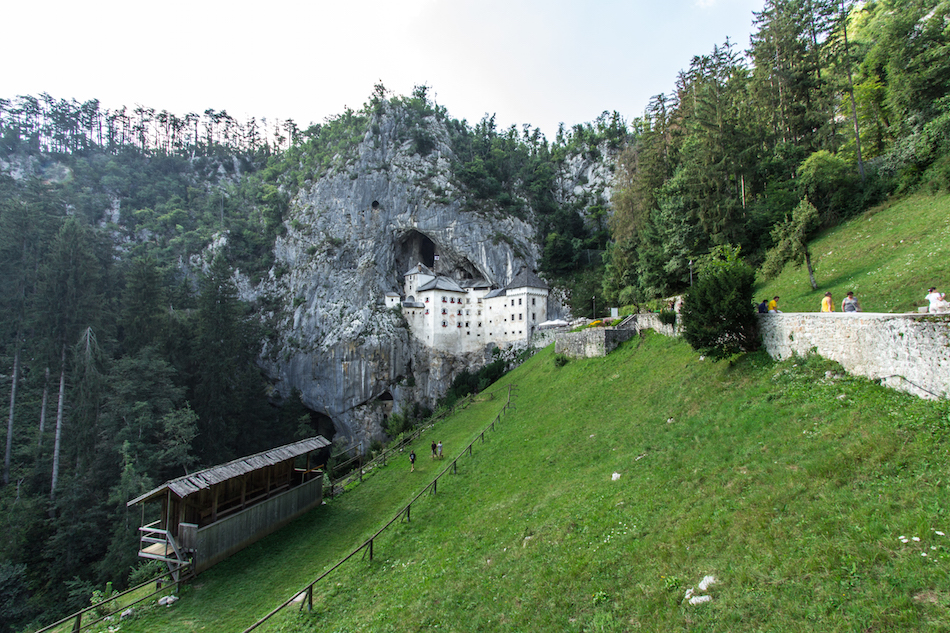 For such a small country, Slovenia has so much to offer. We spent one of our days in Bled doing a day trip throughout the country. We started with our trip to the United States Embassy in Ljubljana for some legal documents. I have to say, this city is one of the most perfect places I've ever been!! We only had thirty minutes to wander around before our appointment, but it made us so excited for our two day stay after the wedding. From Ljubljana, we started the one and a half hour drive through the country to Piran. Slovenia is a fairly mountainous country, so the drive was full of beautiful scenery. At the beginning of the trip we were surrounded by dense evergreen forests and mountain valleys with small villages nestled between them. About an hour into the drive, we passed a mountain and suddenly the landscape completely changed. The further south we went, the more Italian everything looked! During our return trip to Bled, we had time to stop at Predjama Castle for a quick photo break.

TRANSPORTATION: As mentioned in a previous post, we used Four Seasons Slovenia's shuttle service to get around. This was great and saved us a lot of time! It is possible to travel by bus to Piran, but it takes a lot longer due to stops and transfers.

PIRAN: Piran lies on Slovenia's short strip of Adriatic Coastline. Although it is a part of modern day Slovenia, for hundreds of years Piran was under Venetian rule. The Venetian influence is very easy to see all throughout this tiny city. Walking around, I really felt like we were in Italy. If you want the Italian feel without all of the tourists, then this is definitely the place for you! The first thing you'll notice when arriving in Piran is the lovely Tartini Square; this square was once a small harbor. If you look out on the horizon, to the left you can see Croatia and to the right you can see Italy. We almost opted to do a day trip to Rovinj, Croatia, but I'm glad we decided to focus on Slovenia. Croatia will make for an amazing trip itself one day!

PREDJAMA: Our driver surprised us with a stop at Predjama Castle on our way back to Bled. It was so interesting to drive through the small towns that surround the castle and see all of their charm! Predjama Castle is literally built into the side of a cliff with connecting tunnels. The castle dates back to the 13th century. It's definitely worth stopping to see.

HIGHLIGHTS: My favorite part of the day trip was the view of Piran from above. We only had three short hours to explore, which wasn't enough time considering we first had to stop for lunch. We had read about the old town walls, but didn't research where to find them. We kept trying to ask locals, but everyone kept pointing in a very non-specific way. The winding, narrow old passageways made it nearly impossible to figure out what direction we should be walking. We eventually came to a steep set of endless stairs and followed it on a whim. By this point, we were running out of time and had to run up the cobblestone steps. It was 95 degrees that day and we were so sweaty by the time we reached the top, but it was completely worth it once we saw the view! If you visit Piran, climbing to the top of the old town walls is a must.

REGRETS: We had to pick between going south to Piran and exploring Triglav National Park + The Soča River Valley. The Soča River was actually one of the things I was most excited to see in Slovenia, but because of our appointment in Ljubljana it made more sense to visit Piran. Next time we are in Slovenia, we will 100% be seeing this beautiful river, Lake Bohinj, and Mount Triglav!

TIP: In the Slovene language the J's are typically pronounced like the English Y's. Just knowing this will get you pretty far when trying to pronounce names because they use the letter J a lot! 😉 For example, Ljubljana is pronounced something like this LYOO–BLYAH–NAH.

I am officially hooked on Ancient Greek Sandals. They are a bit pricy for sandals, but hold up SO well. Considering what I put them through on this trip, I thought they would be falling apart when I got home, but they still have at least one or two more summers left in them. Their designs are so much fun and highly customizable. I ordered directly from their website.



TOP: TOPSHOP // SKIRT: GAP (SOLD OUT) // BAG: CAMBRIDGE SATCHEL CO // SANDALS: ANCIENT GREEK SANDALS (CLIO IN THE COLOR NATURAL) // SUNGLASSES: RAY BAN