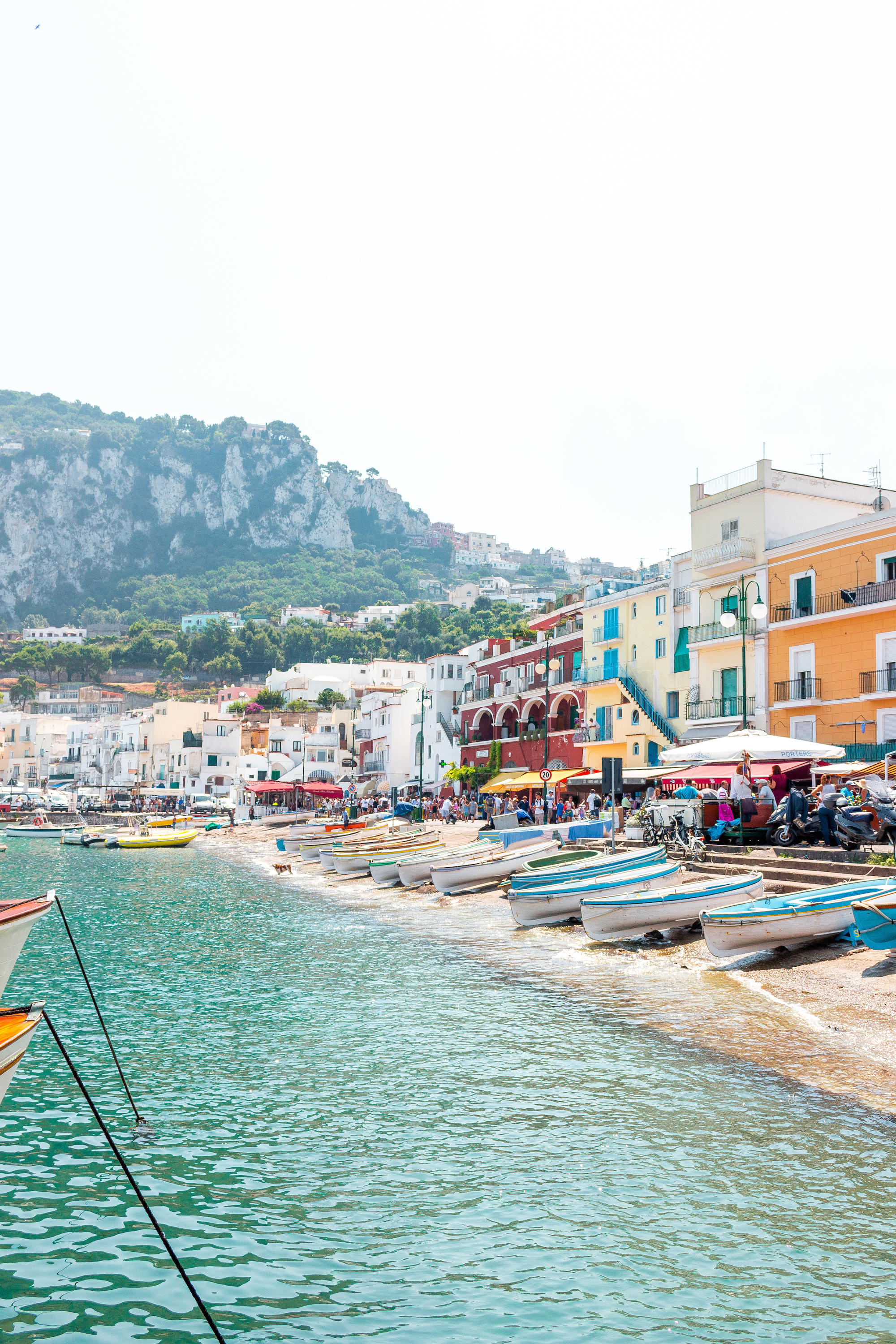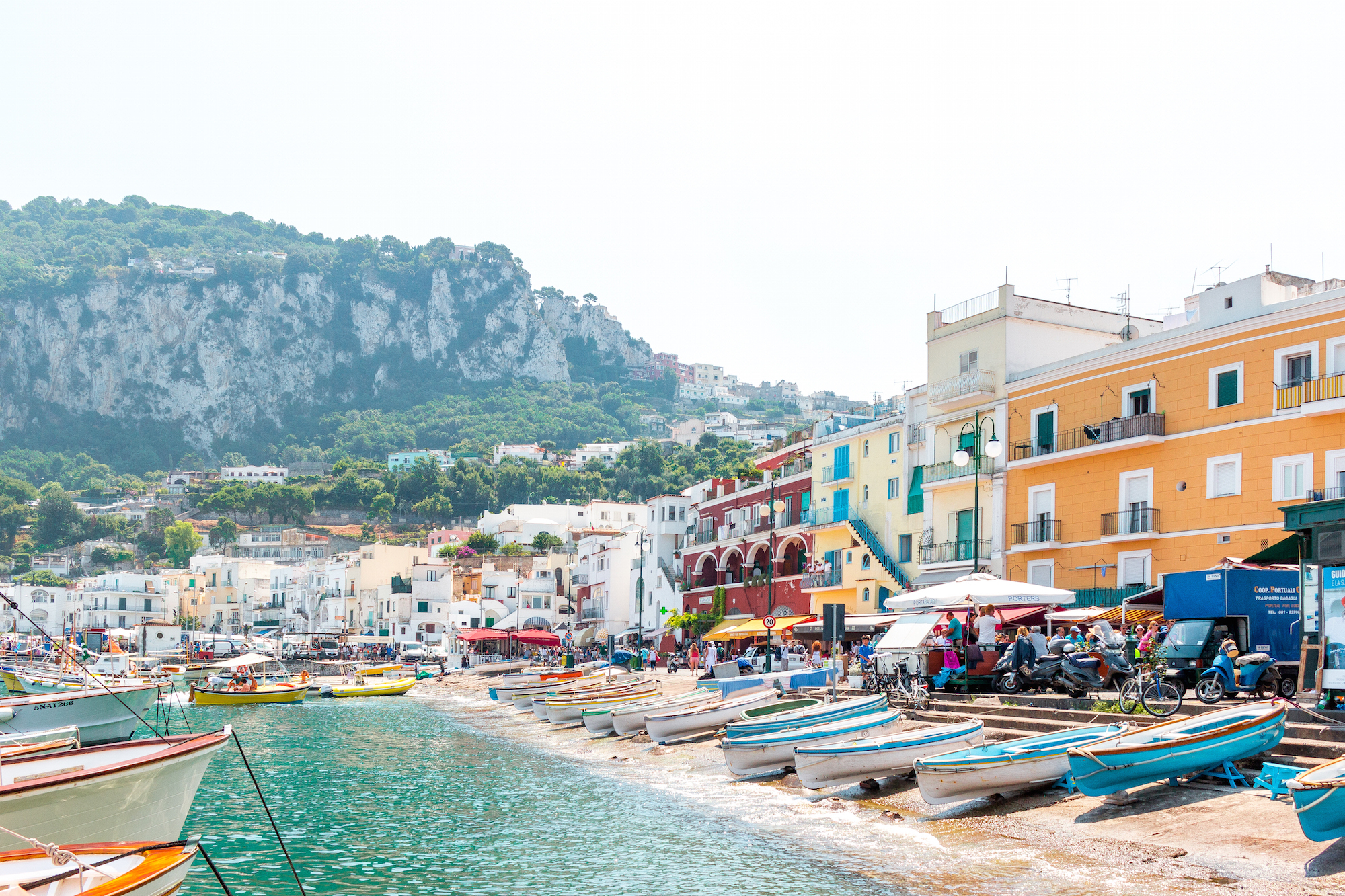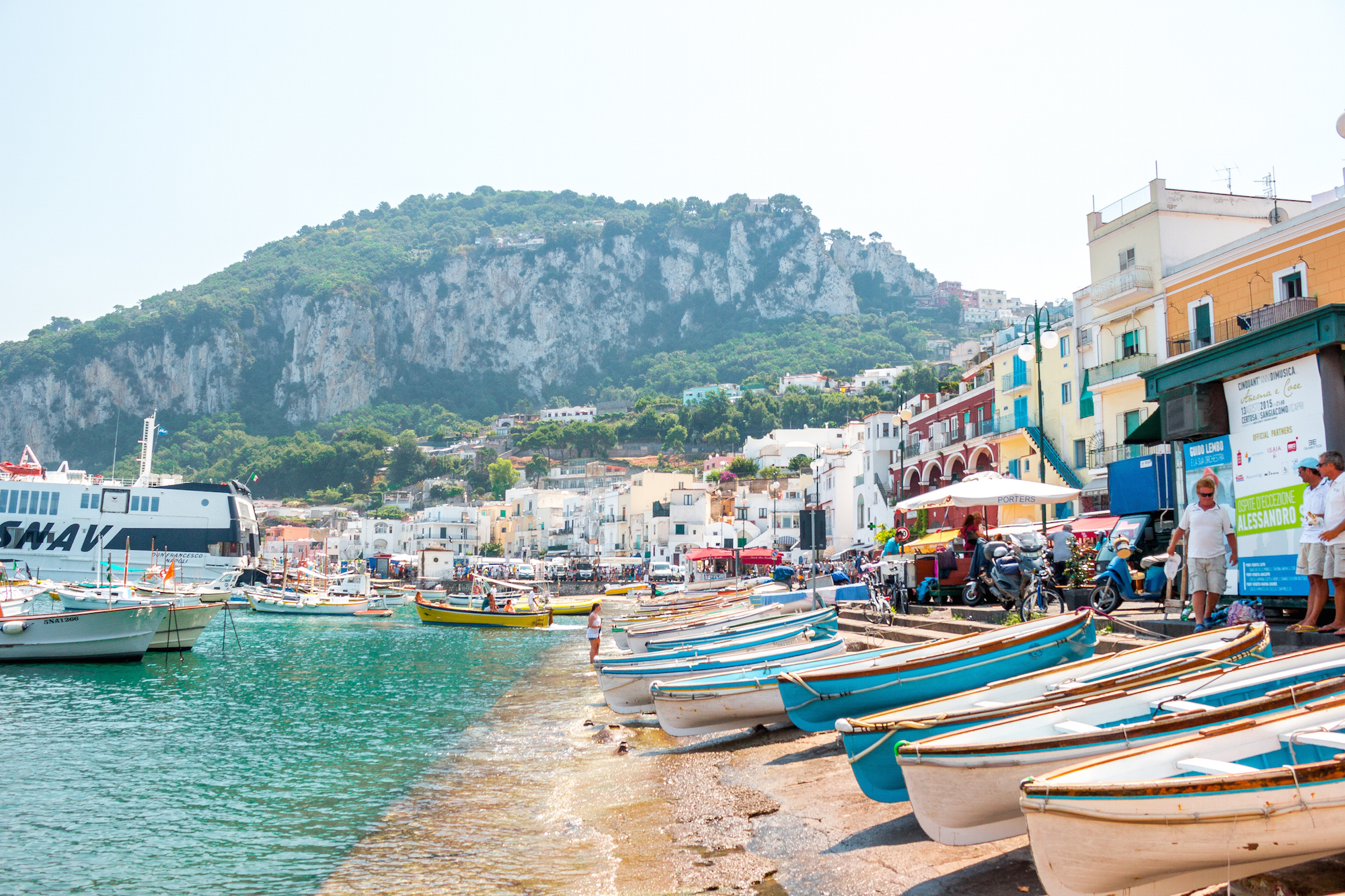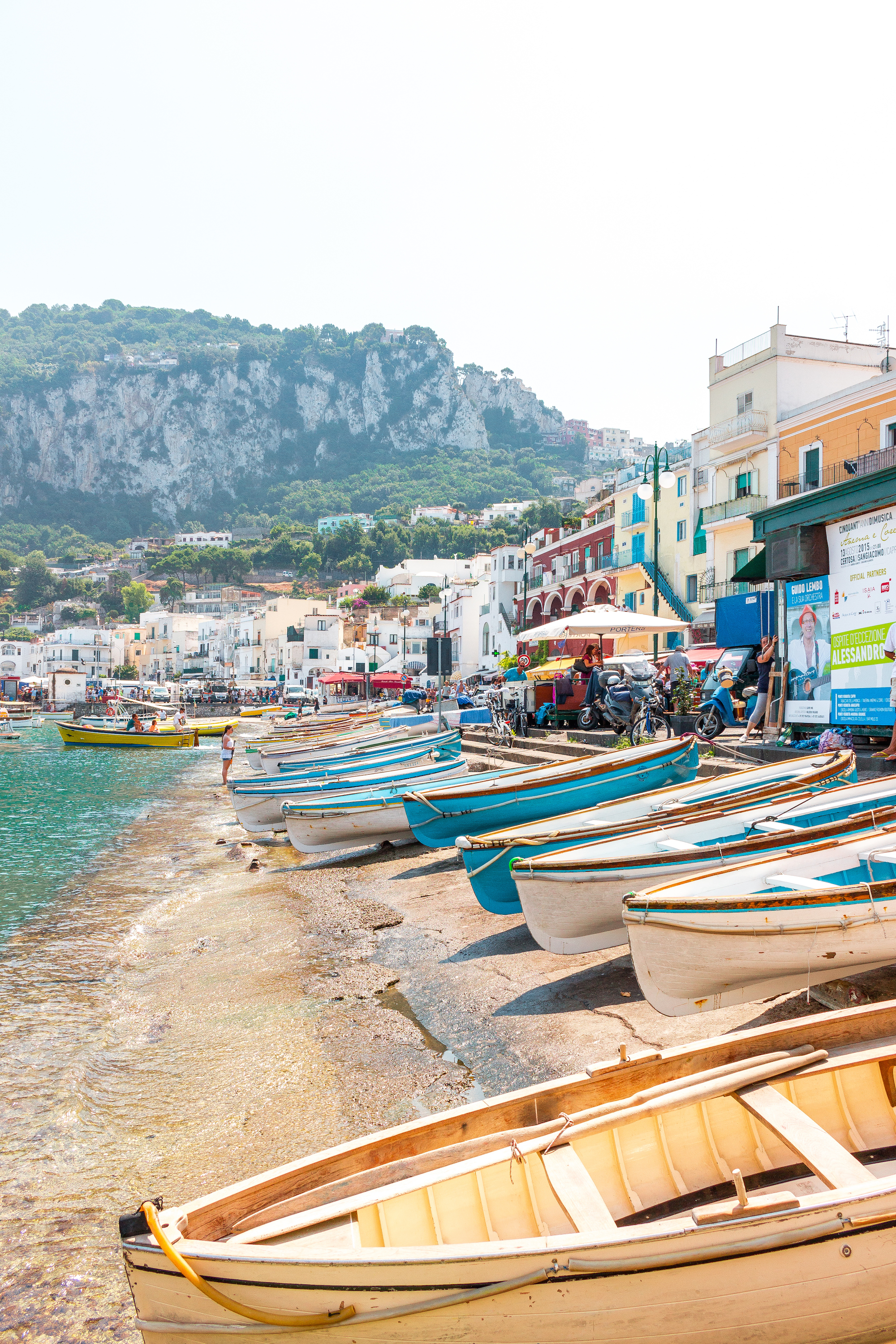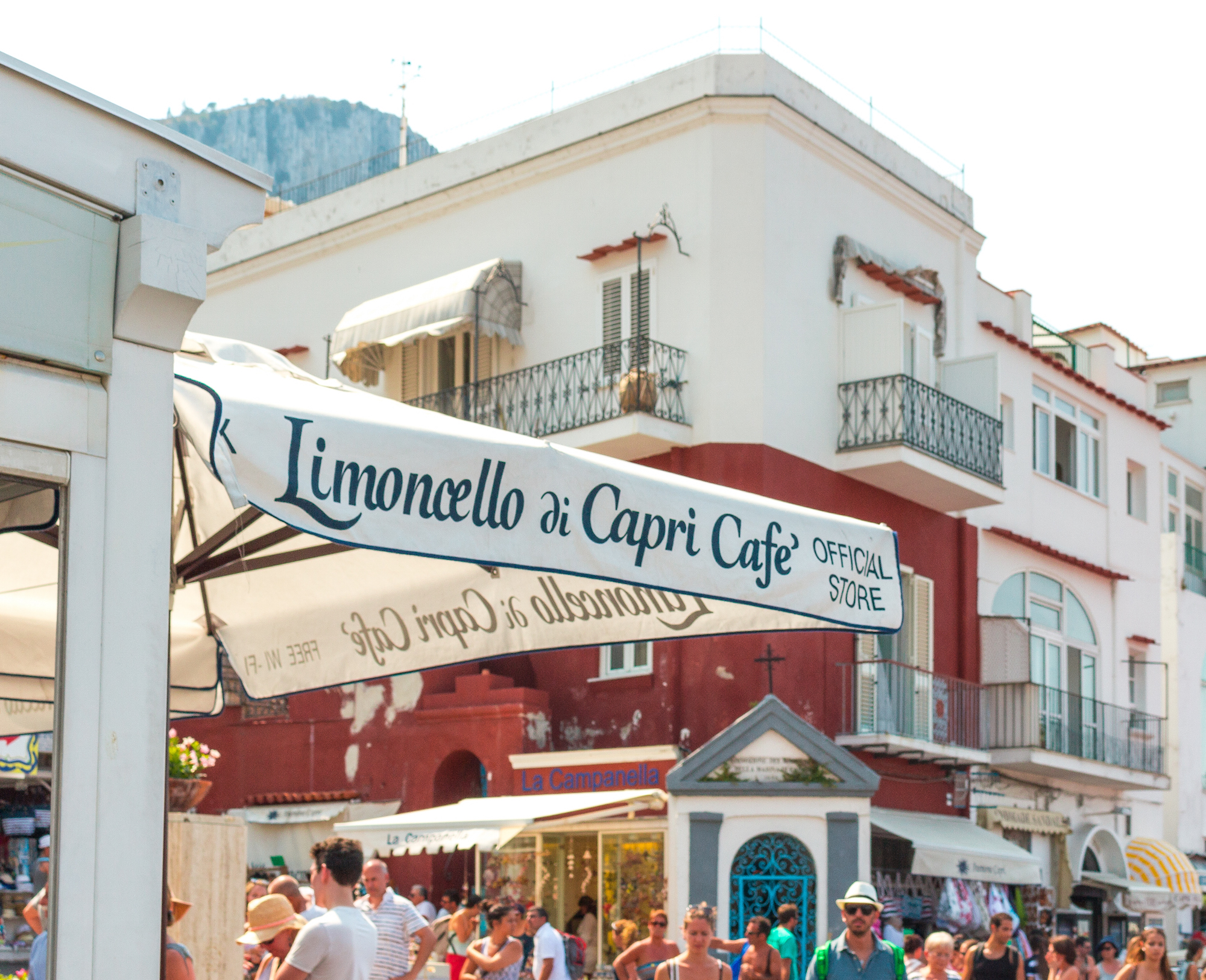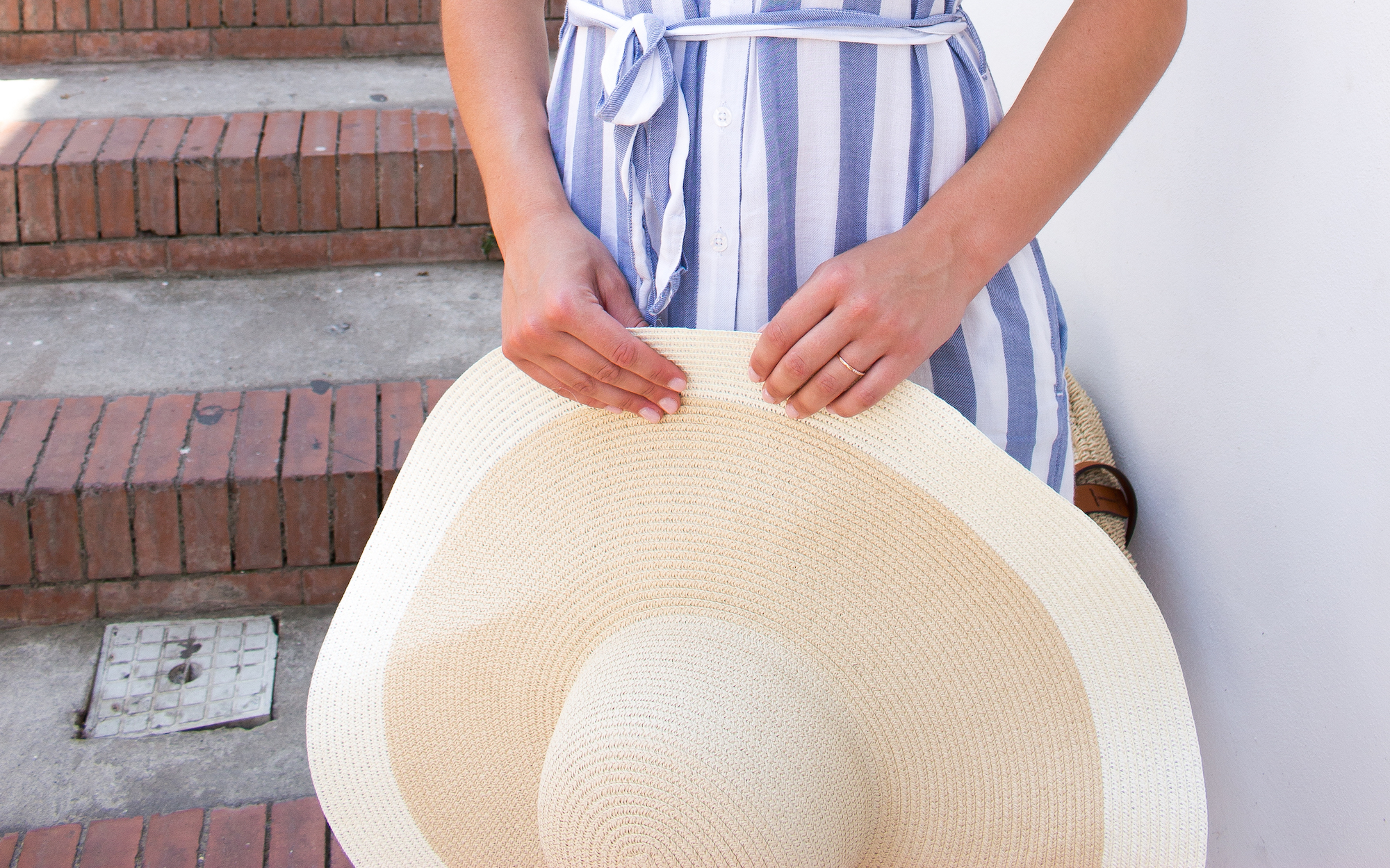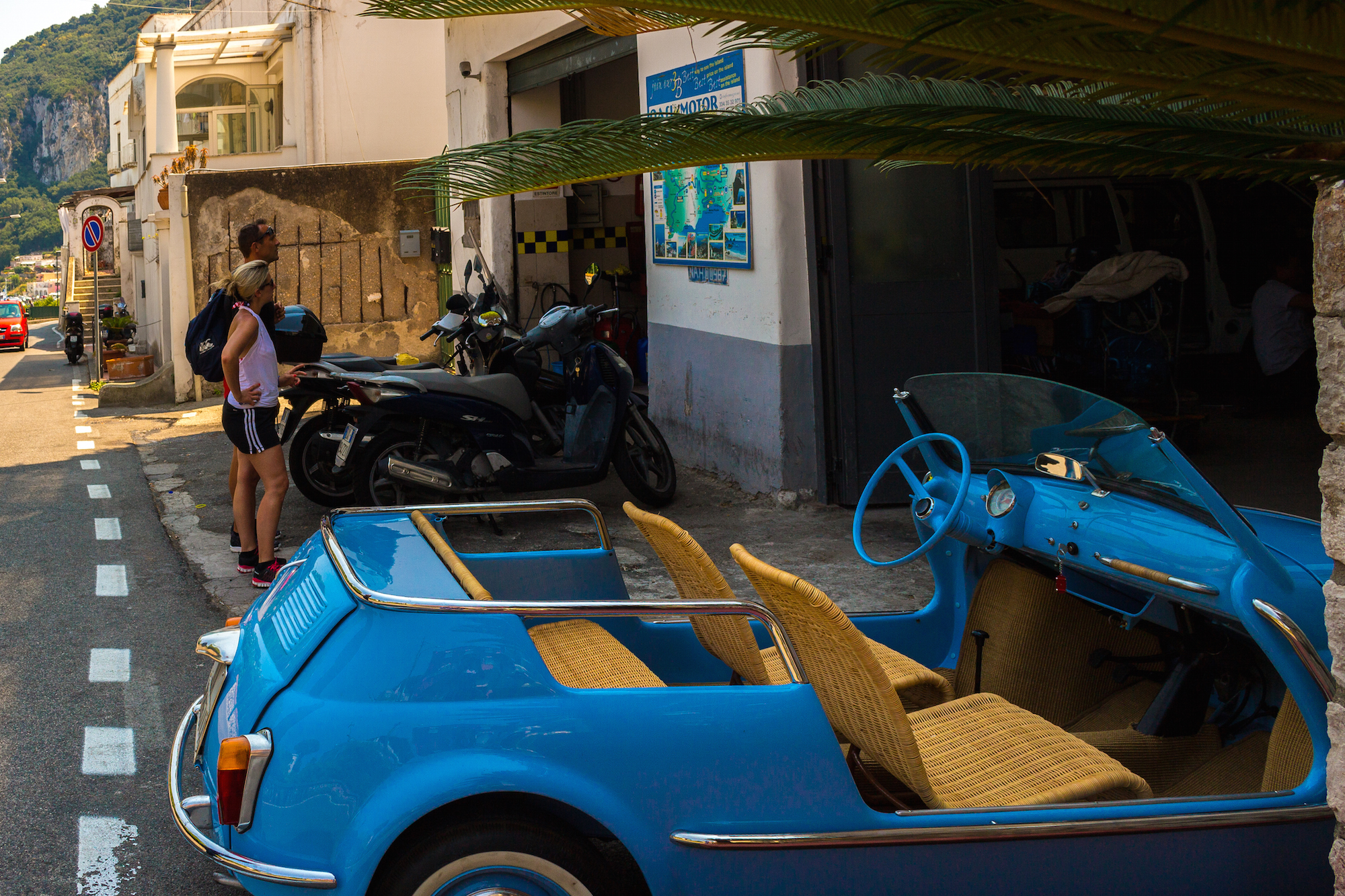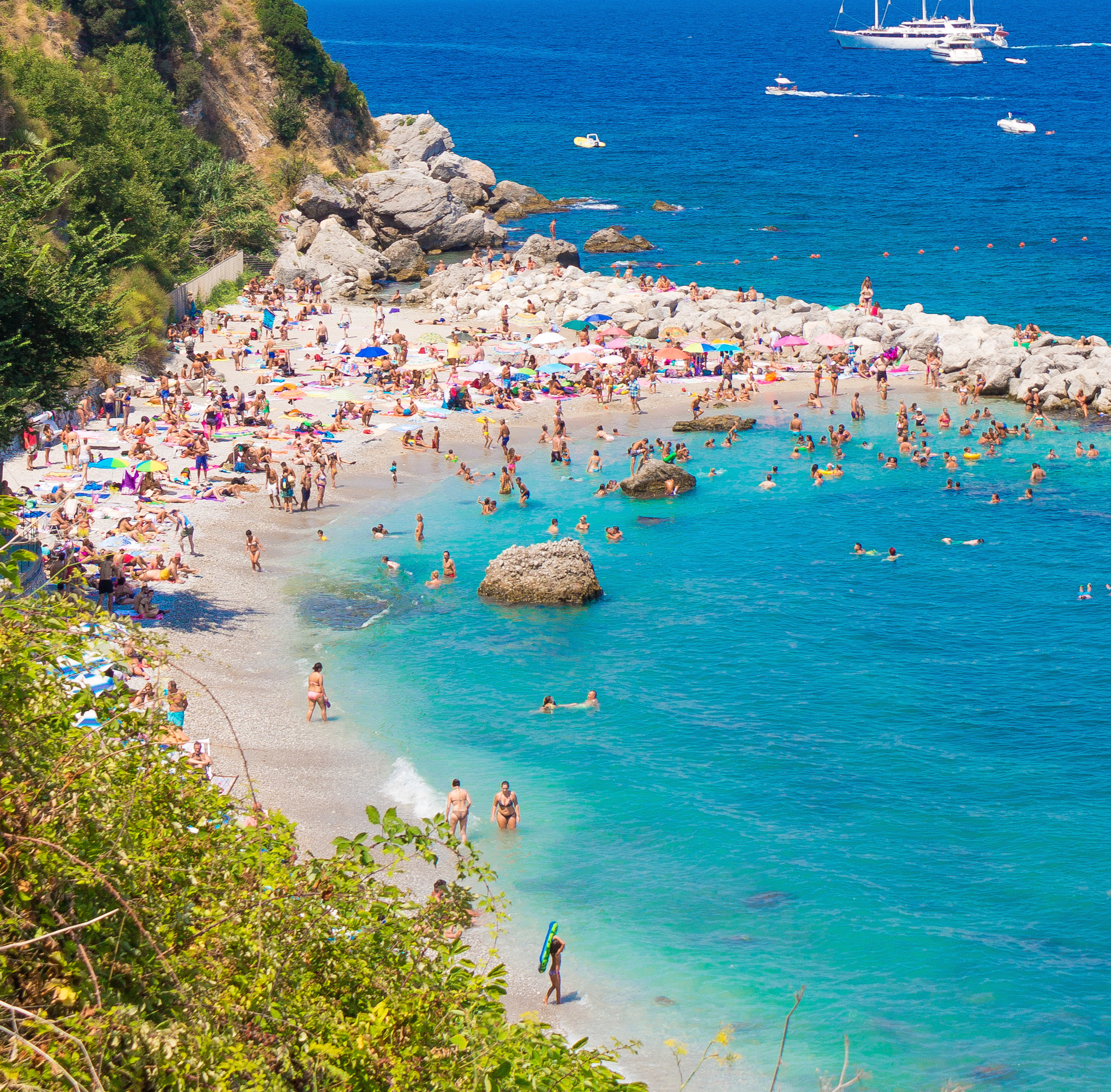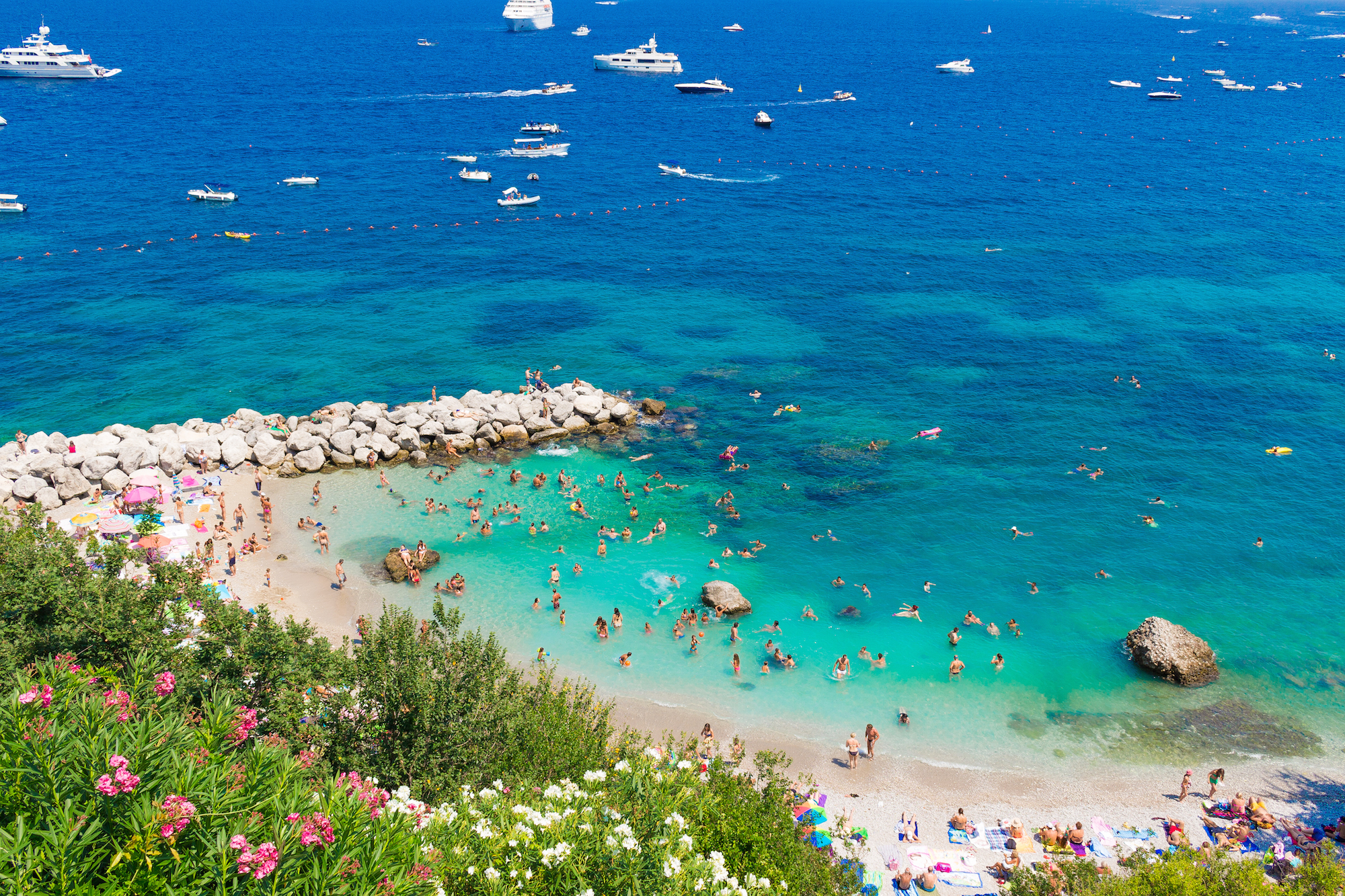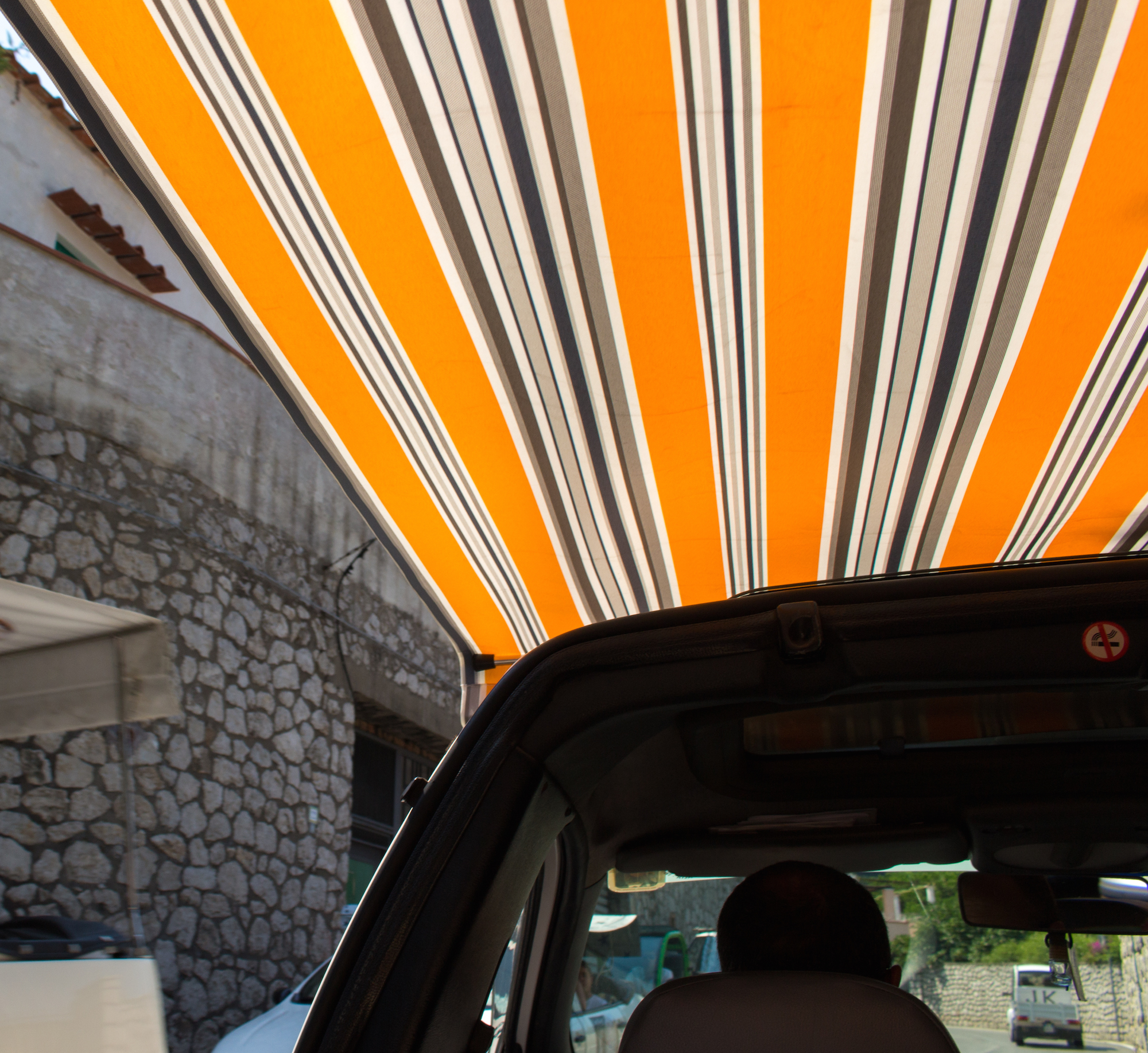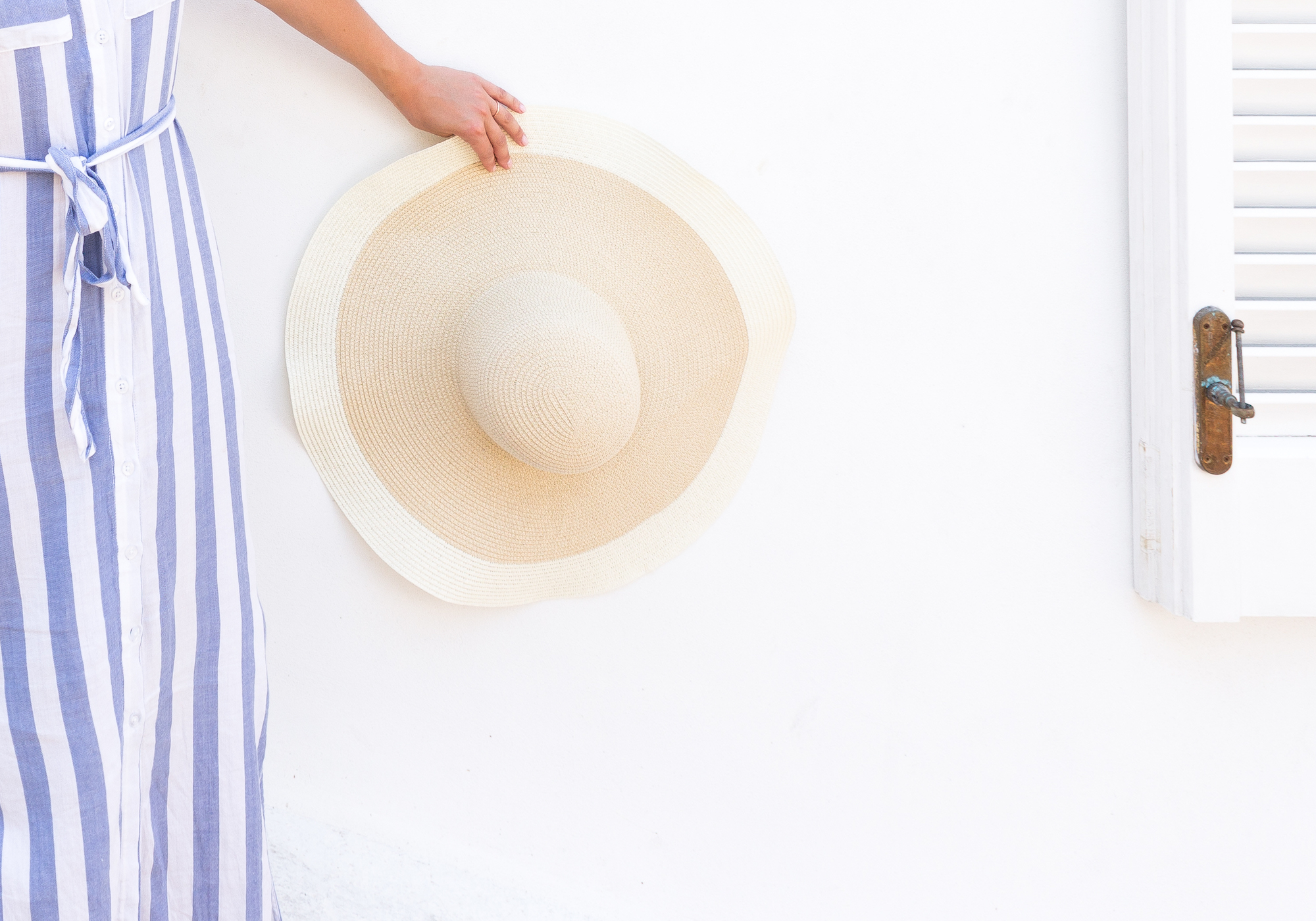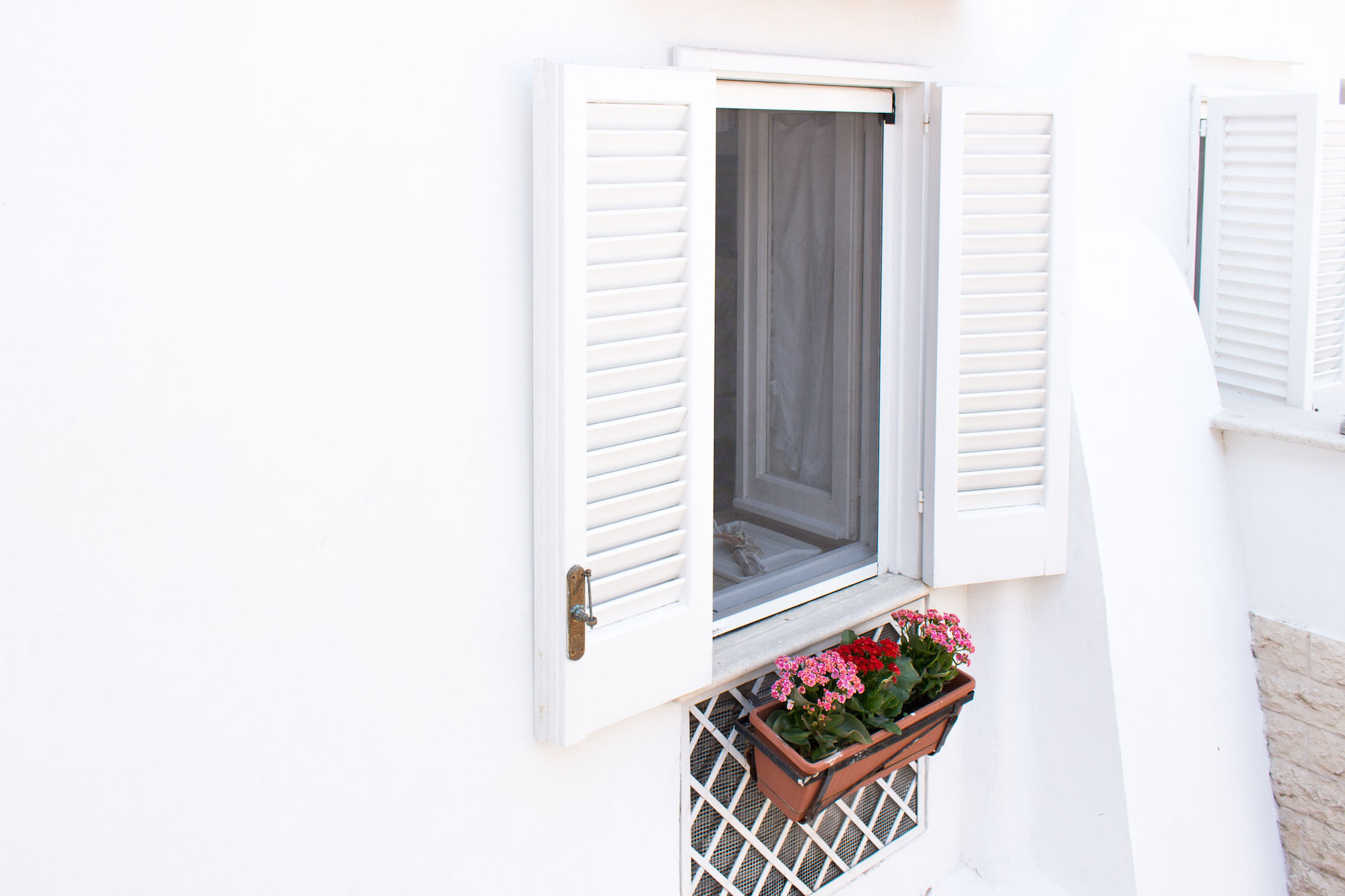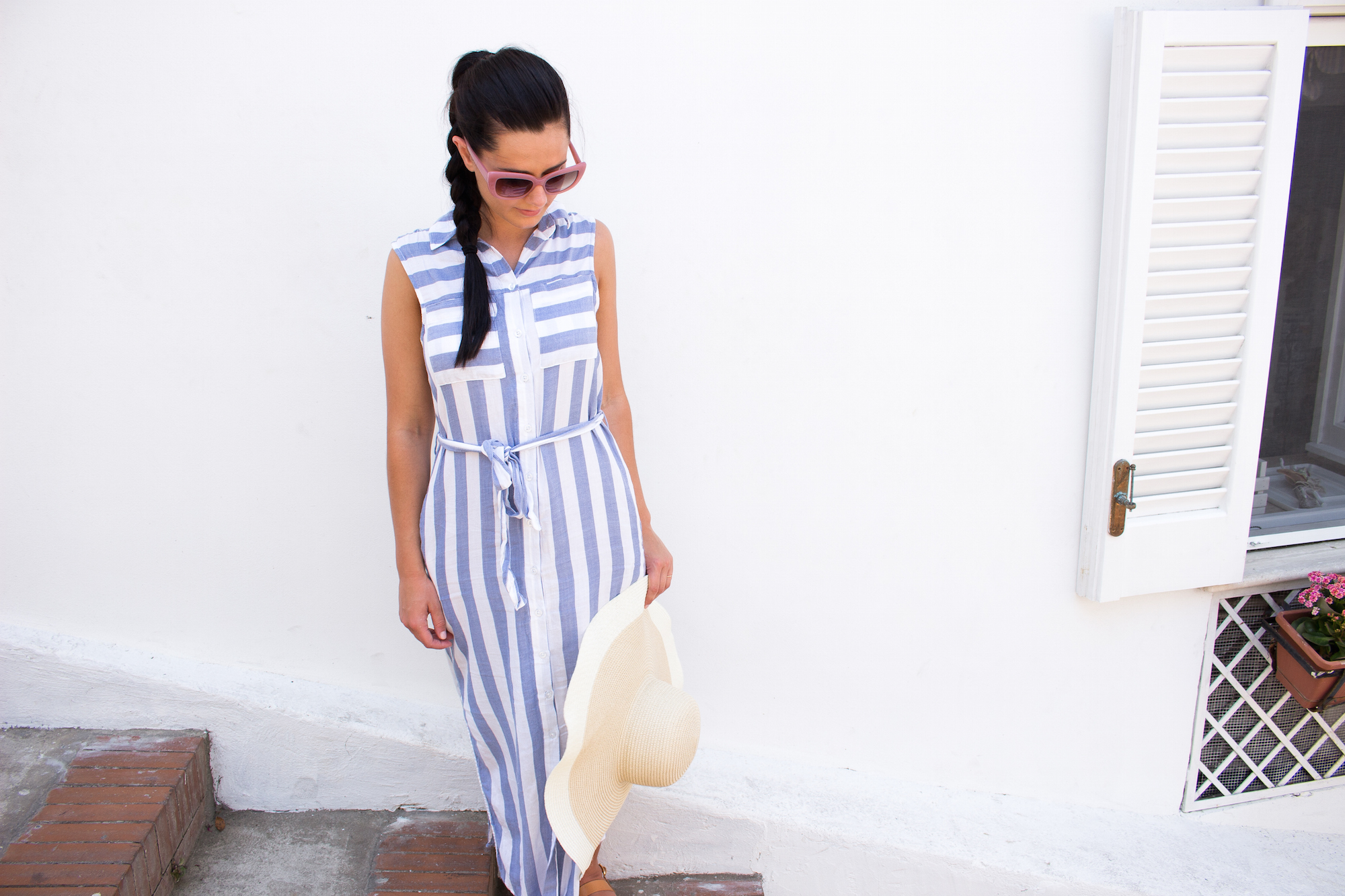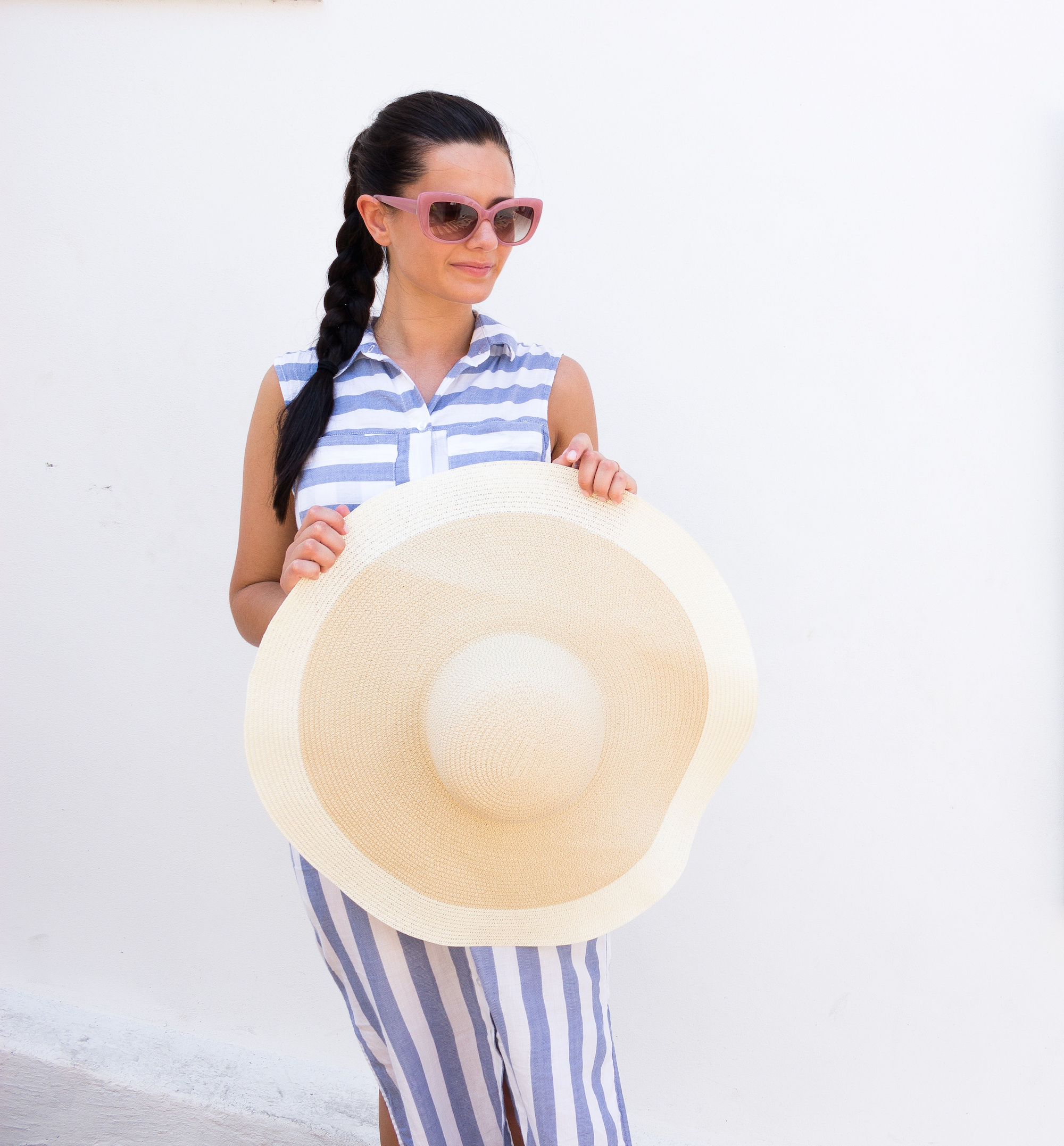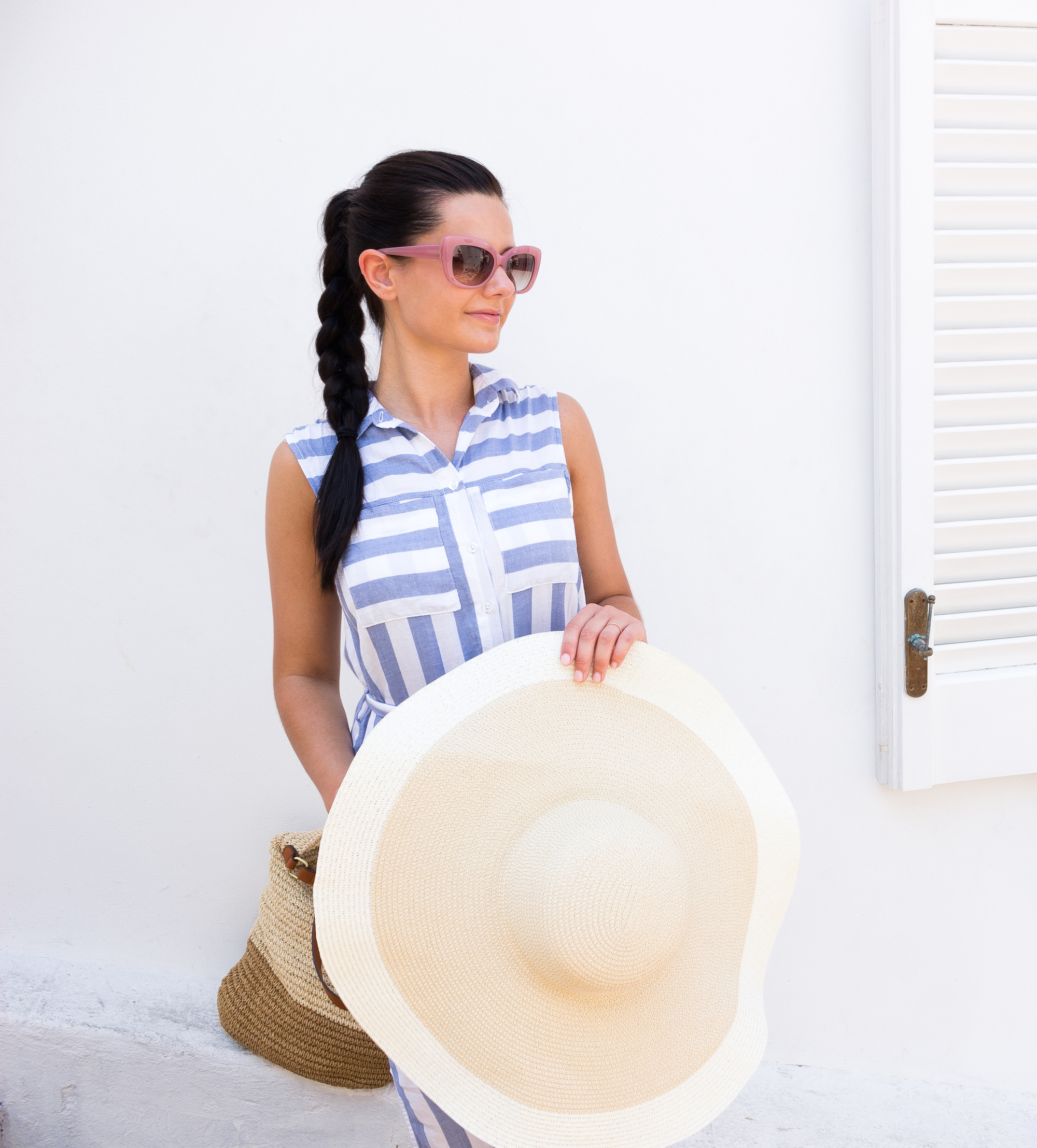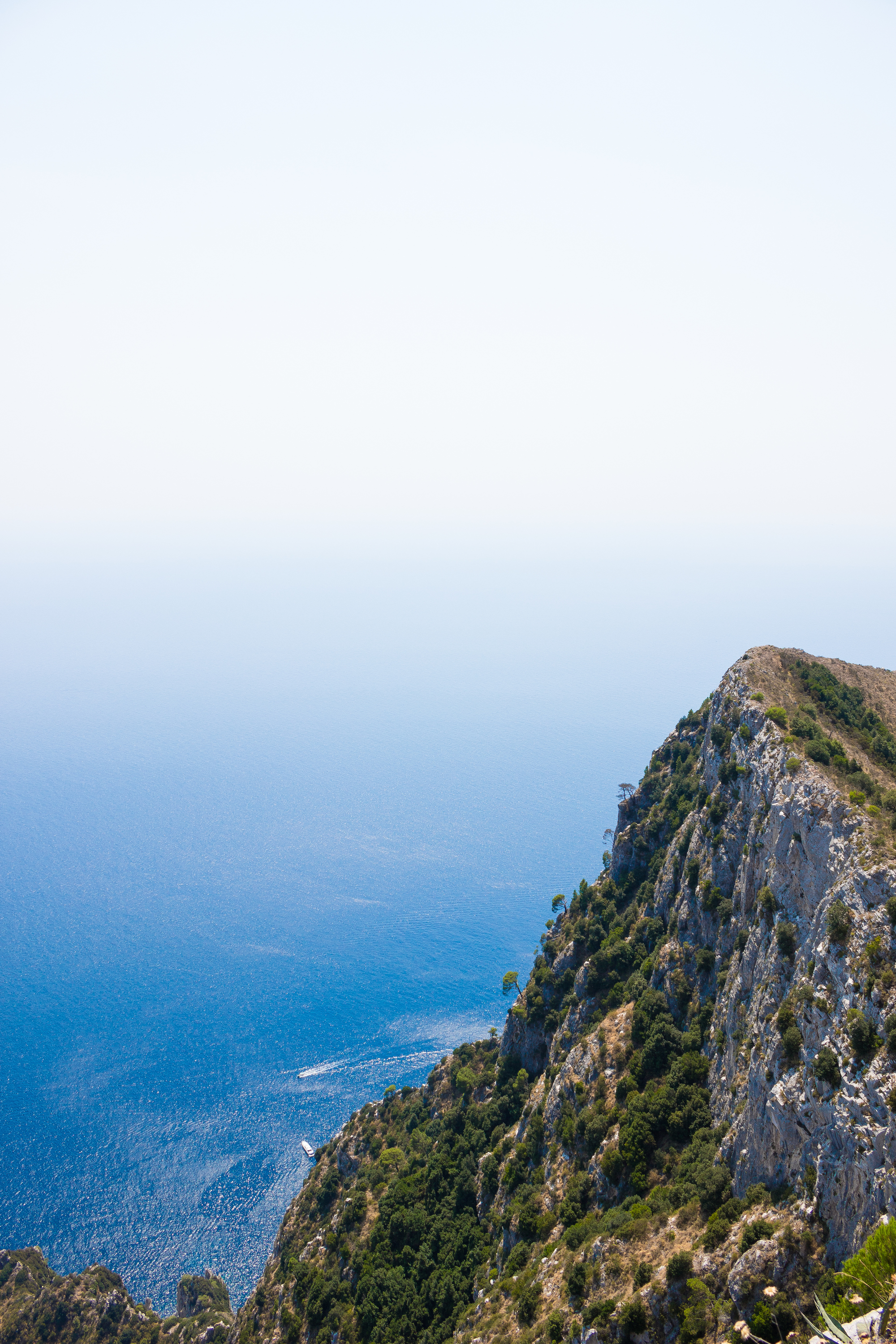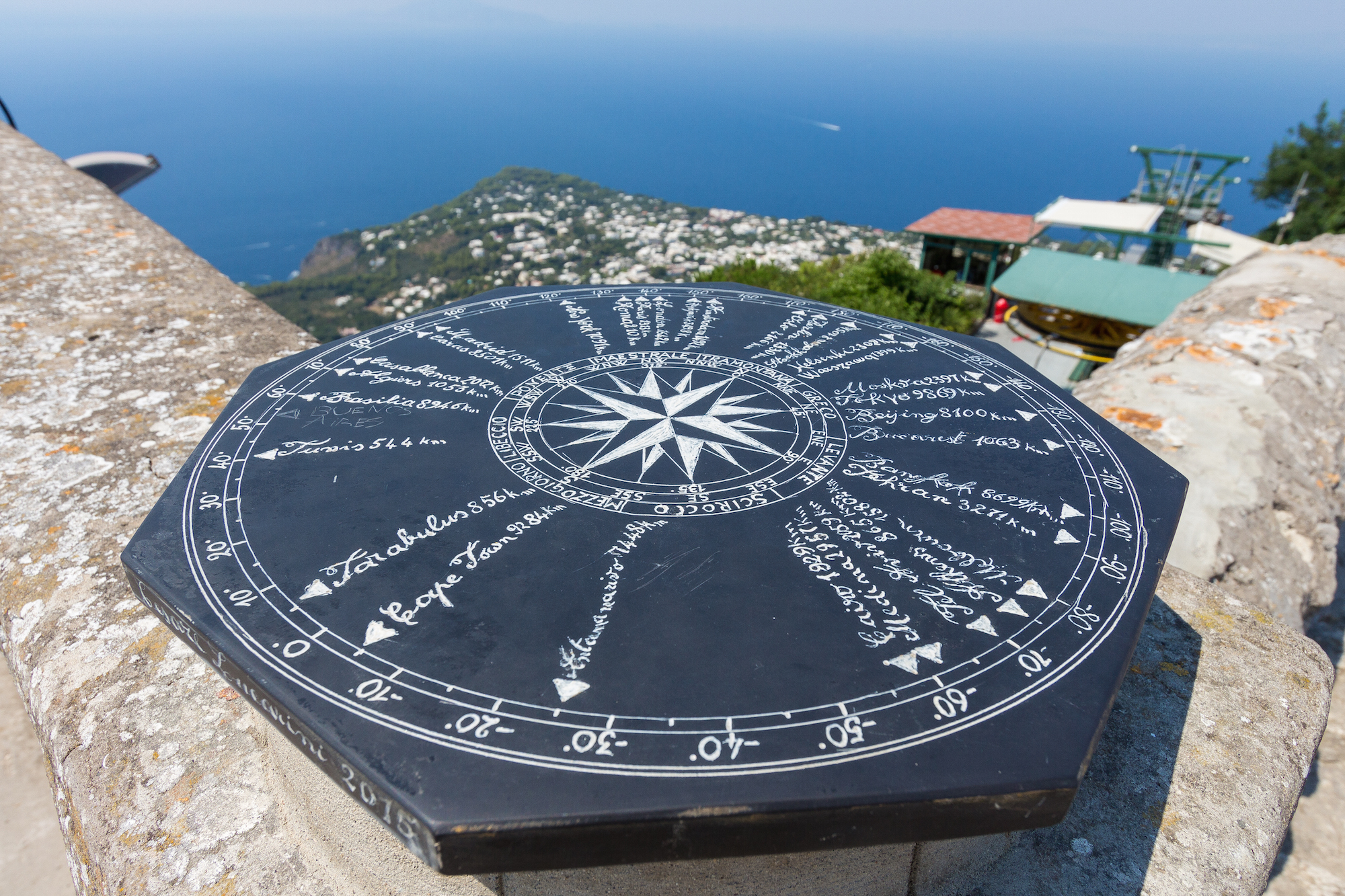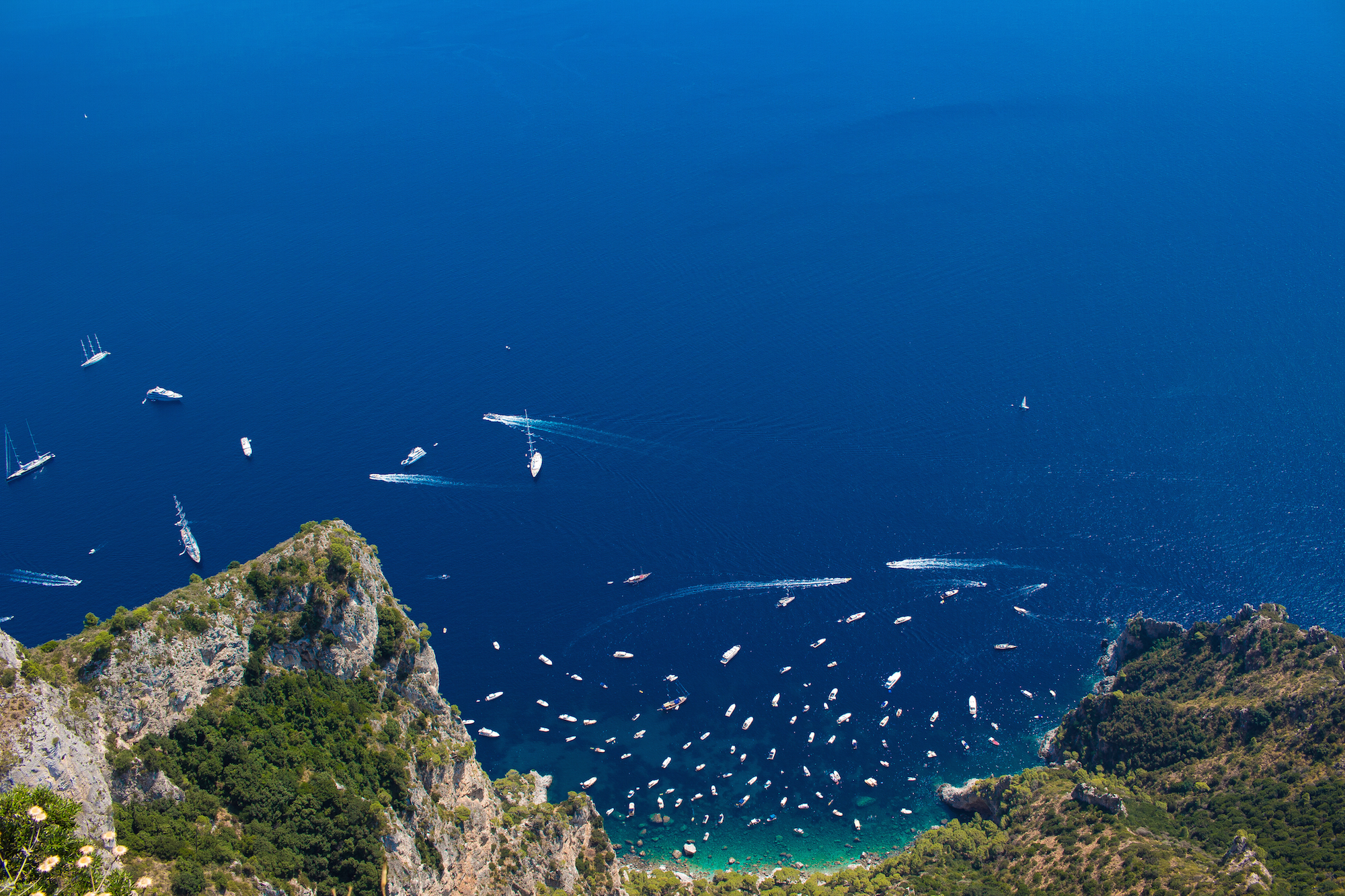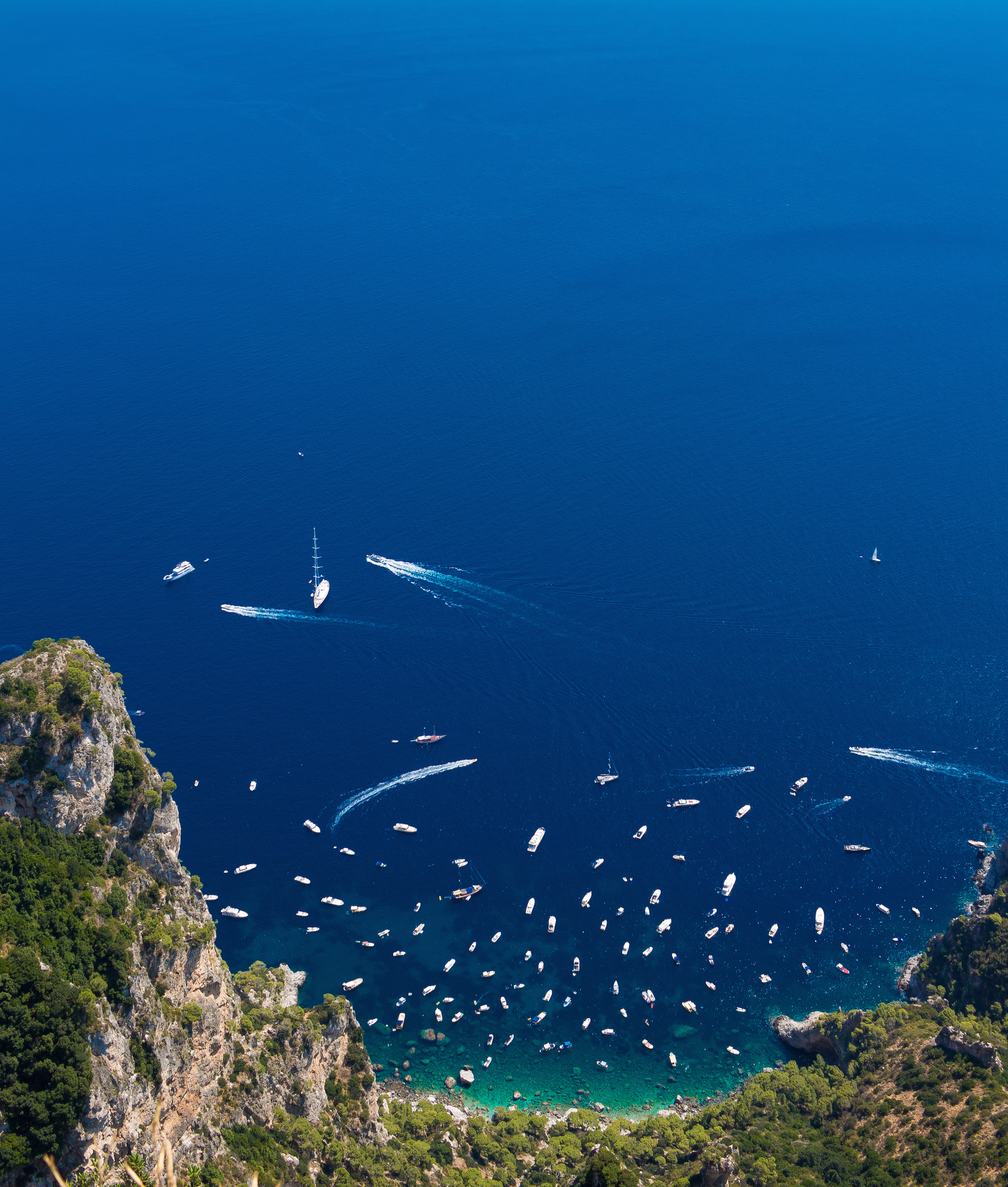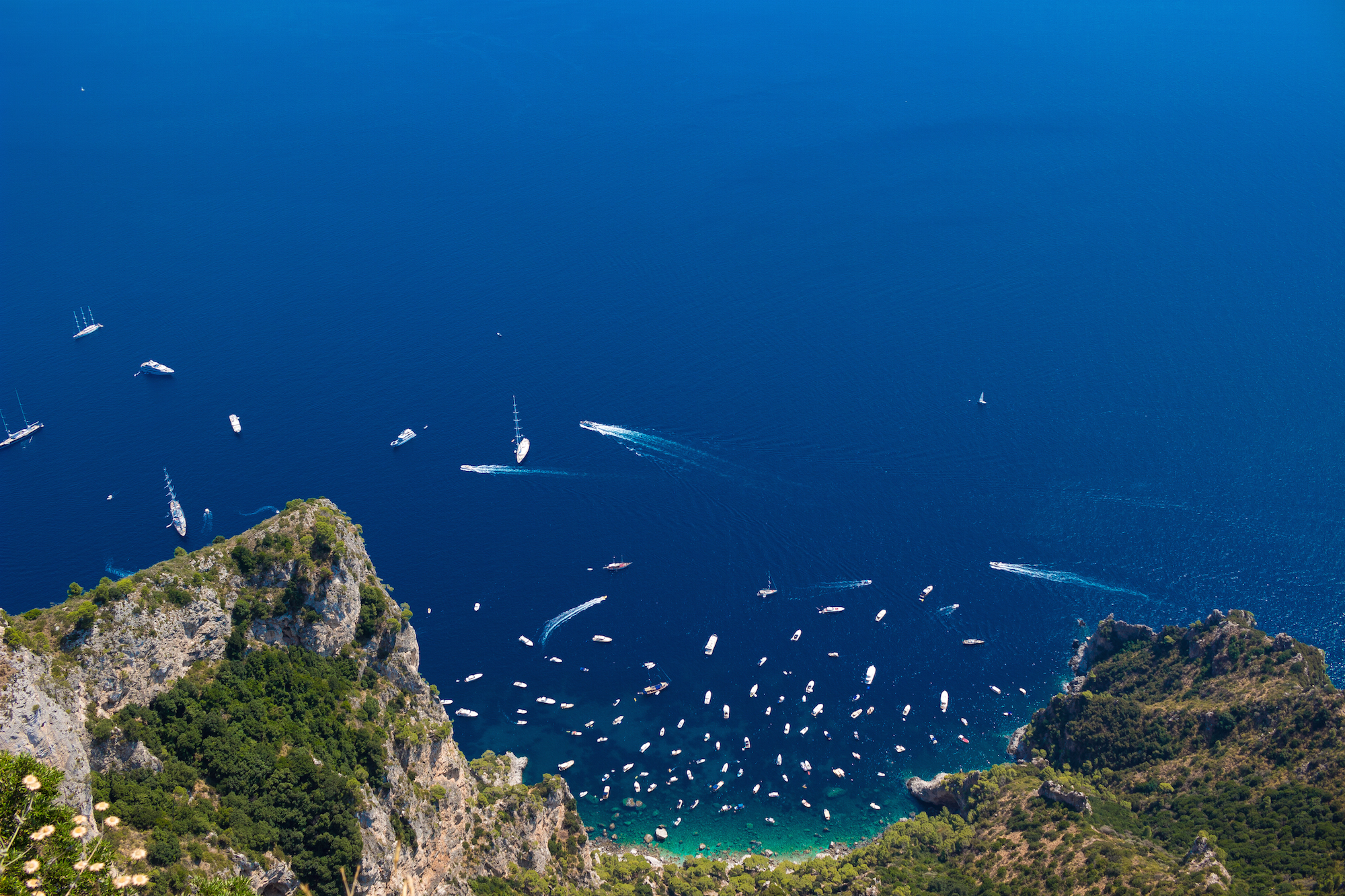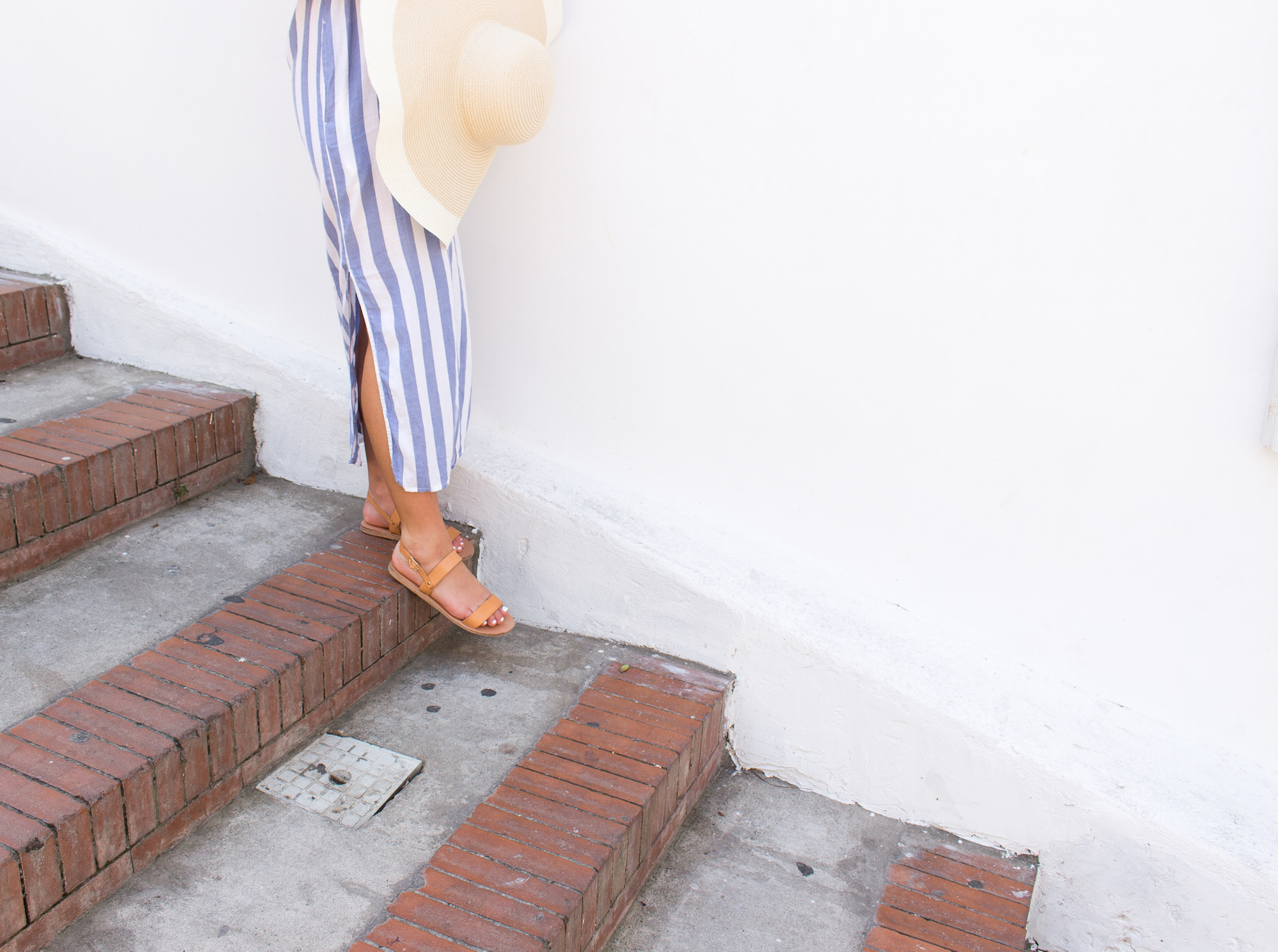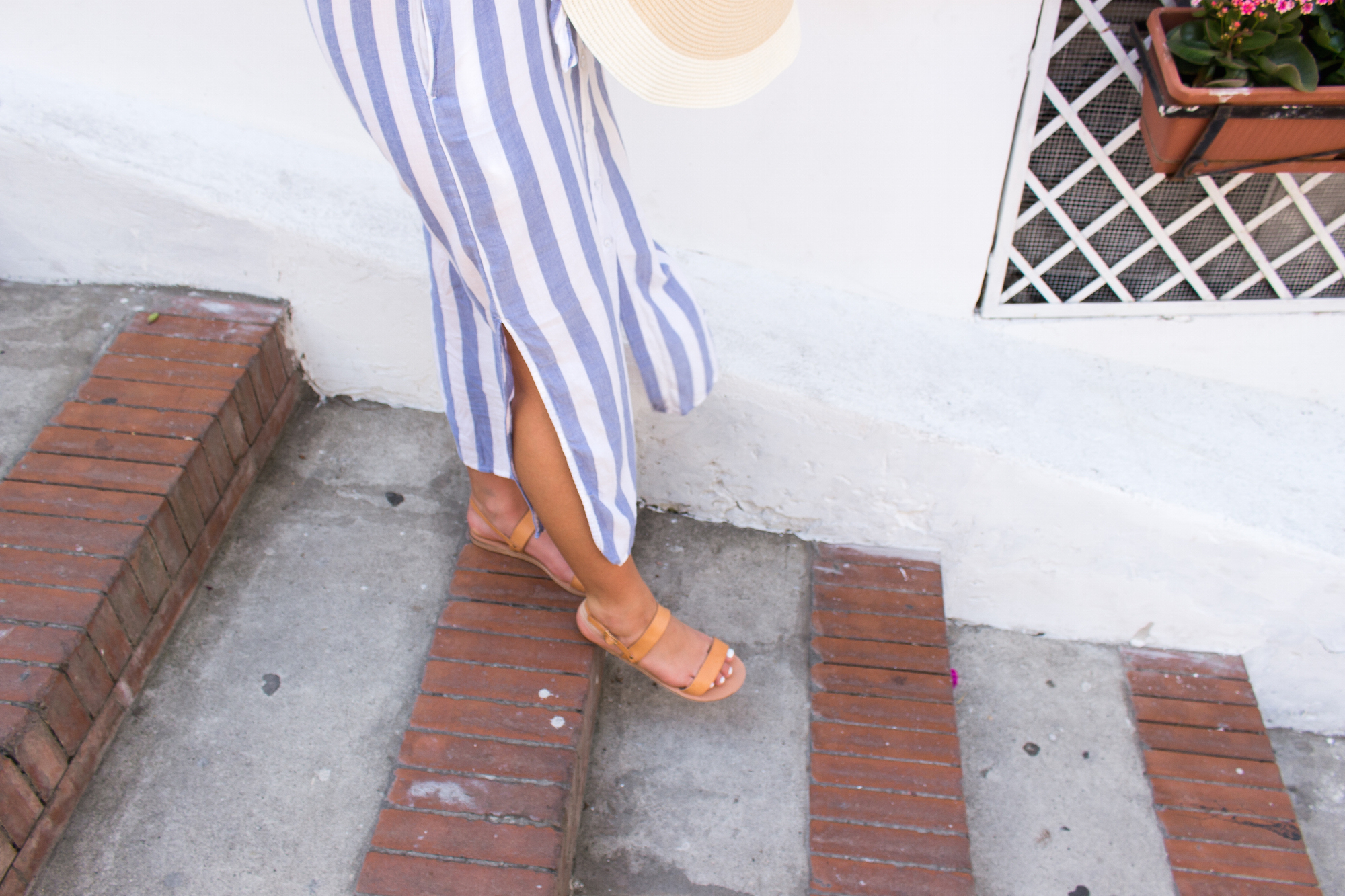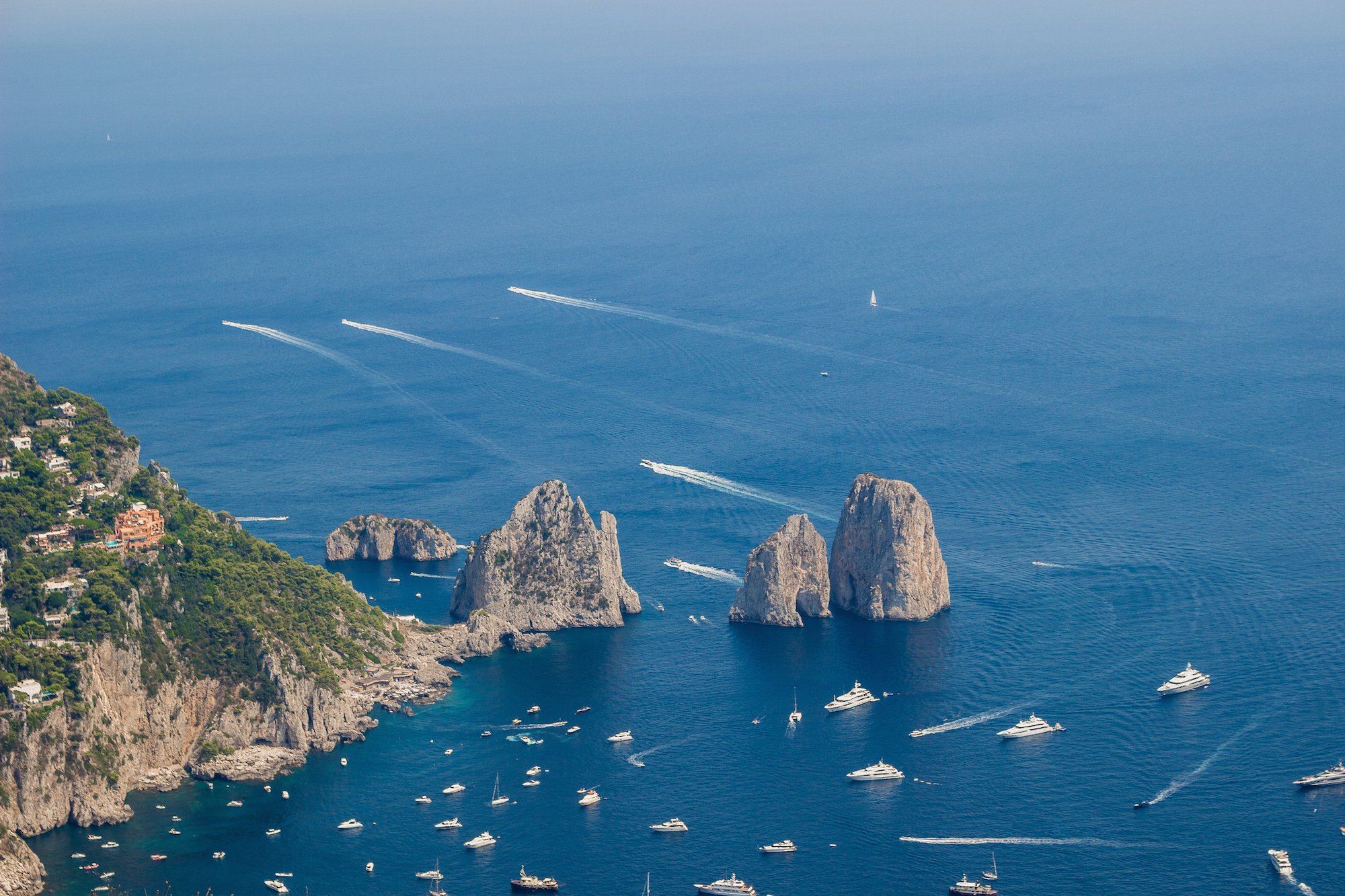 It would seem almost sinful to visit the Amalfi Coast without spending at least one afternoon on the Island of Capri. They make it really simple to get from Positano to Capri, especially during the summer months. Ferries go back and forth frequently, and there is no need to purchase tickets ahead of time. Simply check the time tables and head to the marina. Be sure to bring cash as none of the ticket booths took credit cards. You'll also want to pack plenty of water and sunscreen. Don't forget about your feet or you will end up with crazy sandal tan lines like I did! As for what to wear, it really depends on what time of year you visit. It was extremely hot and sunny the day we went so I planned accordingly. Shortly before our trip I saw this dress and it screamed "CAPRI!" to me. I was really thankful for the lightweight and breezy fabric. The pattern could not have been more spot on for Capri, and people were asking all day if I had purchased the dress locally–score 😉 Sunglasses and a hat are definite must-haves. I'm not a hat person (you won't catch a picture of me wearing it), but I was super happy that I brought it because it provided some much needed shade and protected my face from the harsh sun. For shoes I would recommend a pair of leather sandals or espadrilles… anything that lets your feet breath, but won't slip off.

Arriving at Marina Grande in Capri was a bit overwhelming–think Disney World crowds. It's worth noting that August is one of the busiest, and therefore one of the worst, times to visit. Once we arrived, we checked the ferry times for getting back to Positano and realized the last two left at 5:30 and 7:00 PM. By this time it was already 2:30 in the afternoon and we didn't want to risk missing the last ferry back so we agreed to purchase tickets for the 5:30 ferry. This left us with only three short hours to explore the island, but we did as much as possible during that time. After briefly exploring Marina Grande and the beach we went in search of a bus or taxi to get to Anacapri. The buses were packed like sardines and there were hour long waits just to board one so we decided on a taxi. What an exhilarating ride that was… you can see the open air taxi cab above! I'm glad we went this route as it was fast and we were able to see so much beauty on the way to Anacapri. Anacapri was much more relaxed and so beautiful. I wish we had more time to explore, but we wanted to reach the top of Monte Solaro so we got in line for the chairlift right away.

The chairlift to the top of Monte Solaro is about fifteen minutes long and such a pleasant experience. I was a bit scared at first because the old wooden chairs didn't seem sturdy! However, it proved to be incredibly peaceful–a stark contrast from our first impression of the island. Everyone sits in their own chair so there's no talking, a chance to truly admire the landscape. Monte Solaro is the highest point on the island and offers some of the most breathtaking views. From the top, we were able to see the Faraglioni rock formations and endless shades of blue. I so envied all of the people on those boats that looked like little specks of white from above. That sounds like the epitome of relaxation–to be sailing around Capri on a summer day, seemingly without a worry in the world!

Our short visit to Capri was great with the only downside being how busy it was. We met a family that stayed on the island for a week, and they told us that in the evening, once all of the day-trippers leave, the island is totally serene. I hope that we are able to return for a few days so that we can experience this side of Capri. Although Capri is small, it's full of so many magnificent sights both on land and in the surrounding waters. Hopefully next time we will be on one of those little boats! I don't think I would have done anything different given the short time we had. Have you been to Capri? If so, I would love to hear about your favorite part of the island.

DRESS: WAREHOUSE (SIMILAR LINKED) // SUNGLASSES: KATE SPADE // HAT: ASOS (SIMILAR LINKED) // SANDALS: ANCIENT GREEK SANDALS // BAG: GAP (SIMILAR LINKED)