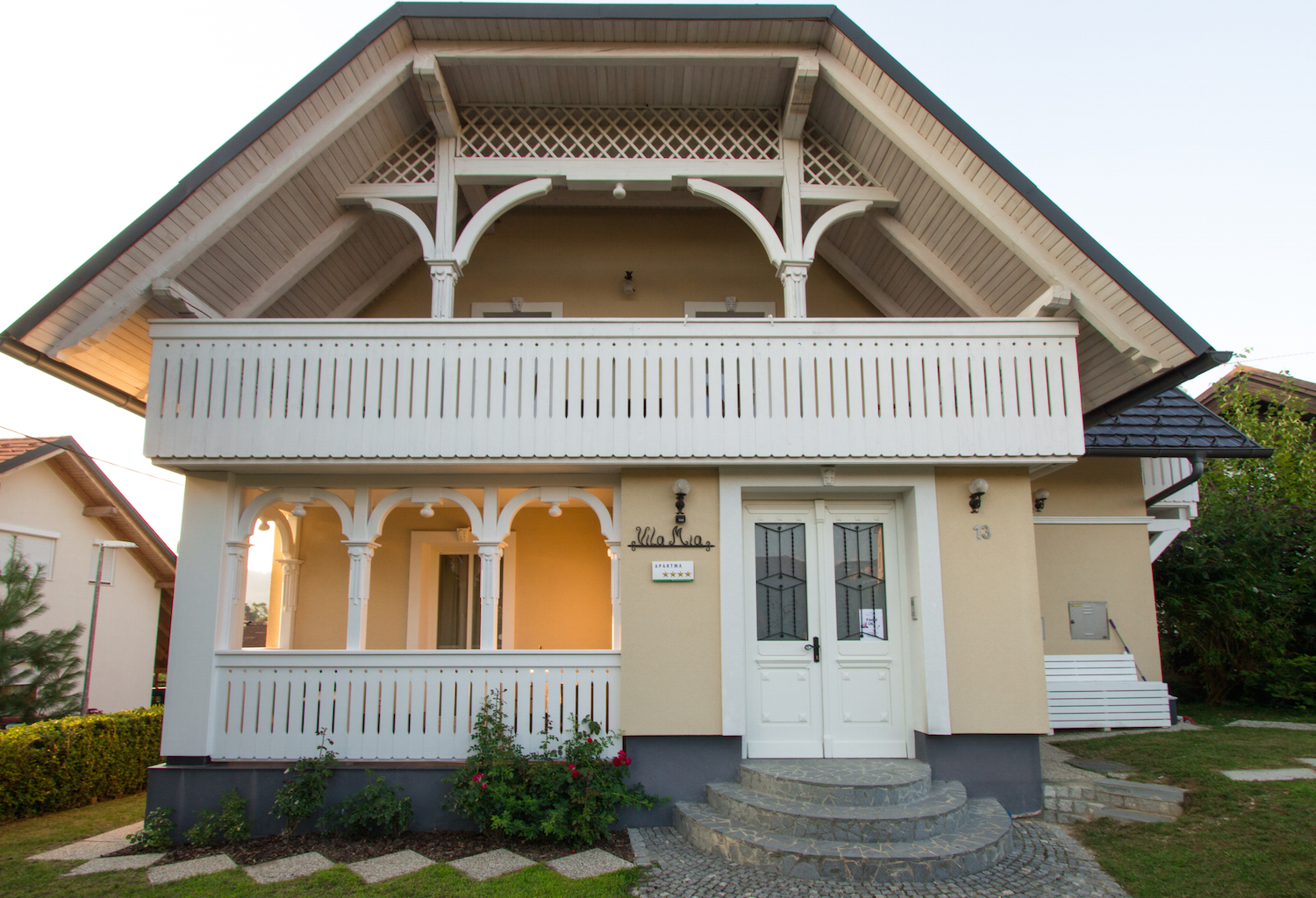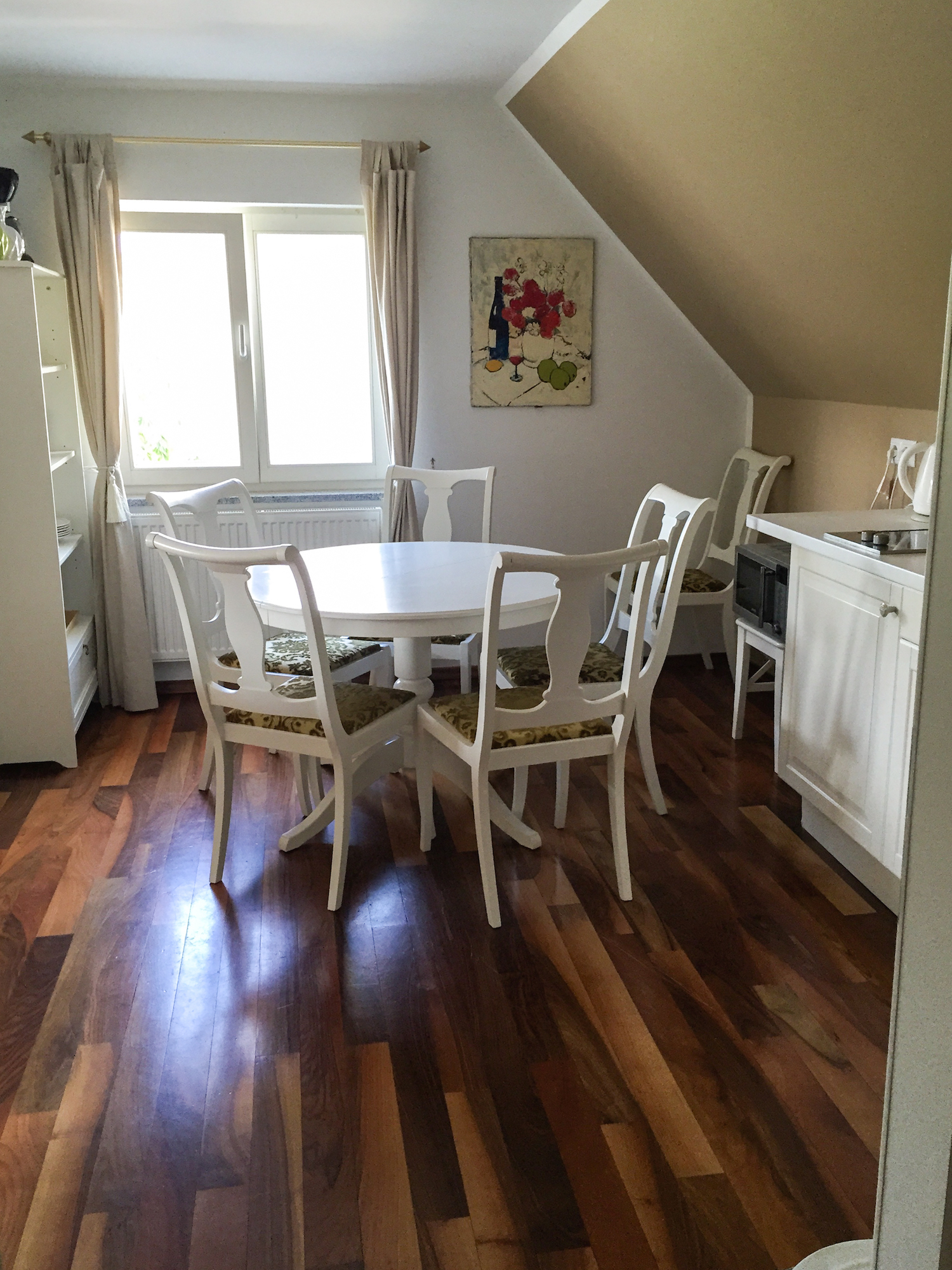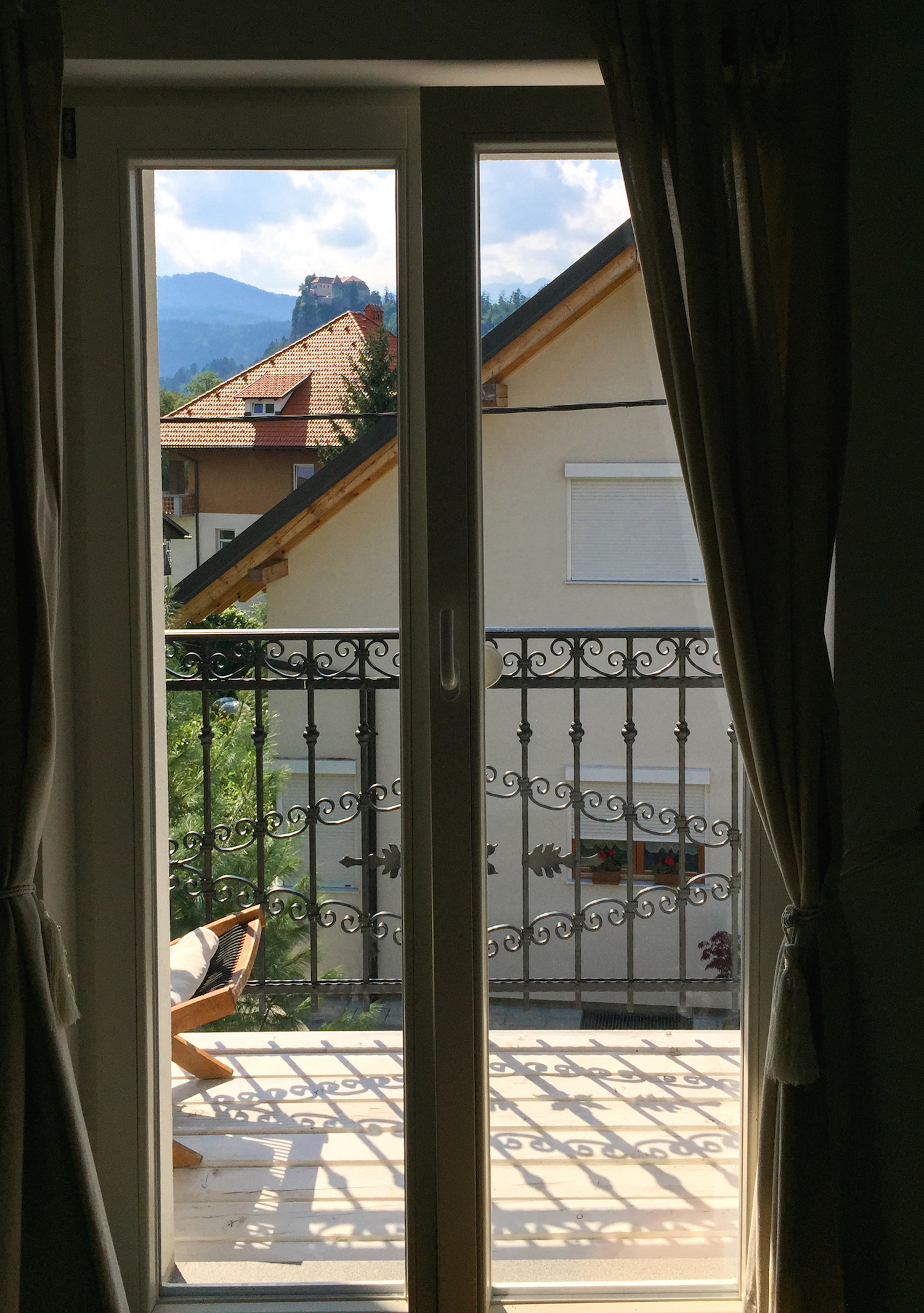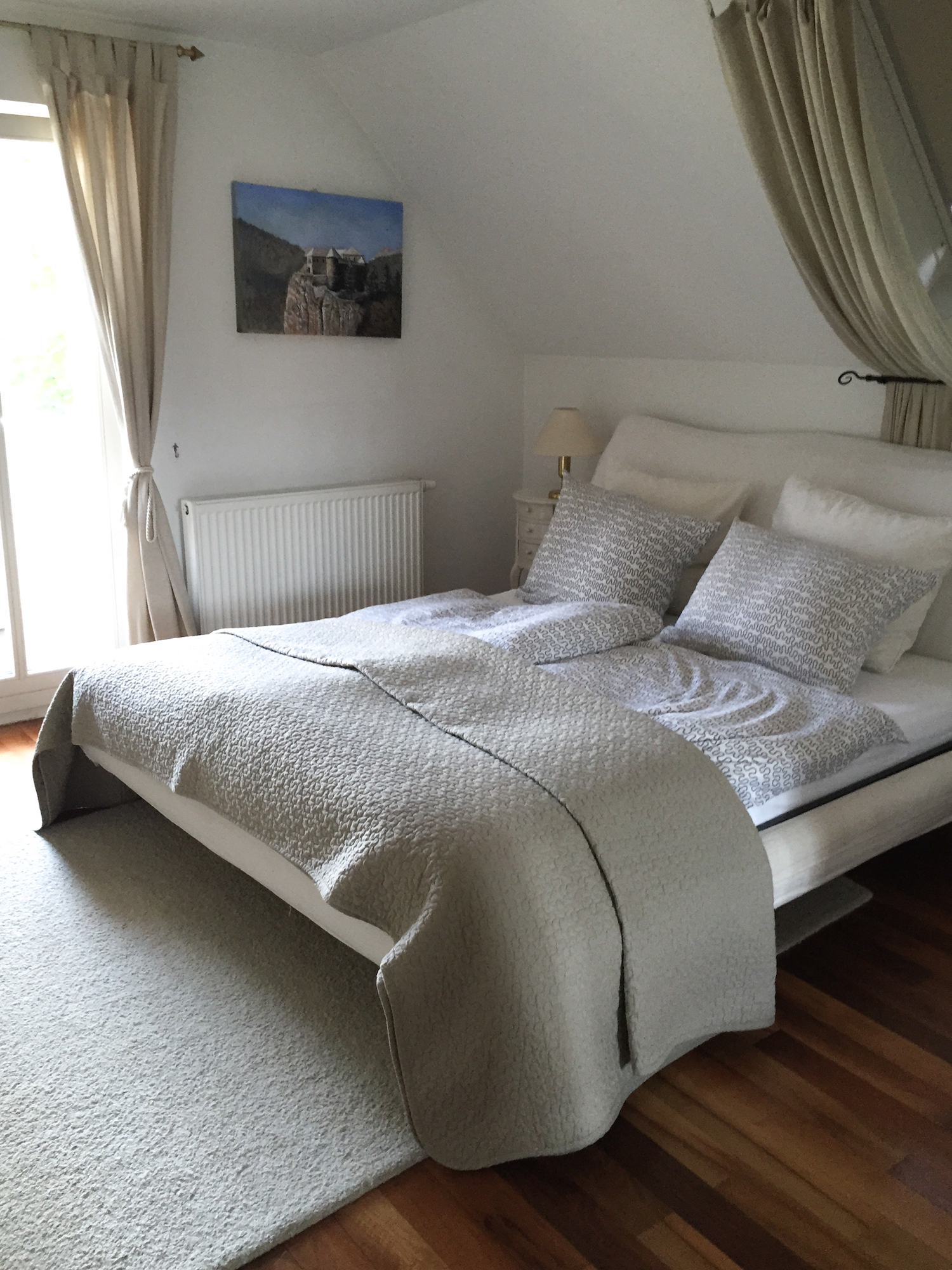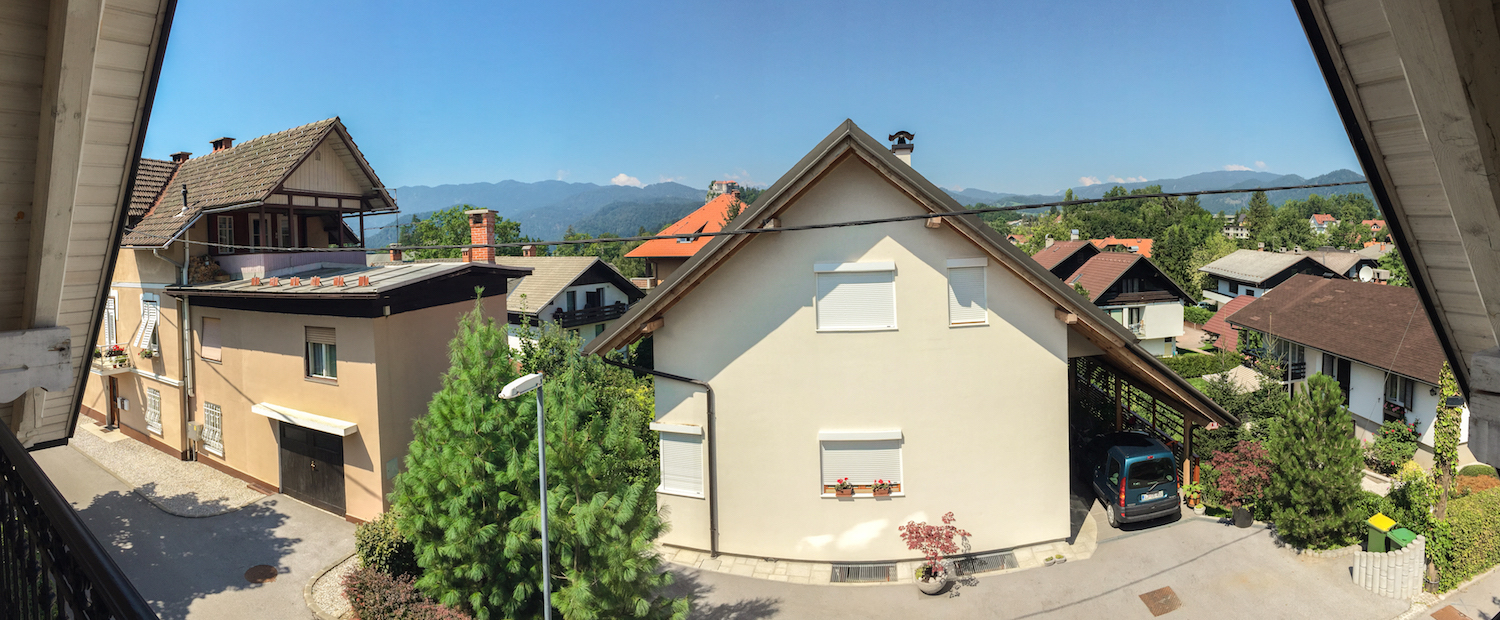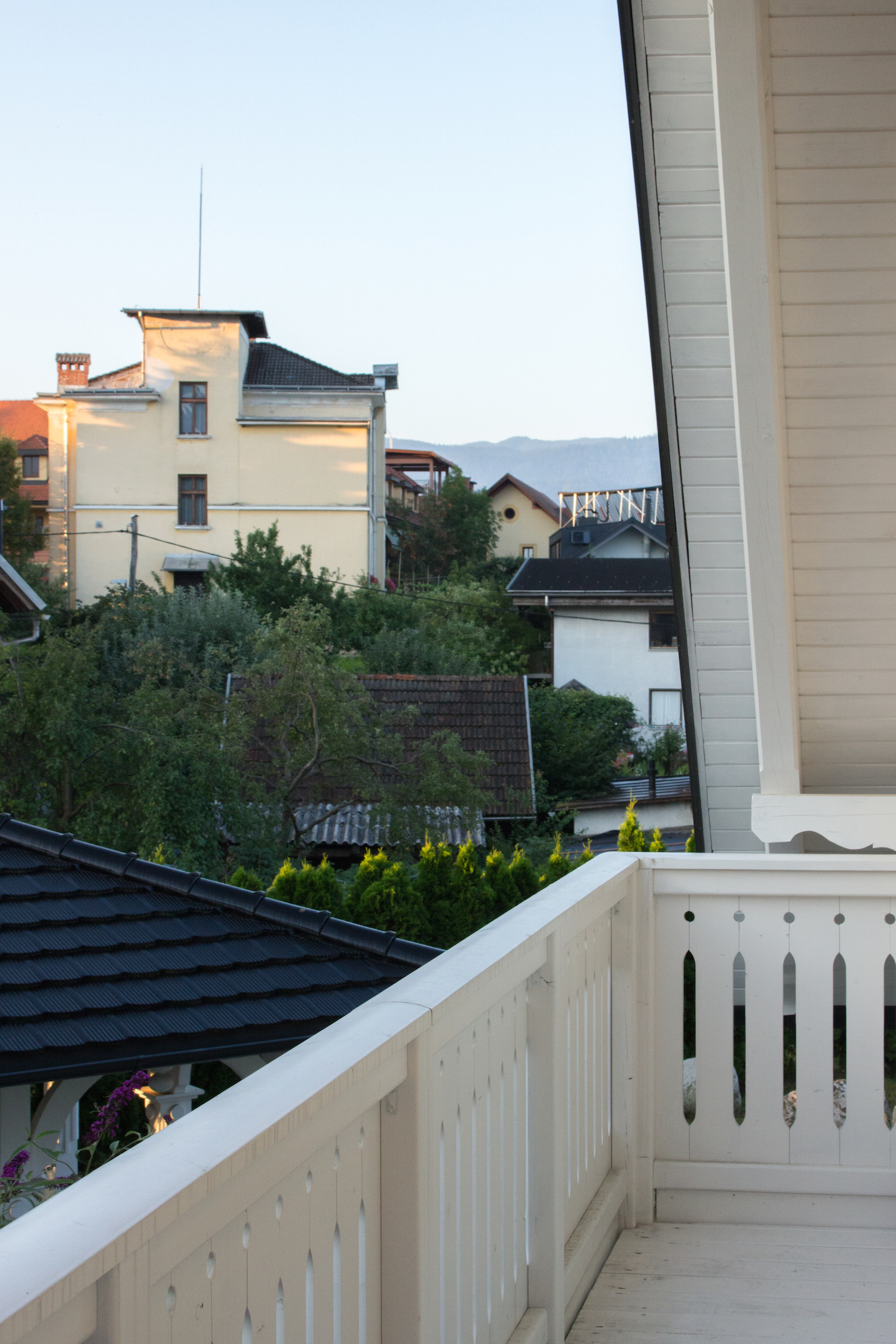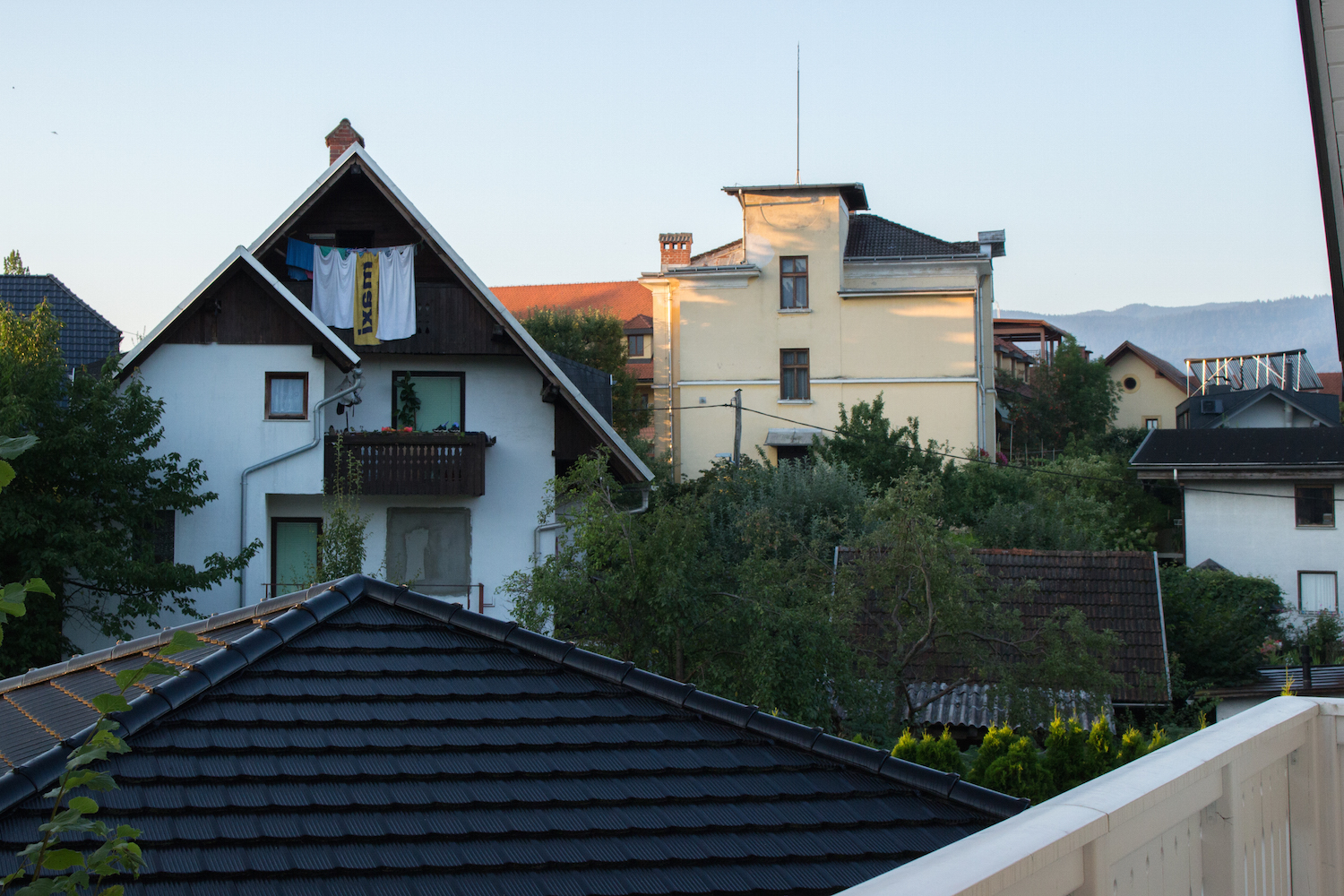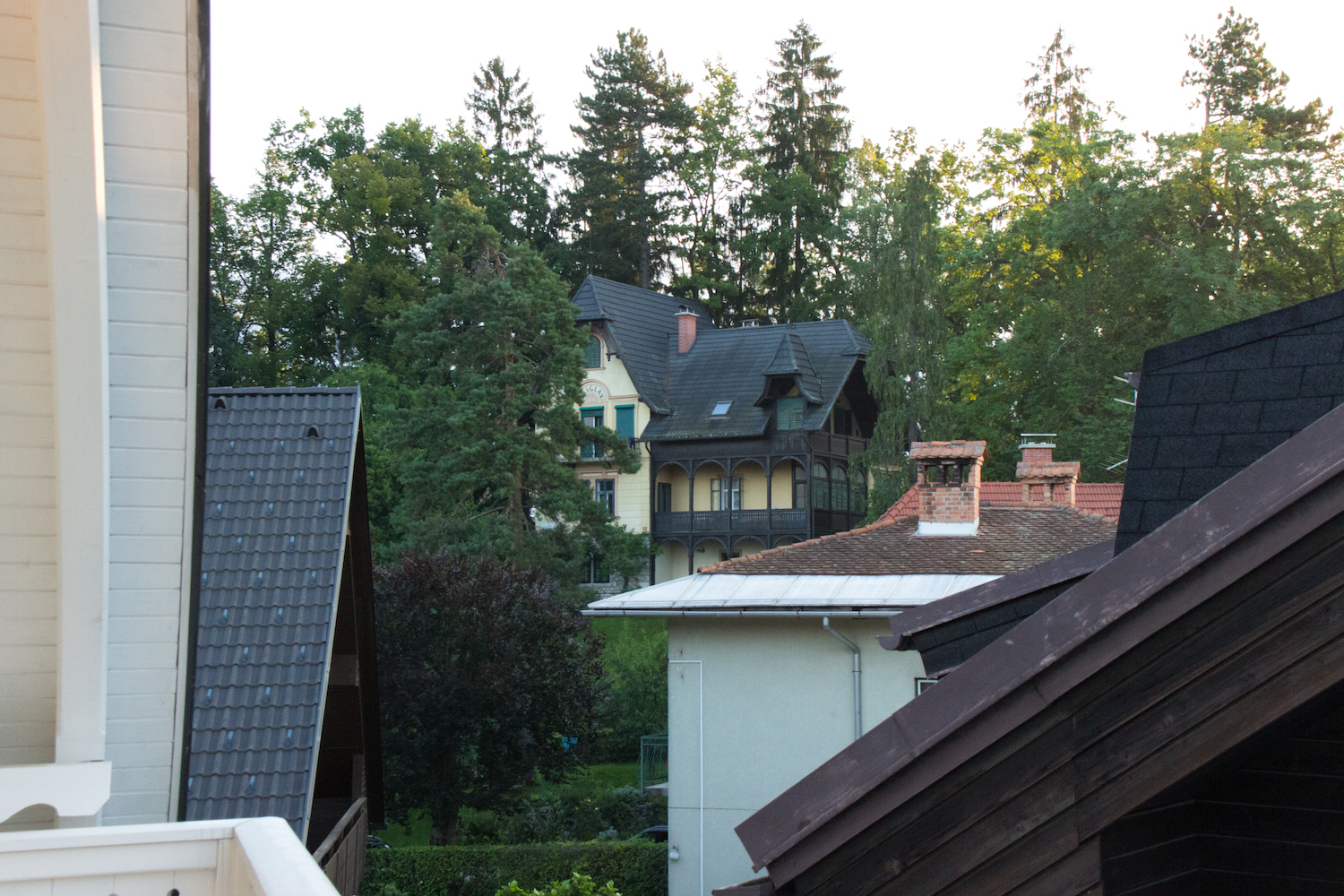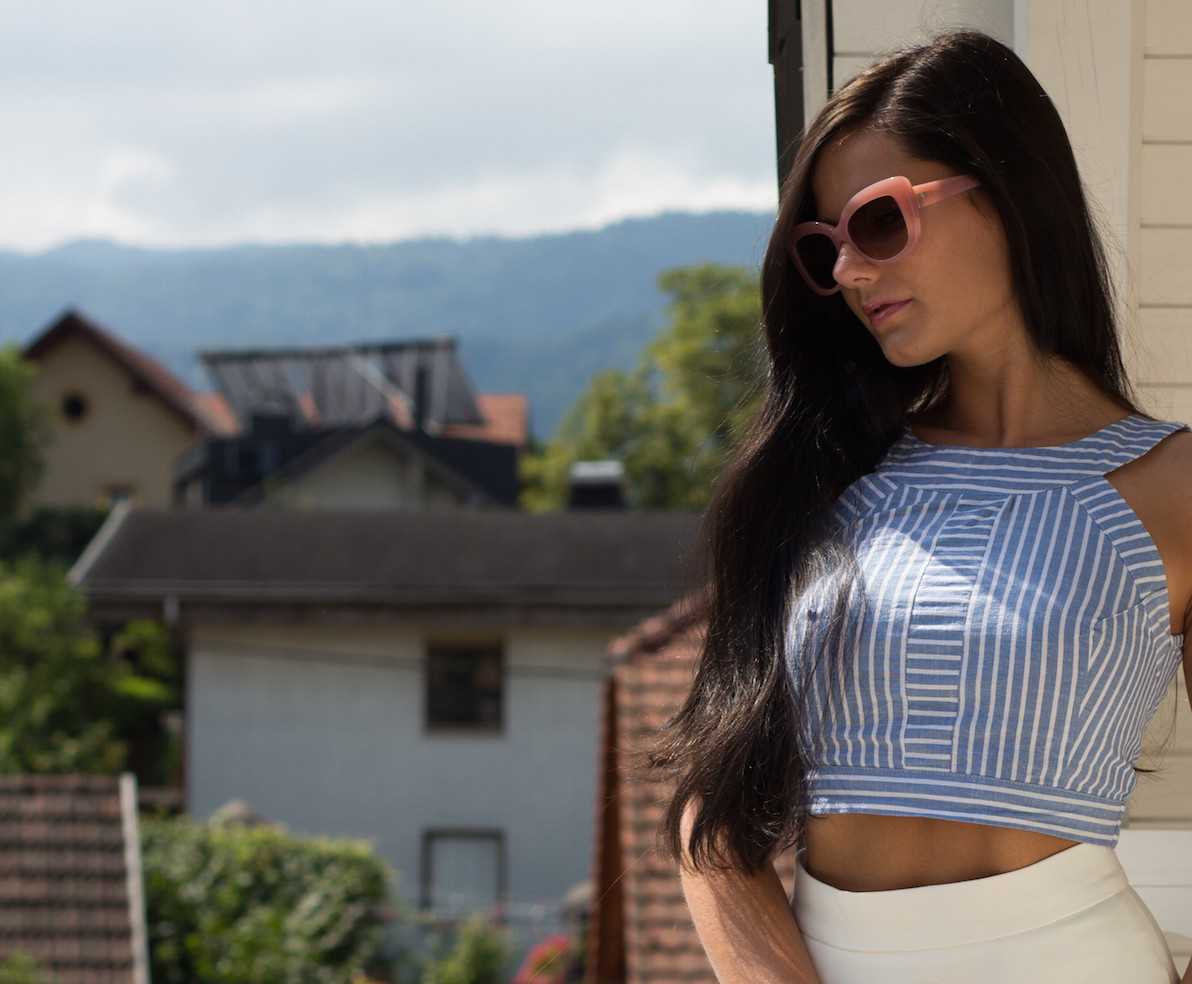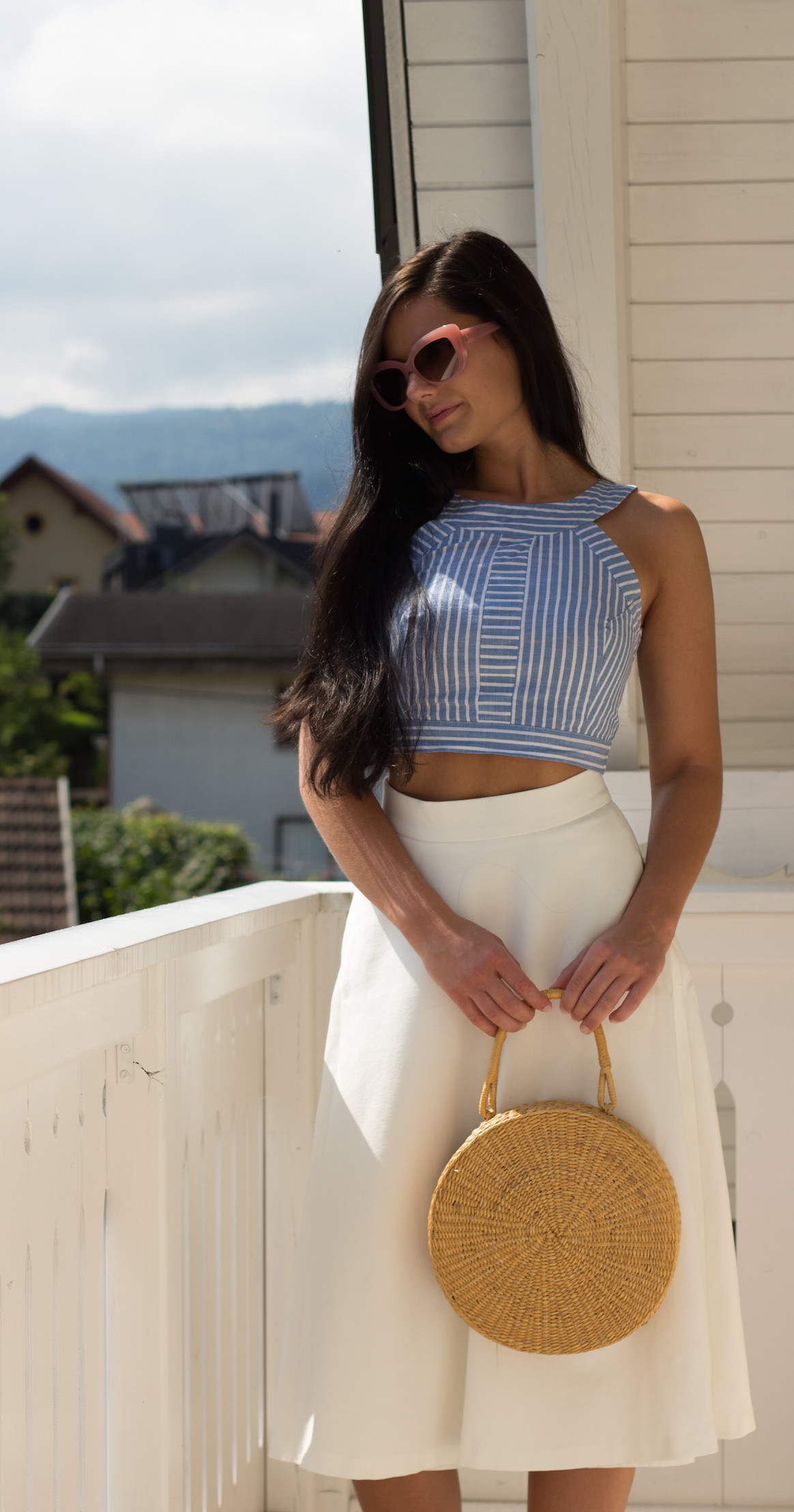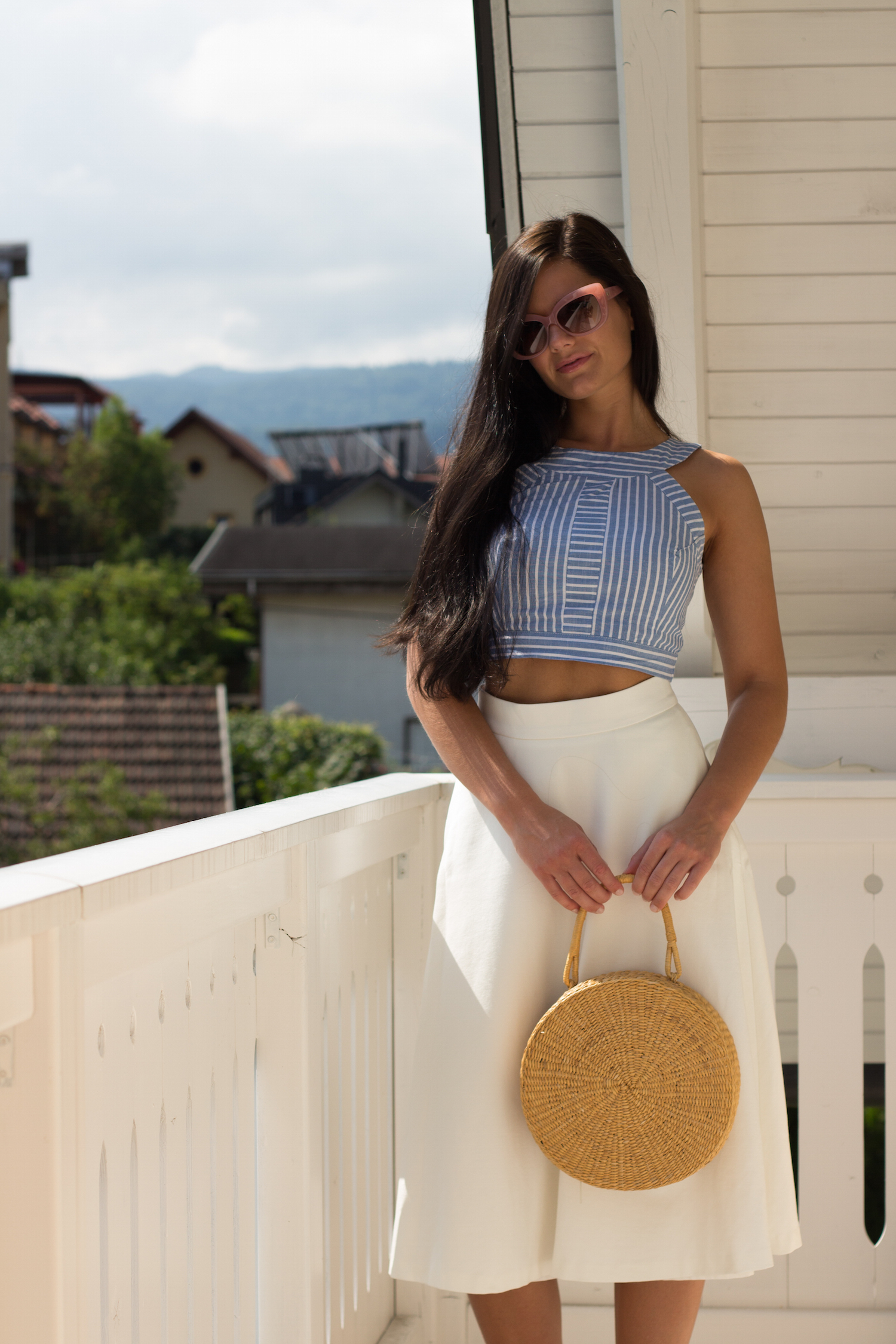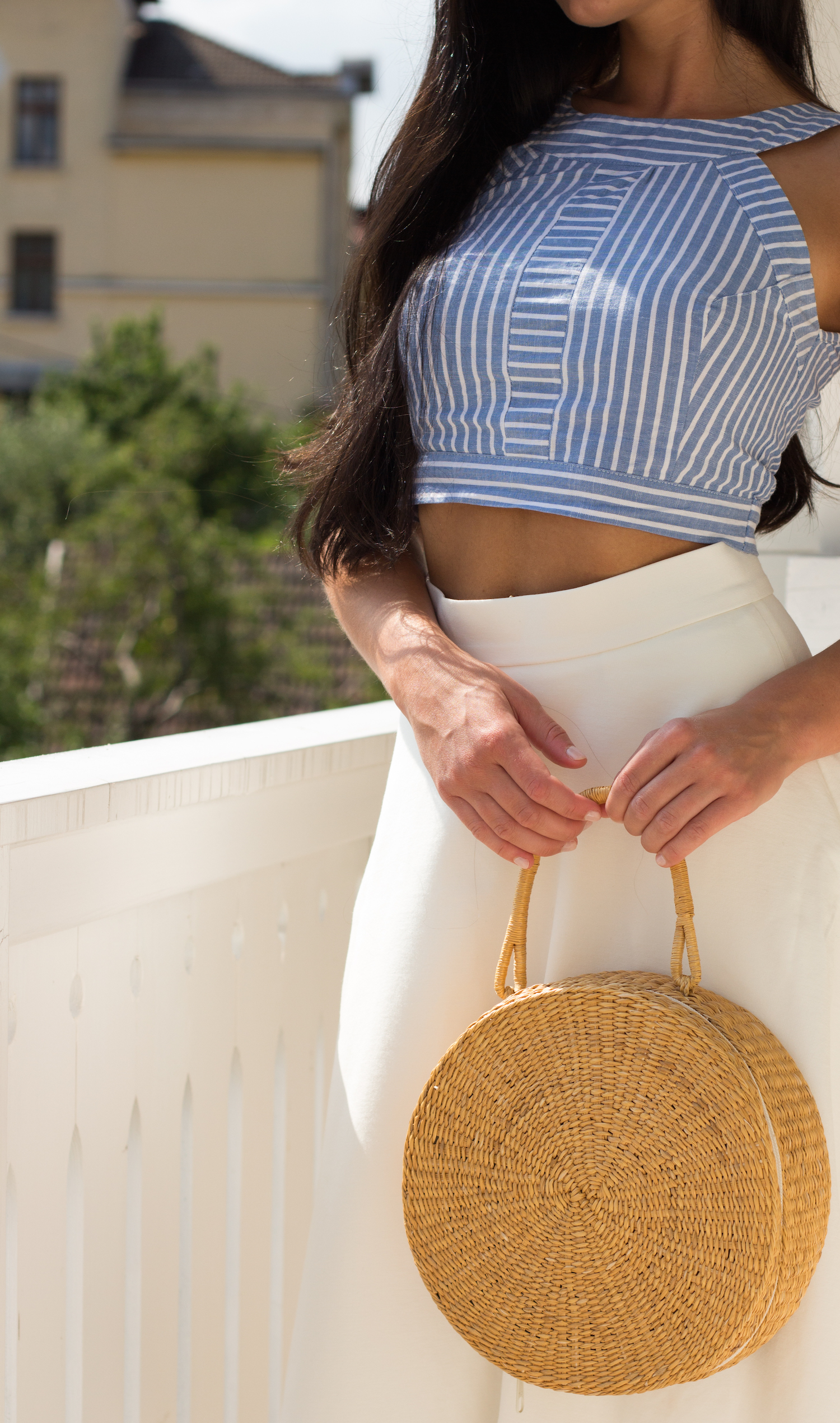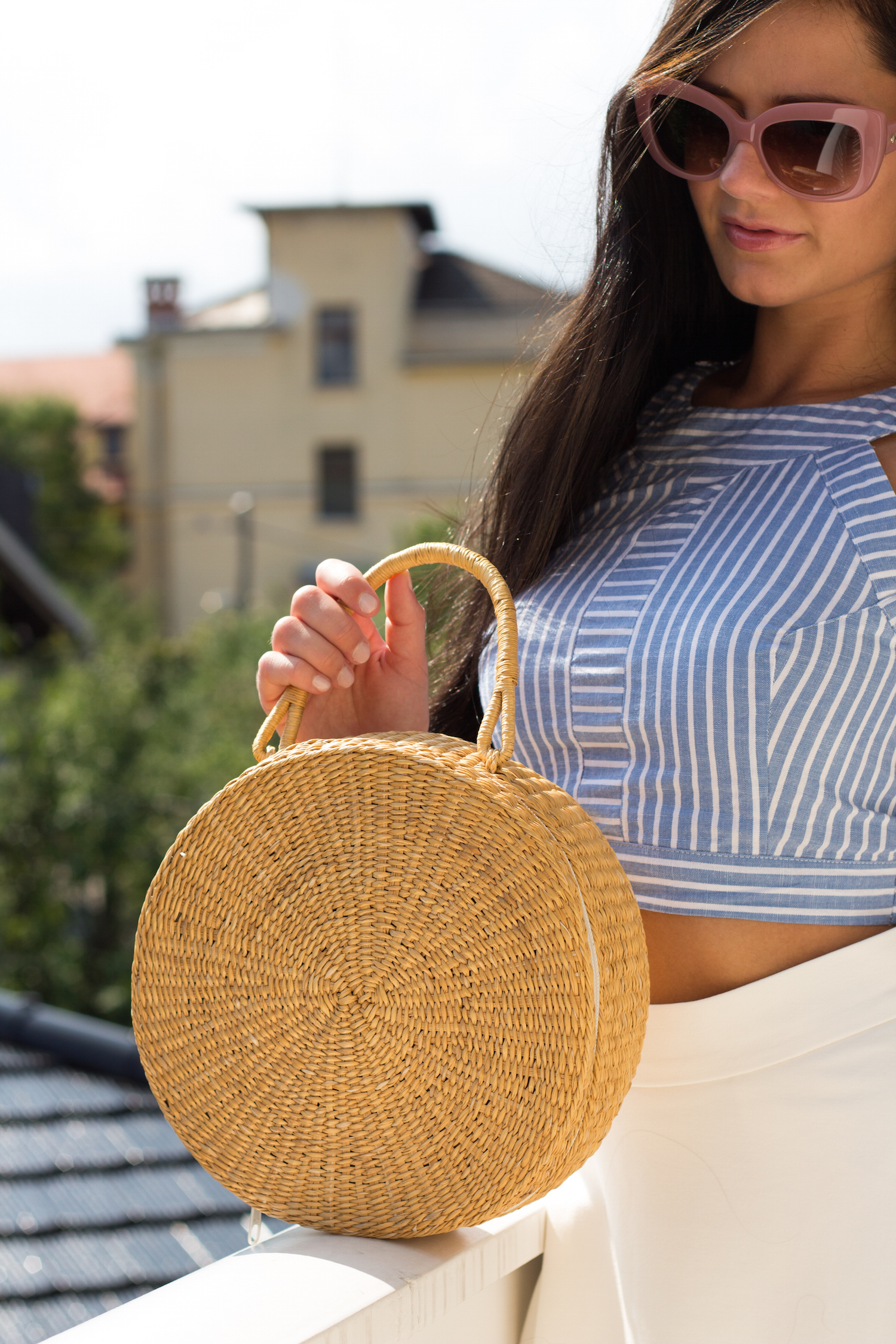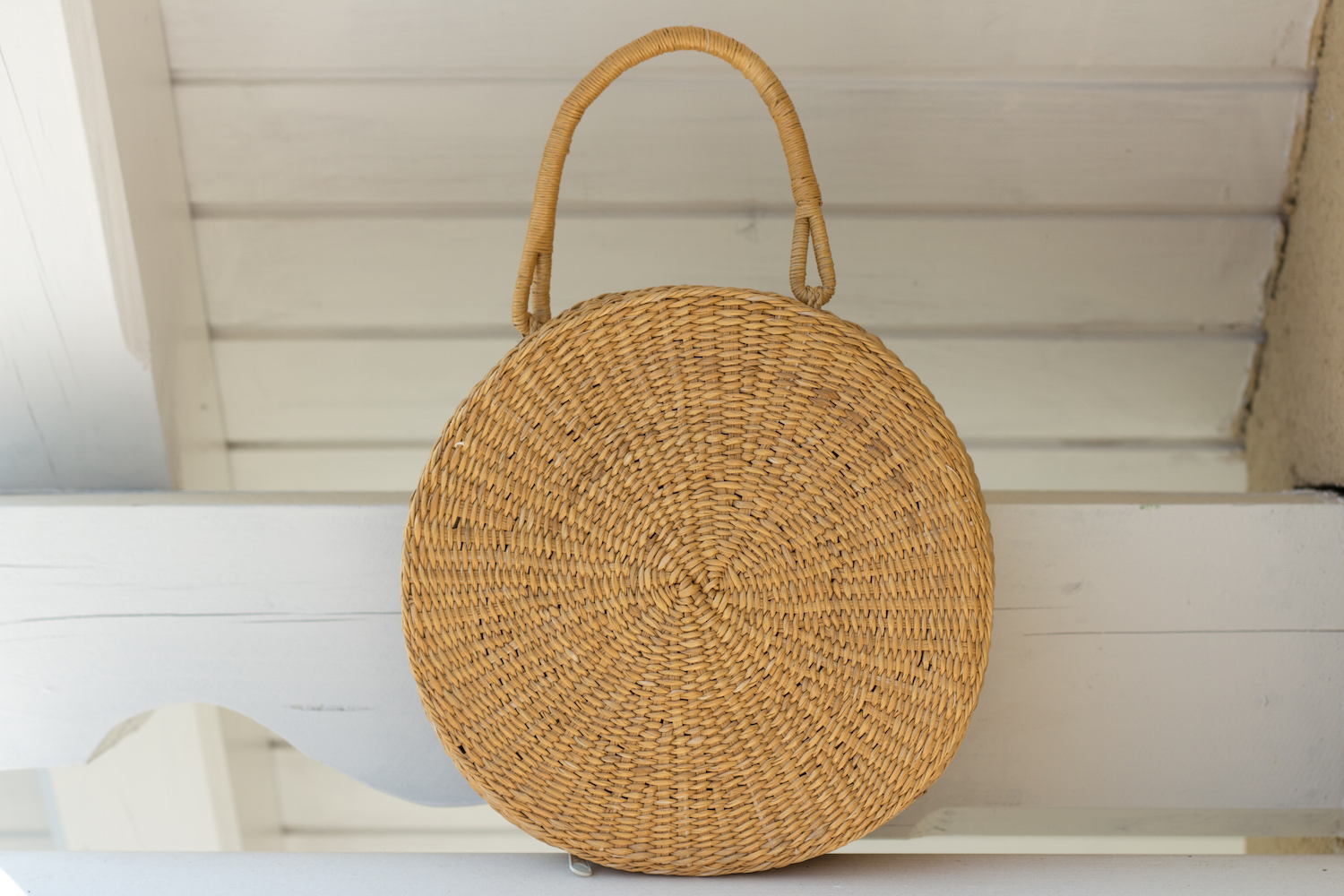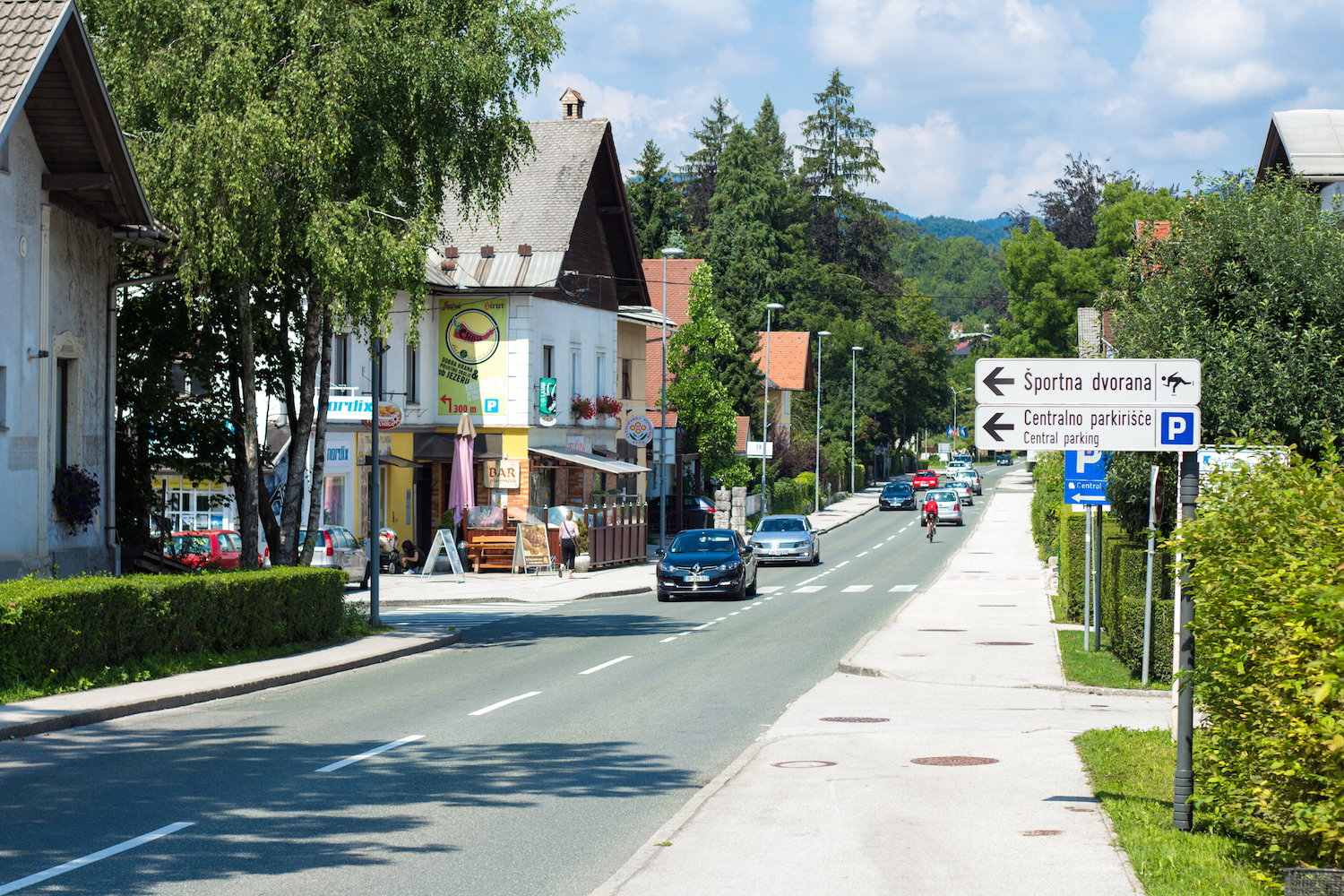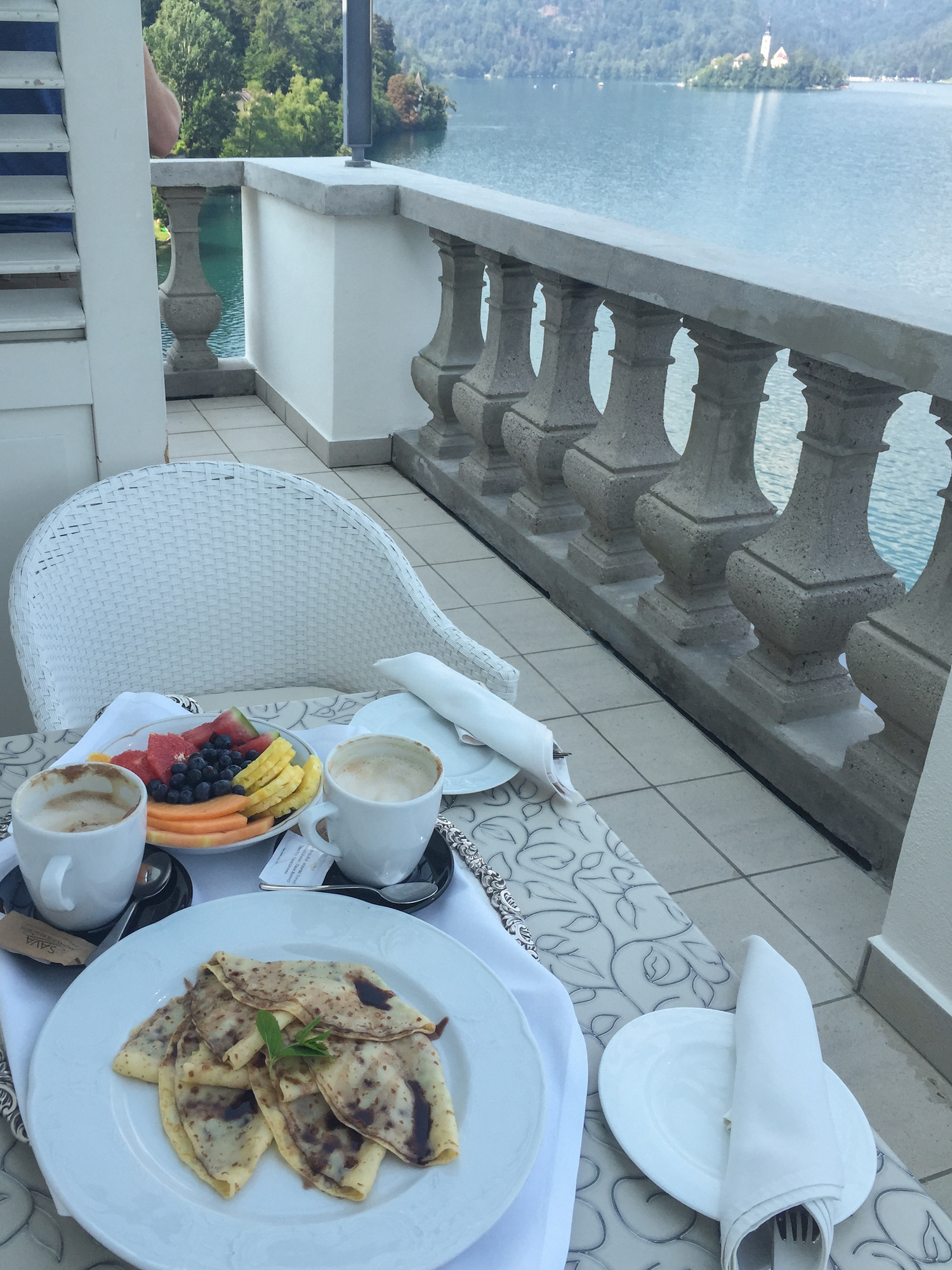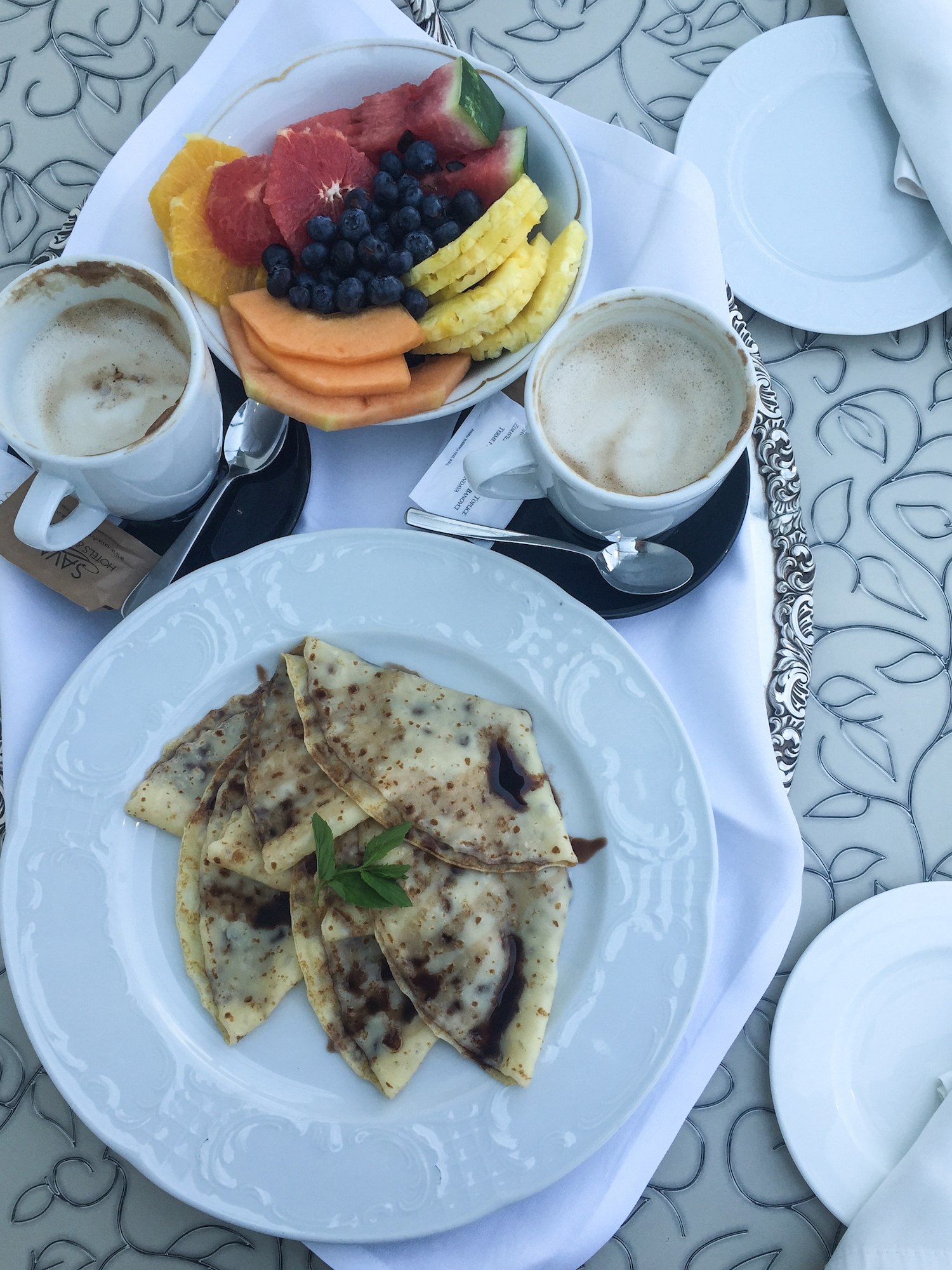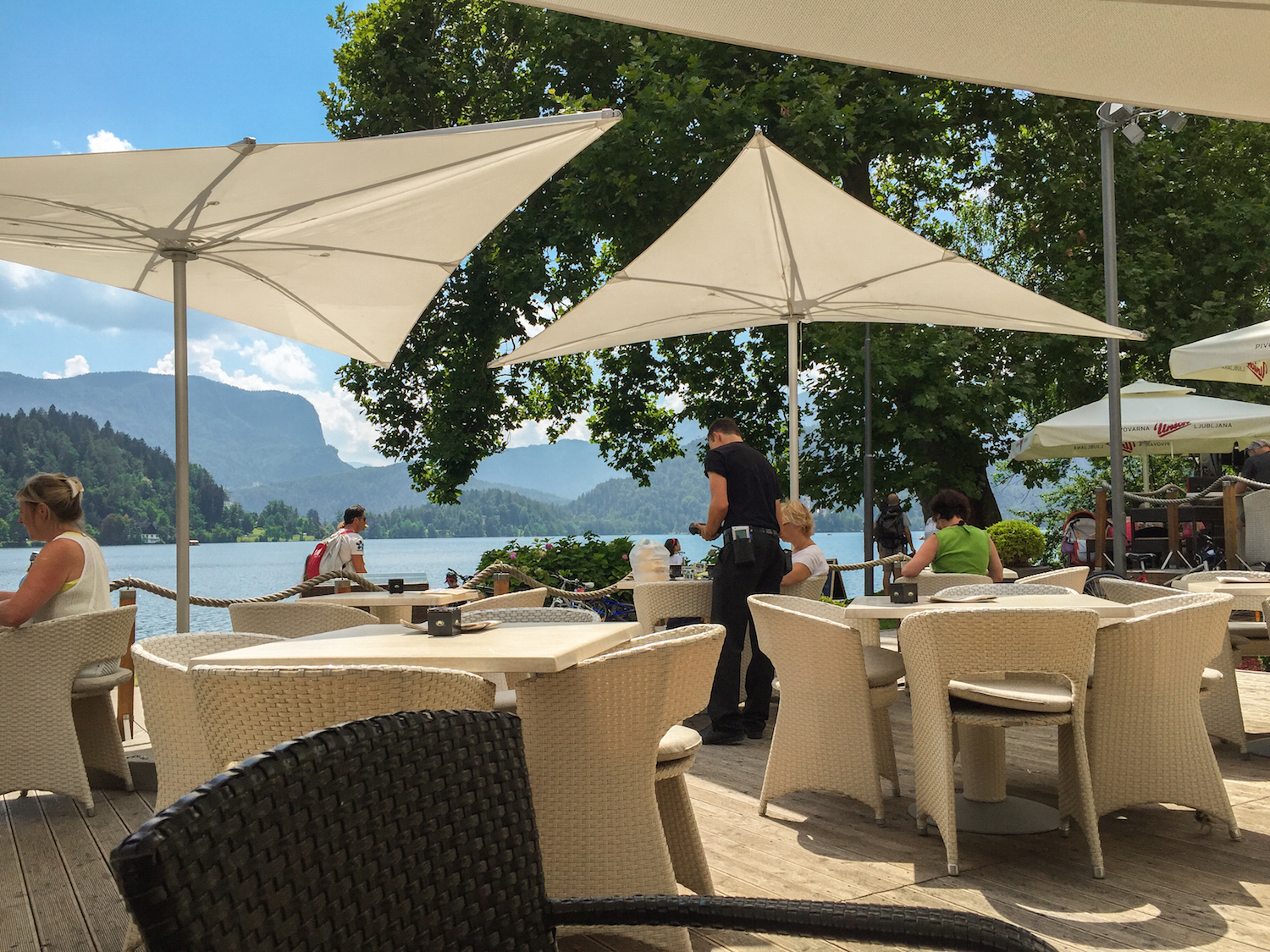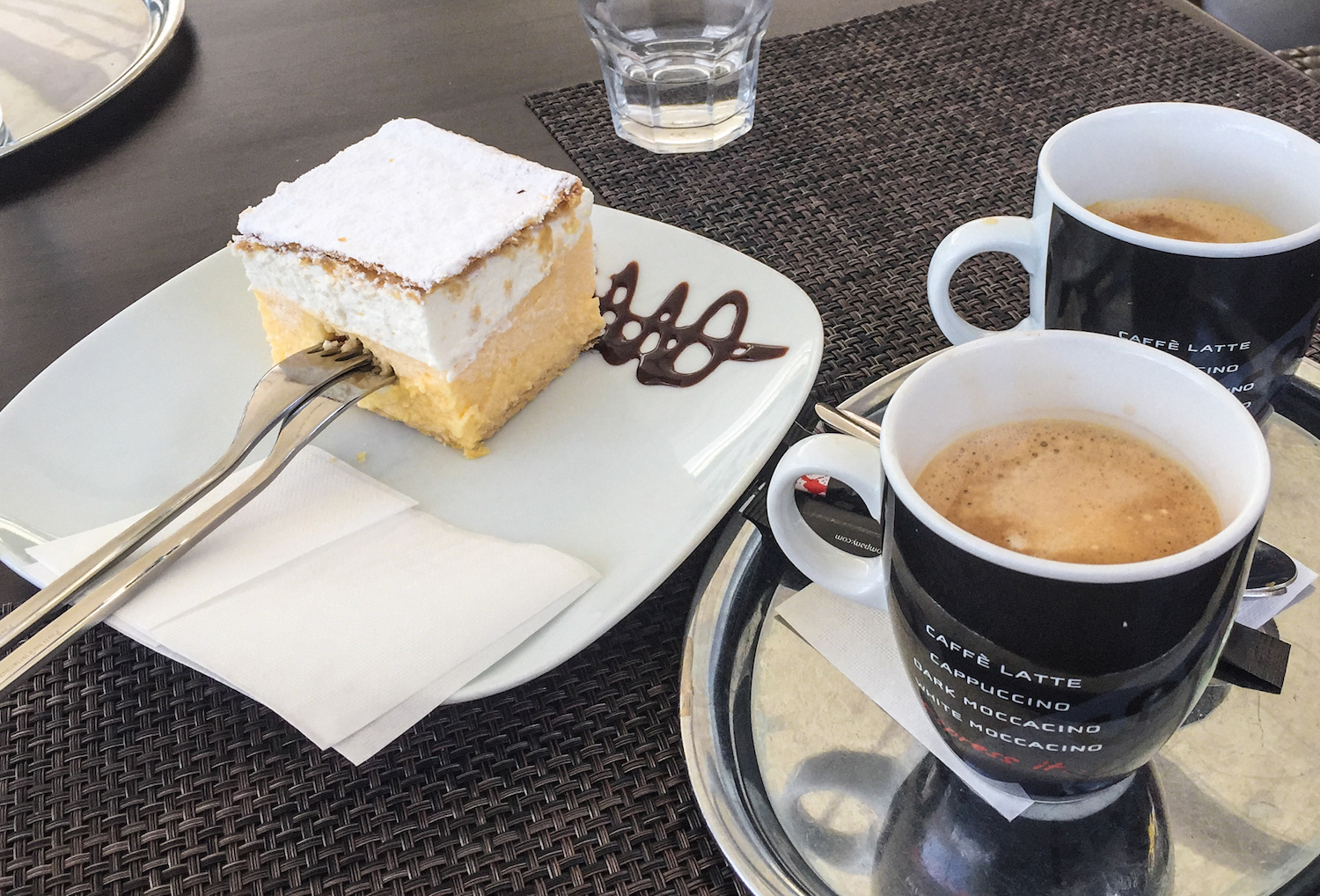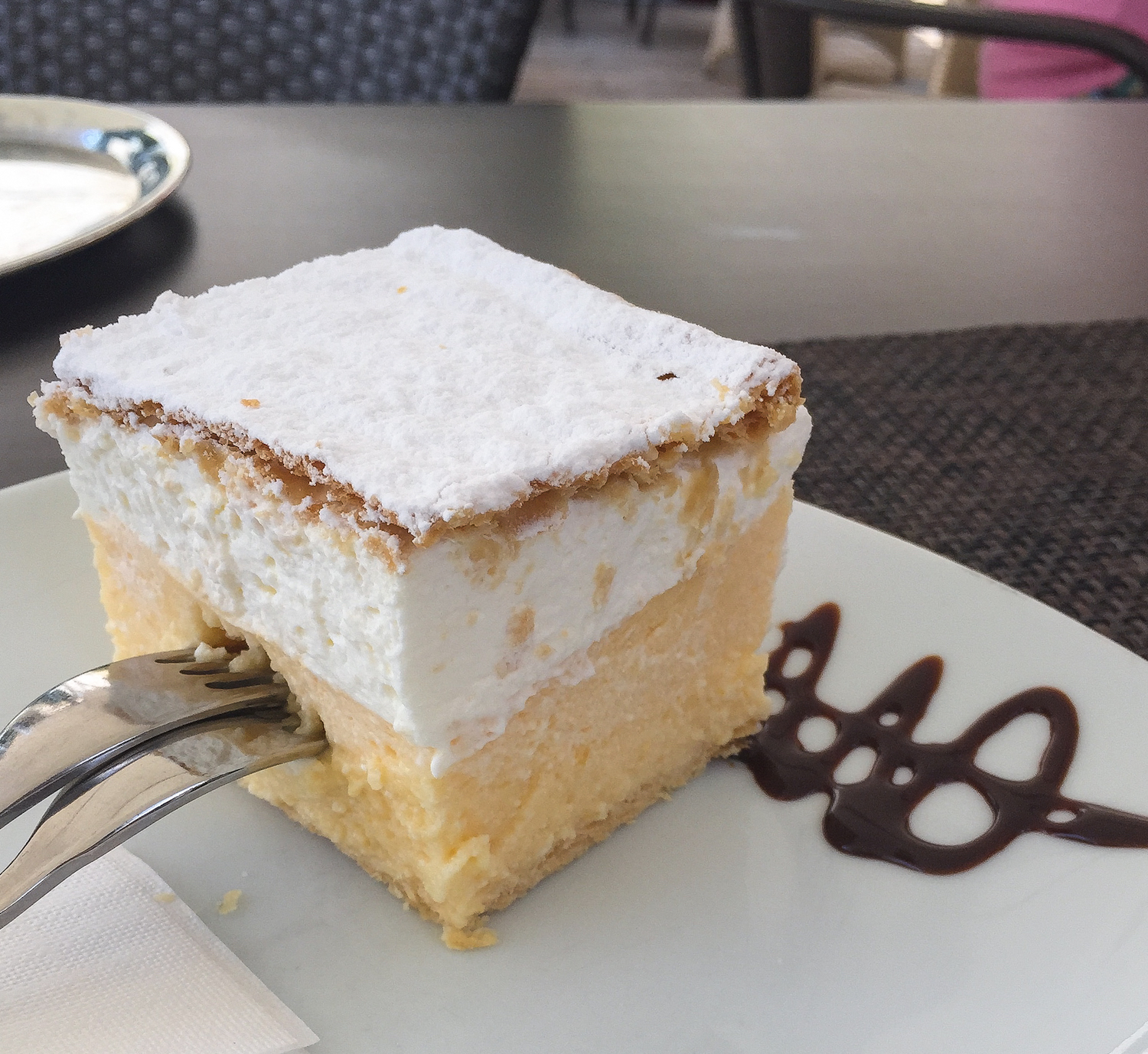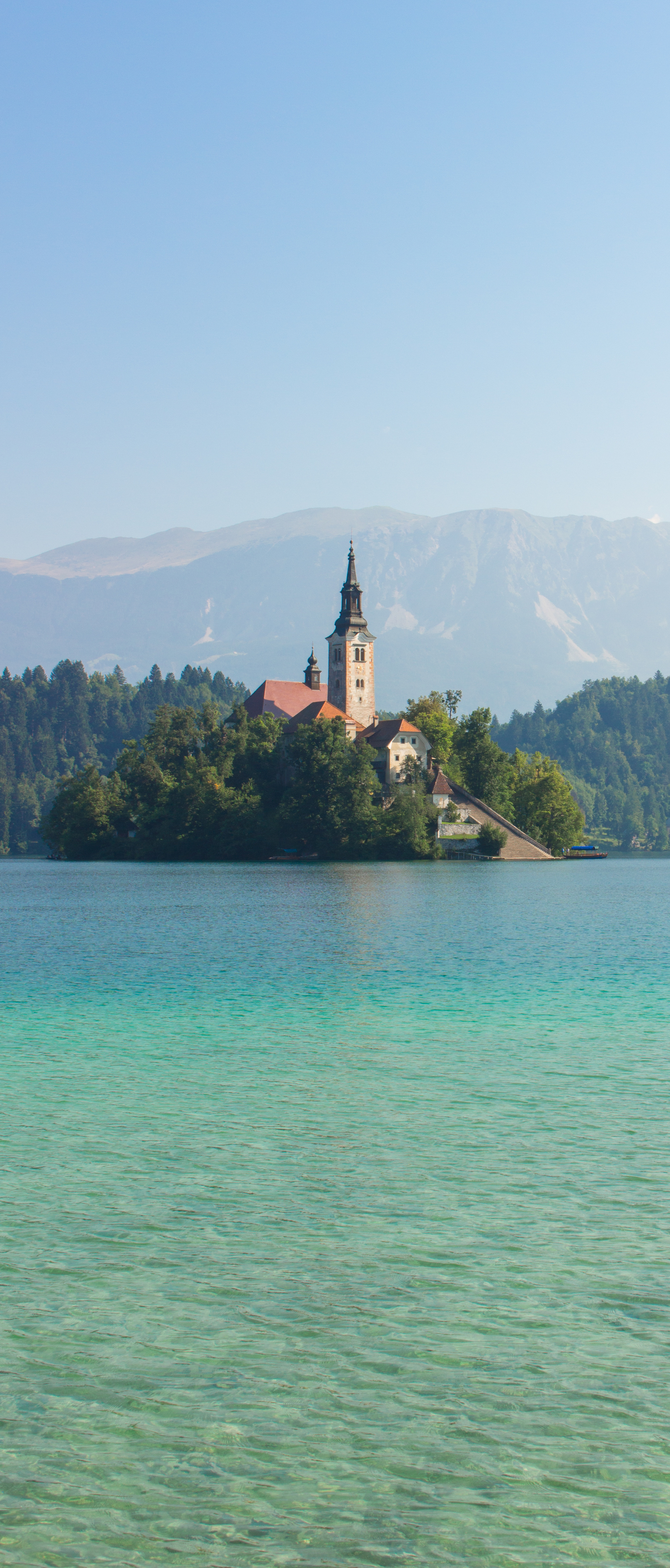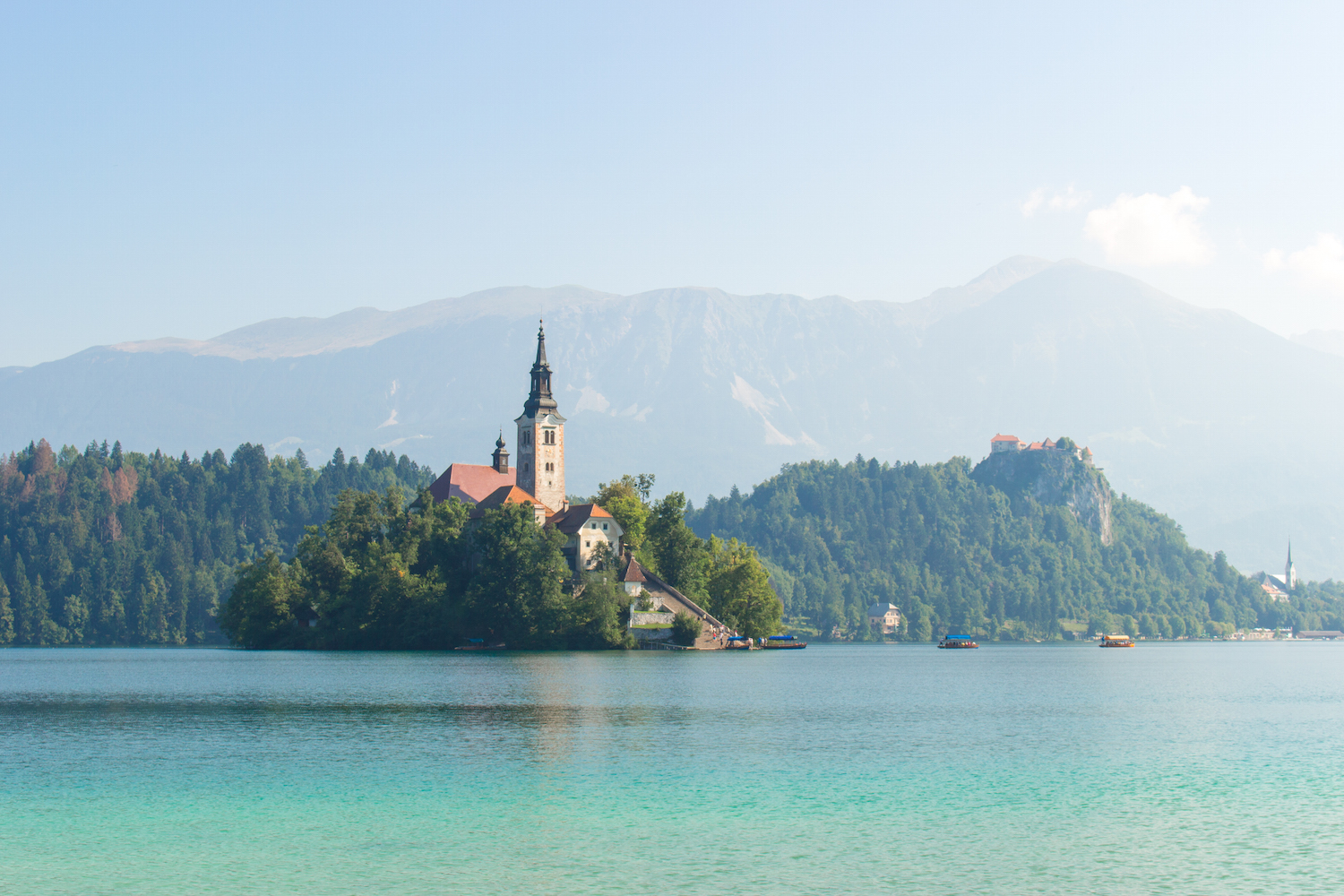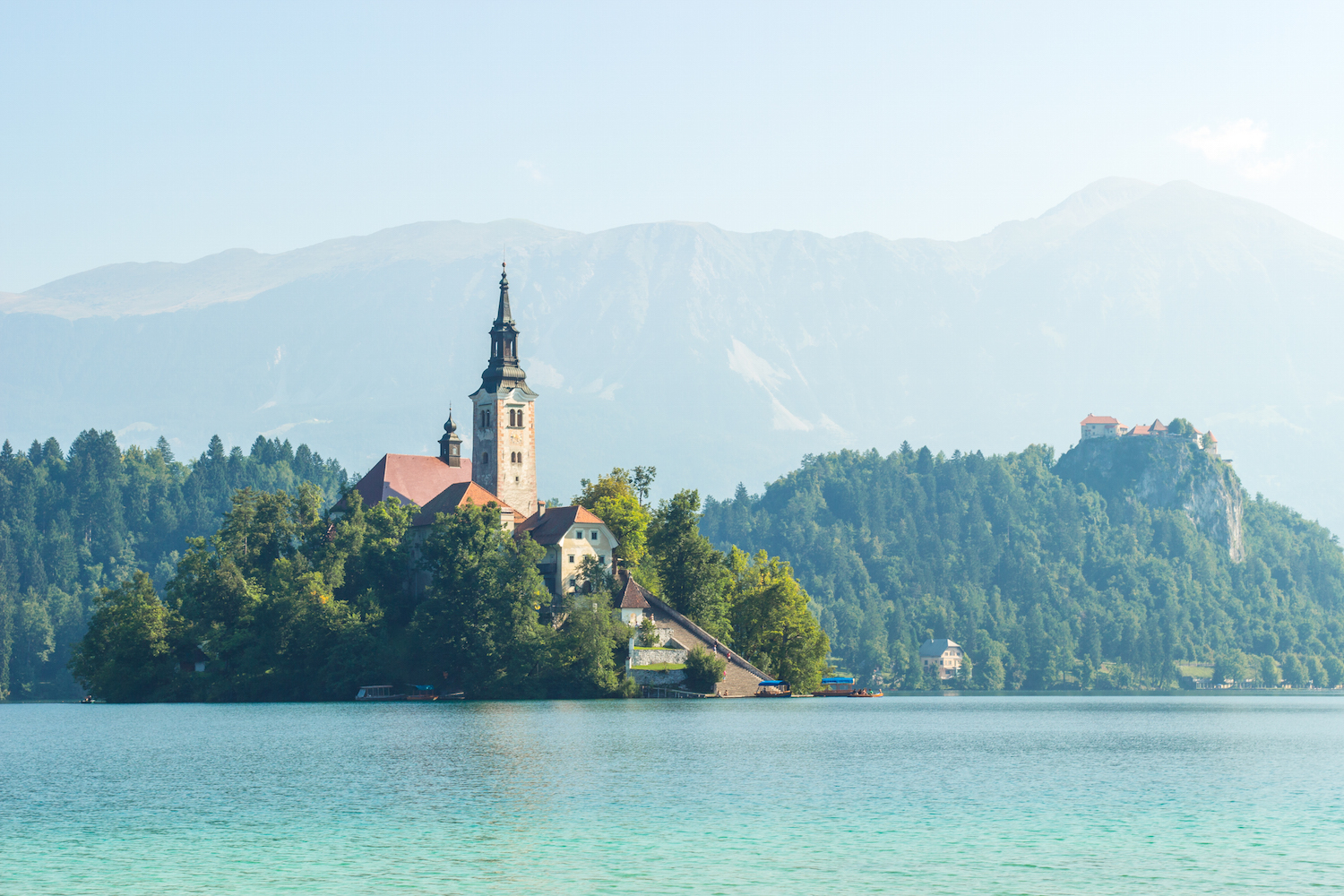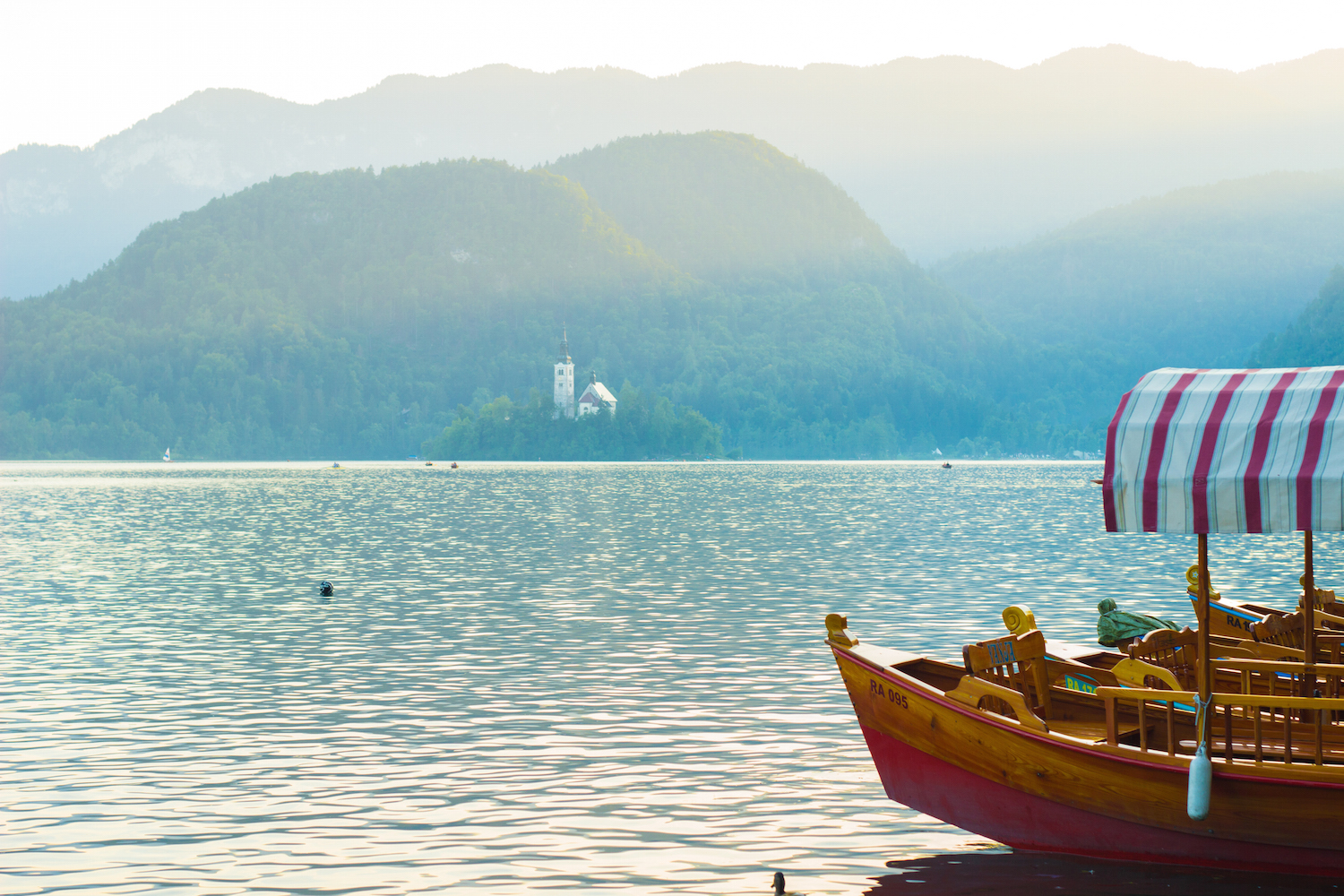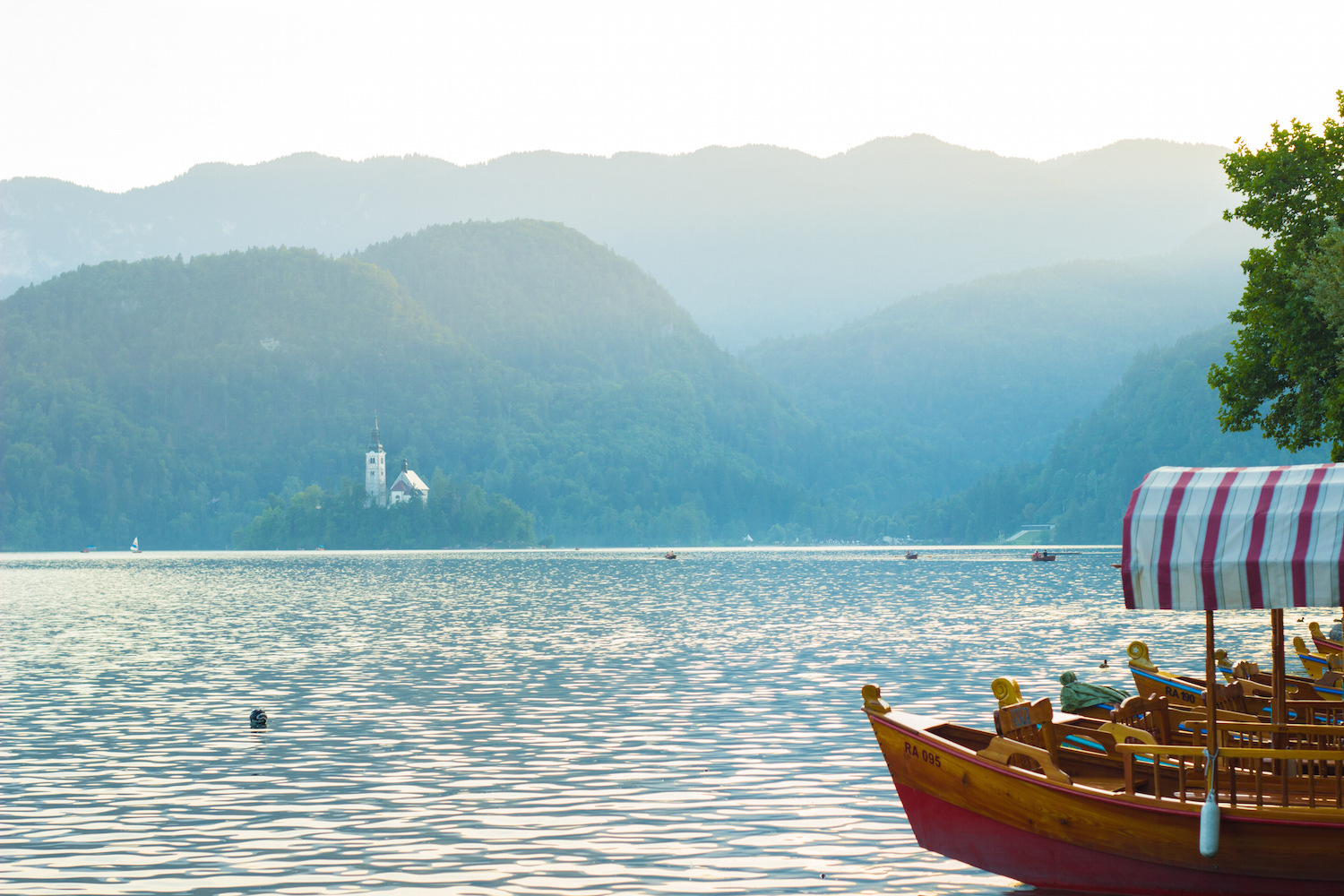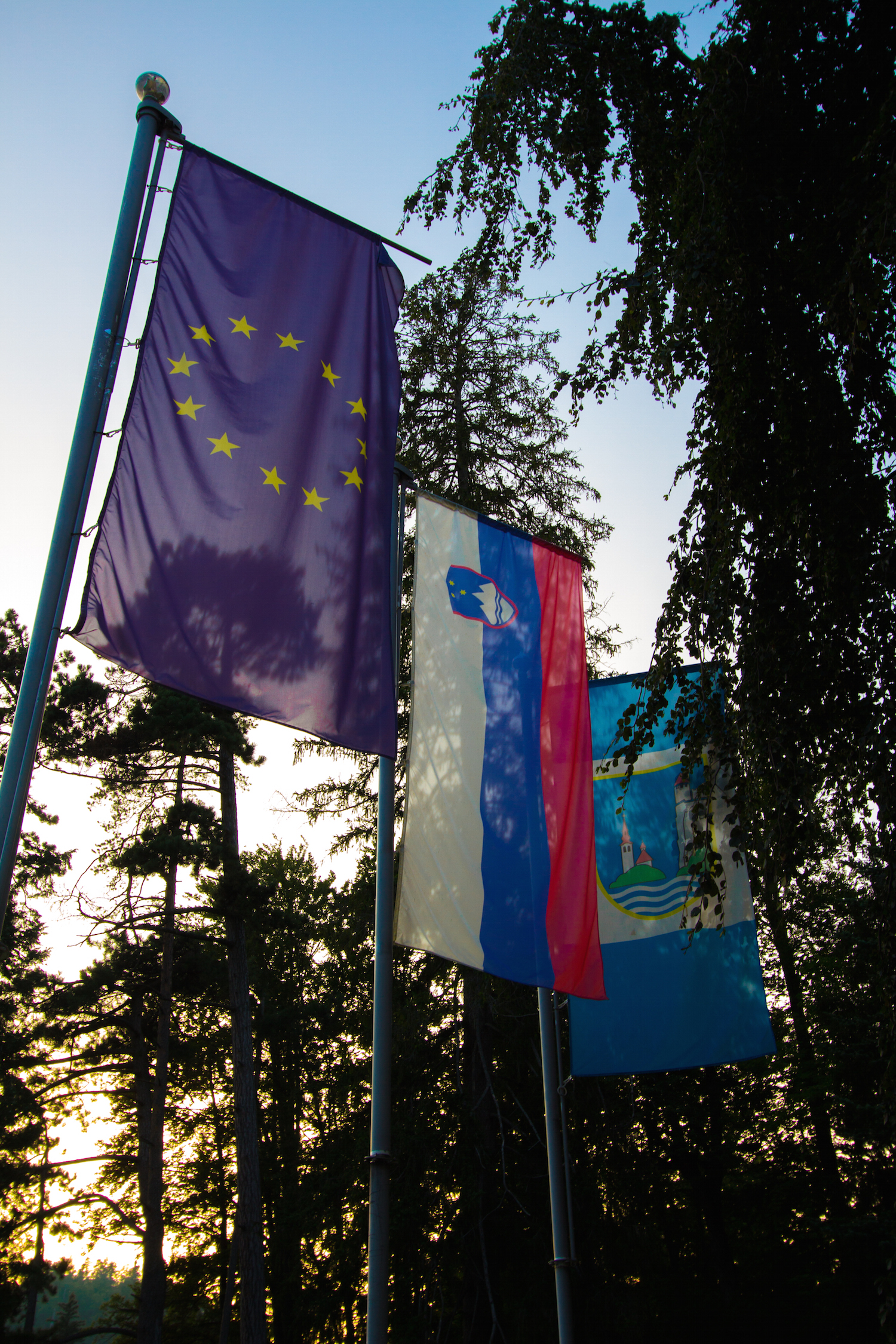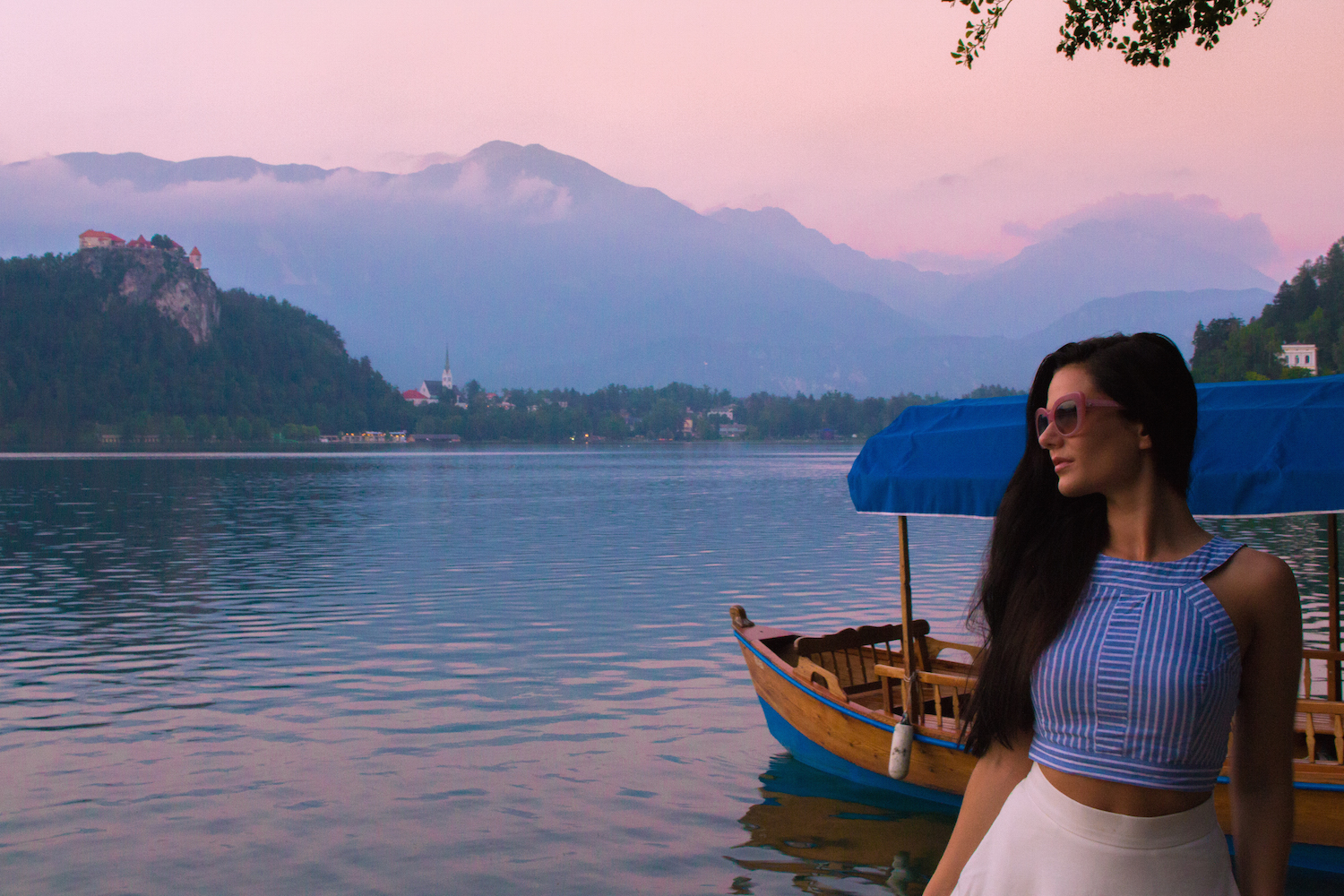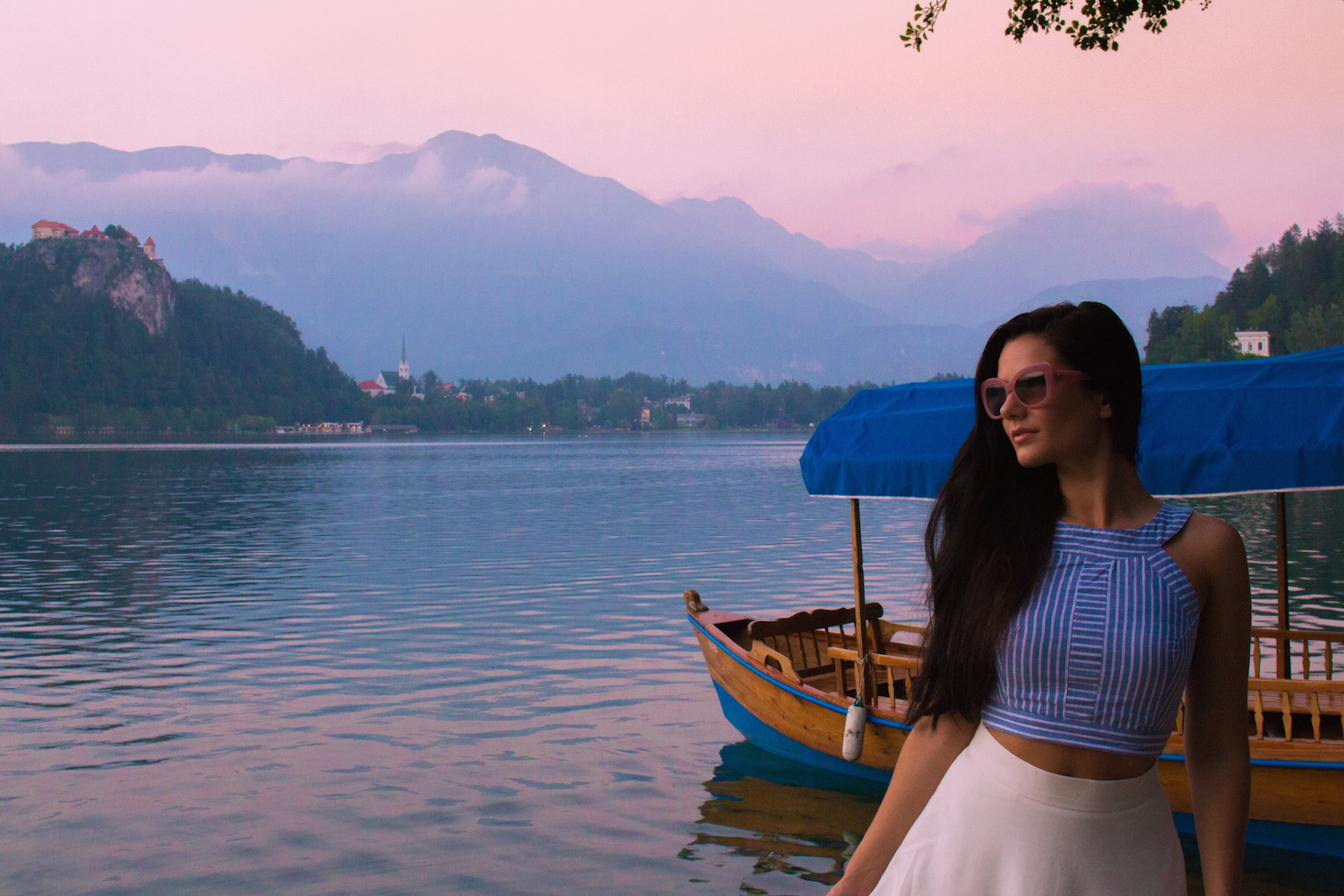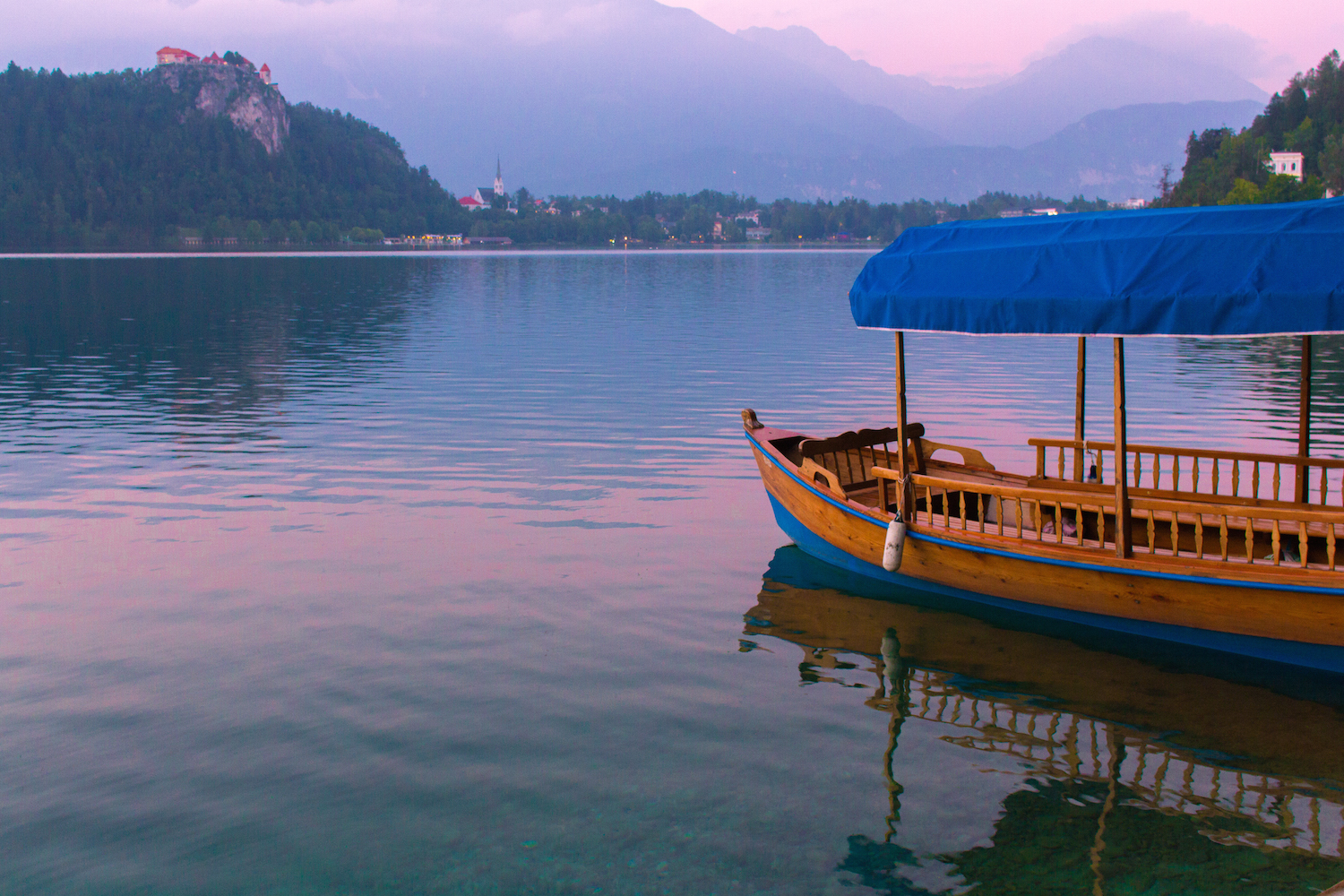 Although Slovenia is a country full of natural beauty, many would consider Lake Bled its crown jewel. We were lucky enough to spend five and a half days in Bled before heading to Ljubljana. Because of the wedding we didn't have a lot of free time, but we cherished every moment in this magical place. I'm happy to share our experience with those who may want to visit in the future.

LODGING: Bled is full of many family run villas, hostels, and a few large hotels. We stayed at Vila Mia during the first few days in Bled and switched to the Grand Hotel Toplice the day before our wedding. It was fun to have these two contrasting experiences, both good in their own ways! Vila Mia is an adorable 1930's house converted into 2 different apartments and one double bedroom. Our families rented out the entire vila so I was able to see all three choices and each was equally adorable. All of the rooms at Vila Mia had balconies, some more than one. The two apartments were equipped with full kitchens and plenty of space. The double bedroom, which is where Tyler and I stayed, was small yet cozy–perfect for a couple. Vila Mia also has some nice outdoor space and is only a five minute walk from the lake. We booked the vila directly through the owners at an extremely reasonable rate, I highly recommend! Moving on to the Grand Hotel Toplice… I just love the old world charm of this place! It's impossible to not feel like you've stepped back in time when you enter this hotel. Grand Hotel Toplice was built in the early 1900's and has had its share of famed guests over the years; photos of these guests line the hallways. During WWII it even served as a headquarter for the German Army and housed many diplomatic meetings. The hotel lounge boasts an amazing panoramic view of the lake, and this view only got better when we checked into our suite on the top floor. Because we were hosting our wedding reception at the hotel, they kindly gave us one of the best balconies they had to offer. I couldn't get over the amazing view! Our suite had two sets of glass doors that opened up to the balcony; at night we had the most amazing view of the castle lit up from our bedroom. The hotel also has a thermal pool, wellness center, multiple restaurants and the perfect size room for just about any celebration. I would love to stay here again for a few days when we revisit Bled because we hardly got to relax and enjoy all of the amenities the hotel has to offer. Be sure to book a lake view room if you decide to stay here!!

TRANSPORTATION: Slovenia has a decent railway and bus system, but we were all about optimizing our time on this trip so we used a shuttle service to get around. Our driver was so friendly and told us all about Slovenia so I'm glad we went this route. Be sure to check out Four Seasons Travel if you will be in Slovenia or a nearby country. Their services include everything from airport transfers to week long tours down the adriatic coast.

FOOD: When researching Slovenia I kept reading about how amazing the food was, but I was hesitant because I am SUCH a picky eater! I can happily confirm that everything I ate (and drank) in Slovenia was delicious. I tried a lot of Slovenian red wines and they were honestly some of the best reds I've ever had. We ate a lot of good pizza and basil pesto gnocchi, but my favorite Slovenian food of all was their salads!! It sounds so weird to rave about salad, but I can't get over how fresh every salad in Slovenia tasted. I've been craving them ever since I left and I'm not even a huge salad lover. The famous Bled Creme Cake did not disappoint either 😉

HIGHLIGHTS: It's almost impossible for me to pick a highlight from this trip because every bit of it was so memorable and special to me. Of course our wedding is my number one highlight, but aside from that, having so many loved ones with us was a feeling I will never forget. During the short time we had in Bled, before guests arrived, we simply walked around the lake and tried to take in all of the scenery. A truly magical moment was when we stumbled upon a dock, at the bottom of the steps to Vila Bled, and watched the sun set with the church bells on Bled Island ringing in the background. Overall, being immersed in the Slovene culture itself was a great experience due to their friendly and laid back attitudes.

…….On a personal note, I adored the swans of Lake Bled 🙂

REGRETS: Time is almost always a regret because more time would never hurt, but it was especially true on this trip. We had so many legal duties and wedding meetings that our days leading up to the wedding flew by. Because of this, we didn't manage to do half the things we had hoped, but of course this will give us a lot to do when we go back!! We had really hoped to hike the hills around the lake, climb up to the castle, and visit the island on our own time, but none of this ended up happening. I'm also adding a visit to Vila Bled to my list for next time.

DAY TRIP: During our time in Bled we did manage to sneak in one day trip. We had to visit the embassy in Ljubljana for some documents and from there we headed to Piran. I'll do a separate post about Piran, but it was a great way to see how fast the scenery changes as you drive across Slovenia.

For more pictures of Lake Bled, check out my first post here.
The straw bag pictured above was a vintage find; it only cost $6 and carried me all over Europe!! I've linked some similar ones.


SUNGLASSES: KATE SPADE // TOP: TOBY HEART GINGER // SKIRT: BANANA REPUBLIC // BAG: EBAY