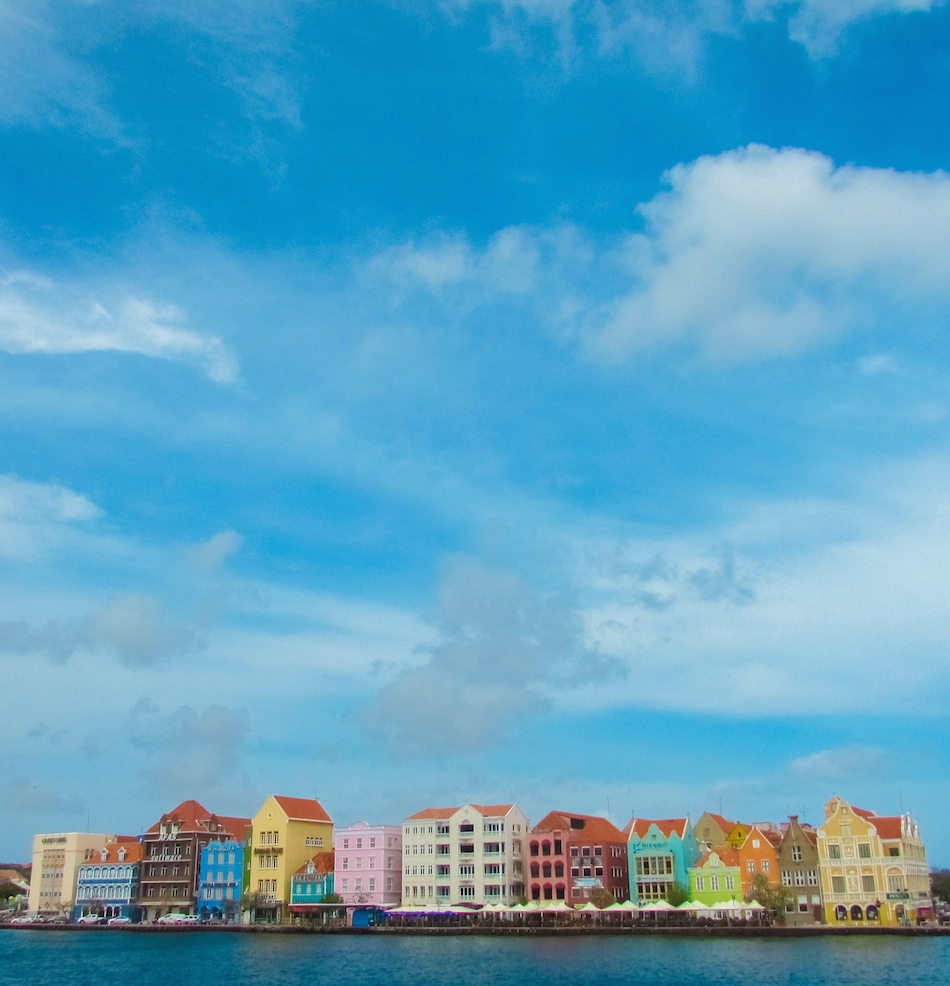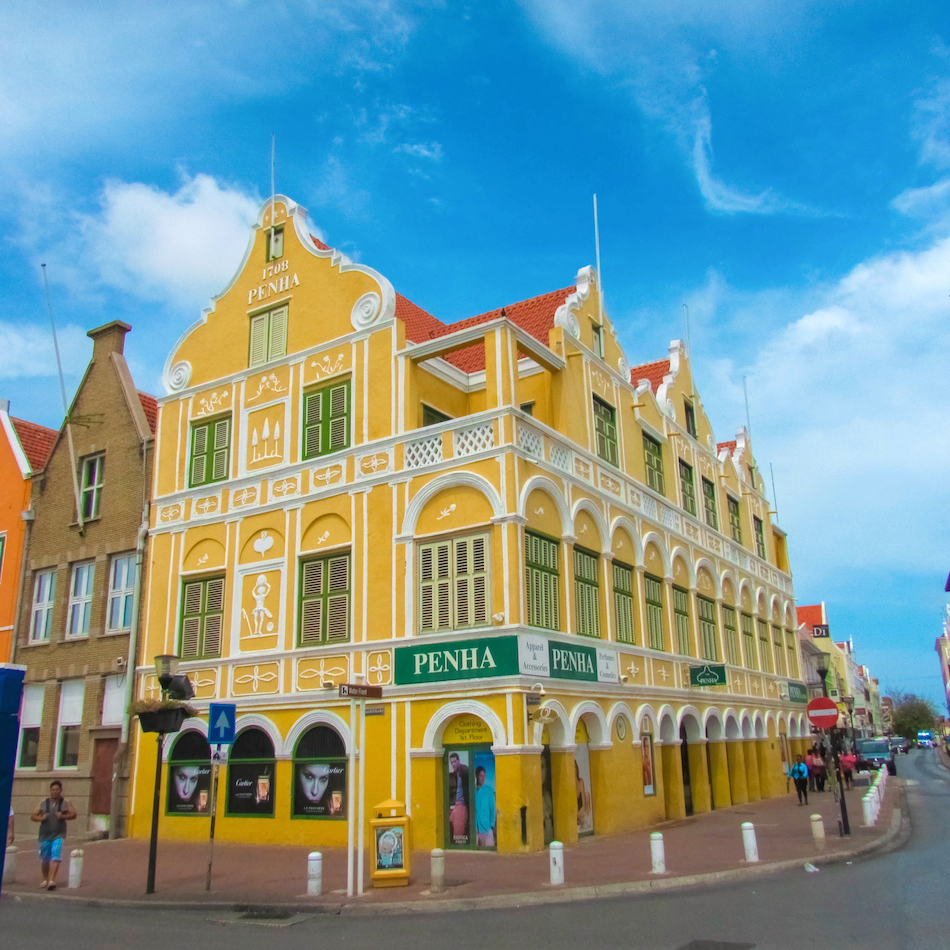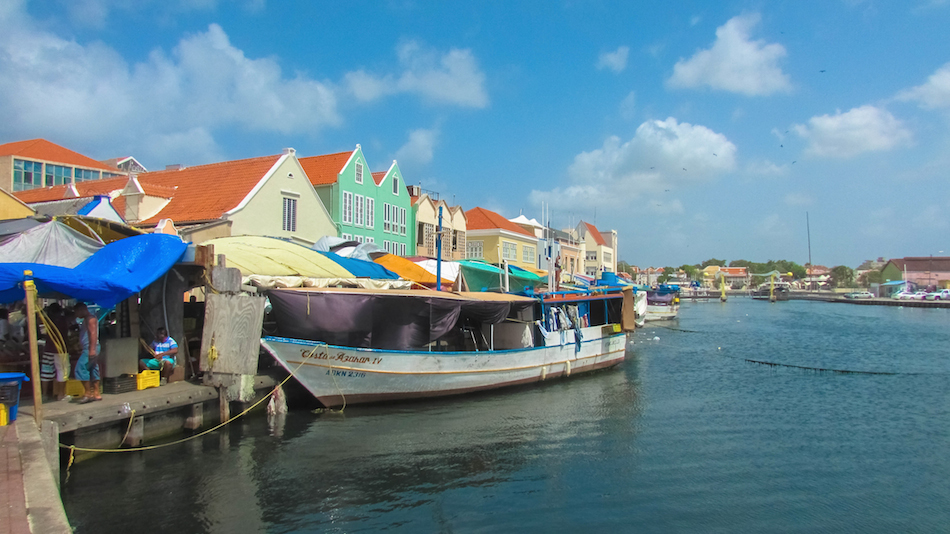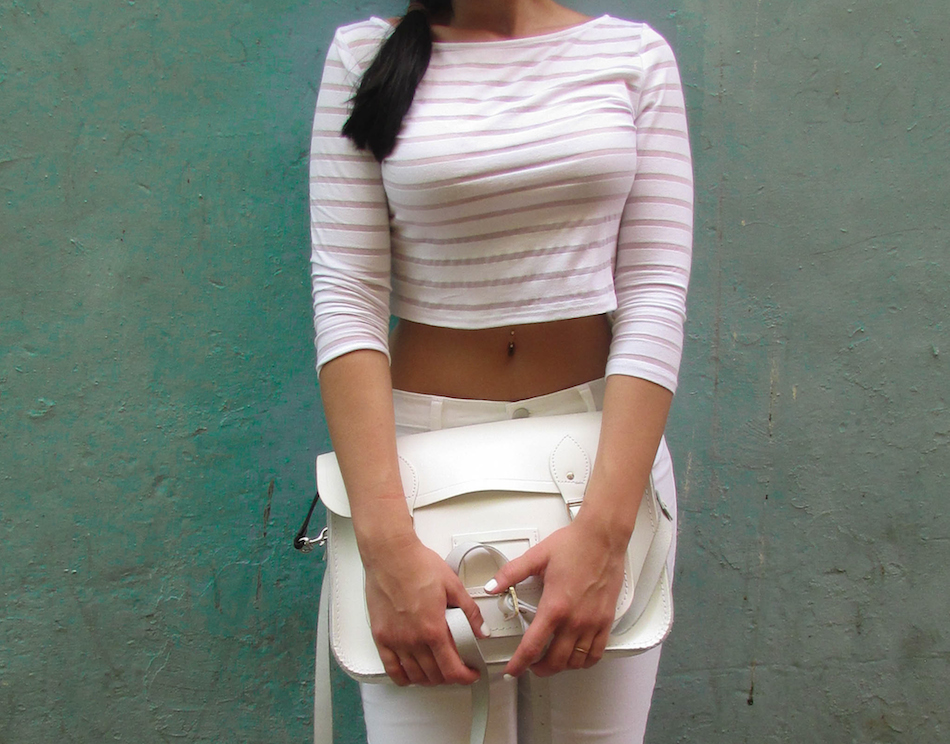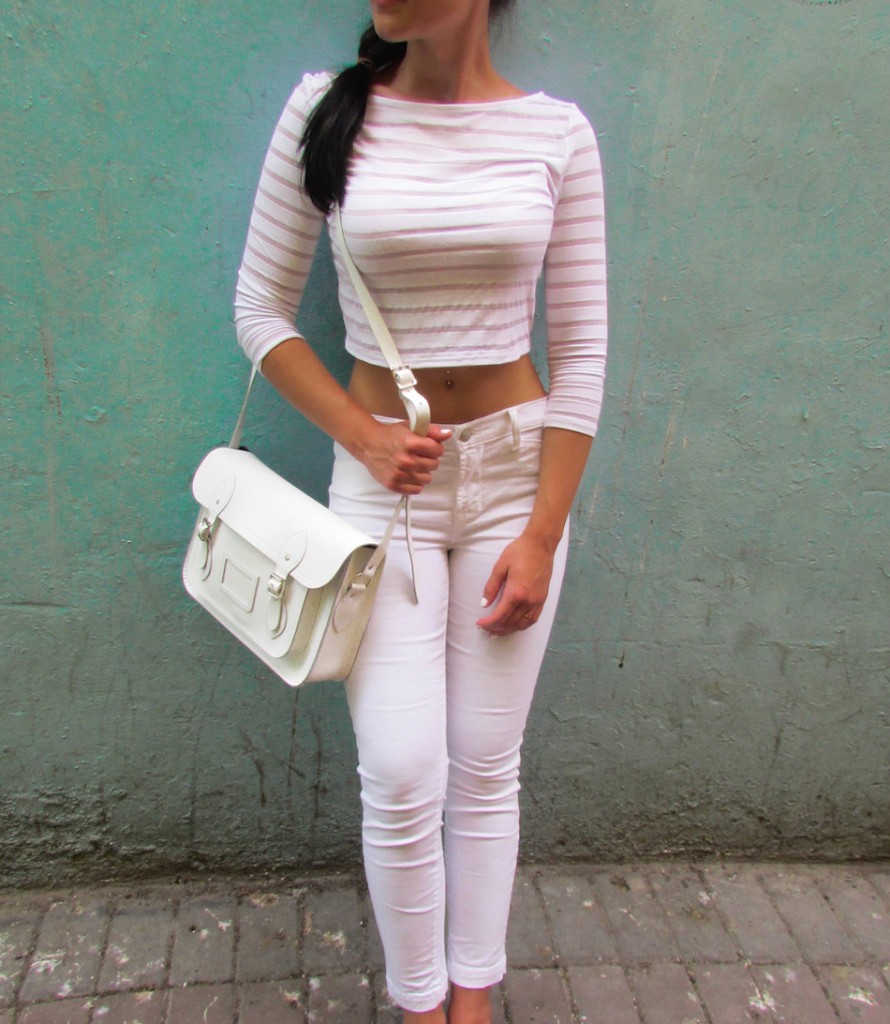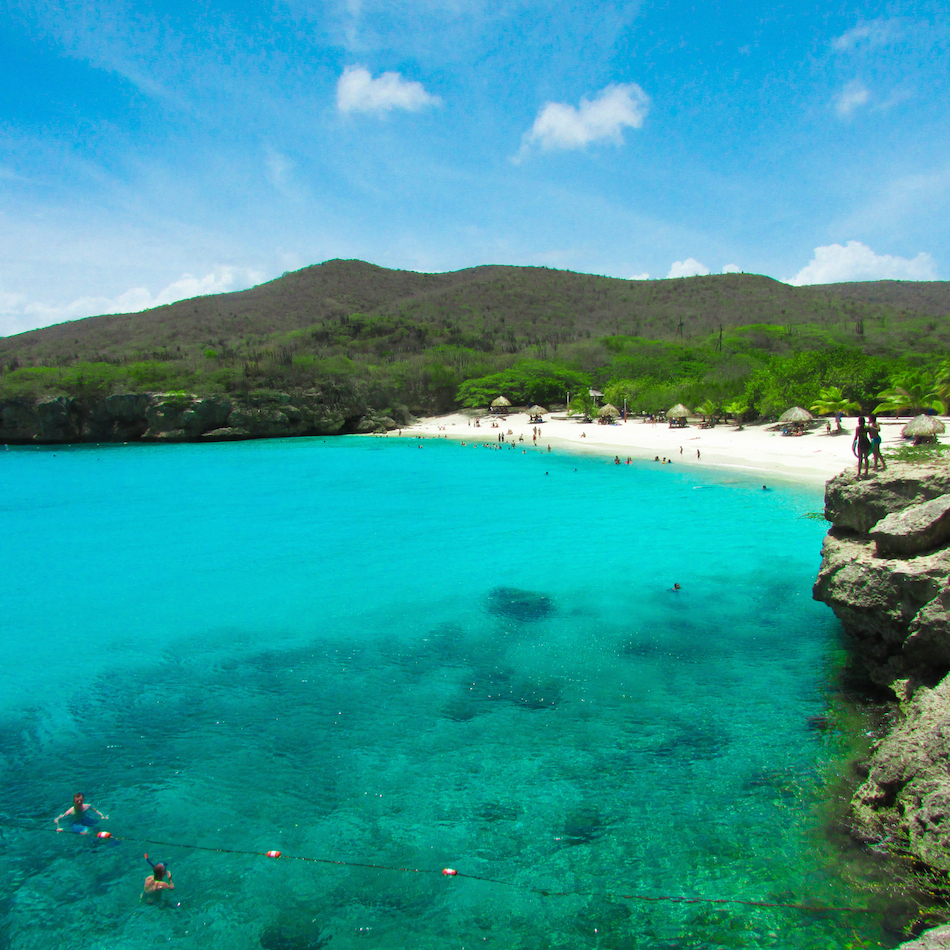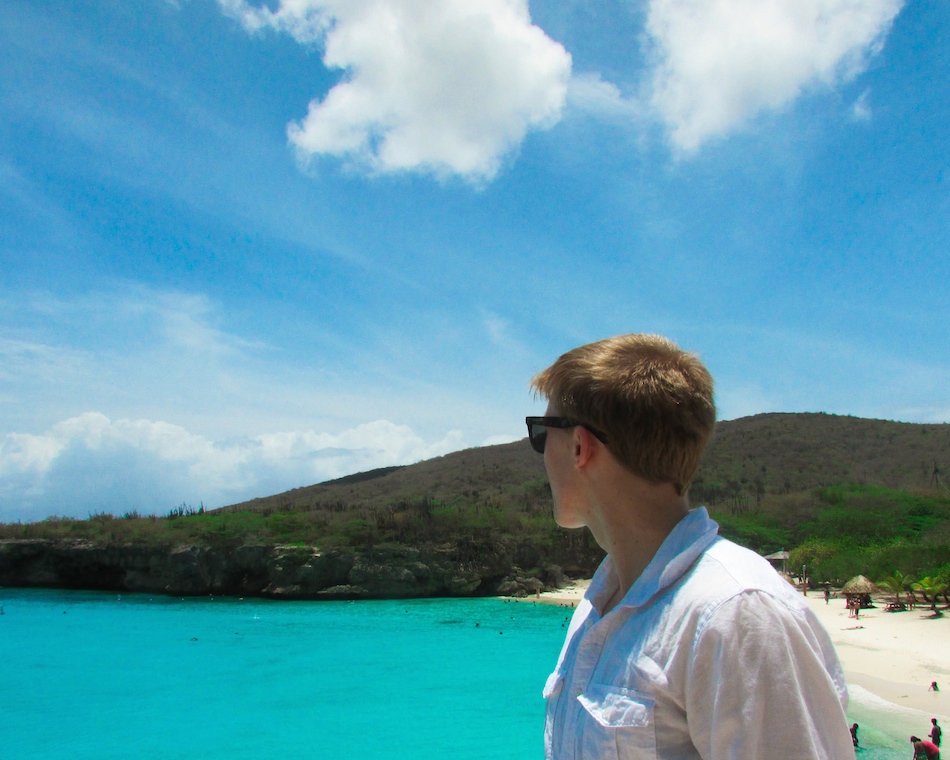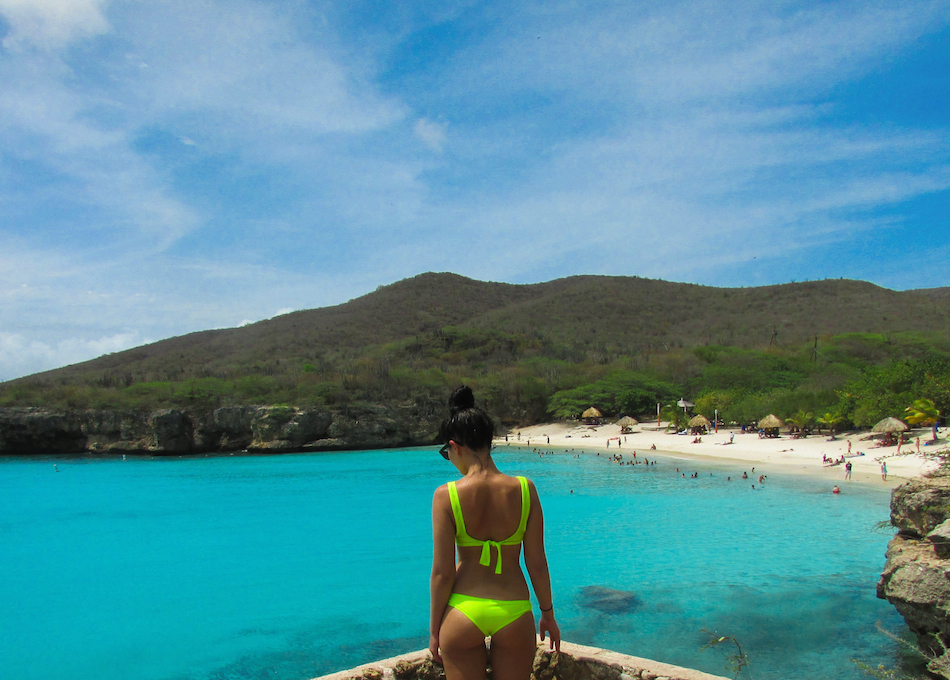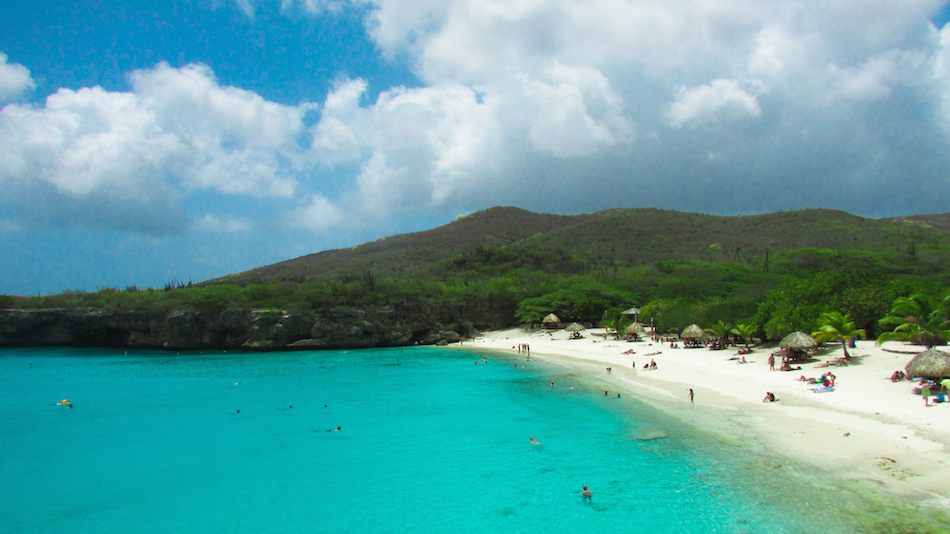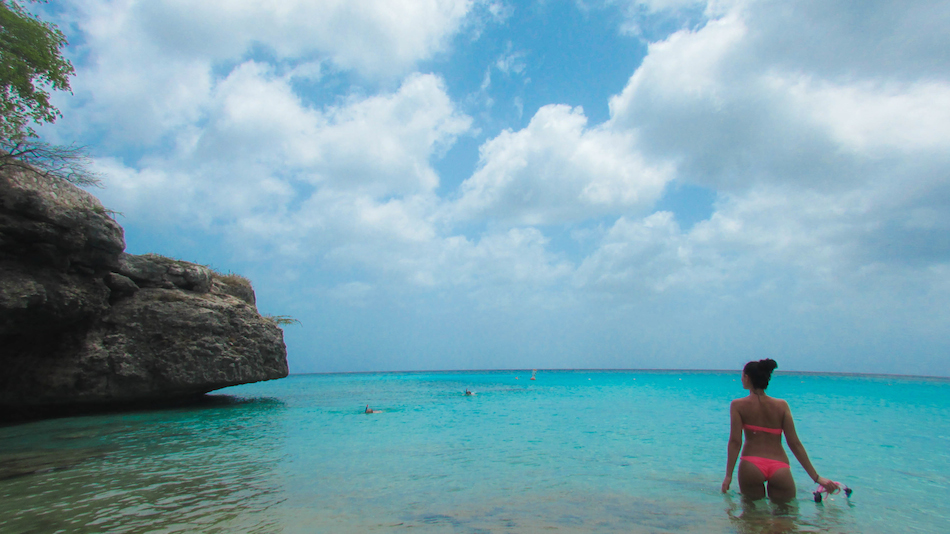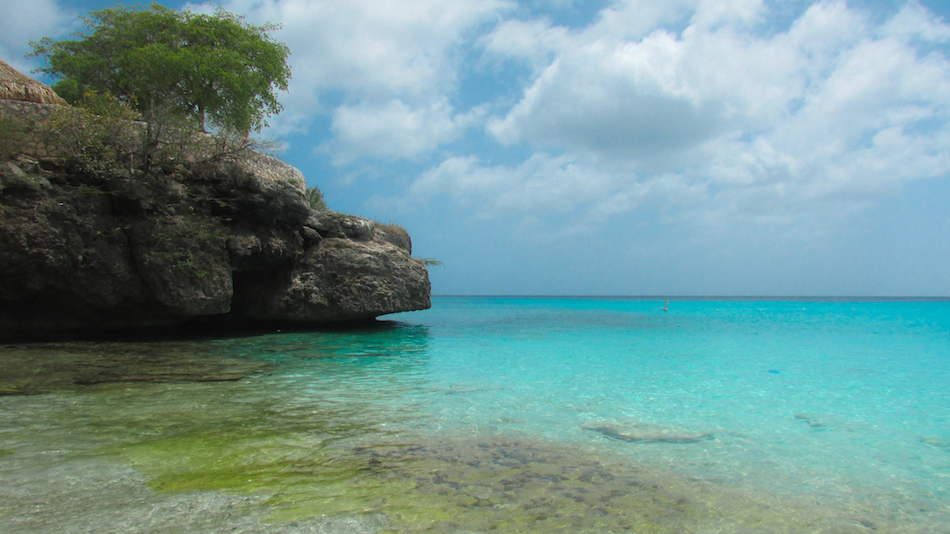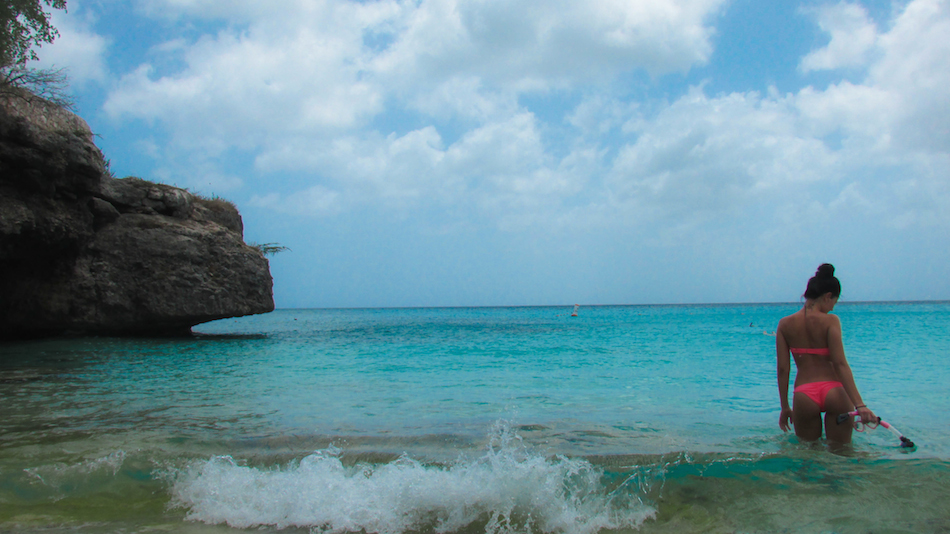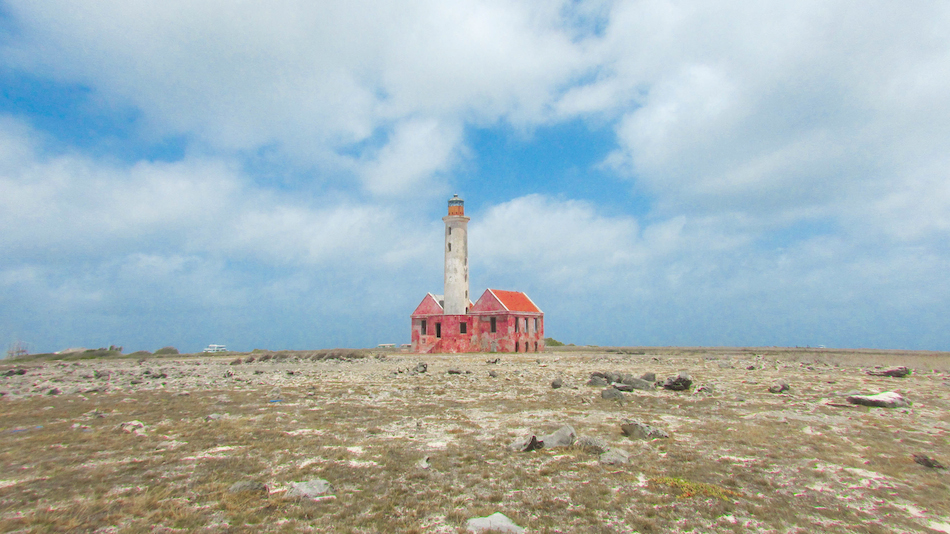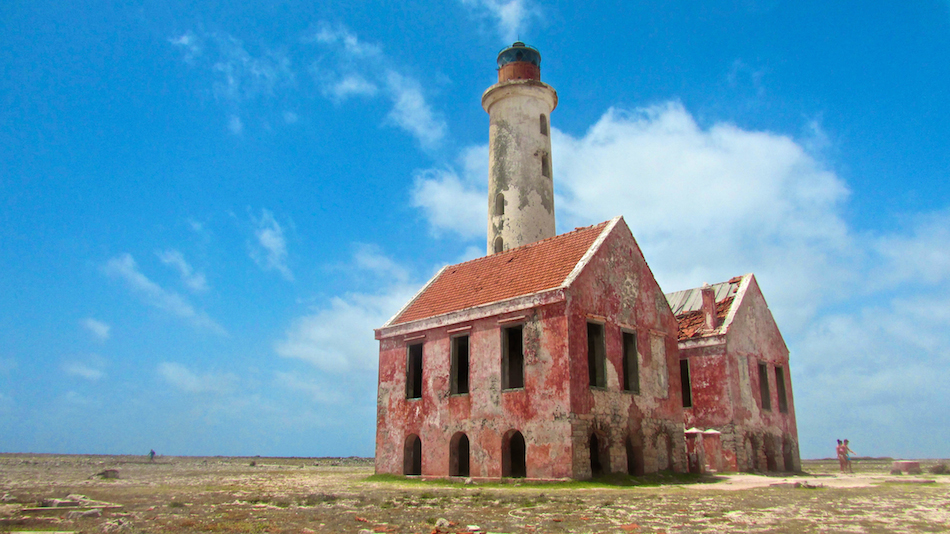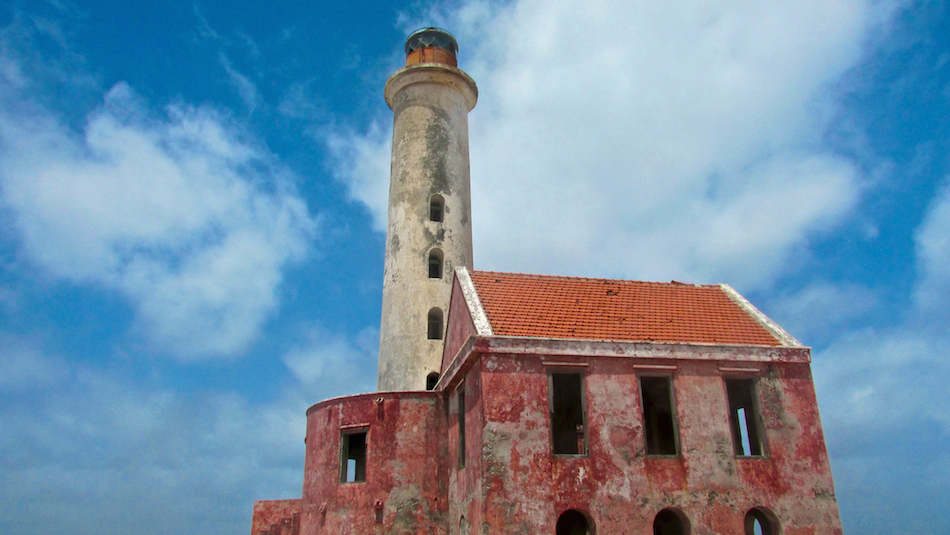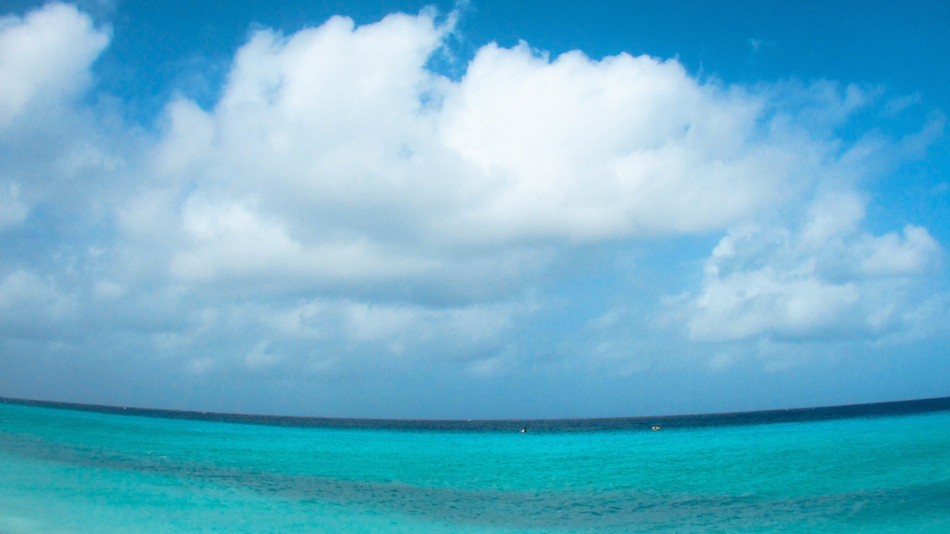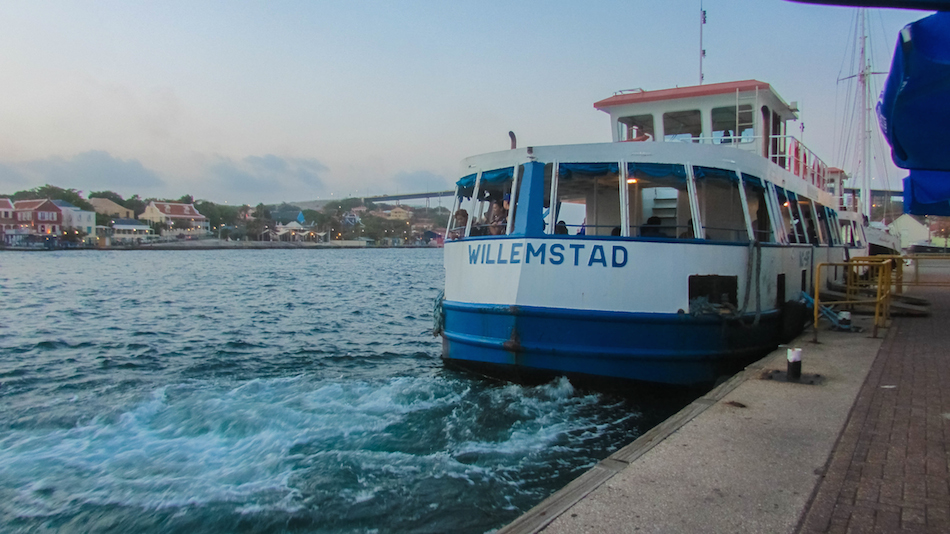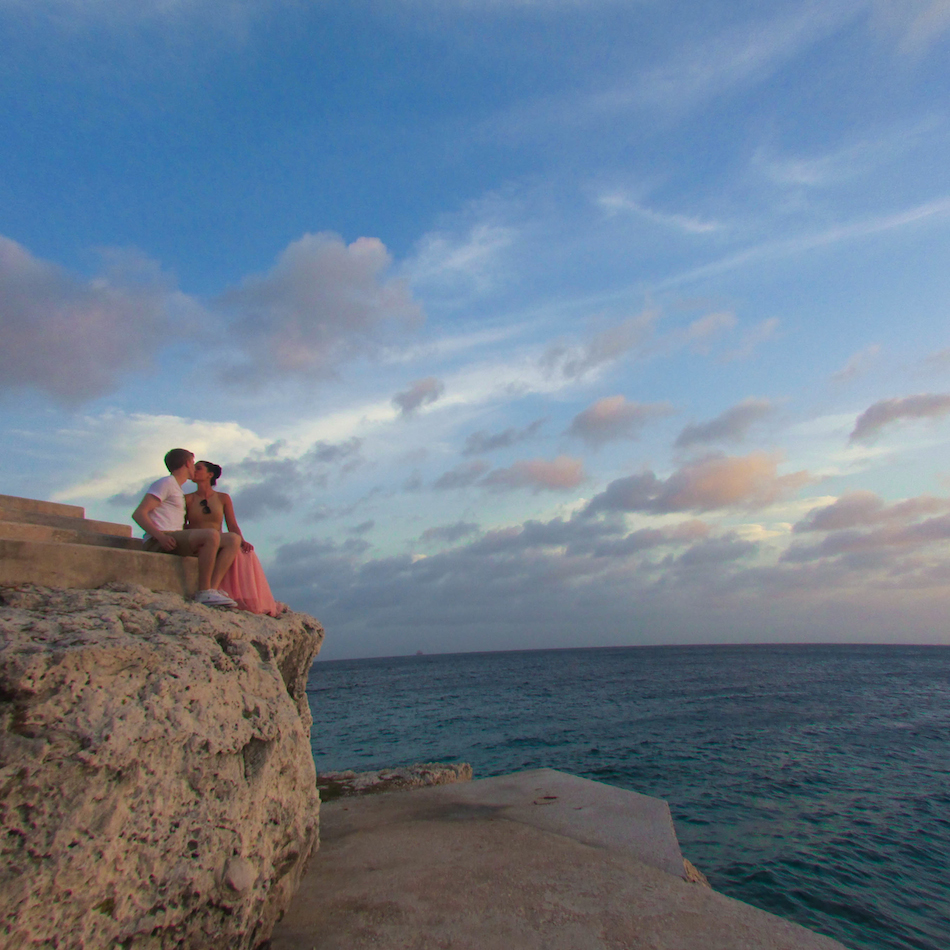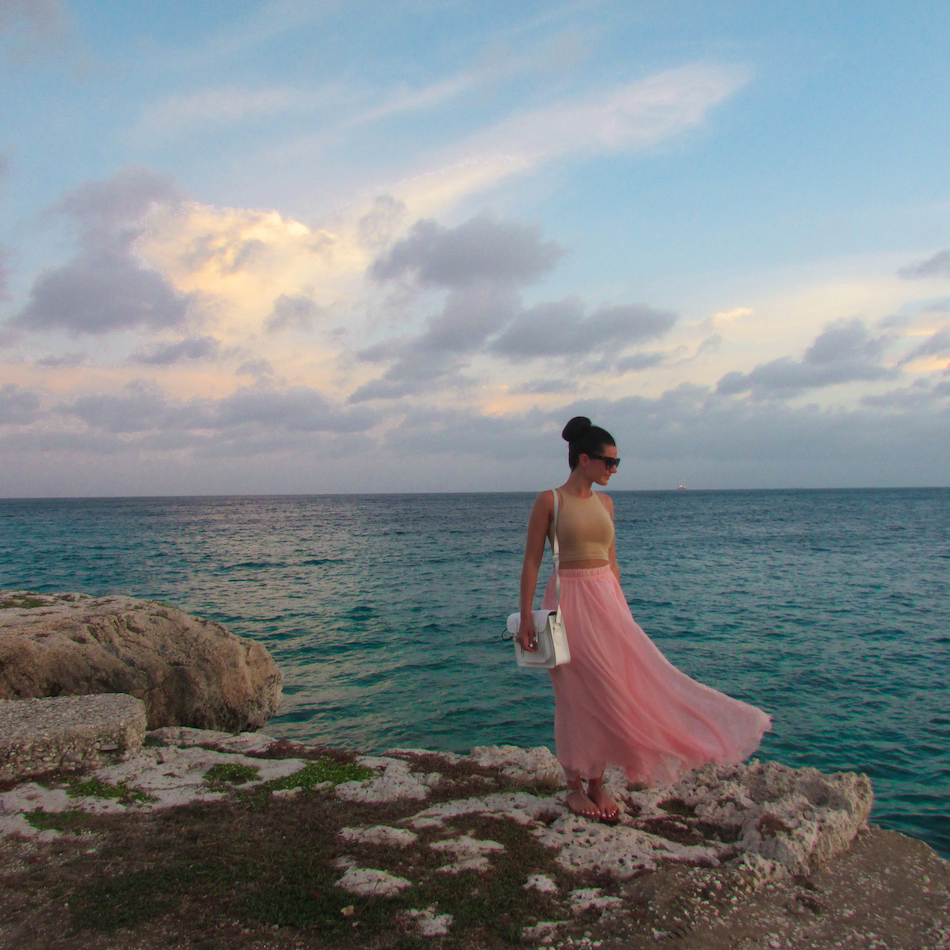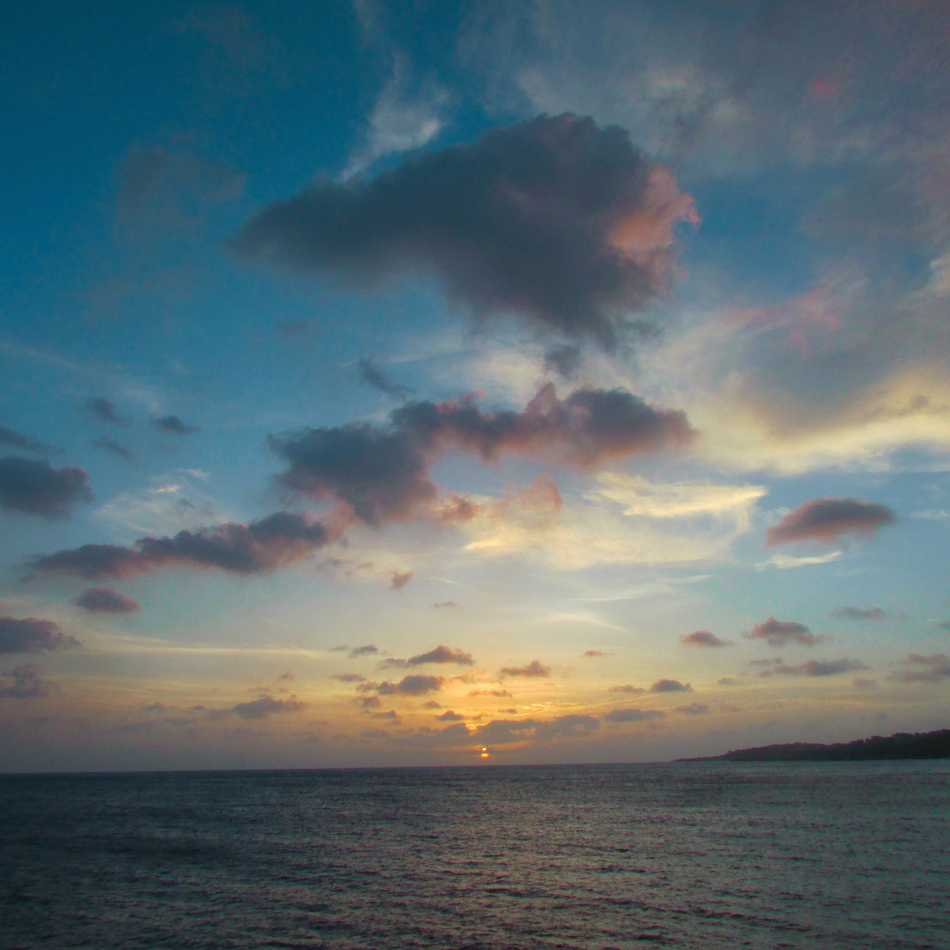 When Tyler and I decided we wanted to take a trip to the Caribbean, we spent many hours researching the vast array of islands this region has to offer. Ultimately, we chose Curaçao because of its natural beauty and diverse culture. Once a part of the Netherlands Antilles, the Dutch influence is still very alive creating a unique mix of European and Caribbean cultures. Islanders speak a multitude of languages including: Papiamentu, Dutch, Spanish, and English. For the most part communicating in English was fine, but there were a few times Tyler's Spanish speaking skills came in useful as some people understood it better. Curaçao is considered one of the "ABC" islands which lie off the coast of Venezuela. We found Aruba to be too much of a resort island and Bonaire to be too small and geared towards experienced divers; however, Curaçao looked like the perfect mix of adventure and relaxation. From the moment we landed until the moment we left, we were not disappointed we chose Curaçao as our first island nation to explore.

LODGING: We stayed at The Marriott, which we were very happy with. The resort offers free shuttle rides to Willemstad and has a private beach perfect for some light snorkeling. The huge open air lobby and beautiful pool made the hotel very appealing. While we spent most of our trip exploring, we did spend a day relaxing at the resort.

TERRAIN: The entire northern coast of Curaçao is made up of sharp volcanic rock that is constantly pounded by enormous waves. As a local told us, anyone who falls into that water stands no chance. We spent a day exploring all of the unique locations the northern side of the island has to offer. Our favorite spots included Watamula, Boka Tabla, and Boka Pistol. The southwestern side of the island is much calmer and perfect for snorkelers and divers. This is where the majority of Curaçao's famous beaches can be found. The interior part of Curaçao is very dry and desert like.

HIGHLIGHTS: I really enjoyed Handelskade, the colorful row of buildings lining Curaçao's St. Anna Bay. These buildings date back to colonial times. The Bay divides Willemstad into two halves: Otrabanda and Punda. Another highlight was Playa Kenepa/ Grote Knip, our favorite beach. We loved it so much the first time we chose to spend another day there. We quickly understood why this beach is a local favorite. Not only was it beautiful, but the rocky cliffs and caves provided a great place for snorkeling.

REGRETS: Our biggest regret was that we made the mistake of not renting a car ahead of time. By the time we got to Curaçao all of the car companies were booked full. A car is truly the best way to get around the island as we found out the hard way. One day we decided to be adventurous and use the local bus system which proved to be nothing like the transportation we are used to back home. There are no set schedules and the buses really run on "island time". In the end, it ended up being a great way to see how the locals really live.

KLEIN CURAÇAO: Klein Curaçao is a tiny island located an hour and a half by boat from the main island. We booked an all day excursion with Mermaid Boat Trips. While the ride over was extremely rough, it was immediately worth it when we stepped foot on this uninhabited island. We were able to snorkel with wild sea turtles, view shipwrecks, and explore the abandoned lighthouse, which was my favorite part.

All in all Curaçao is a great island for those looking to explore. It wouldn't be my first choice if I was looking to spend the entire trip lounging on the beach, but it has a lot to offer. Be prepared to fall in love with iguanas, because they are everywhere in Curaçao!

WEARING
WHITE TOP: REVOLVE CLOTHING
WHITE PANTS: J BRAND
WHITE BAG: CAMBRIDGE SATCHEL COMPANY 13″ SATCHEL WITH PALE GOLD COMPONENTS
NEON BIKINI: KOVEY SWIM ALAIA TOP & OFFSHORE BOTTOMS IN BOLT
PINK BIKINI: VICTORIA'S SECRET
NUDE TOP: AMERICAN APPAREL
PINK SKIRT: ETSY