I've been meaning to write up this post for a long time now, but I guess the fact that I'm just doing it is a testament to how quickly this year has passed. I have so many pictures and details from our wedding that I have been eager to share all of this time. It's hard to believe that it has already been a whole year of married life, and an entire year since the best day/week of our lives! Thinking back on these precious memories, and the feeling it gives me, is still something I have trouble putting into words–although, here I am trying.

Tyler and I were engaged for about a year and a half, and it felt like the wedding day would never come! It's crazy how the planning process seems to take forever, but it's all over in the blink of an eye. When we first started throwing around the idea of a destination wedding, I'm not sure that either of us thought it was something we could pull off. It was really important to us that our immediate family members would all be there, so once we got them on board we just went with it. For a long time we didn't know how many of our friends or extended family members would be able to make it, and the turnout ended up being better than we could have hoped. To have so many of our close friends and family fly all the way to Europe to be with us on our special day was absolutely moving. Of course there were those special people we wish could have made it, but we definitely felt their love from afar.

In the days leading up to the wedding we were busy finalizing wedding details and meeting up with guests as they arrived. It was so much fun getting to hang out with everyone in Bled. The evening before the wedding, we finally got to meet our photographer/videographer dream team. We got in touch with our photographer, Jonny of Jonny MP Photography, in the first stages of planning which was the biggest blessing. He had previously shot a wedding in Bled and completely eased our nerves about trusting someone with our wedding photos. When we enquired about a videographer, Jonny put us in touch with Liron Erel of Echoes & Wildhearts. After watching a few of Liron's videos we were completely blown away by his work. Be sure to check out their websites; they are both so nice and talented. We couldn't be happier with our photos and video.

We woke up to the most beautiful day the morning of our wedding. All of the bridesmaids came to the suite at Grand Hotel Toplice to get ready together while the guys hung out at Vila Mia. Thank you to my lovely bridesmaids Sydnie, Mel, Callan and Jessica for making this morning one to remember. Tyler and I decided to do a first look; I'm really happy that we had a few moments together before our ceremony. It worked out well because it was so hot and we were able to get some pictures right away. Slovenia was having record heat waves and it ended up being a scorching 93 degrees–yikes. The heat didn't interfere with how perfect every moment of the day felt though. There were little mishaps along the way, but honestly the day of you realize that none of that matters very much!

Part of the fun of having a destination wedding is embracing the local culture. In Bled, it's customary to first have a civil ceremony and then head to the church for a blessing. After we had the first ceremony on the terrace at Toplice, all of the guests were rowed over to the island for the church ceremony. Church bells were rung, champagne was toasted, and there were a lot of smiles before leaving the island. Tyler and I then took a carriage ride around the lake while the guests were rowed back to Toplice for the reception. The fun was just getting started.

If there's one thing I really love about a European wedding–it's how late the party lasts! The dinner at Grand Hotel Toplice was incredible. It was a four course meal followed up by kremšnita and our delicious layered wedding cake! All of this was complemented by wine and it was safe to say no one was leaving hungry. Two highlights of the reception were the first dance and some conveniently timed fireworks over the lake. I then learned that my new husband was a star on the dance floor. Once we got everyone out dancing, parents included, it was so much fun! Just in case anyone had worked up an appetite, another soup was served at midnight. After this, the entire room was opened up to the terrace. One of my favorite memories is how surreal it felt to finally see all of our guests enjoying themselves as I gazed outside at the castle lit up over the lake. The music and dancing was still going strong through two in the morning. I'm not even sure what time it actually ended; all I know is that it was the best day of my entire life.
I linked any items I could think of at the bottom of the post. Also, I will be writing some tips for planning a destination wedding soon. If you have any questions be sure to let me know so that I can answer them next time!
PHOTOS COURTESY OF JONNY MP PHOTOGRAPHY & VIDEO COURTESY OF LIRON EREL ECHOES & WILDHEARTS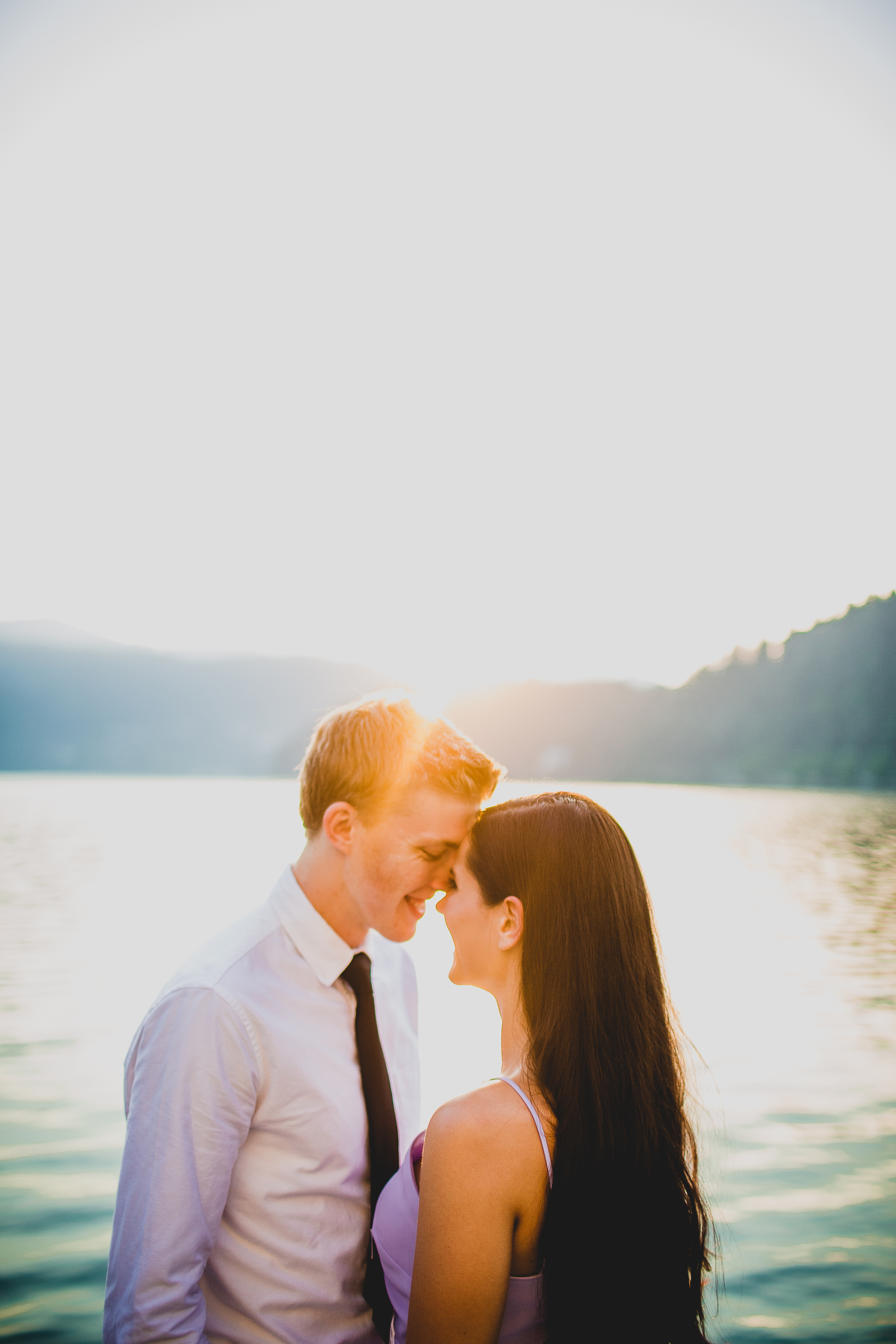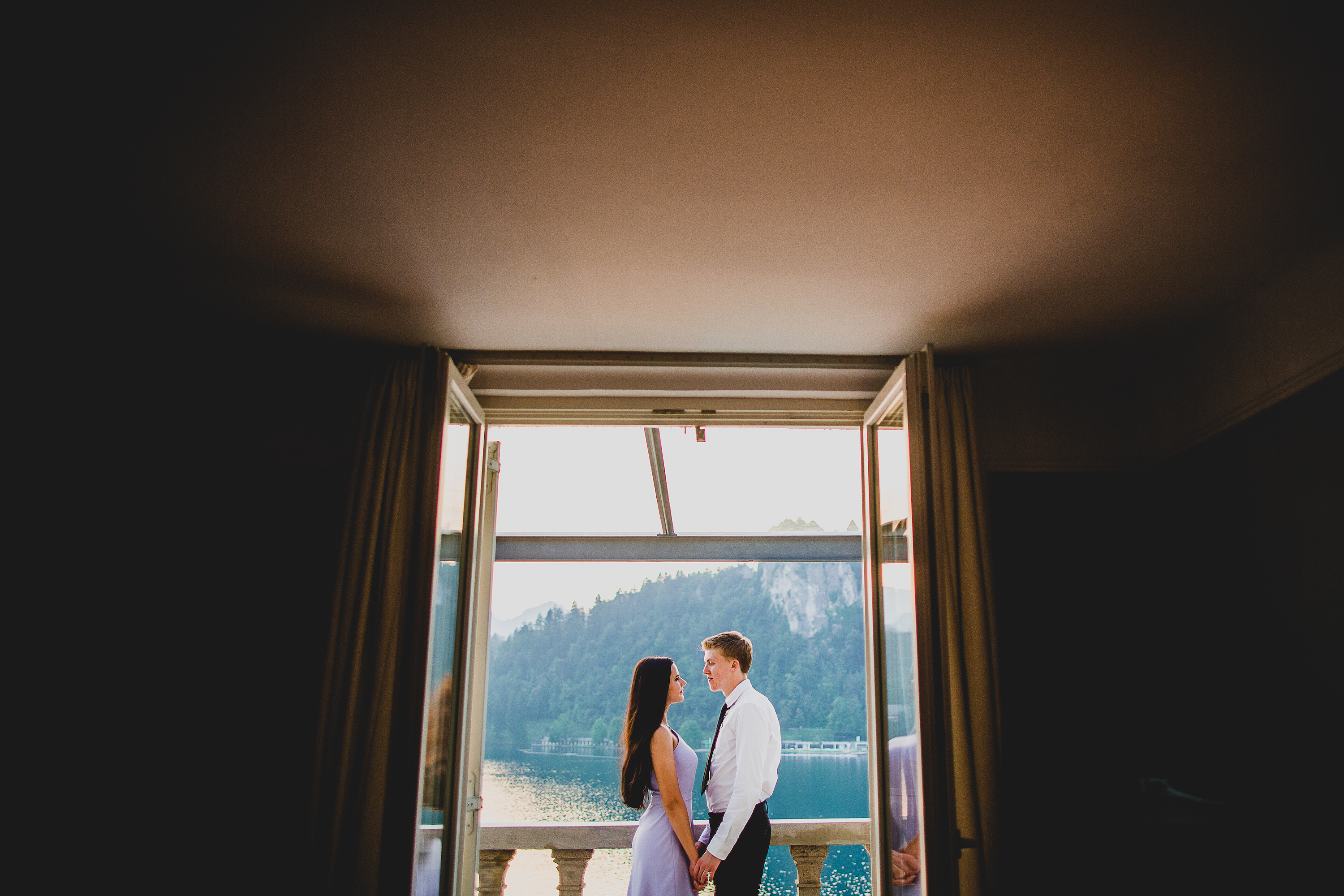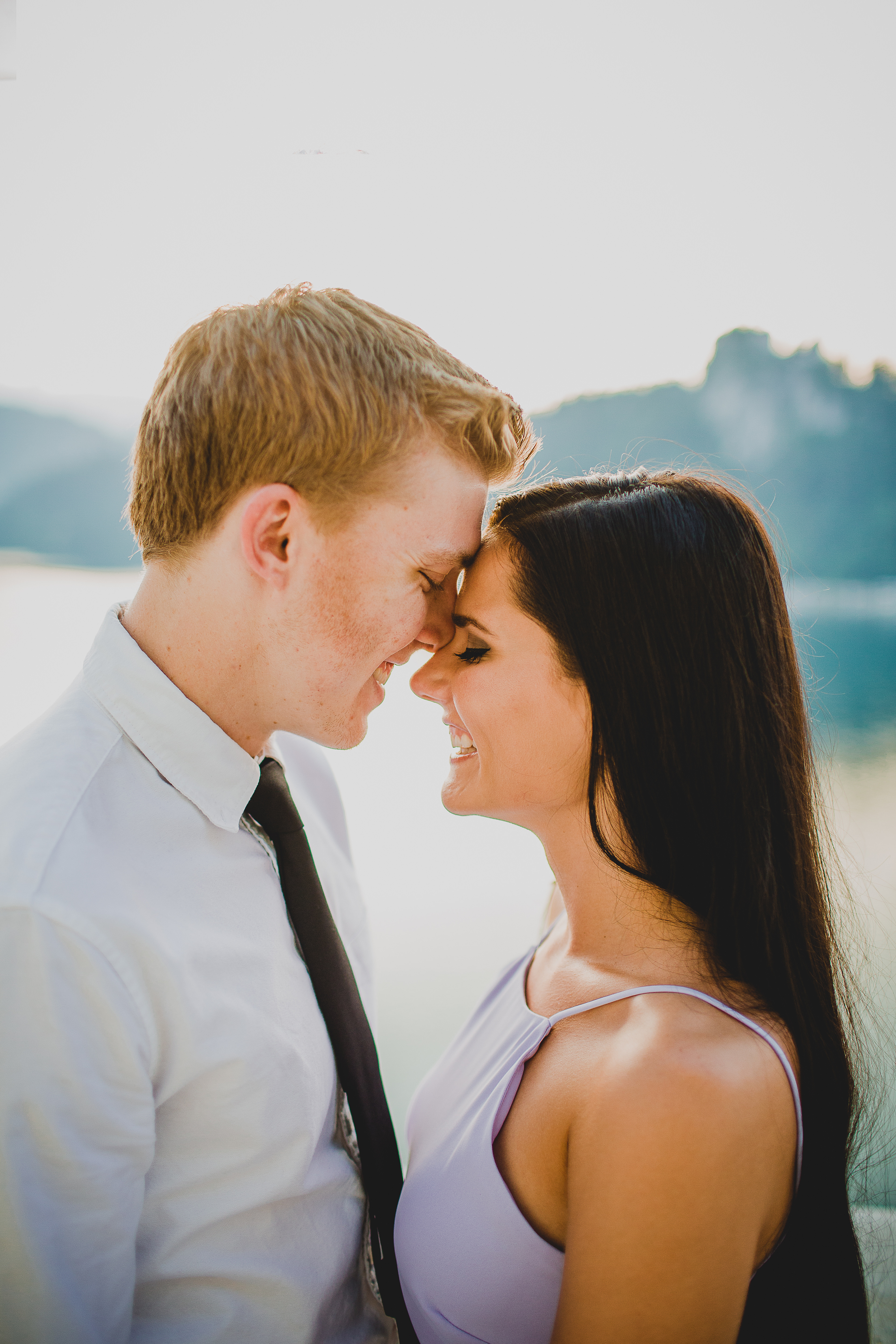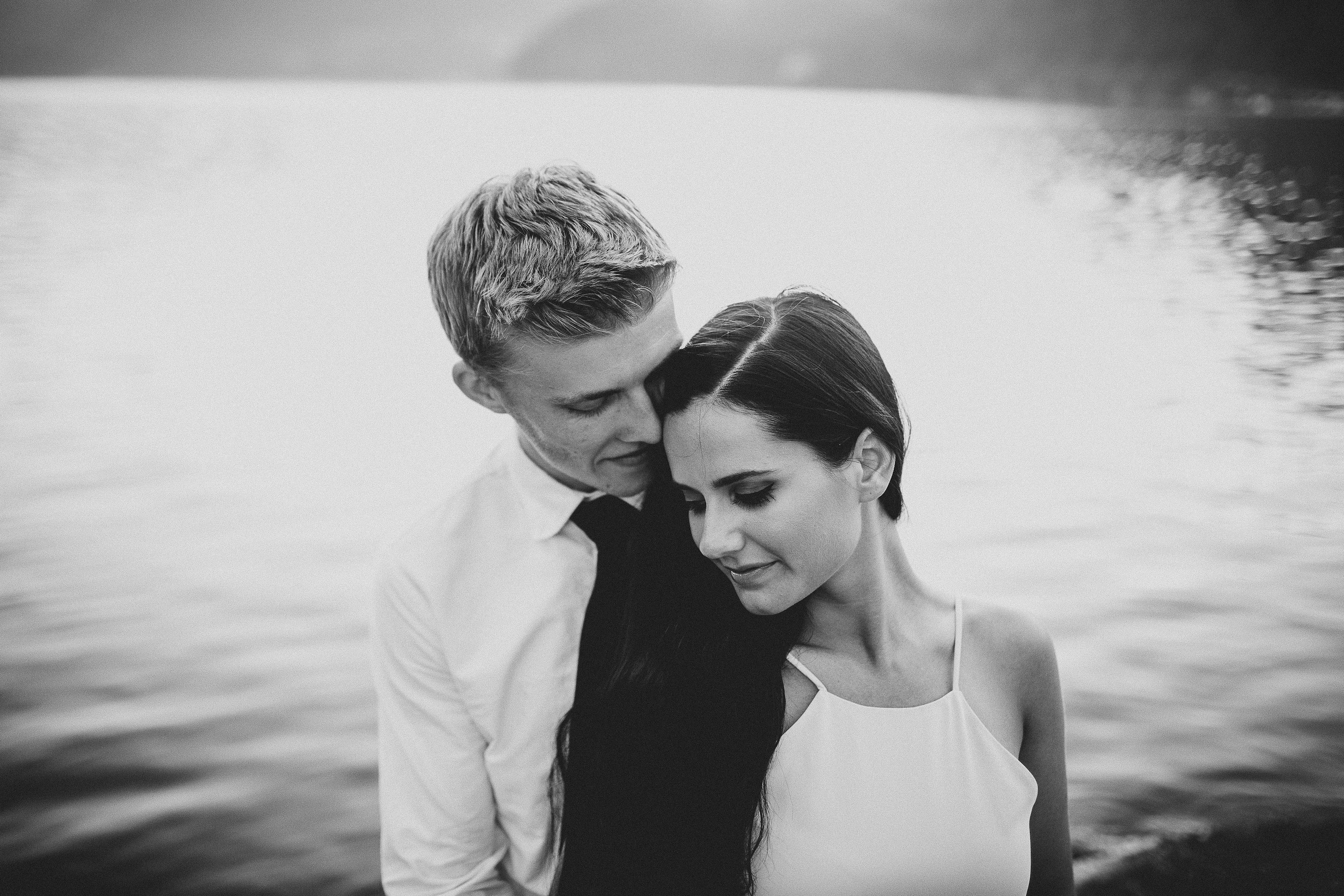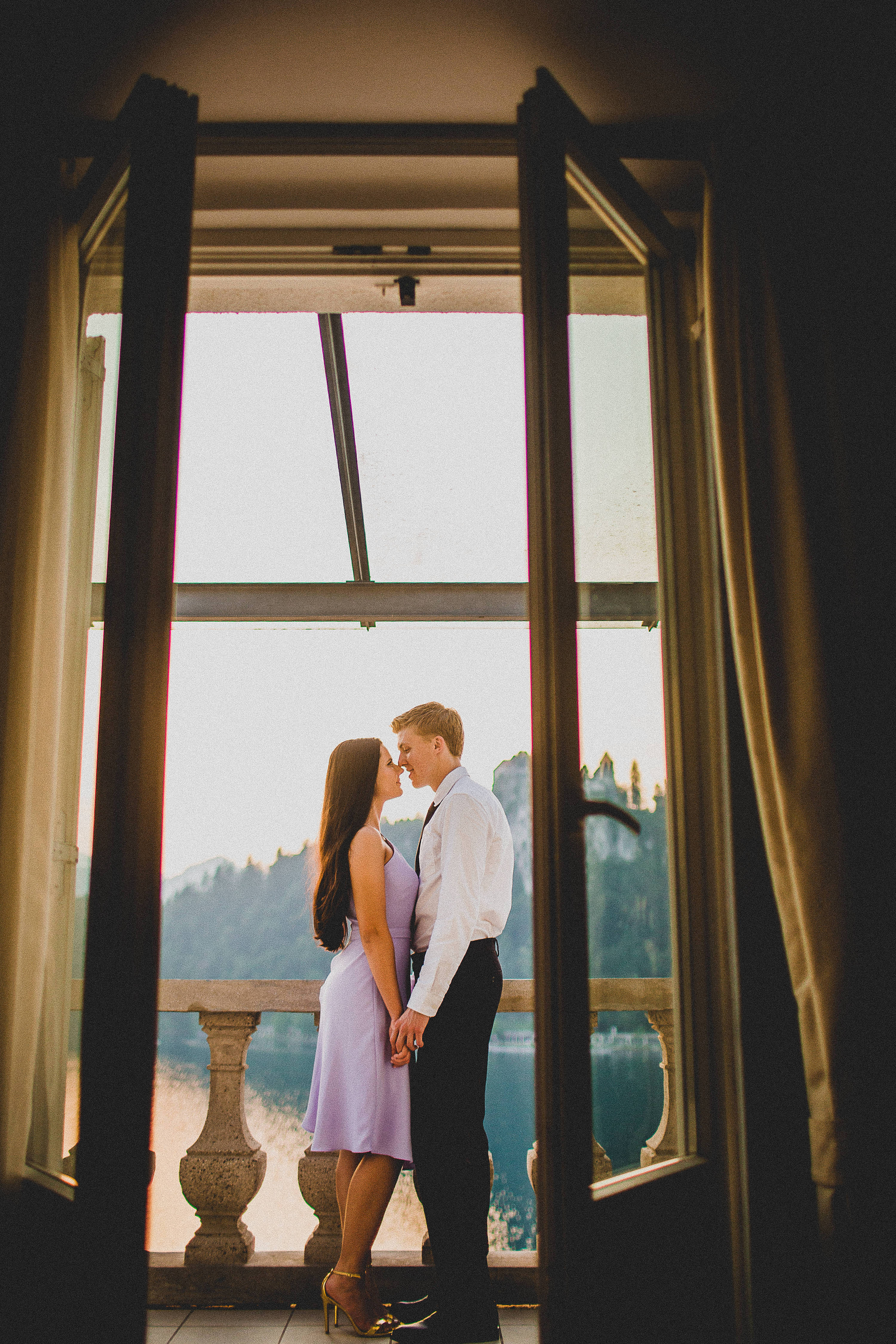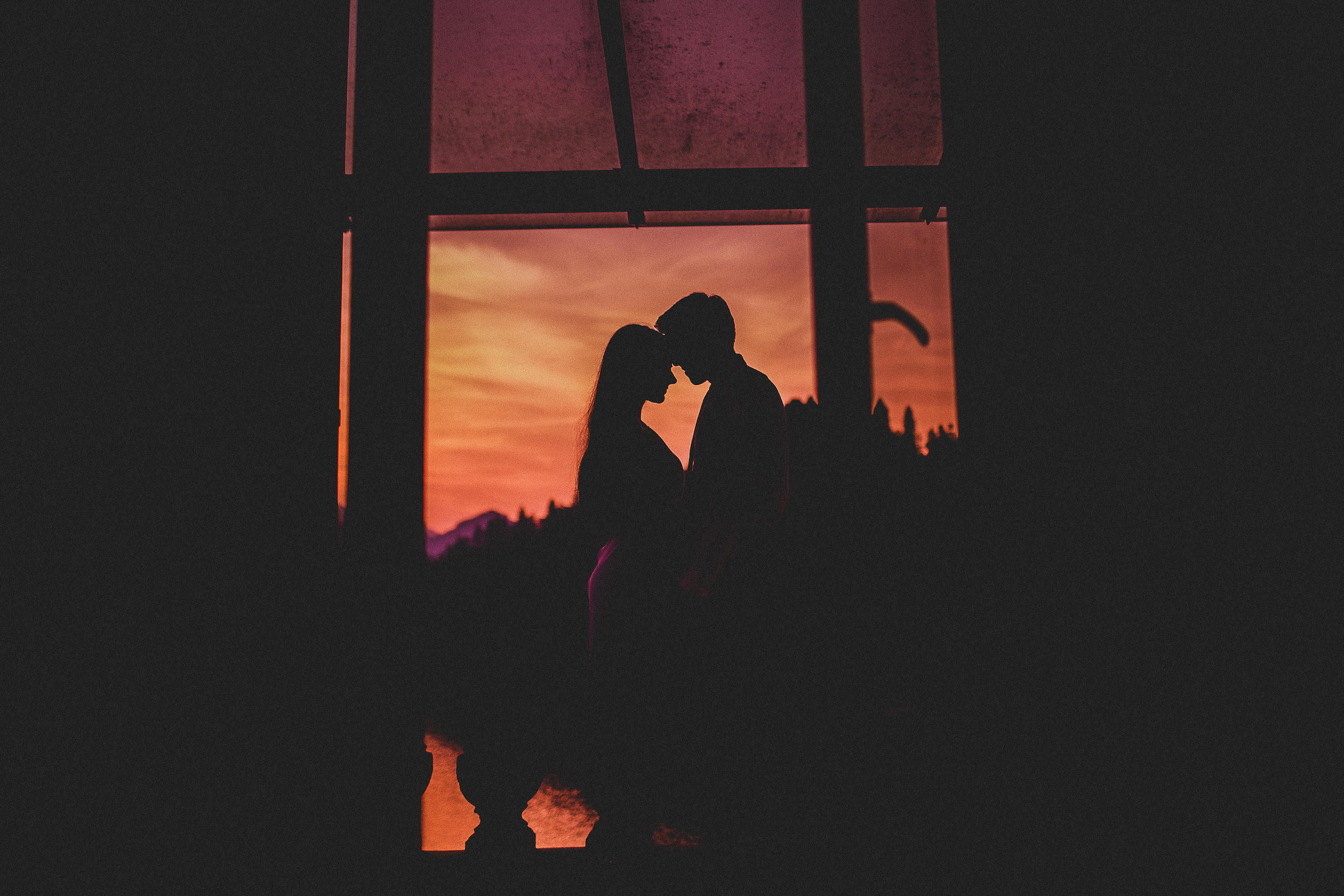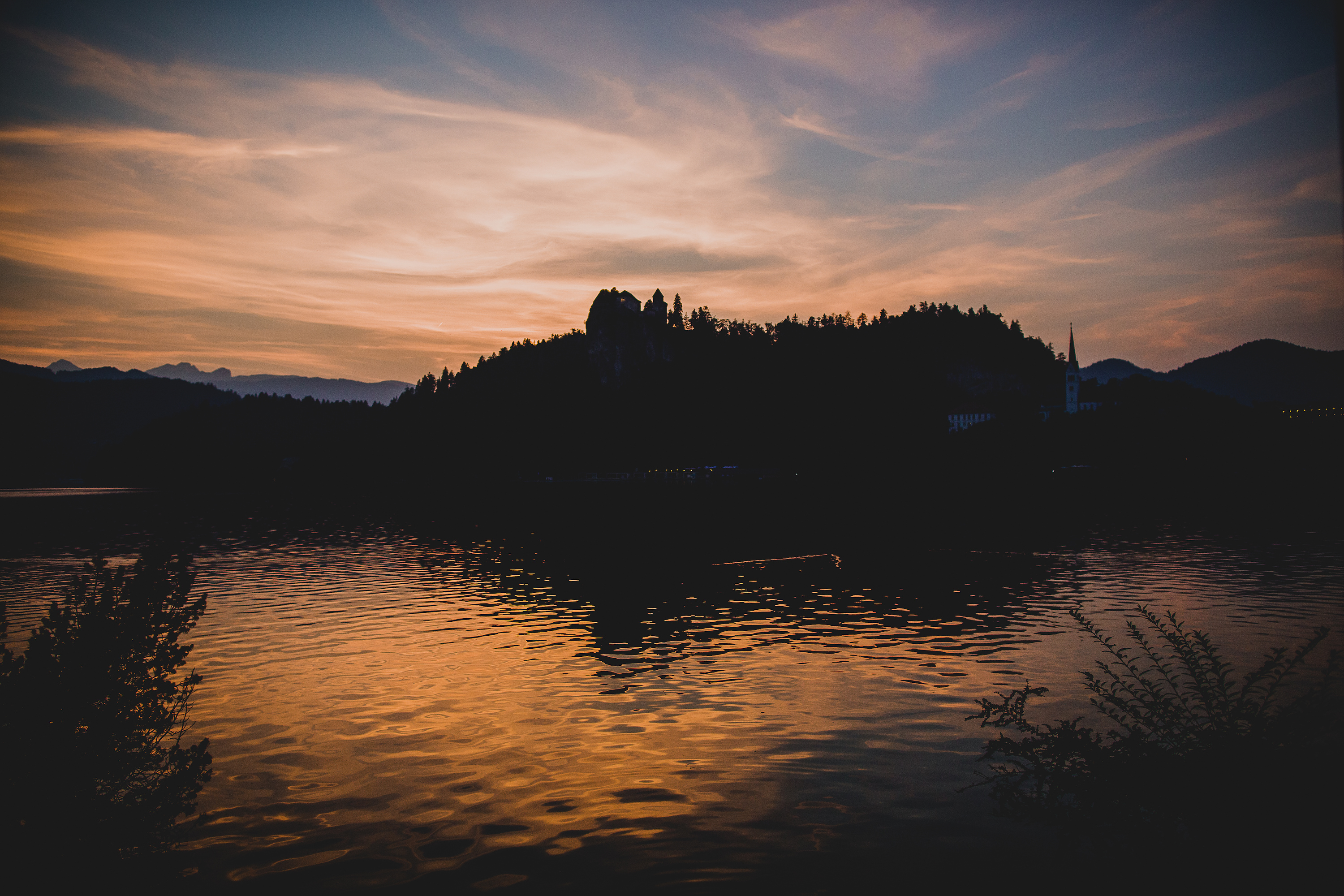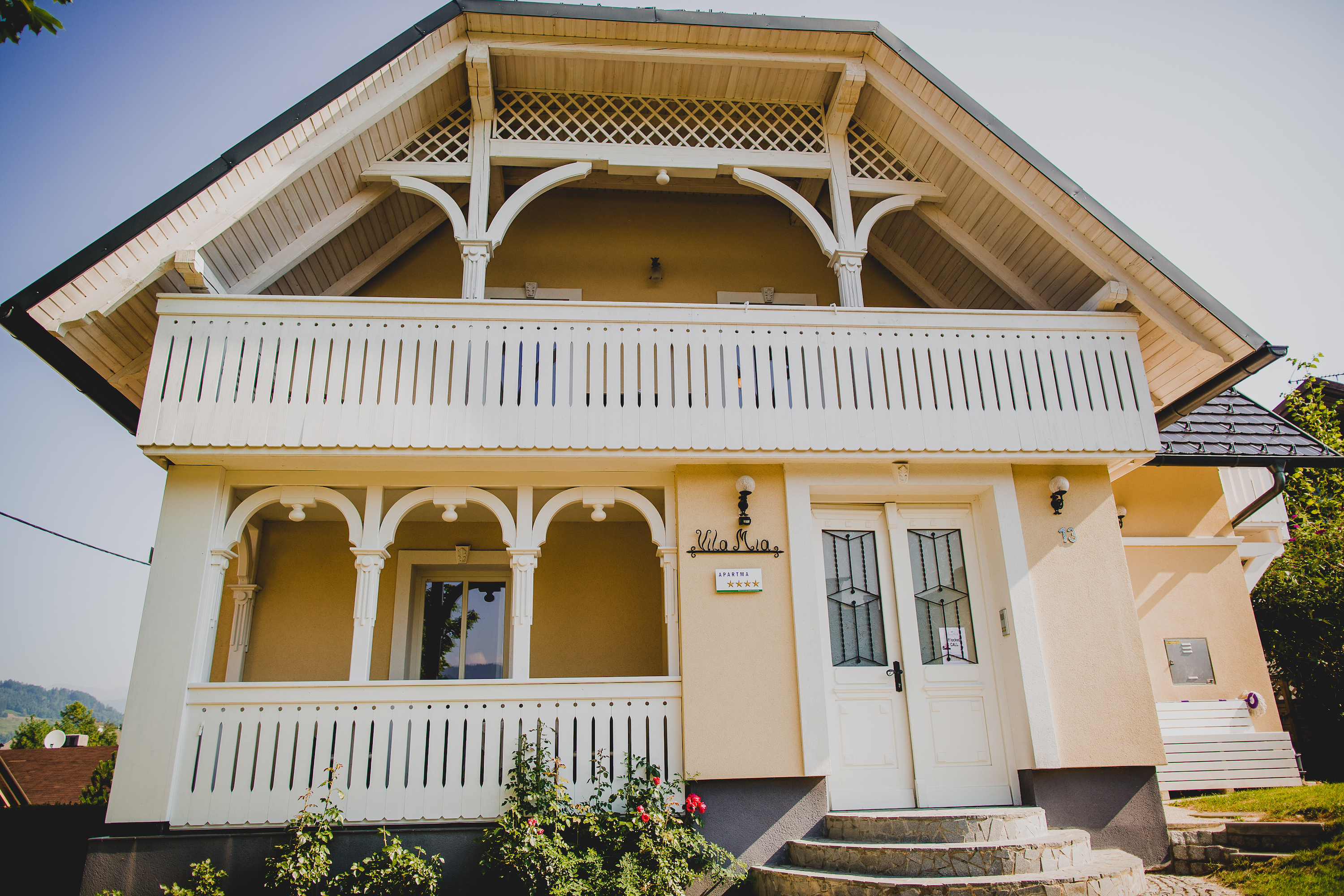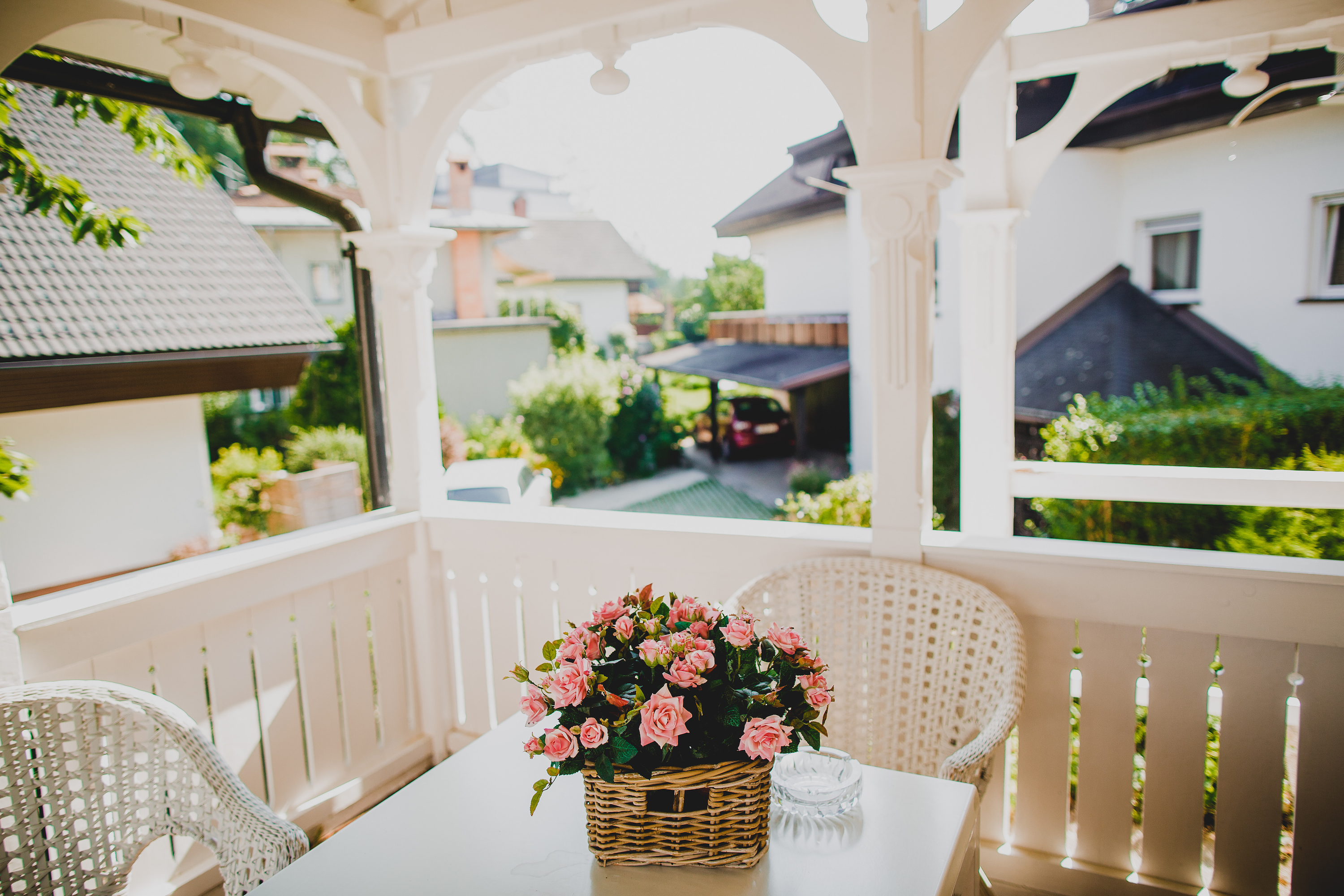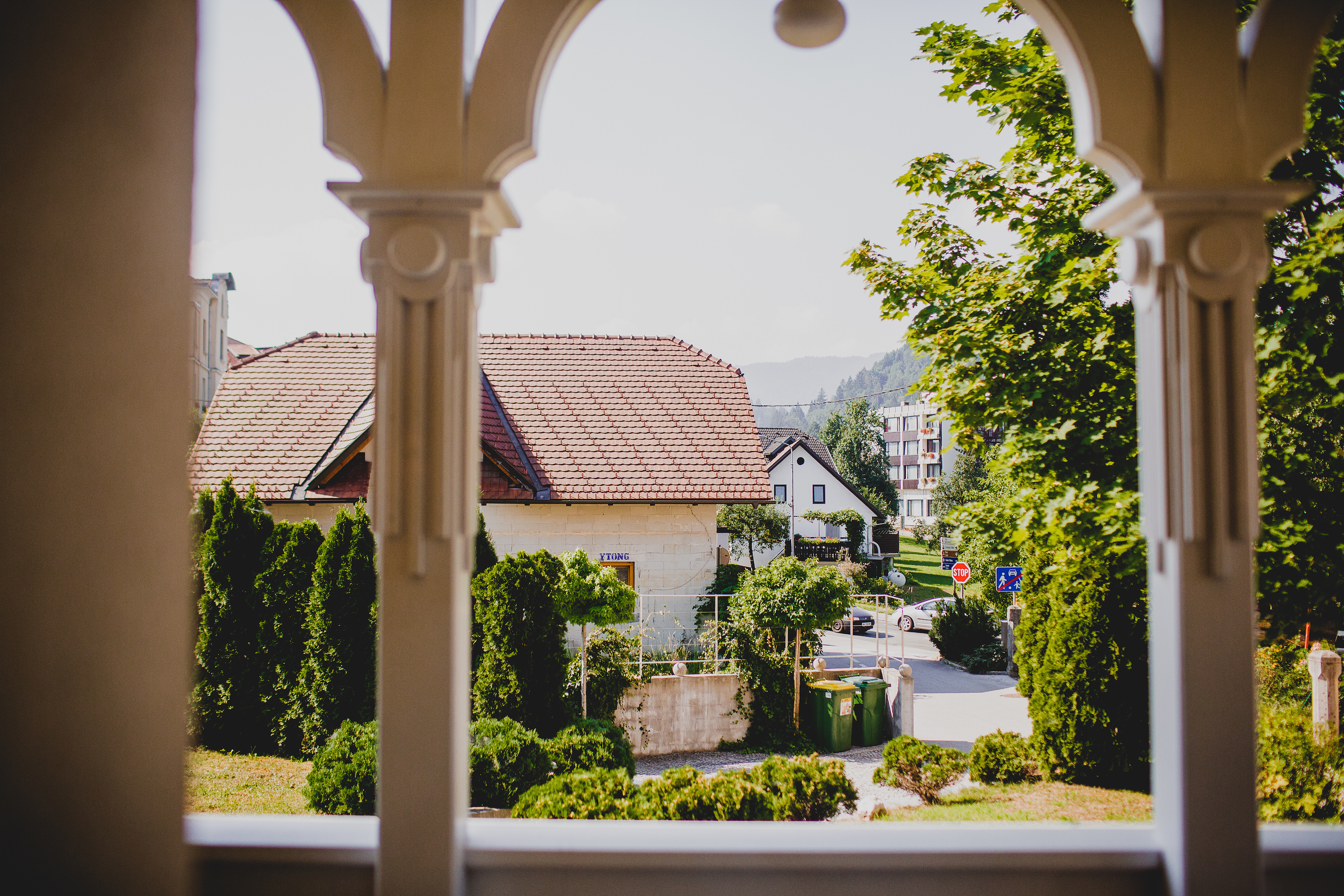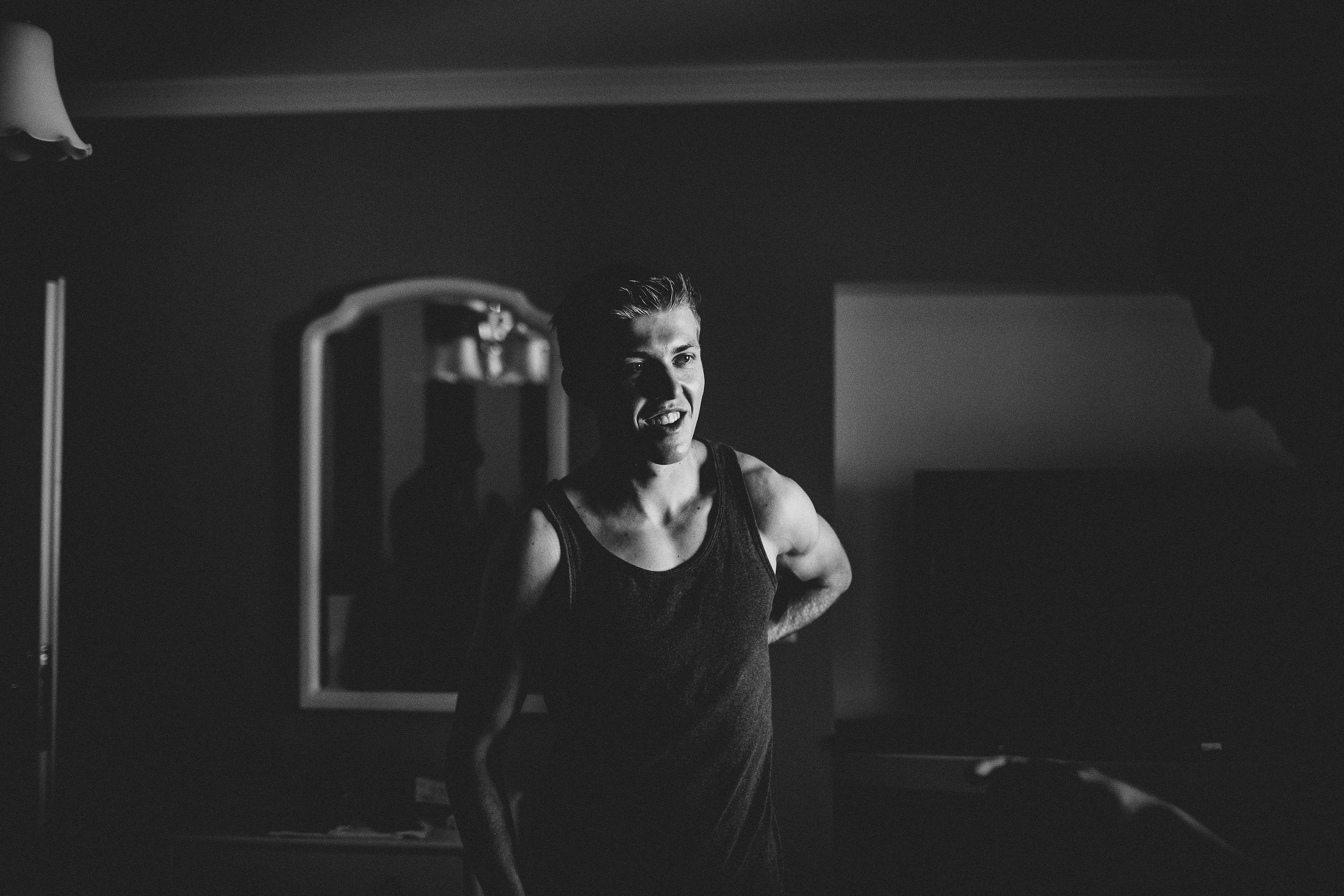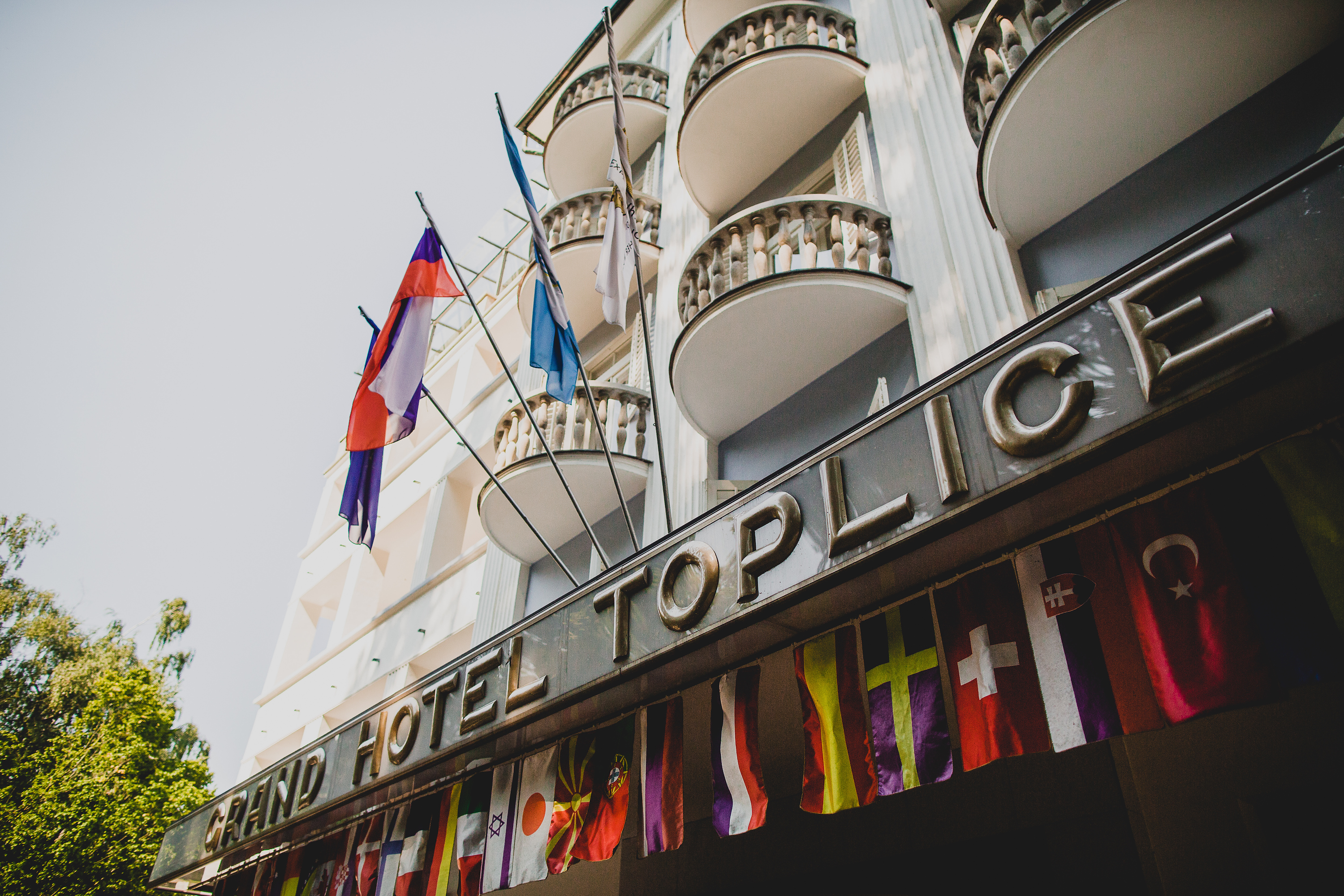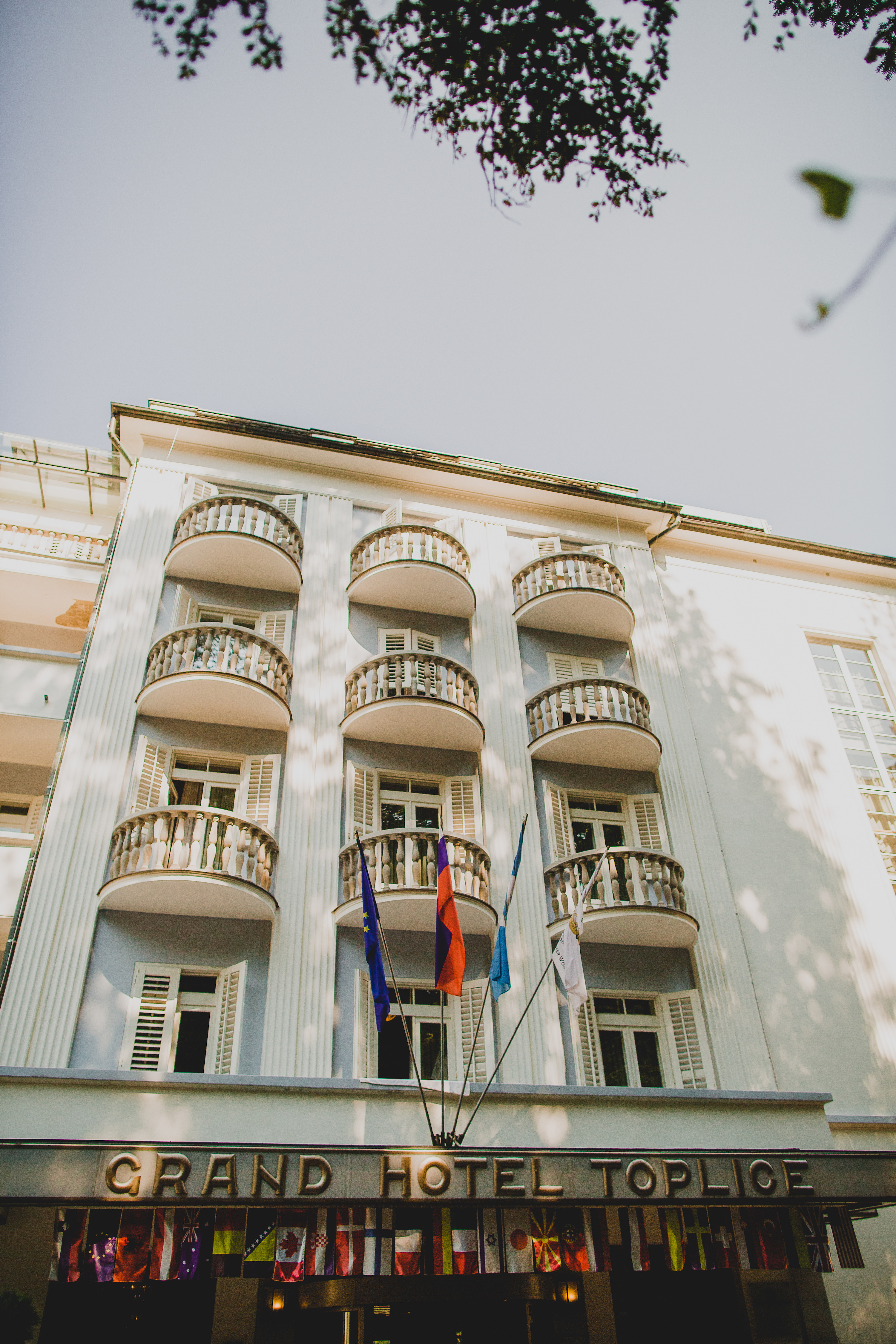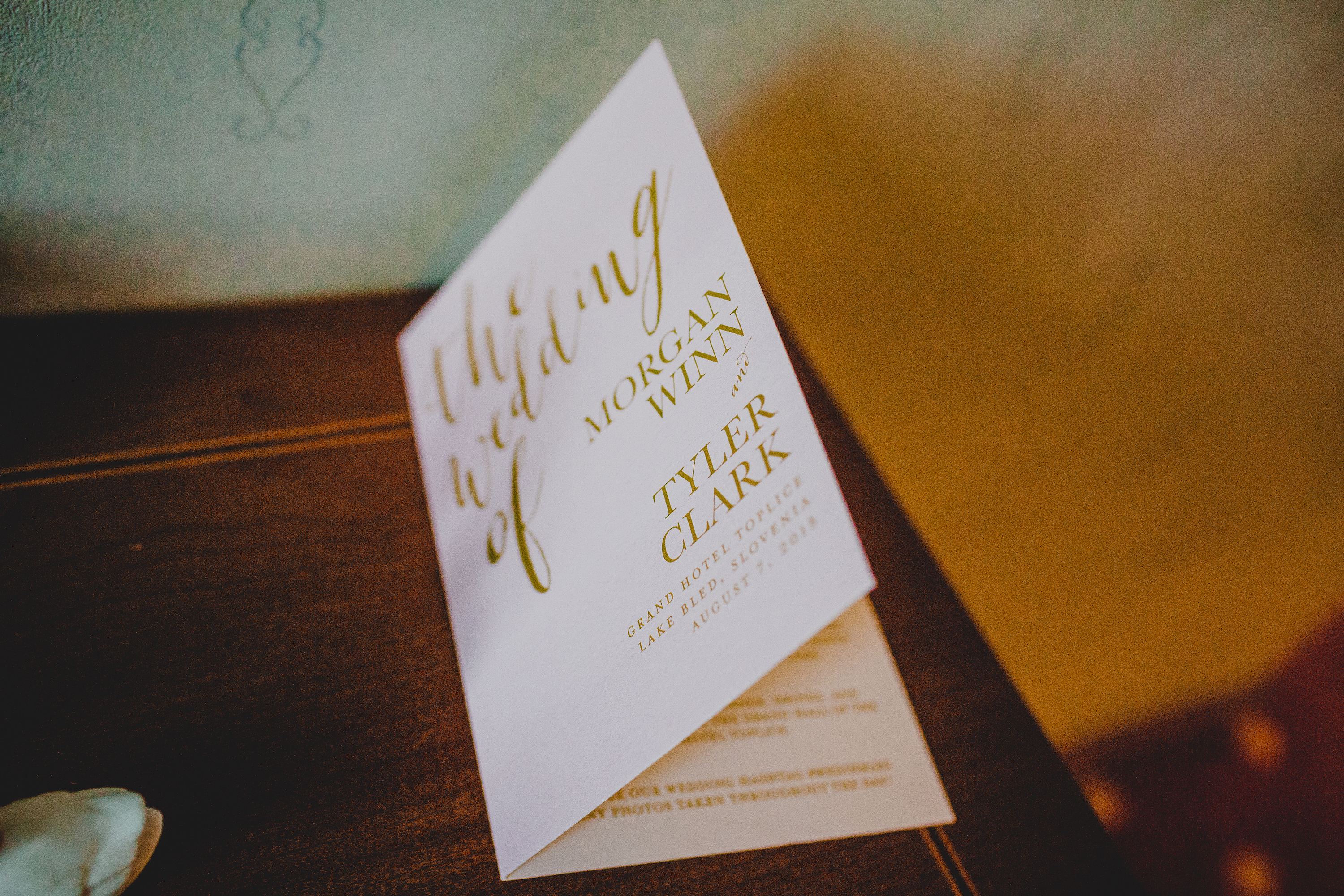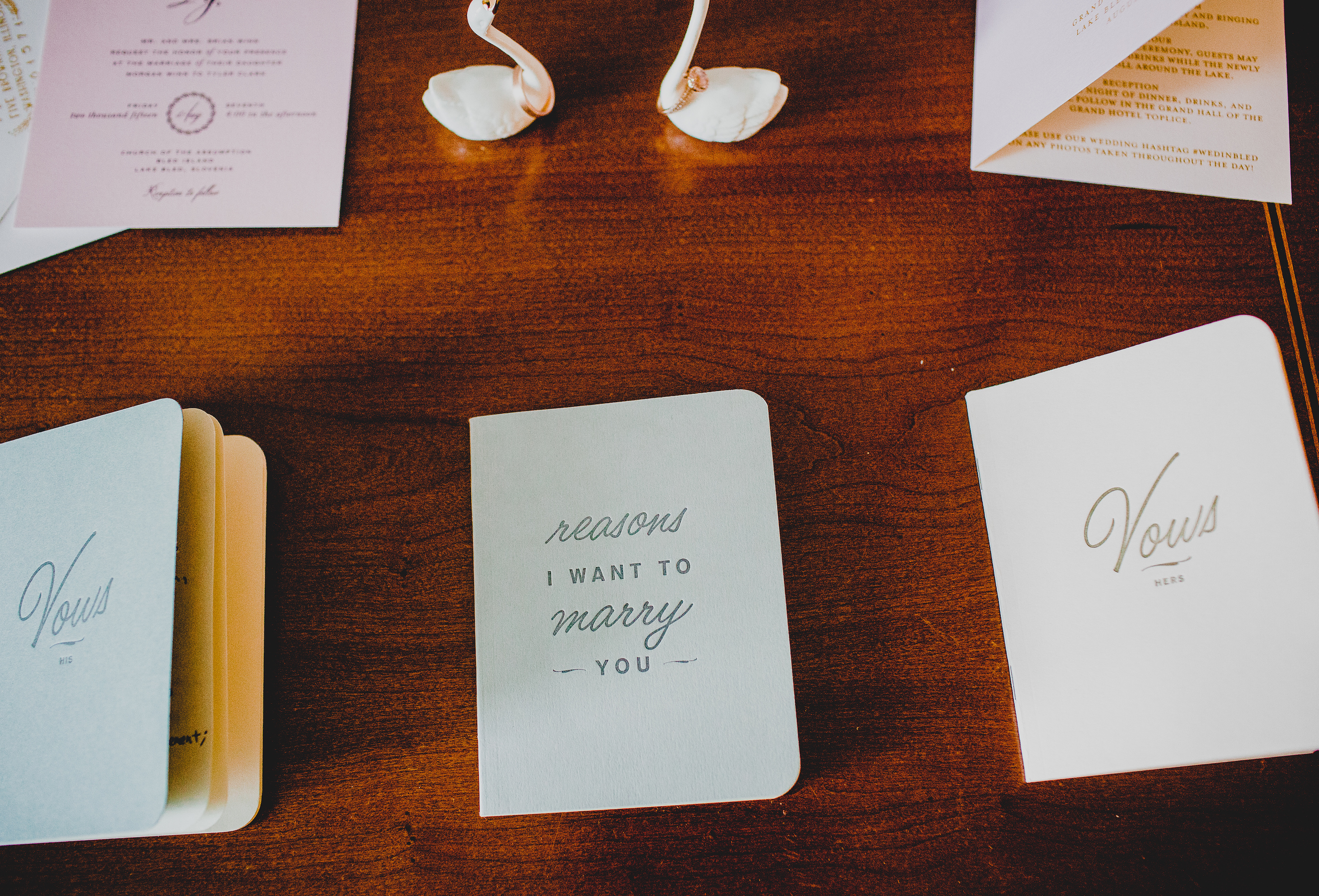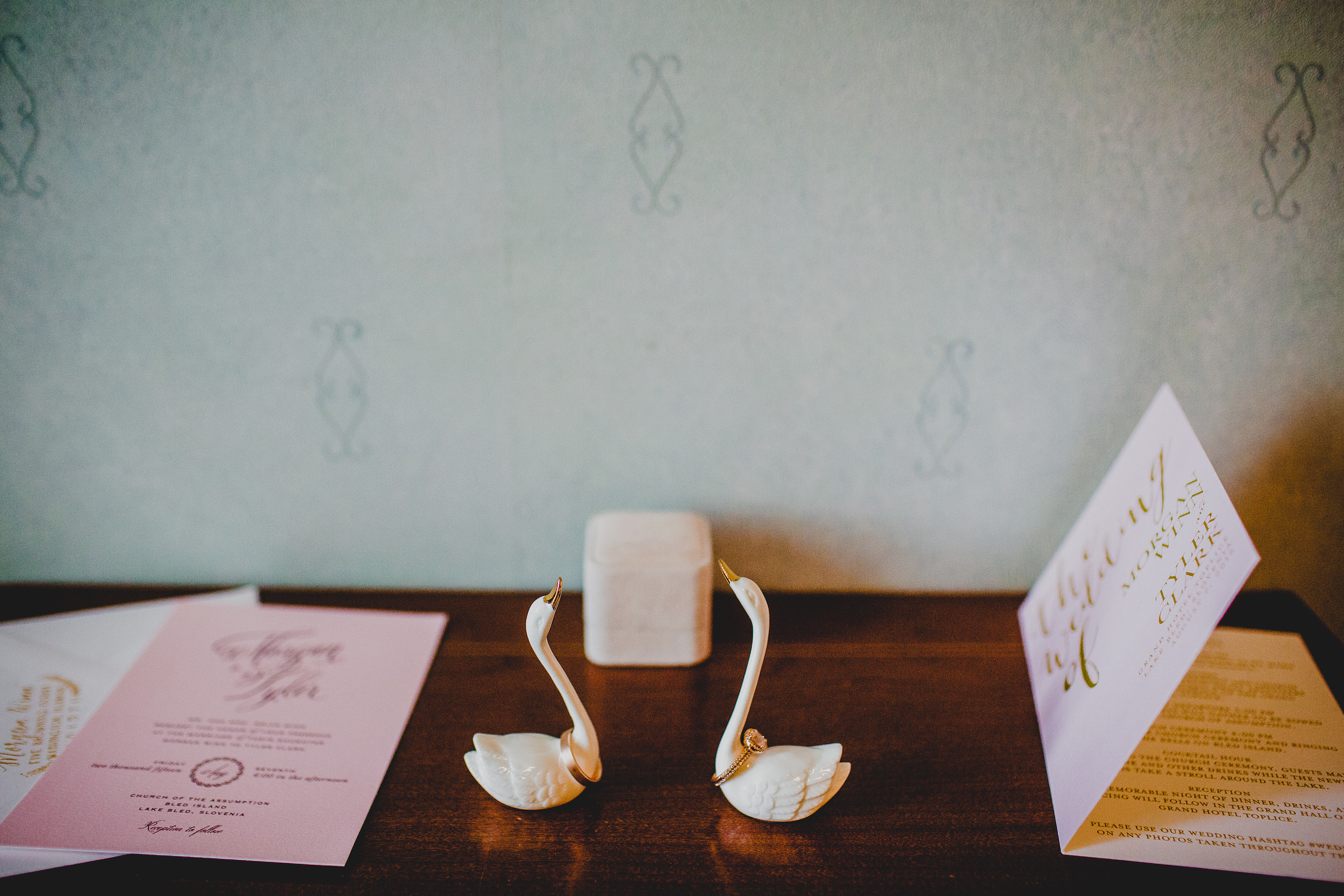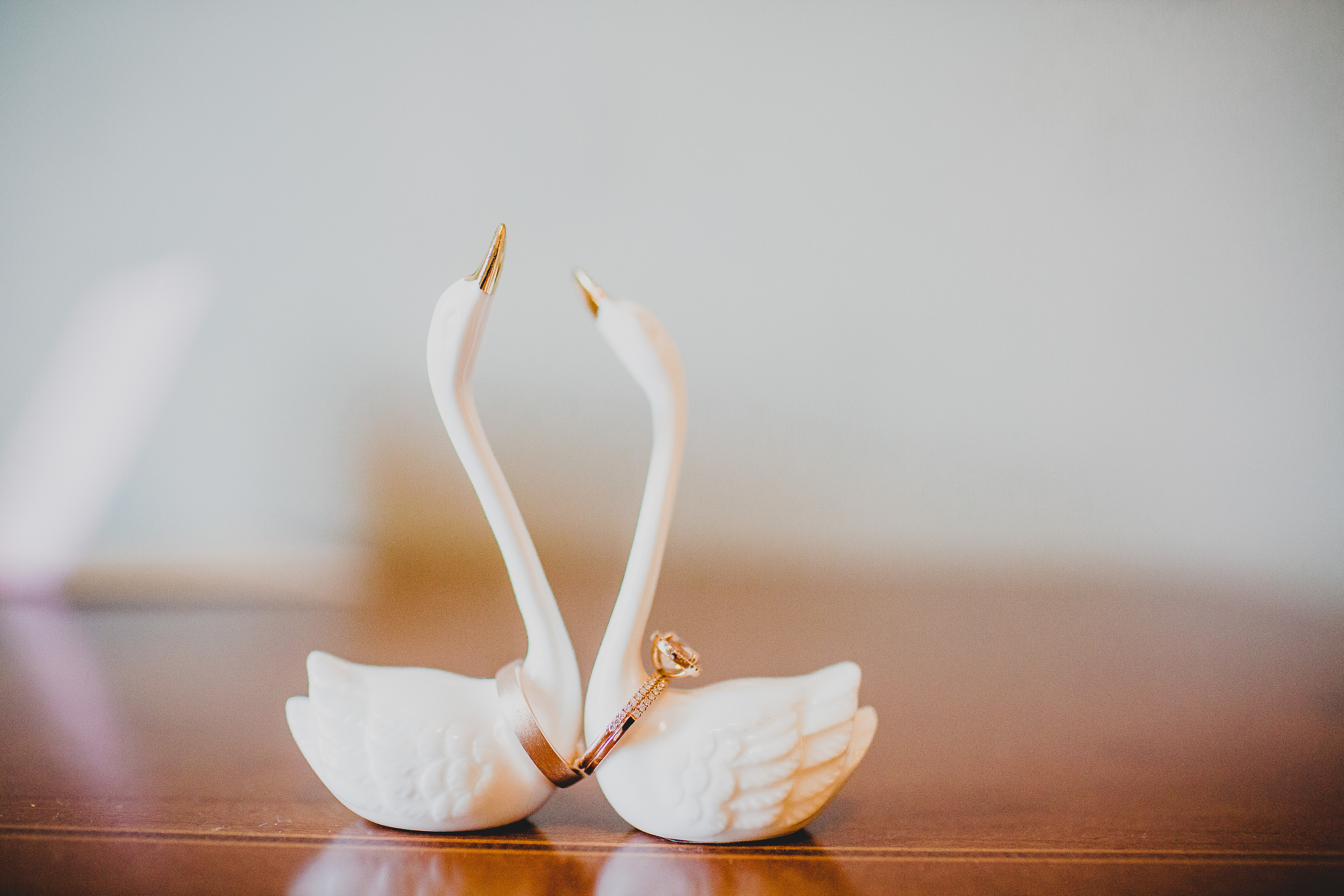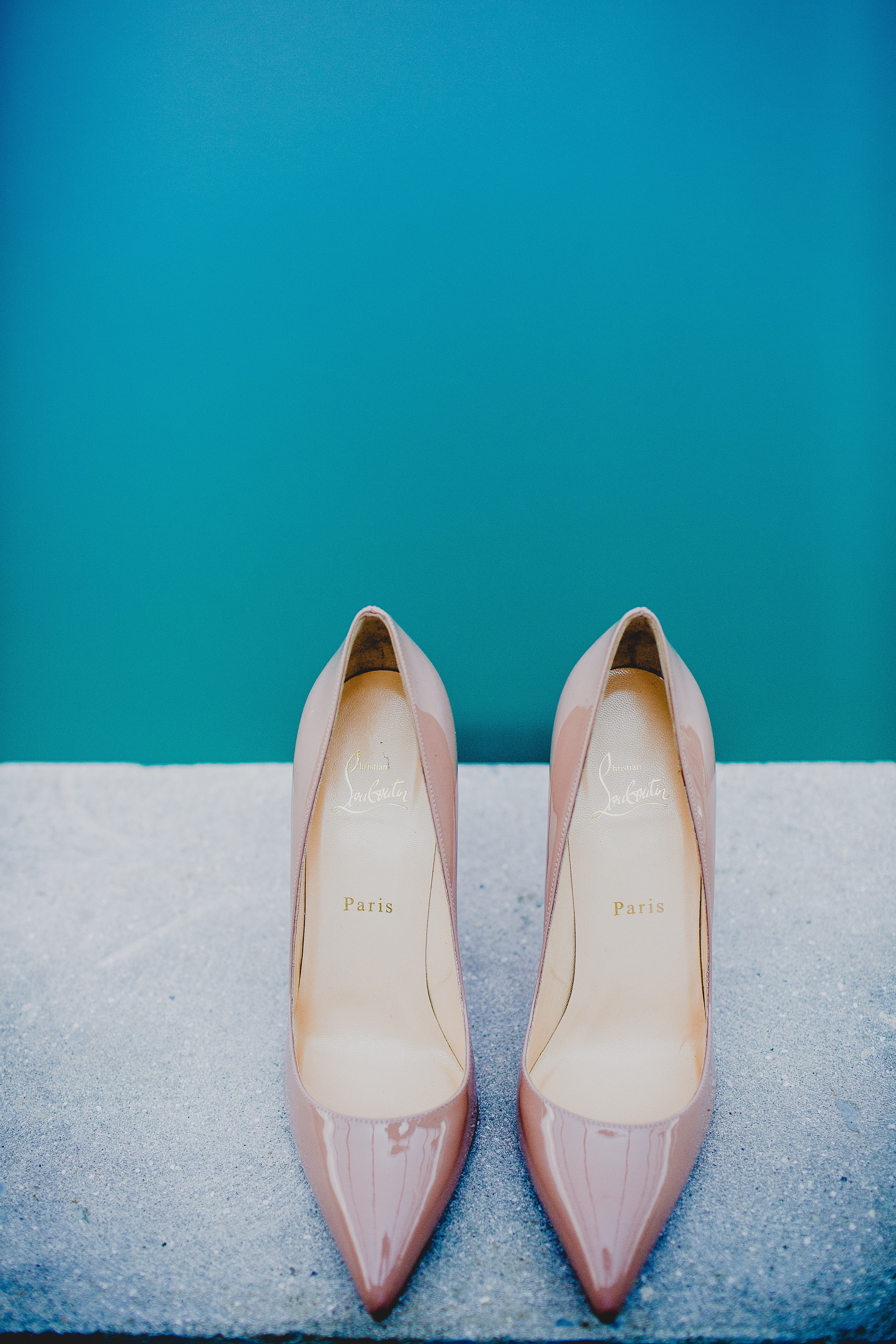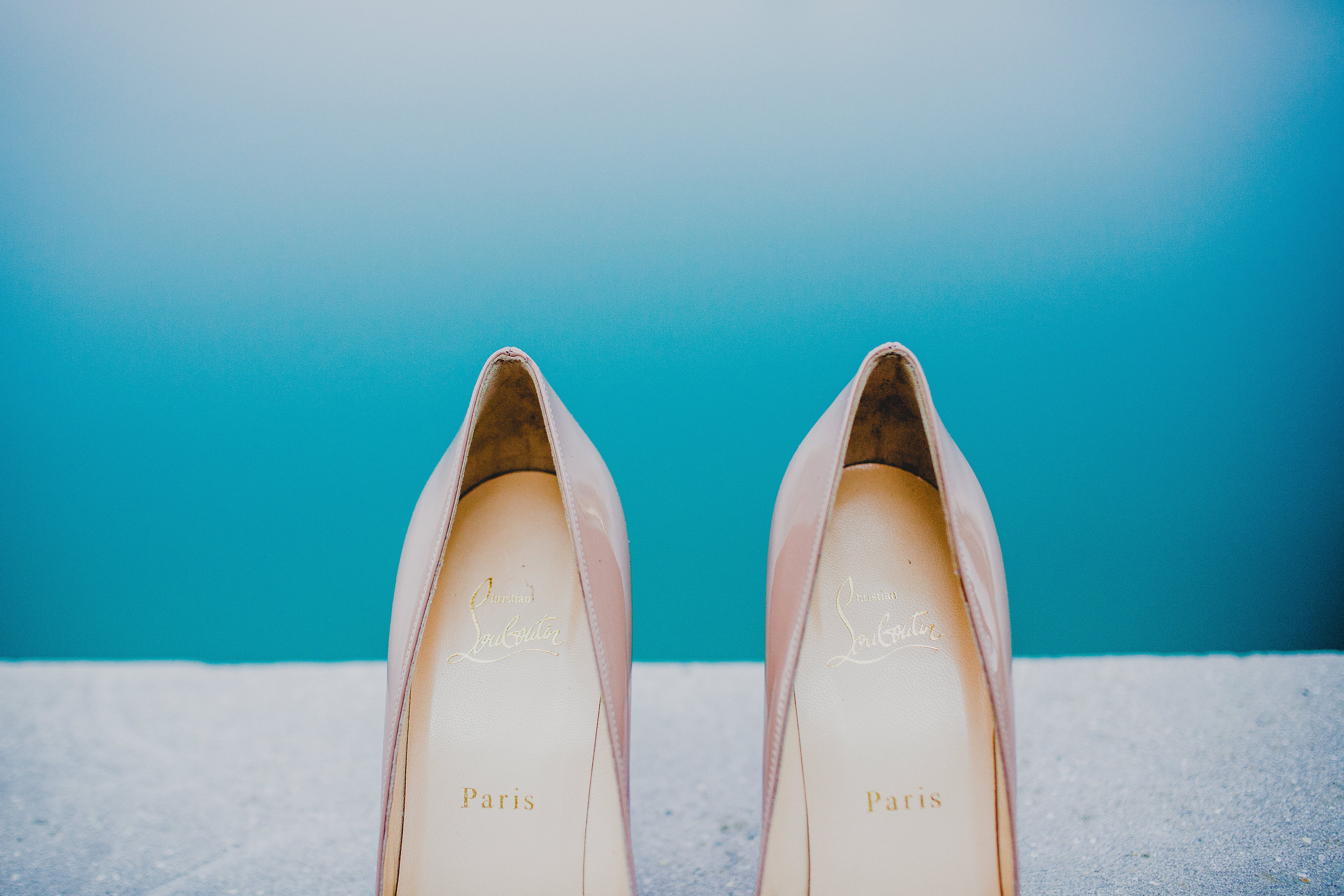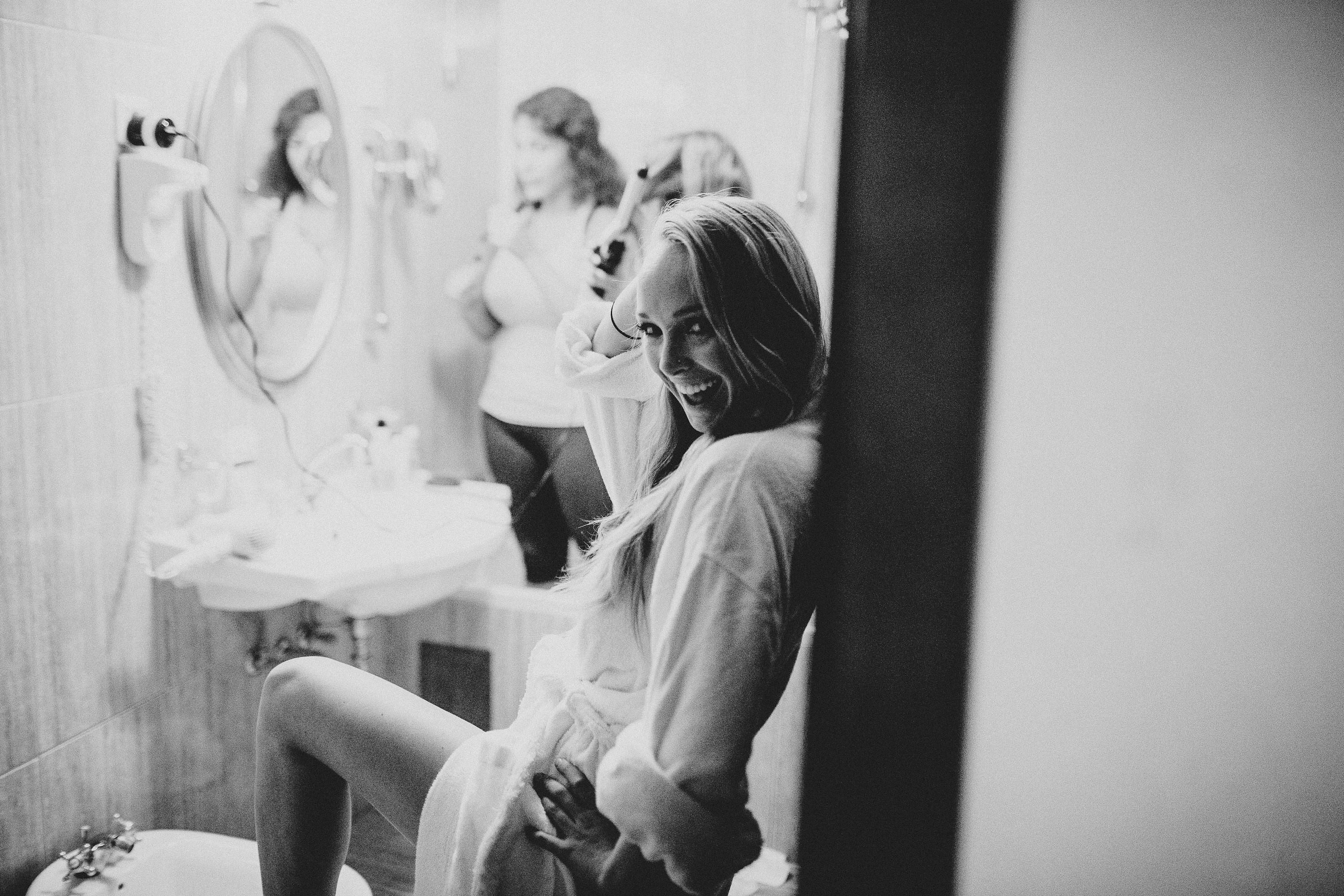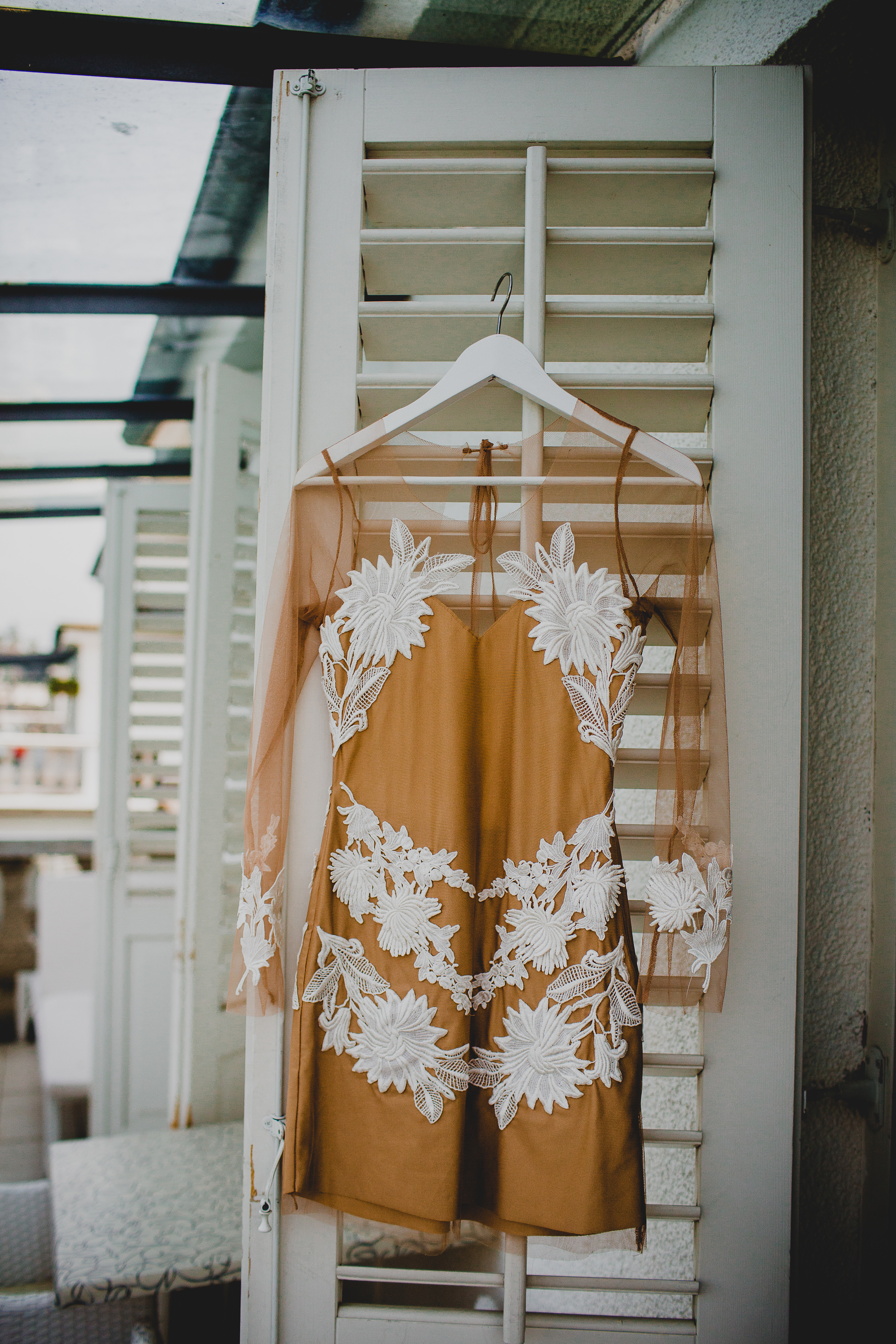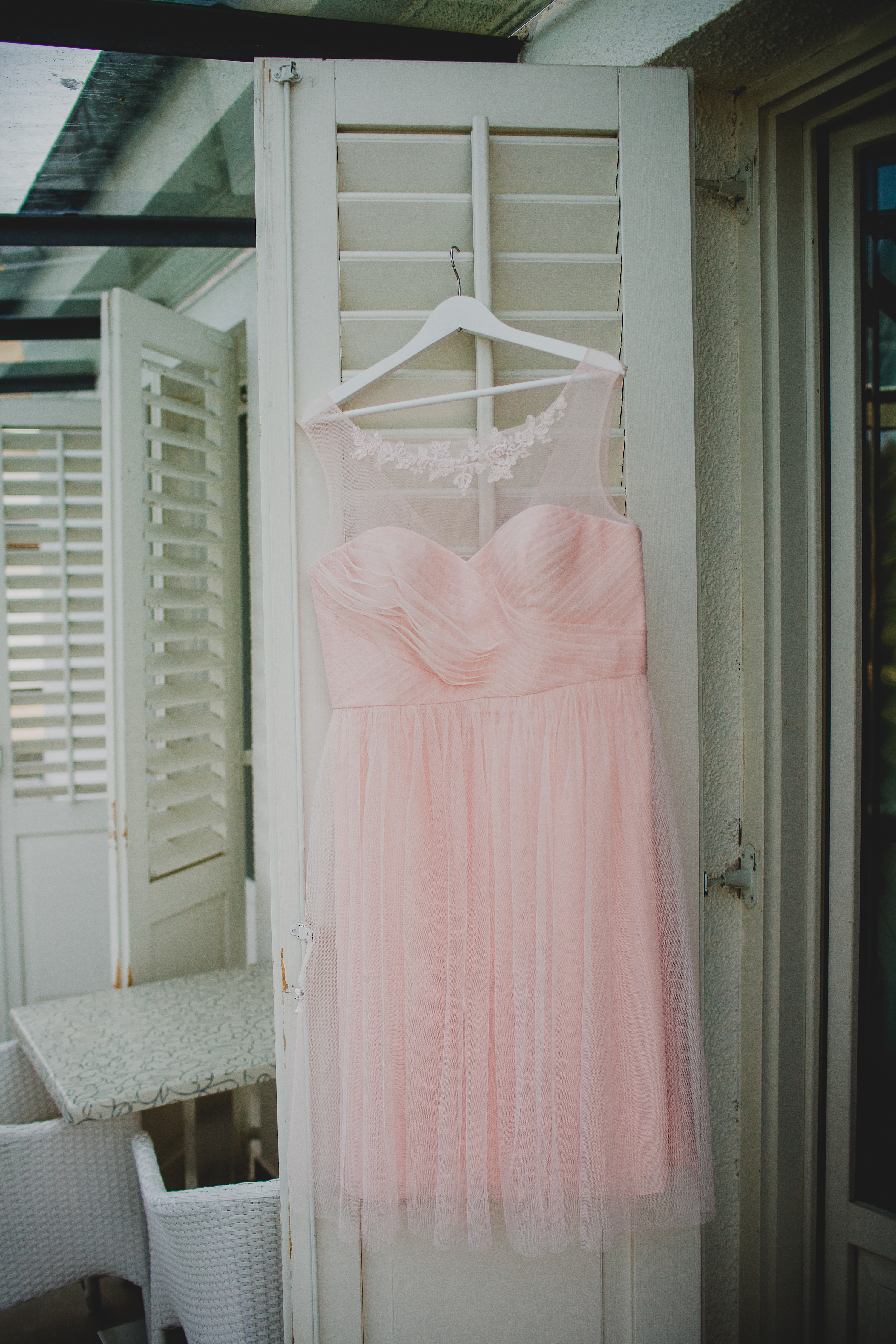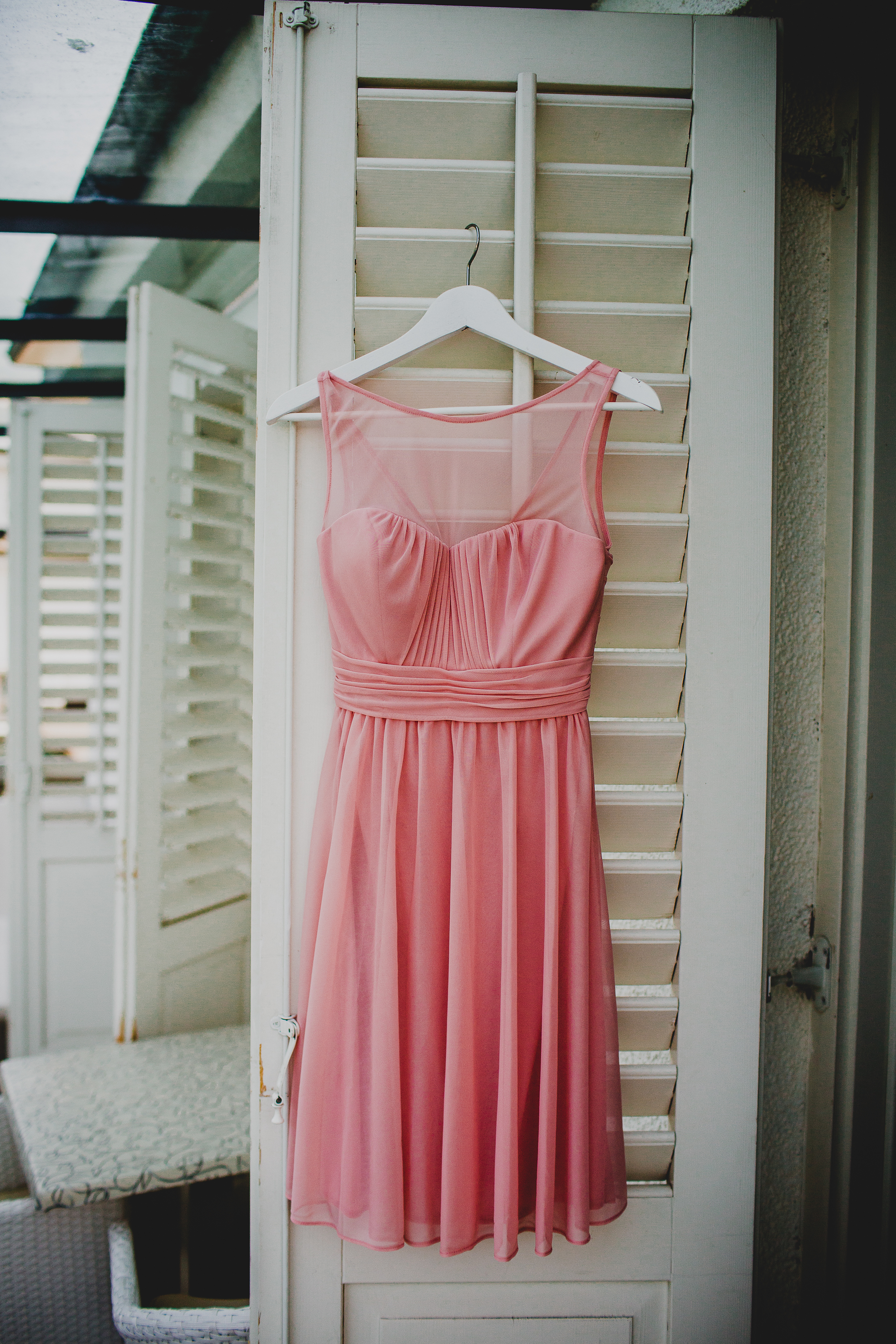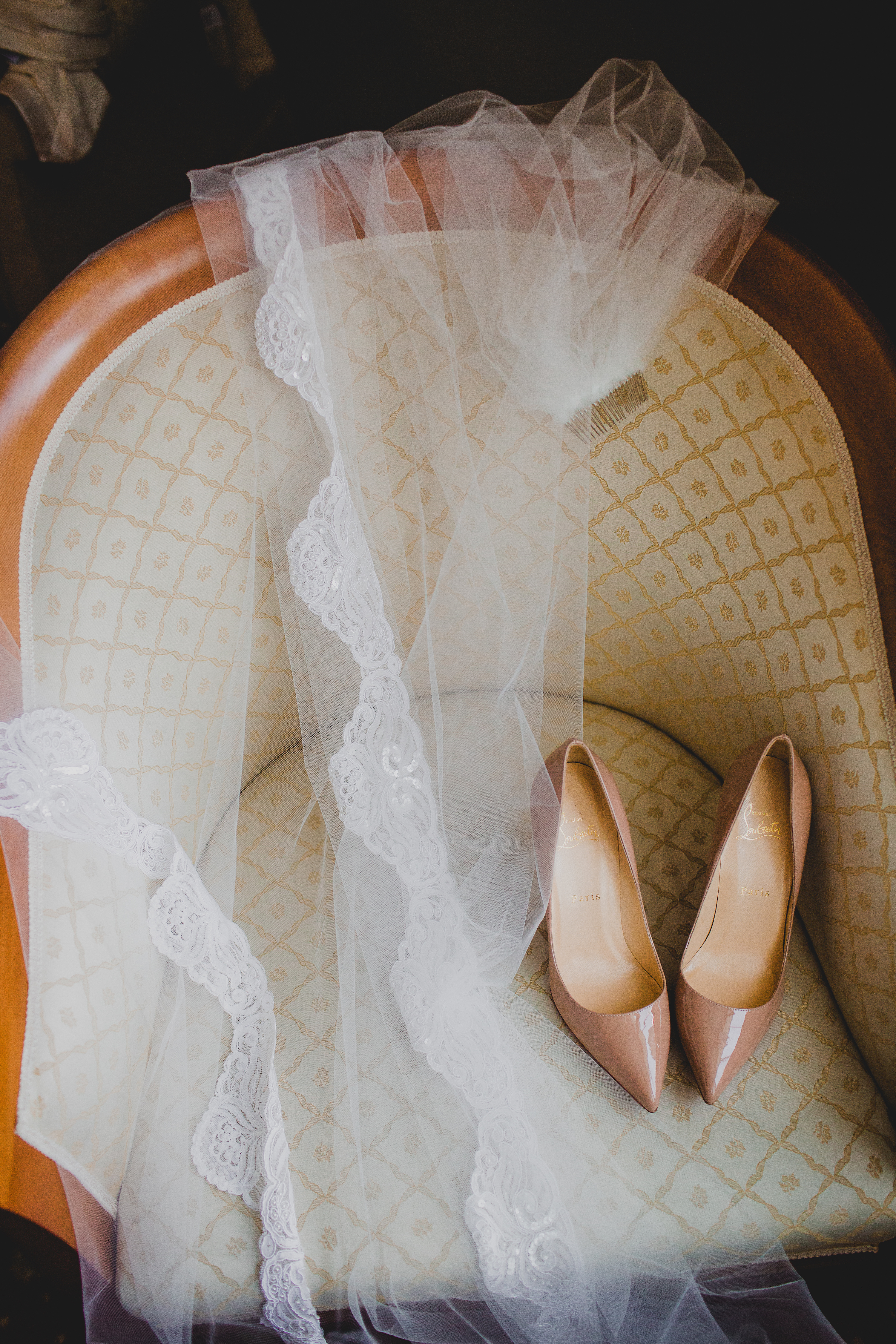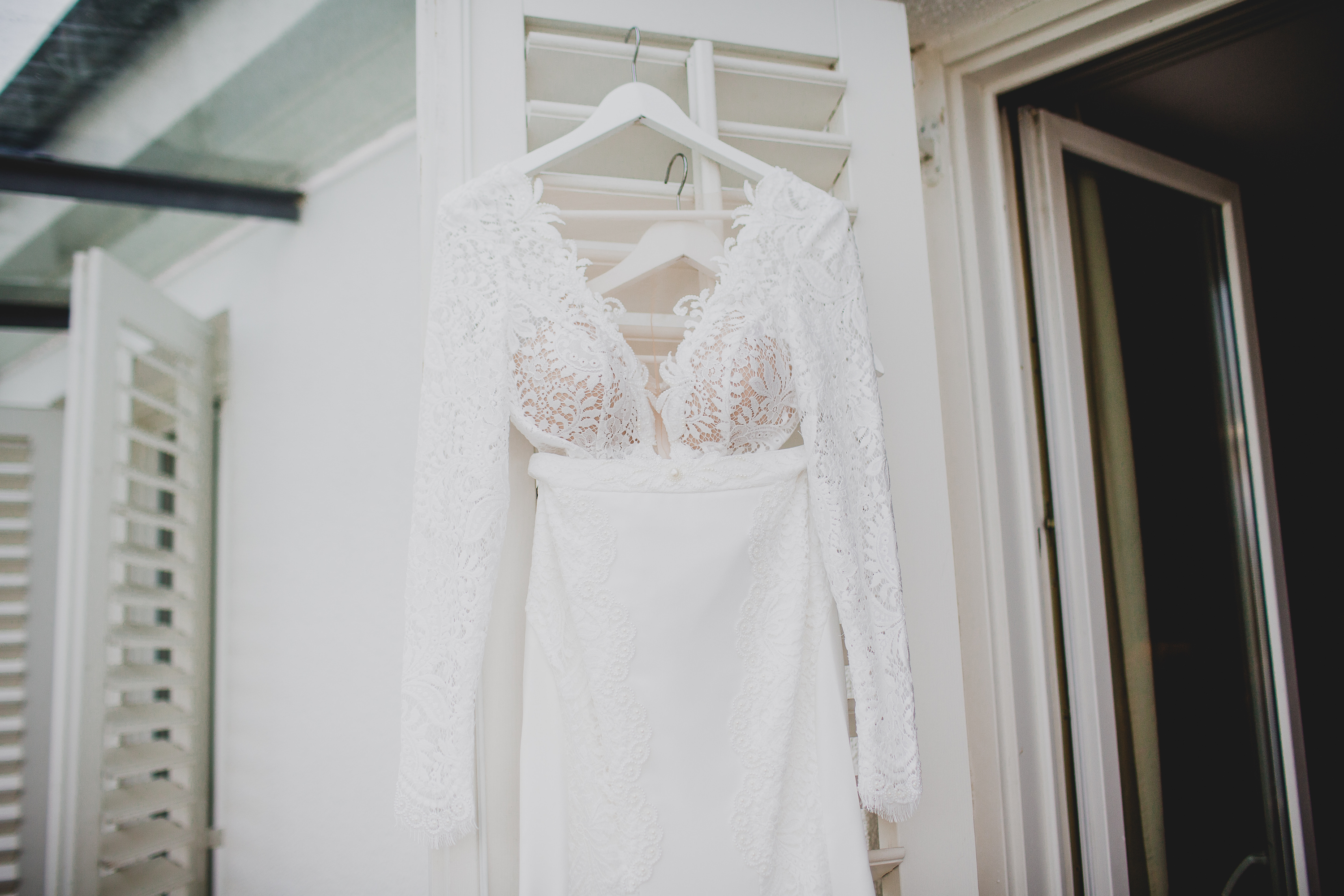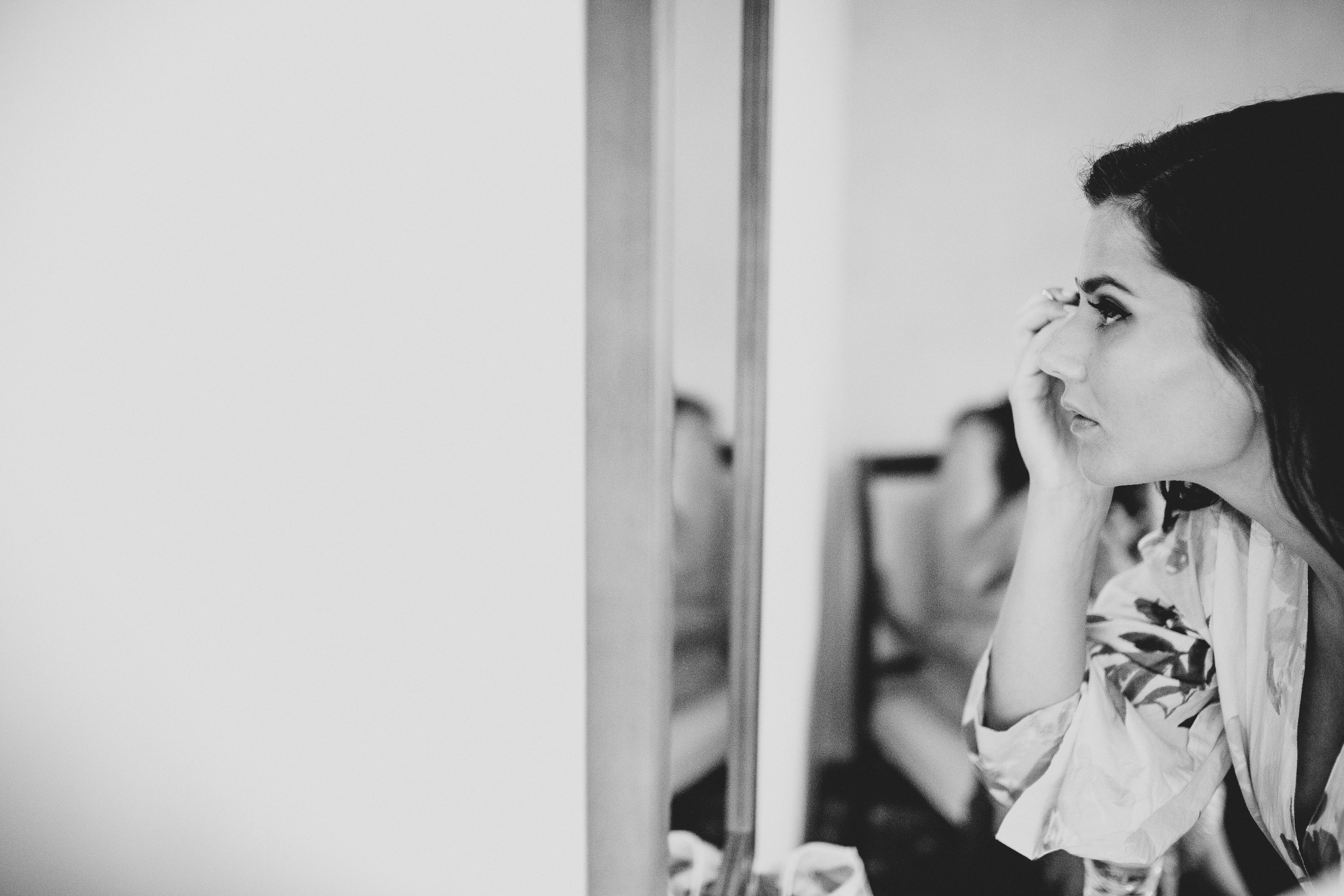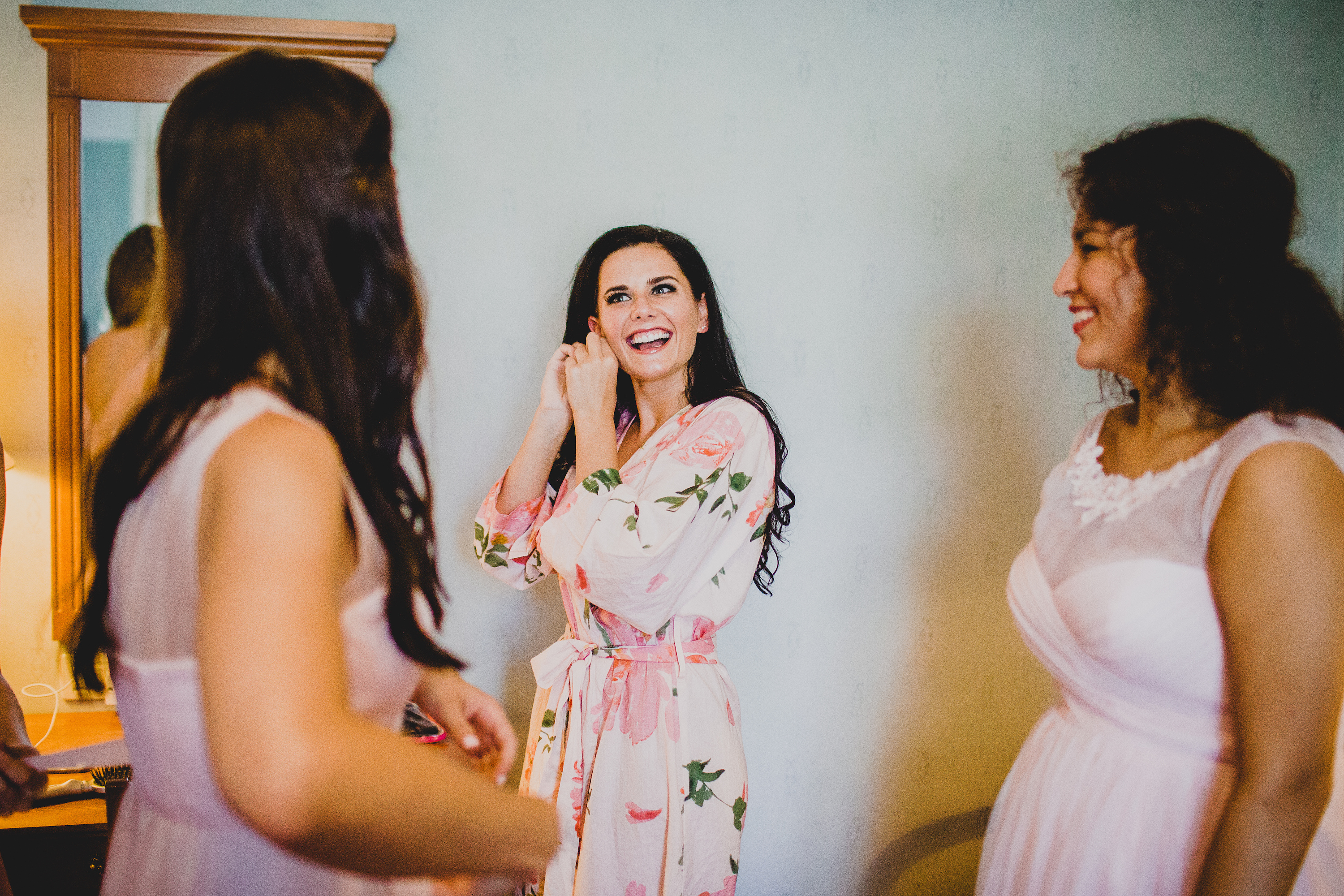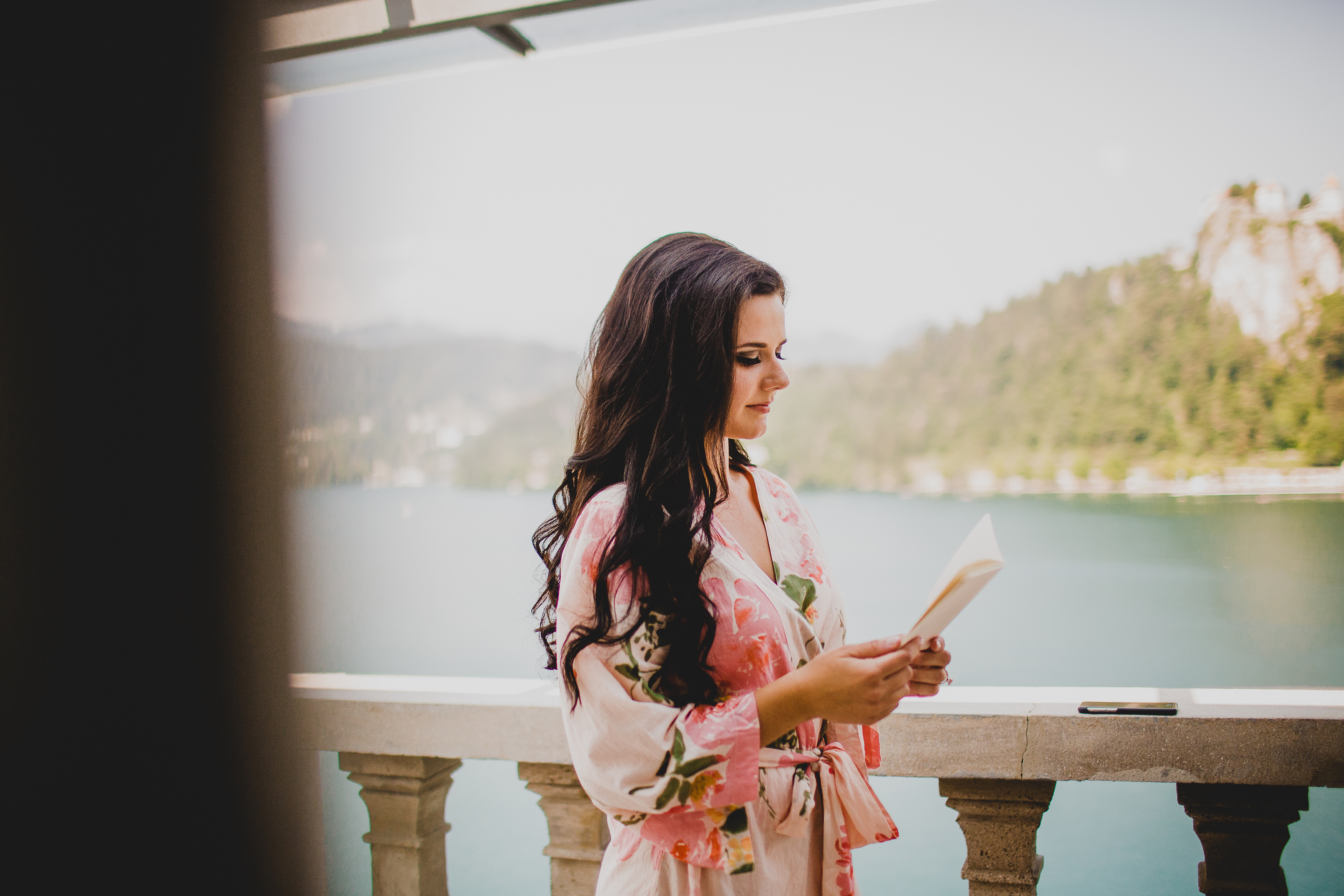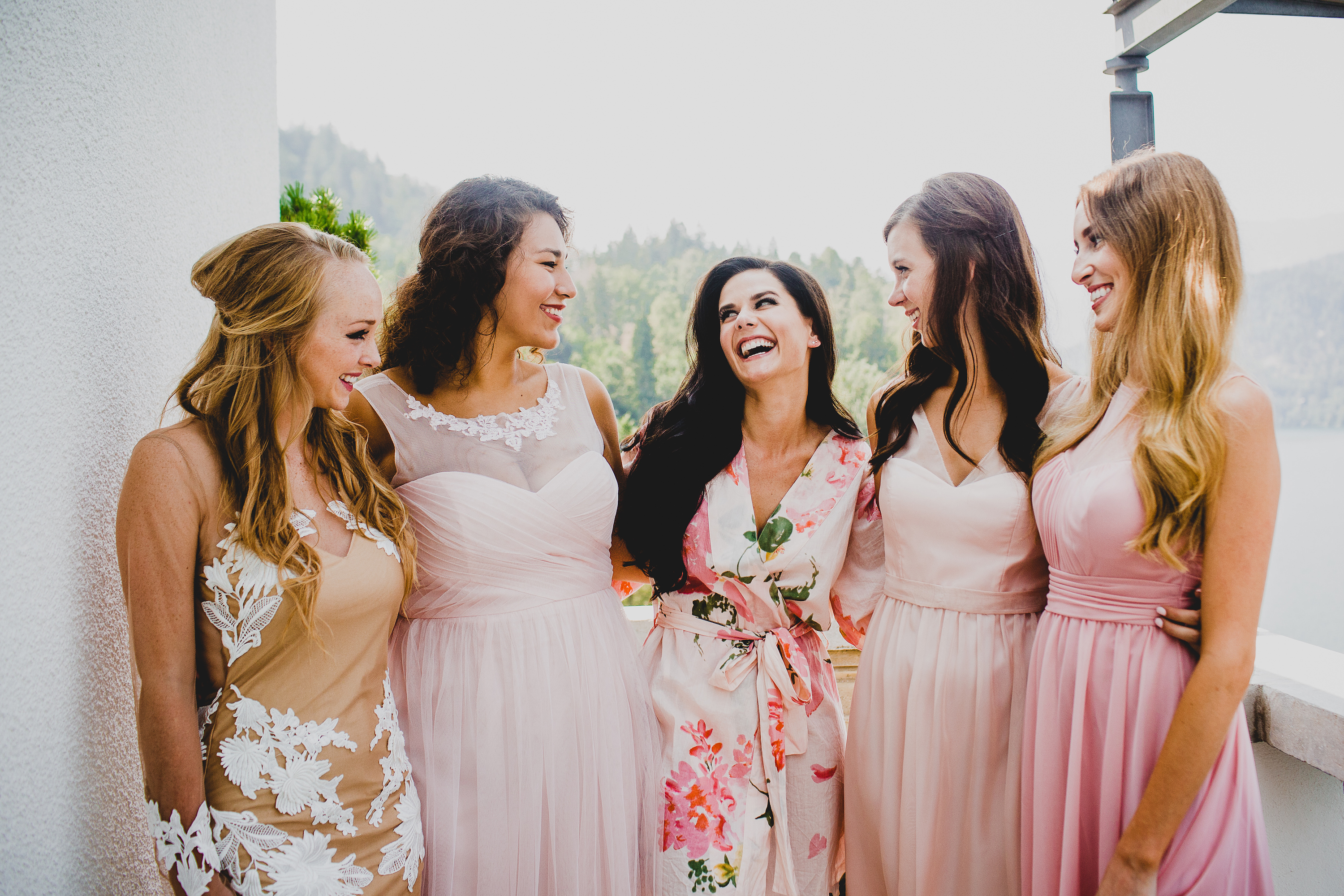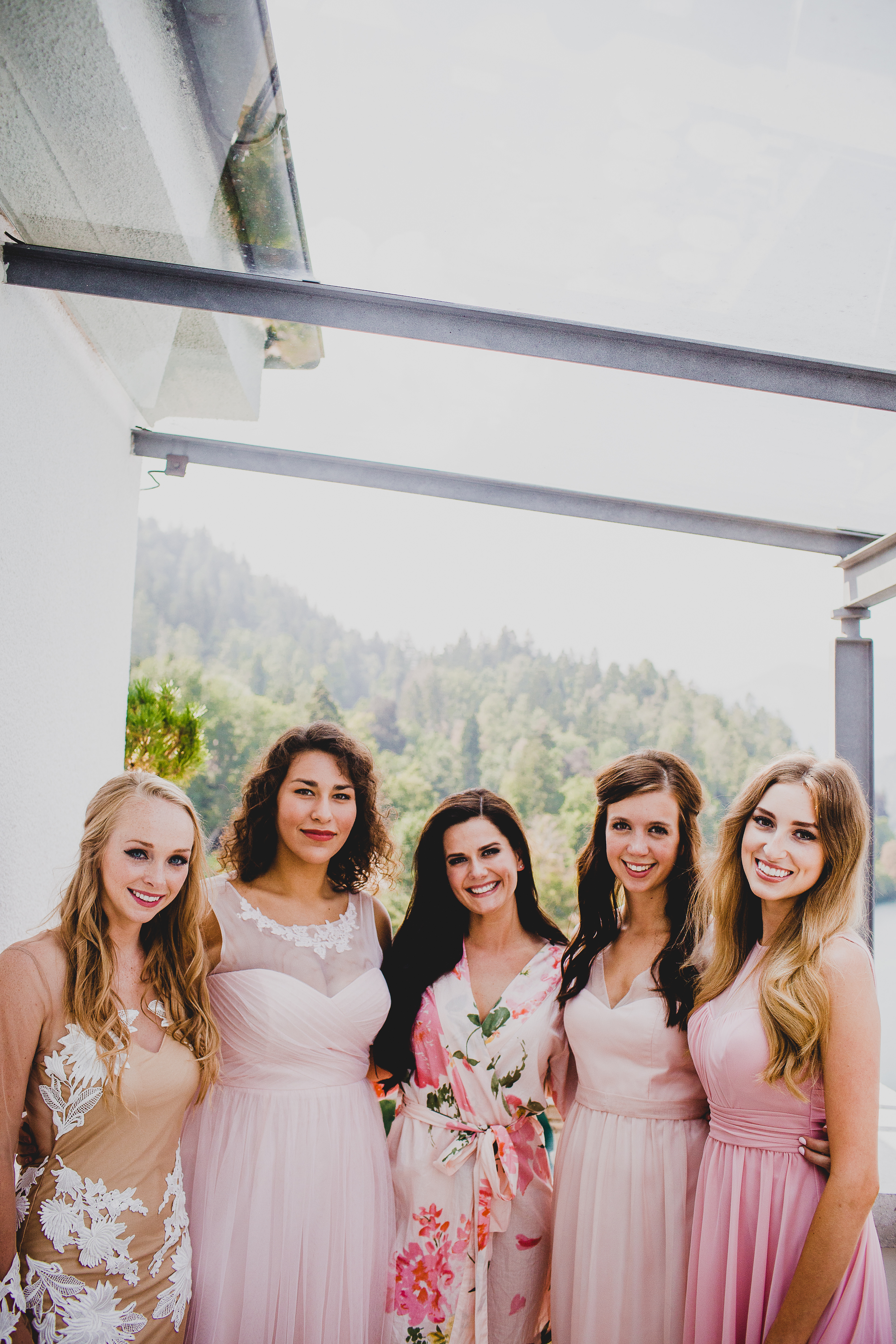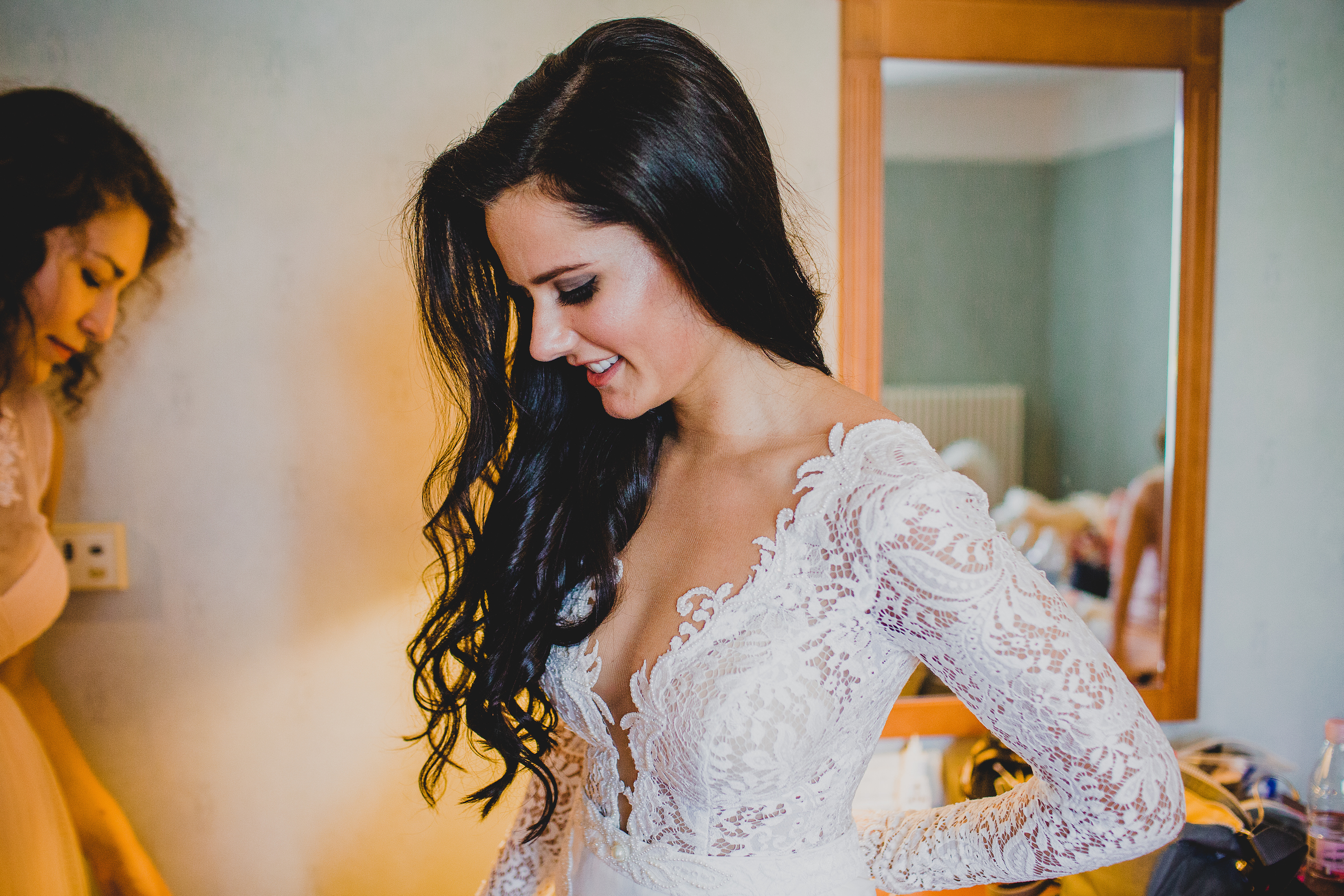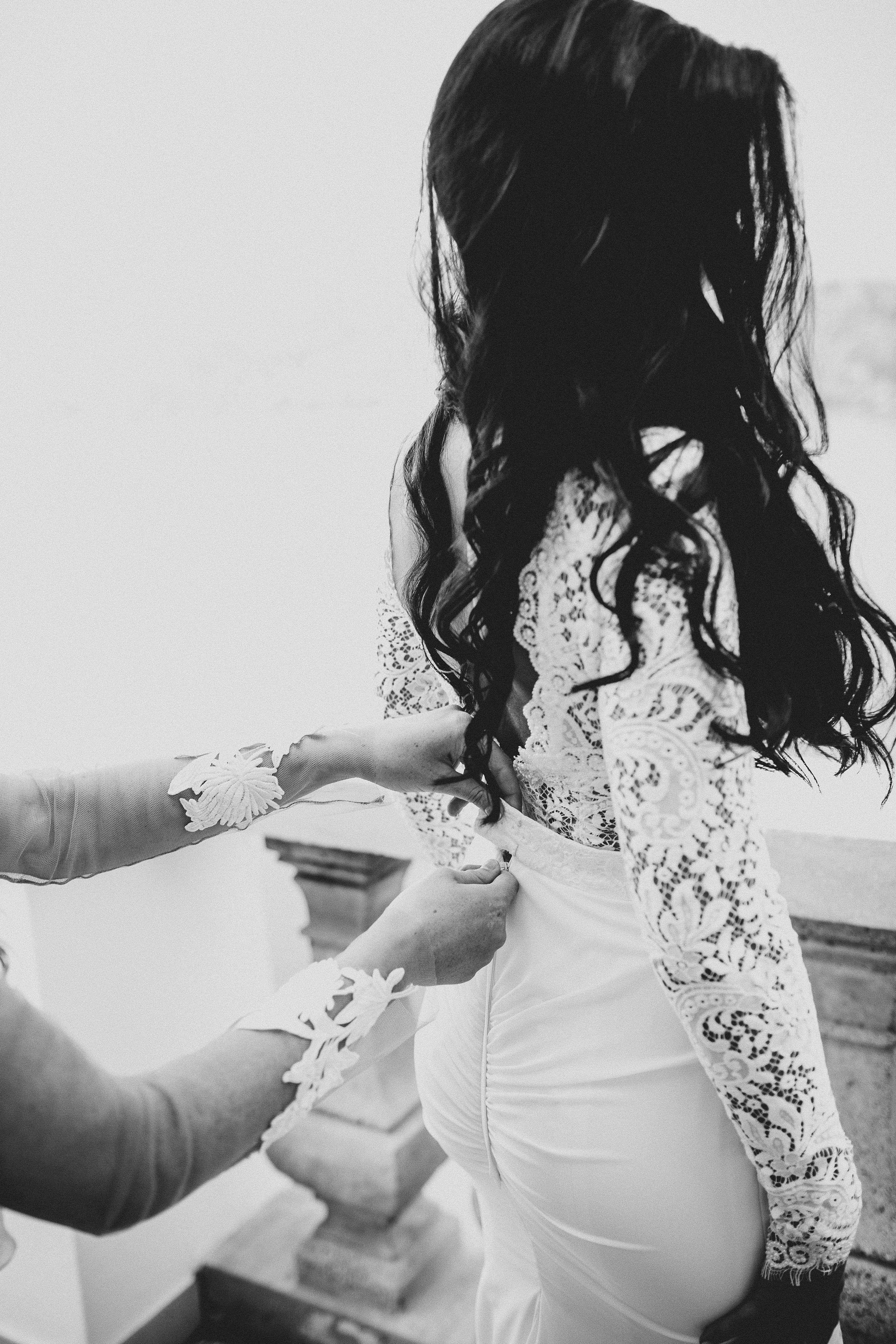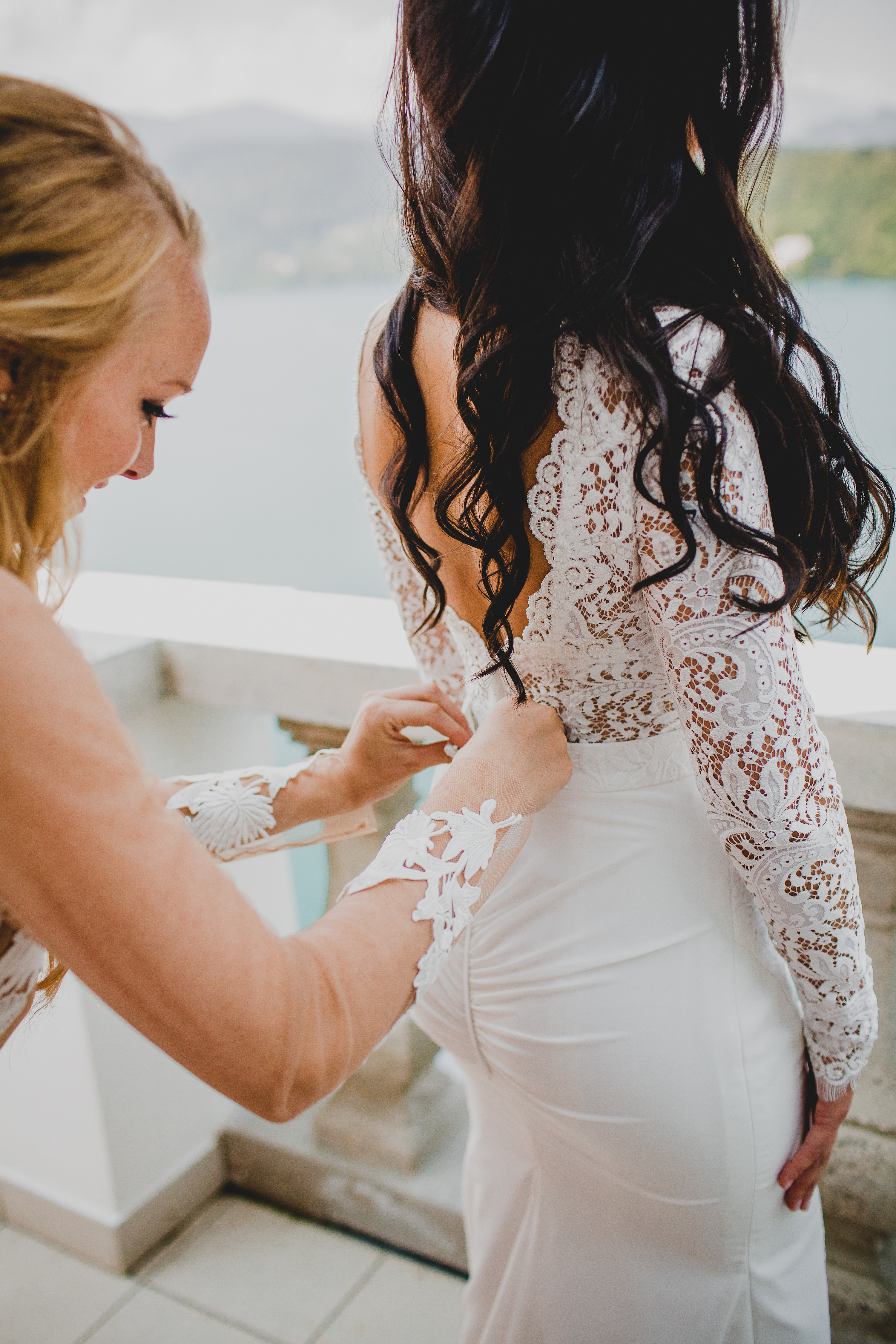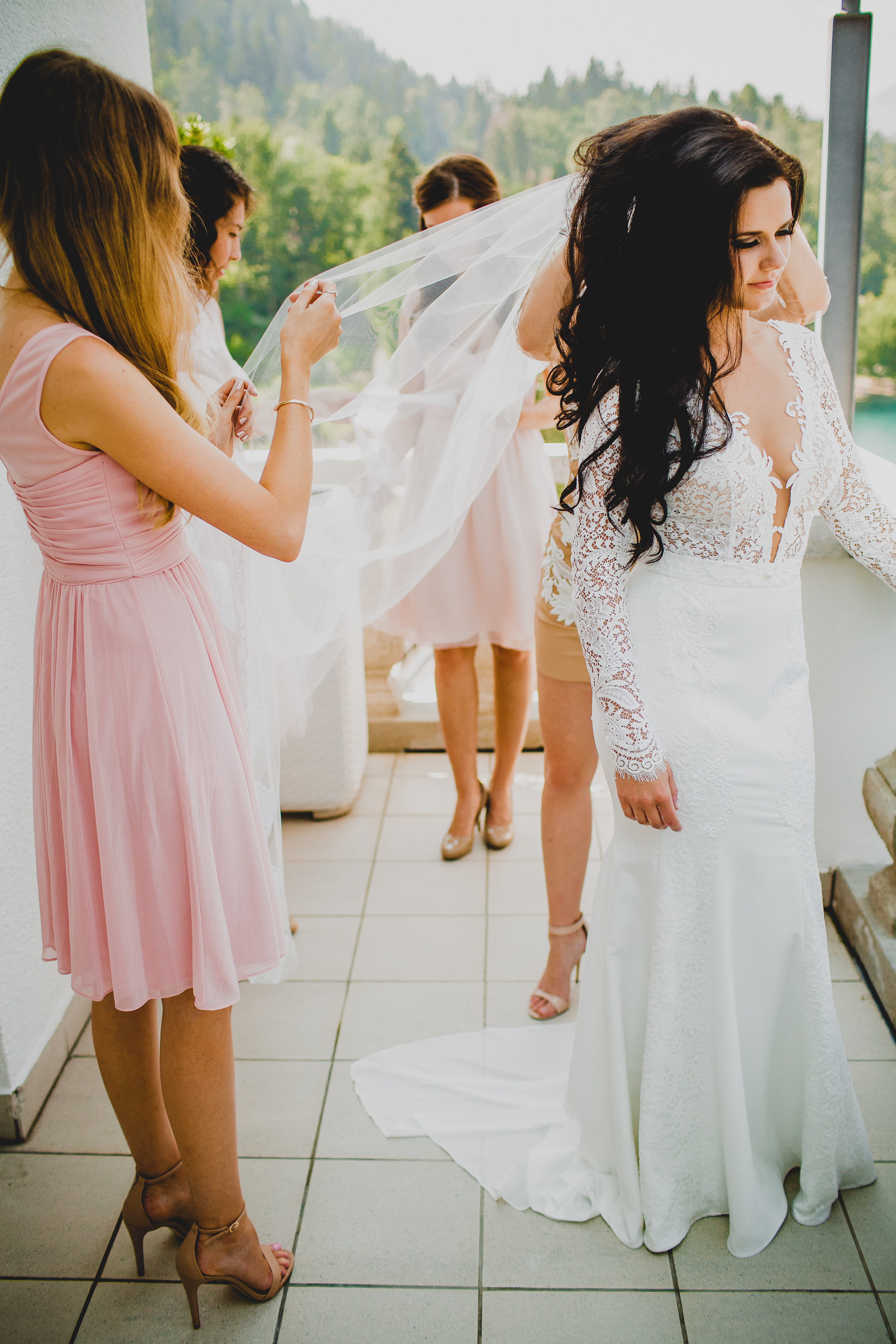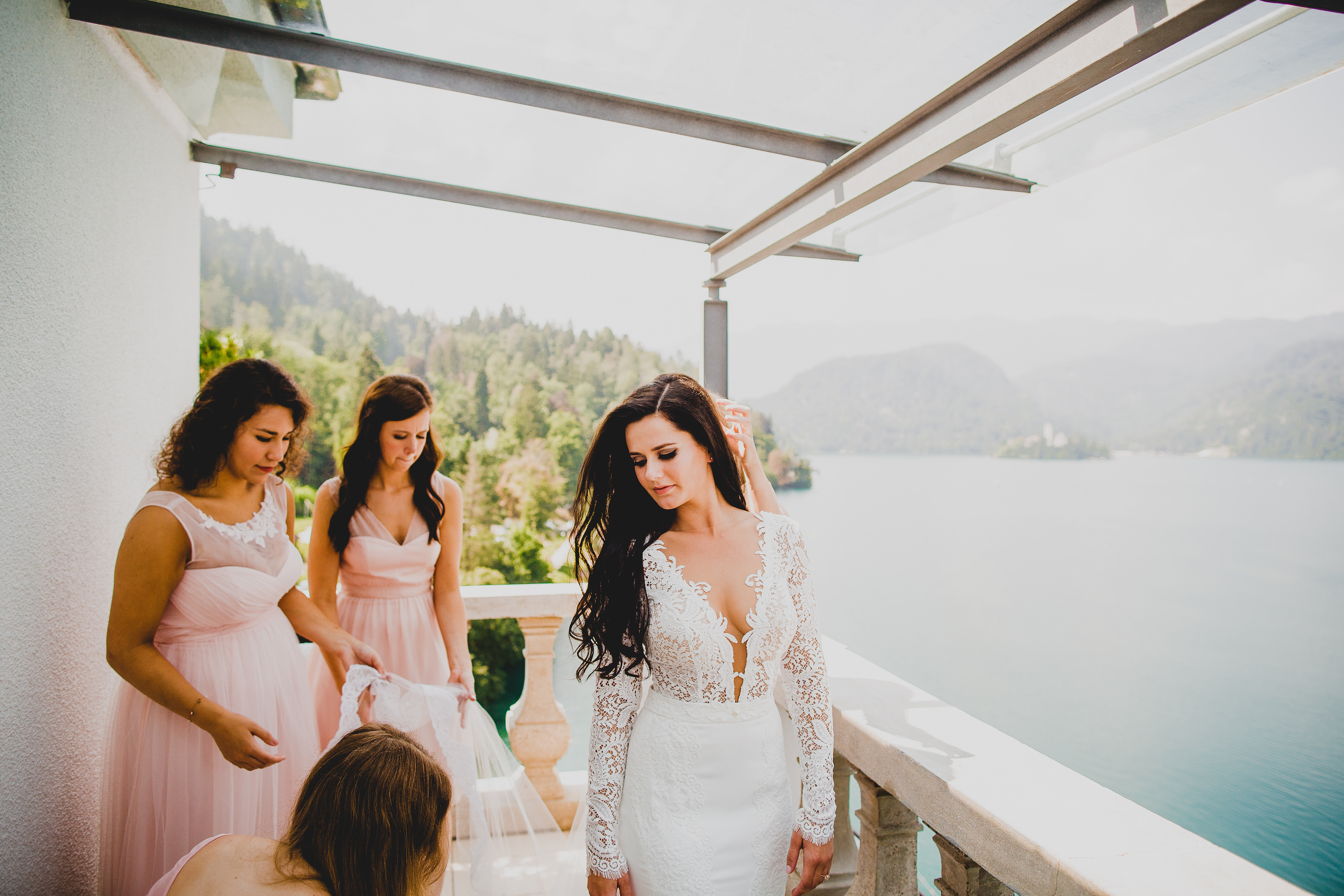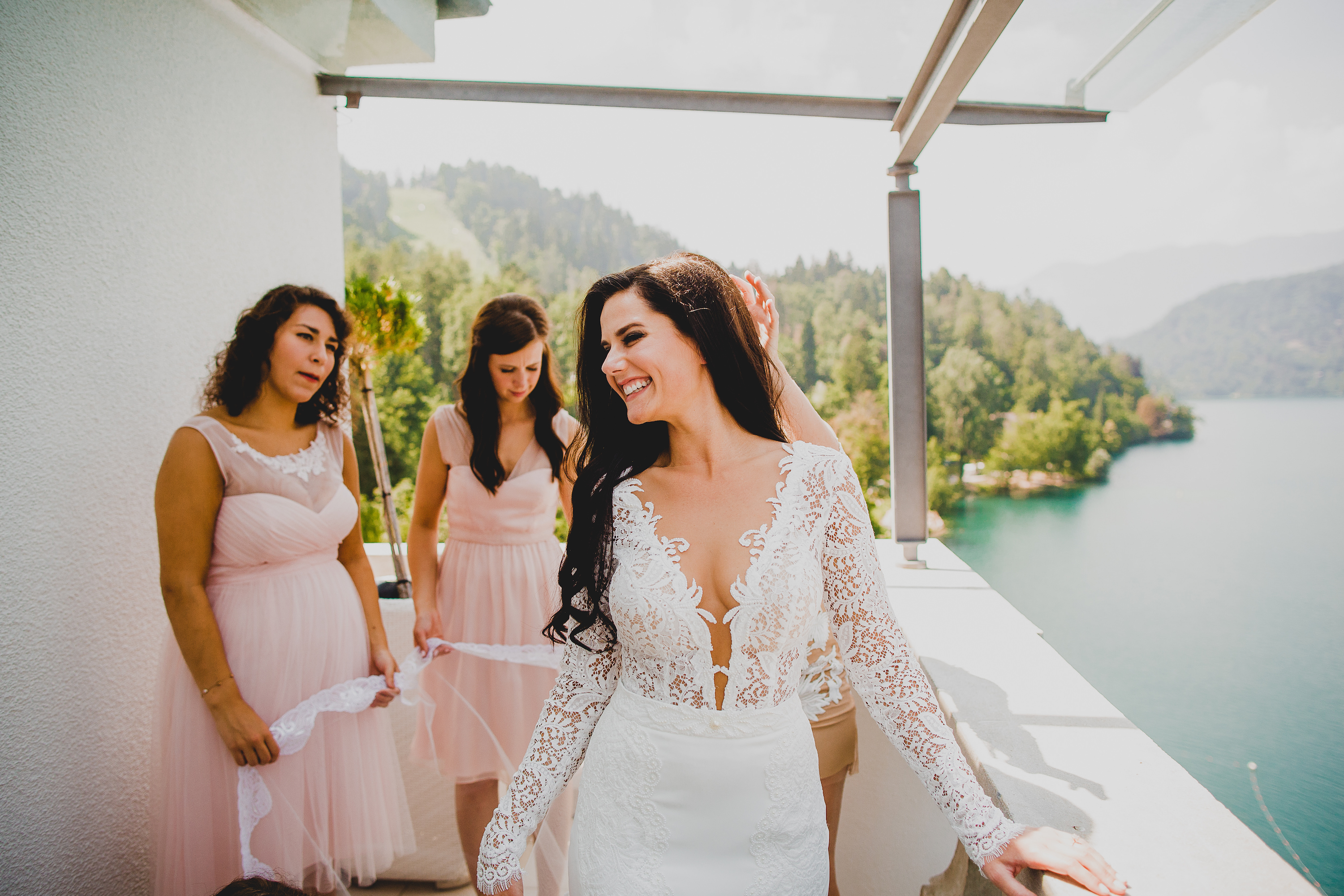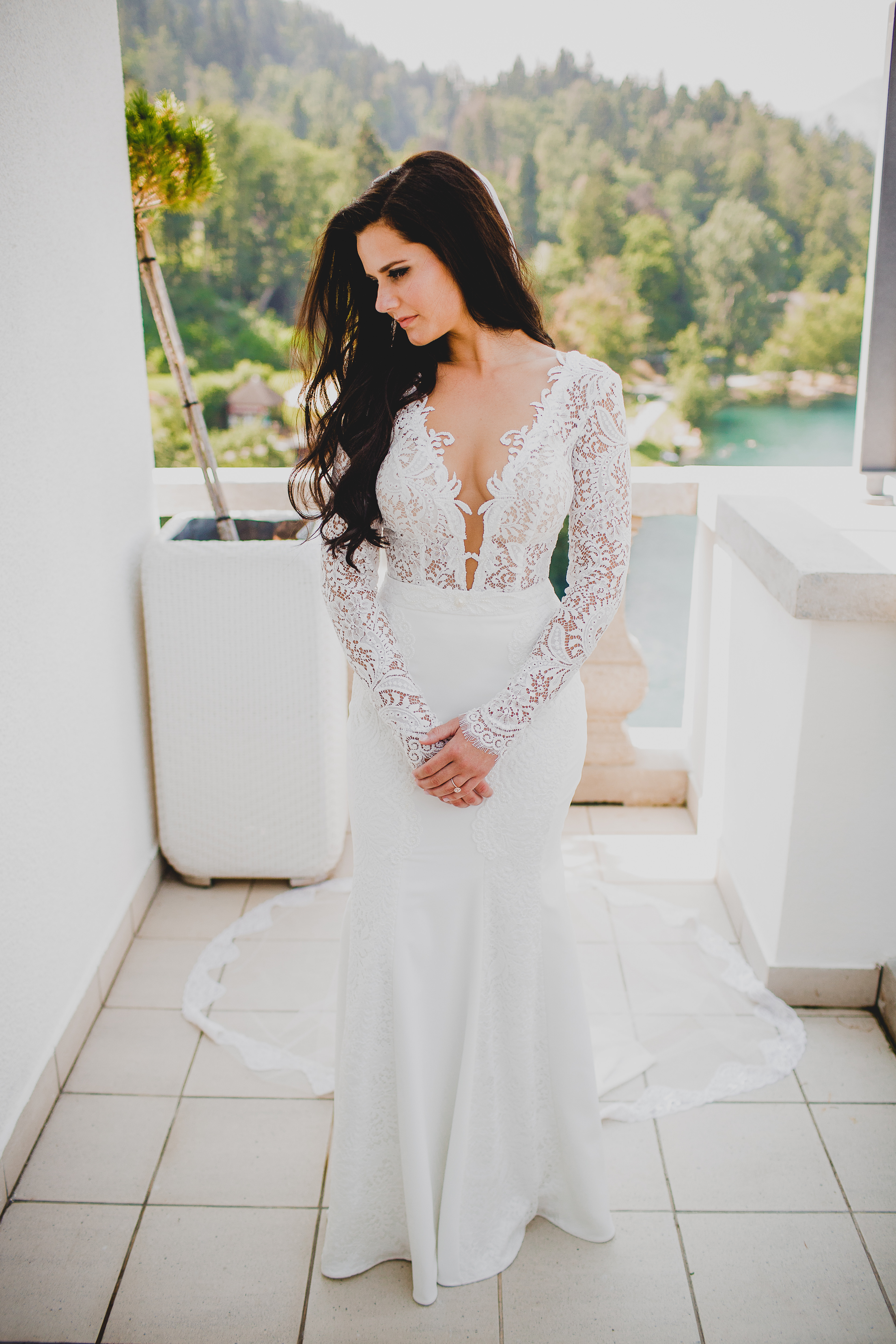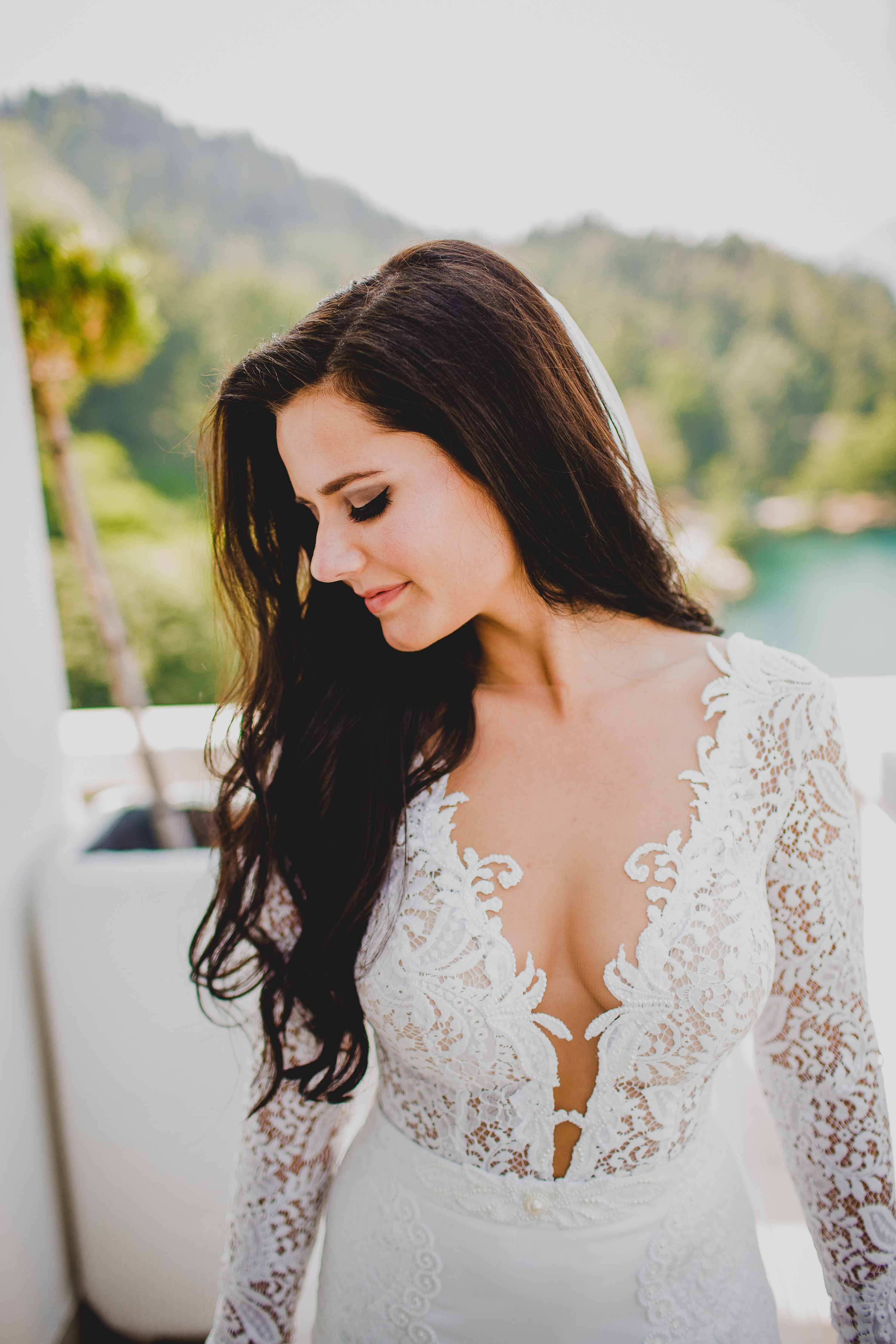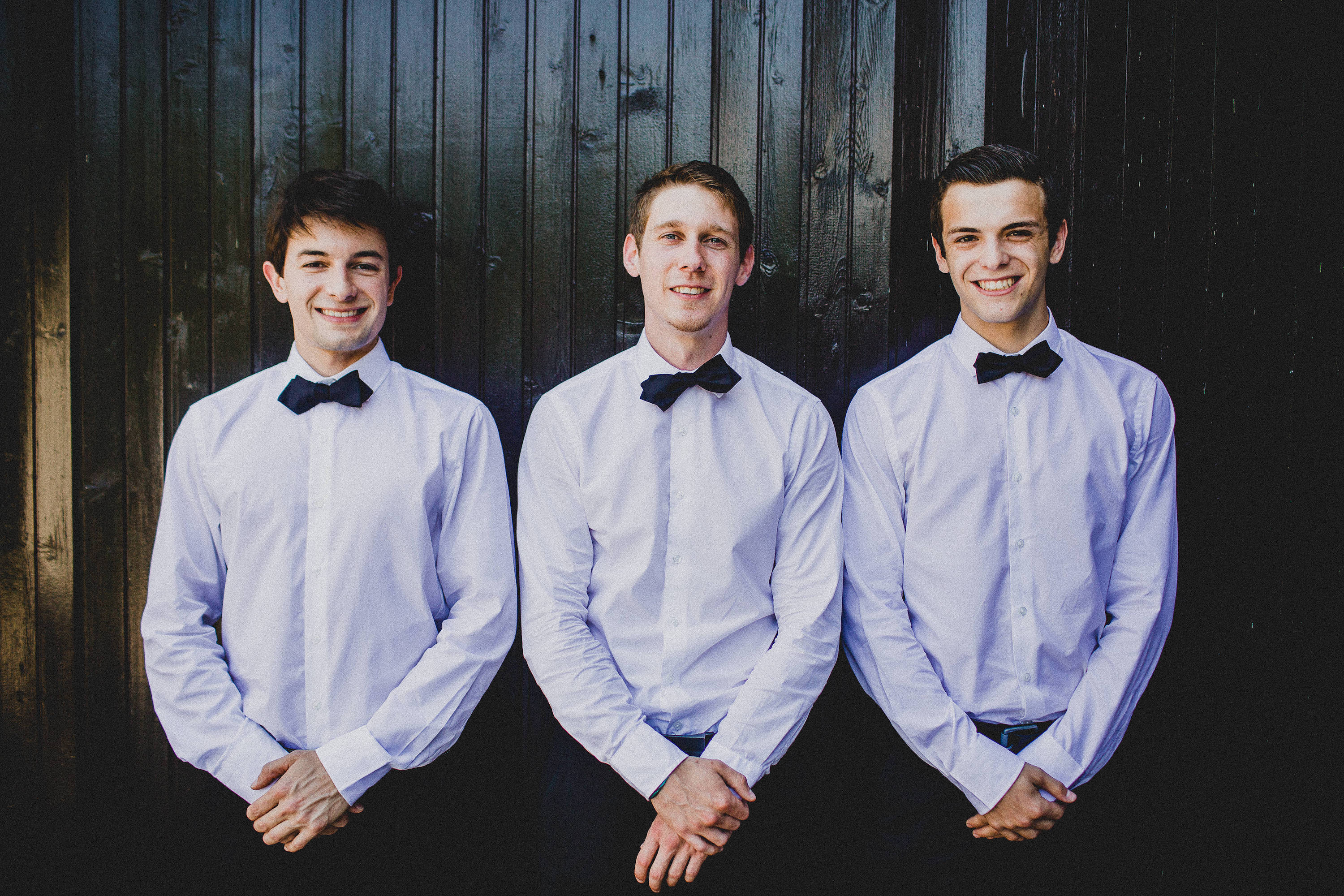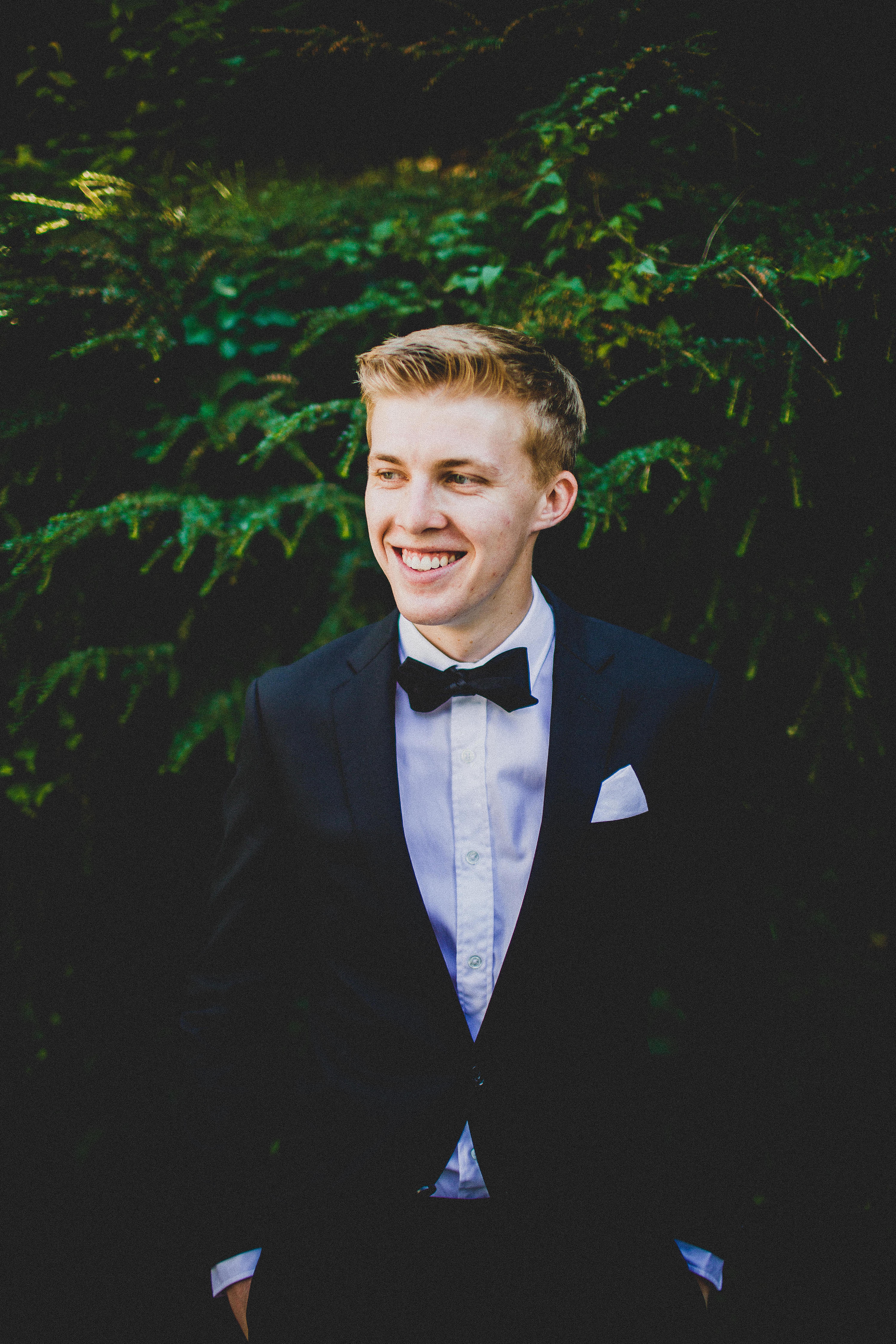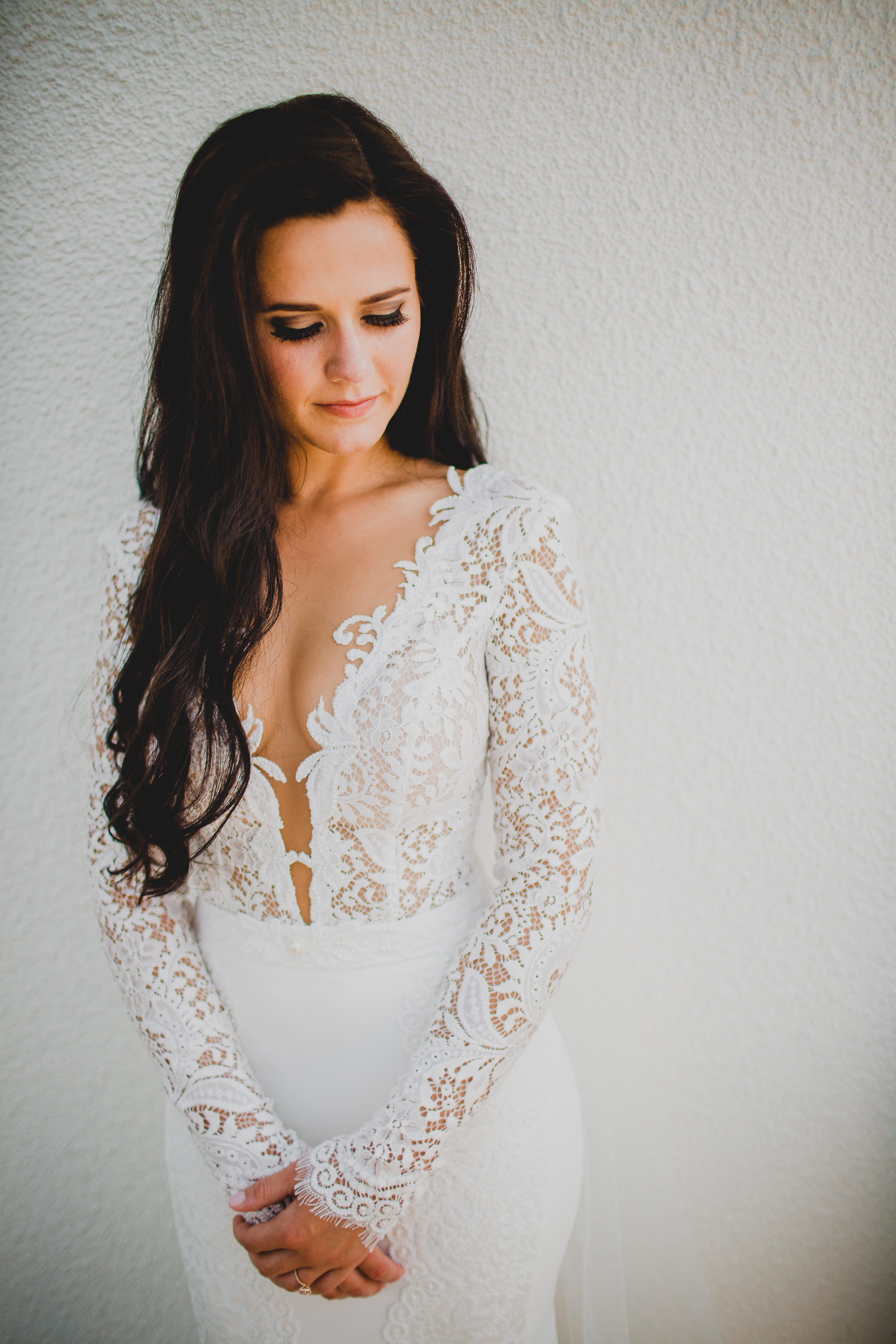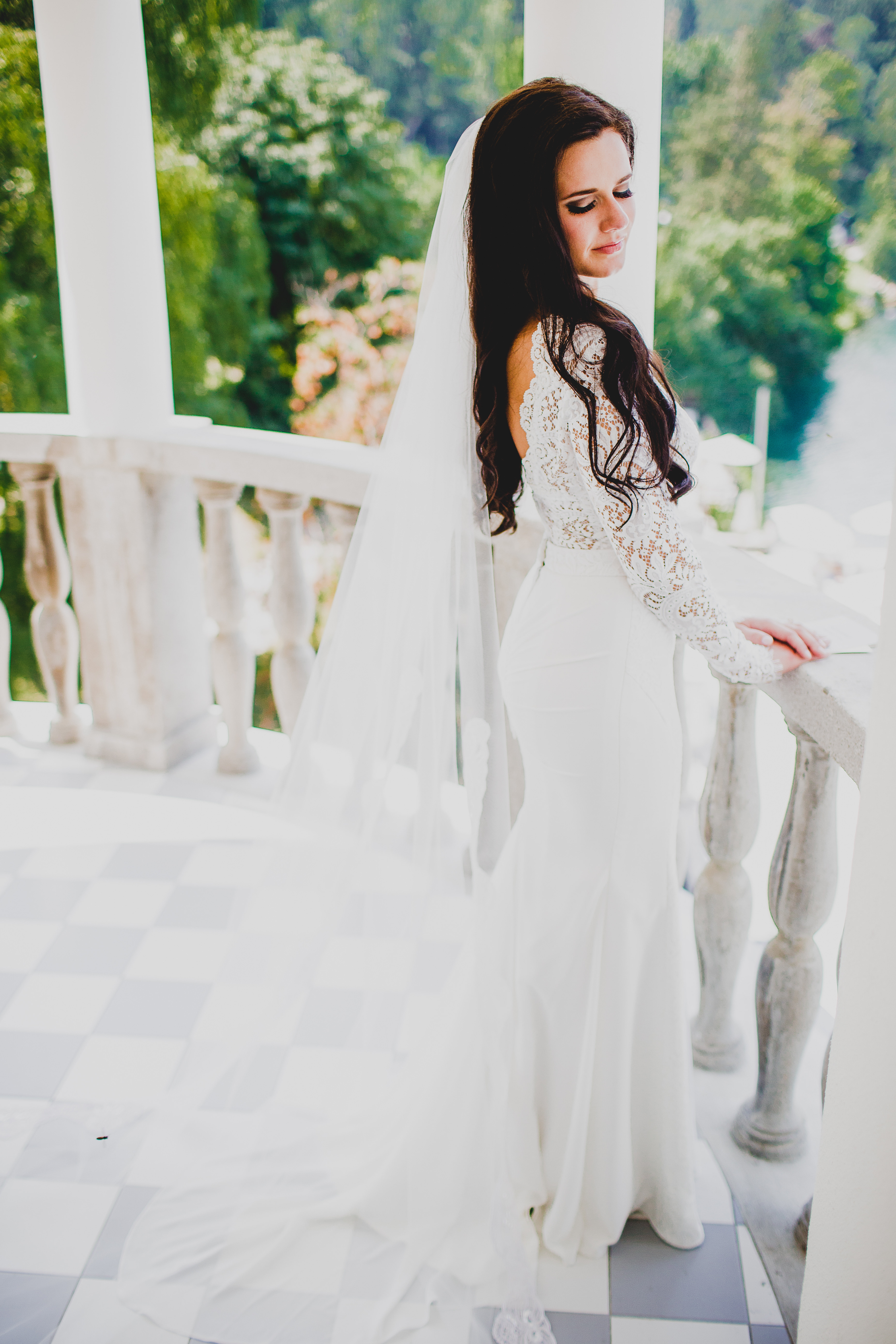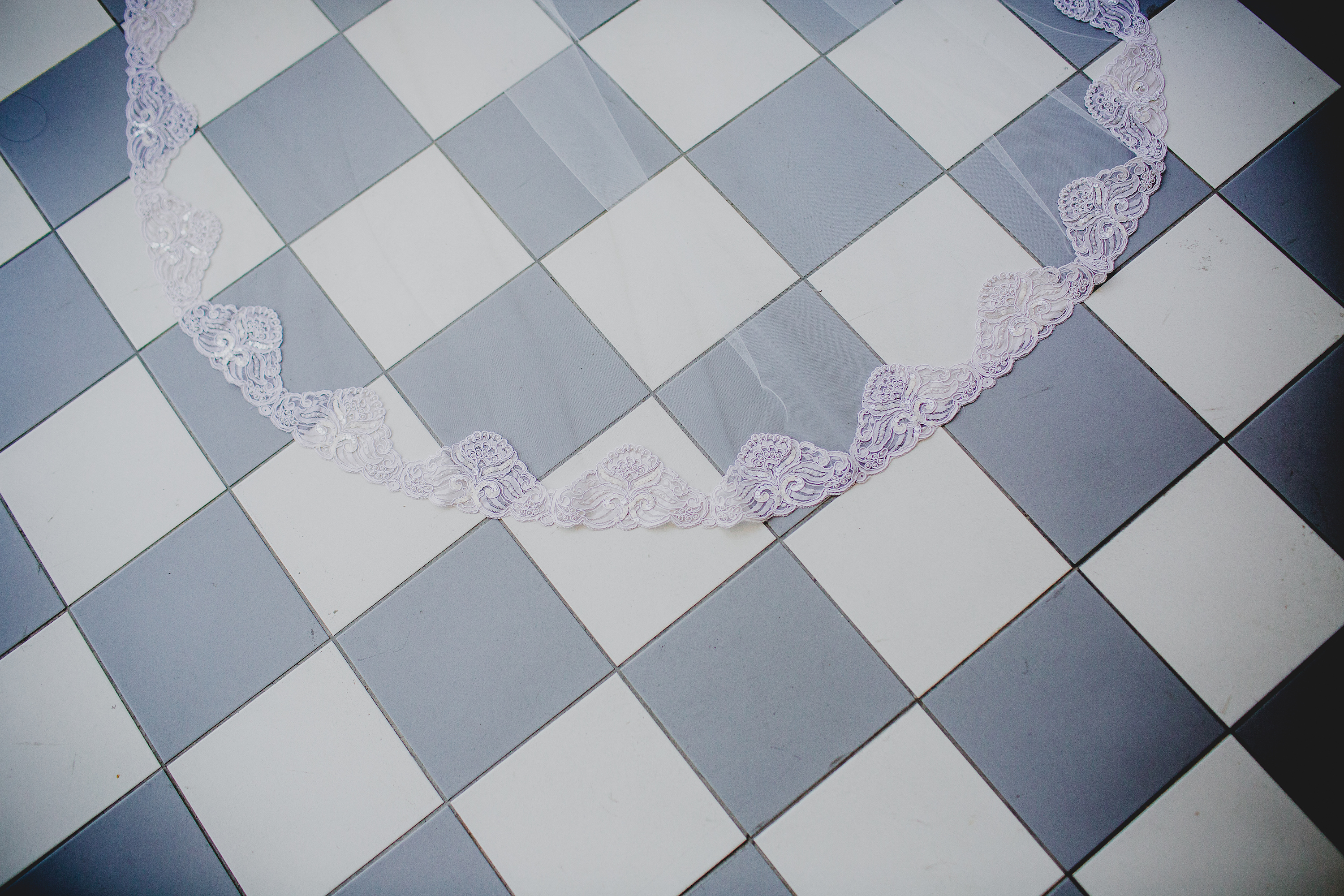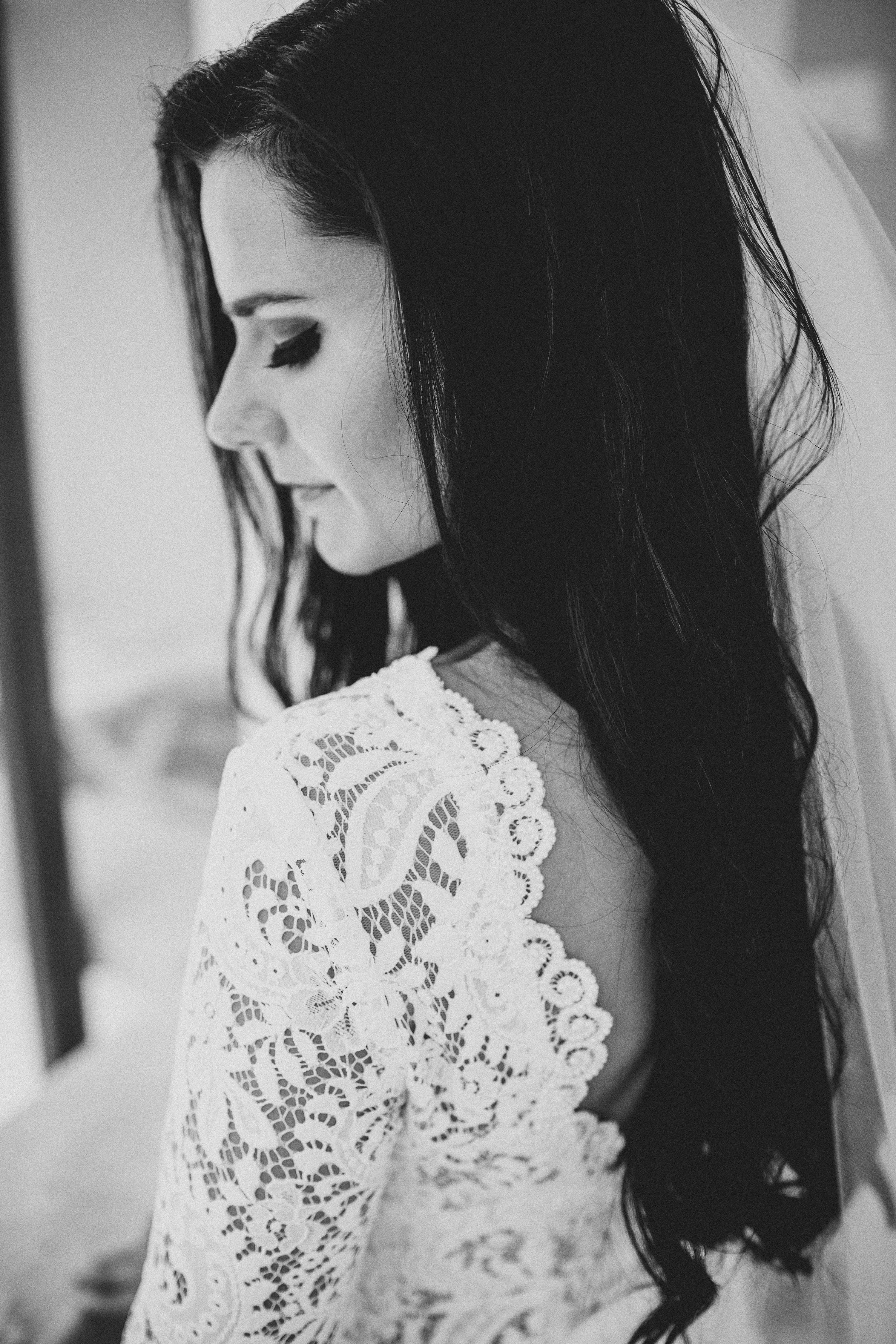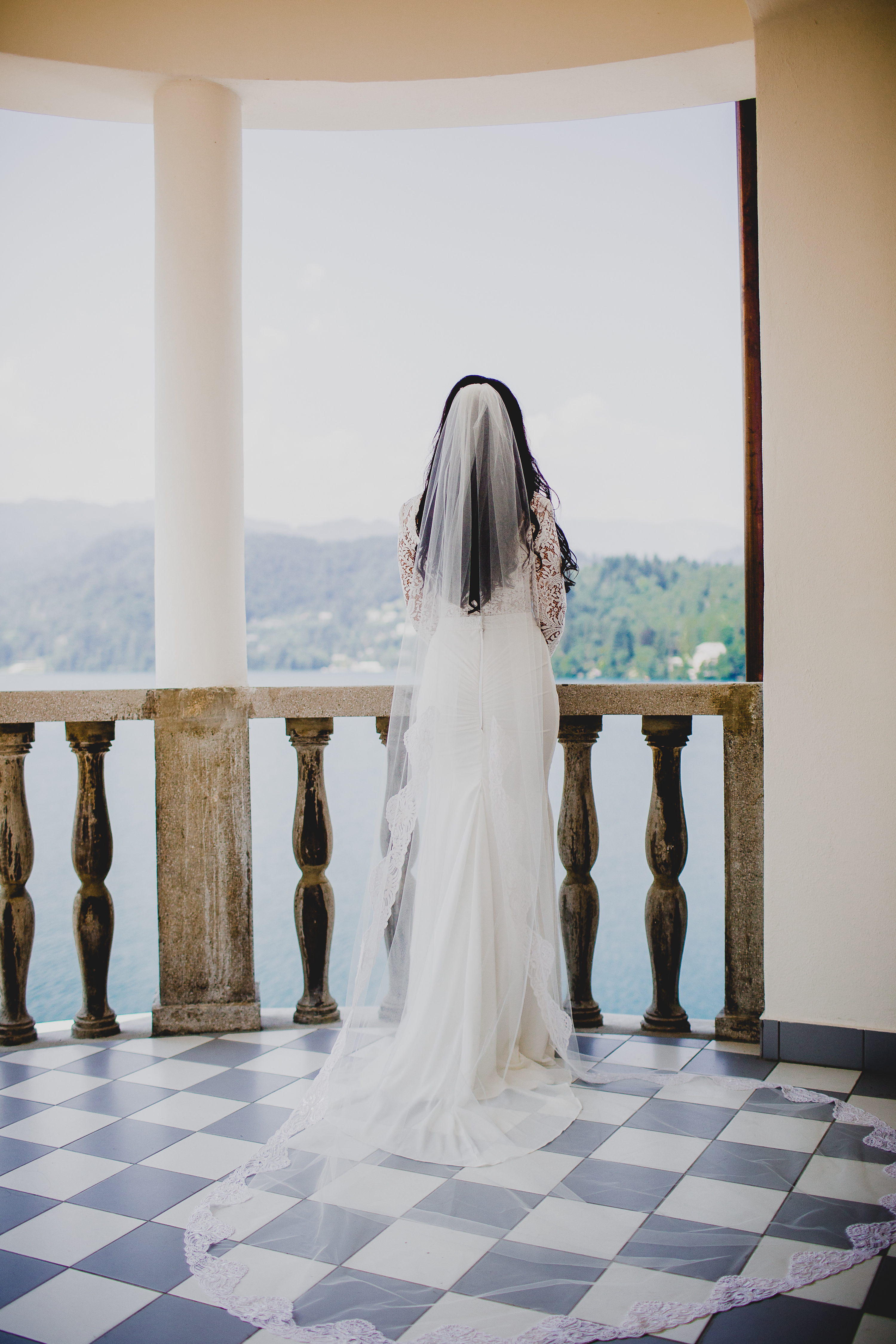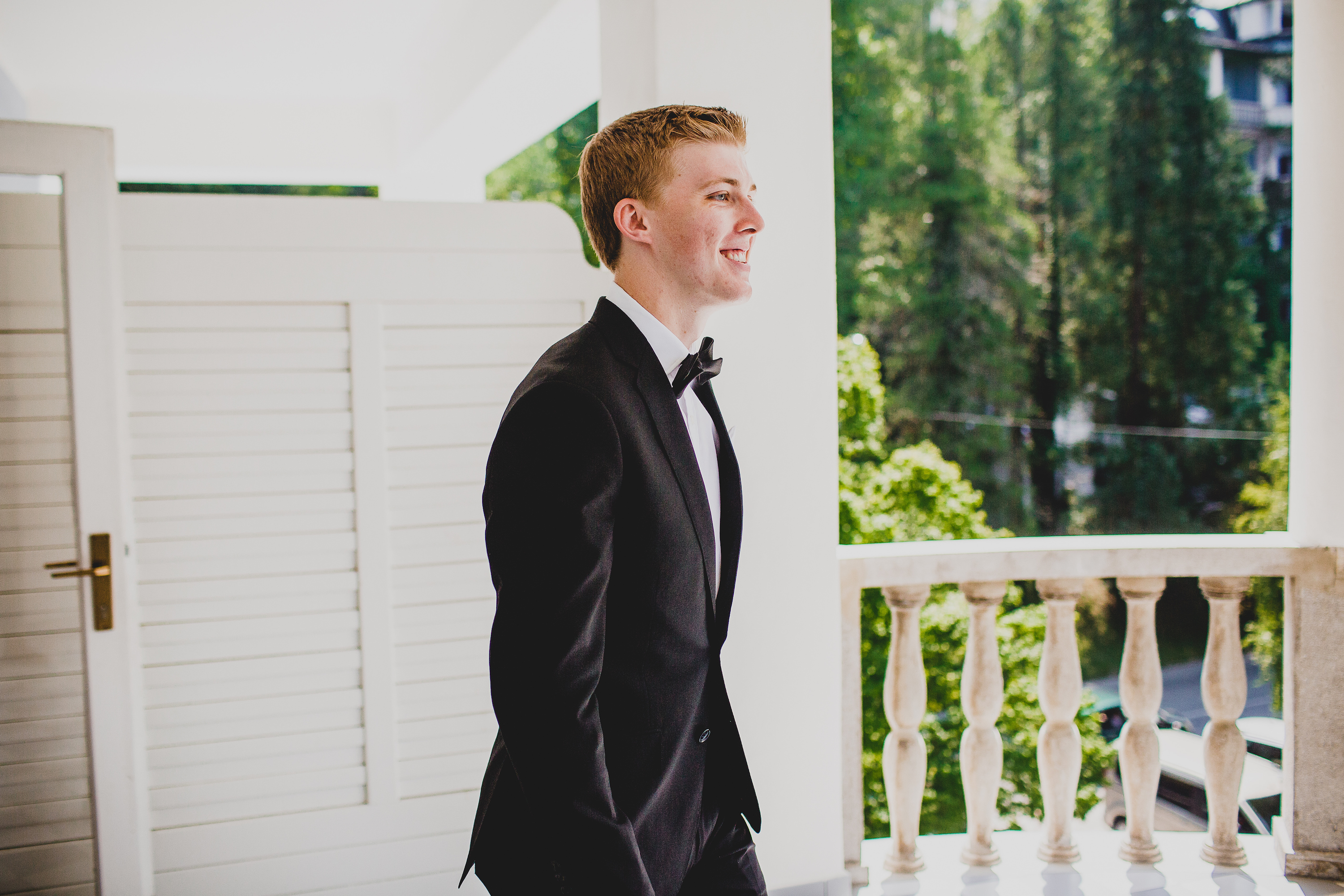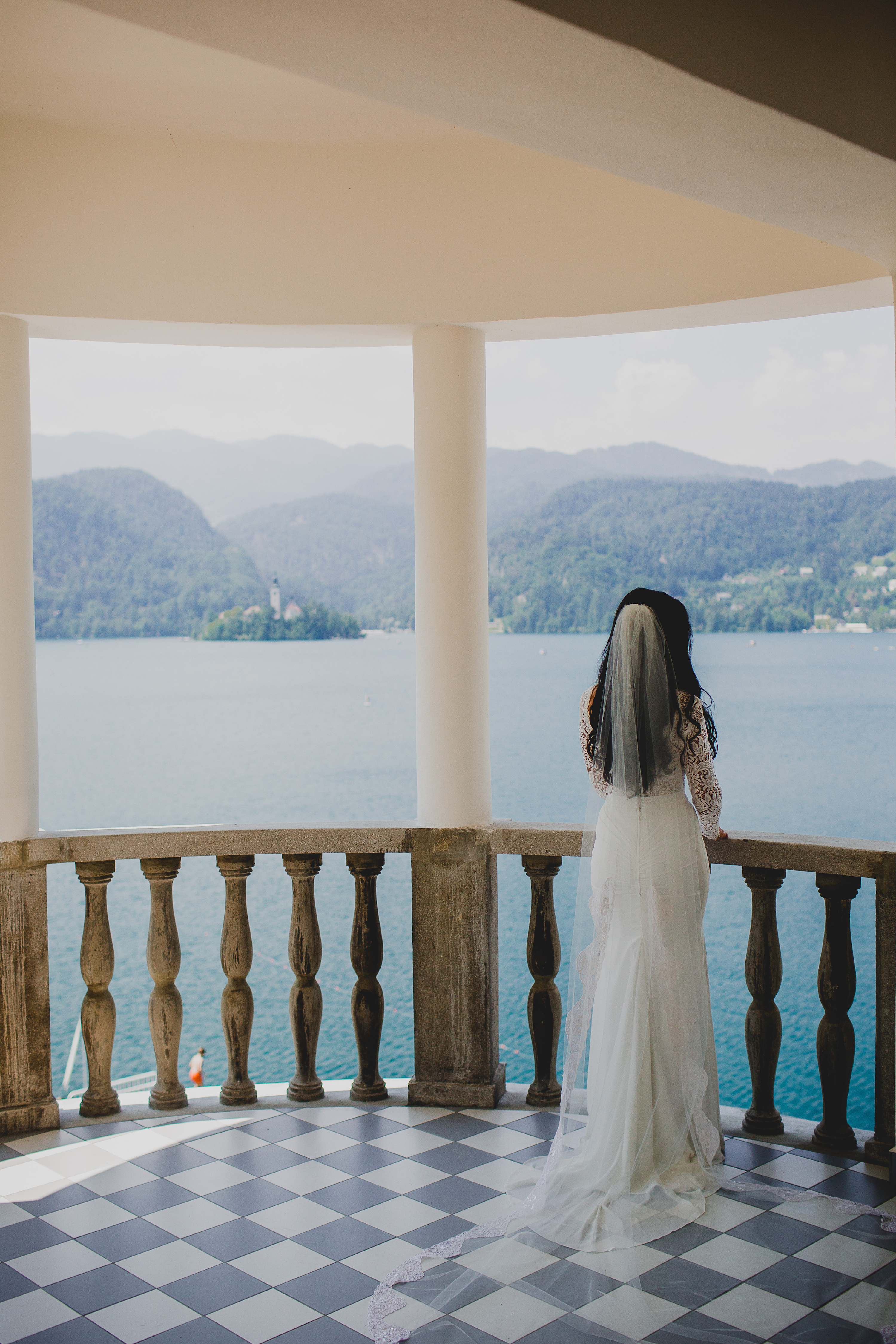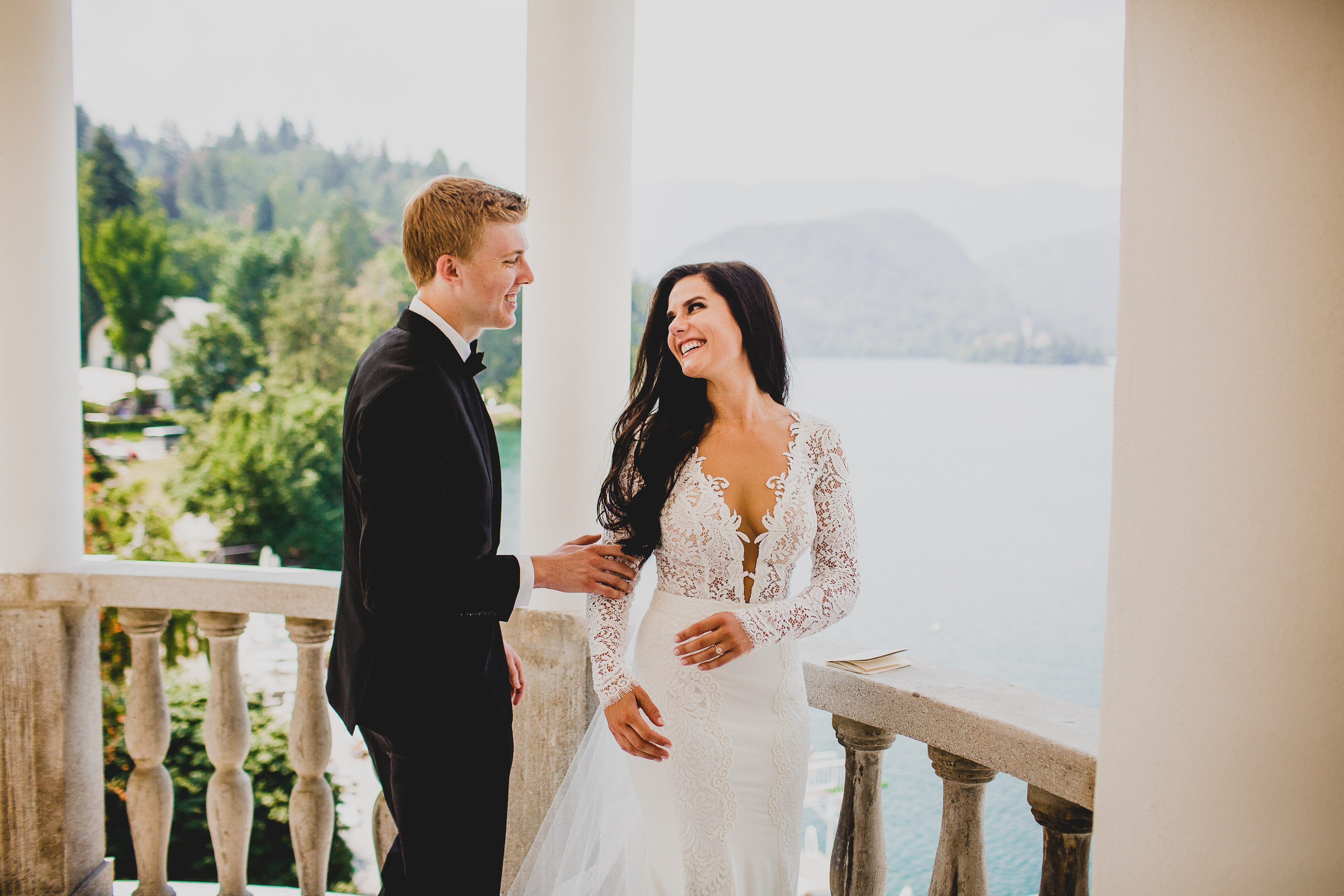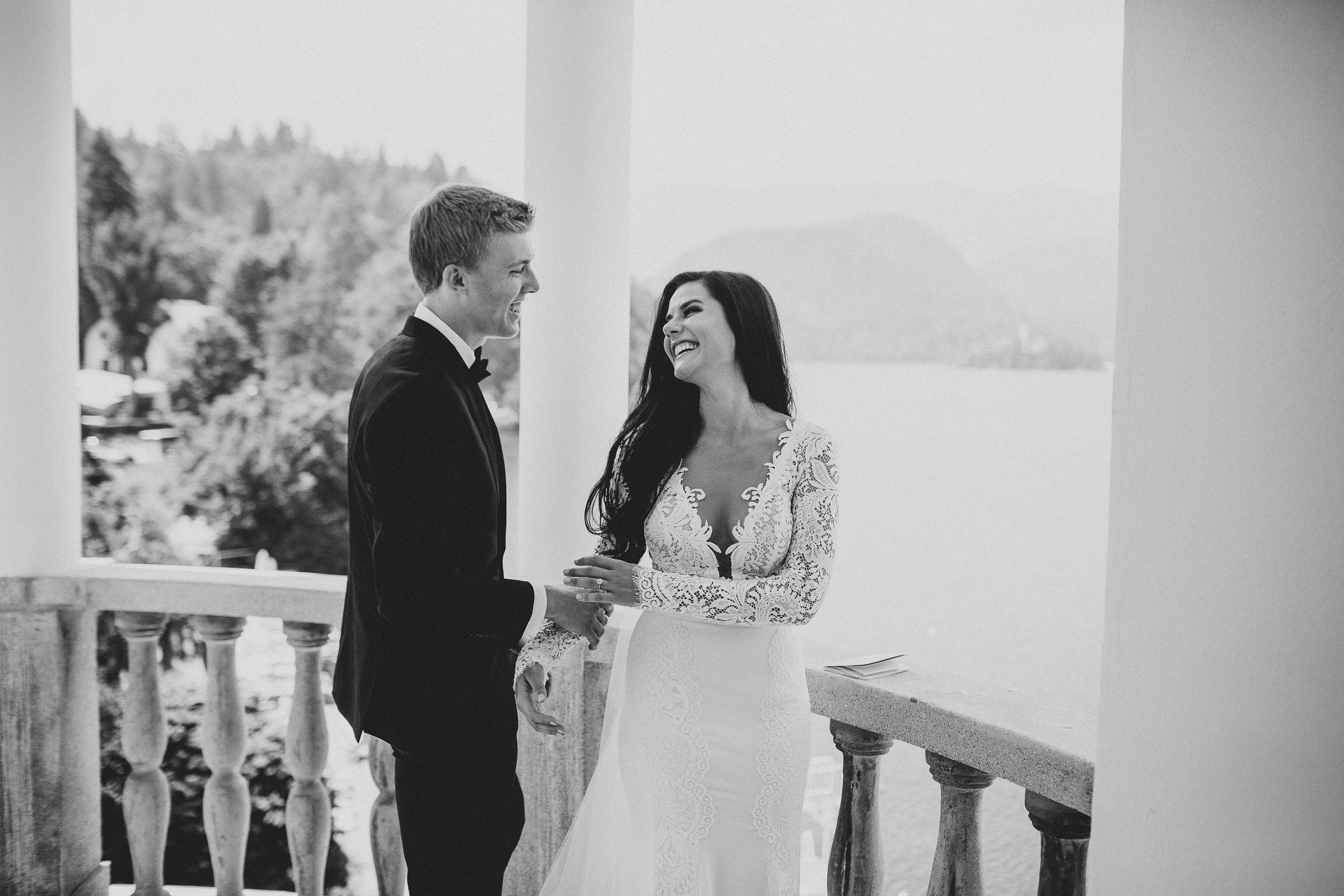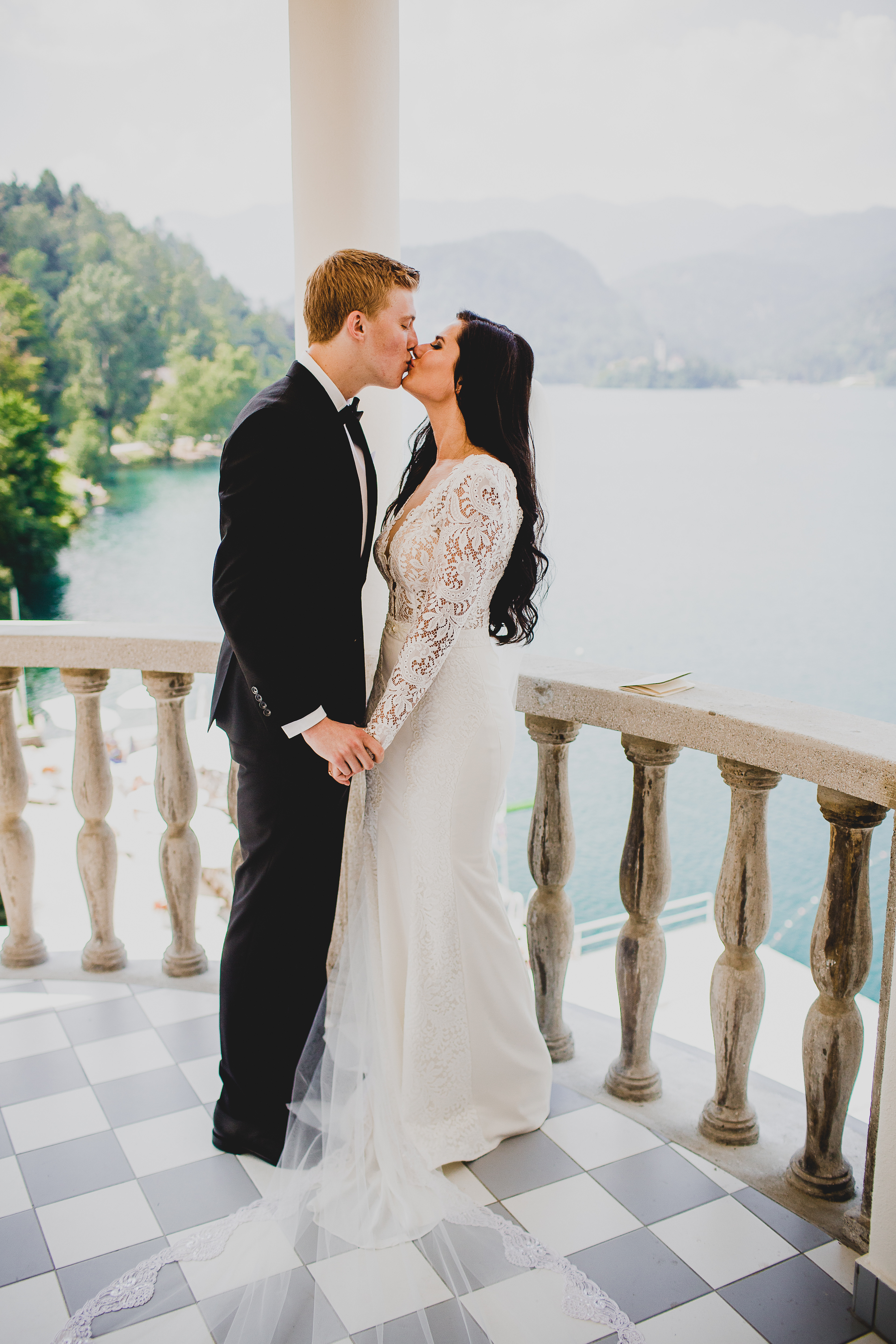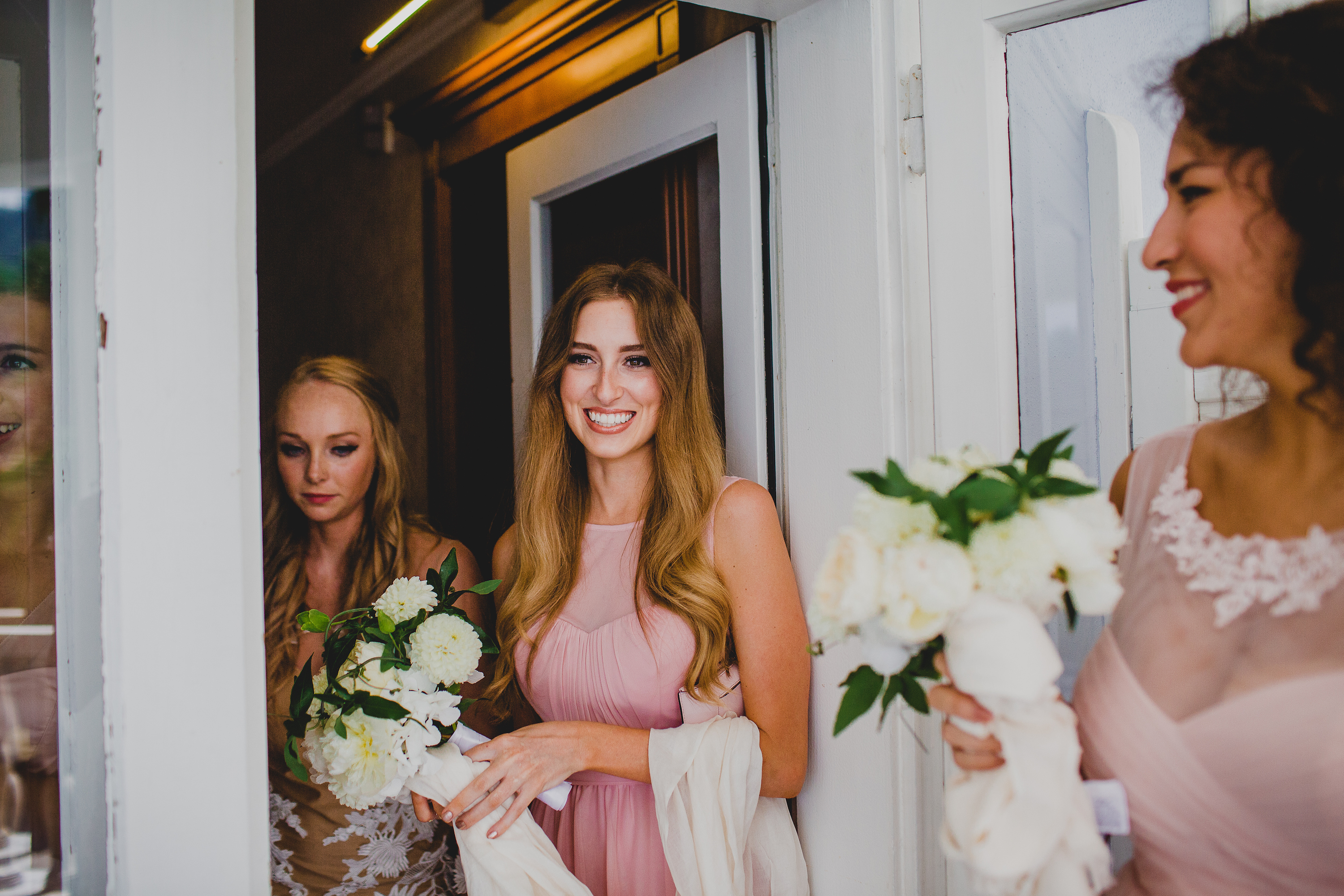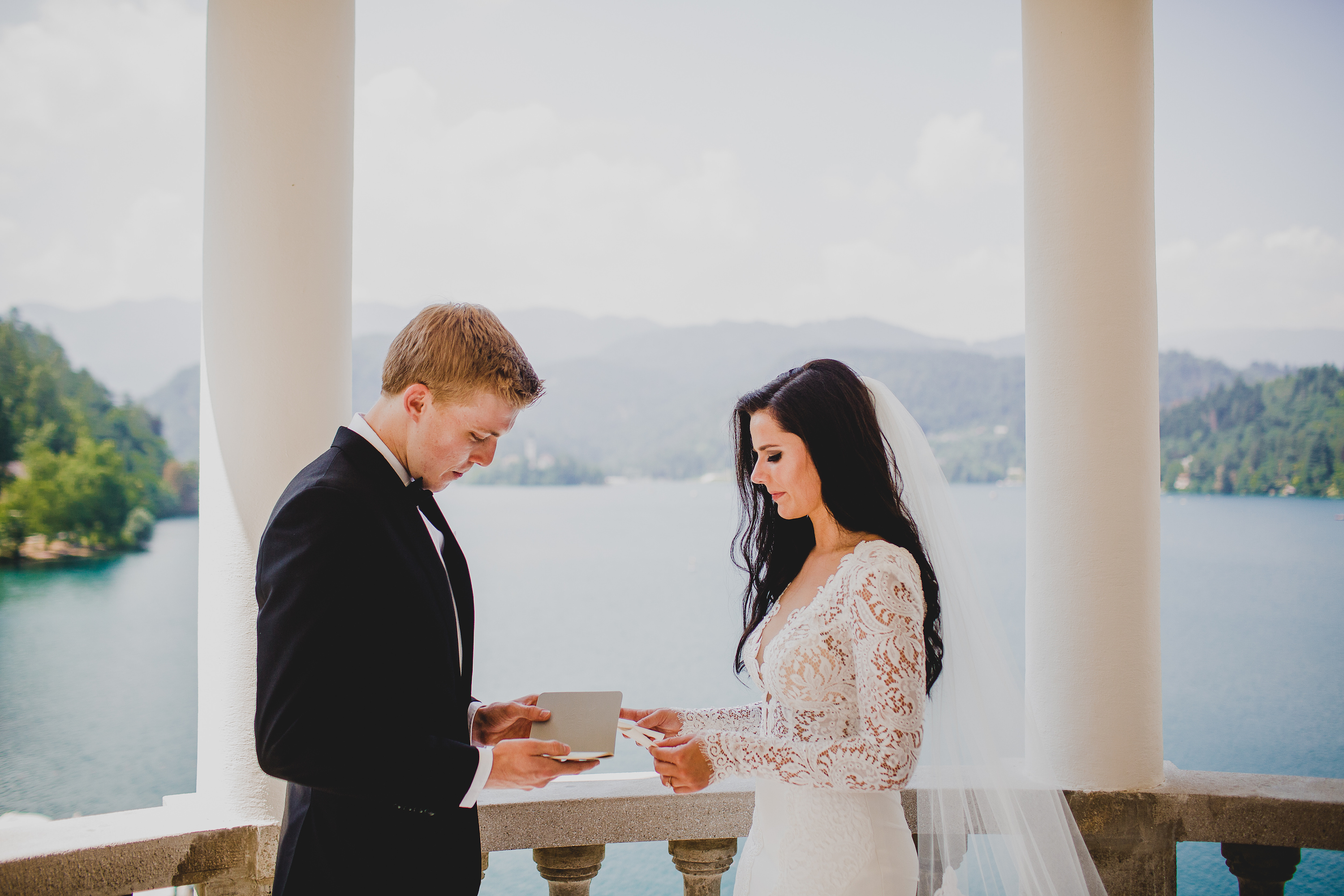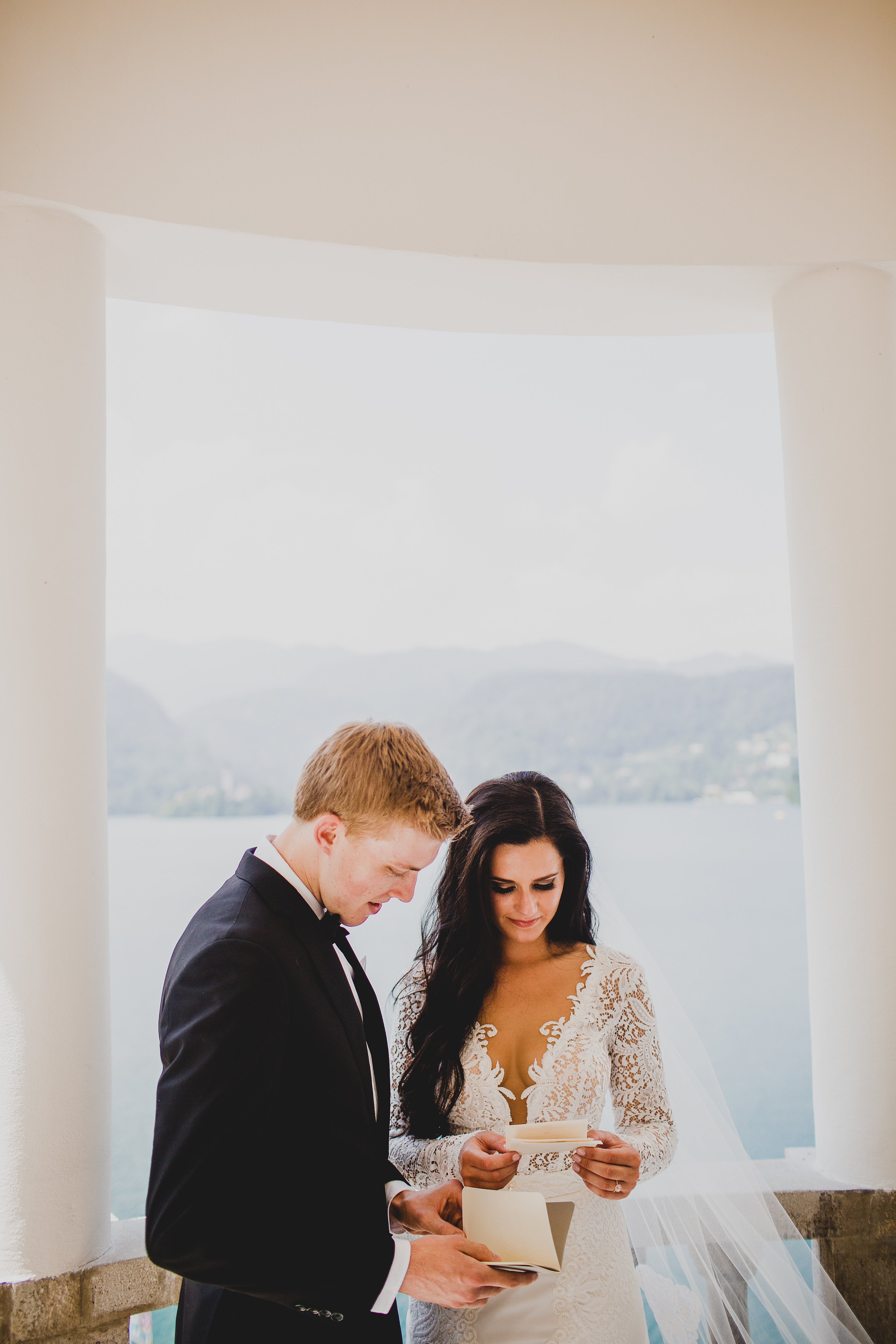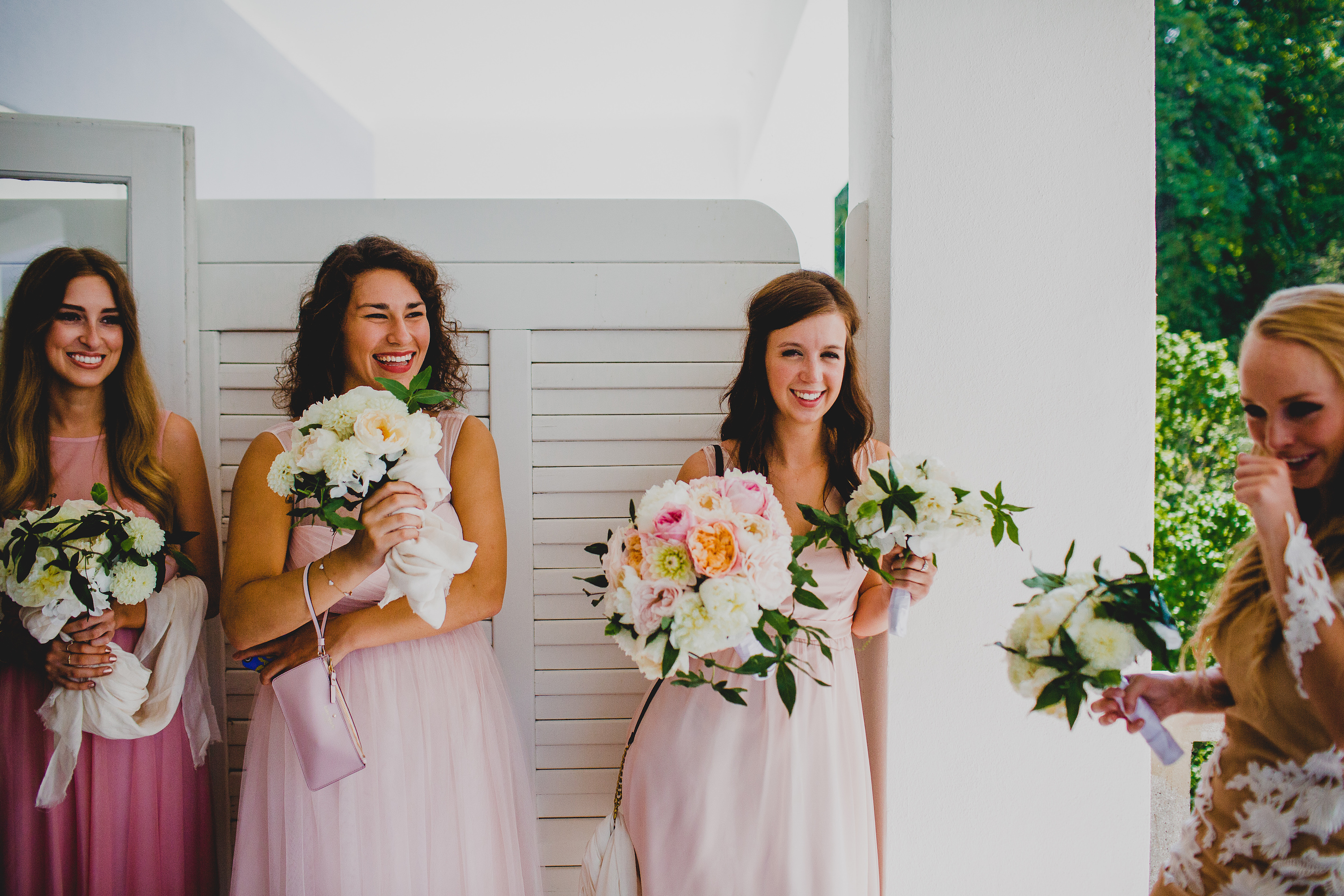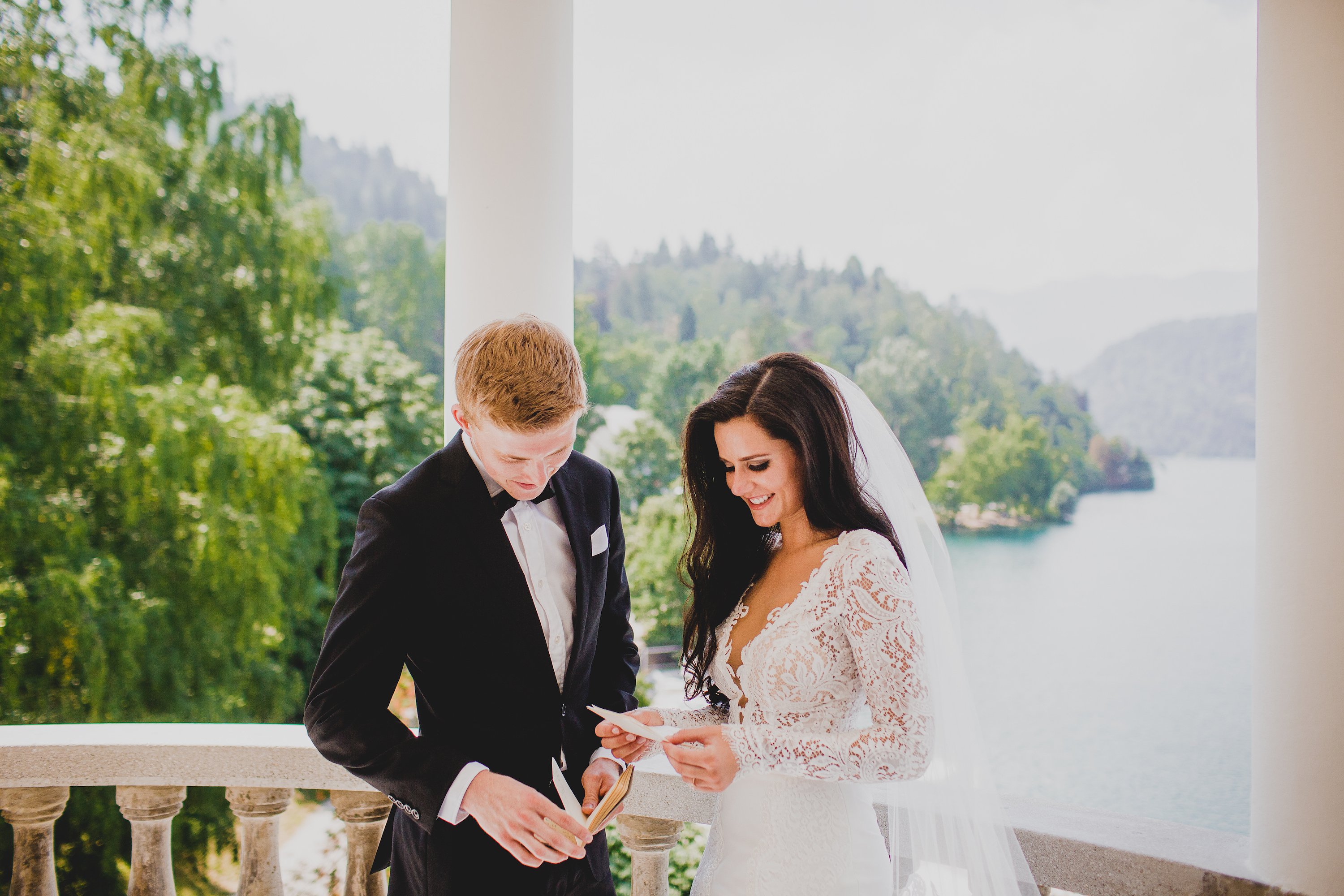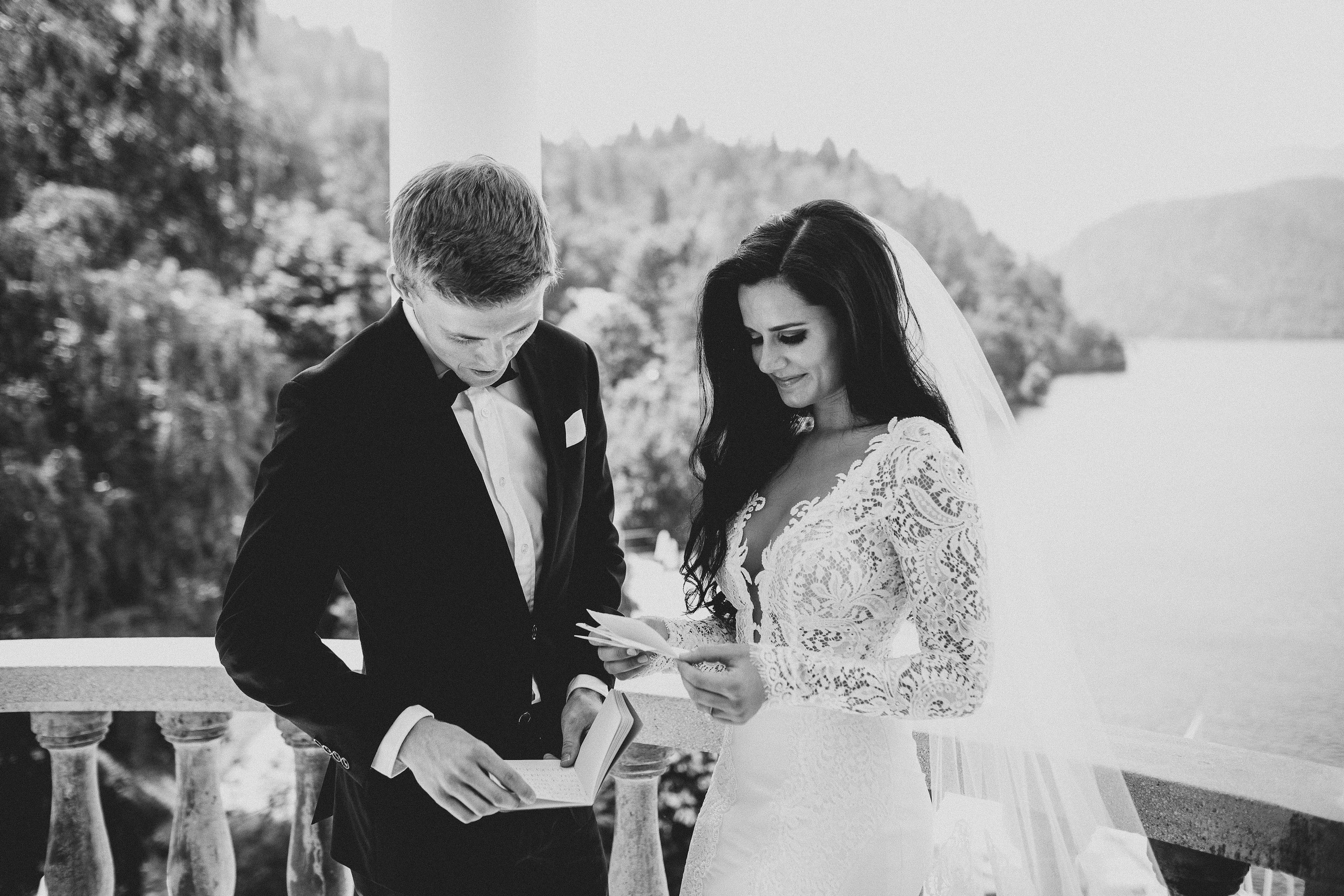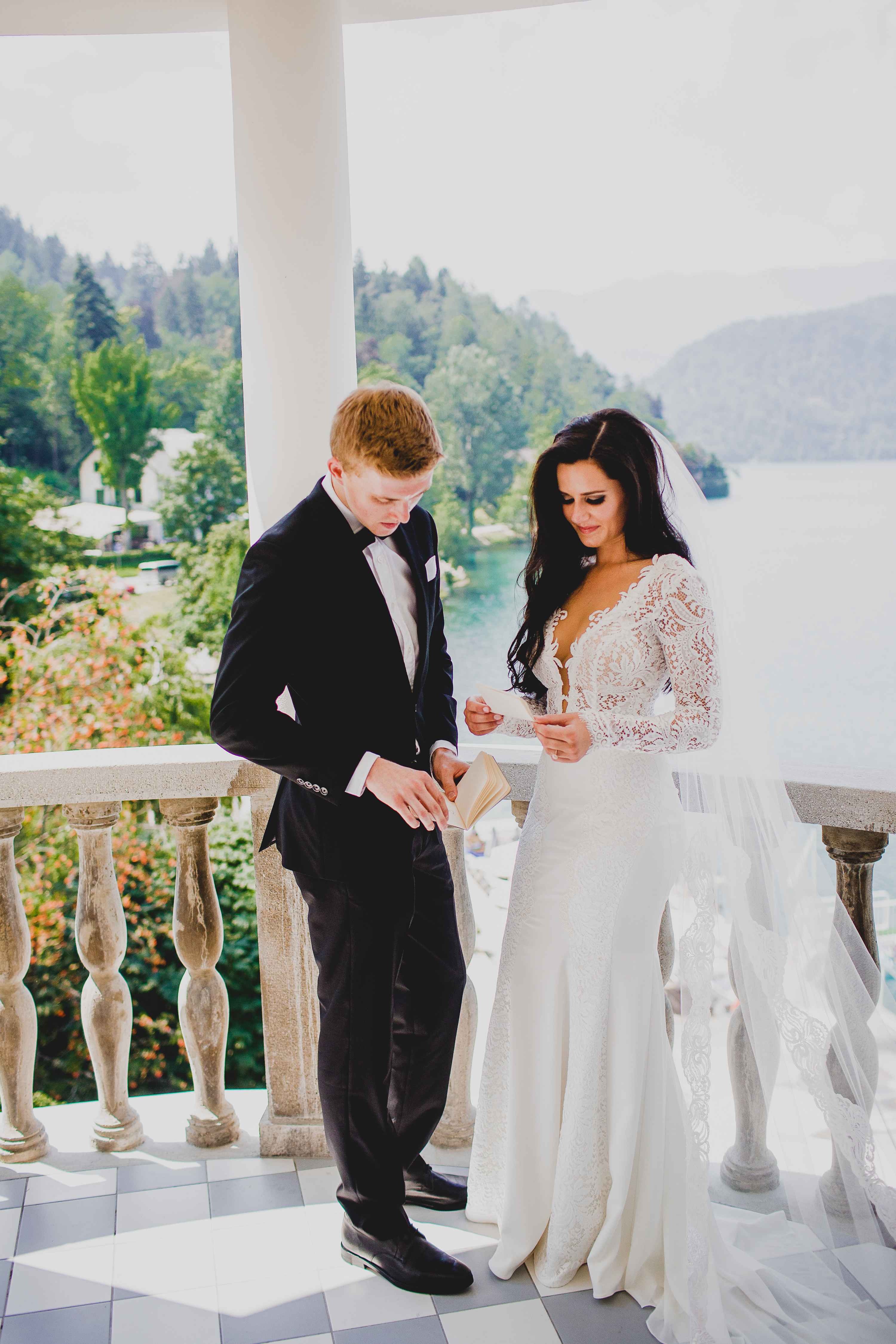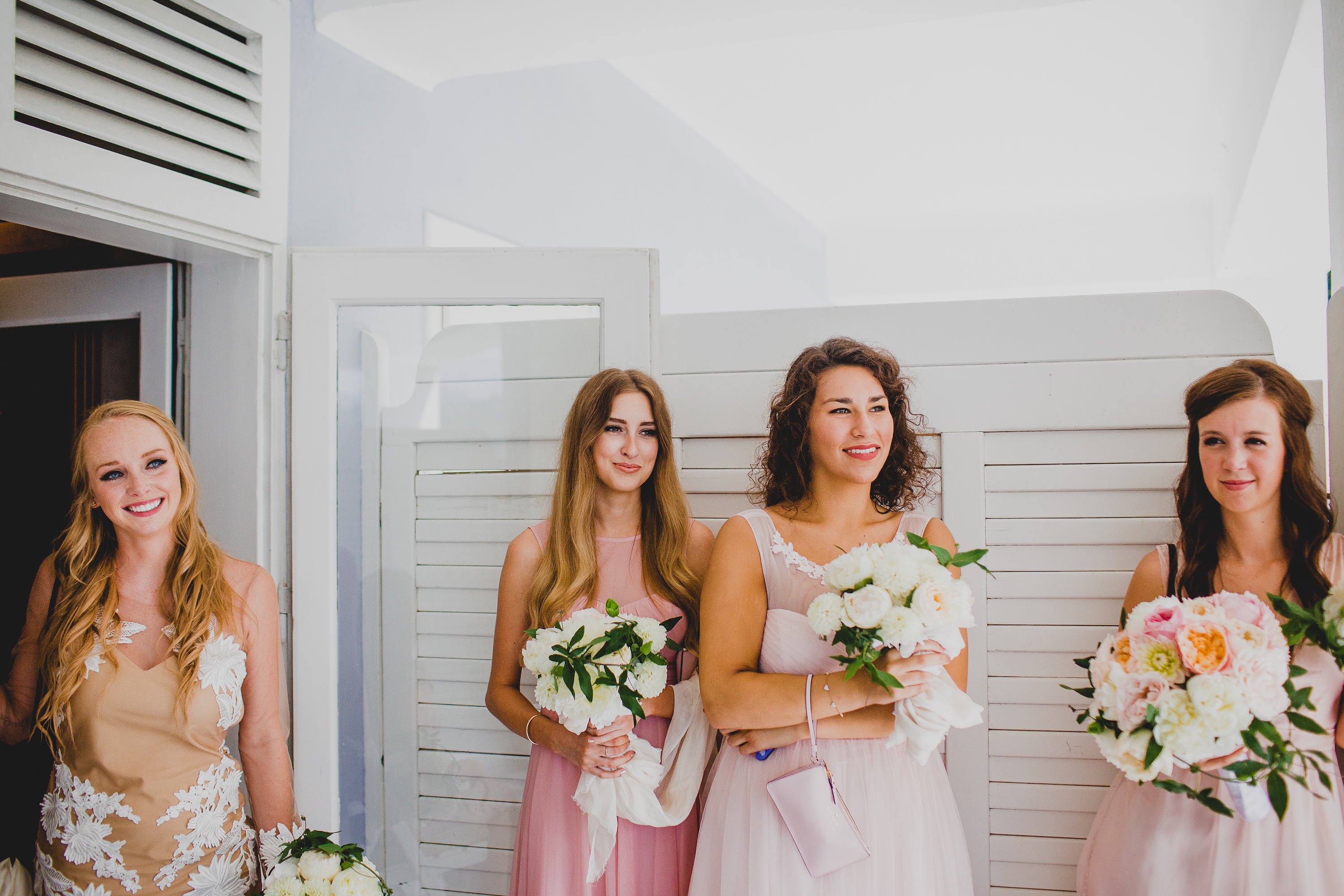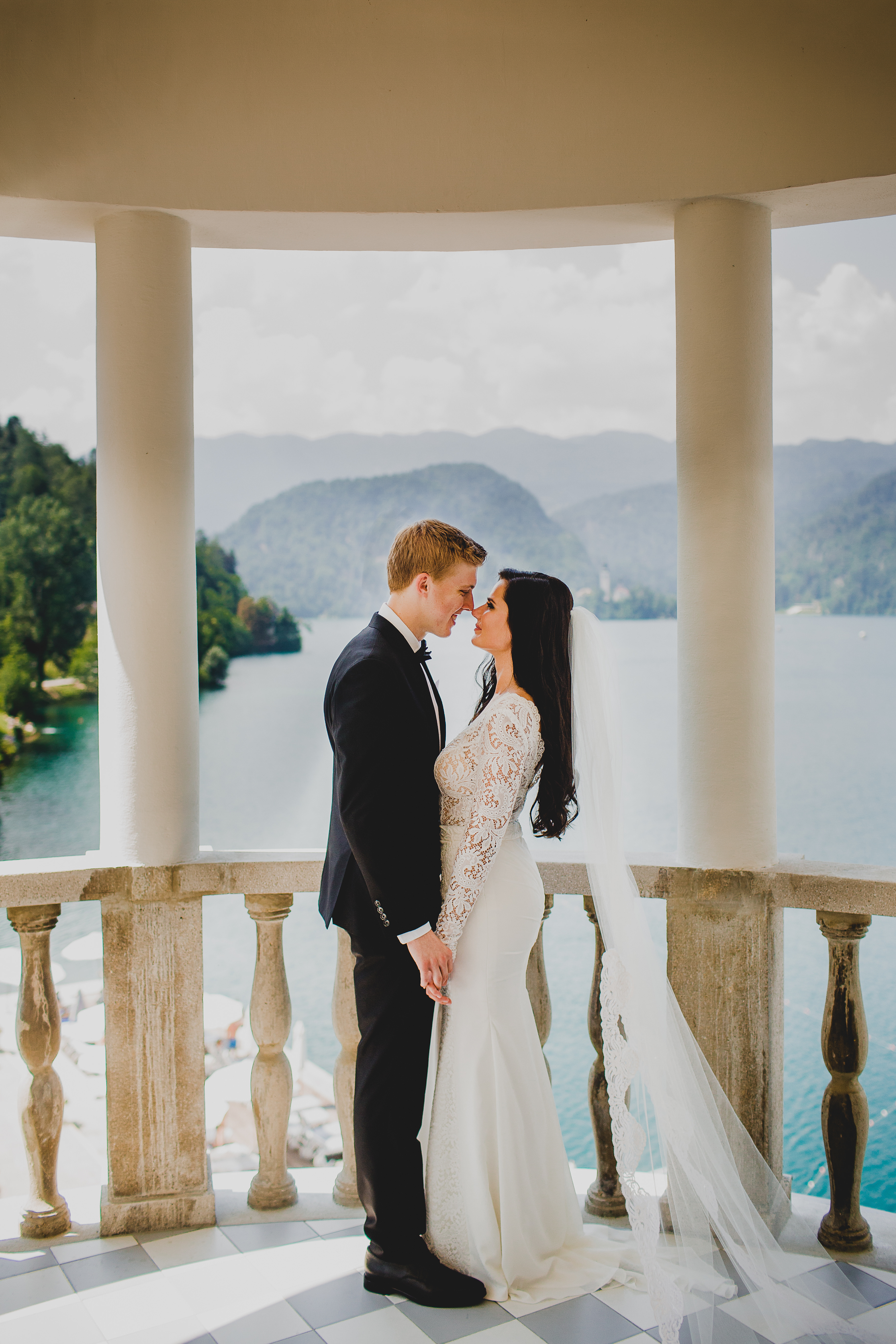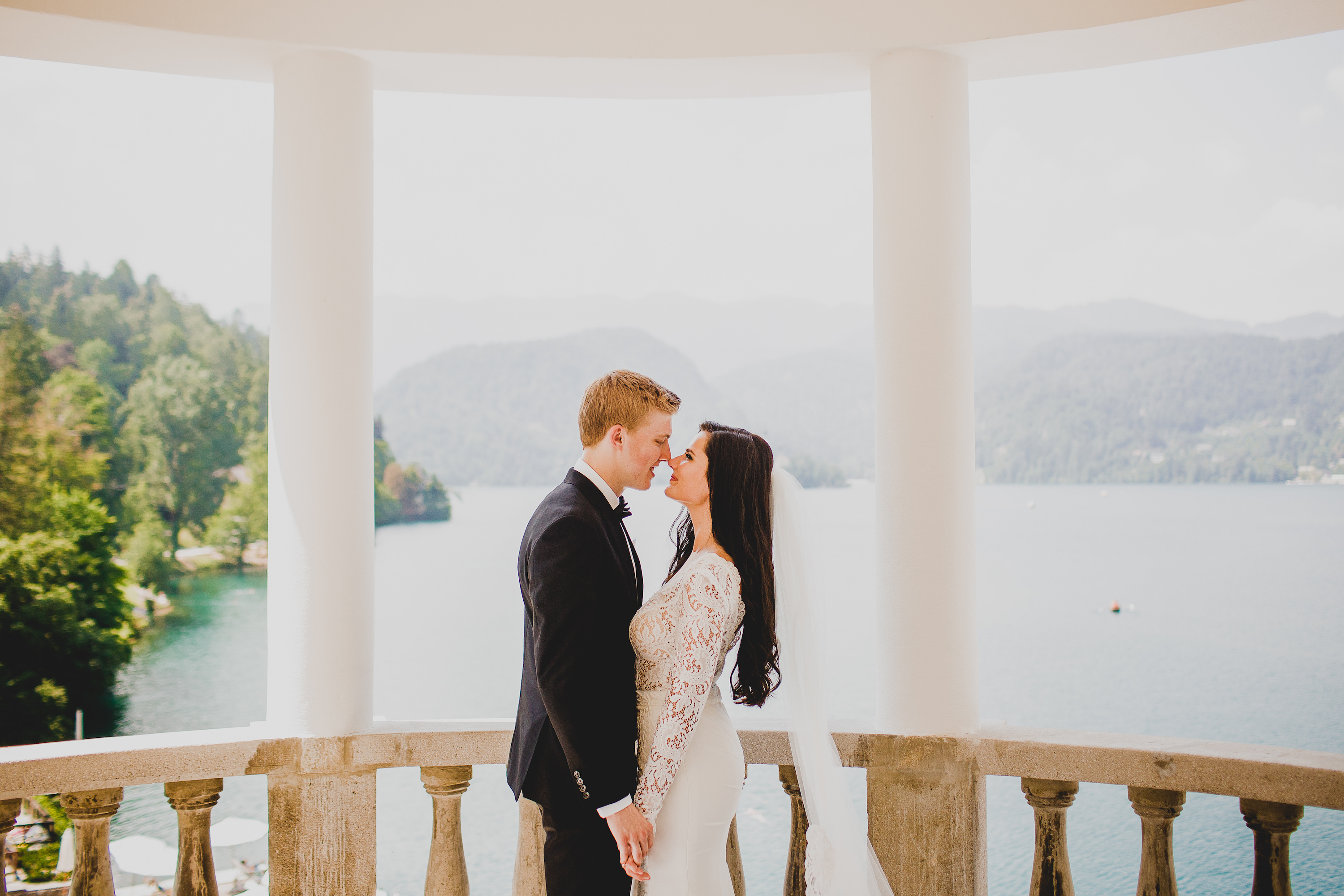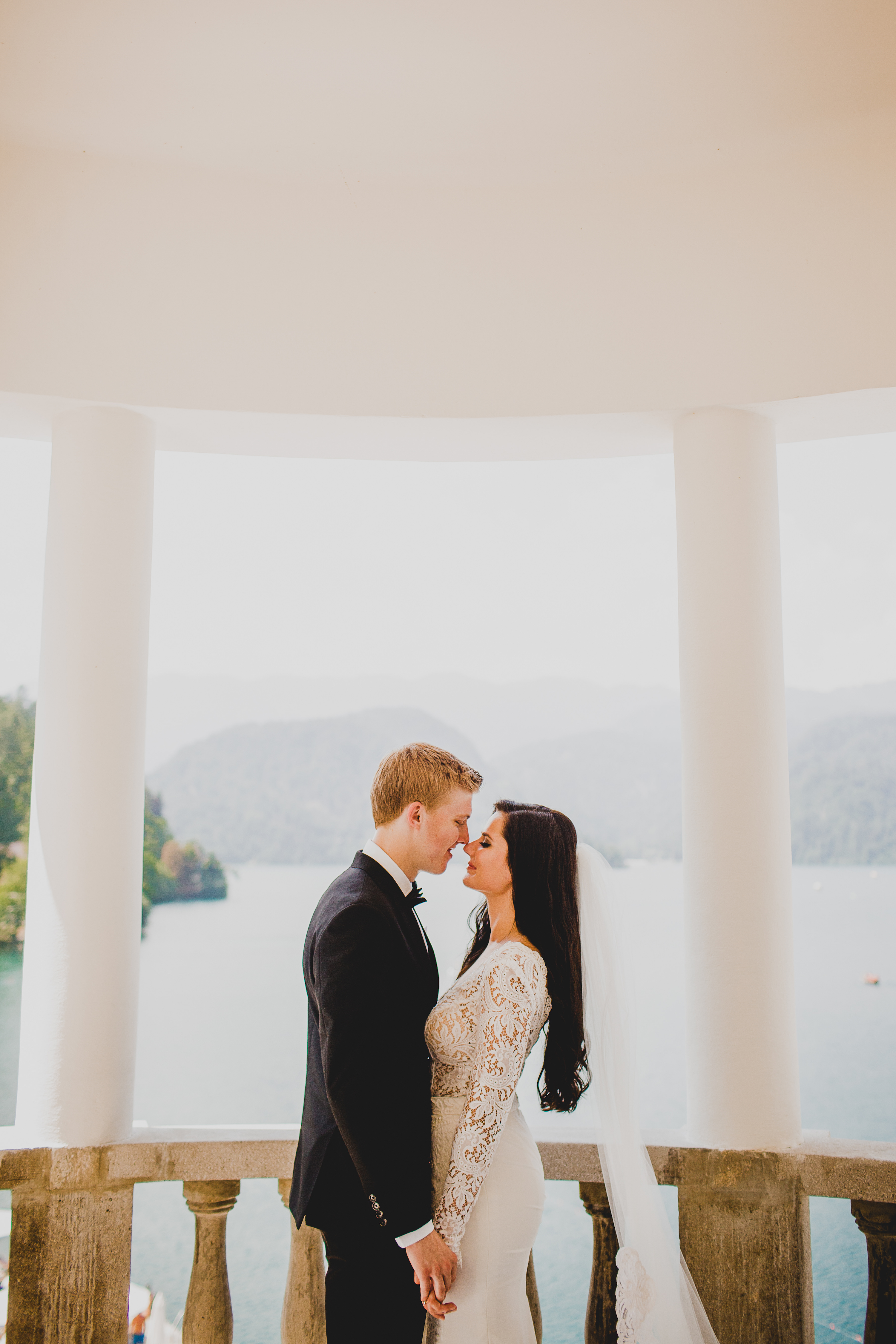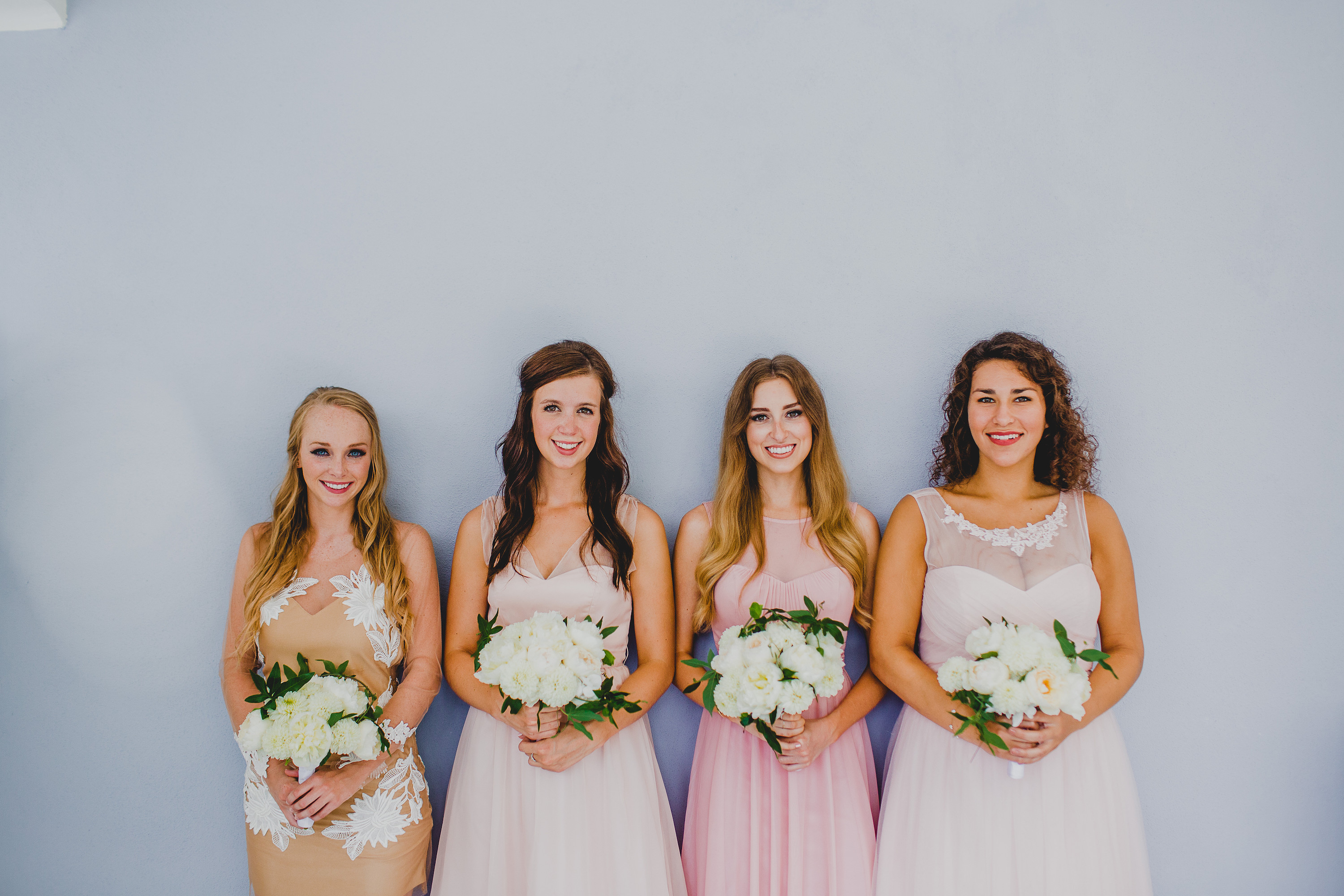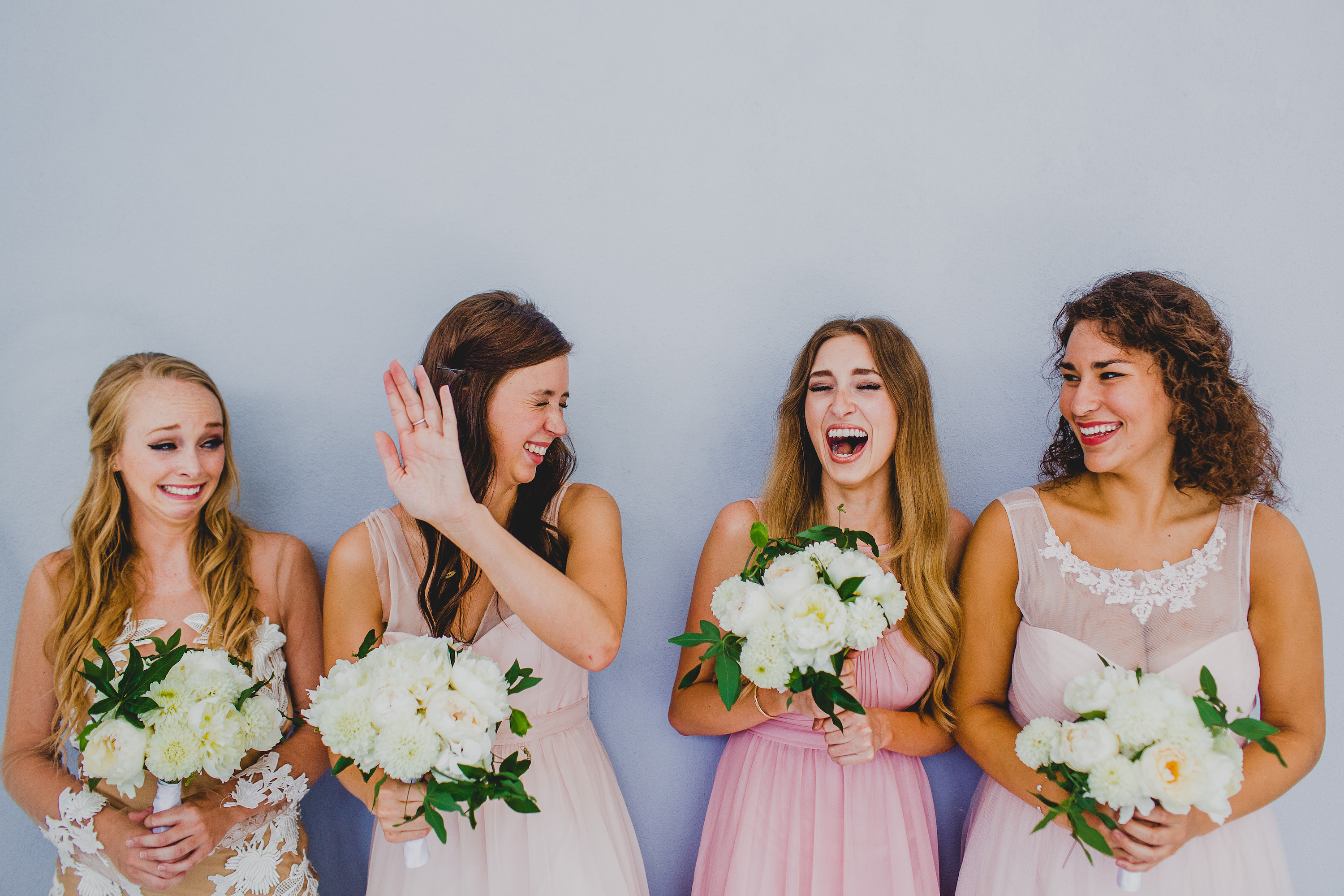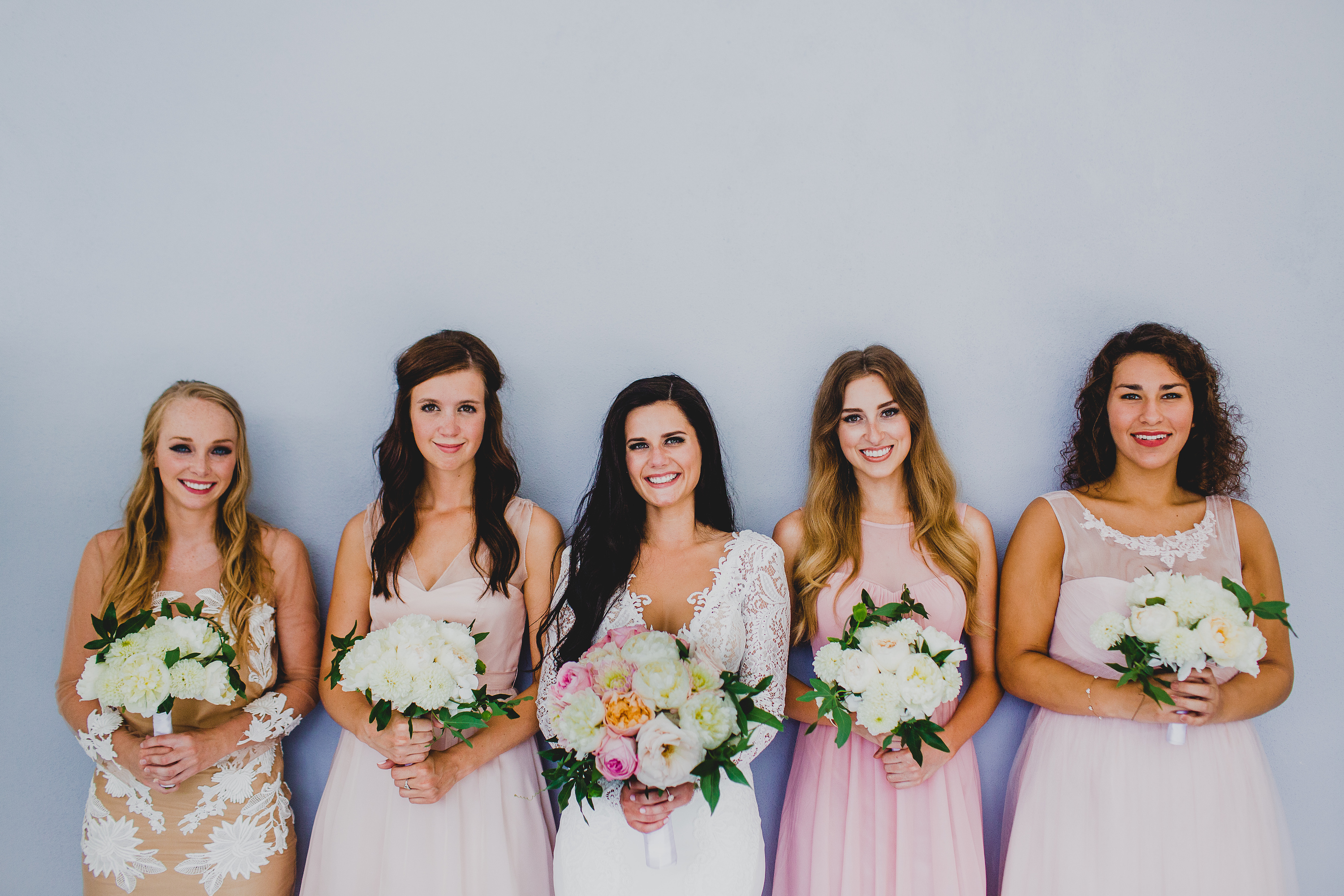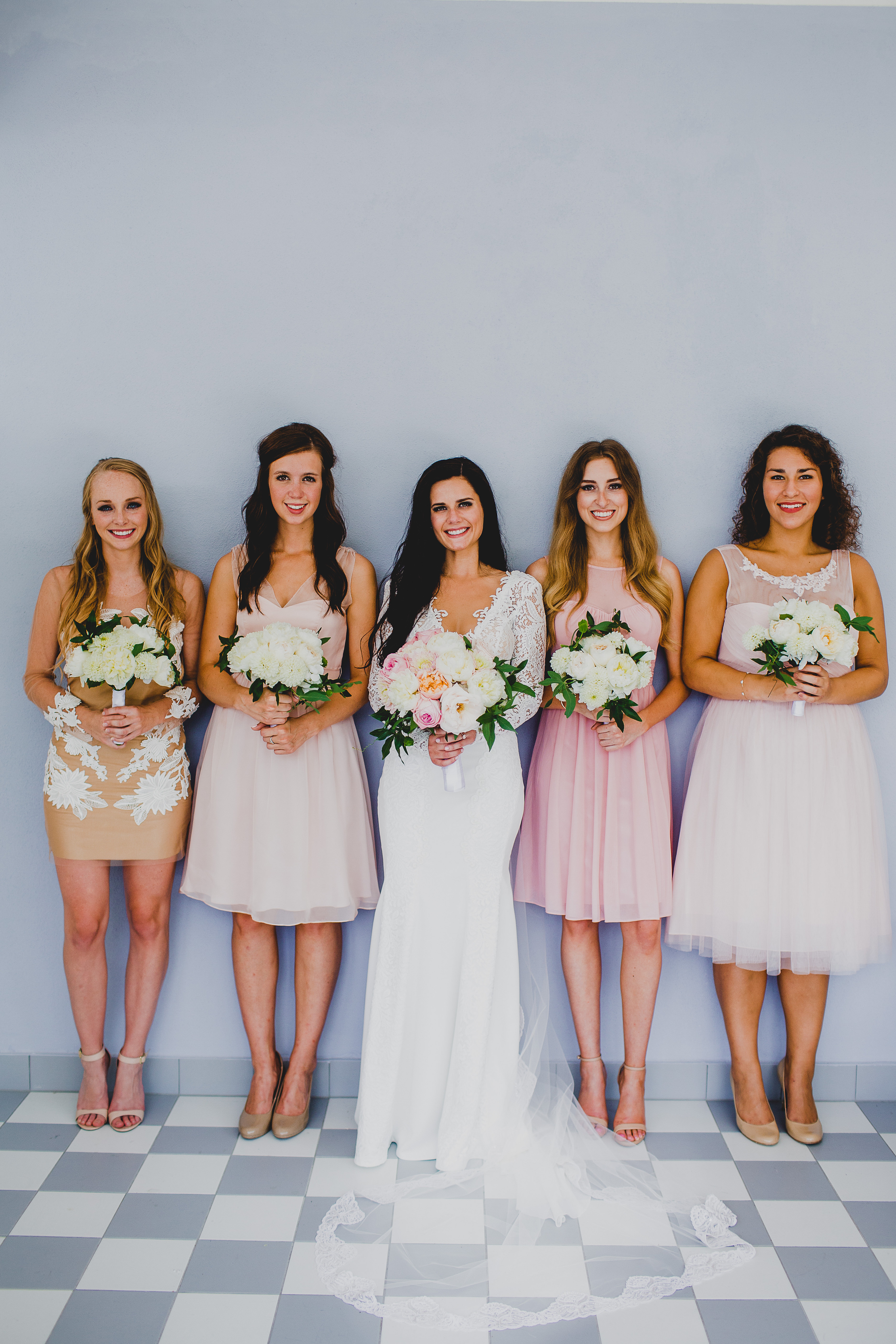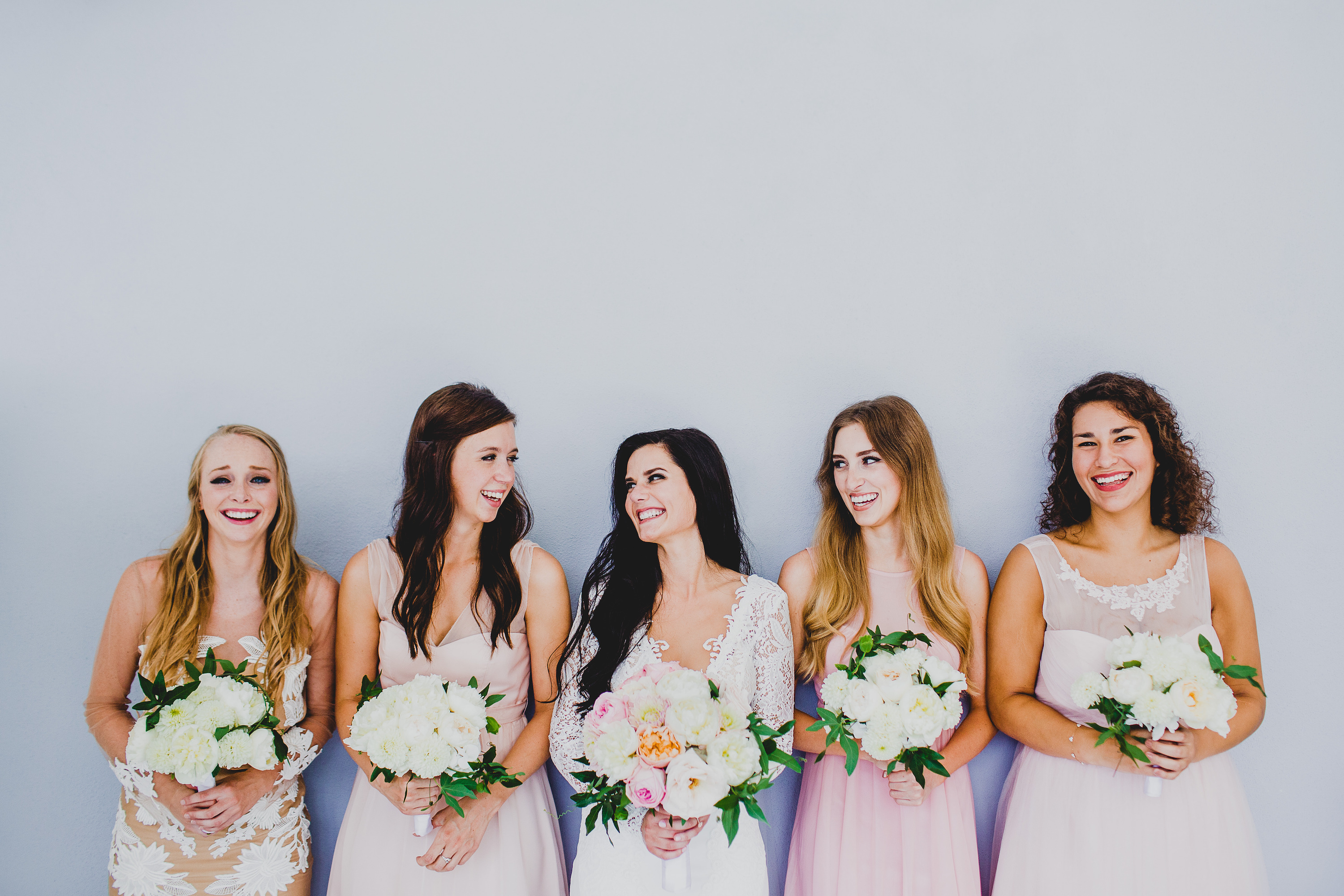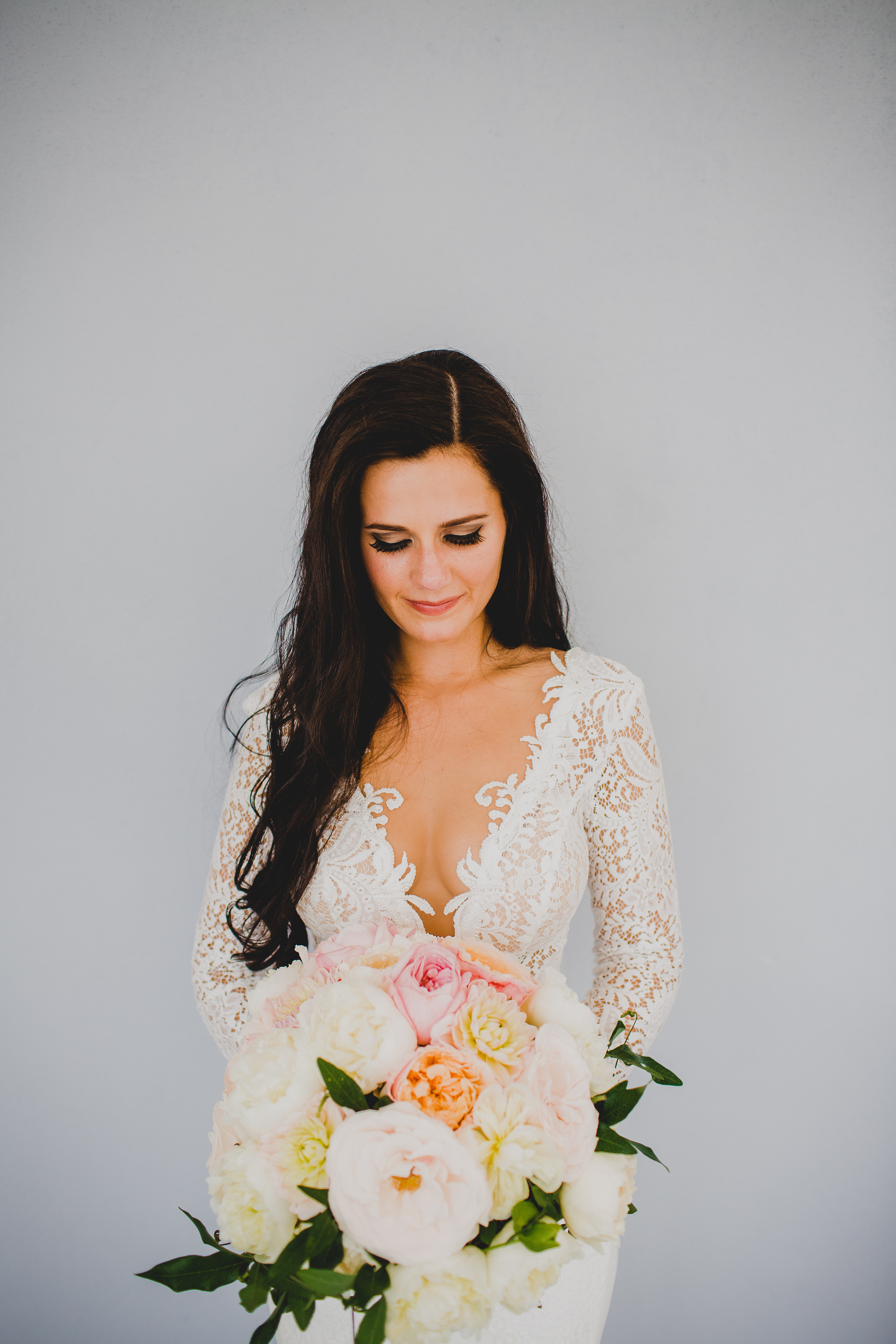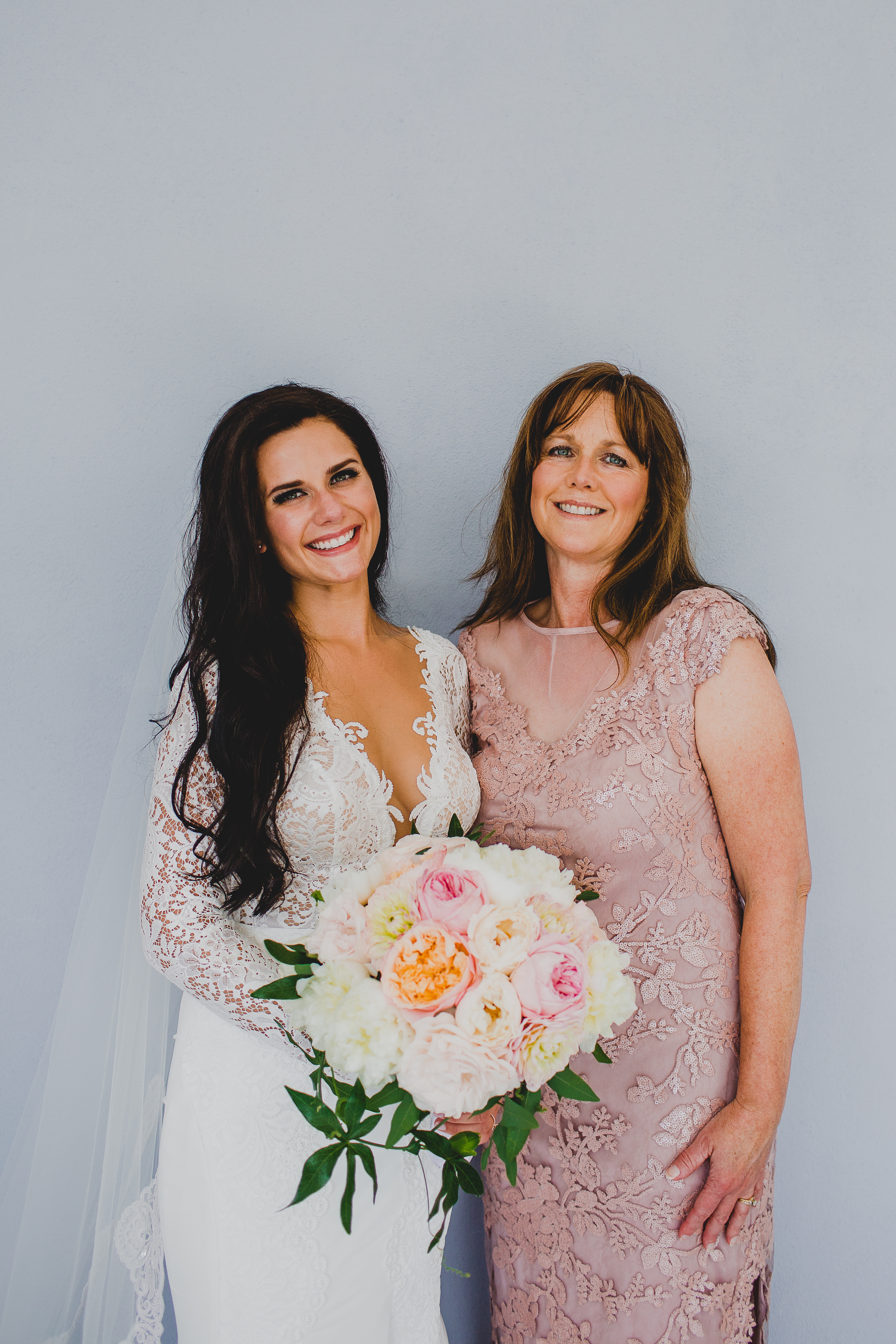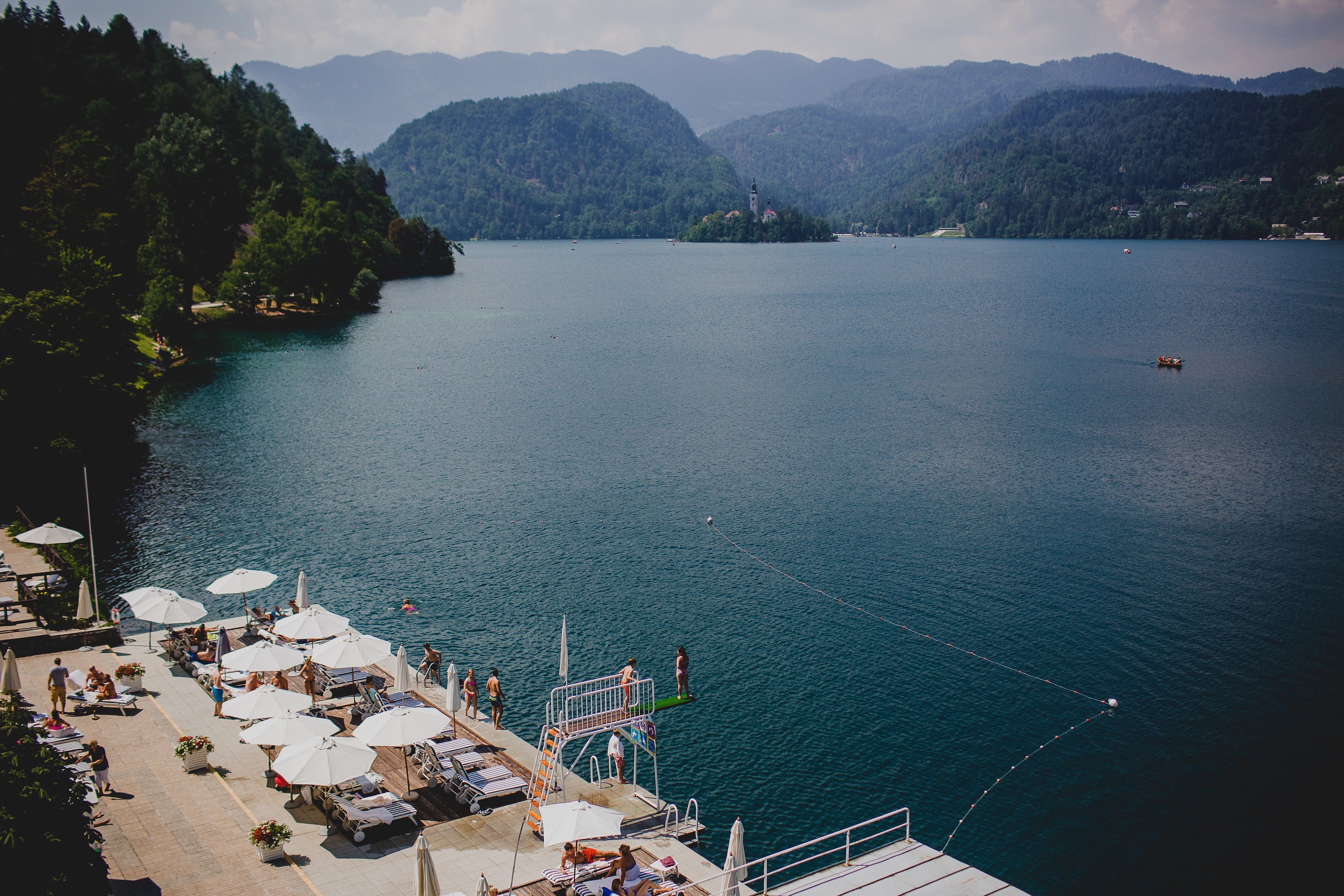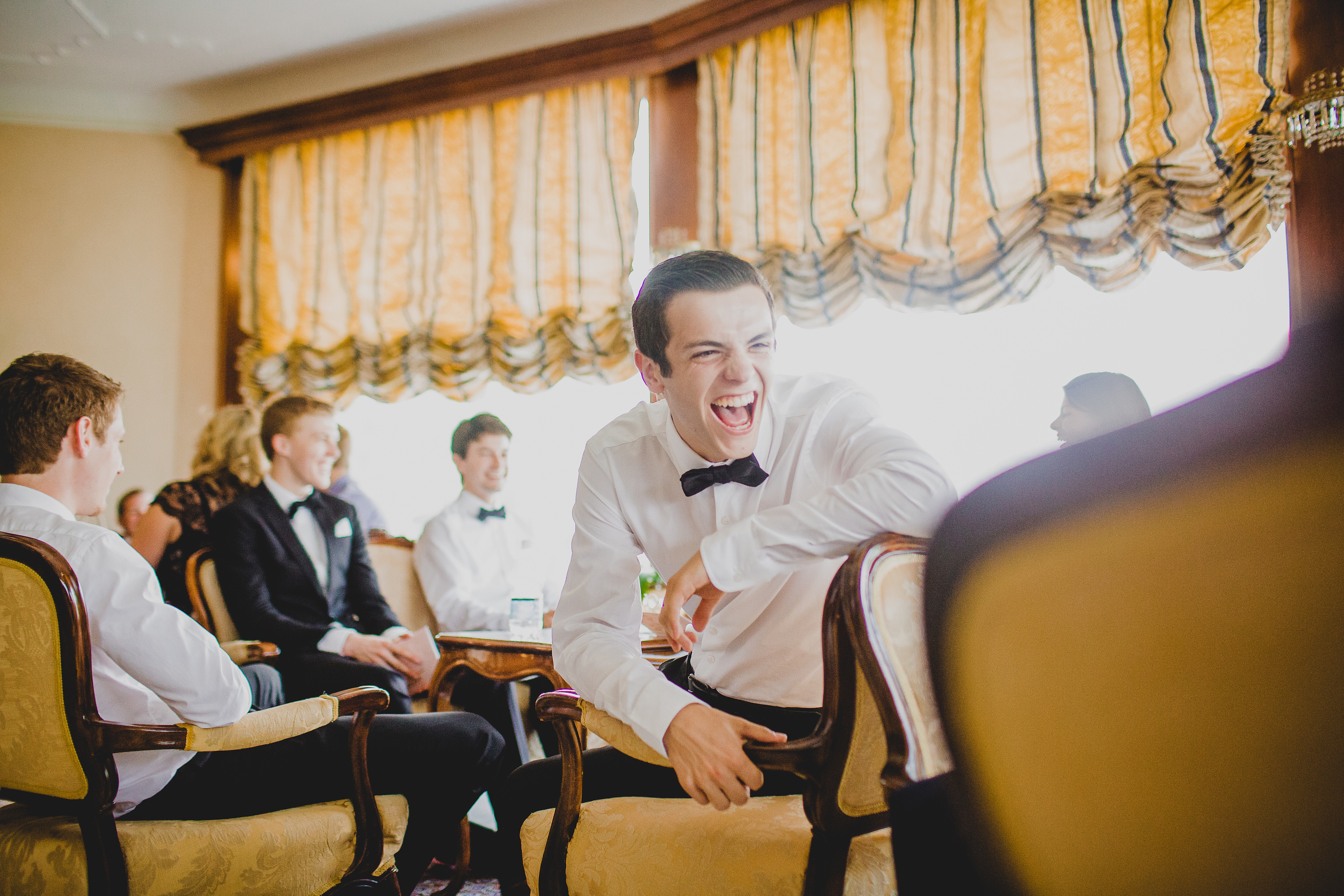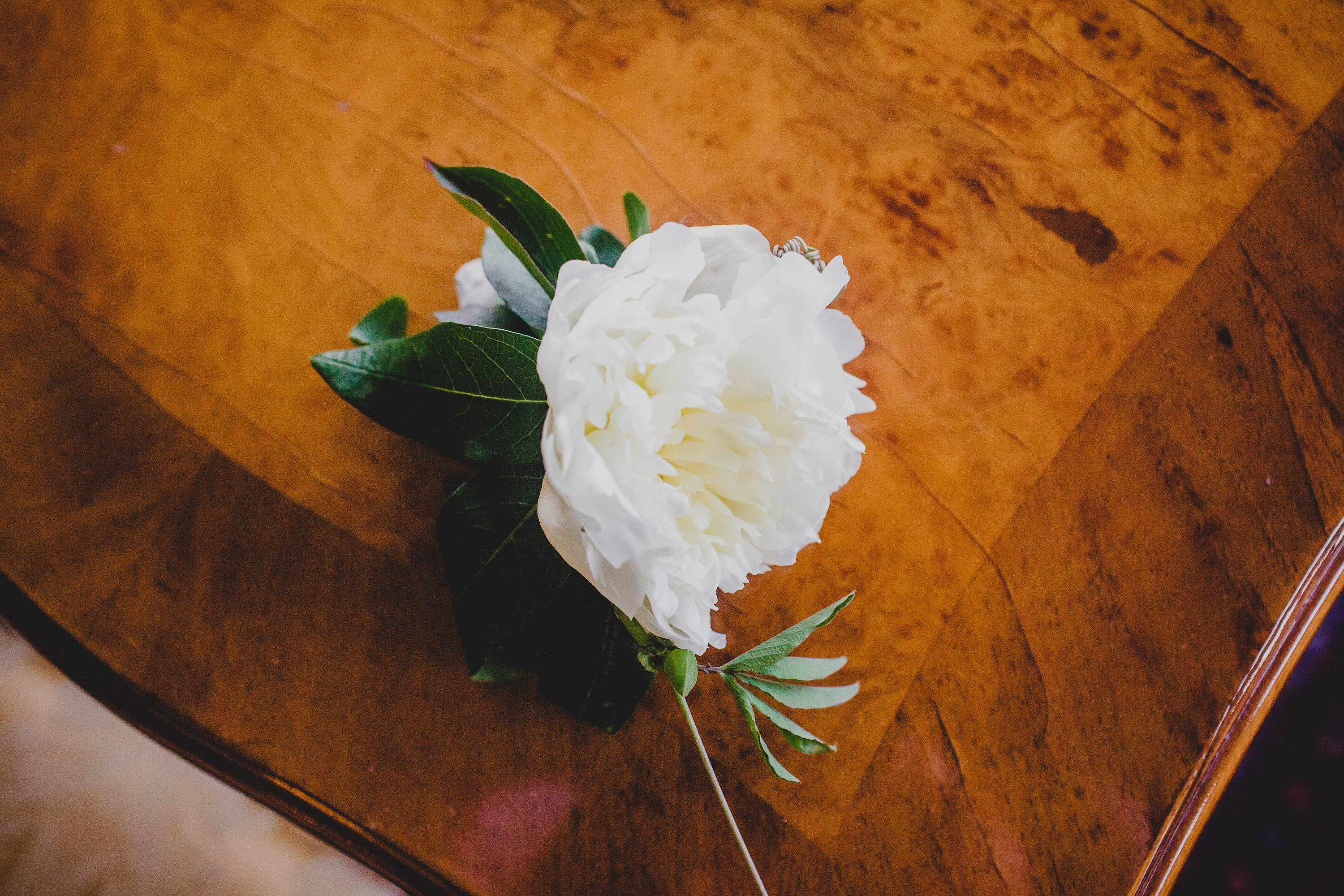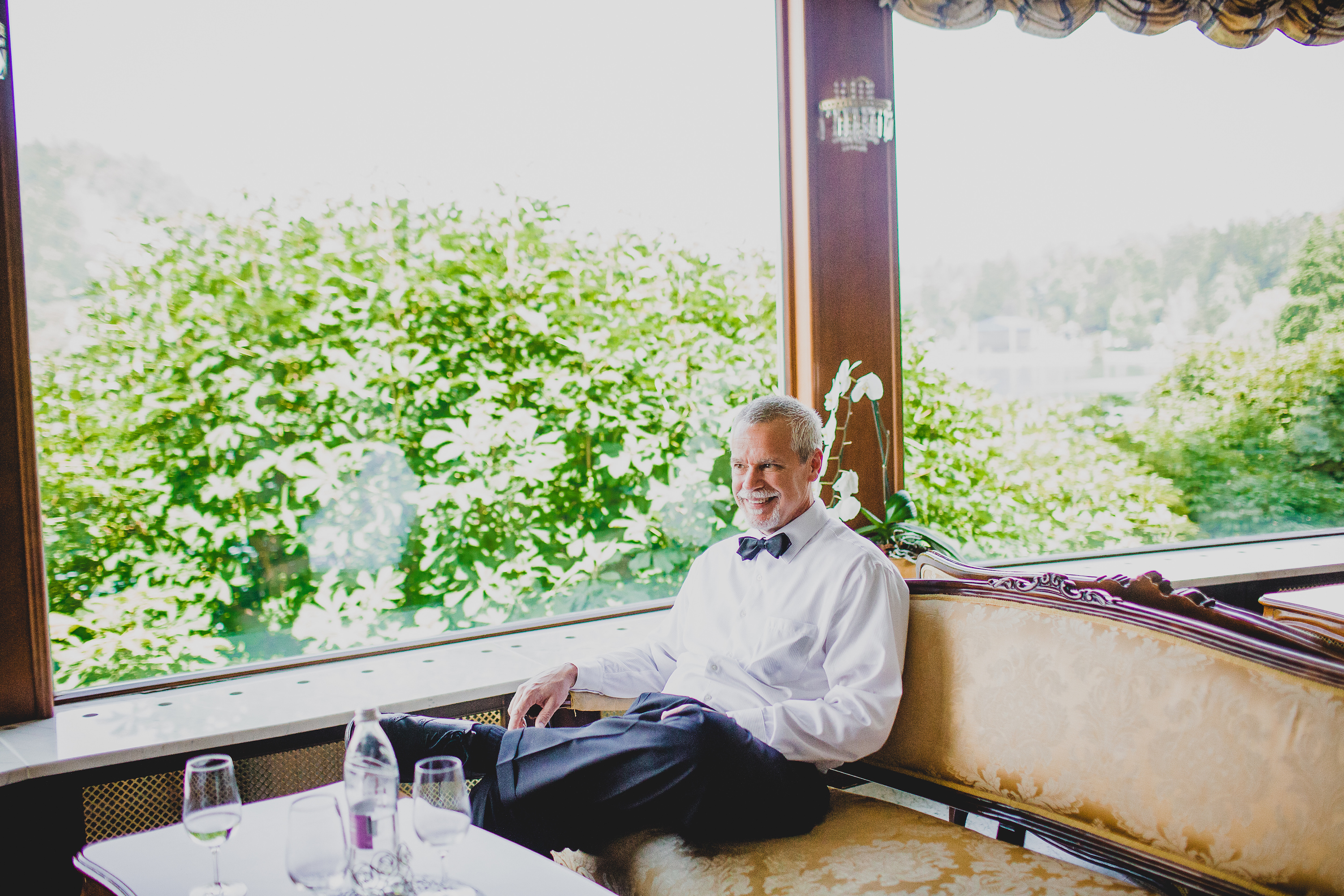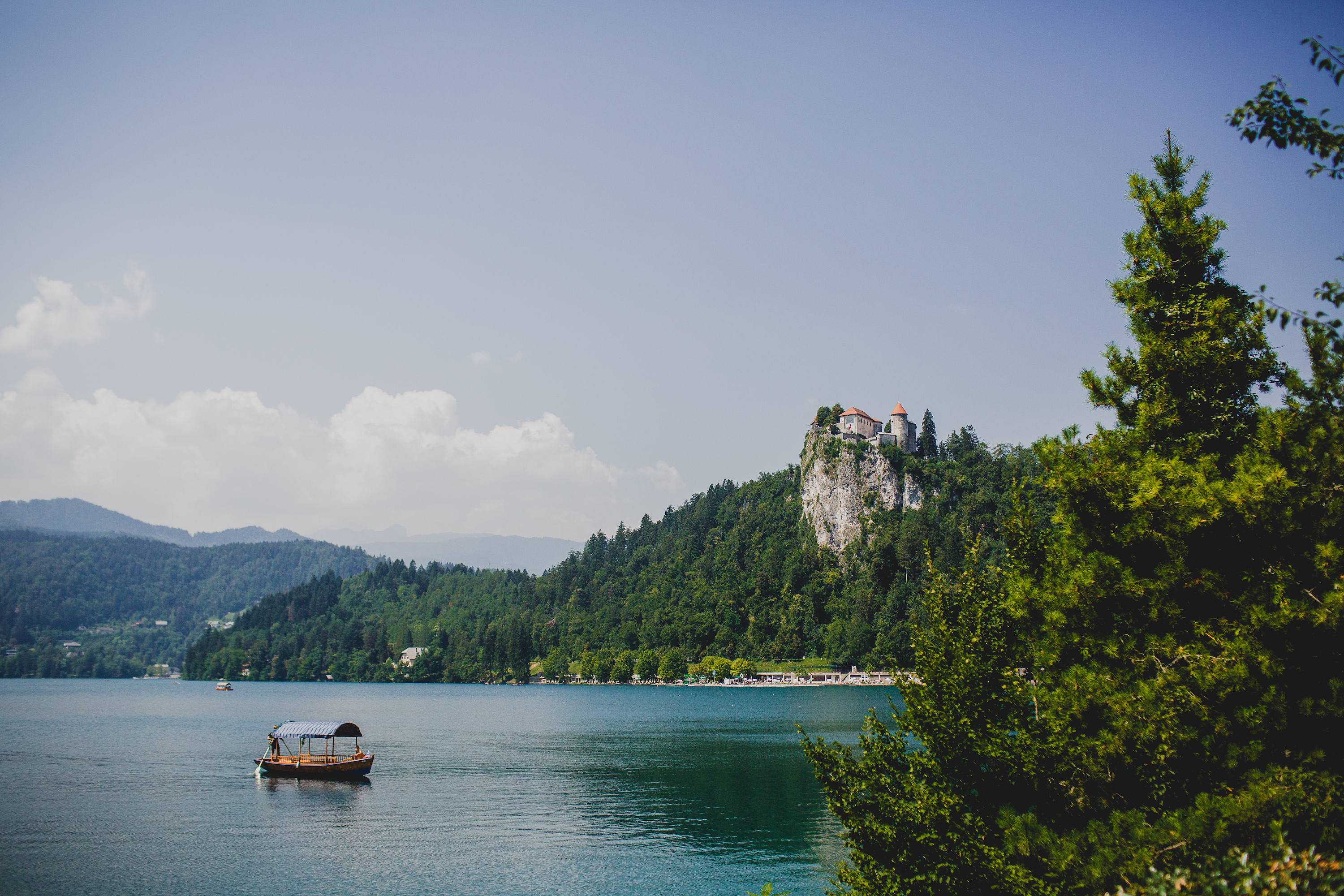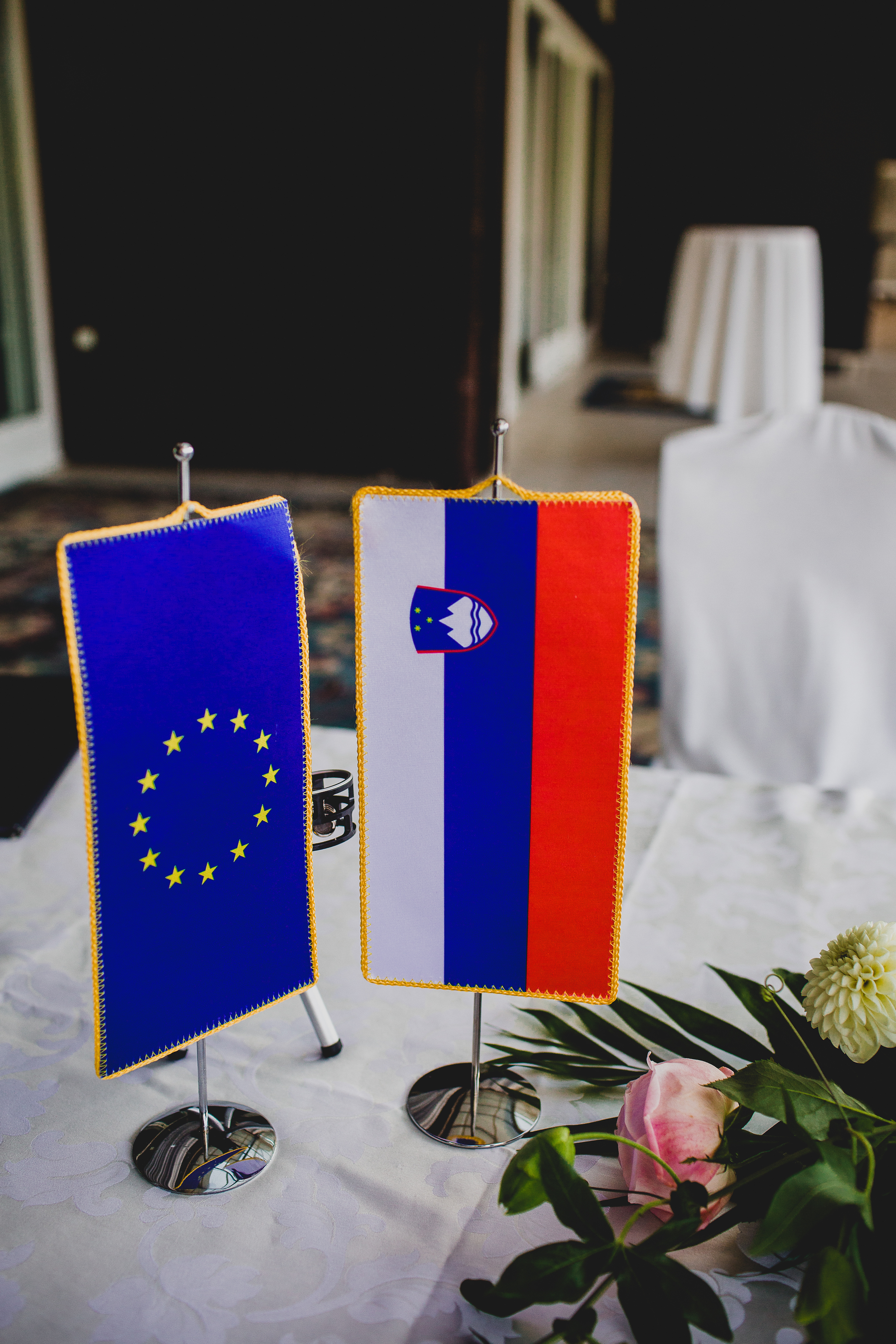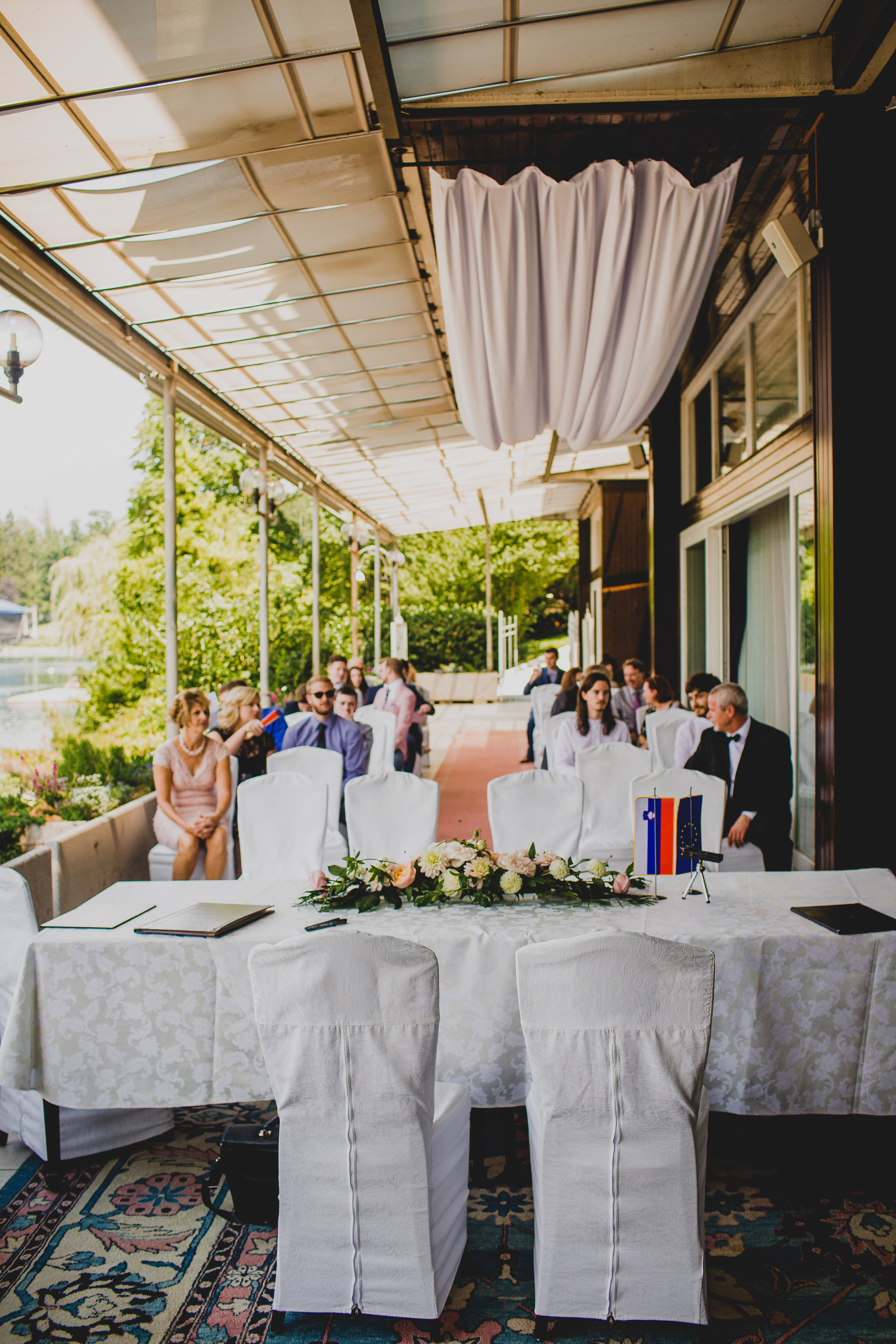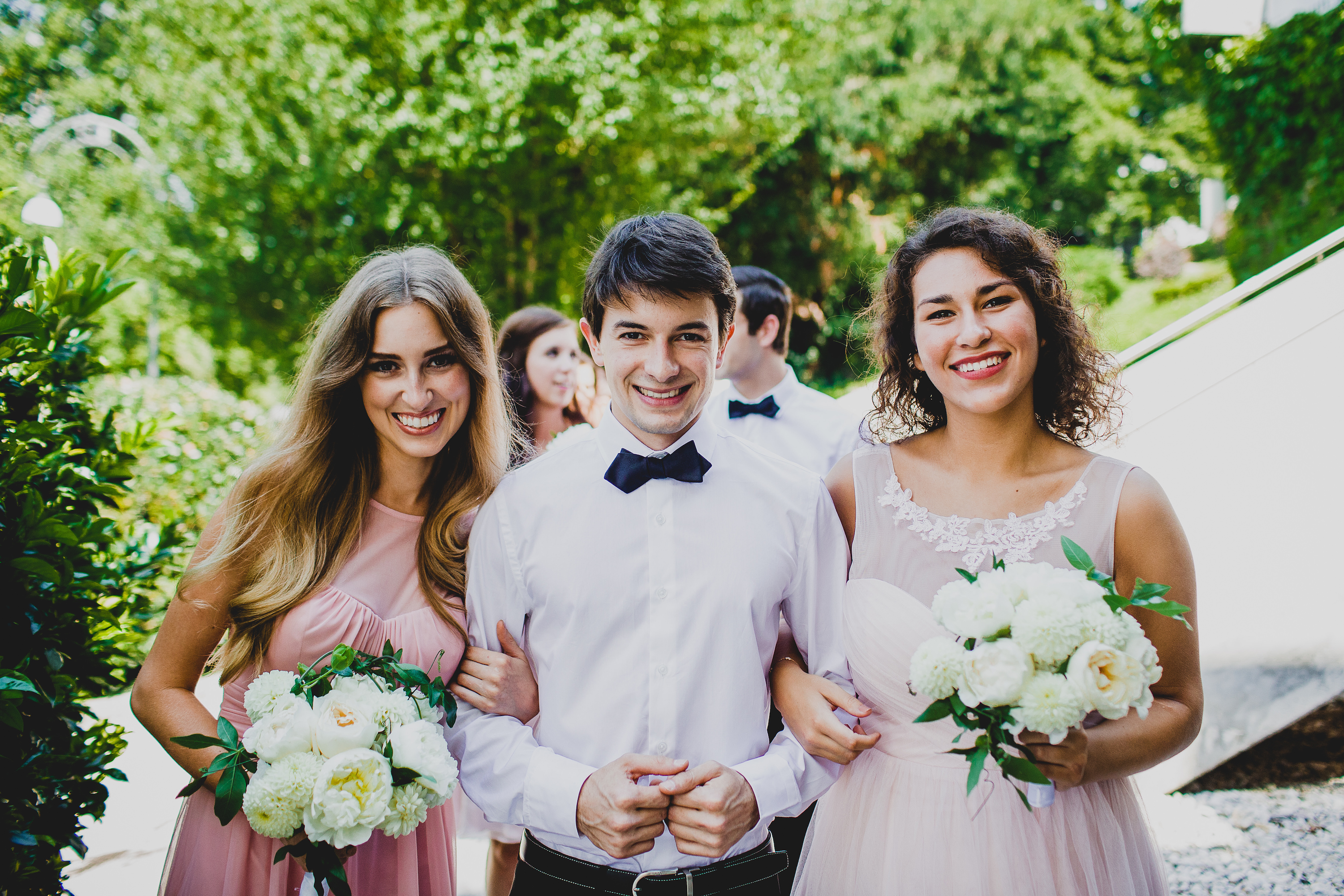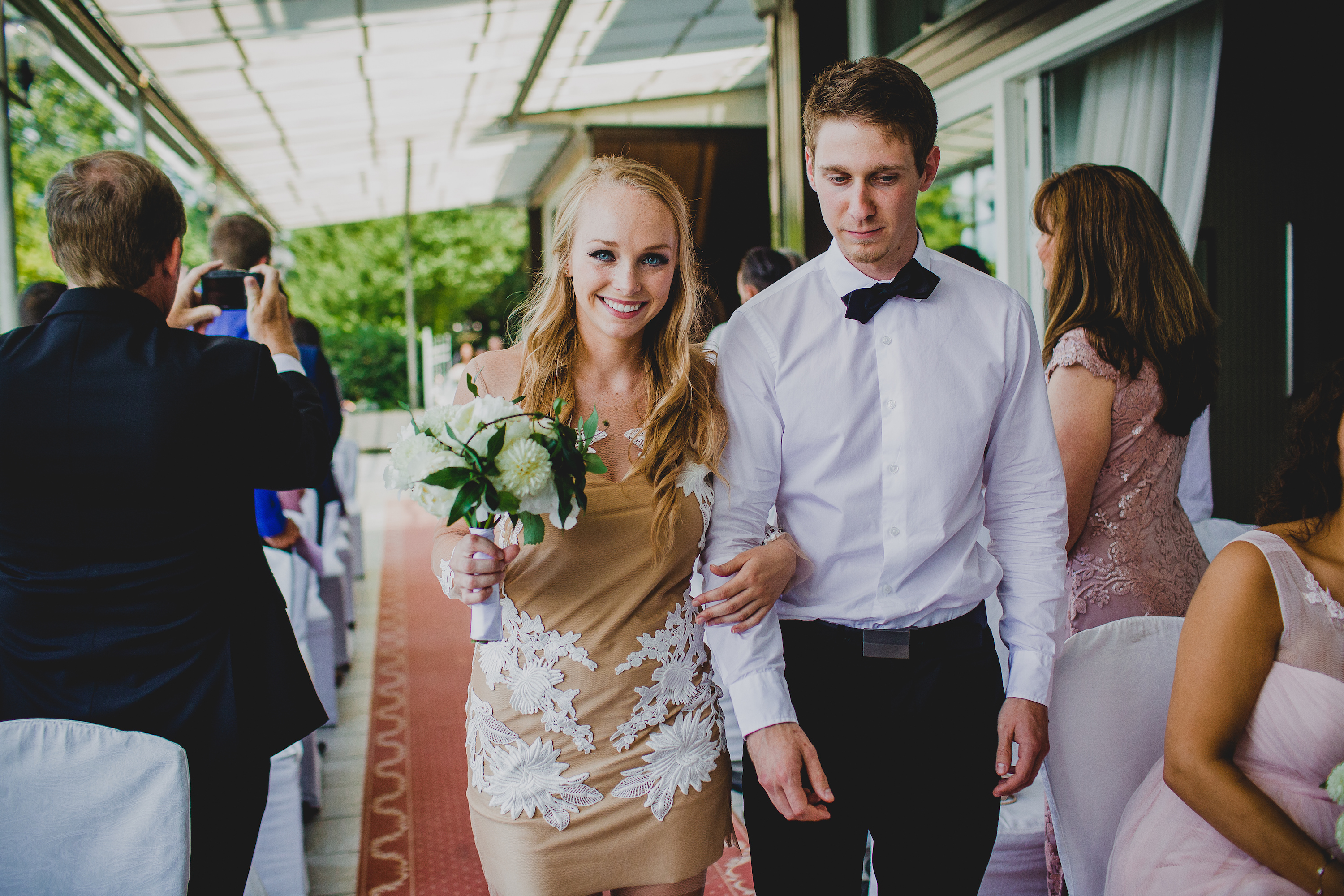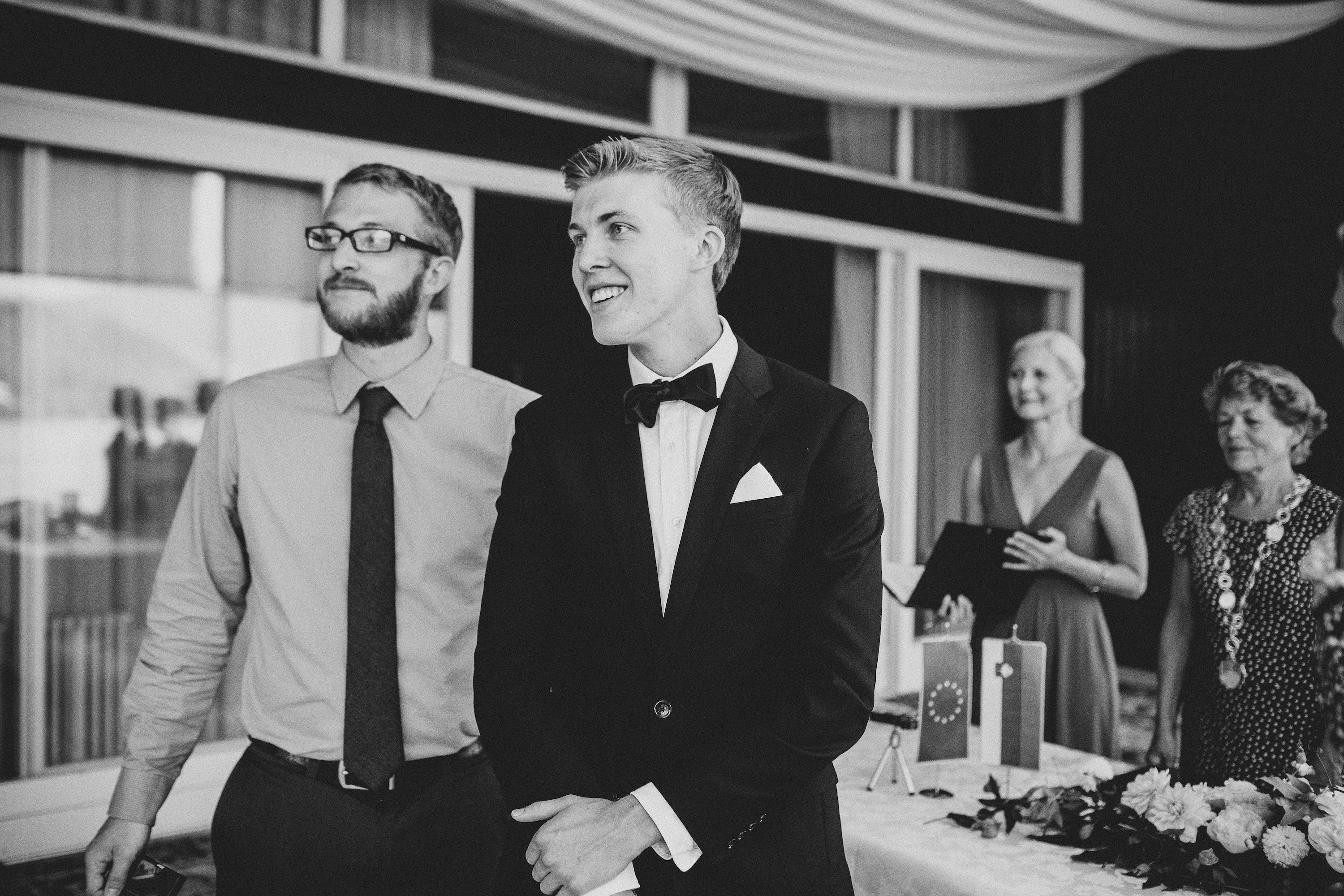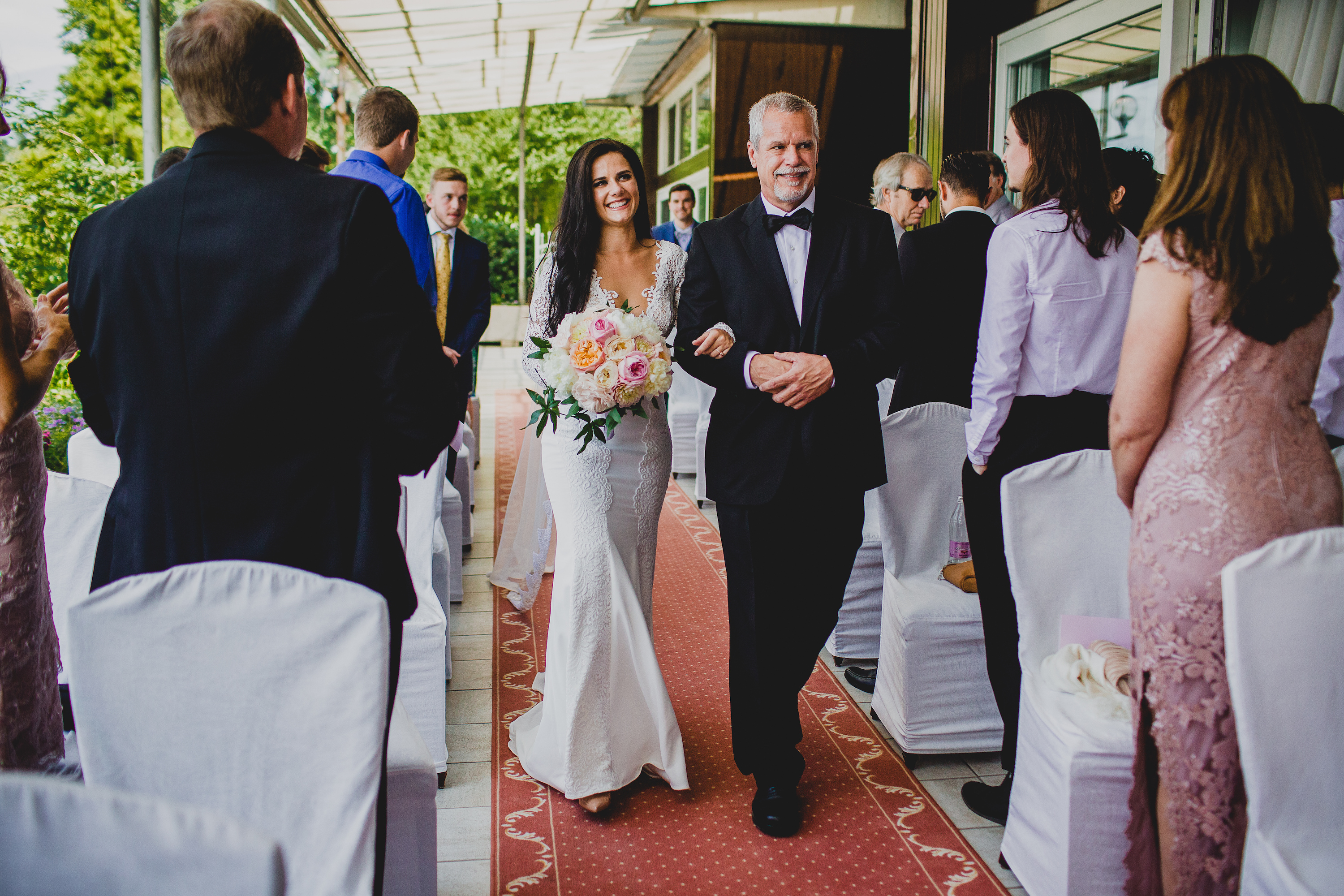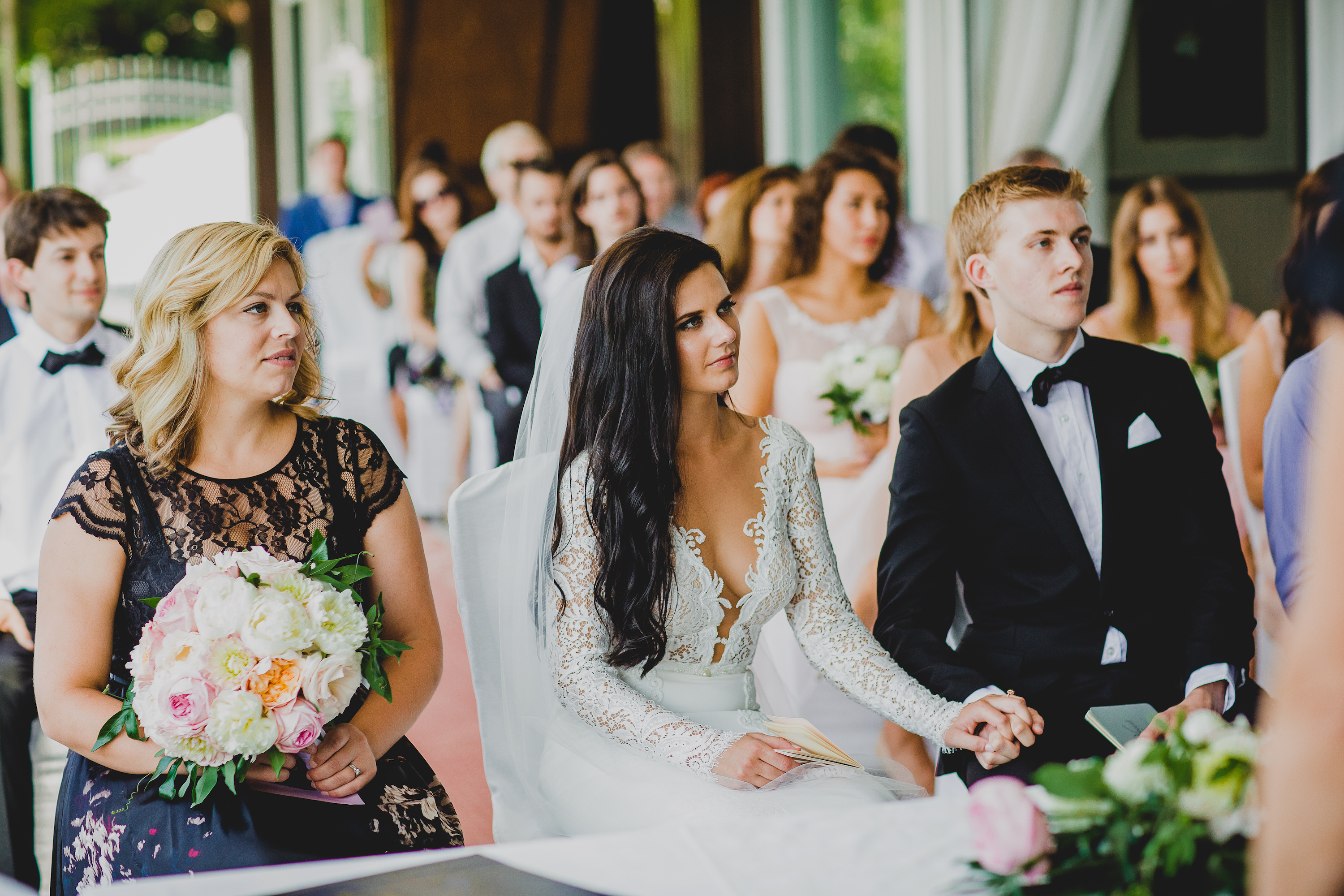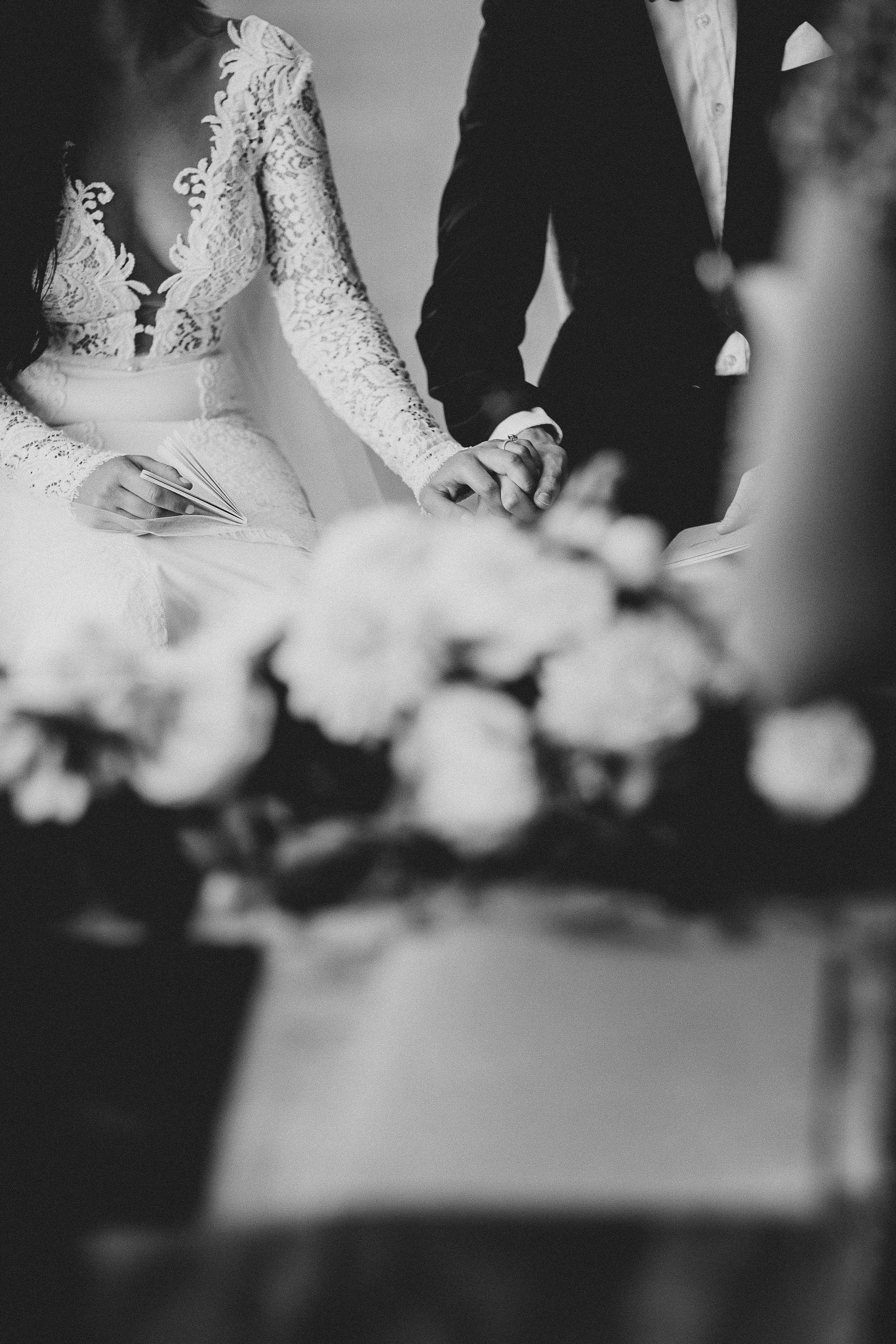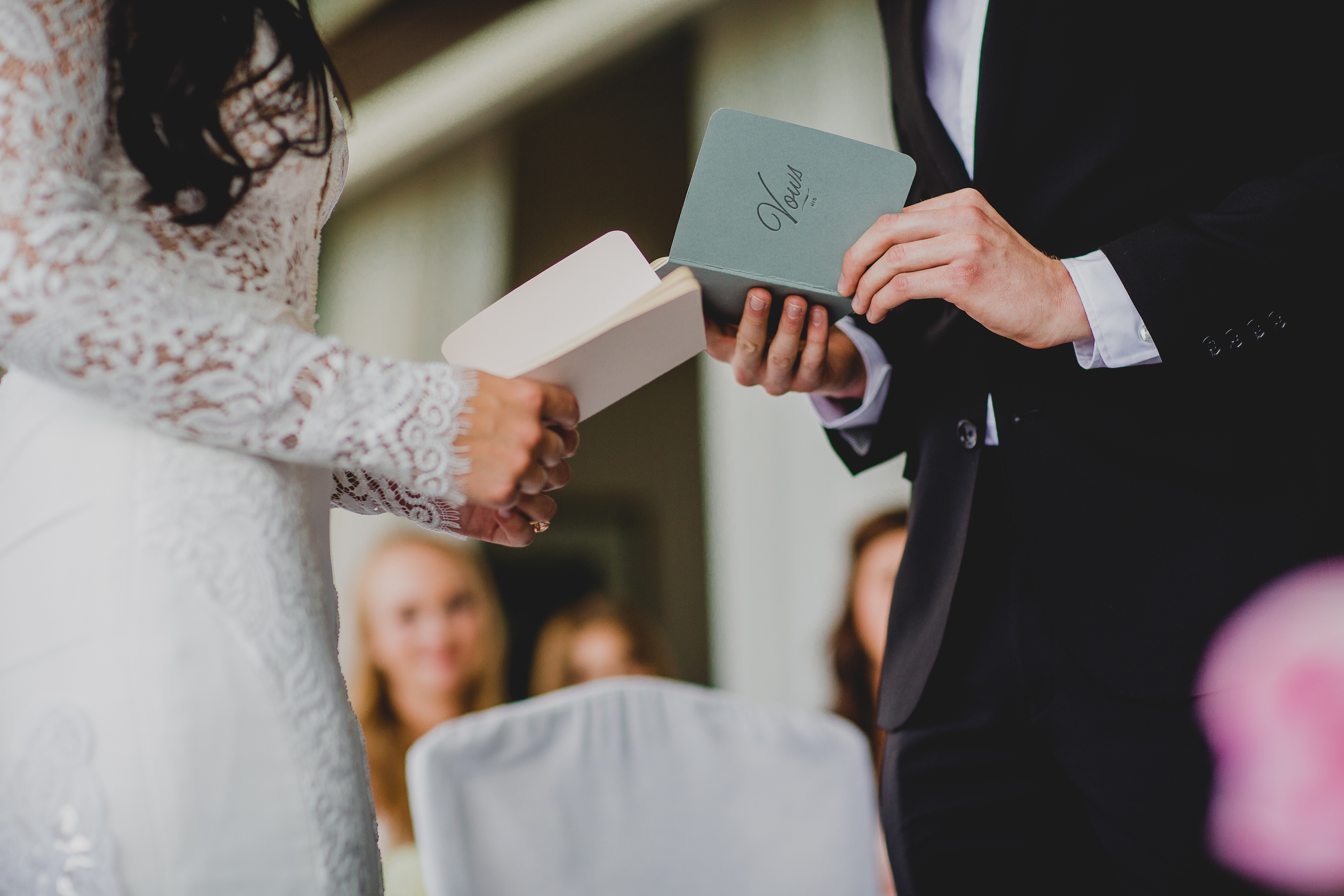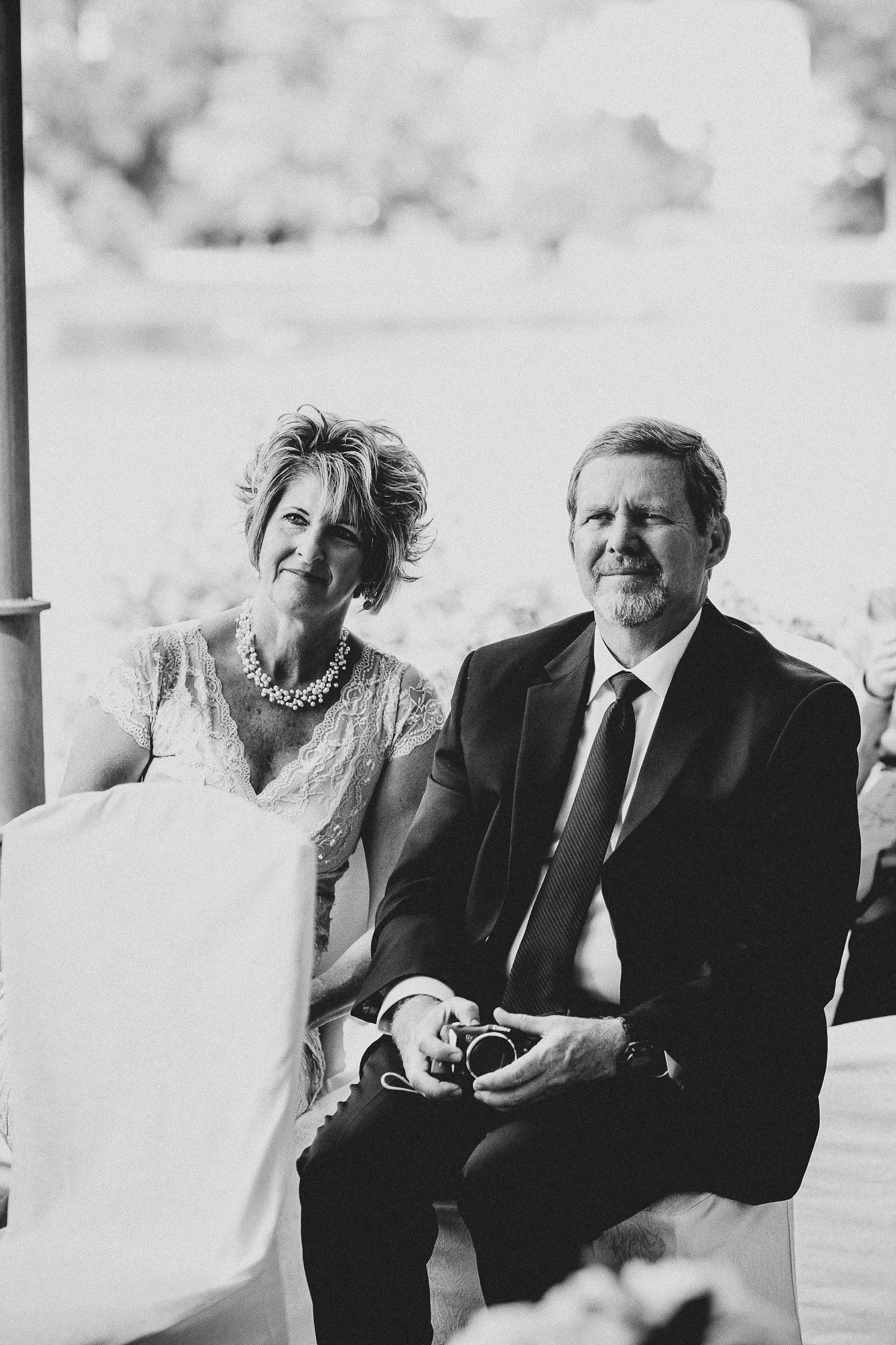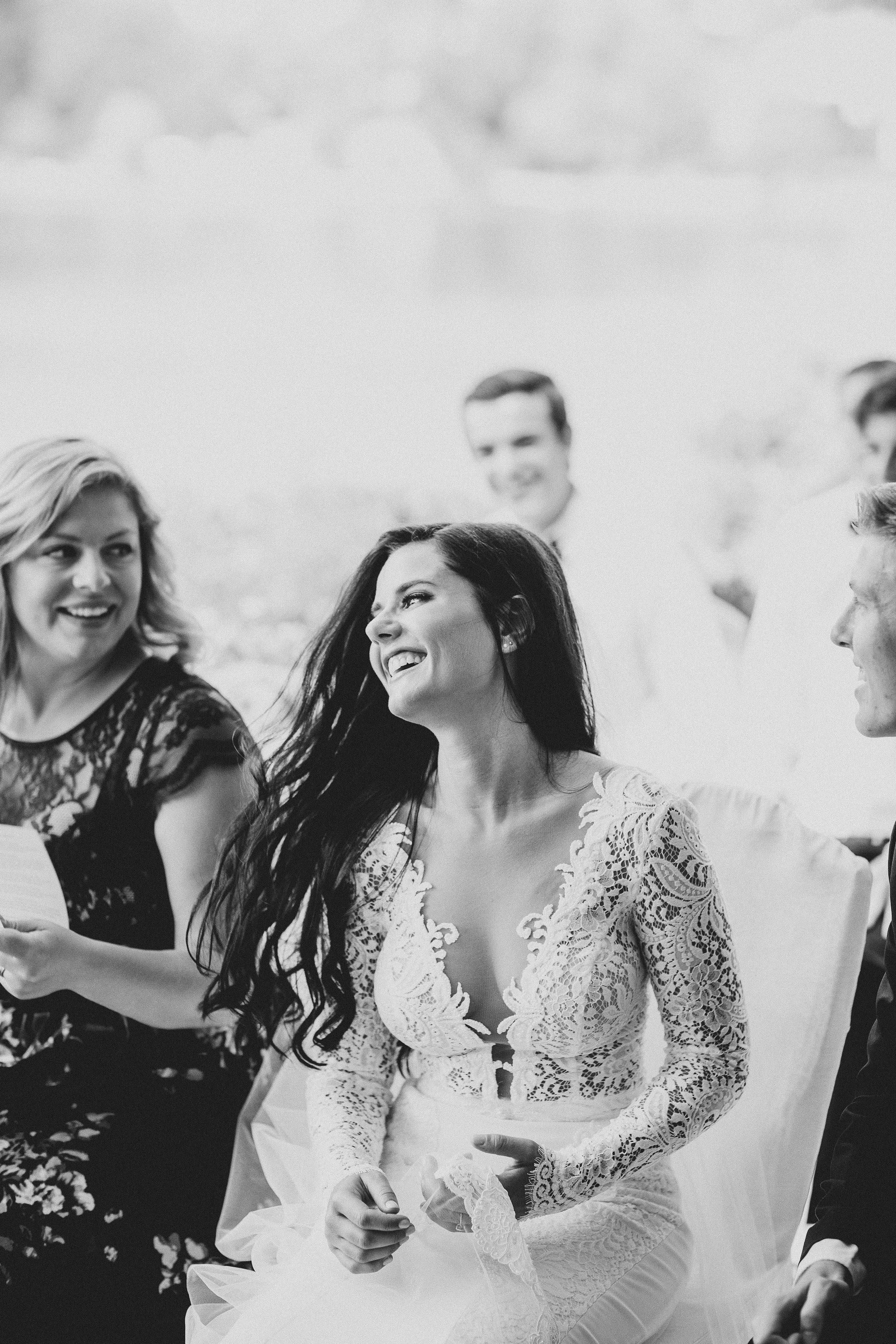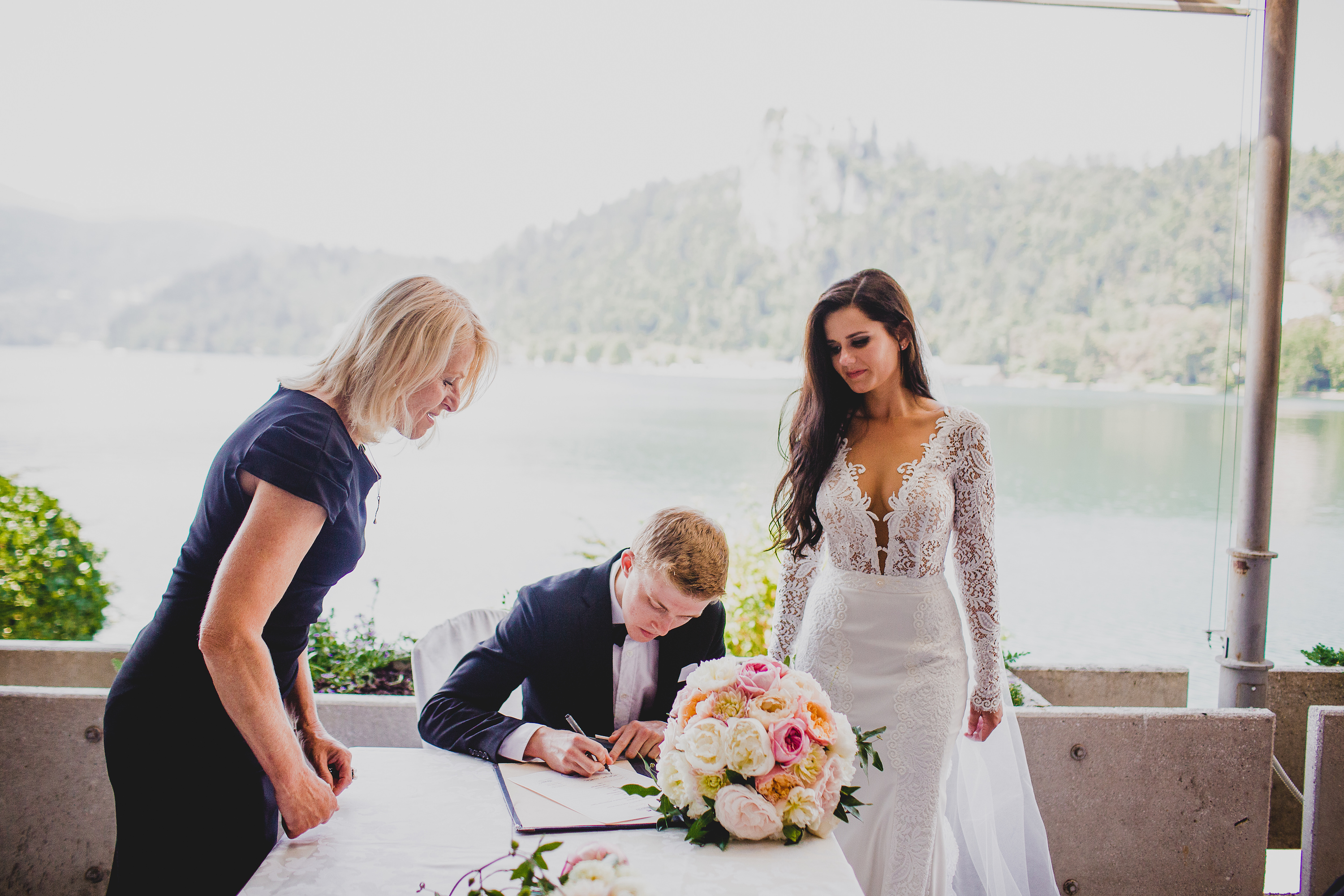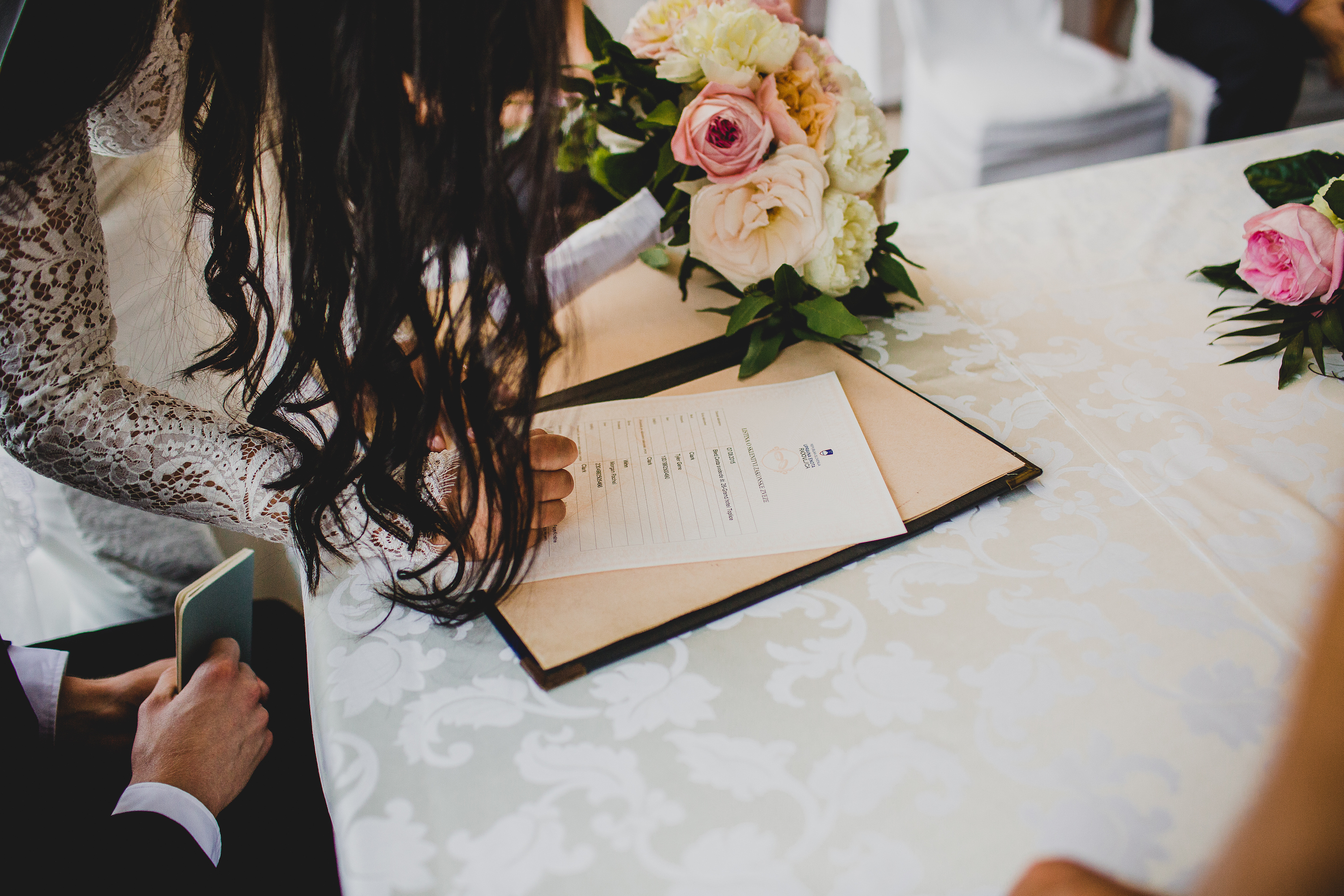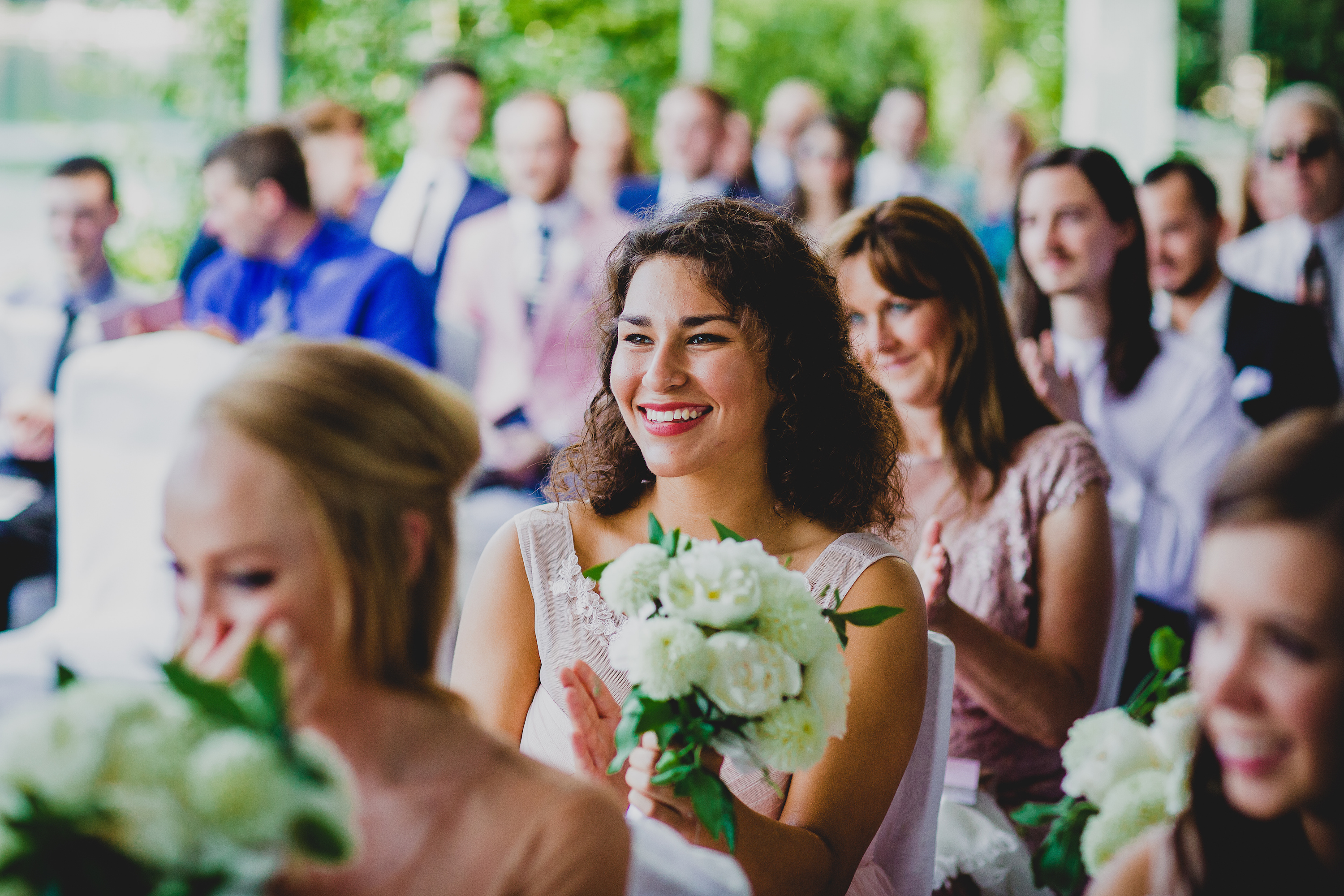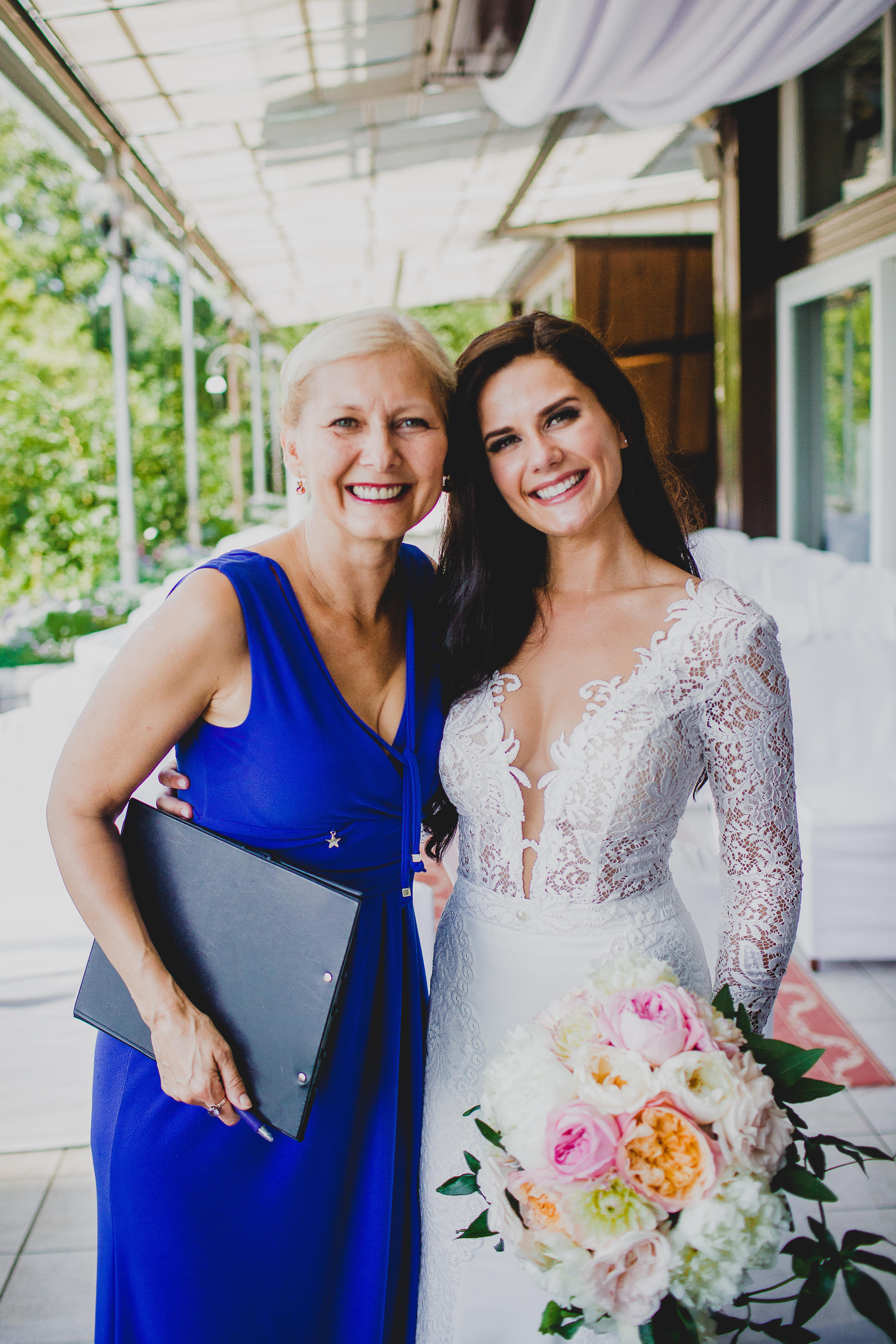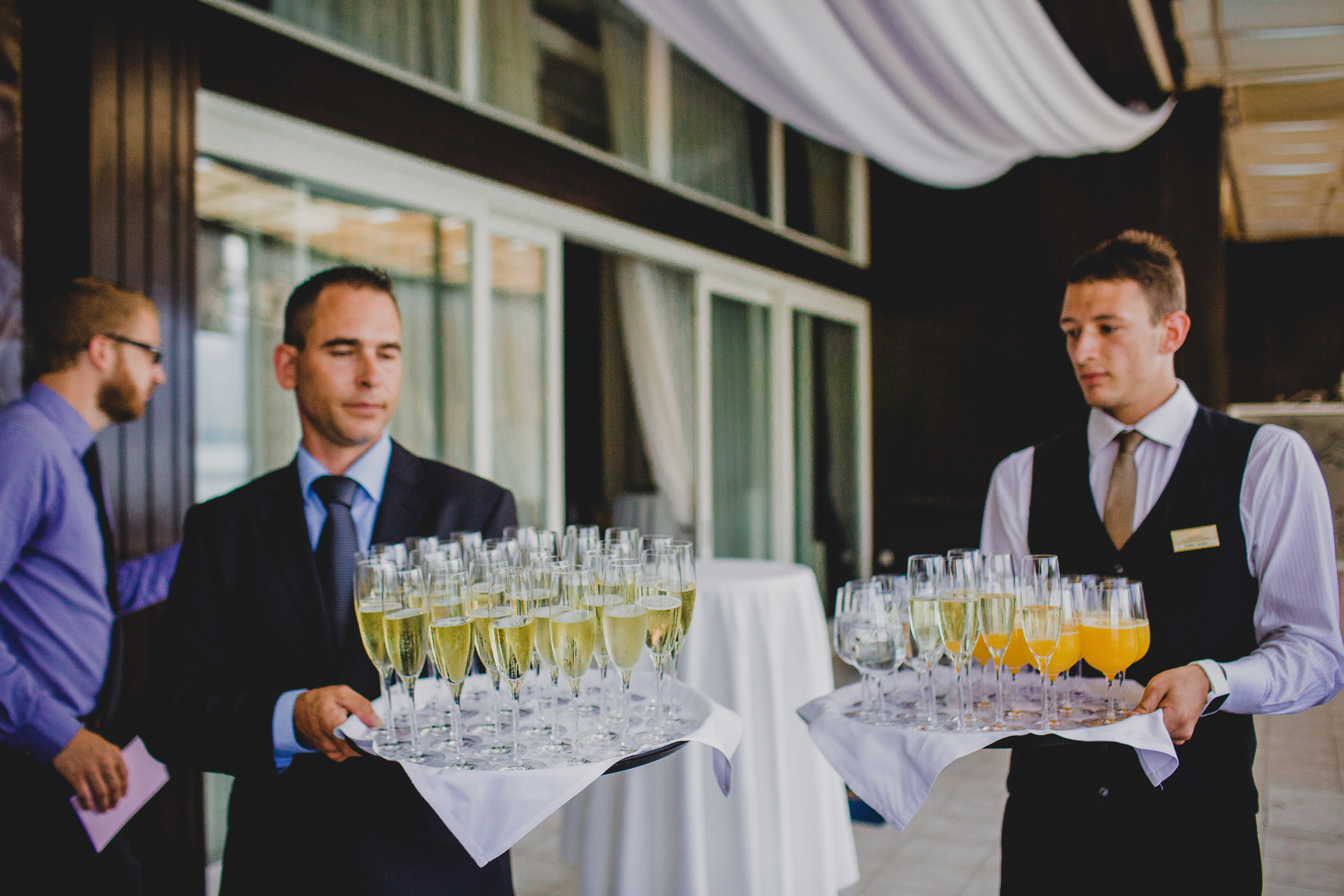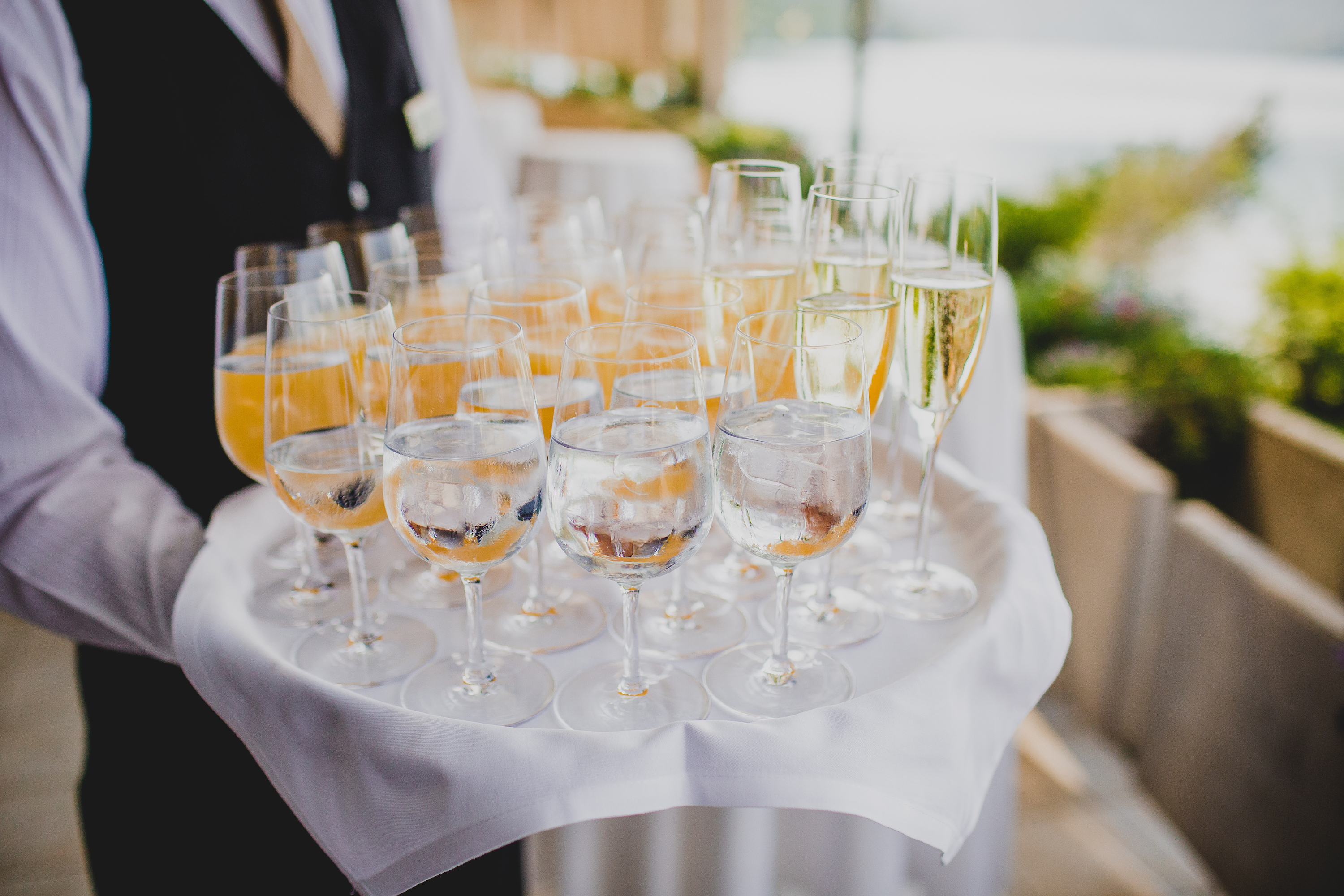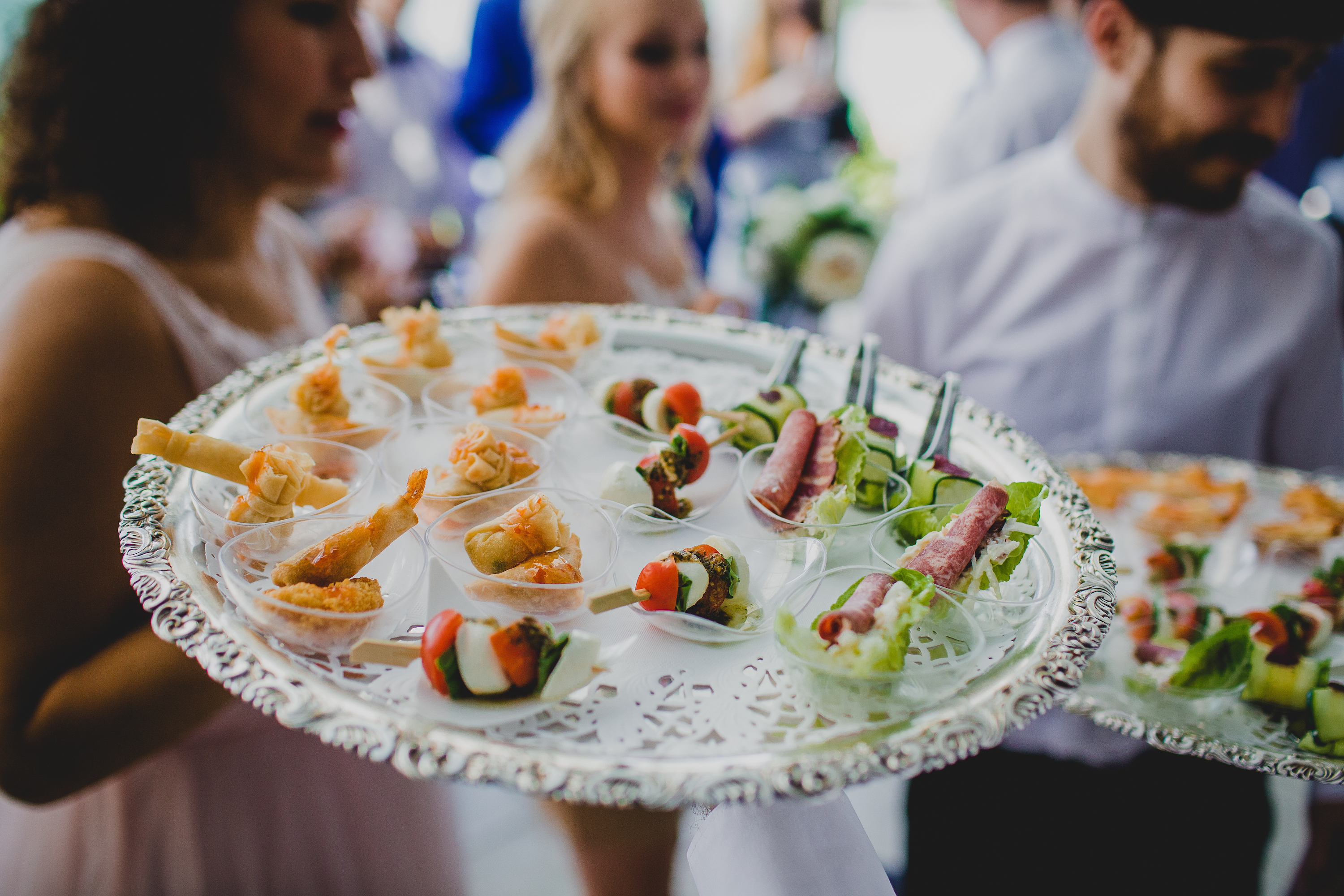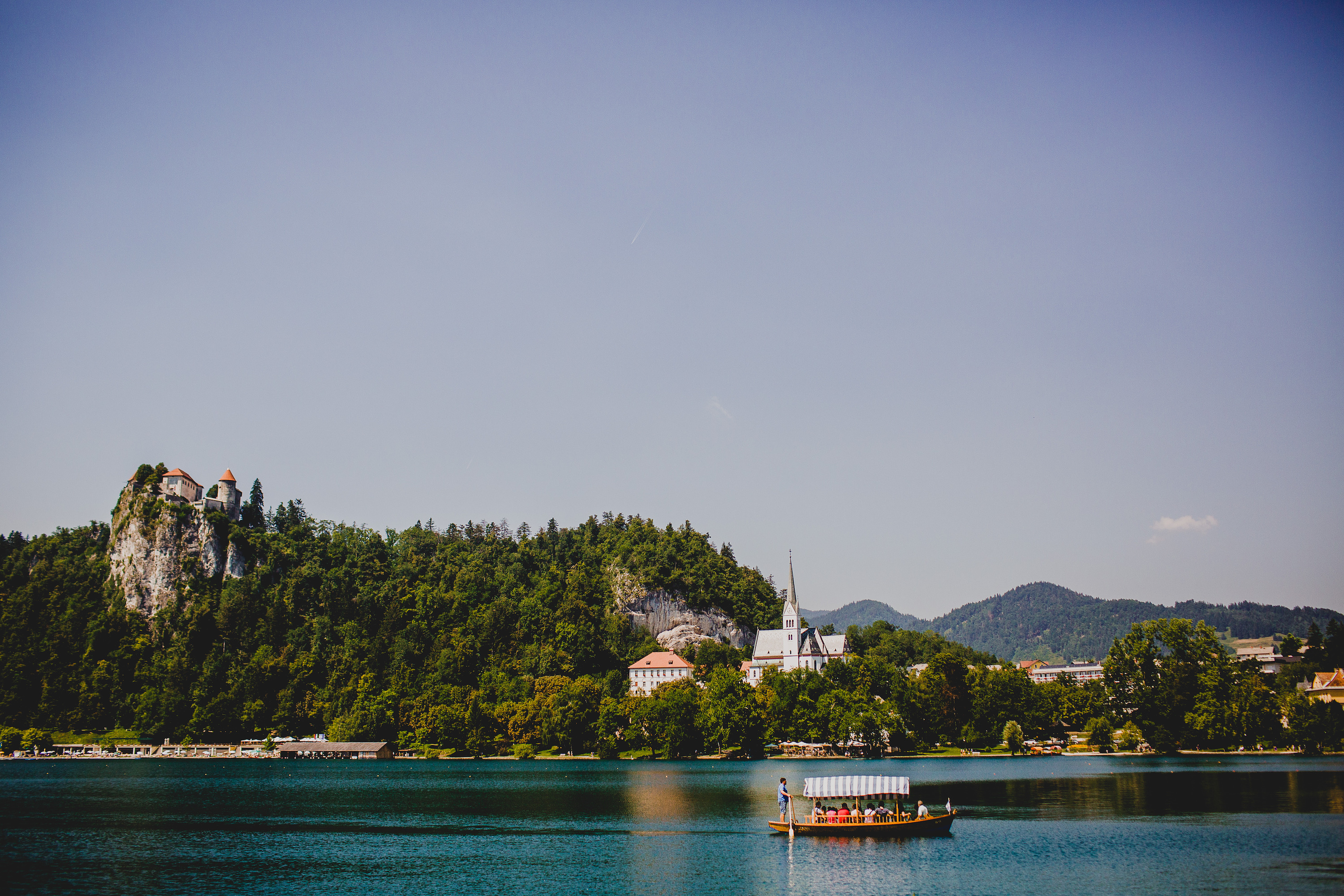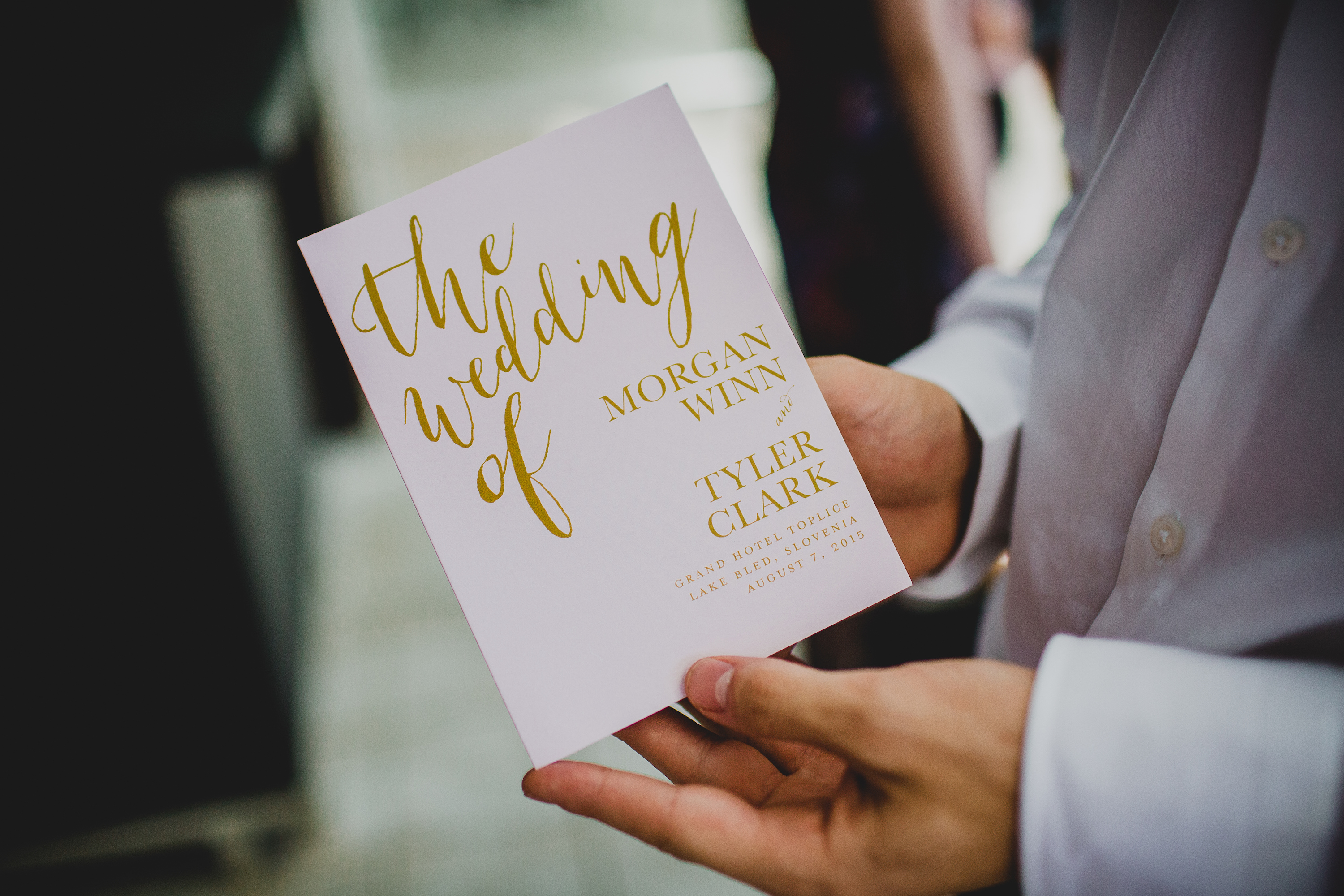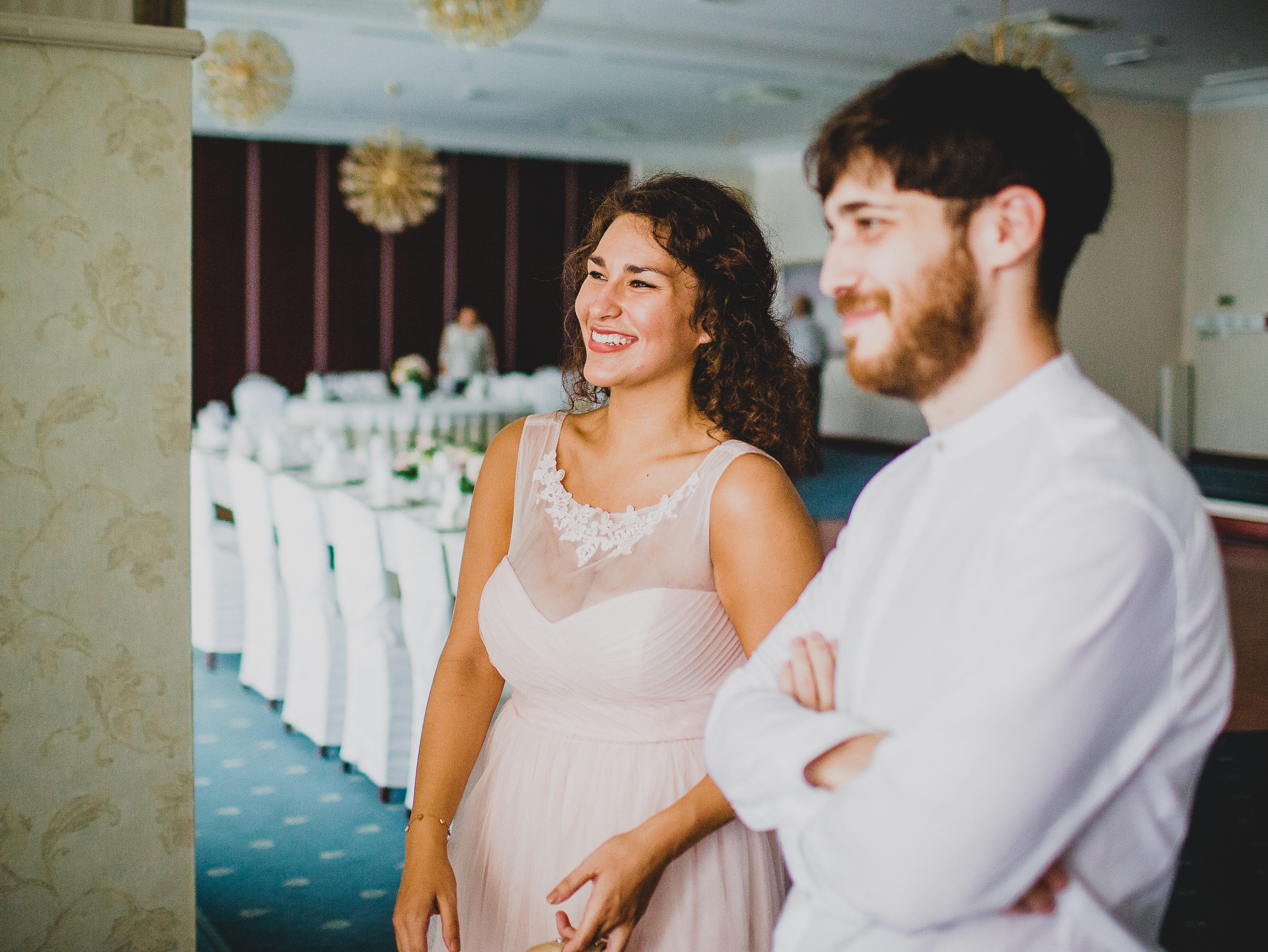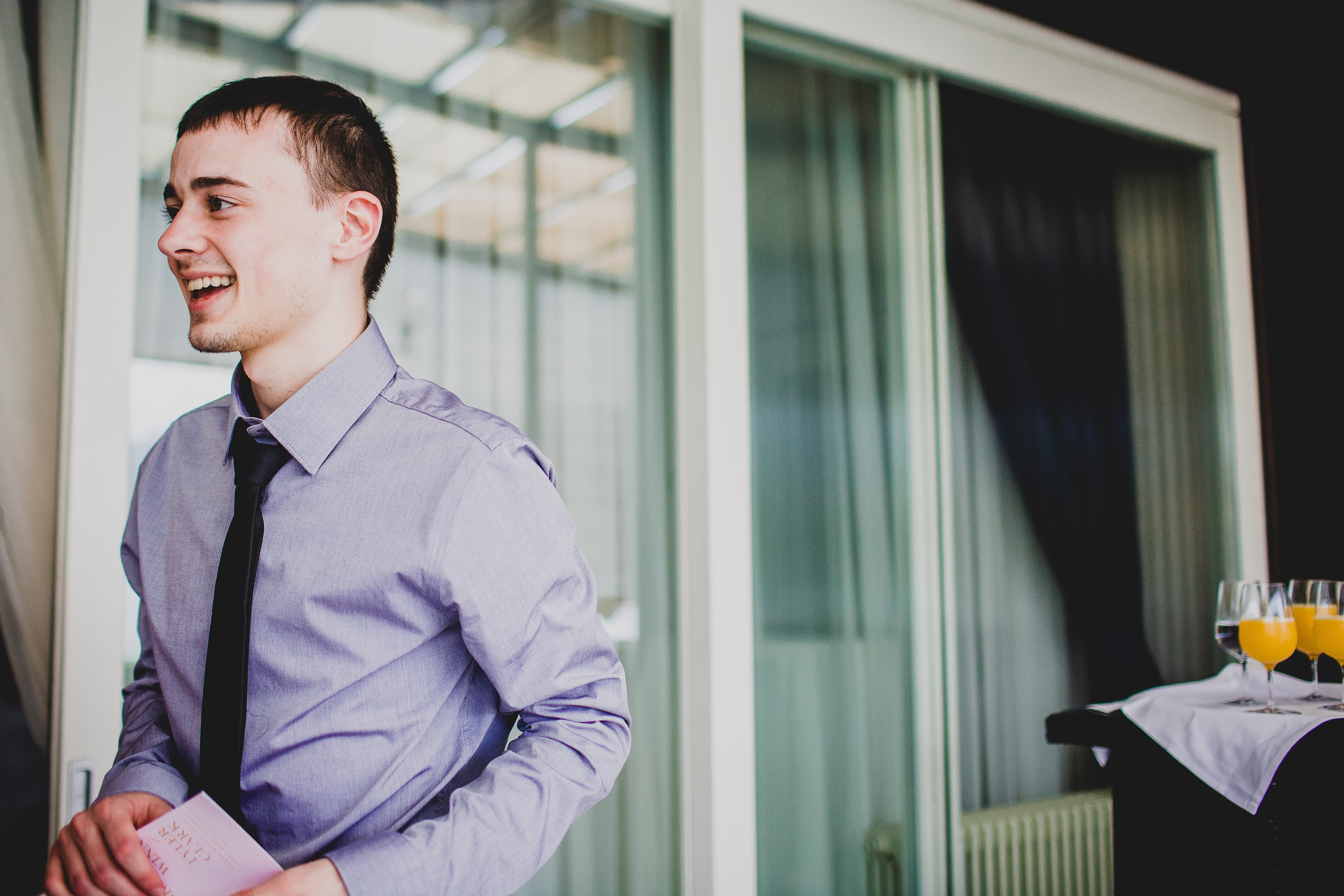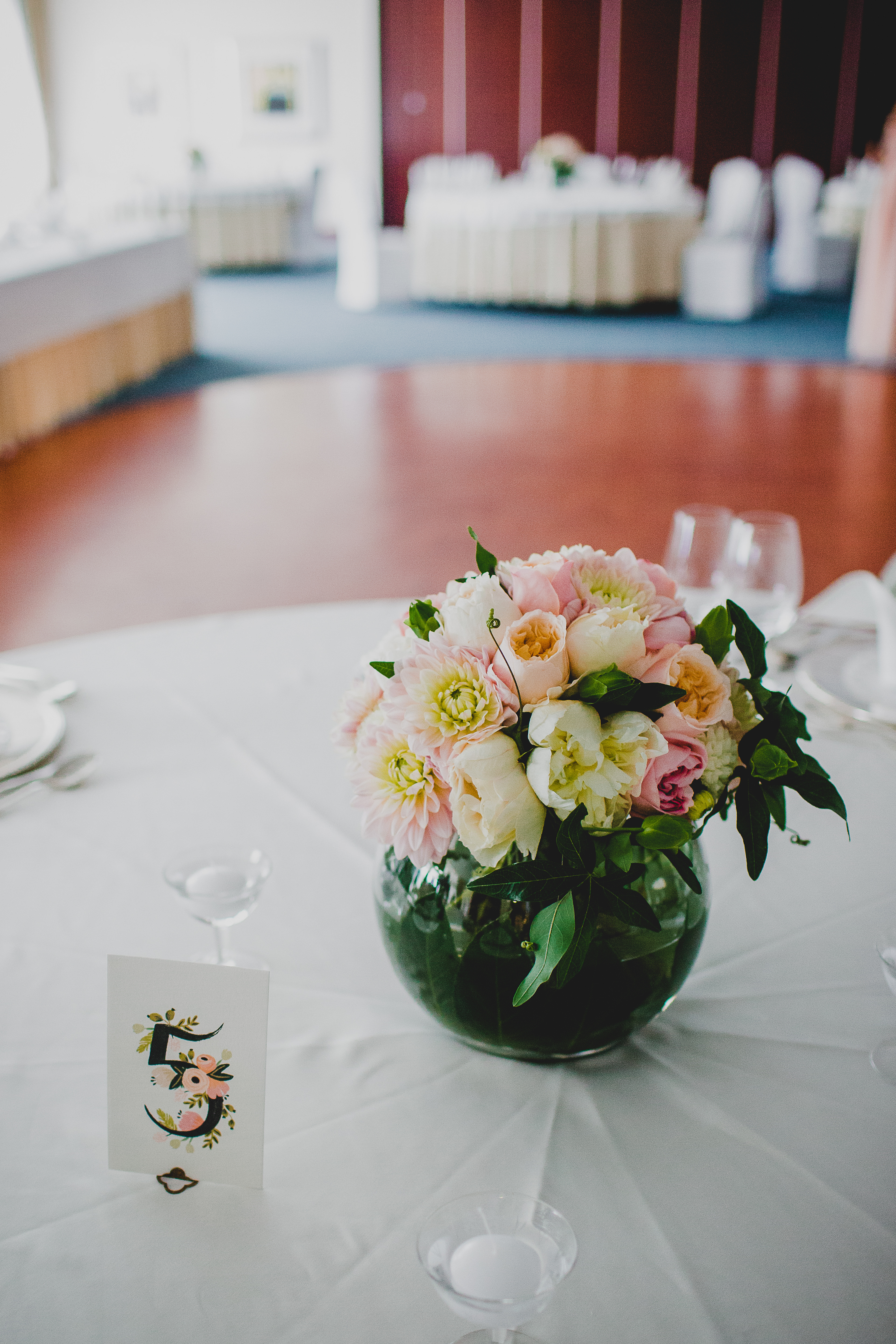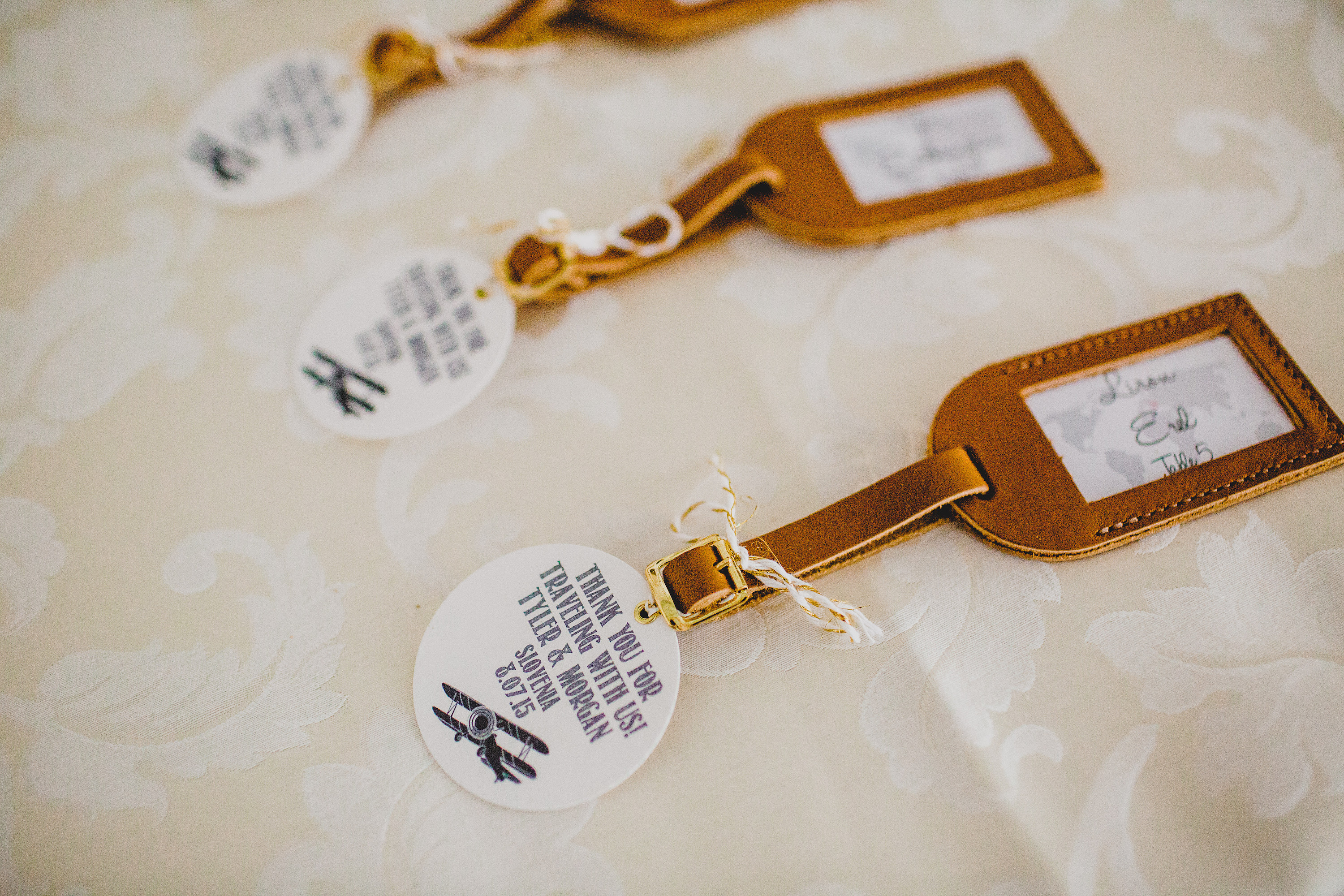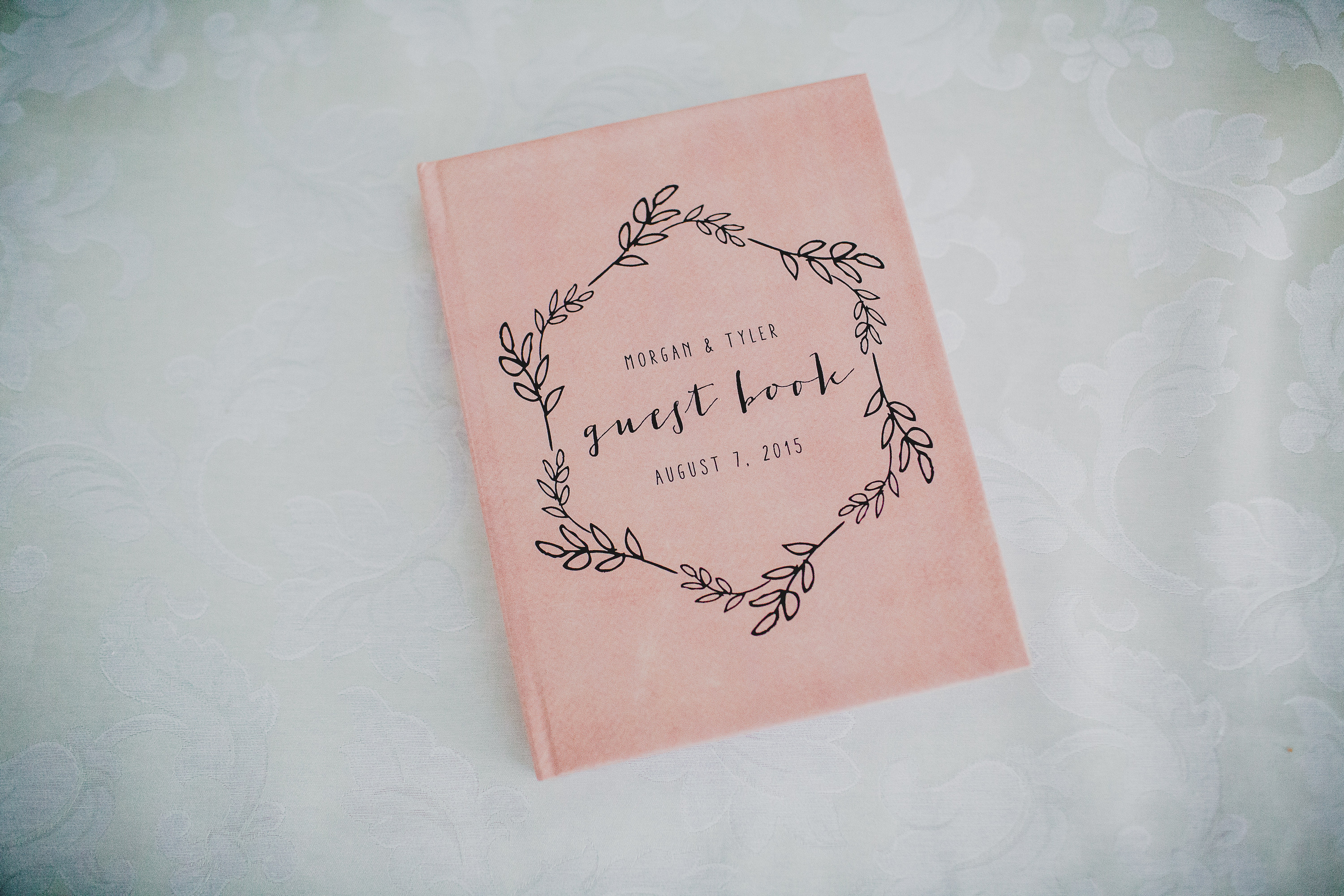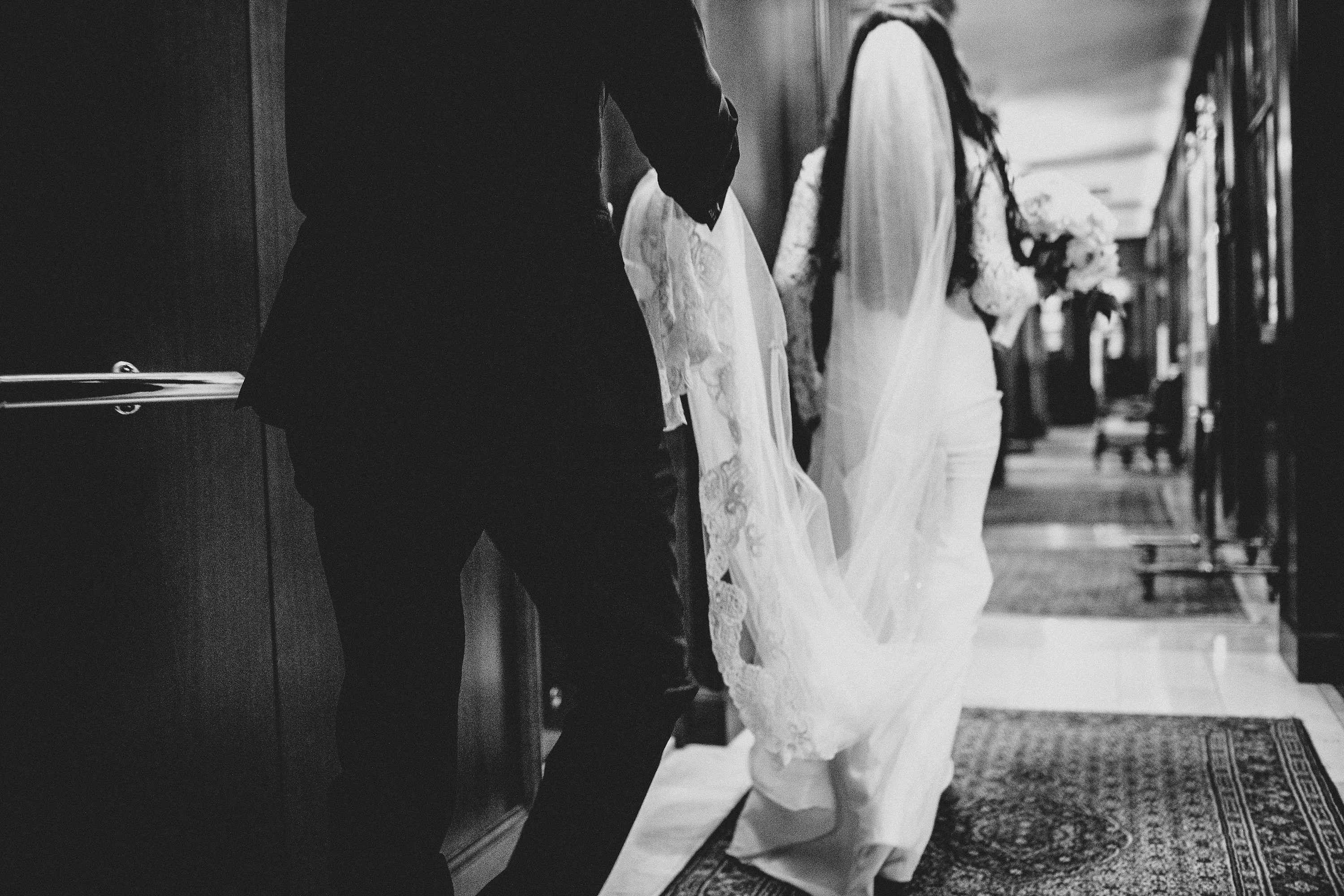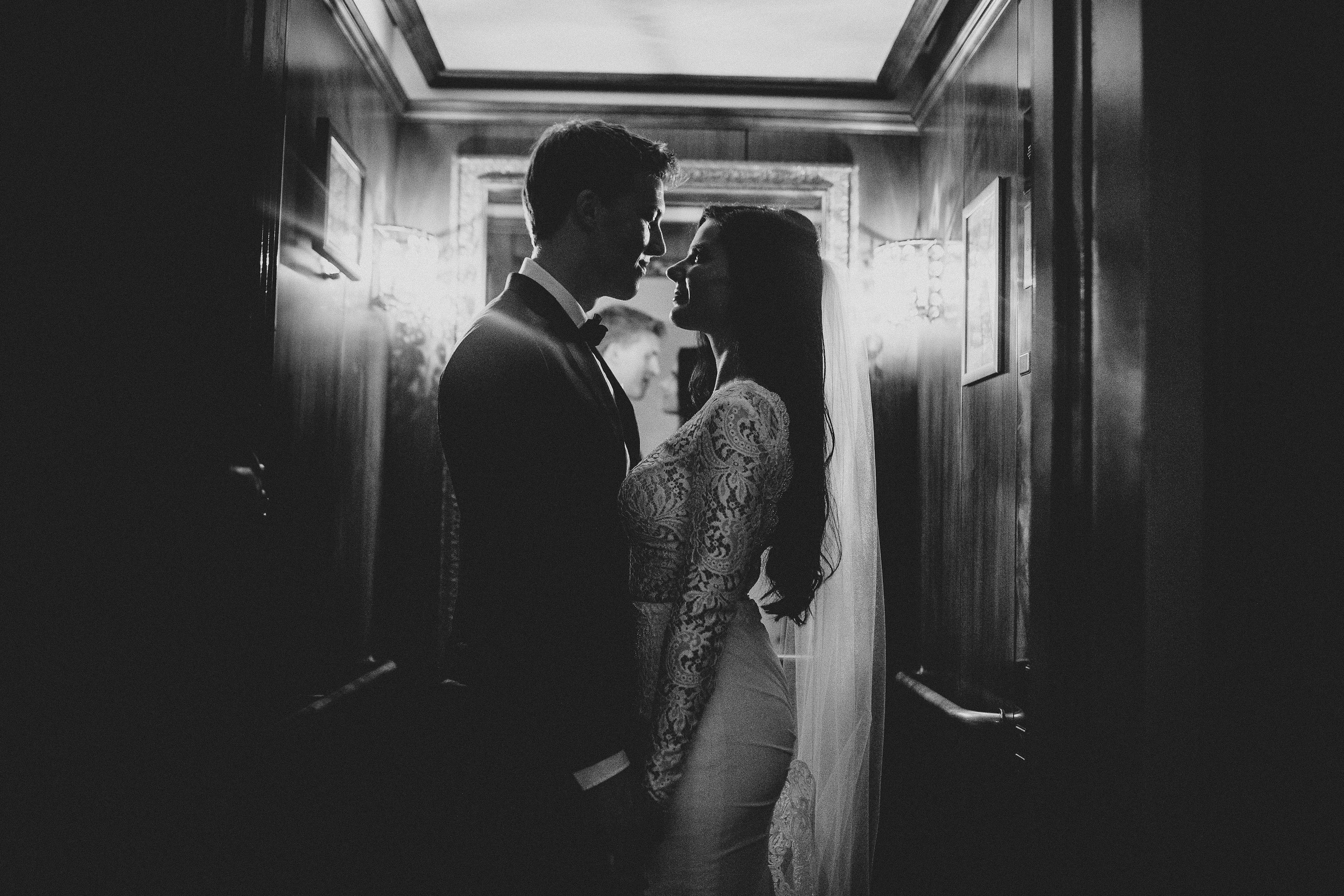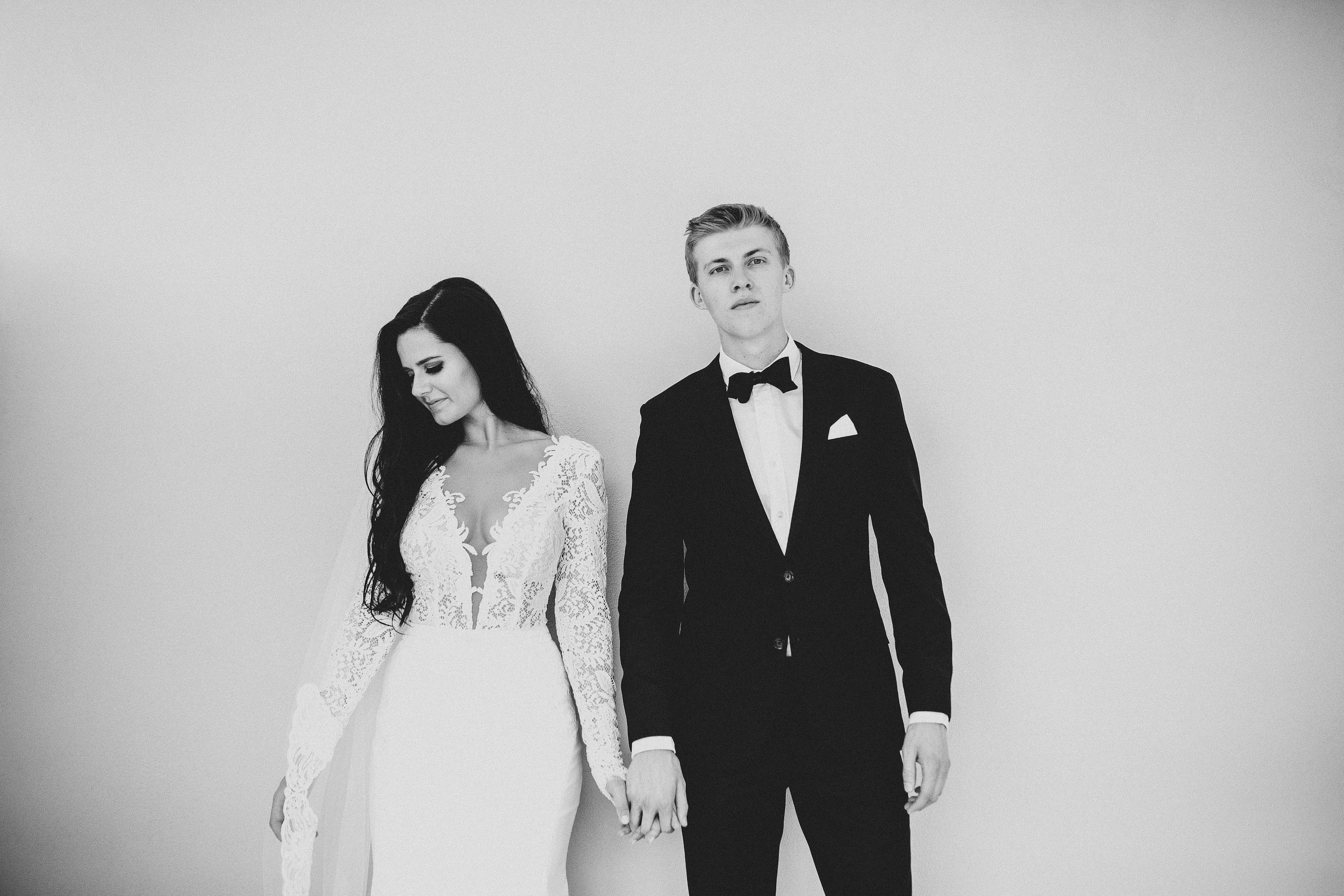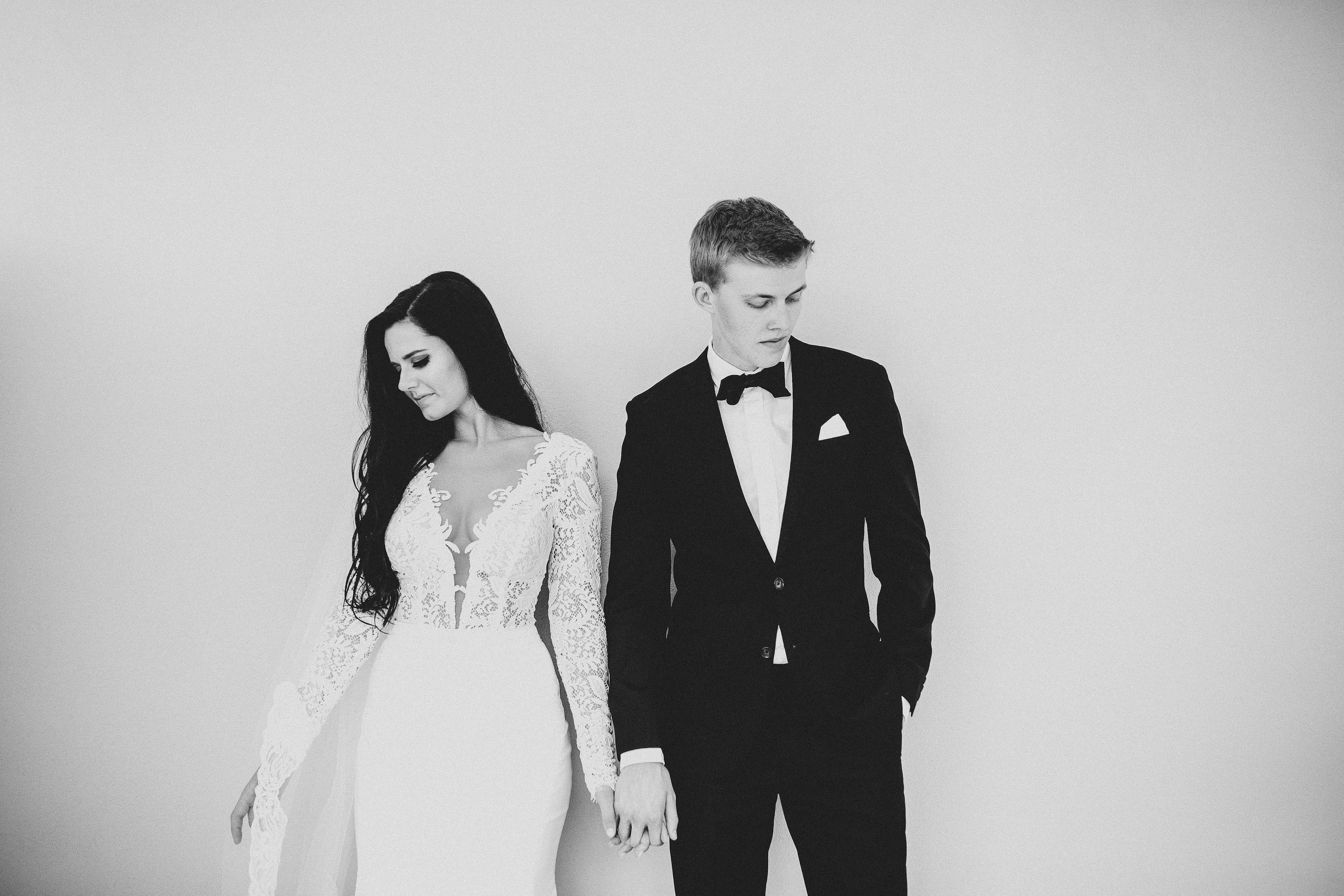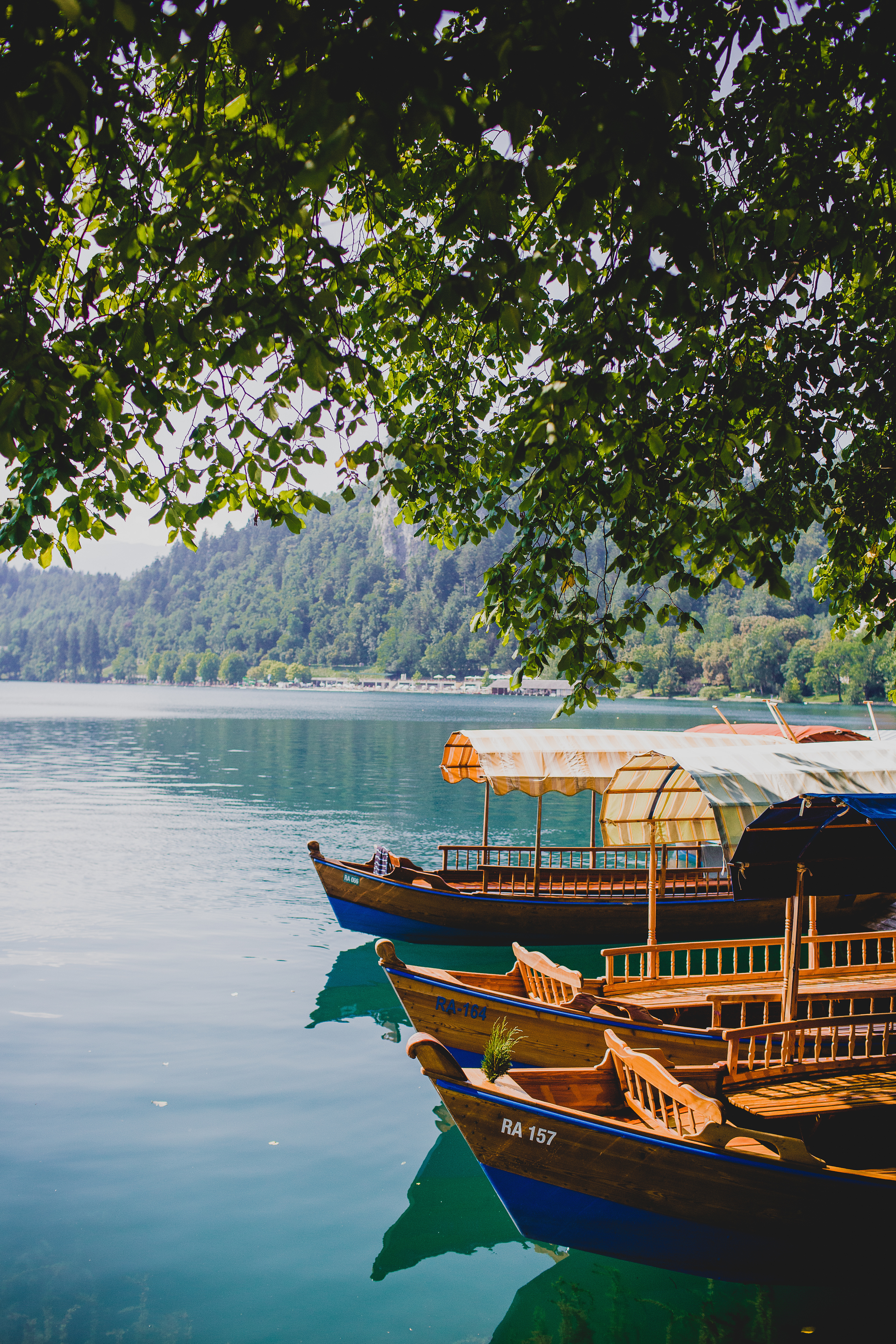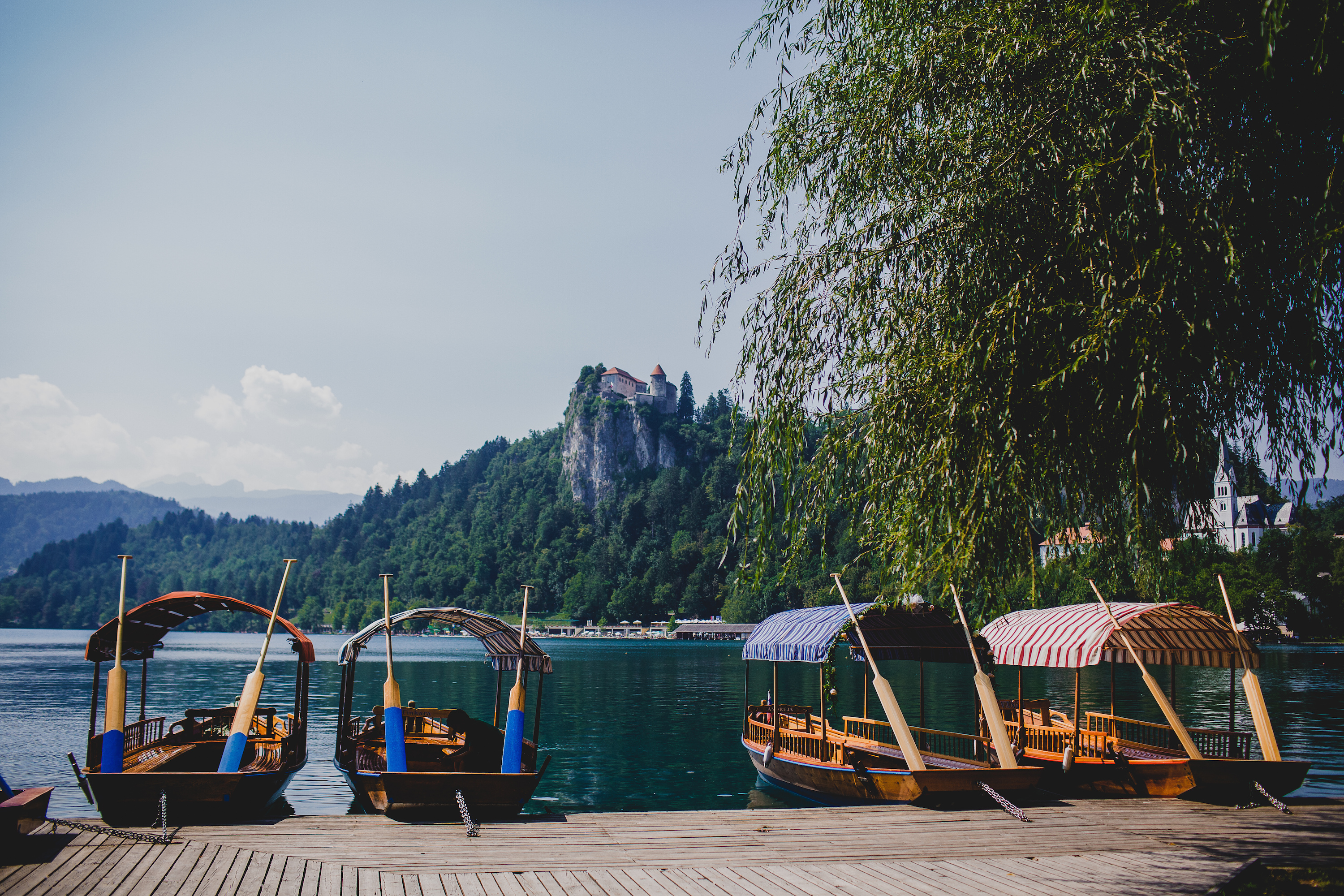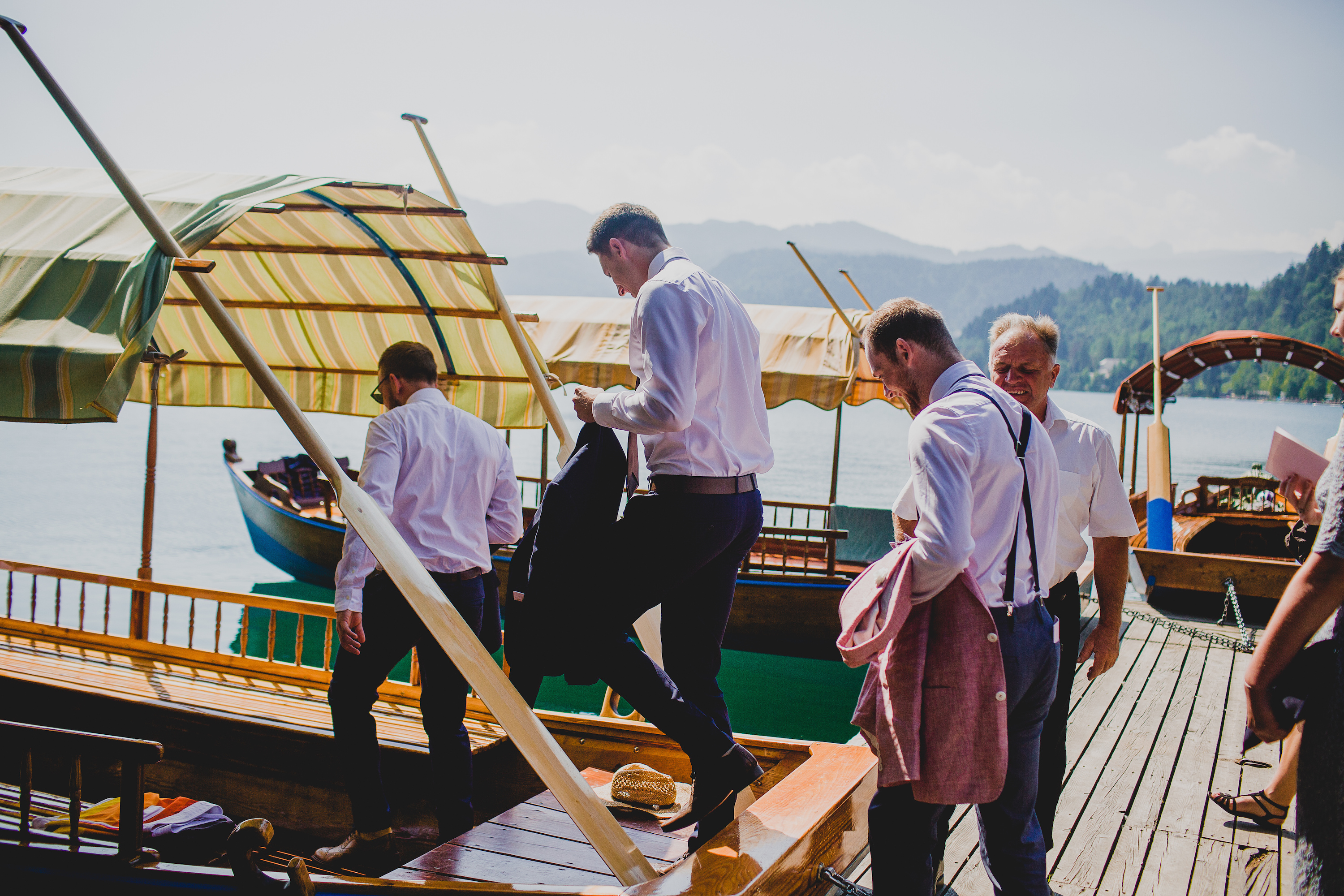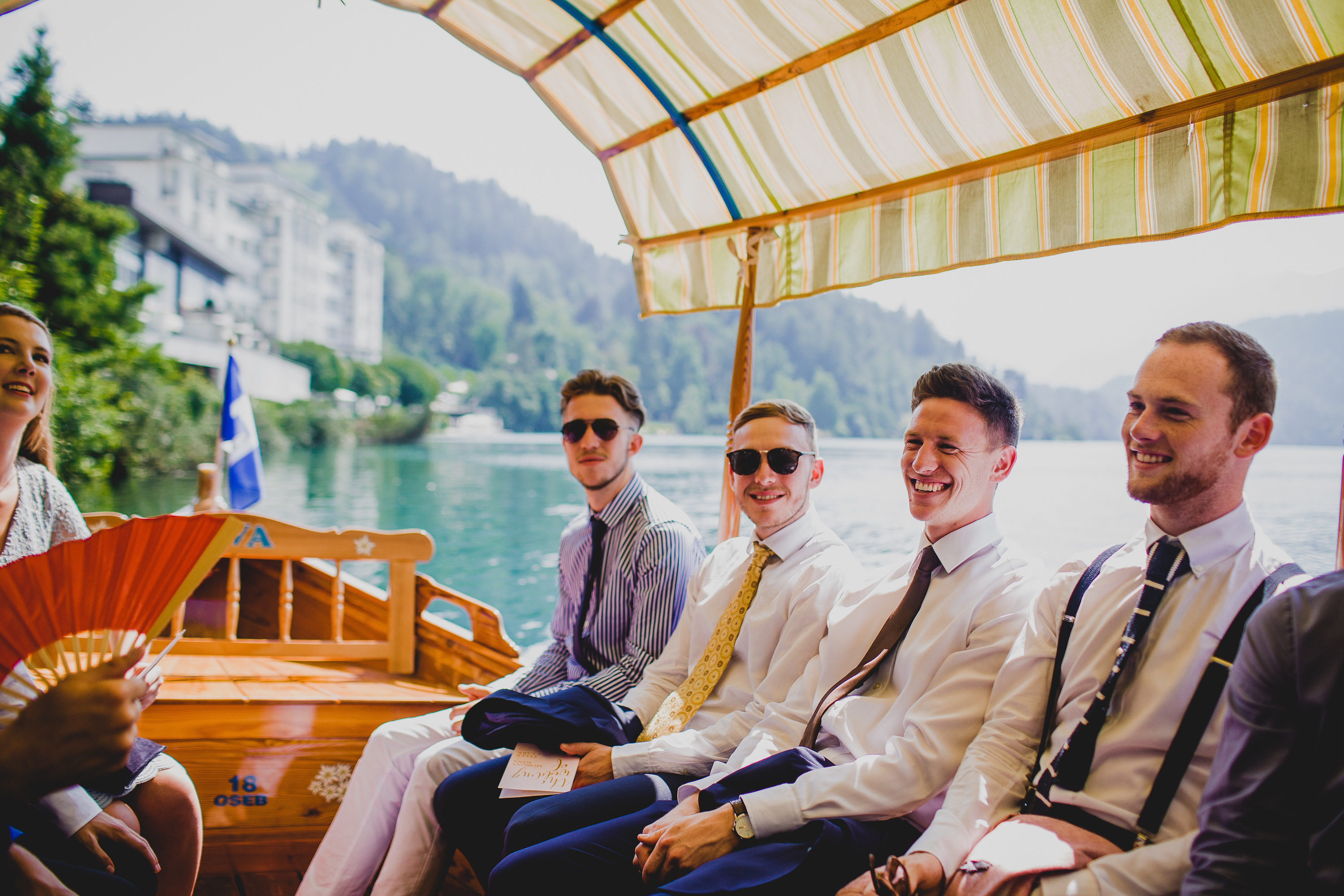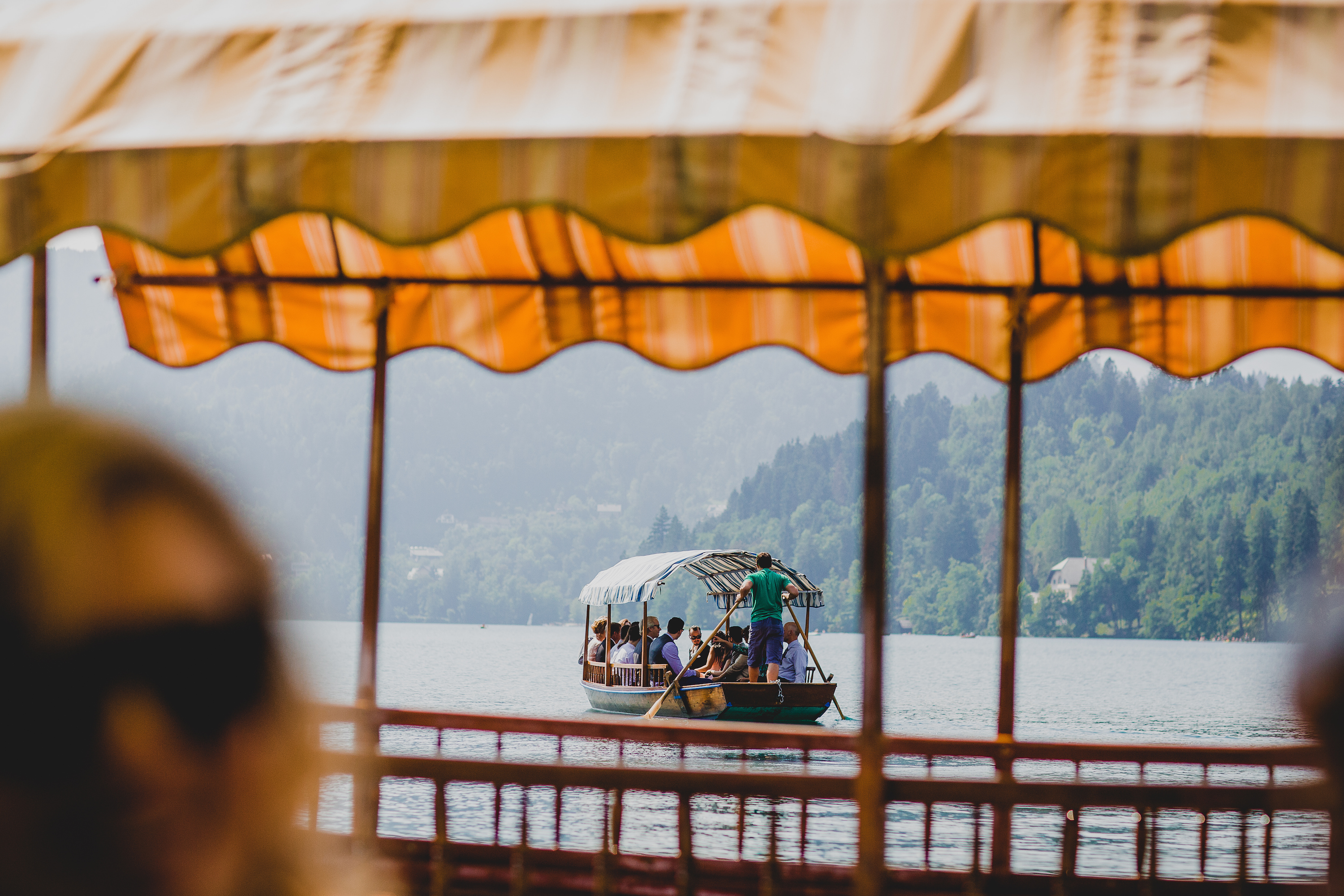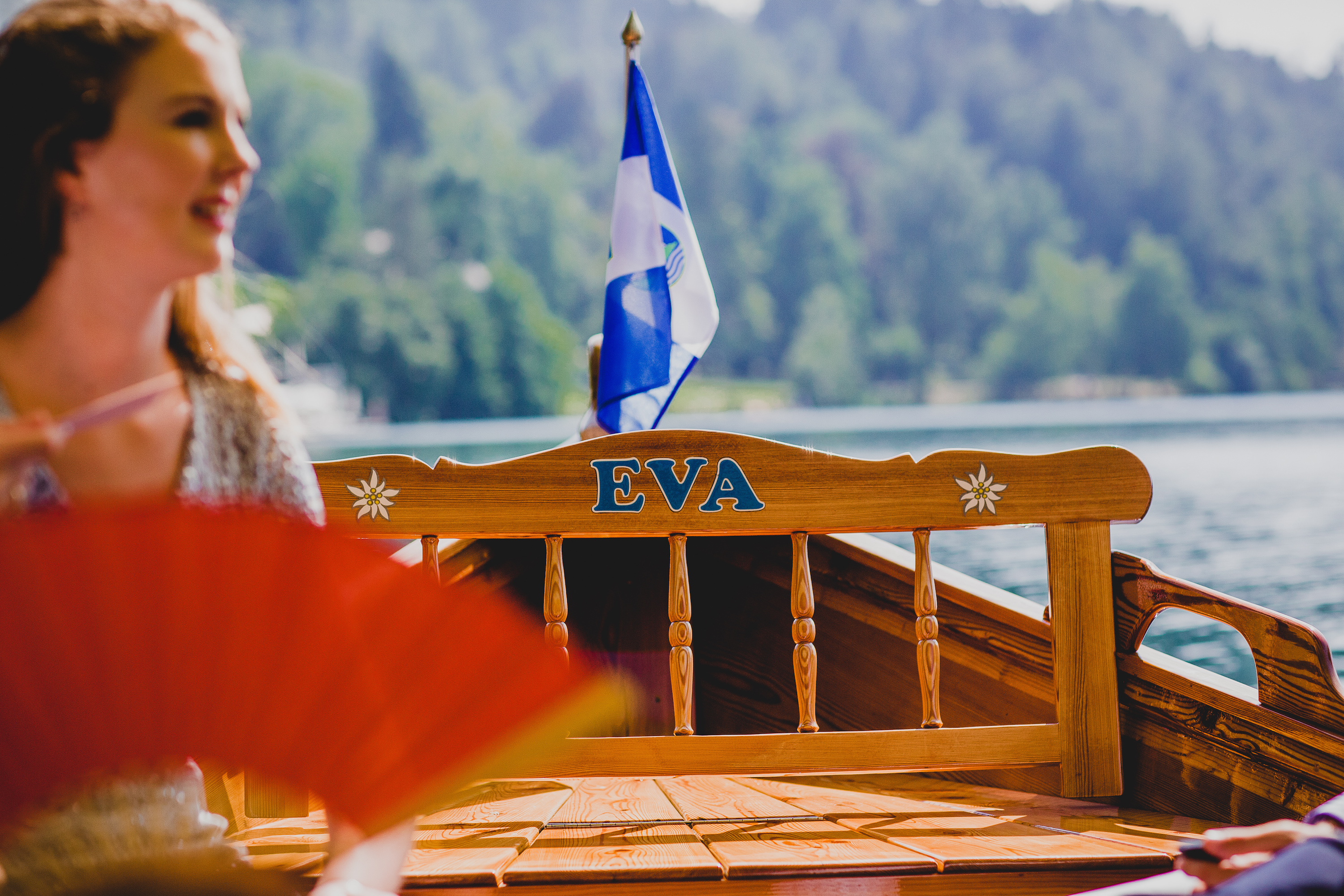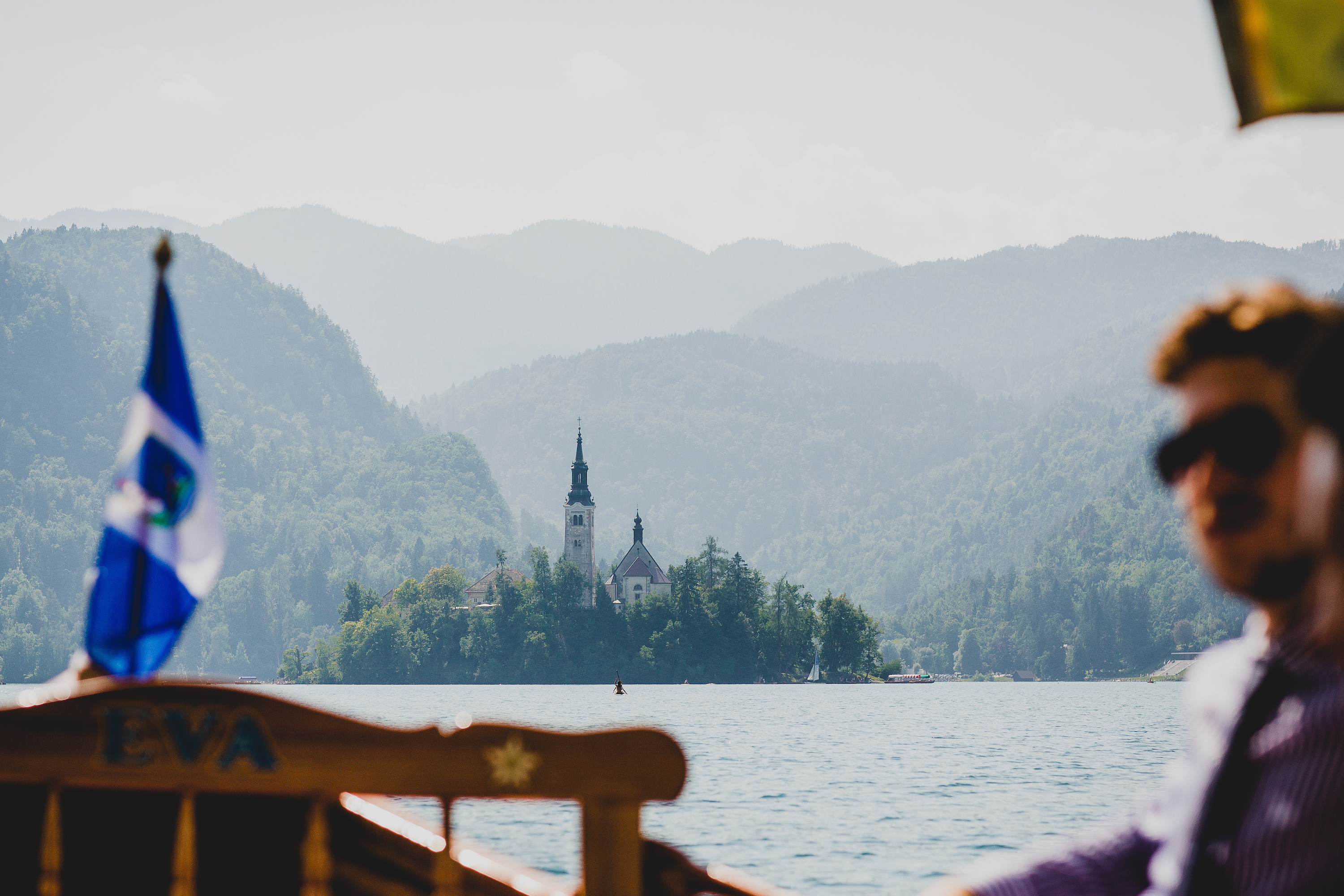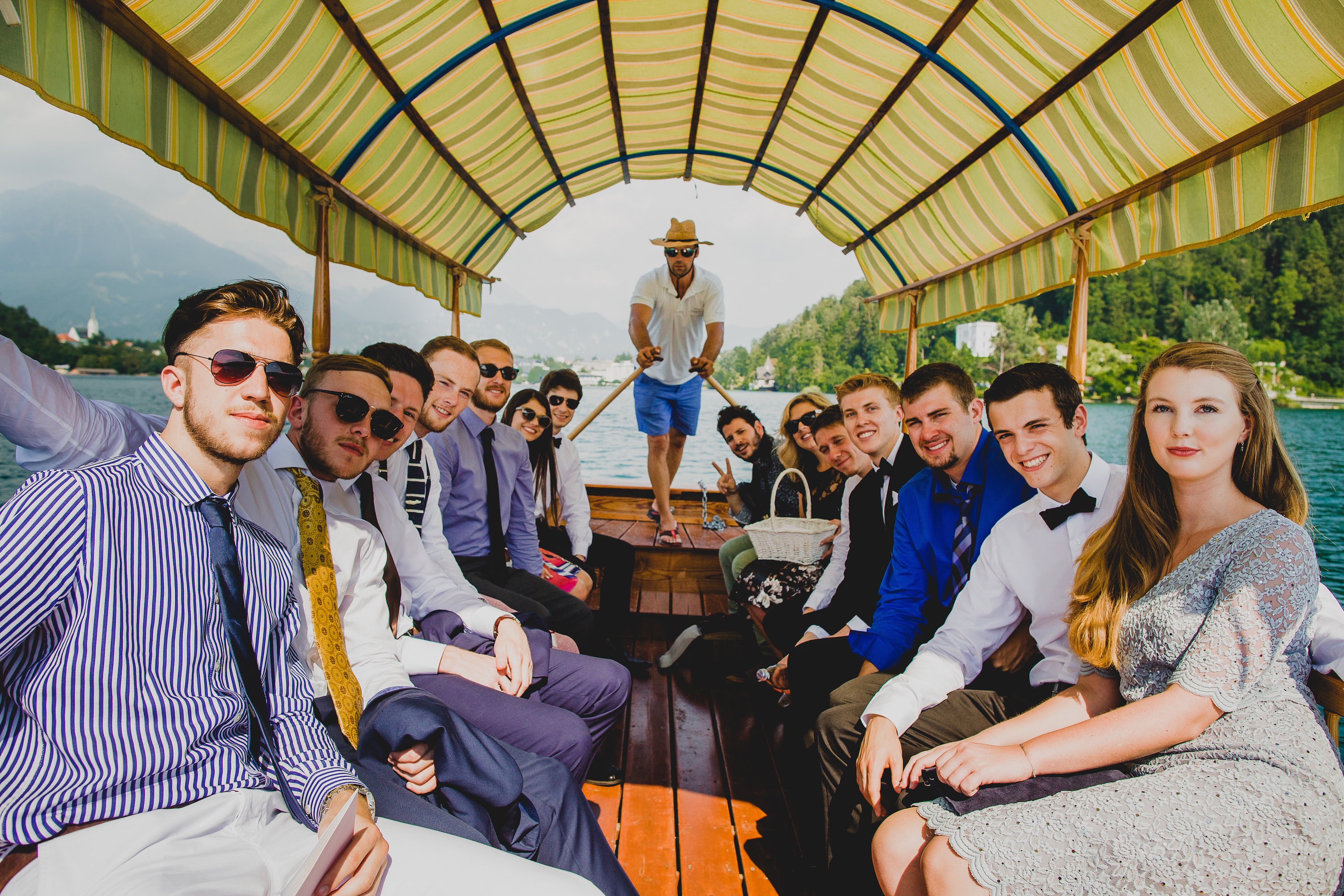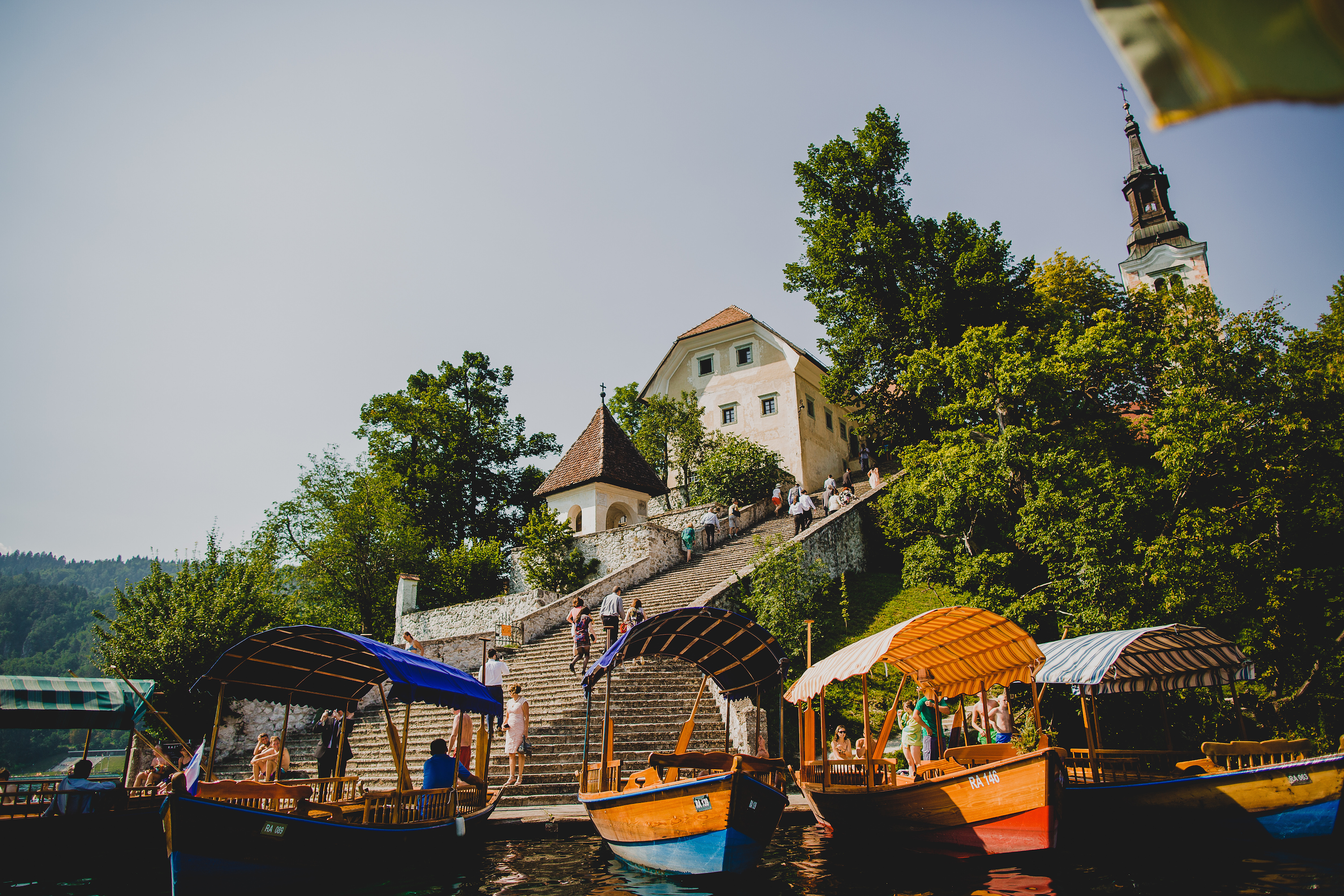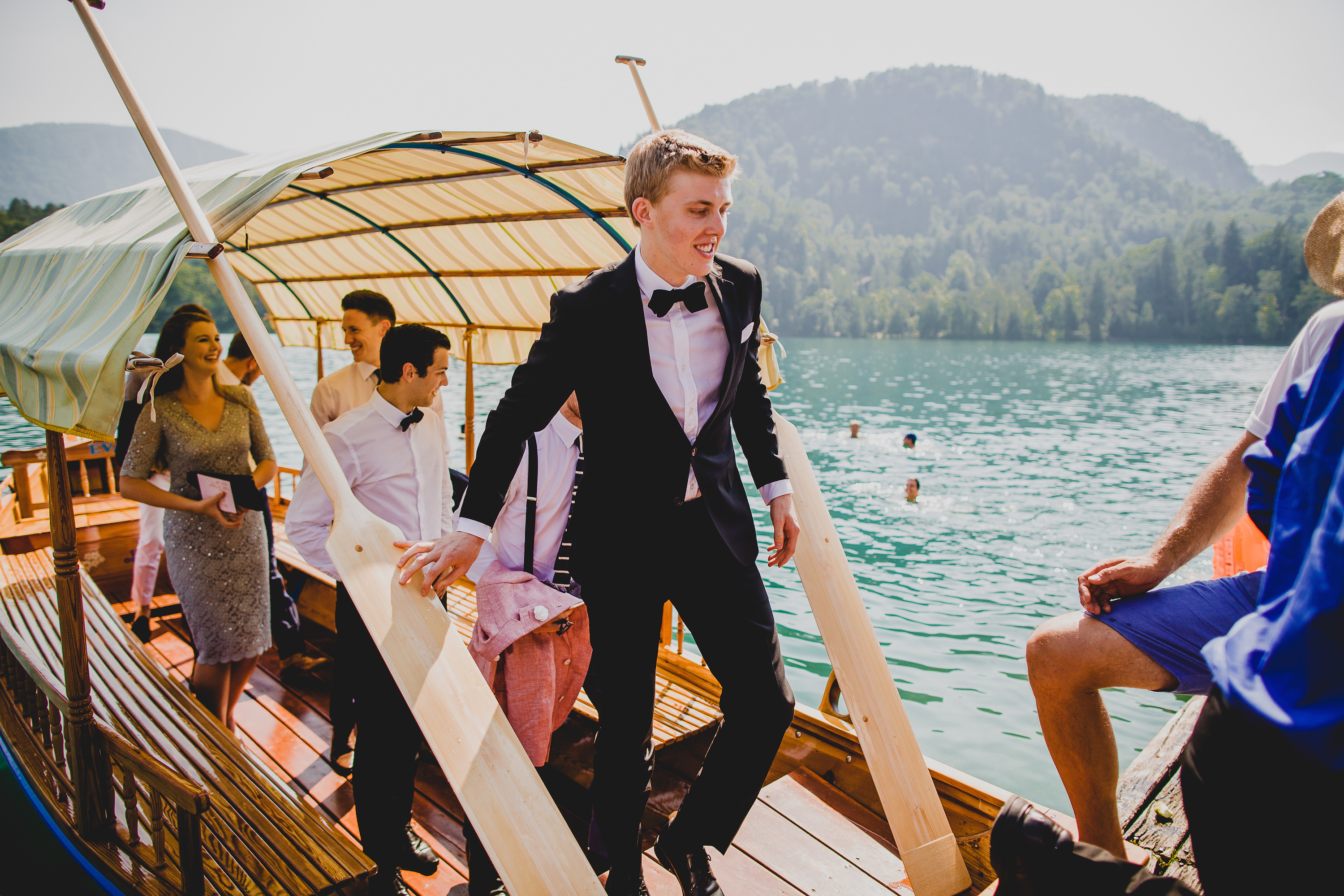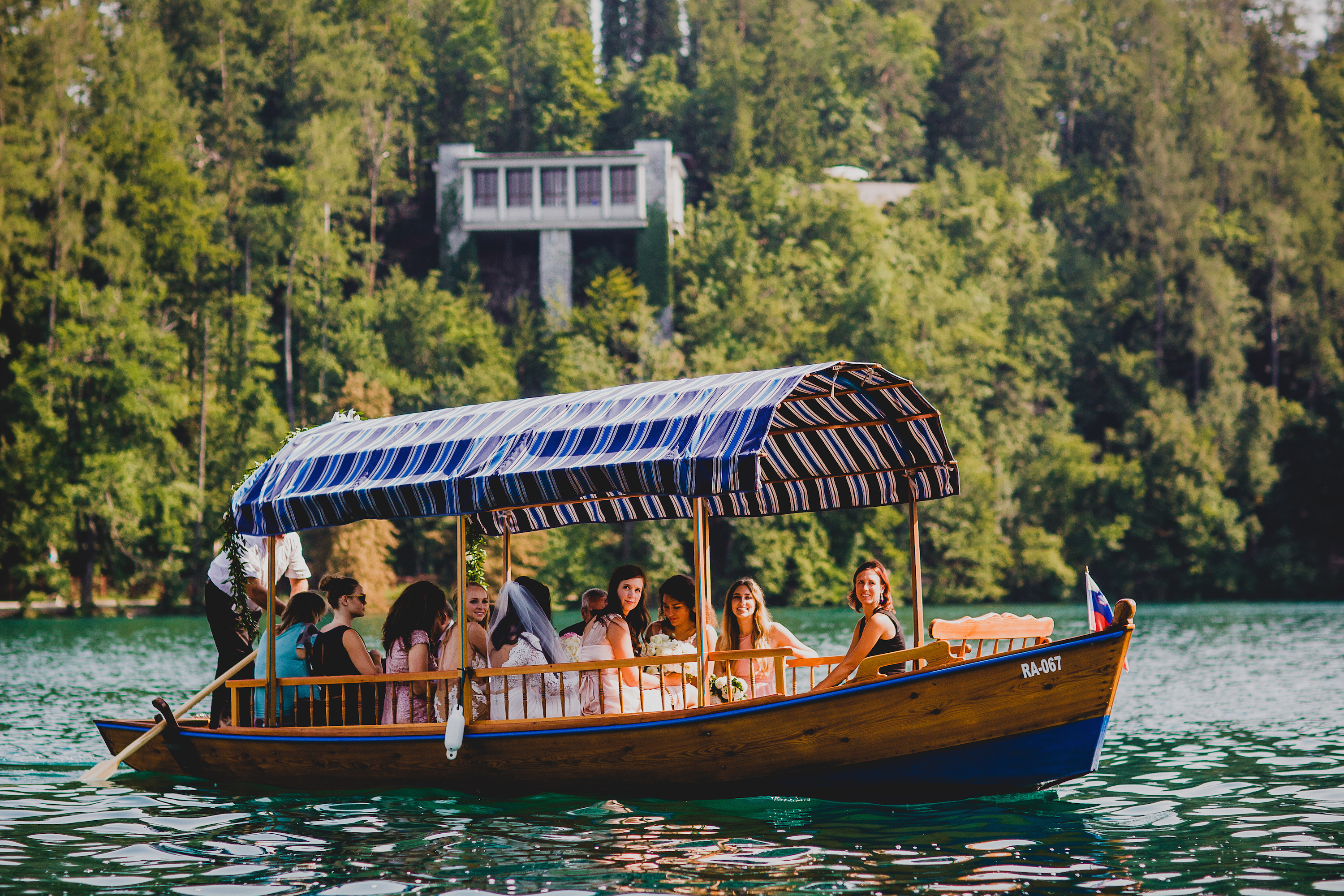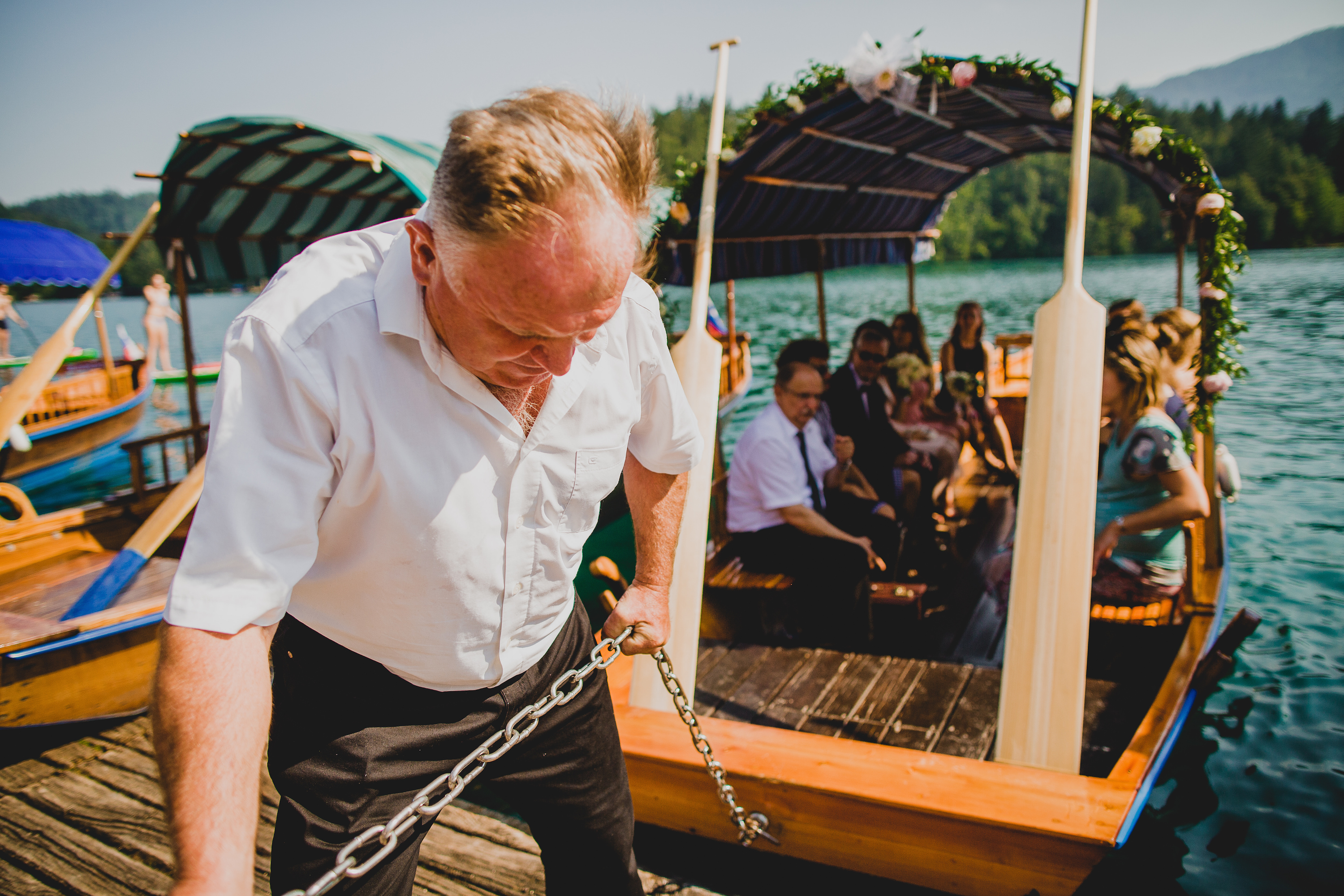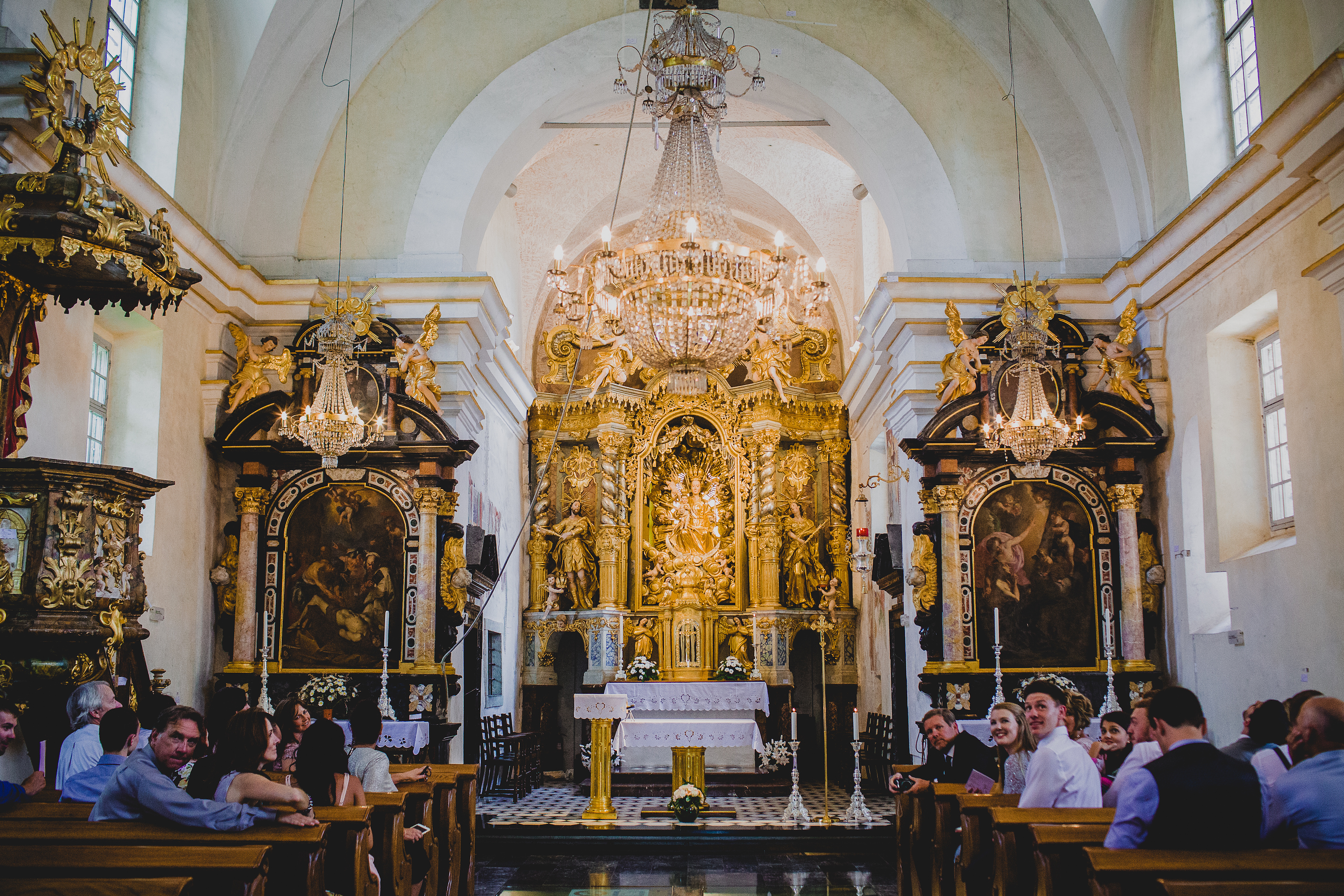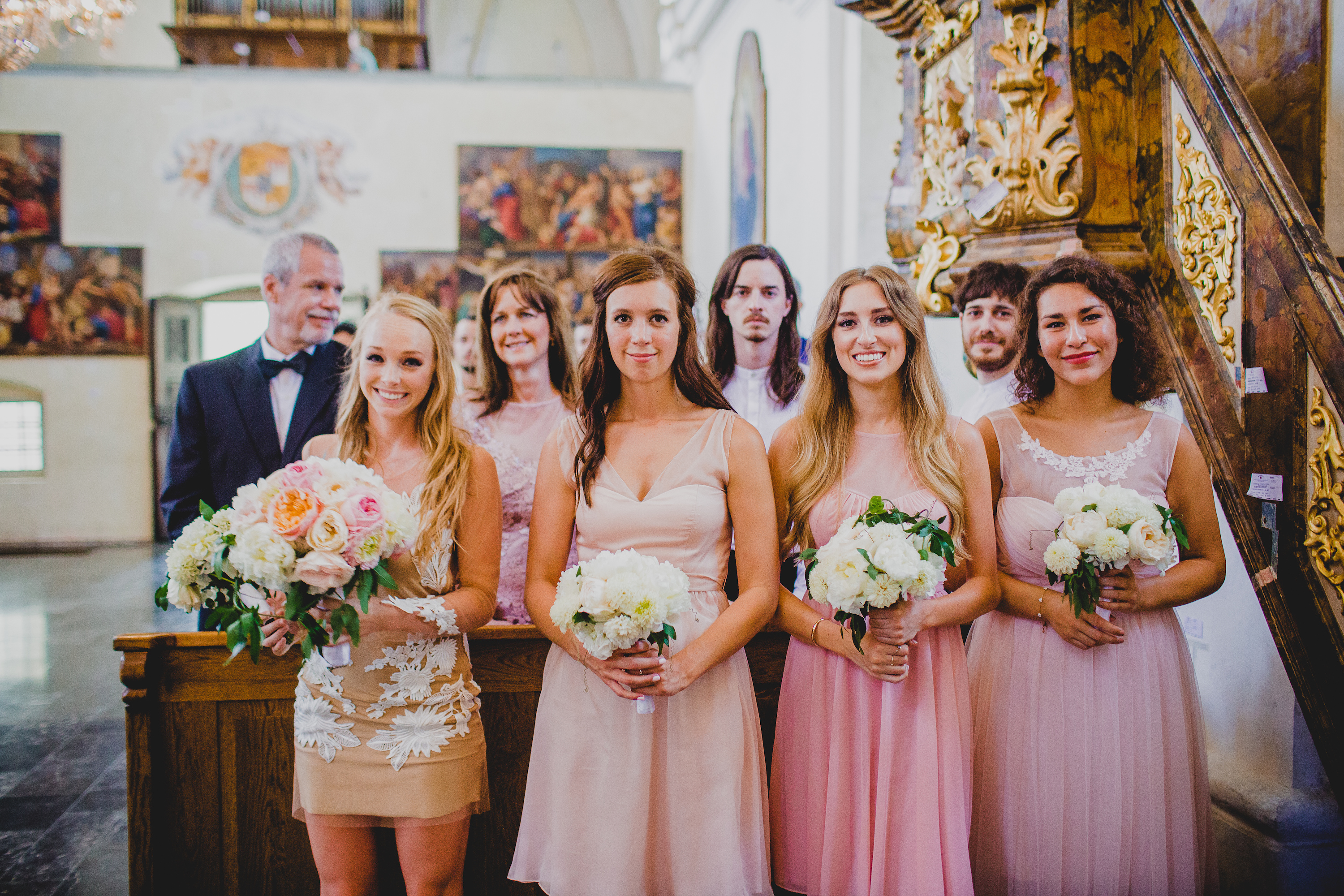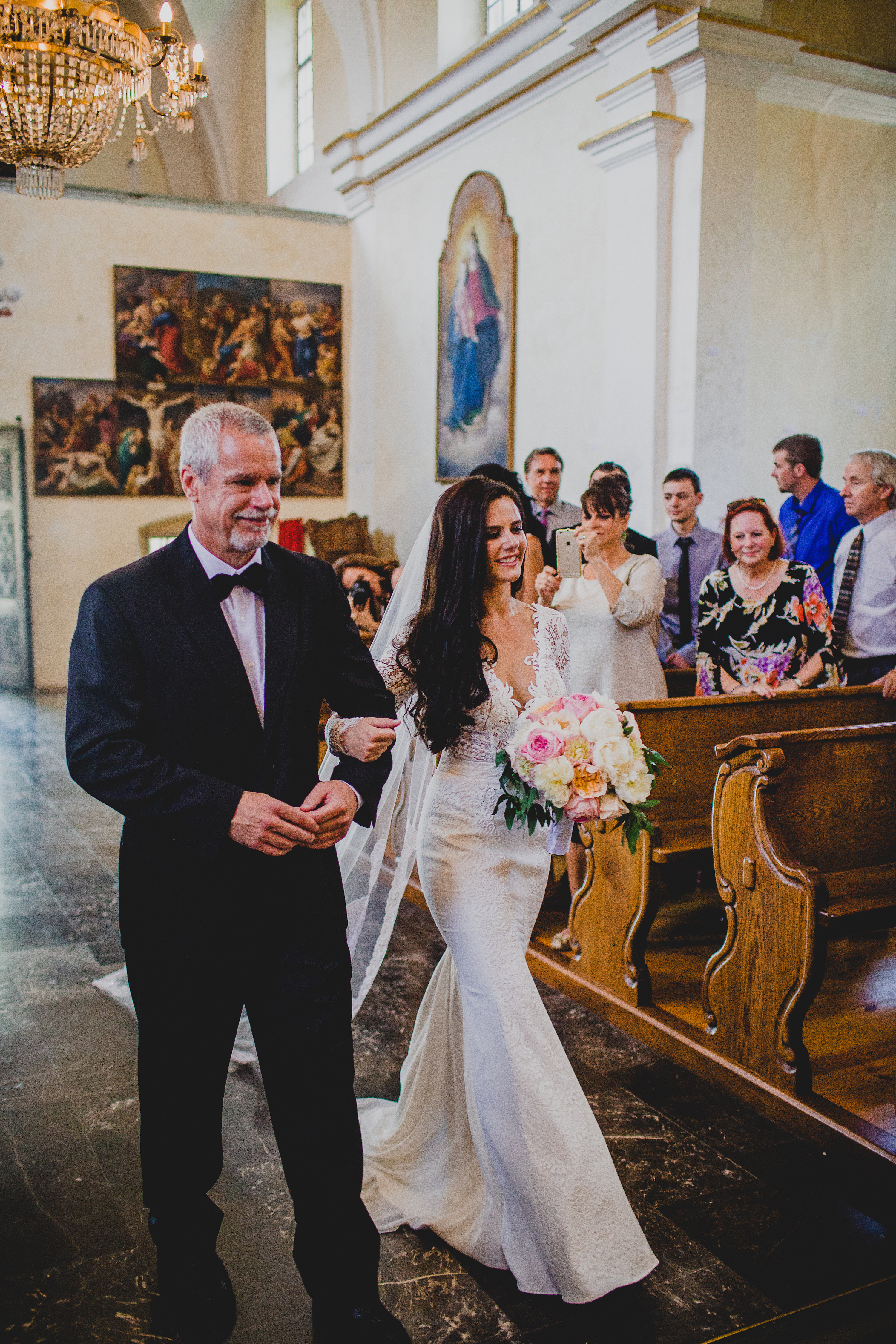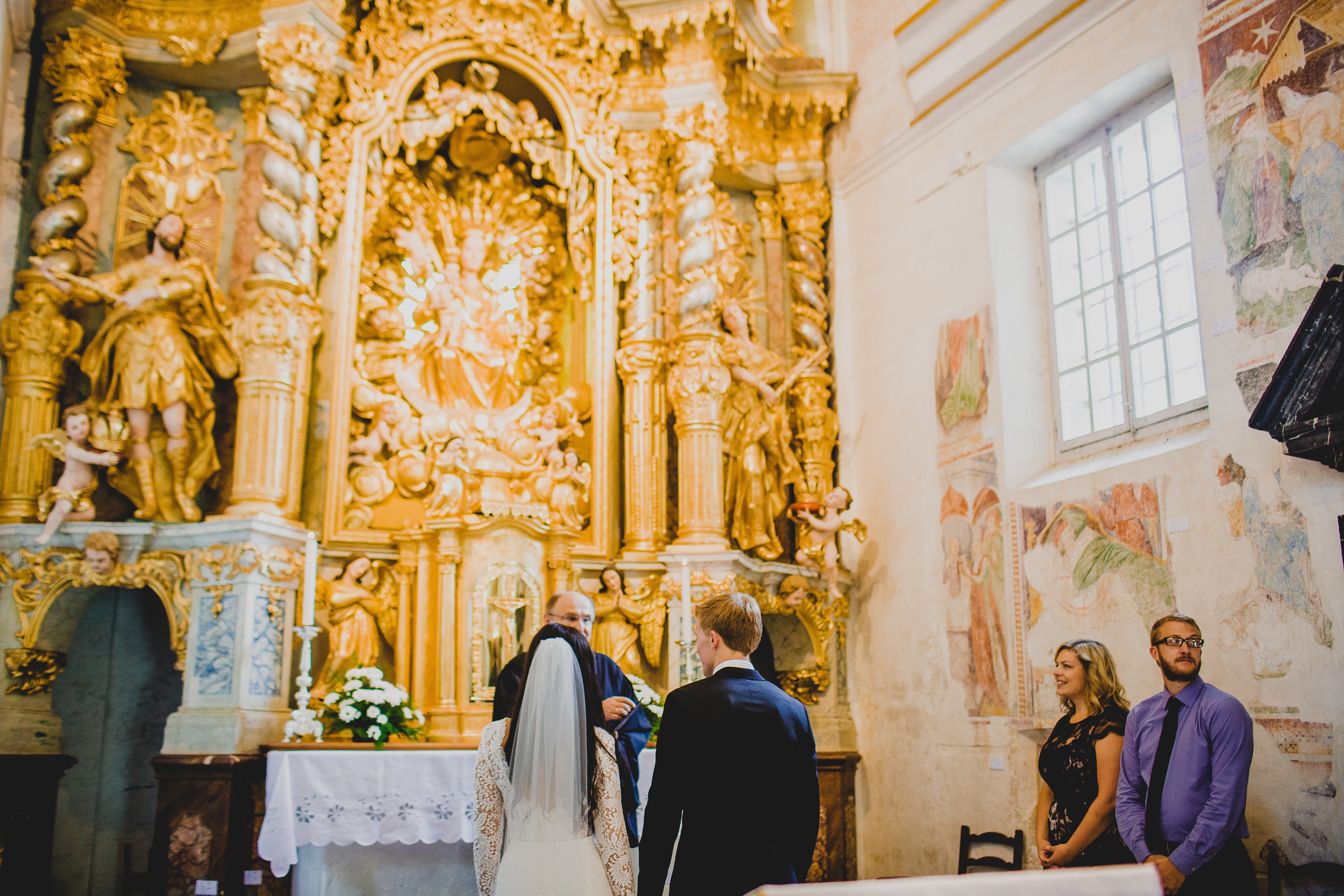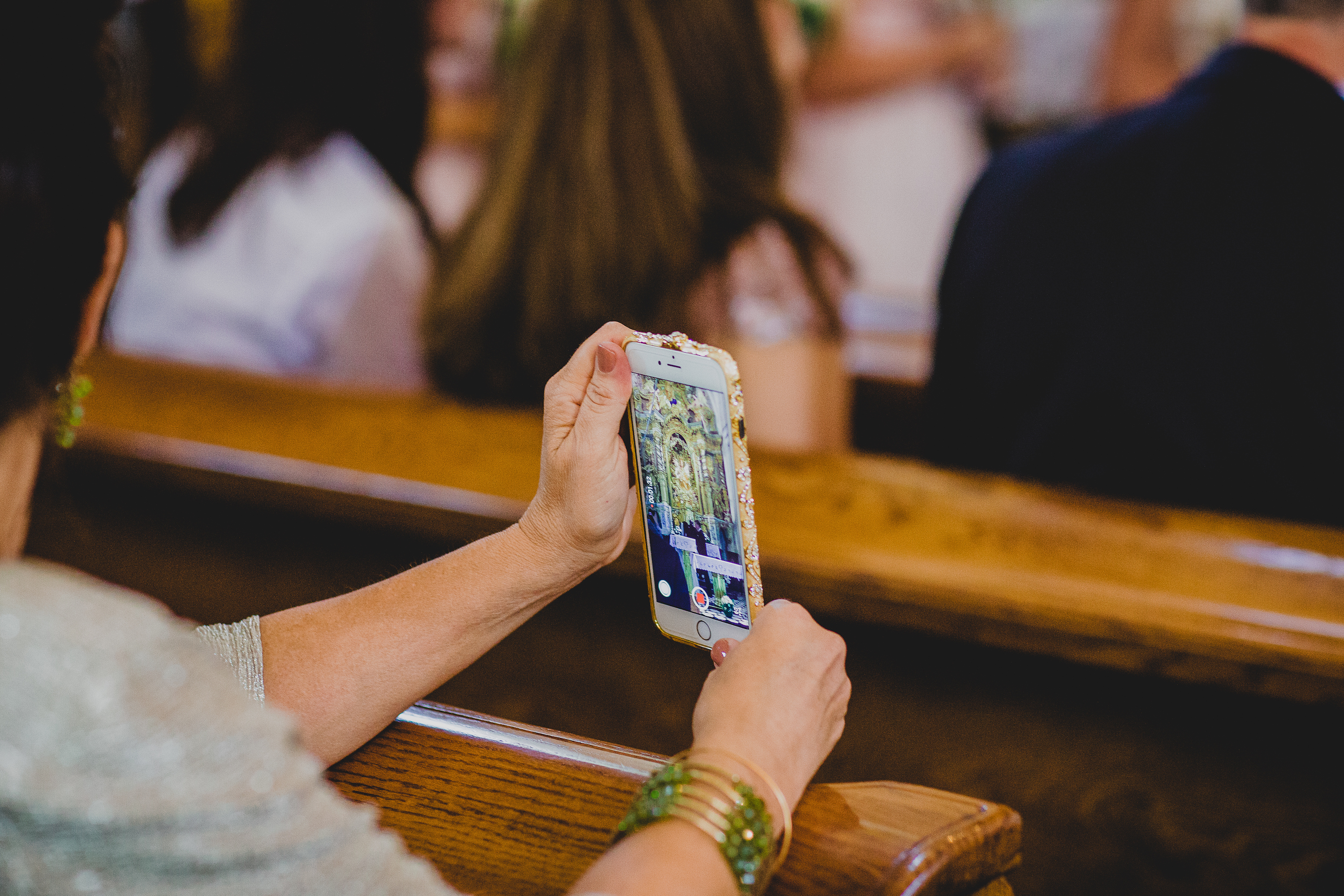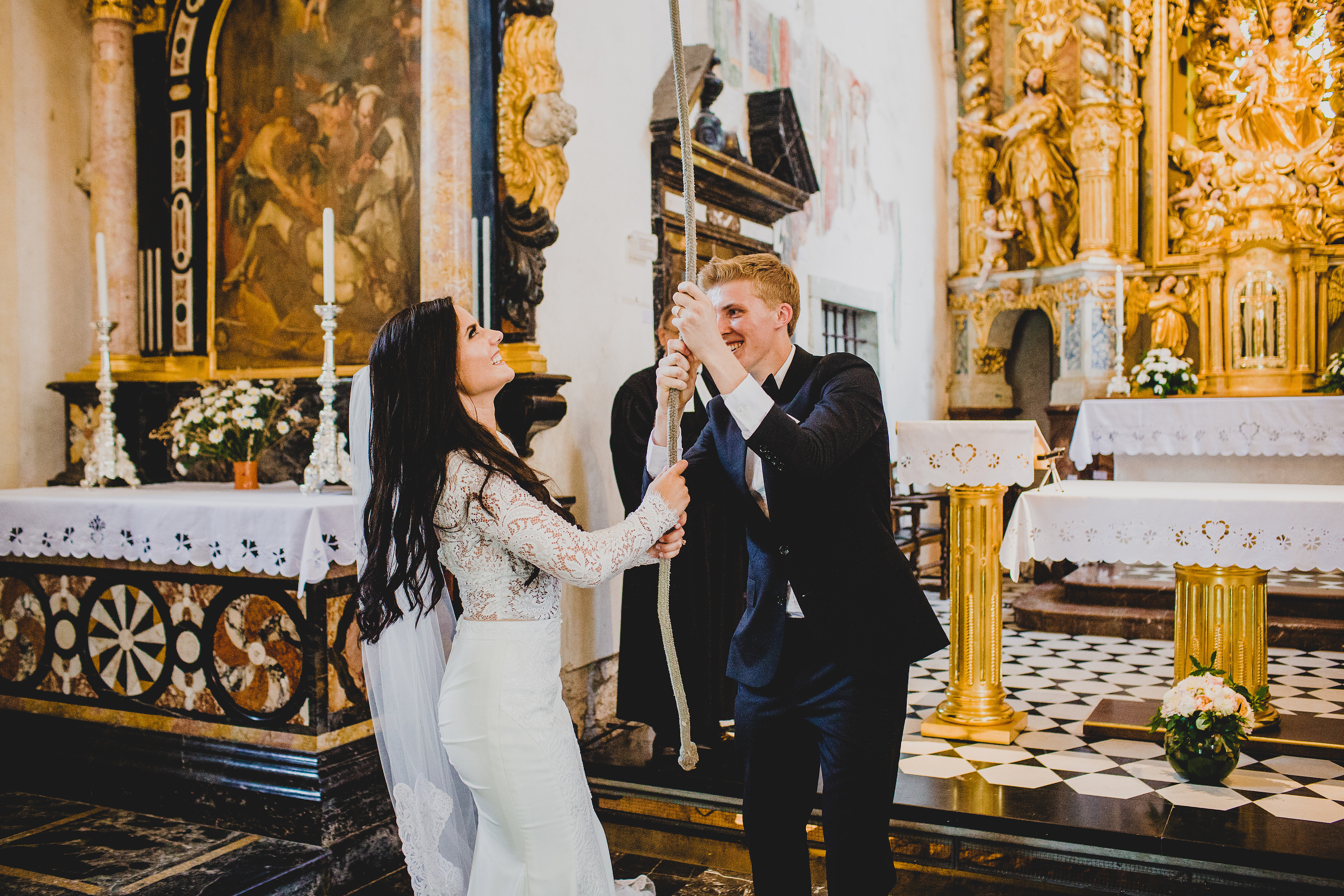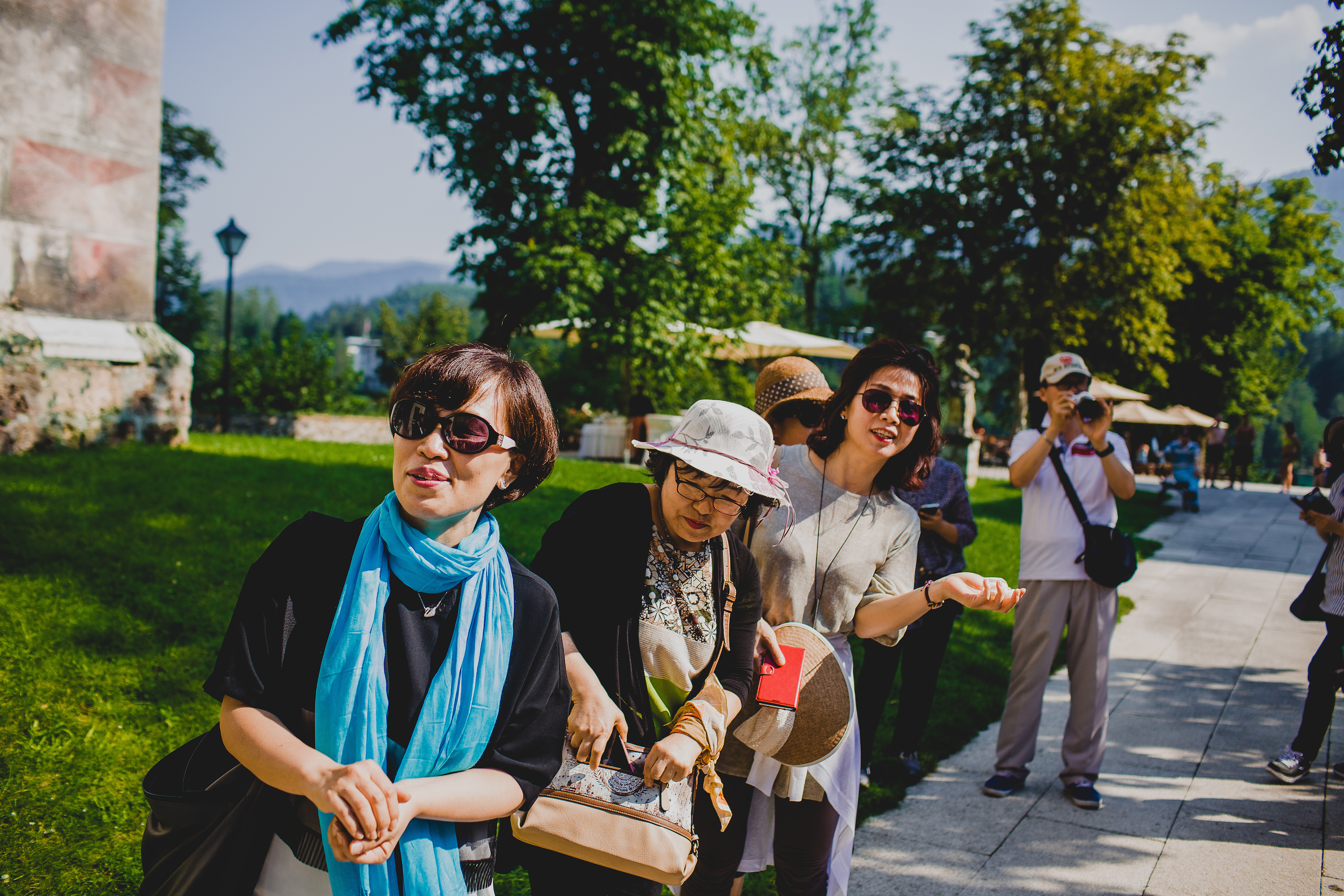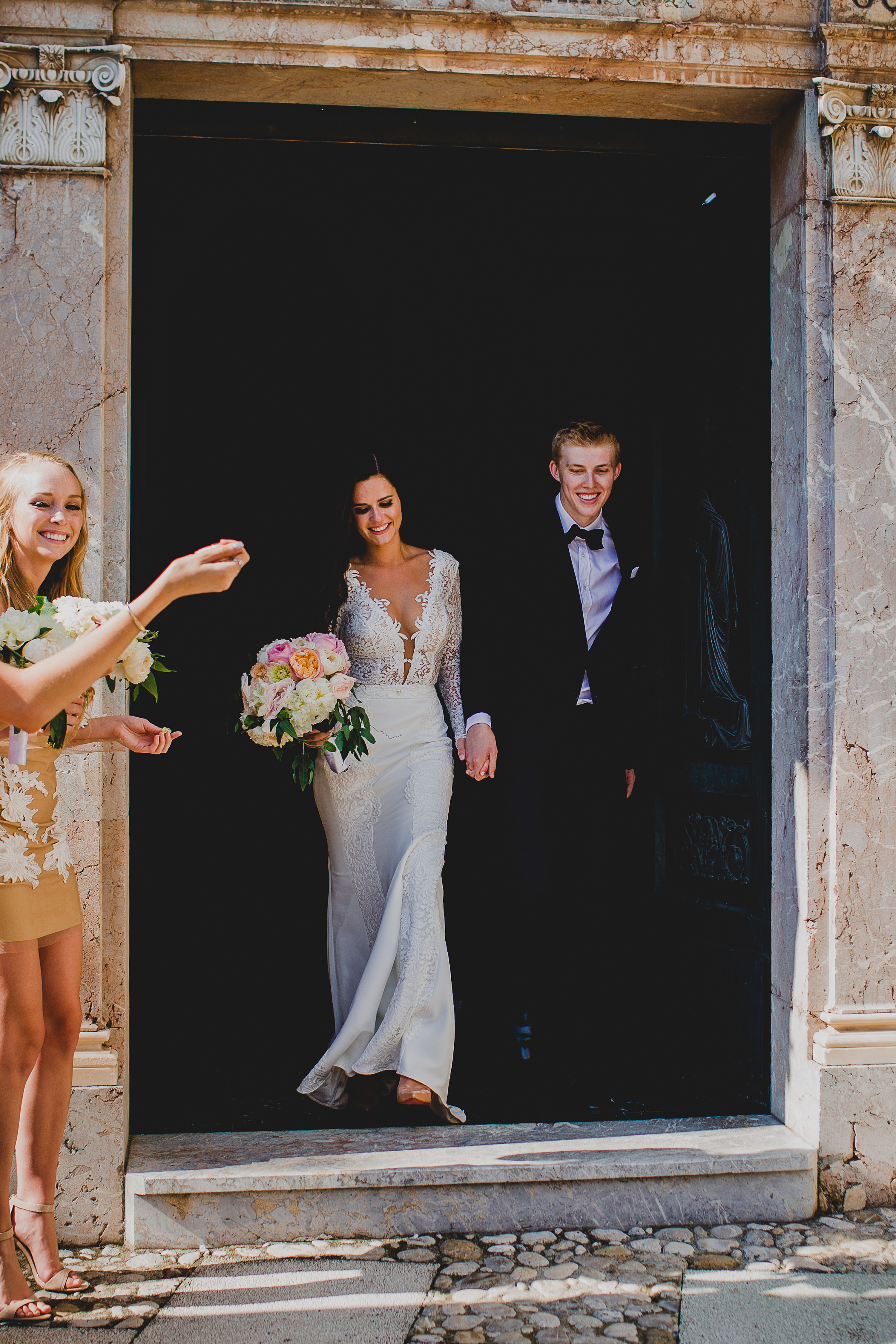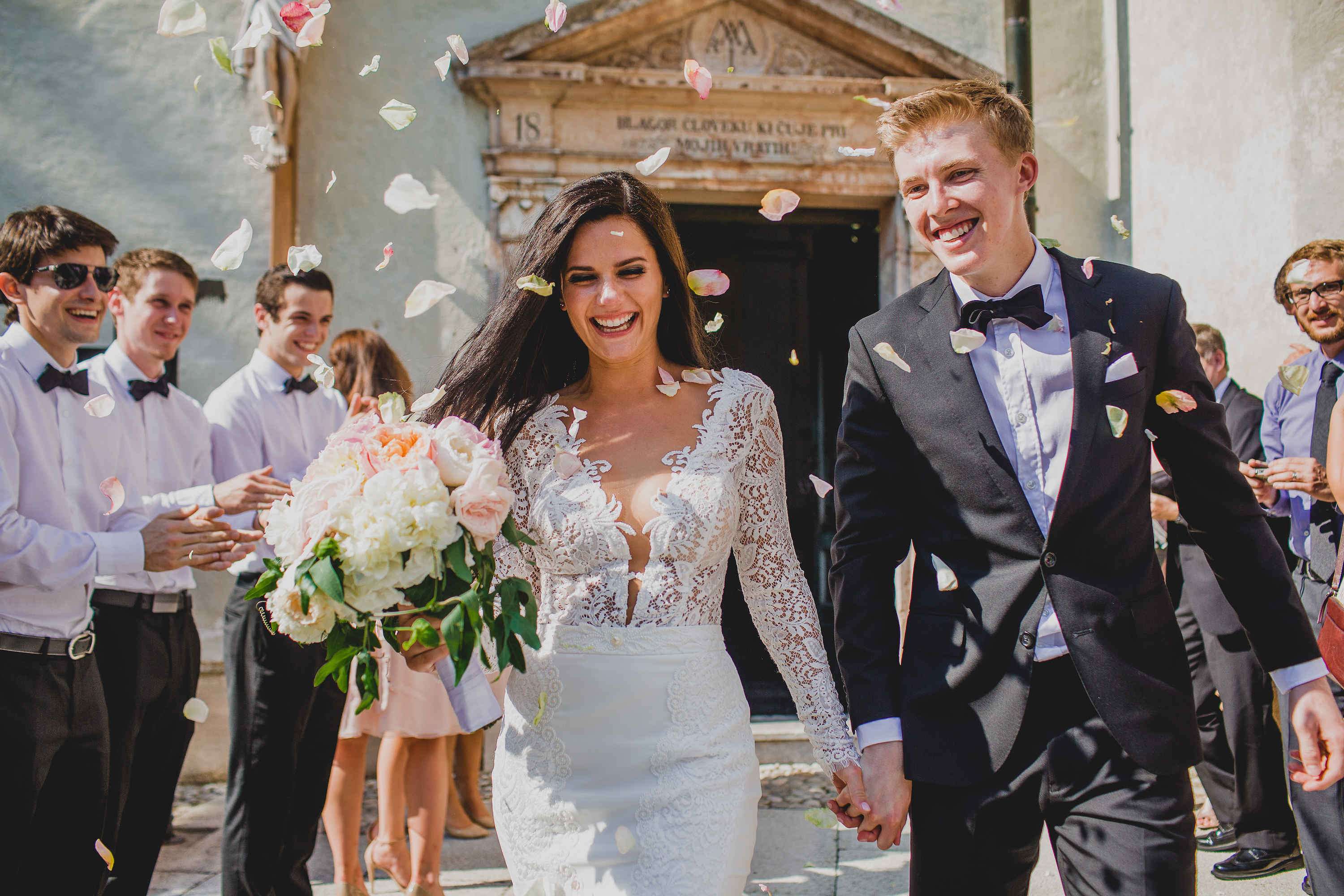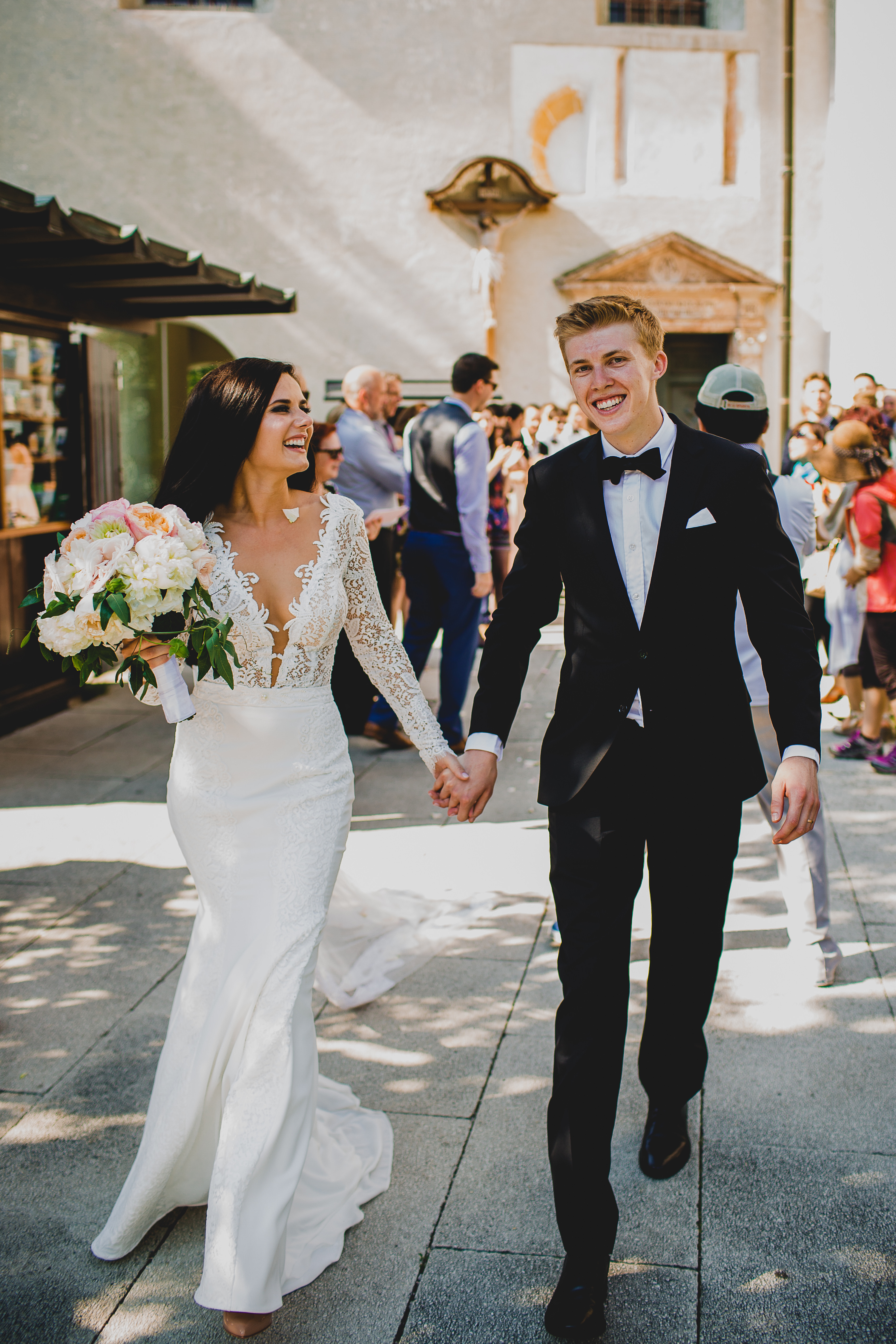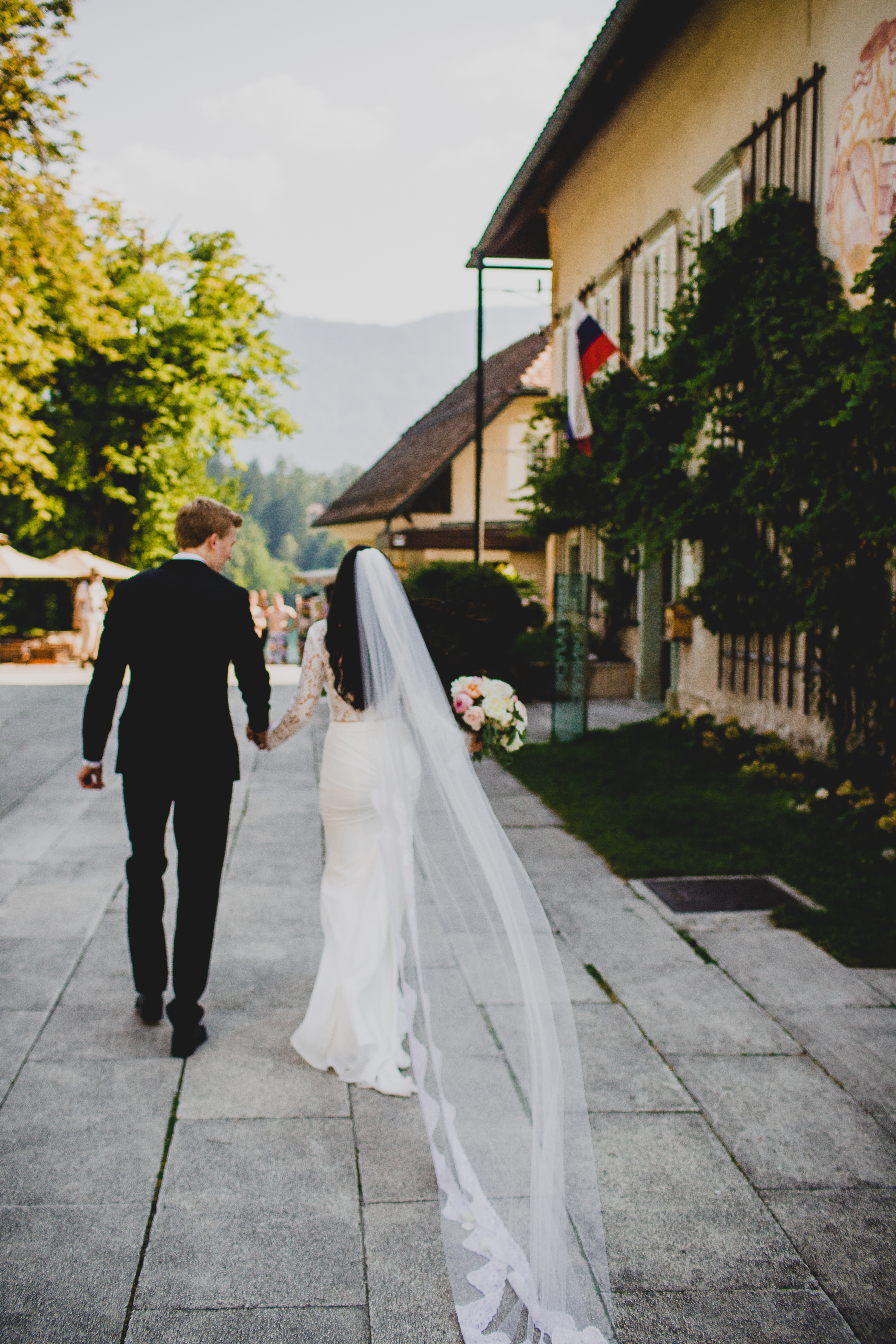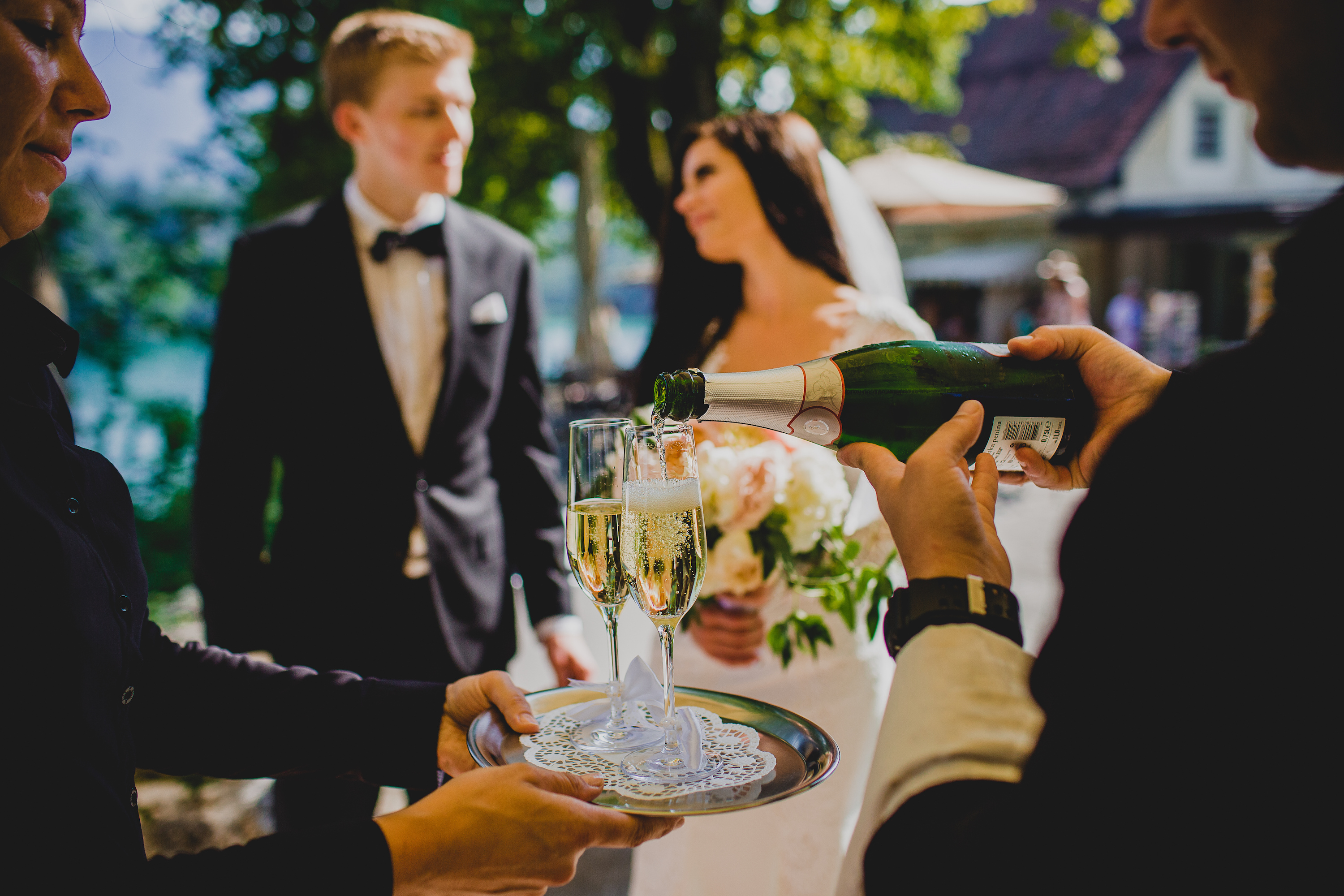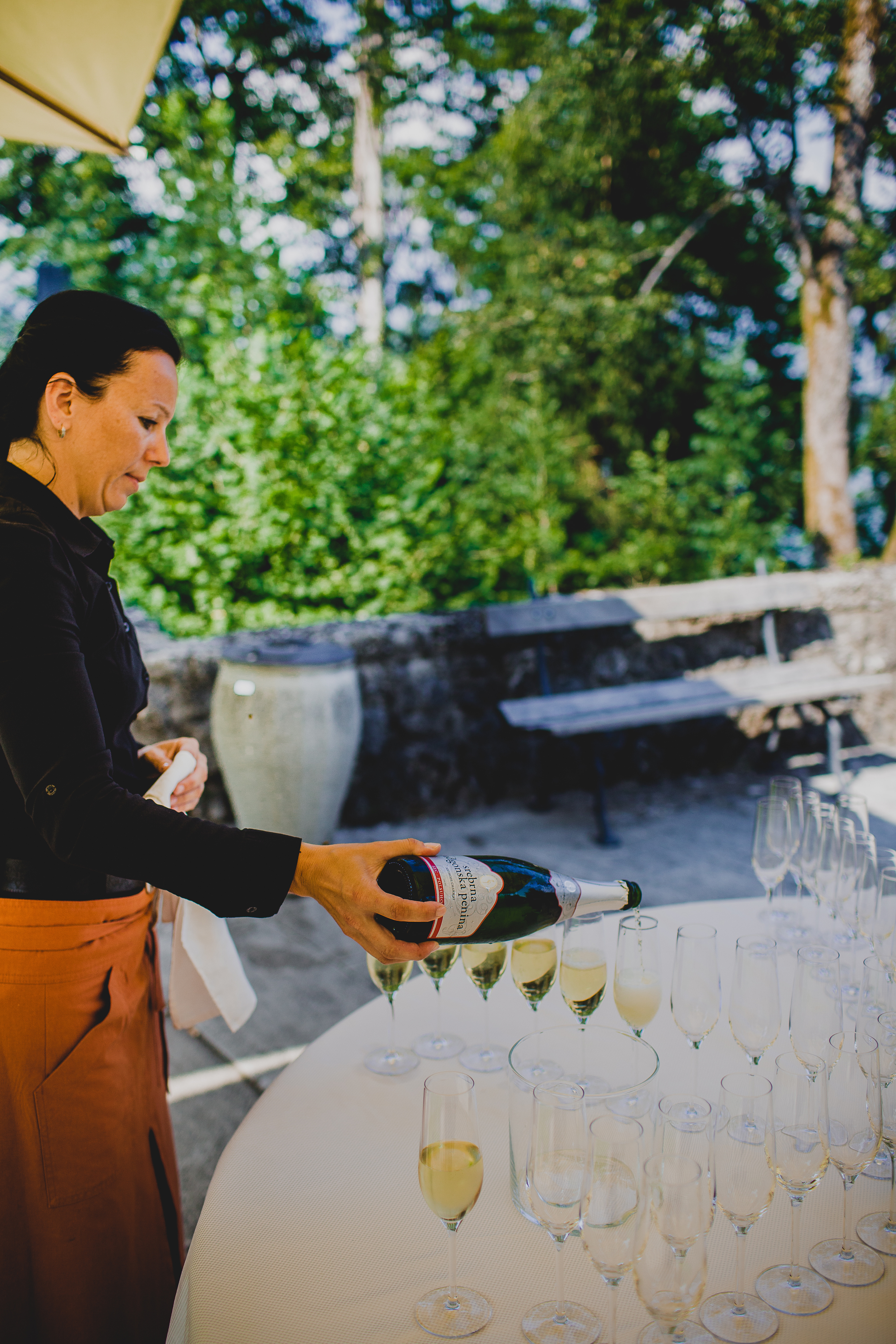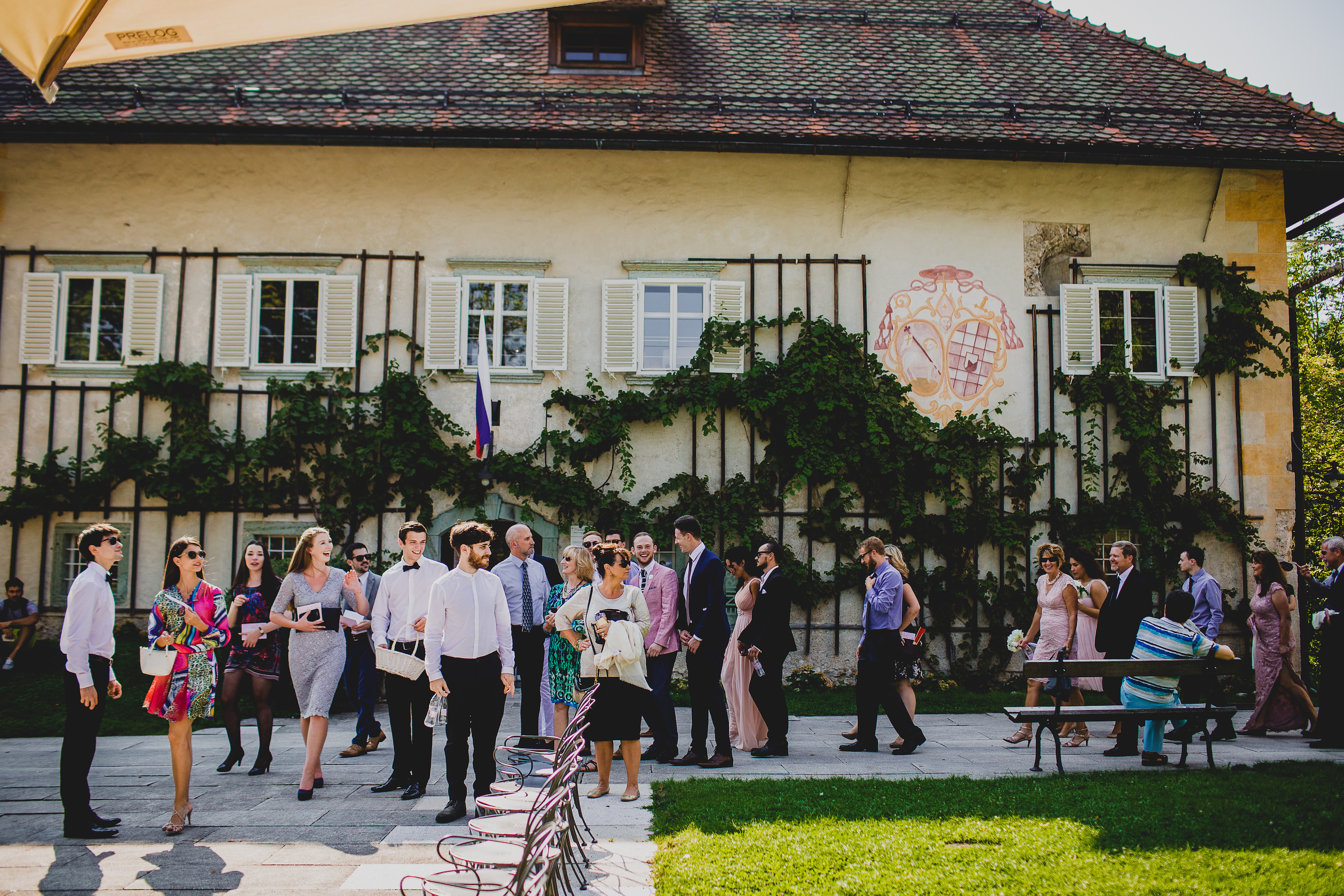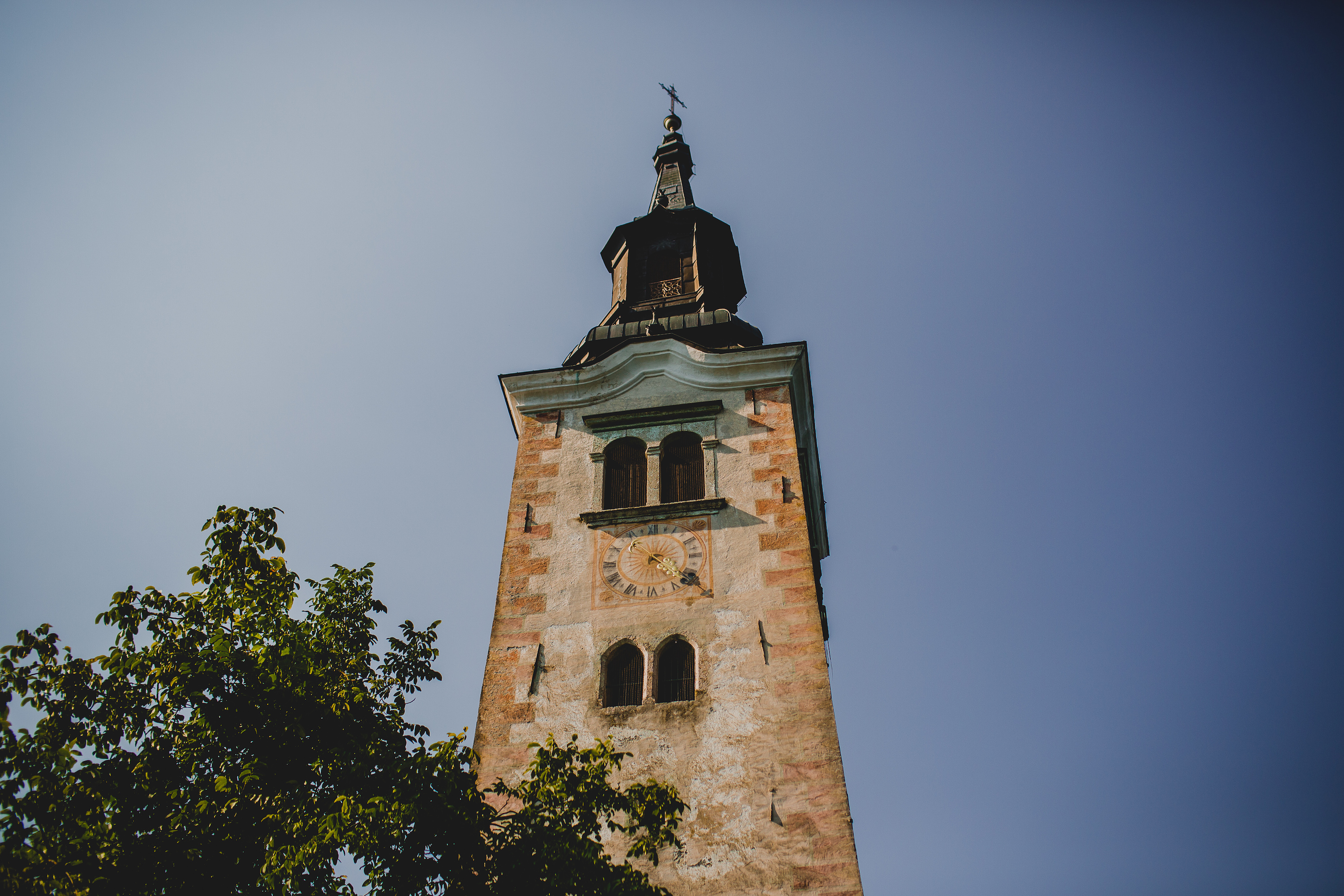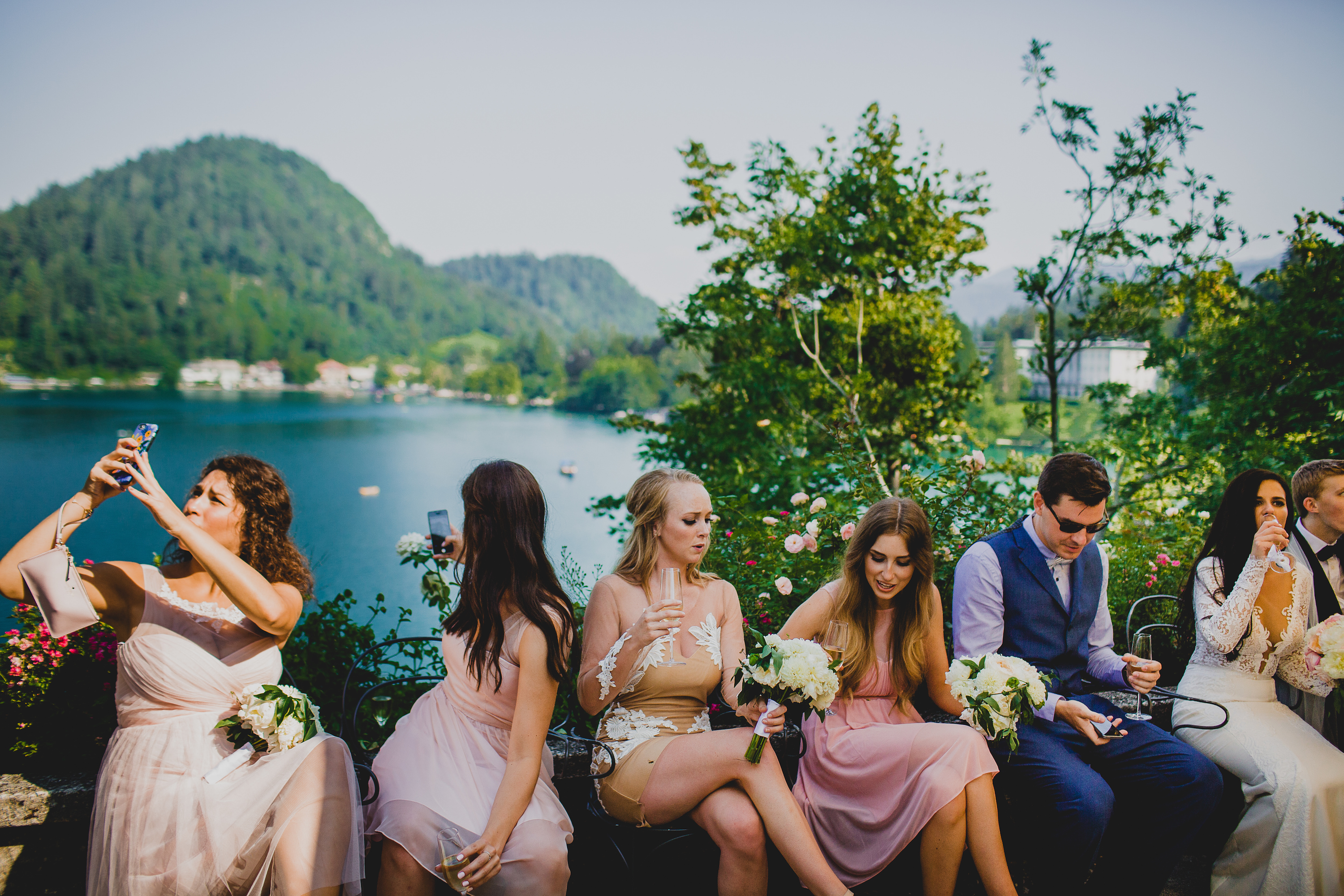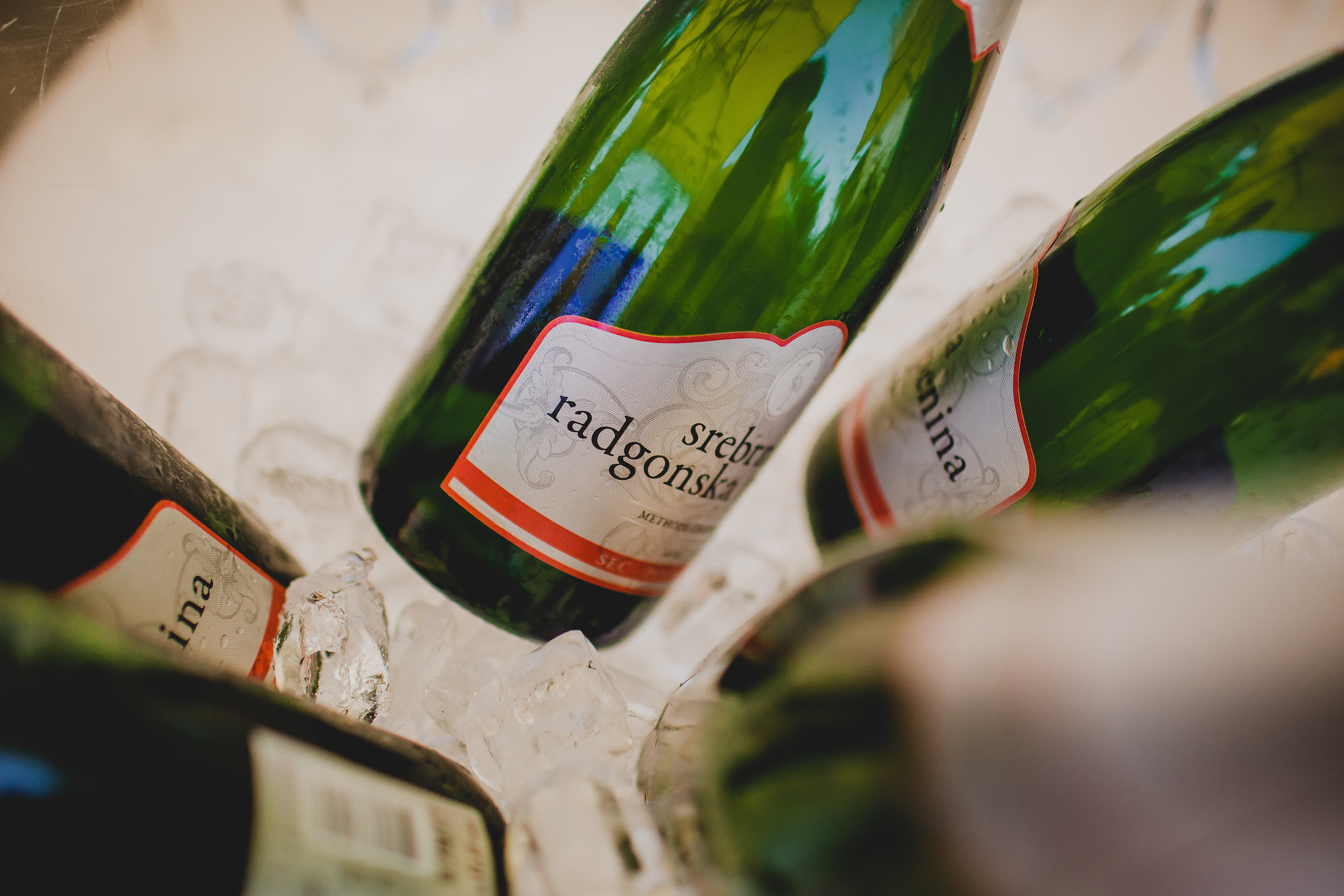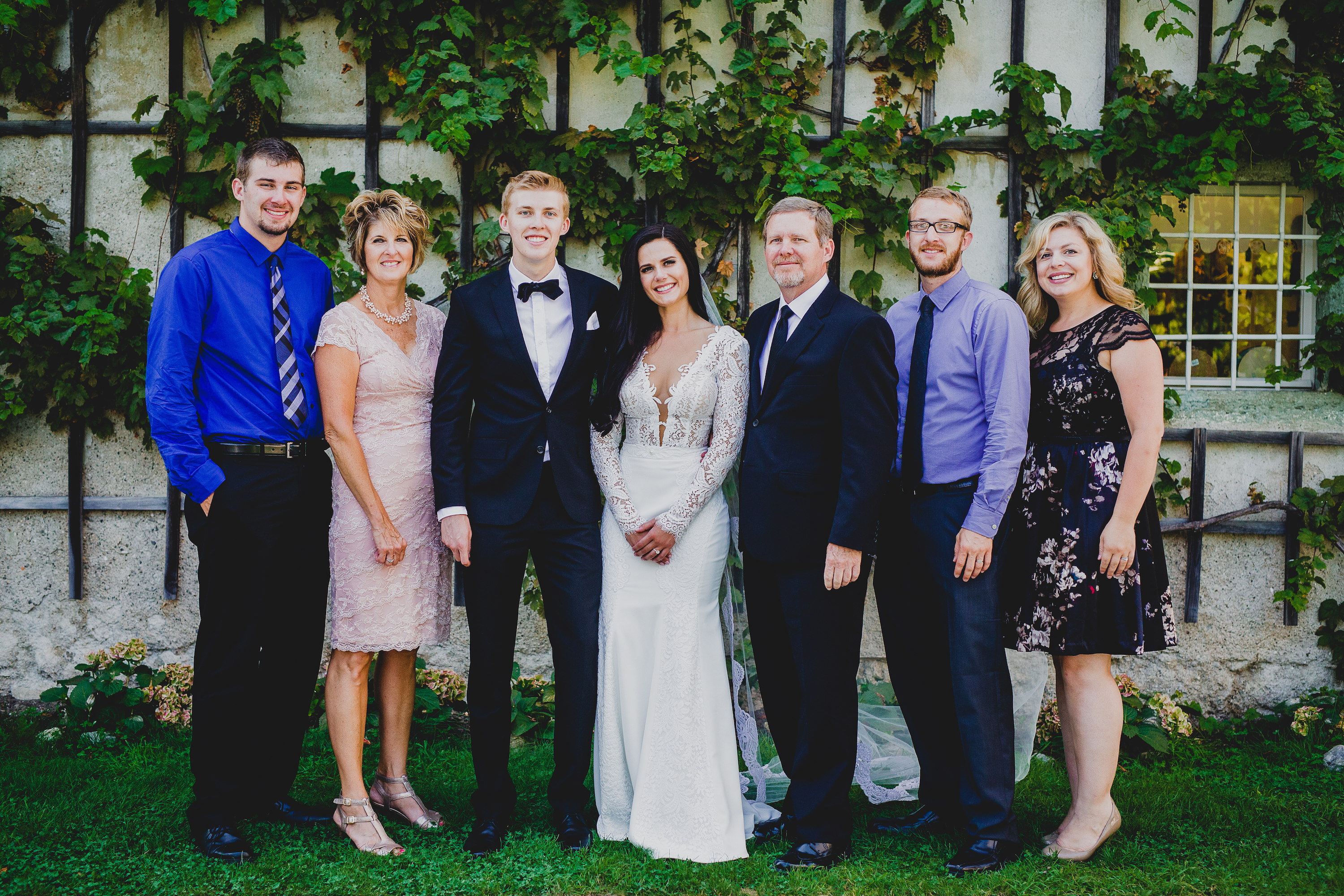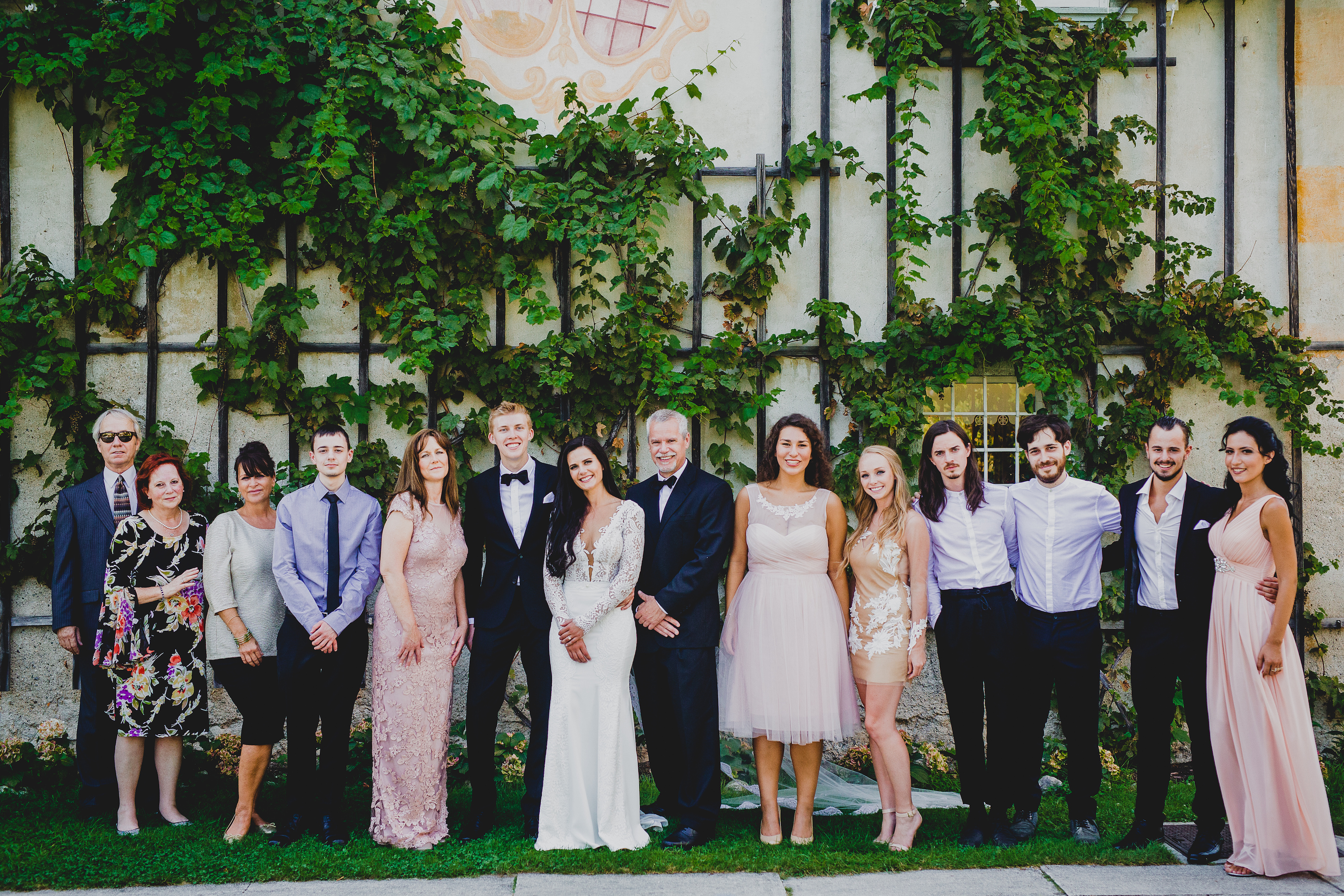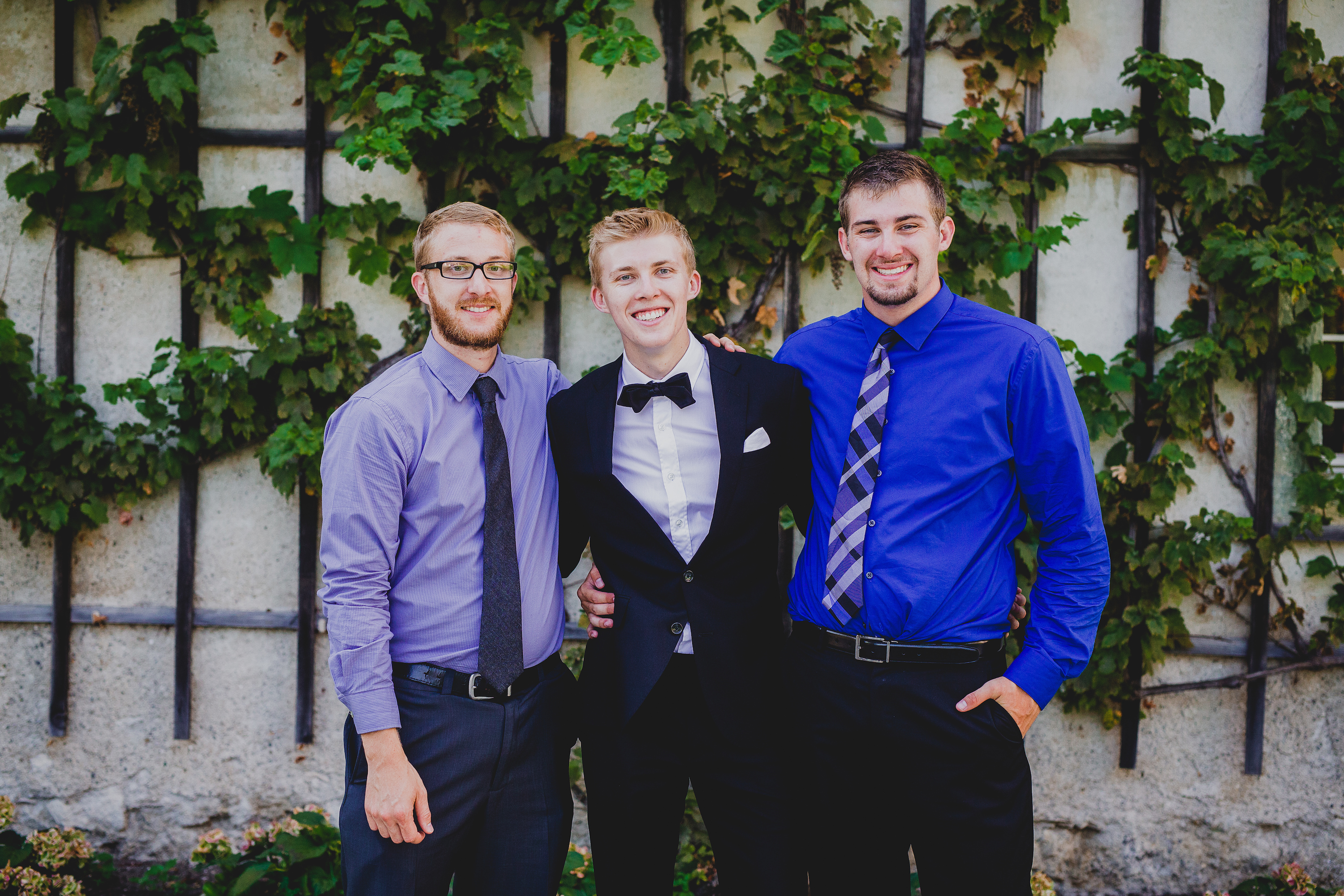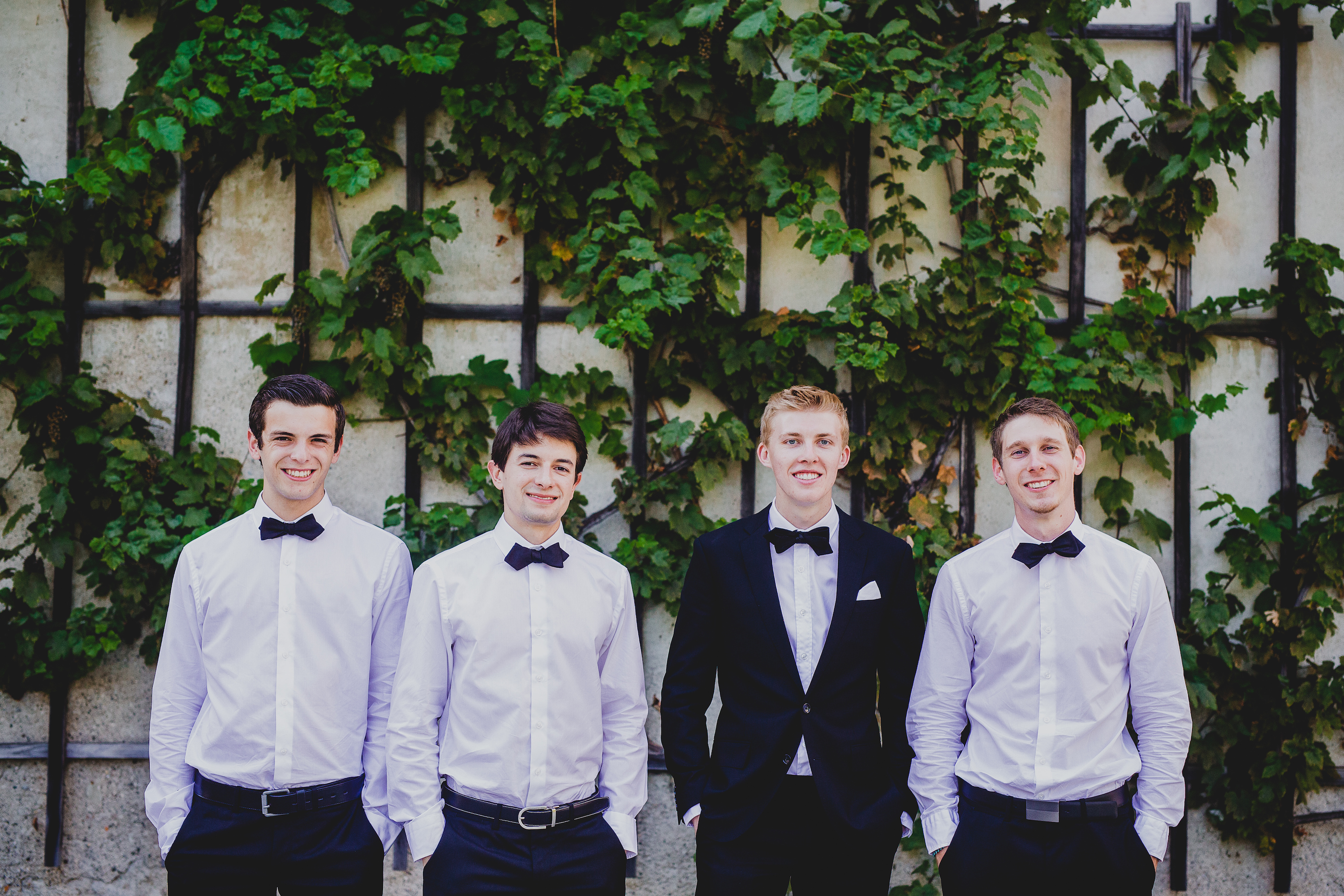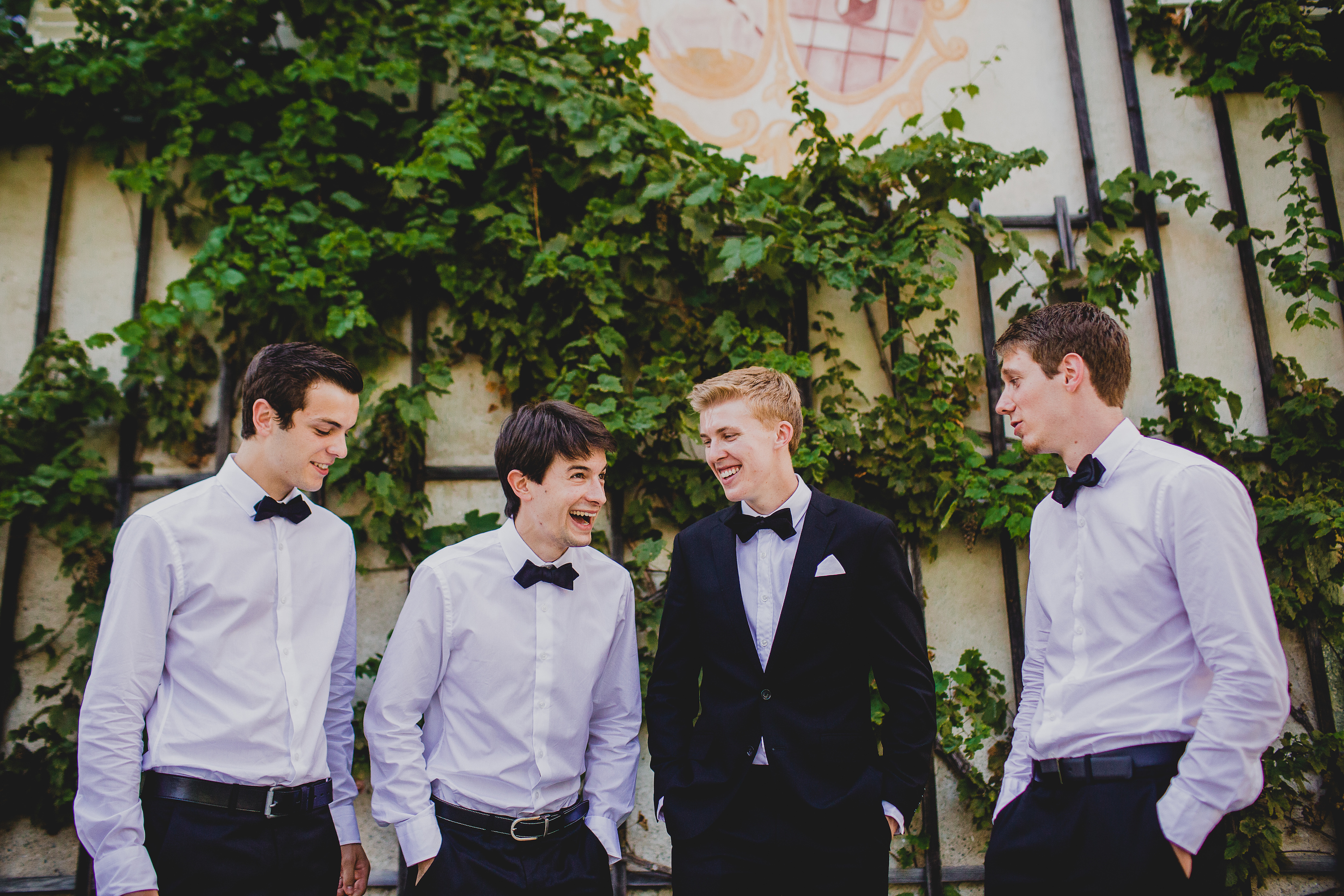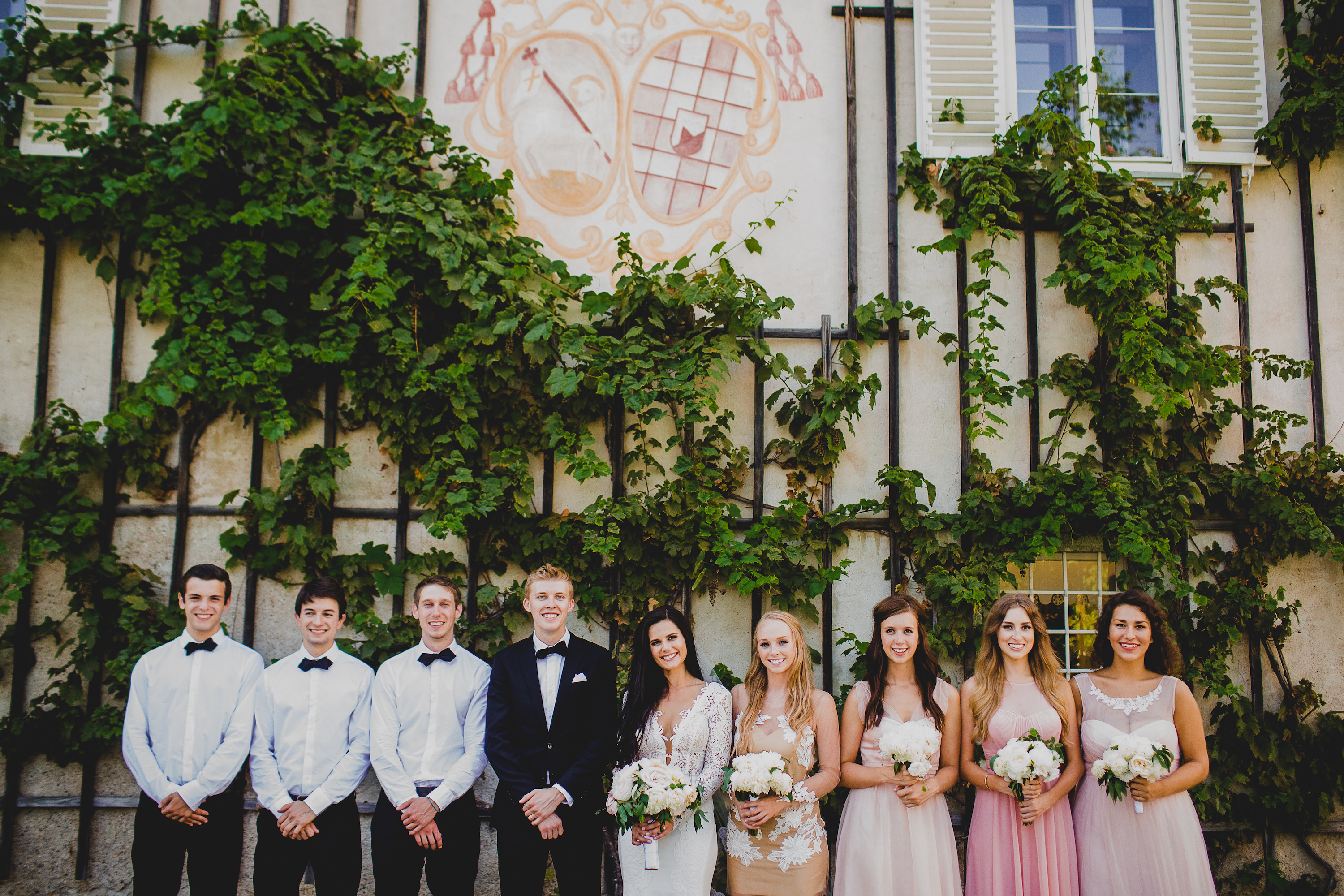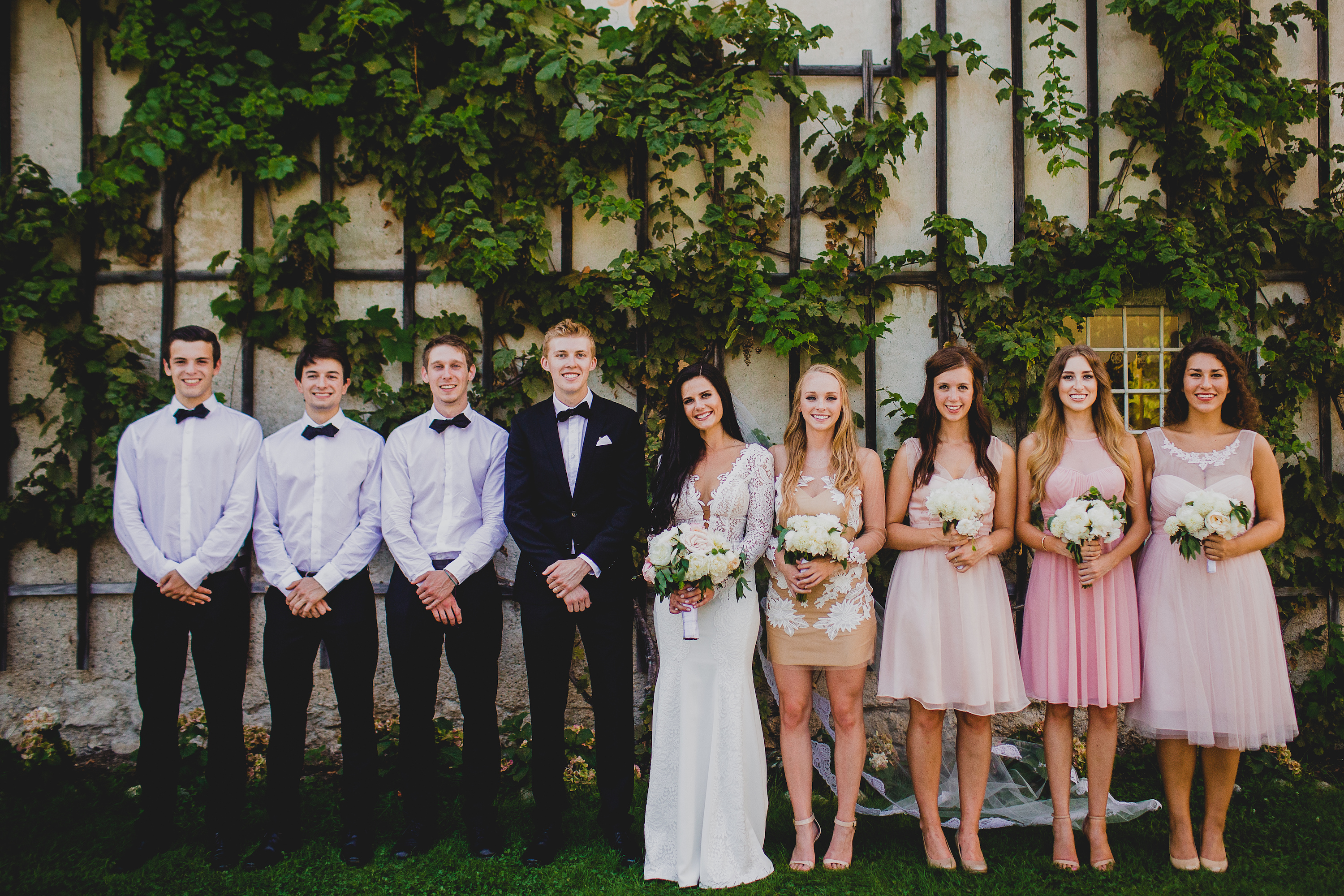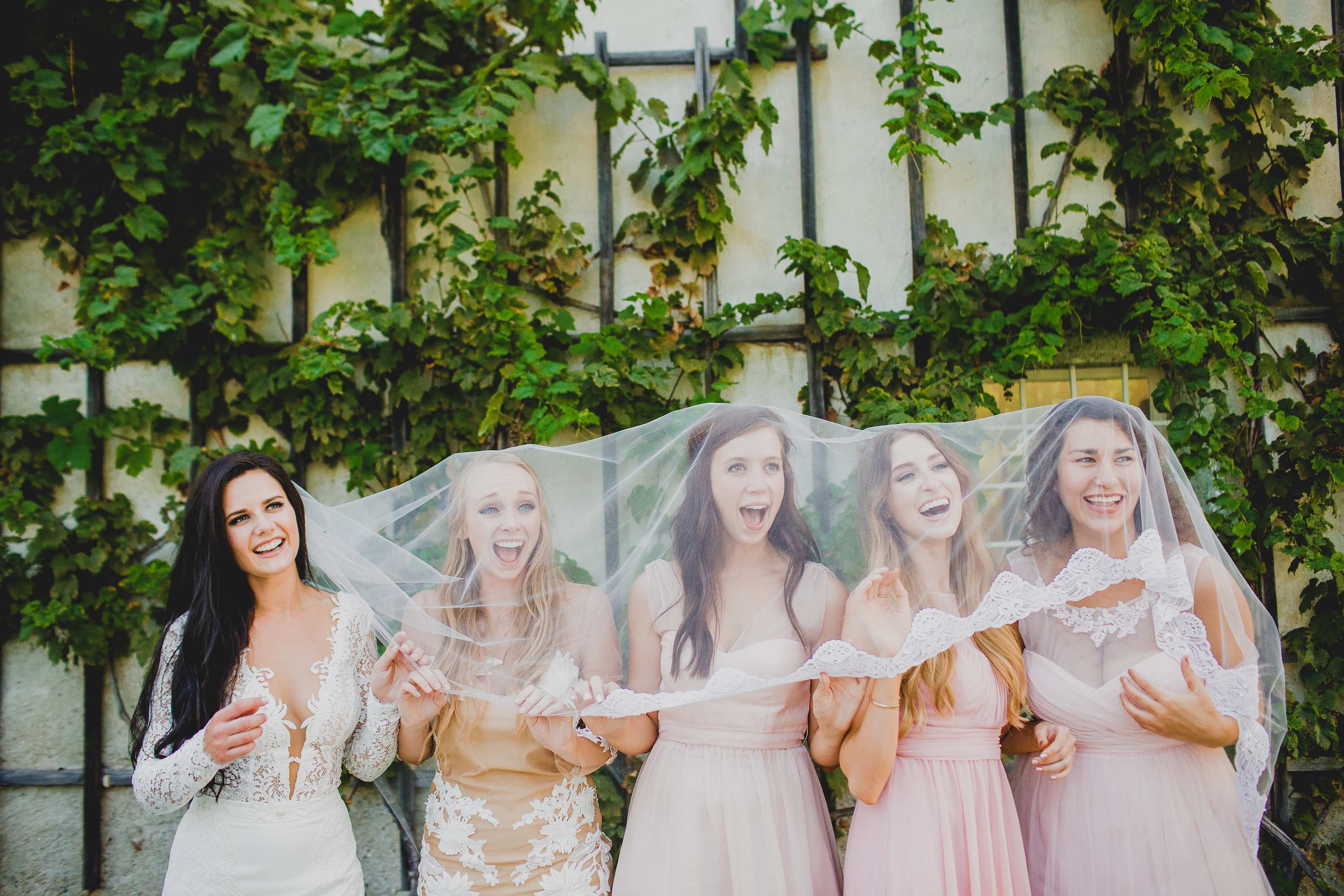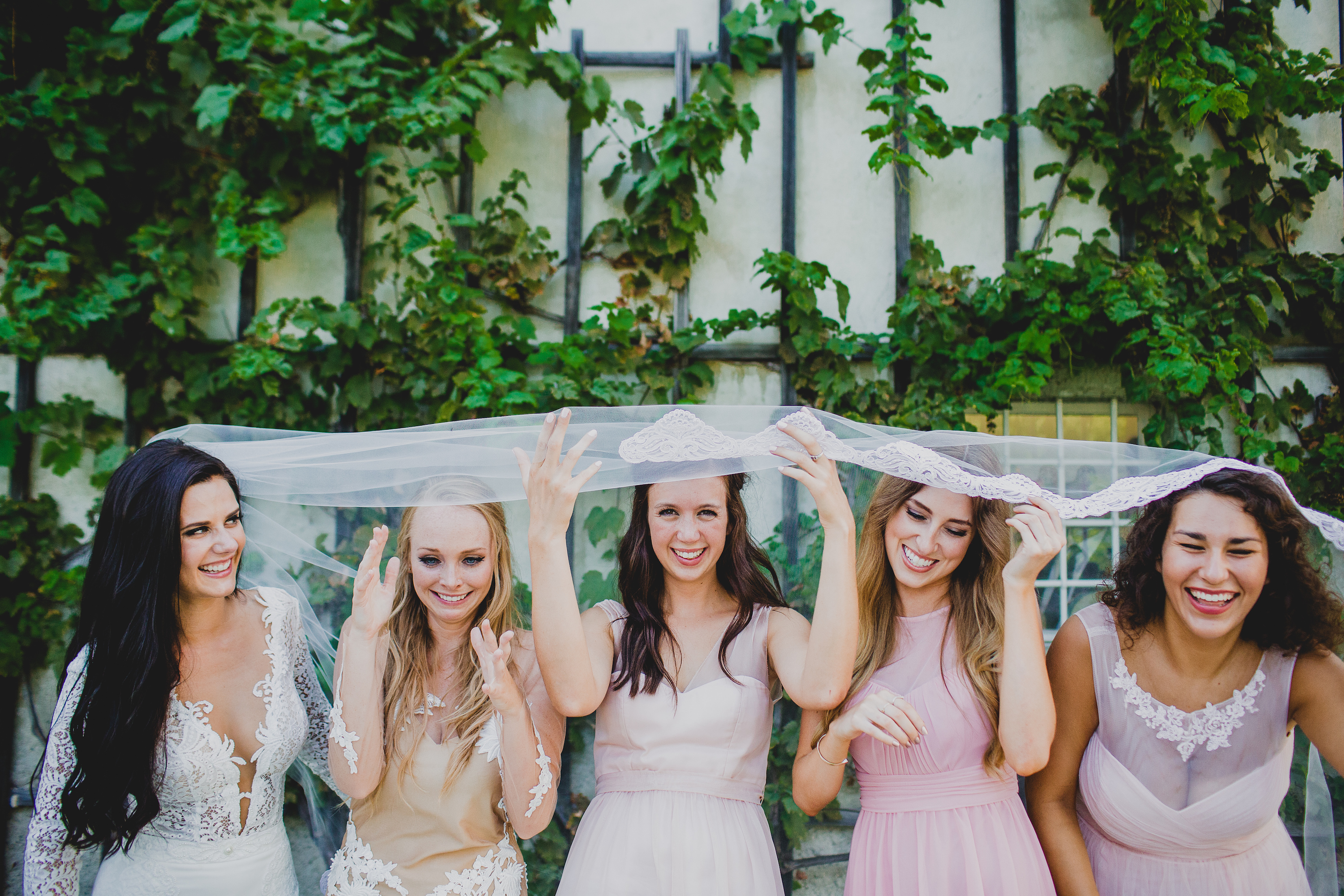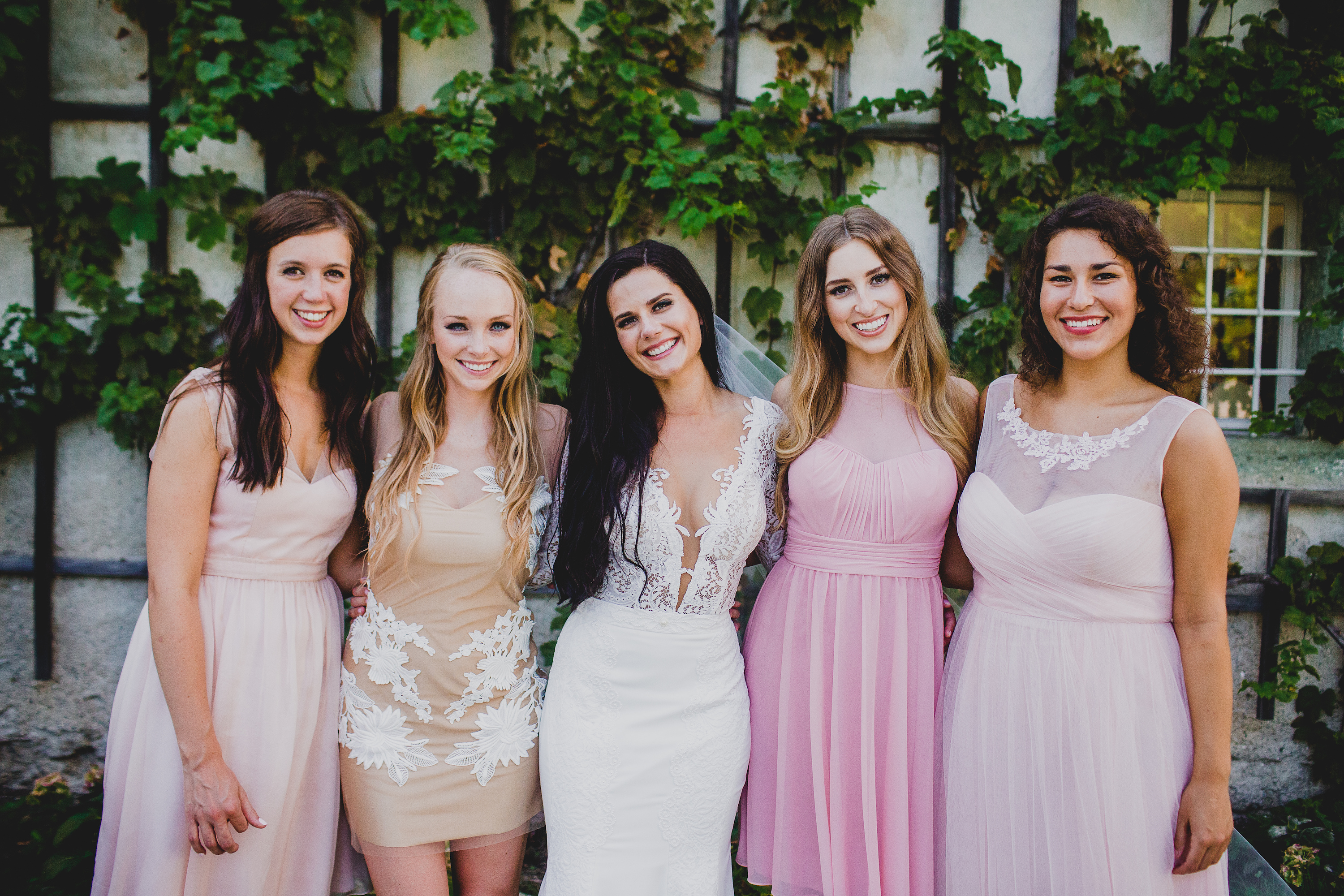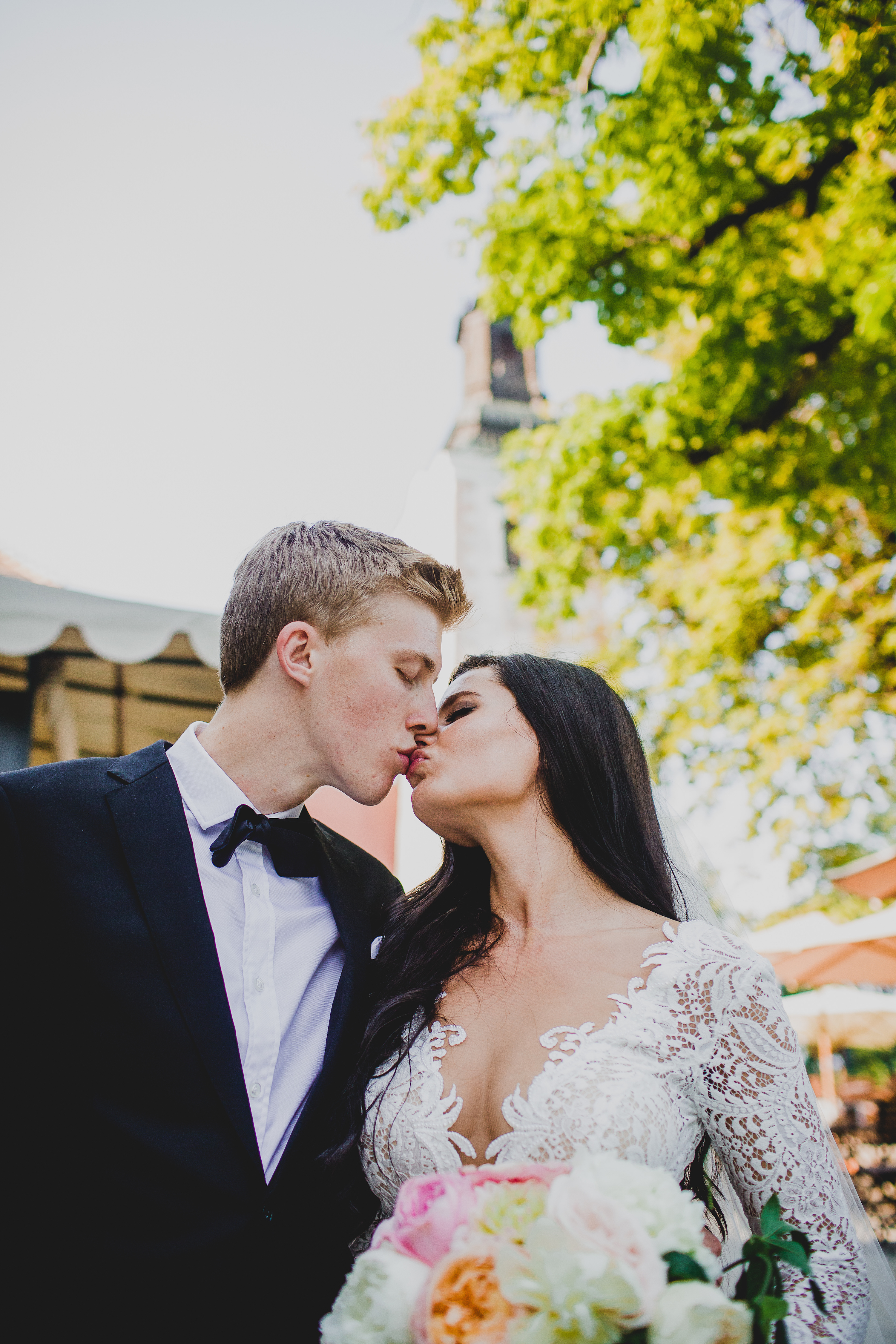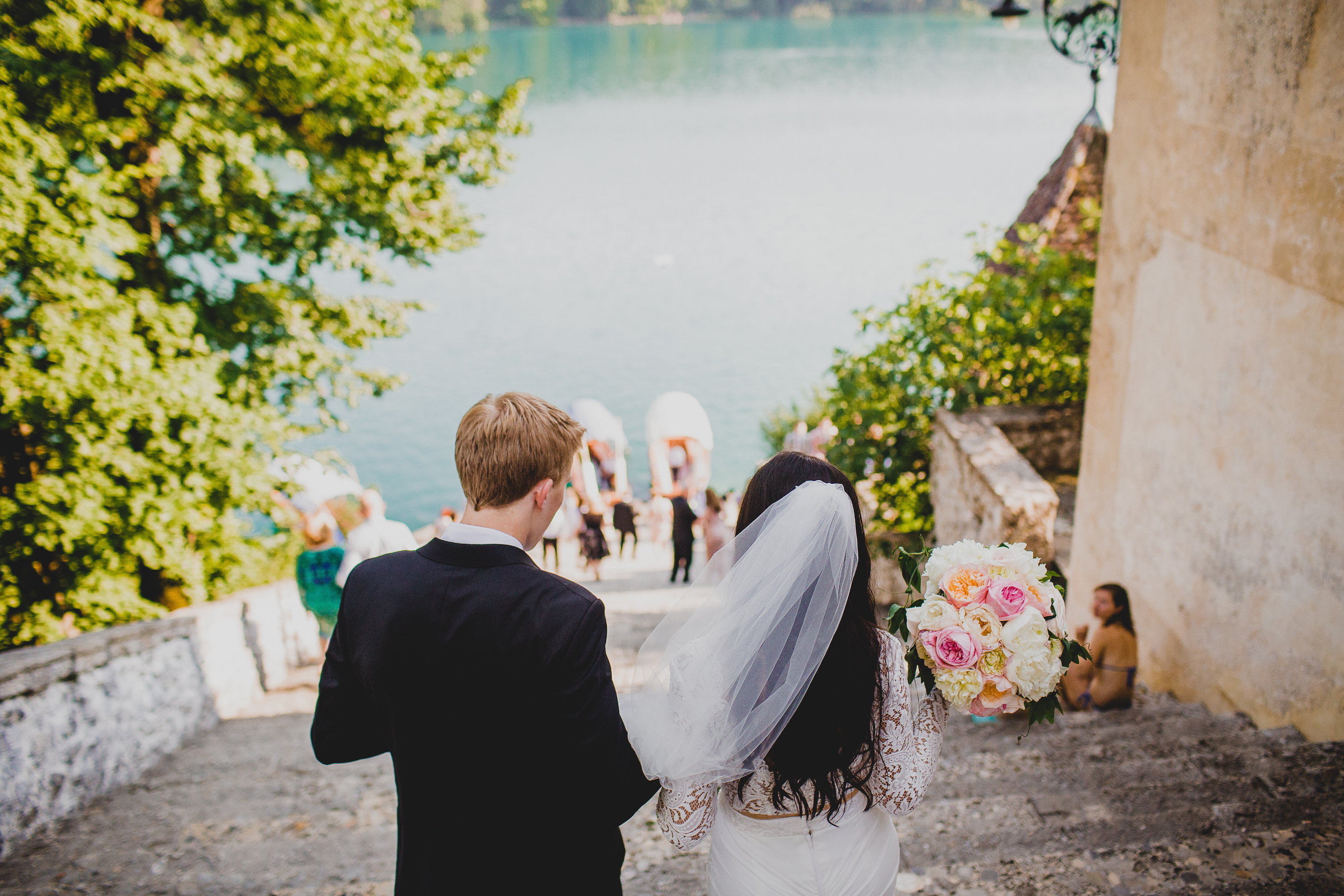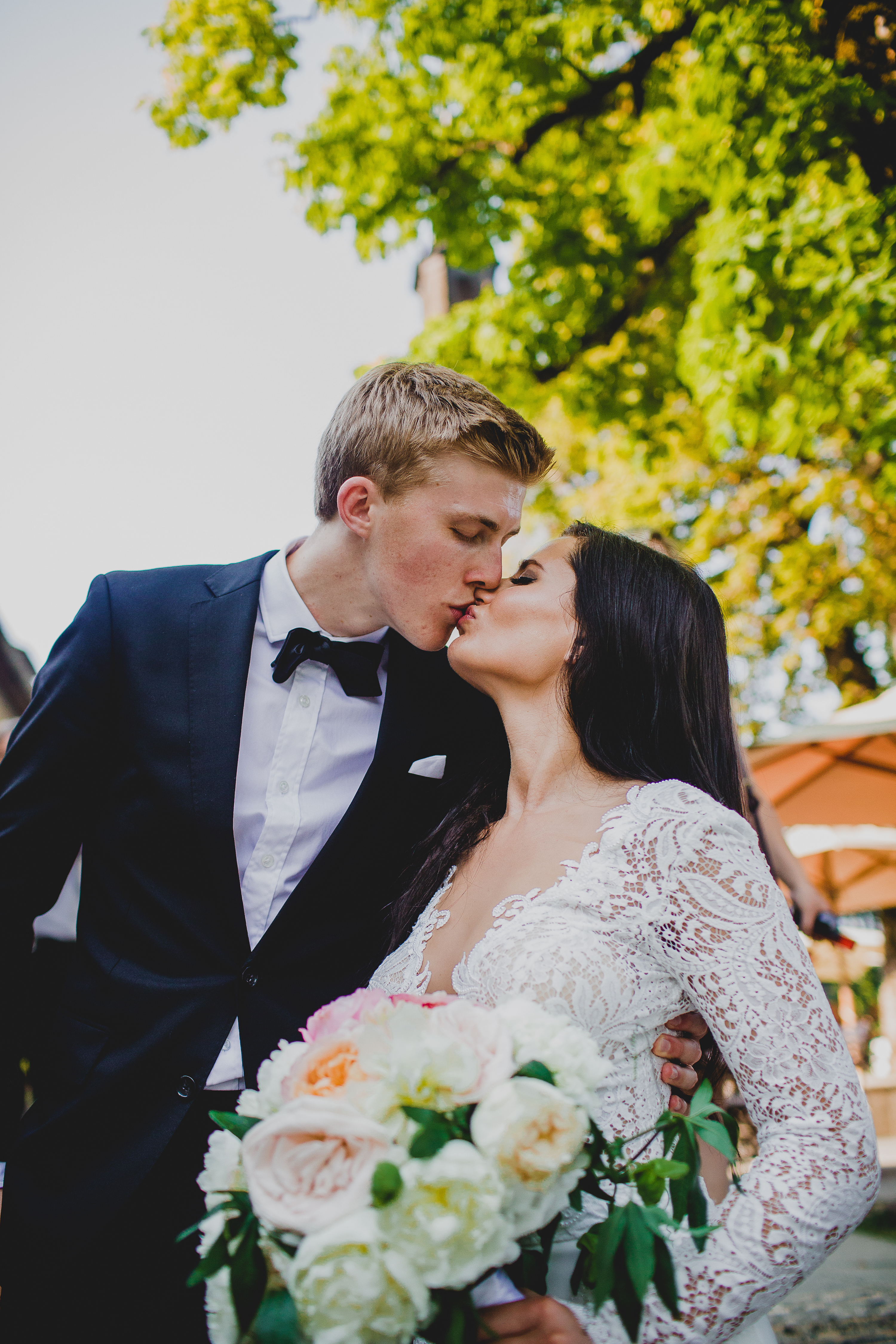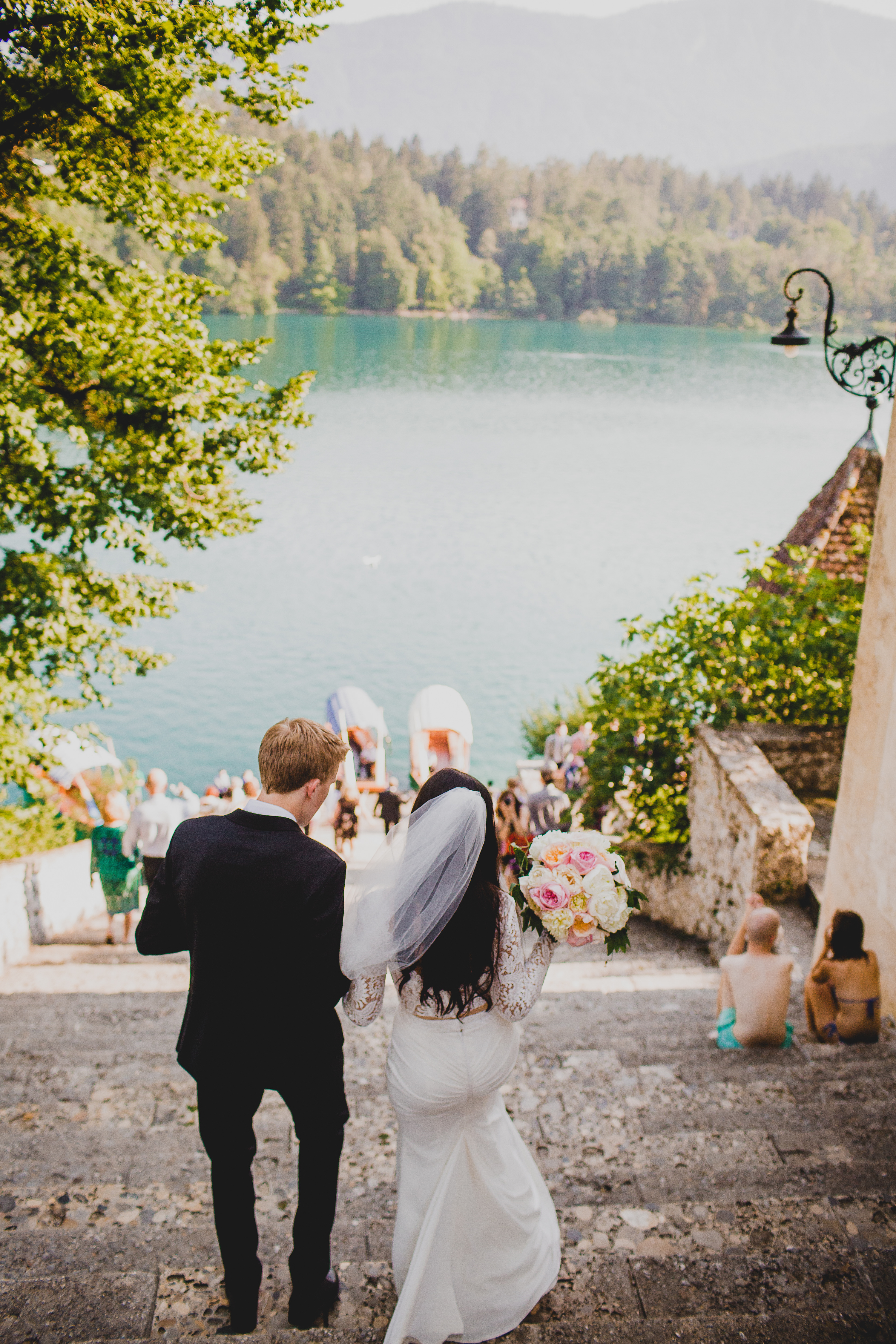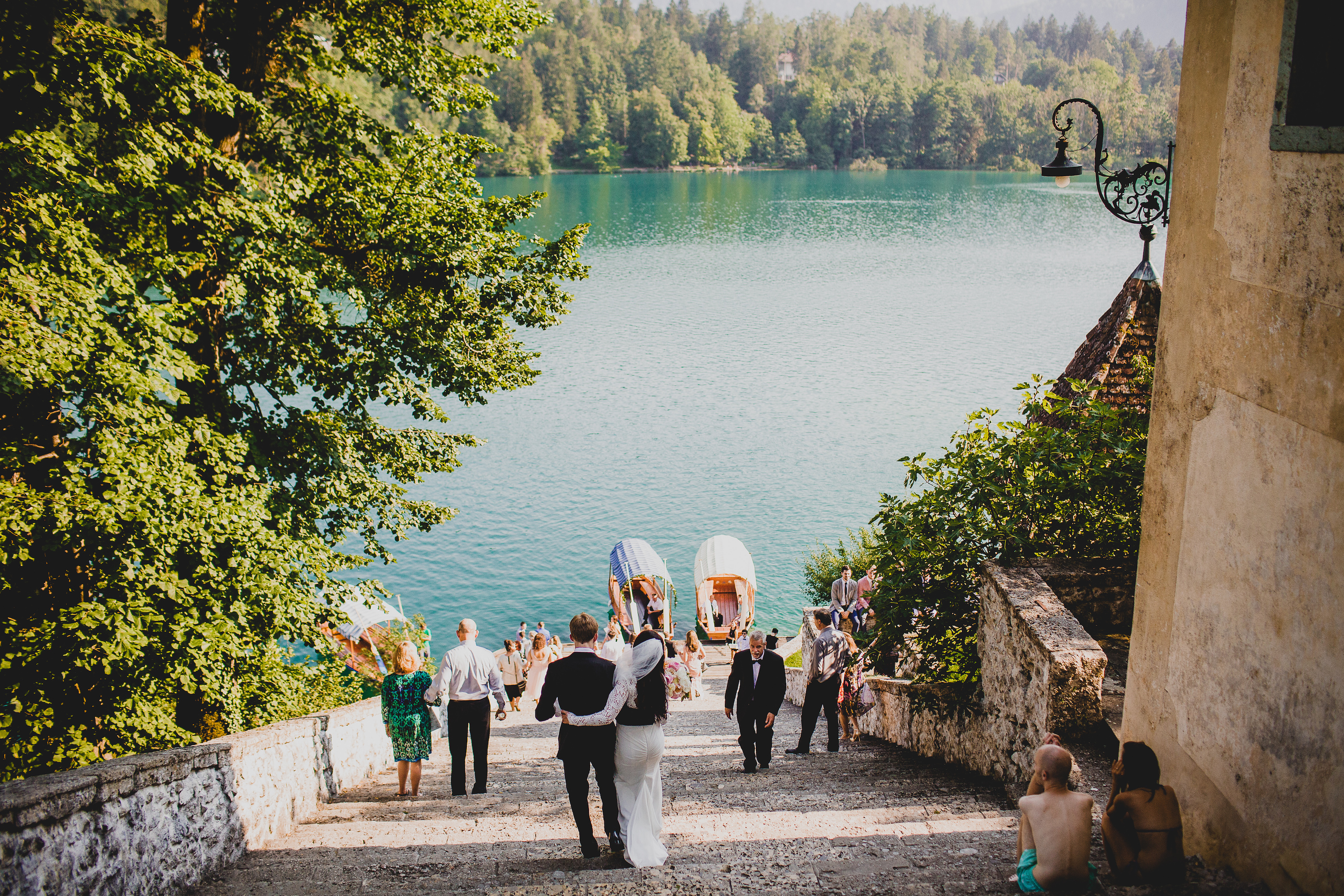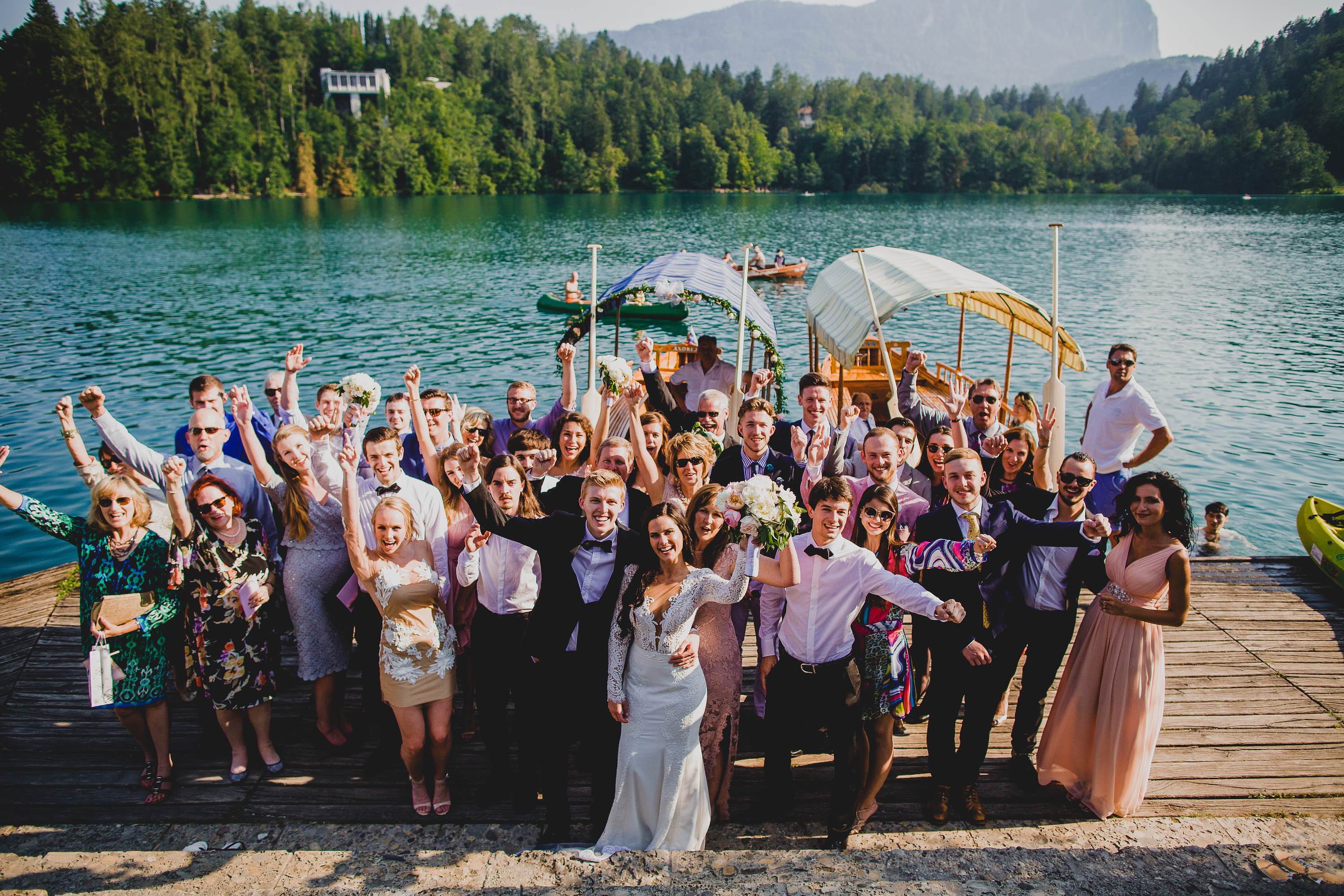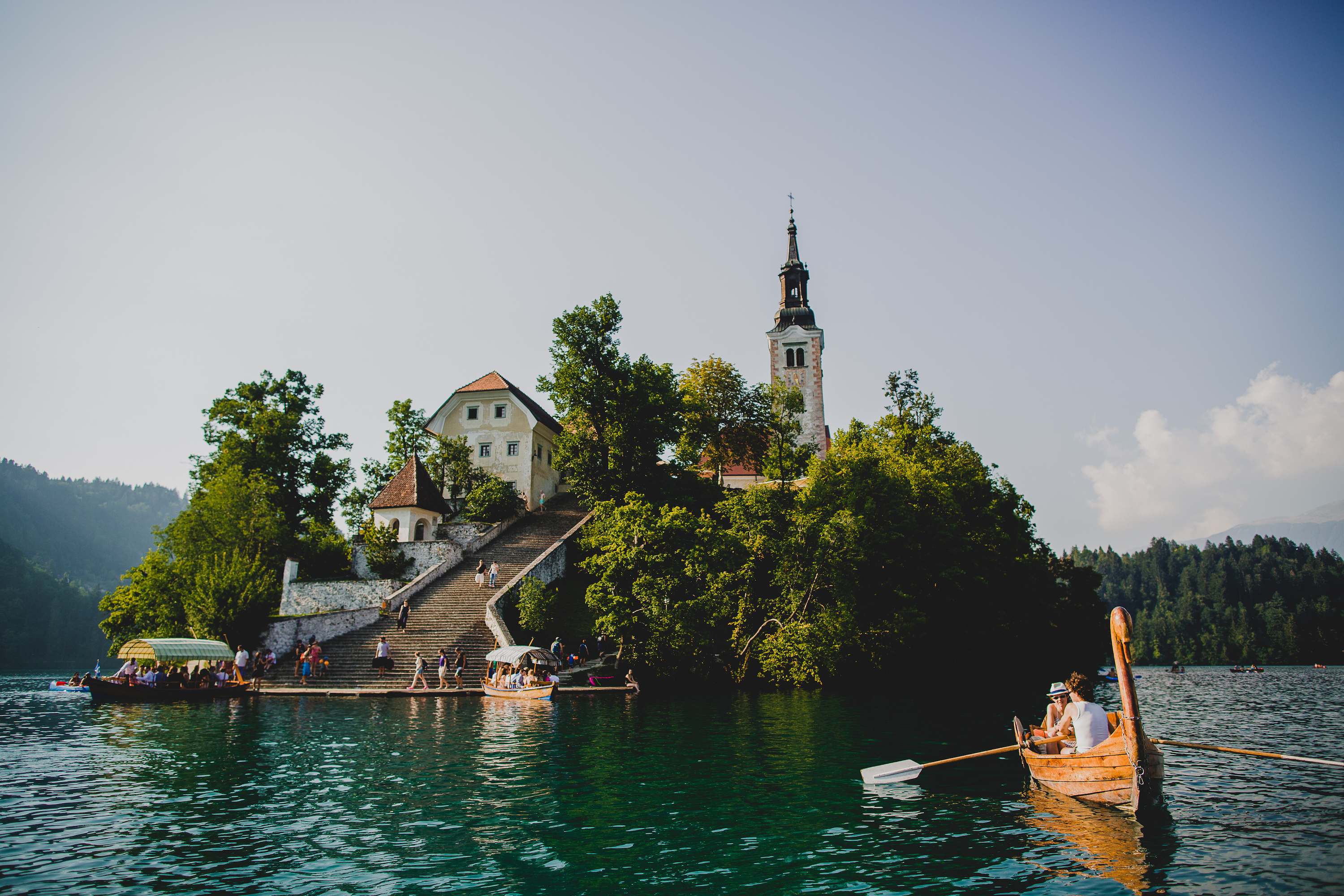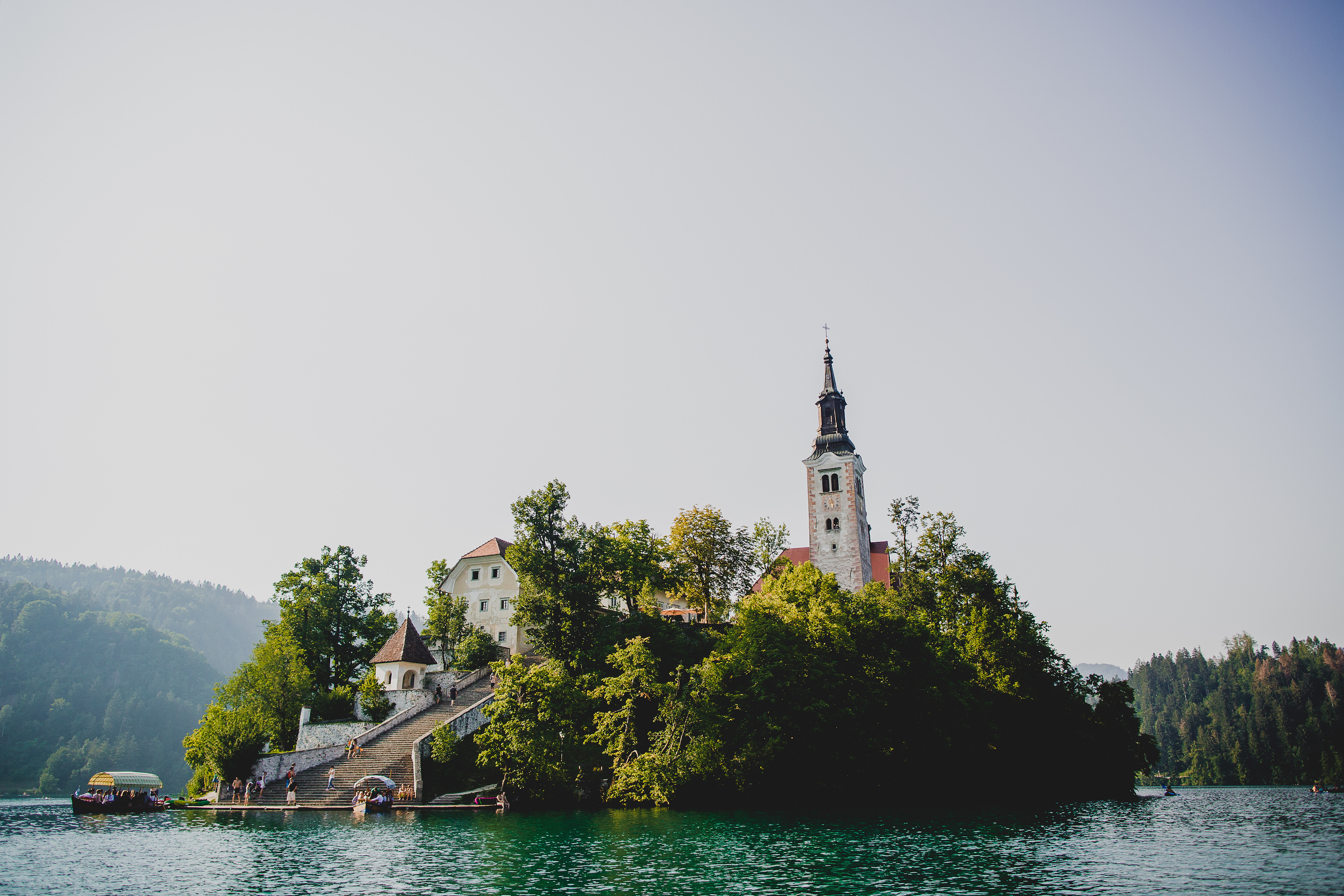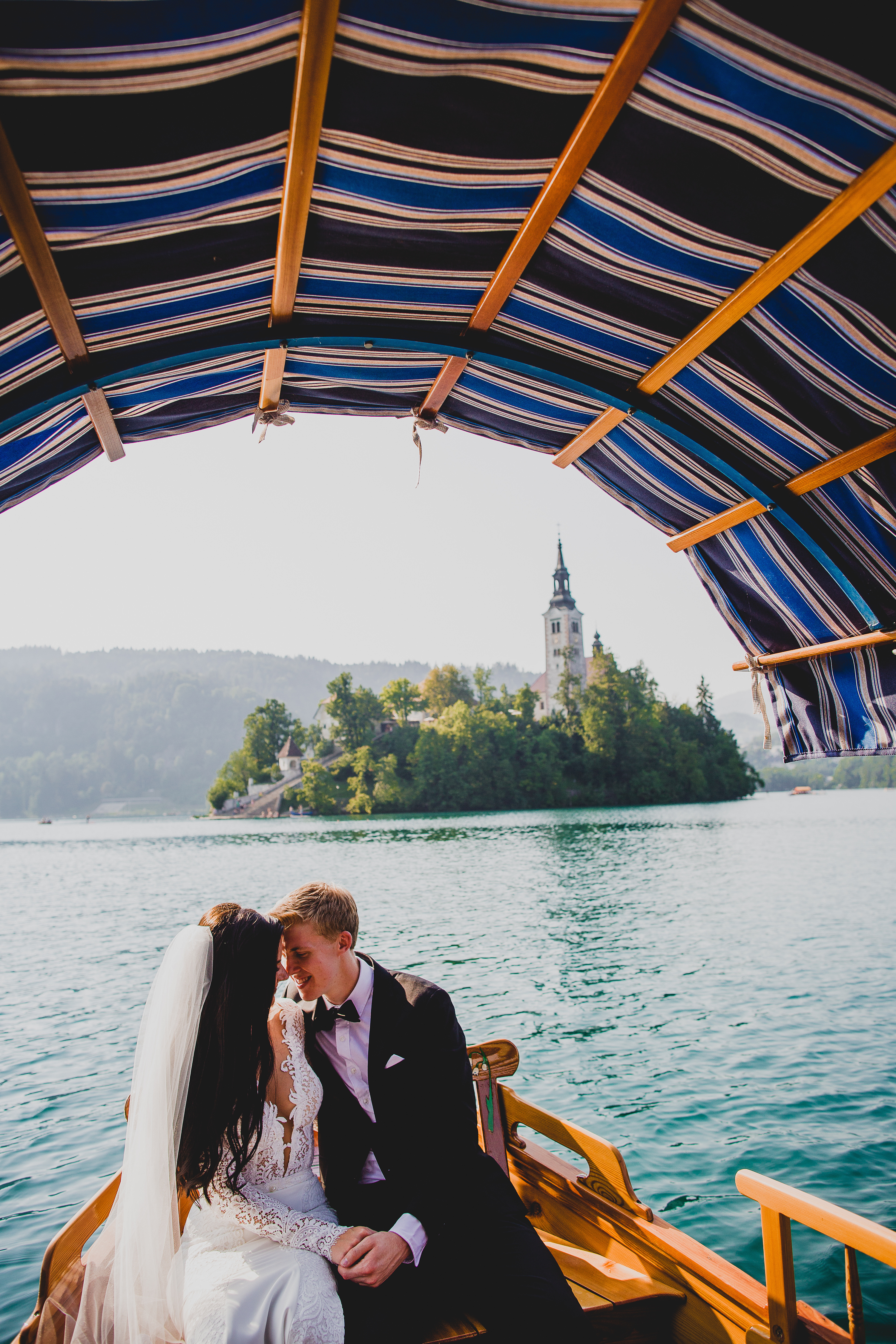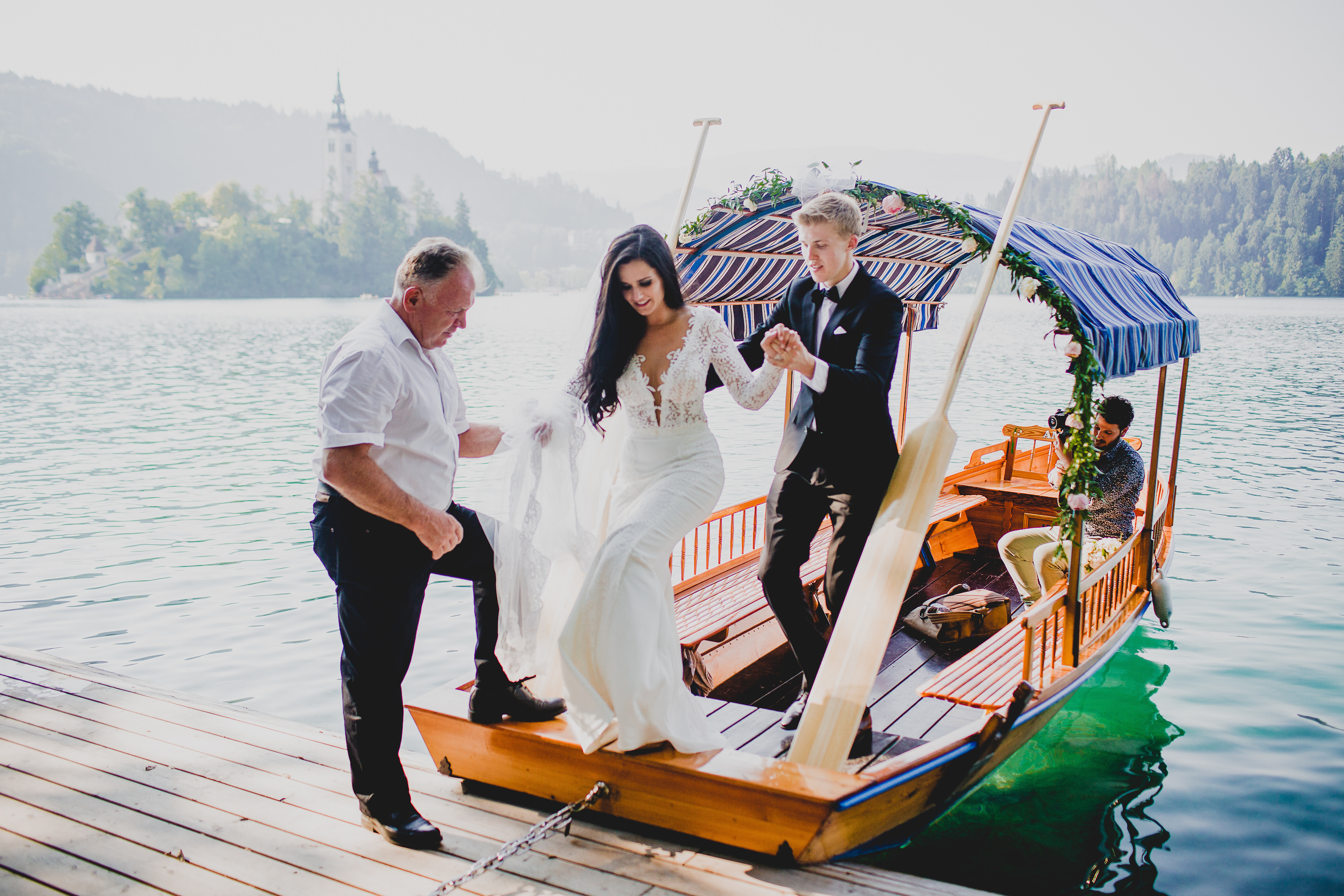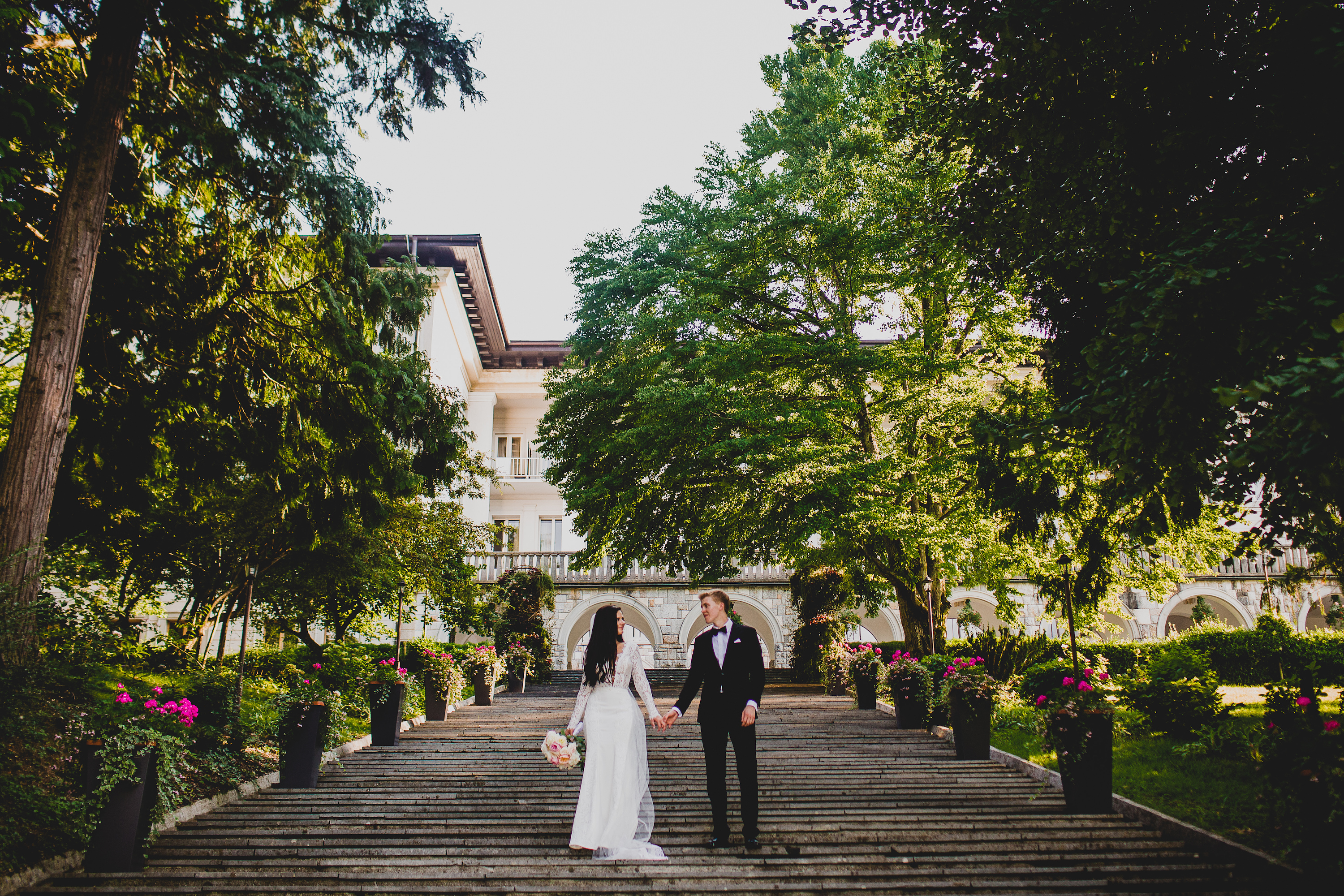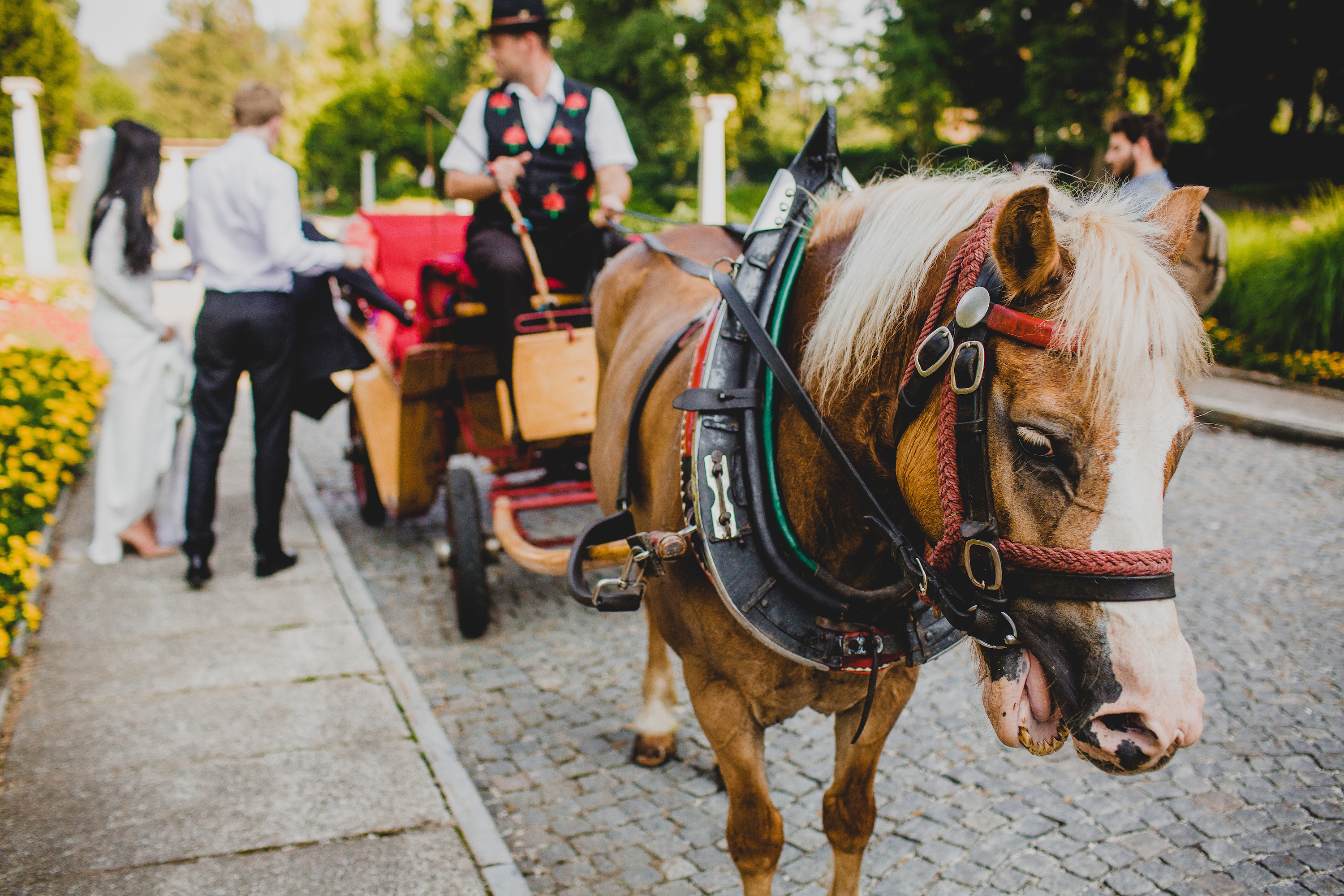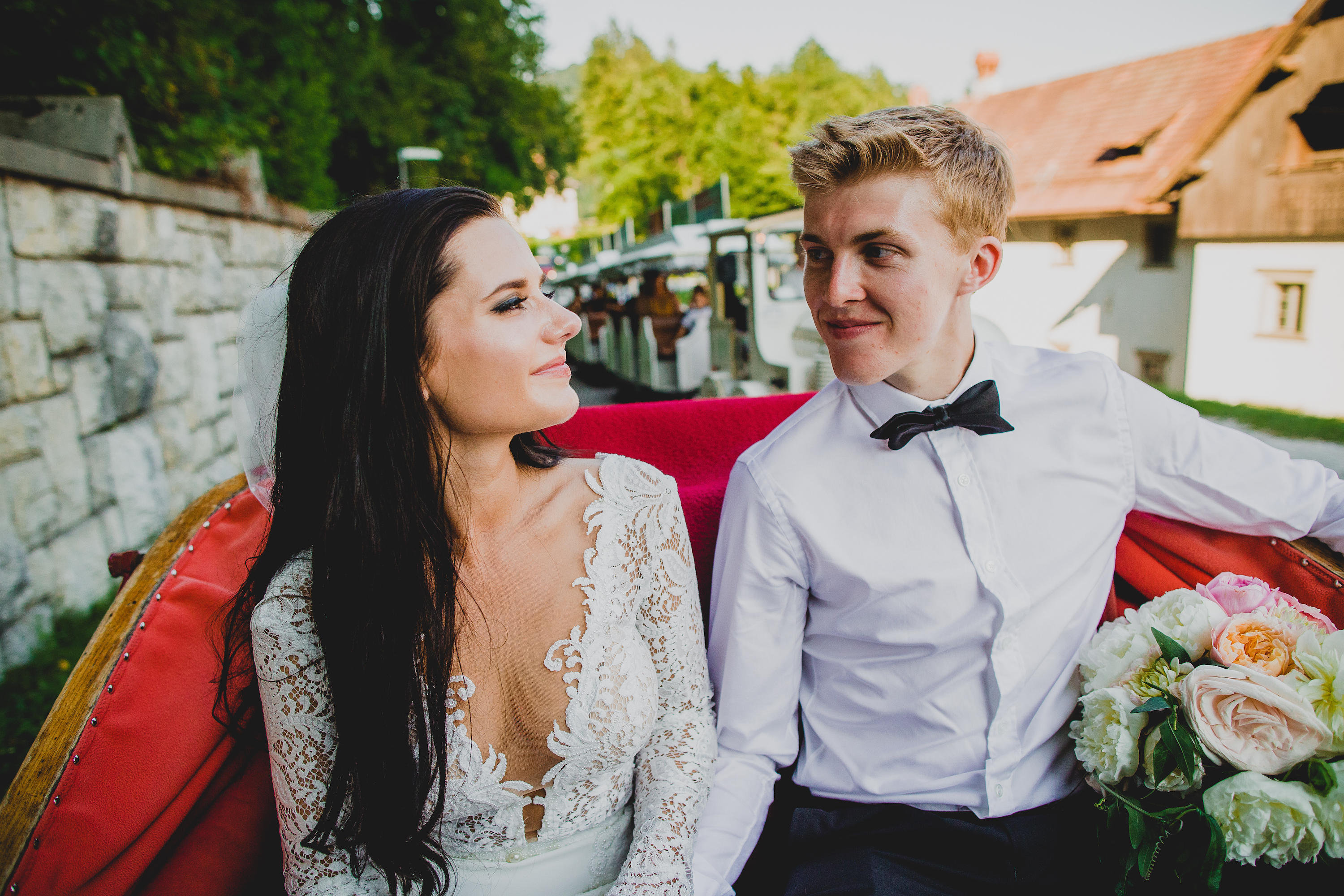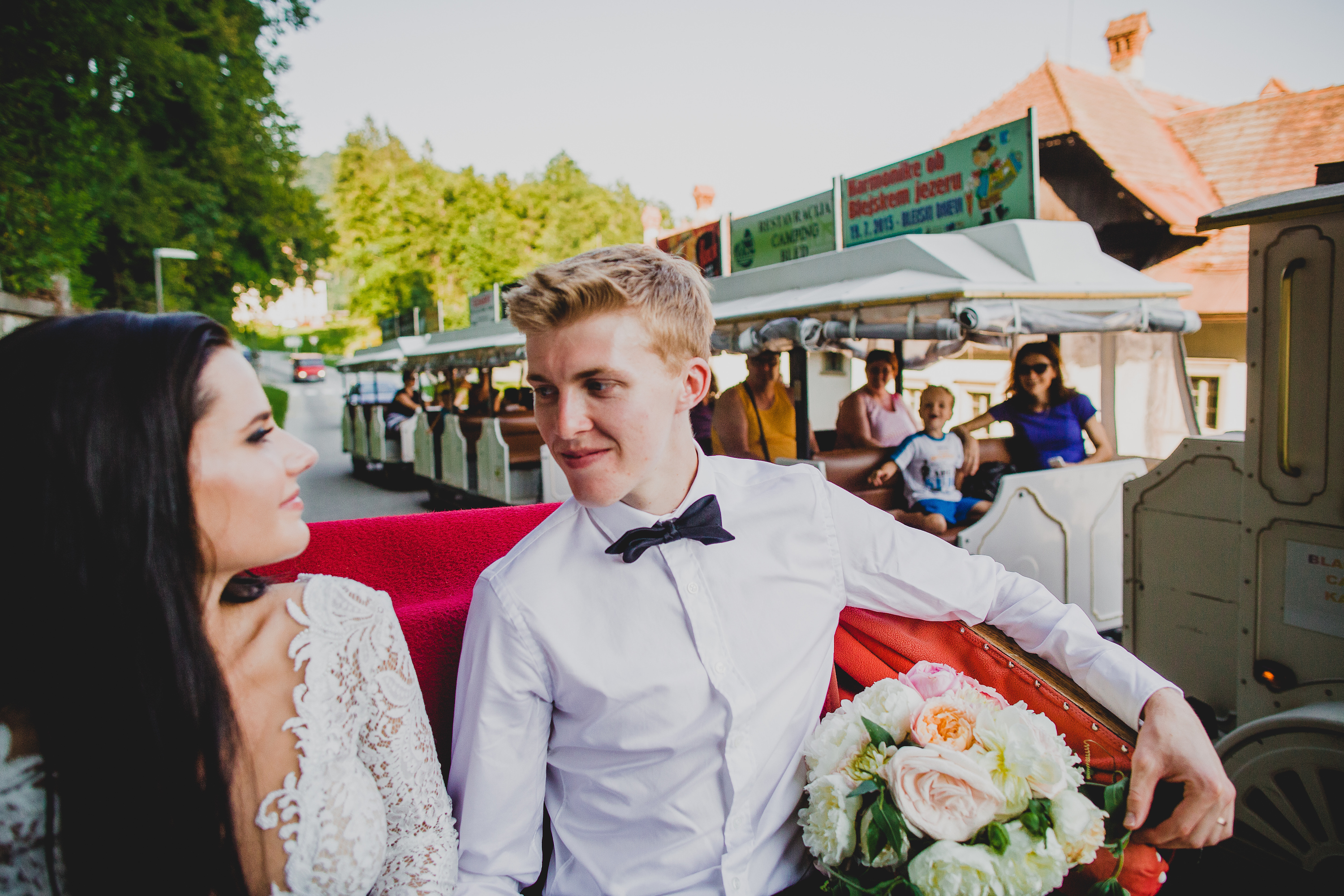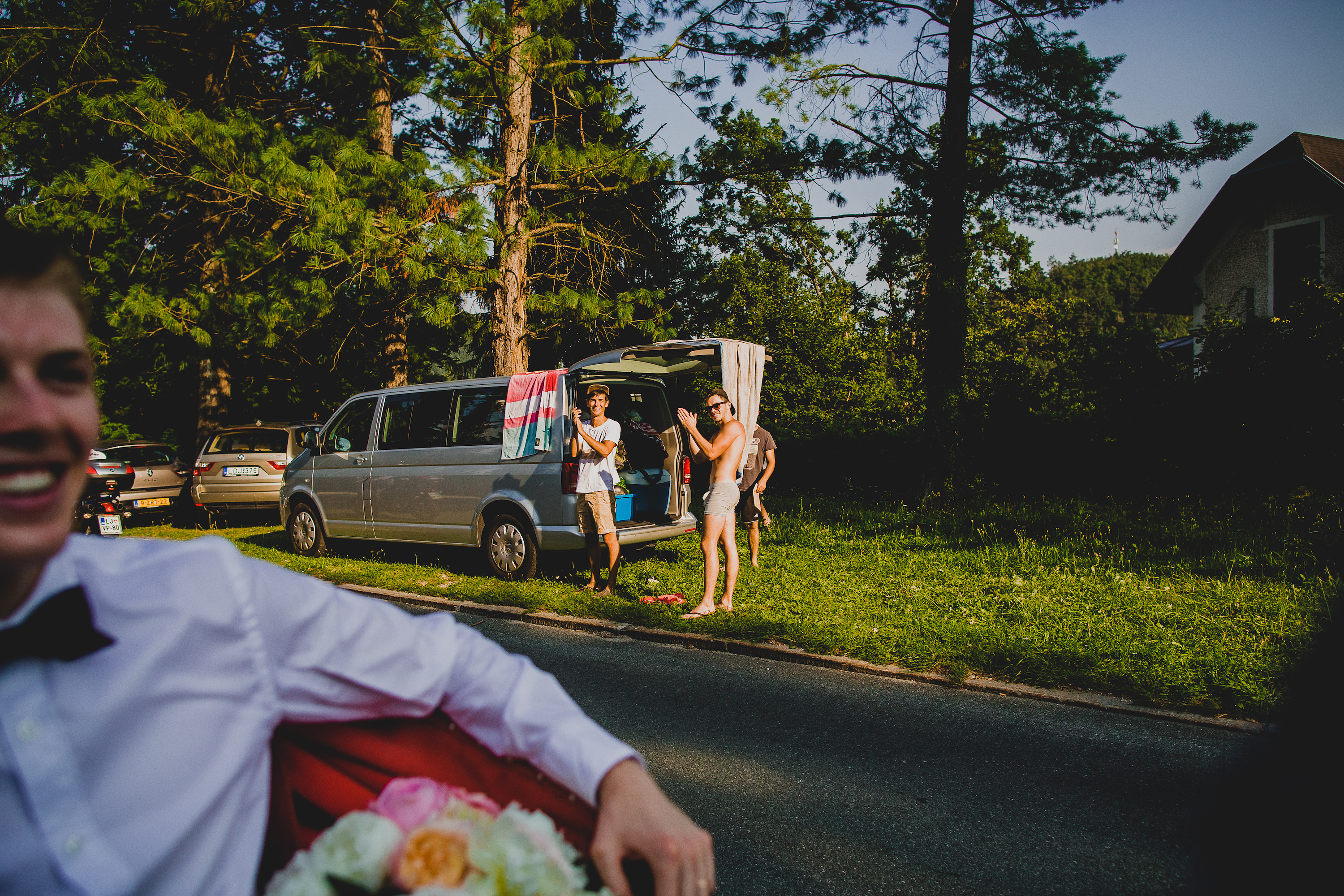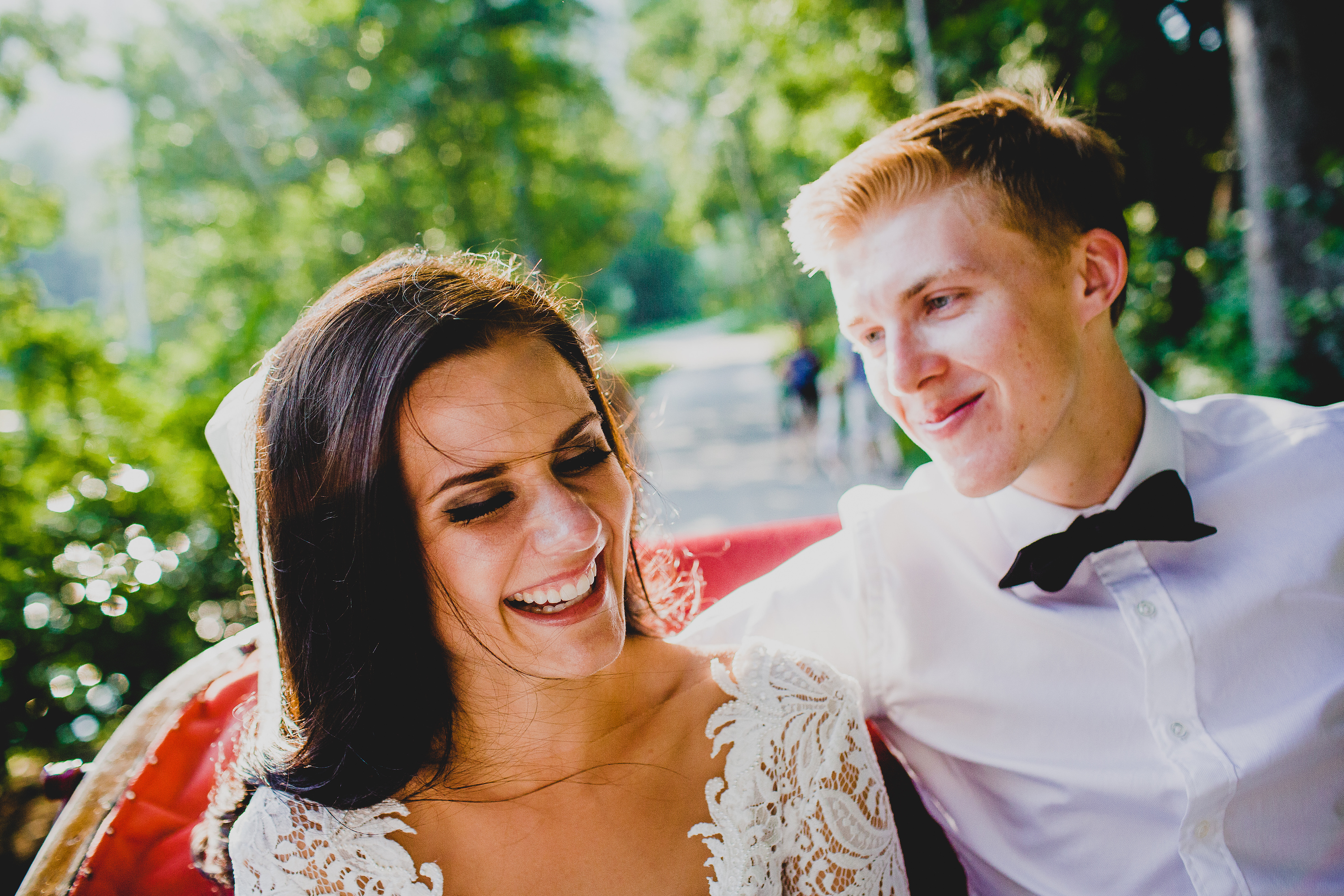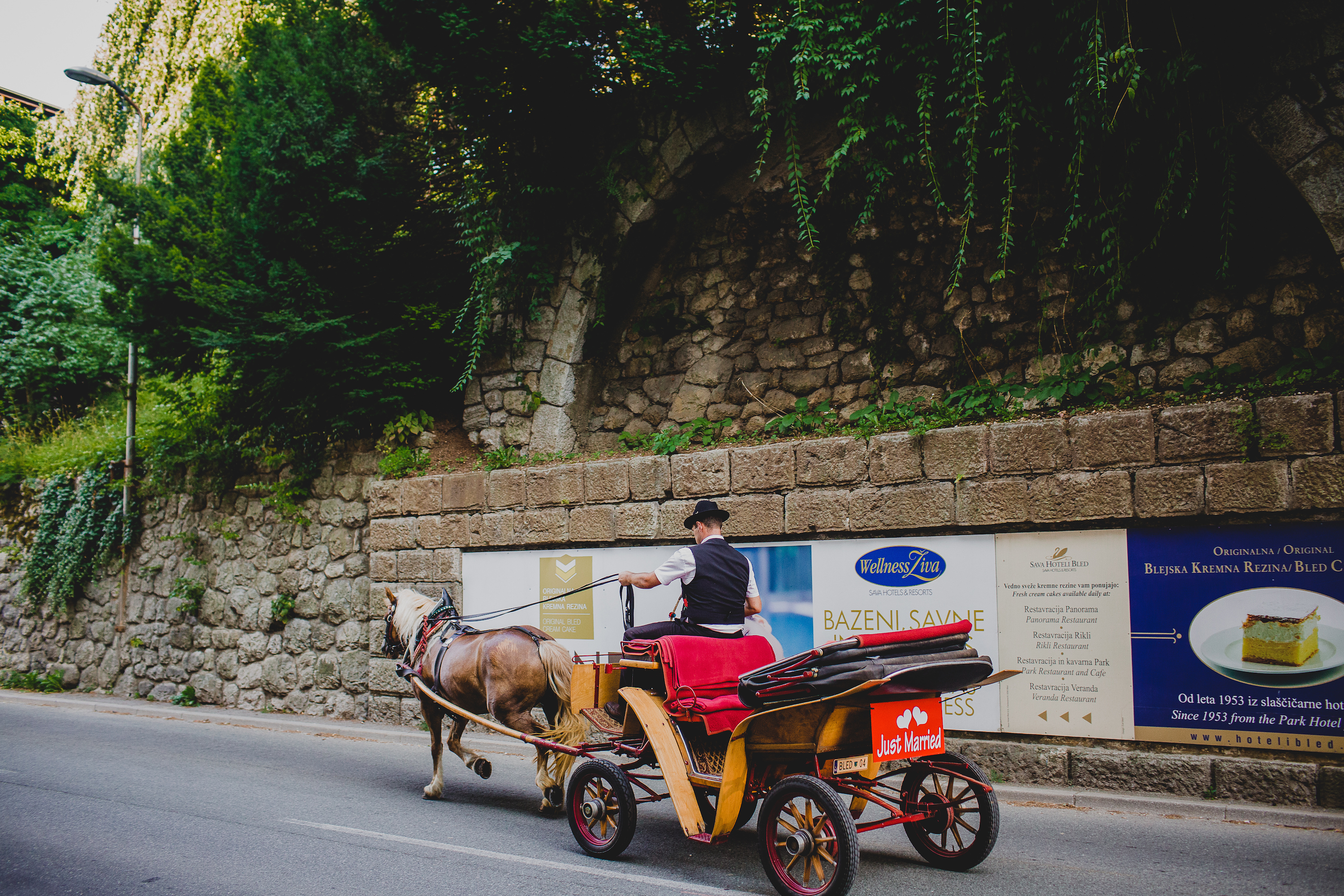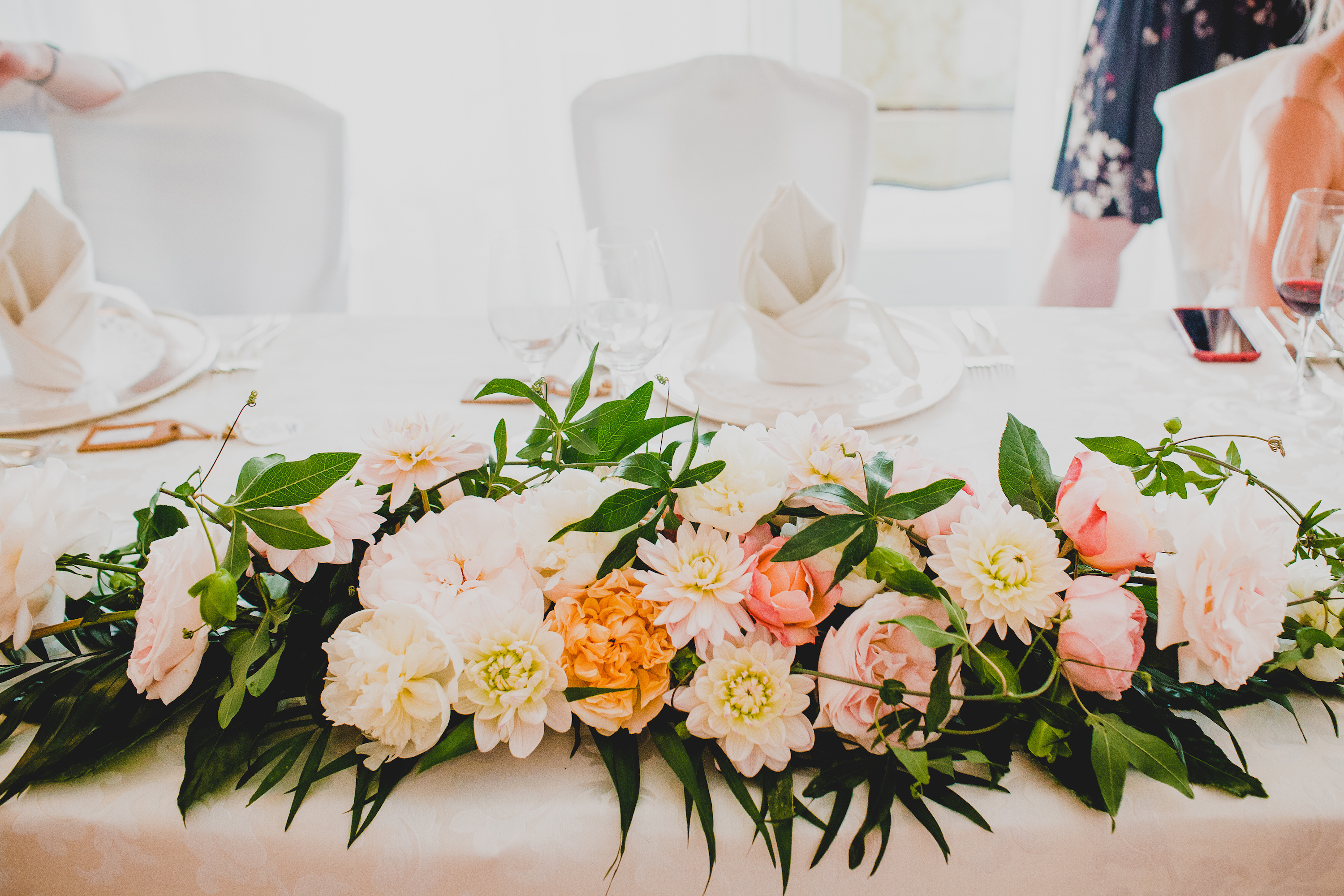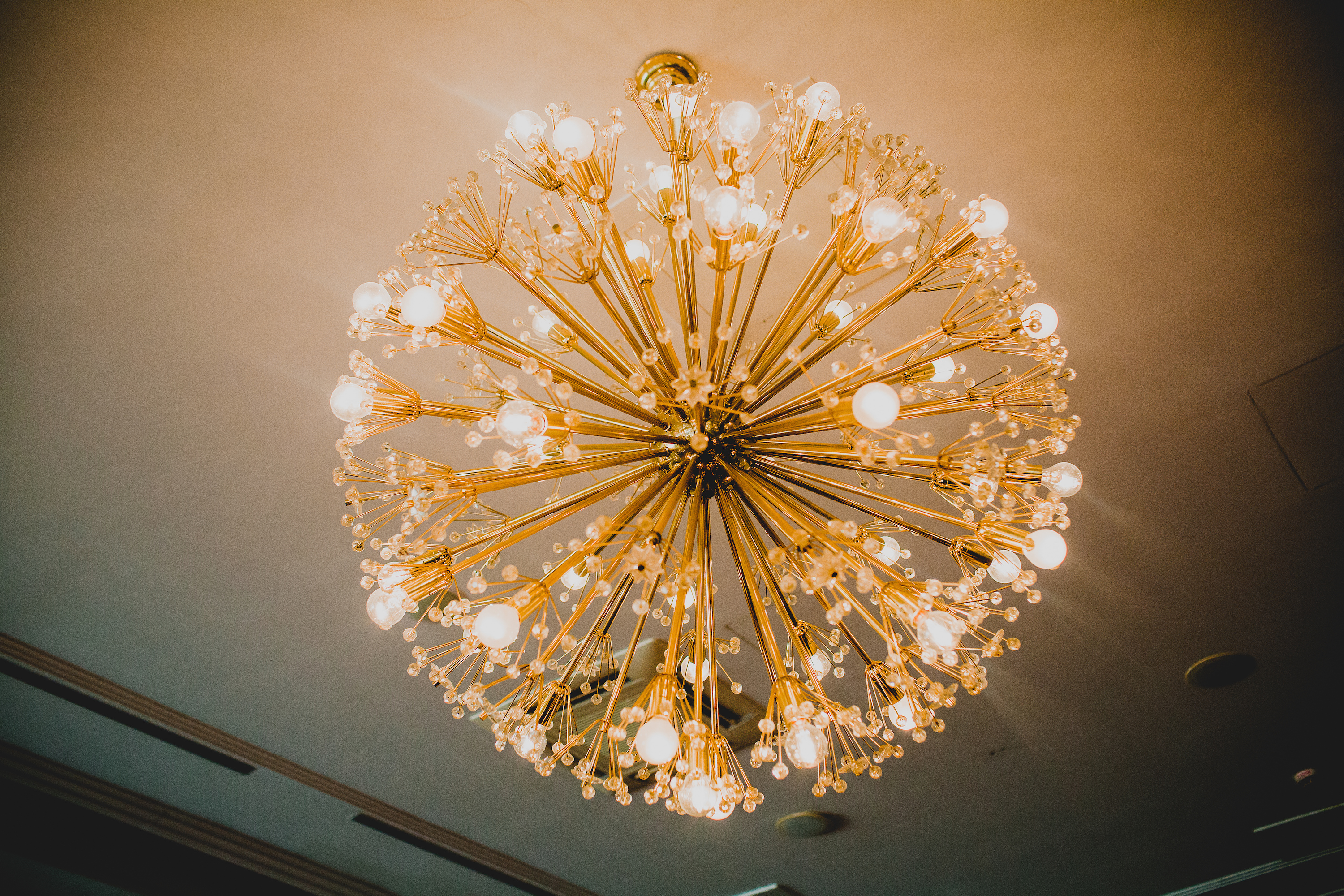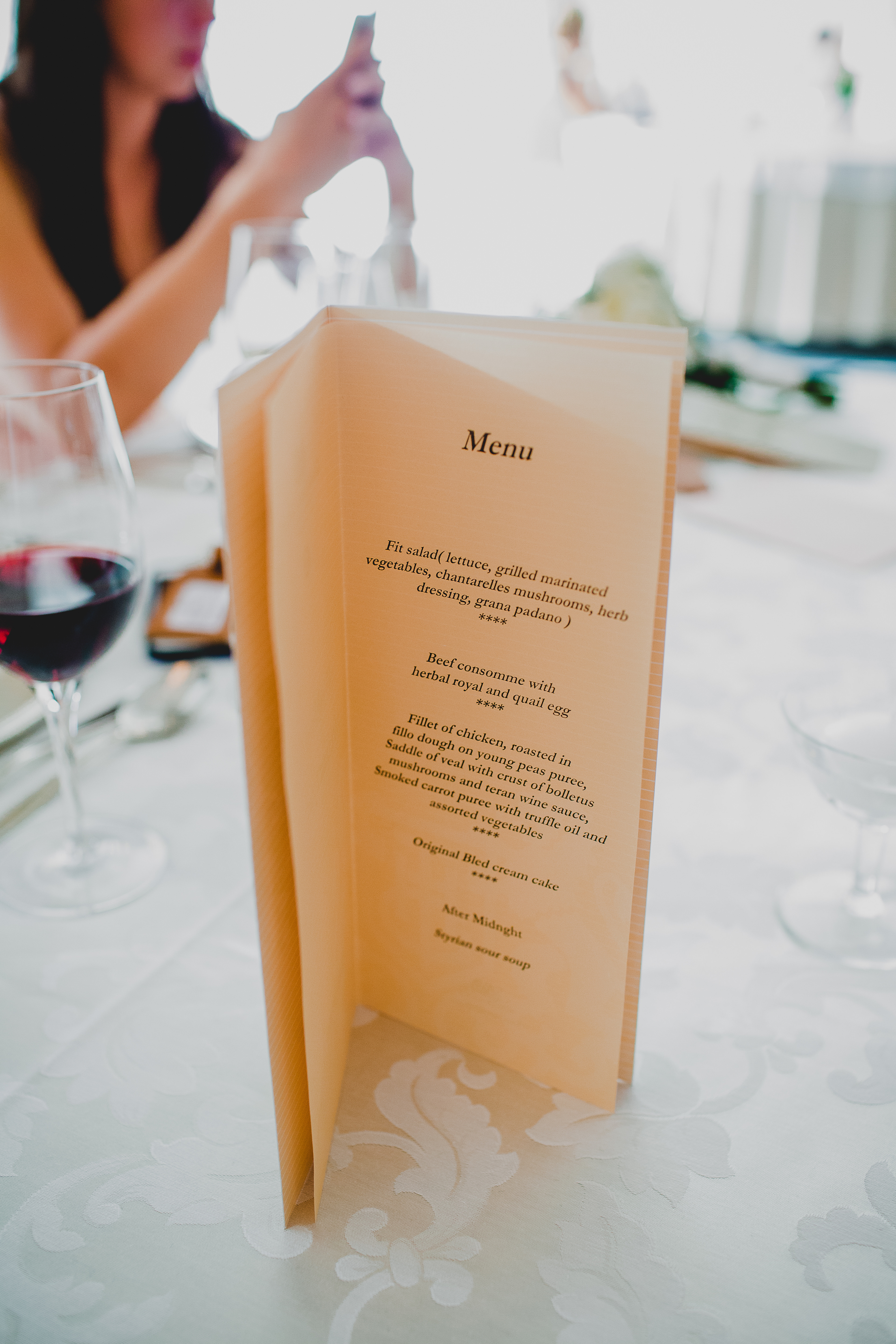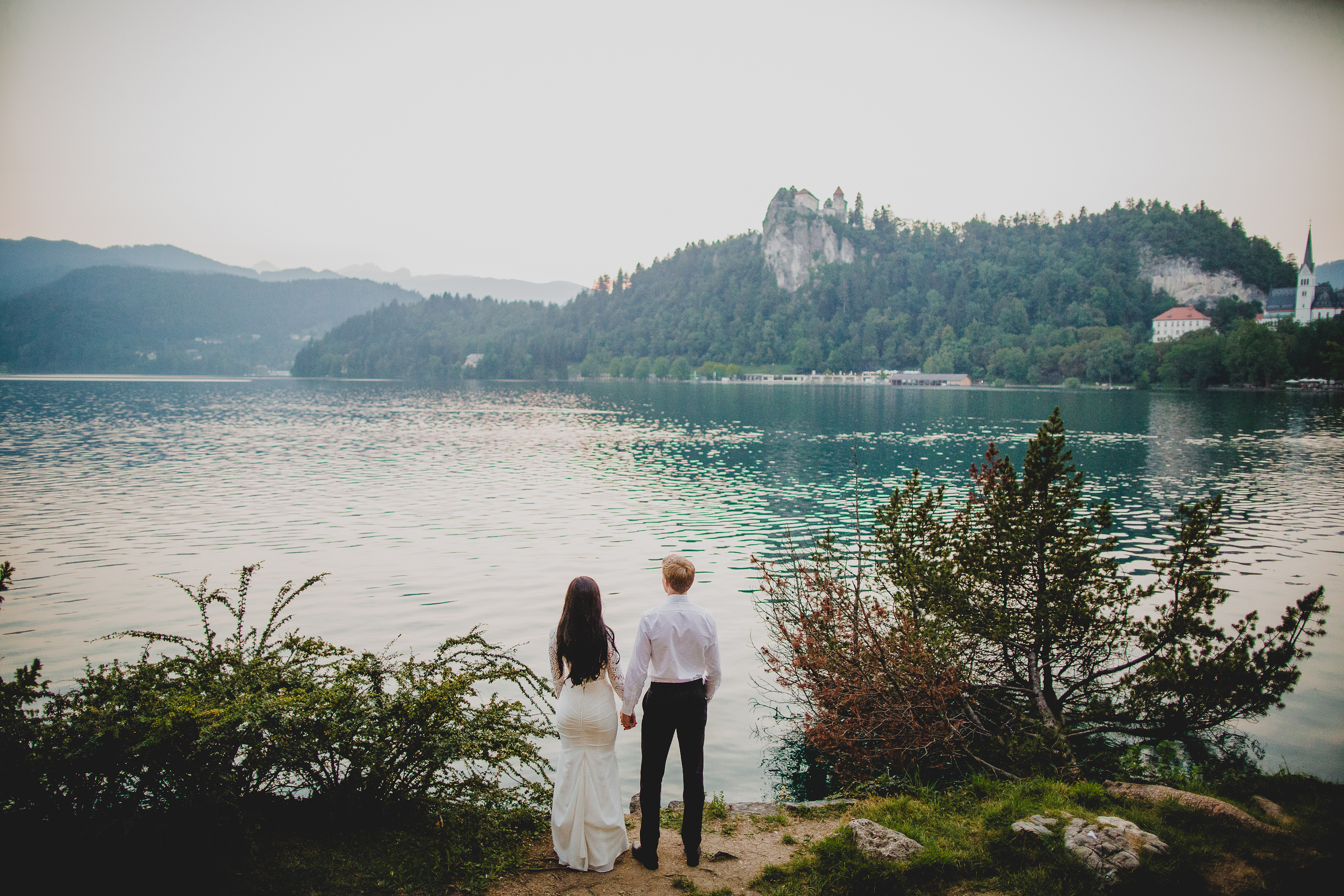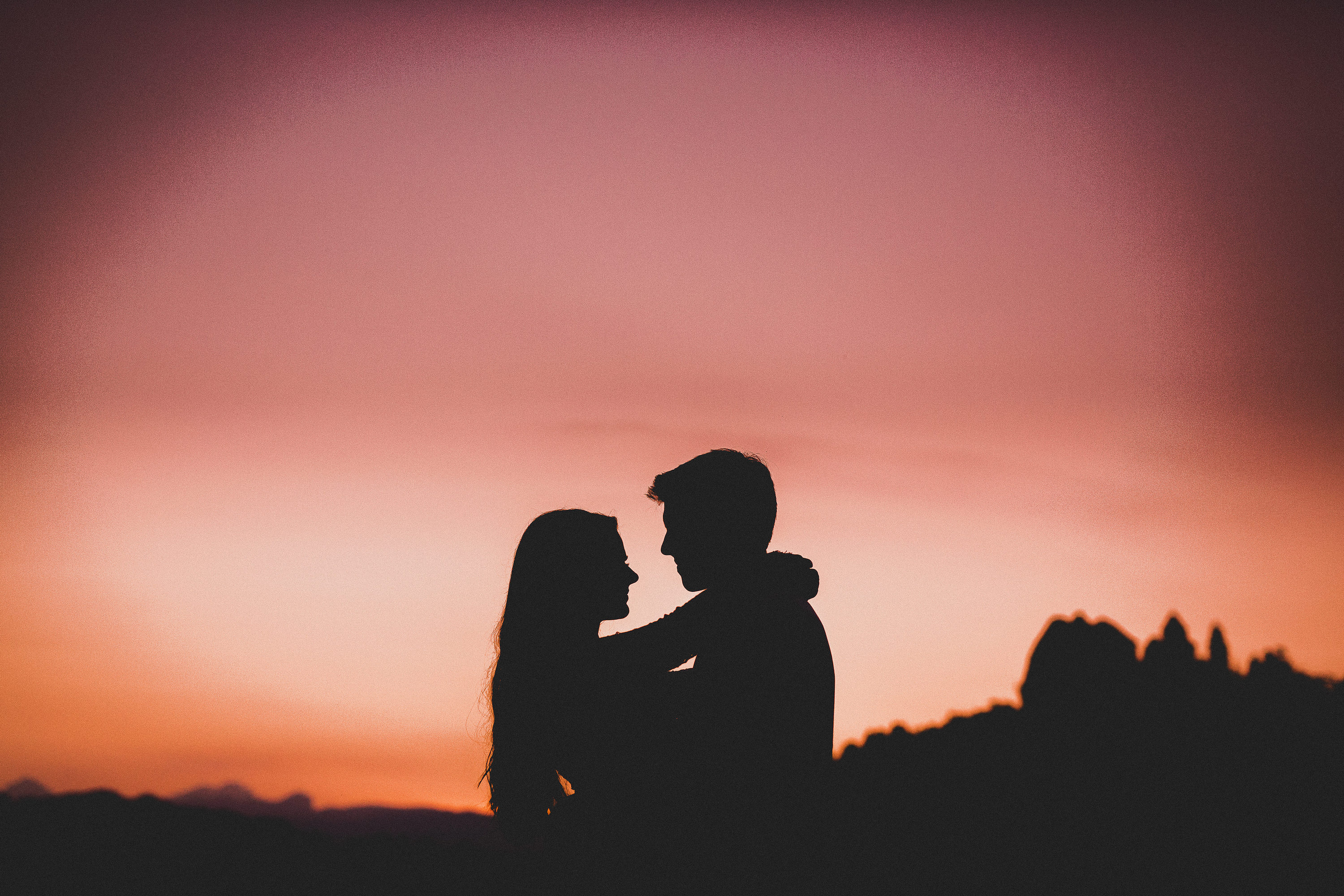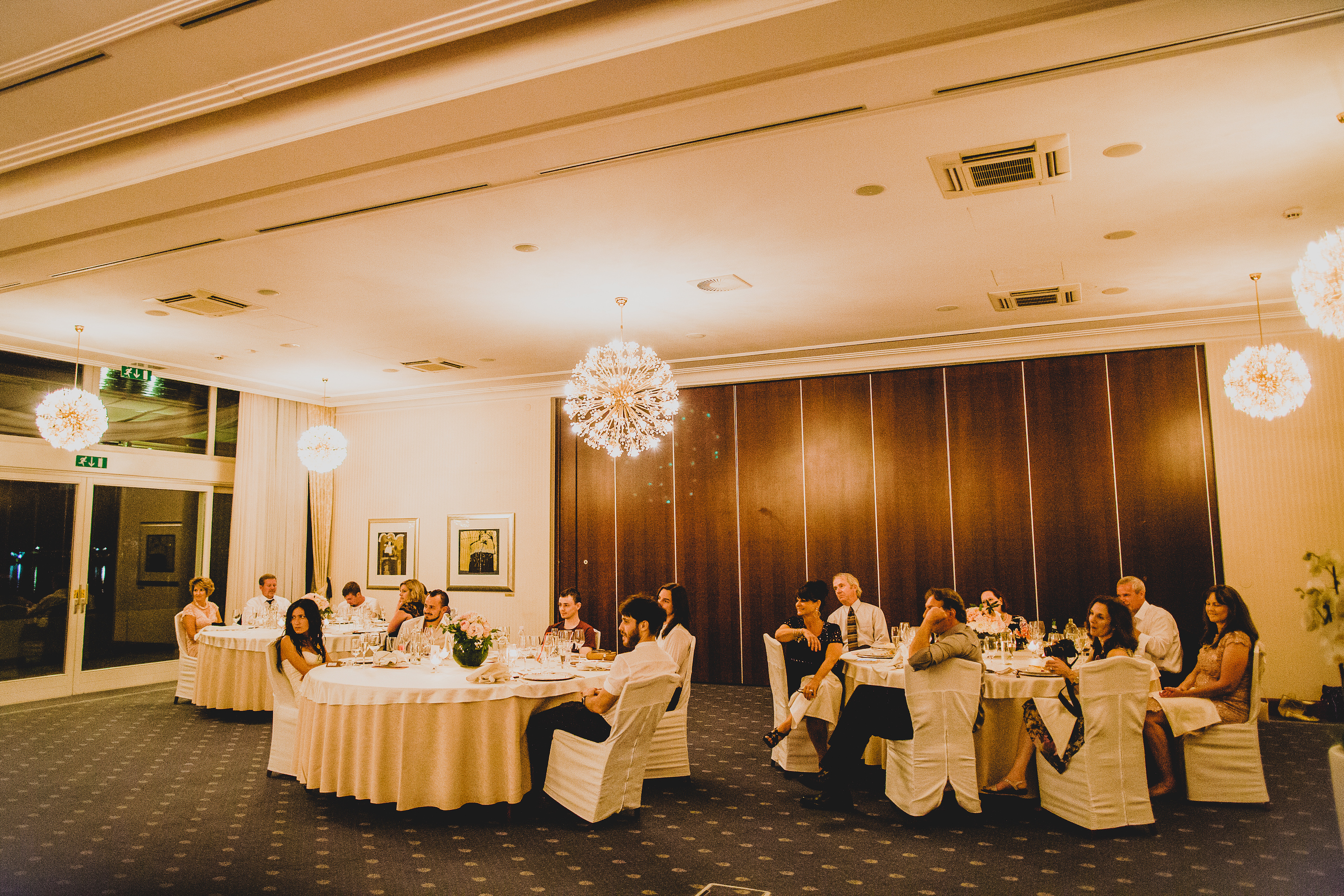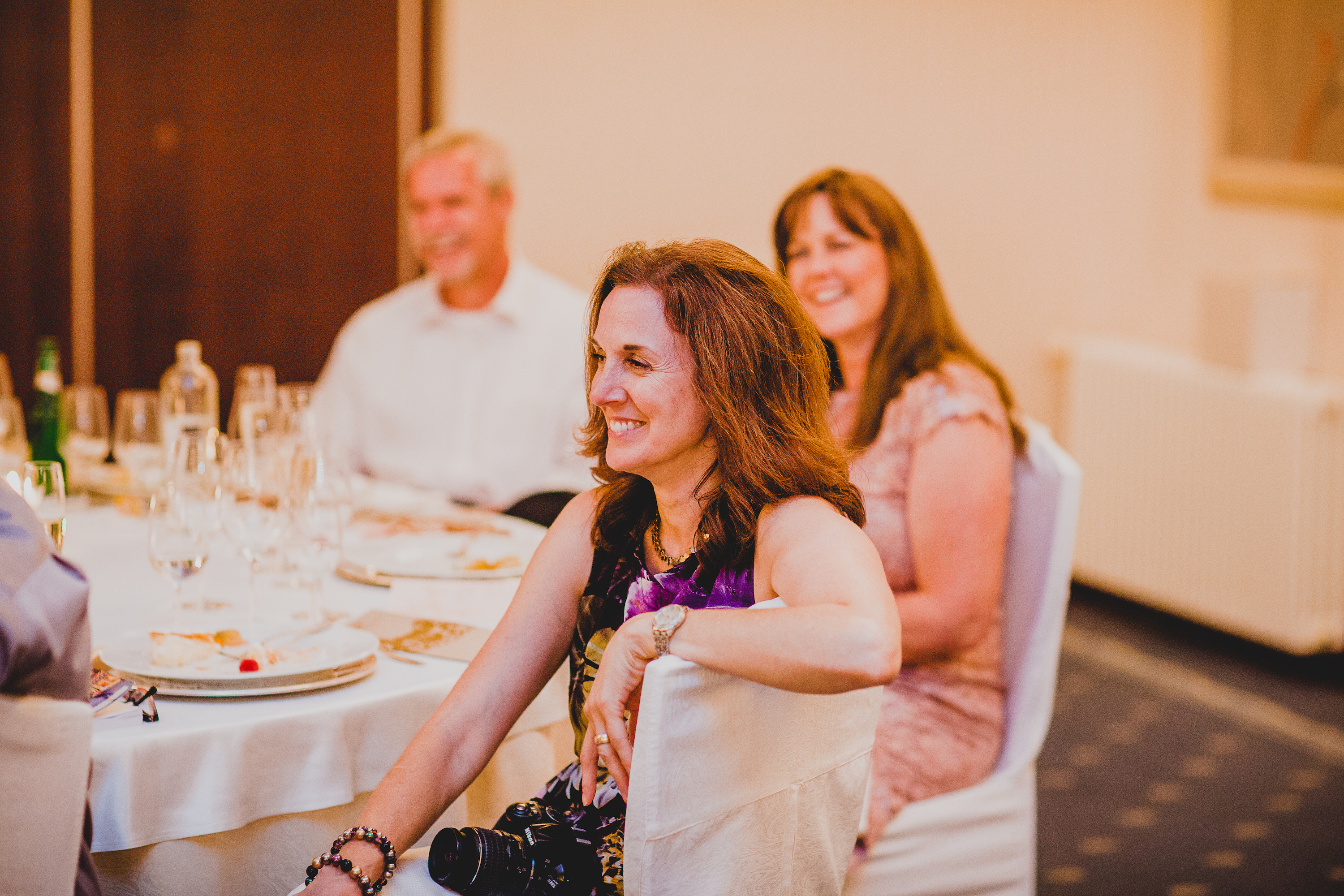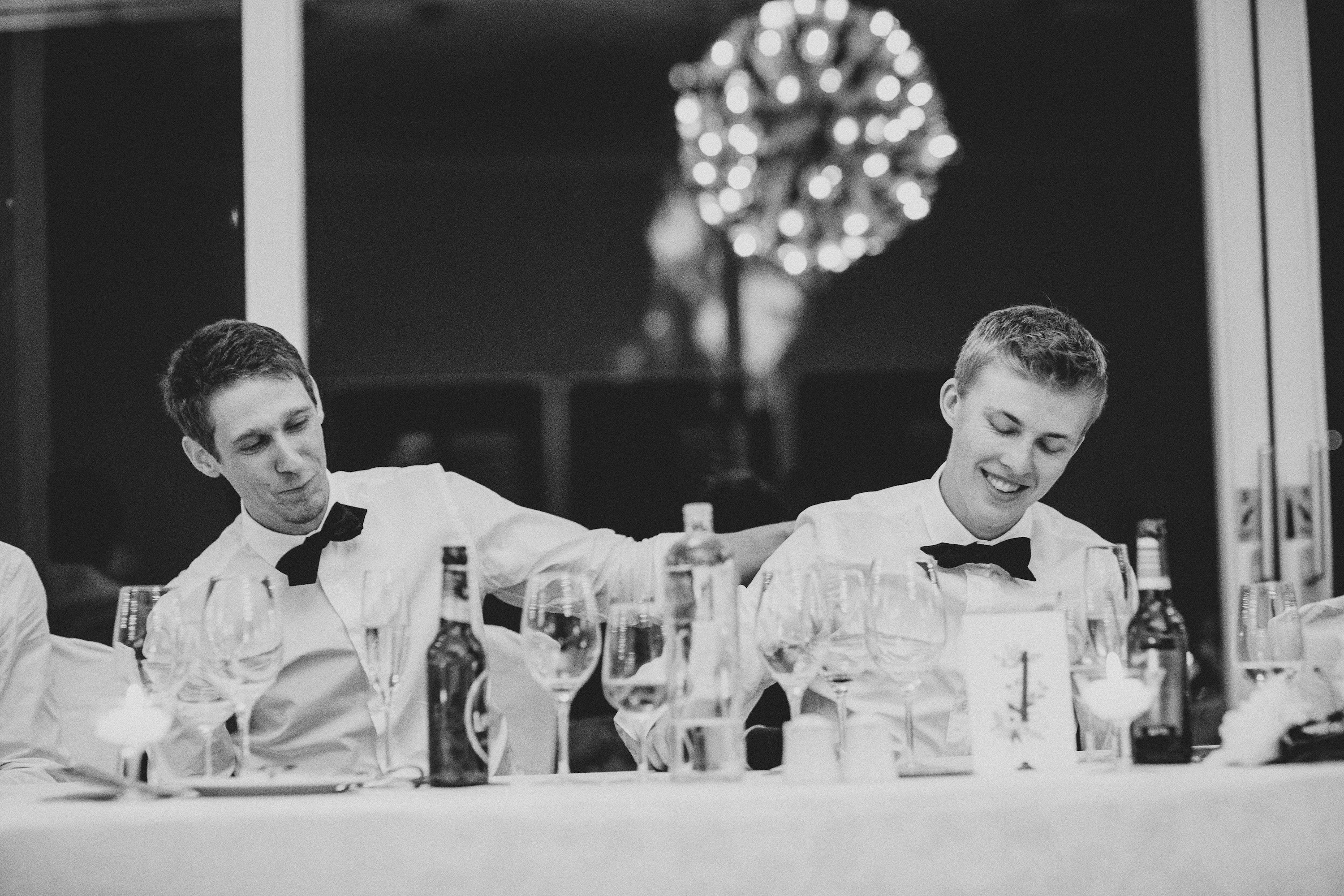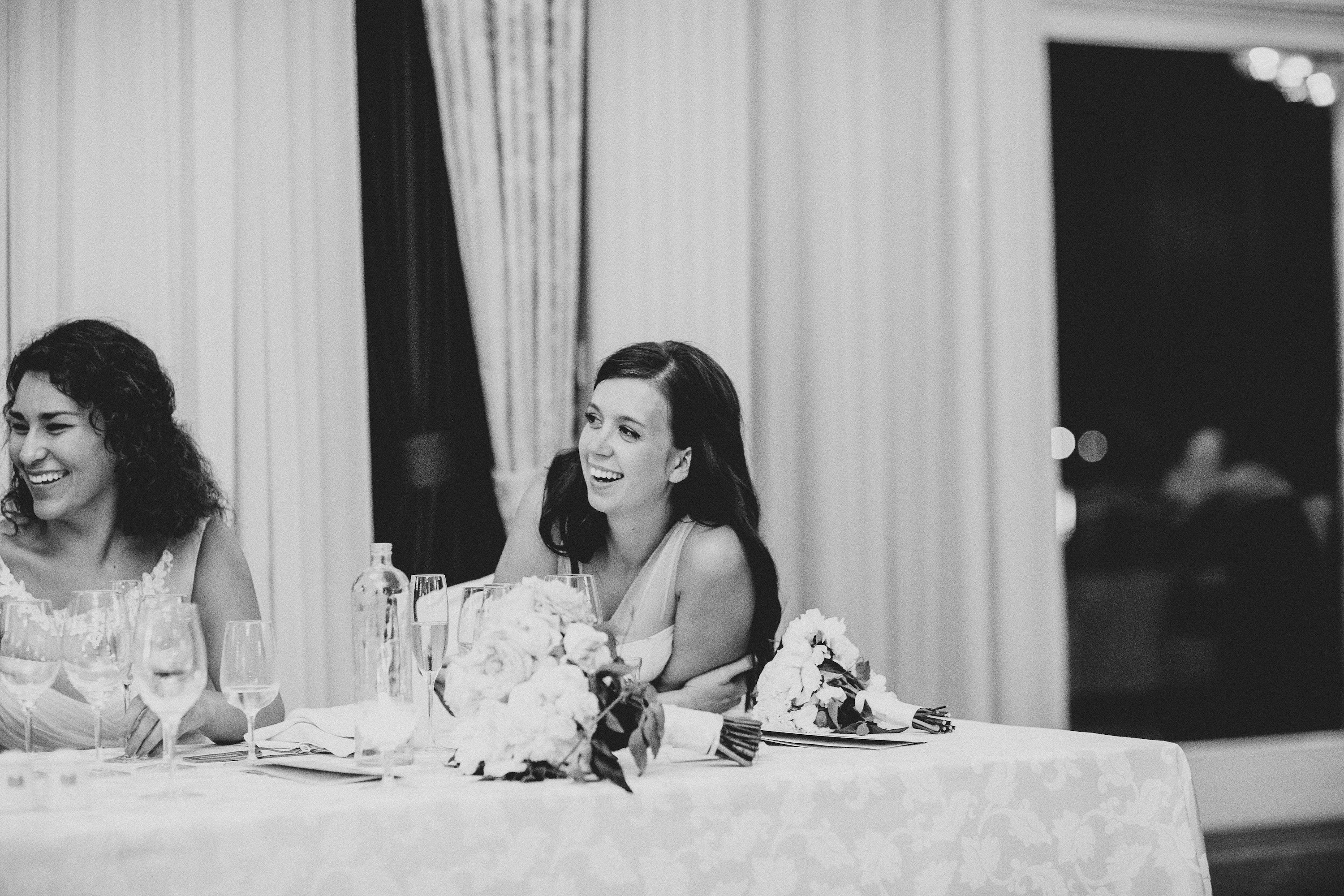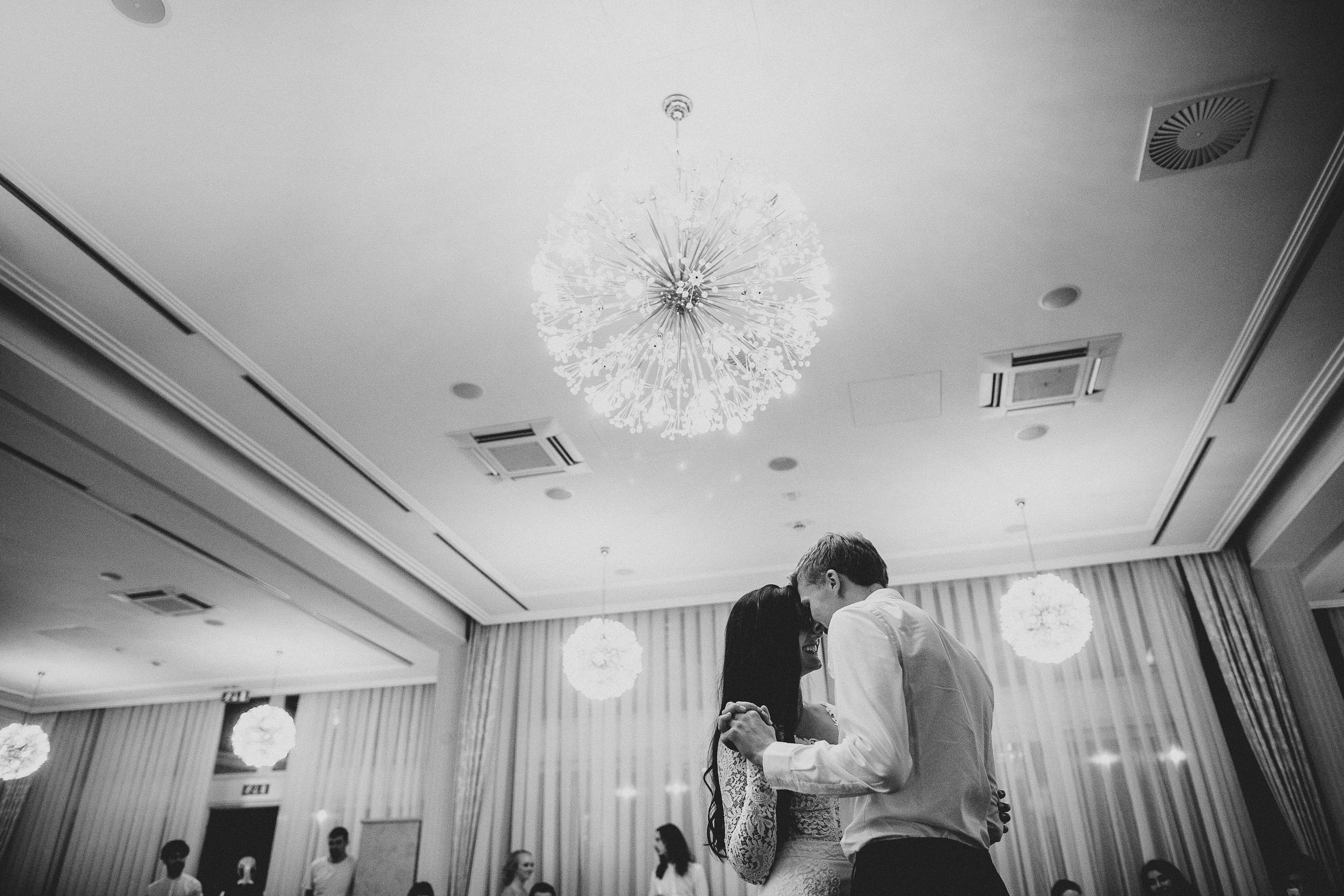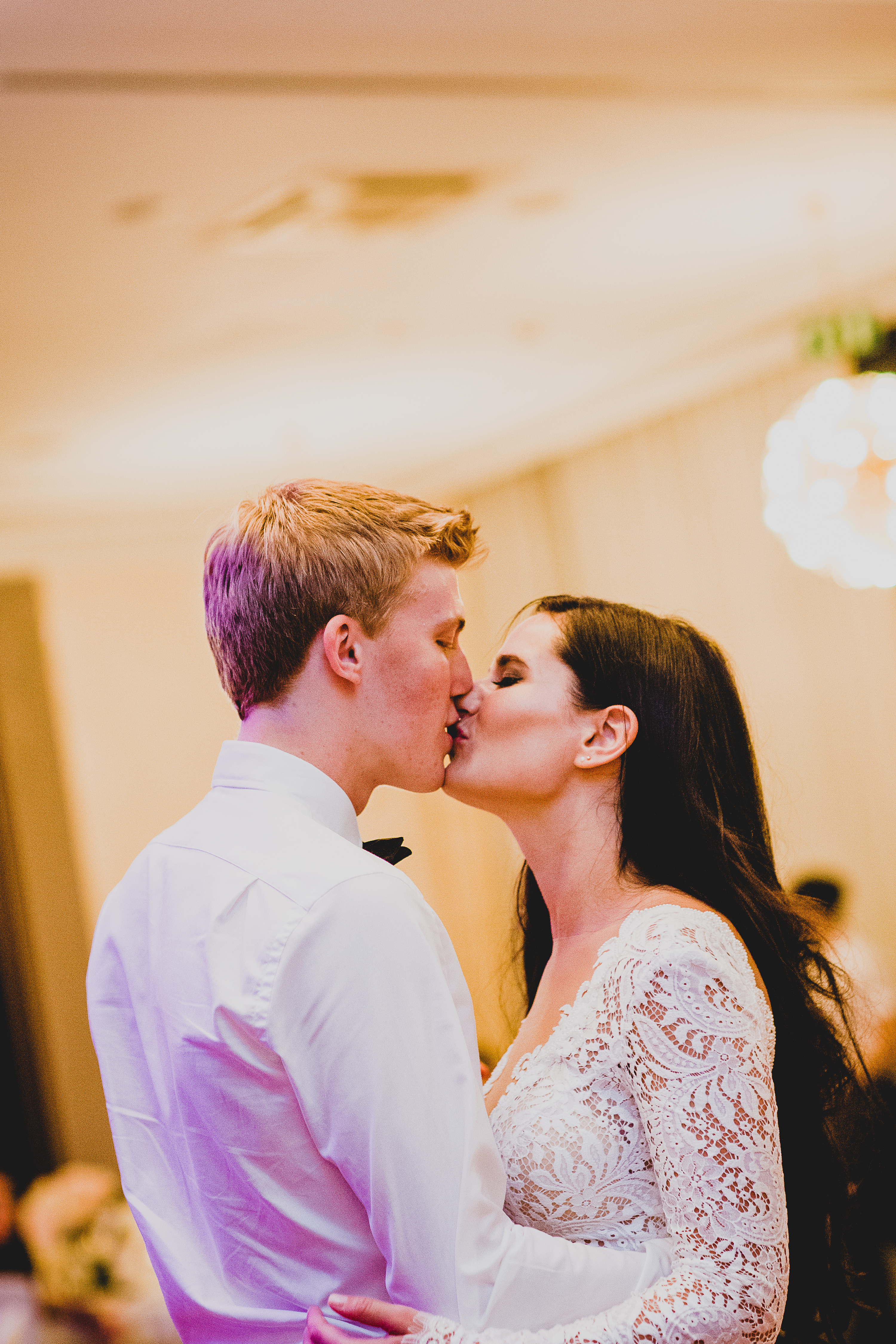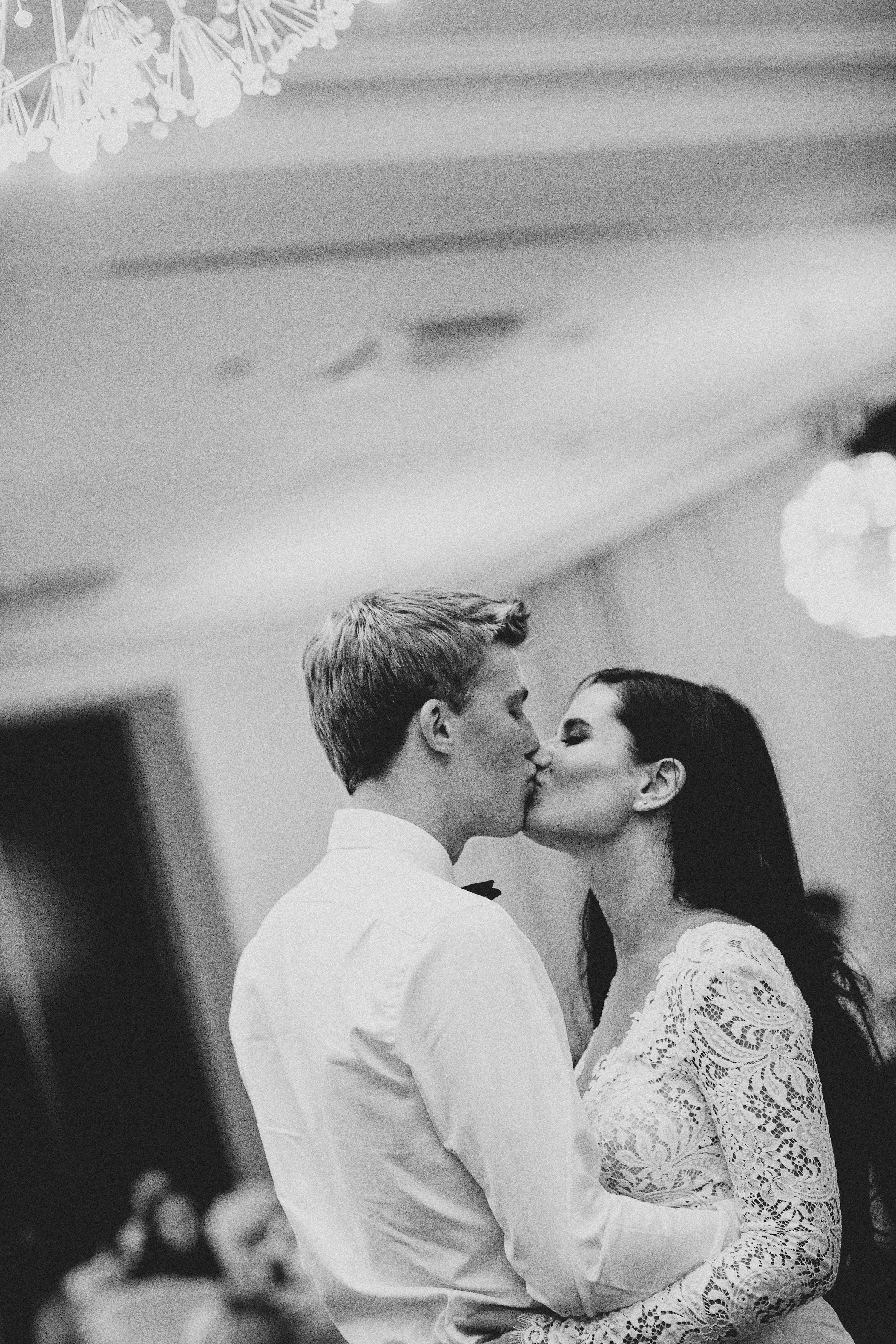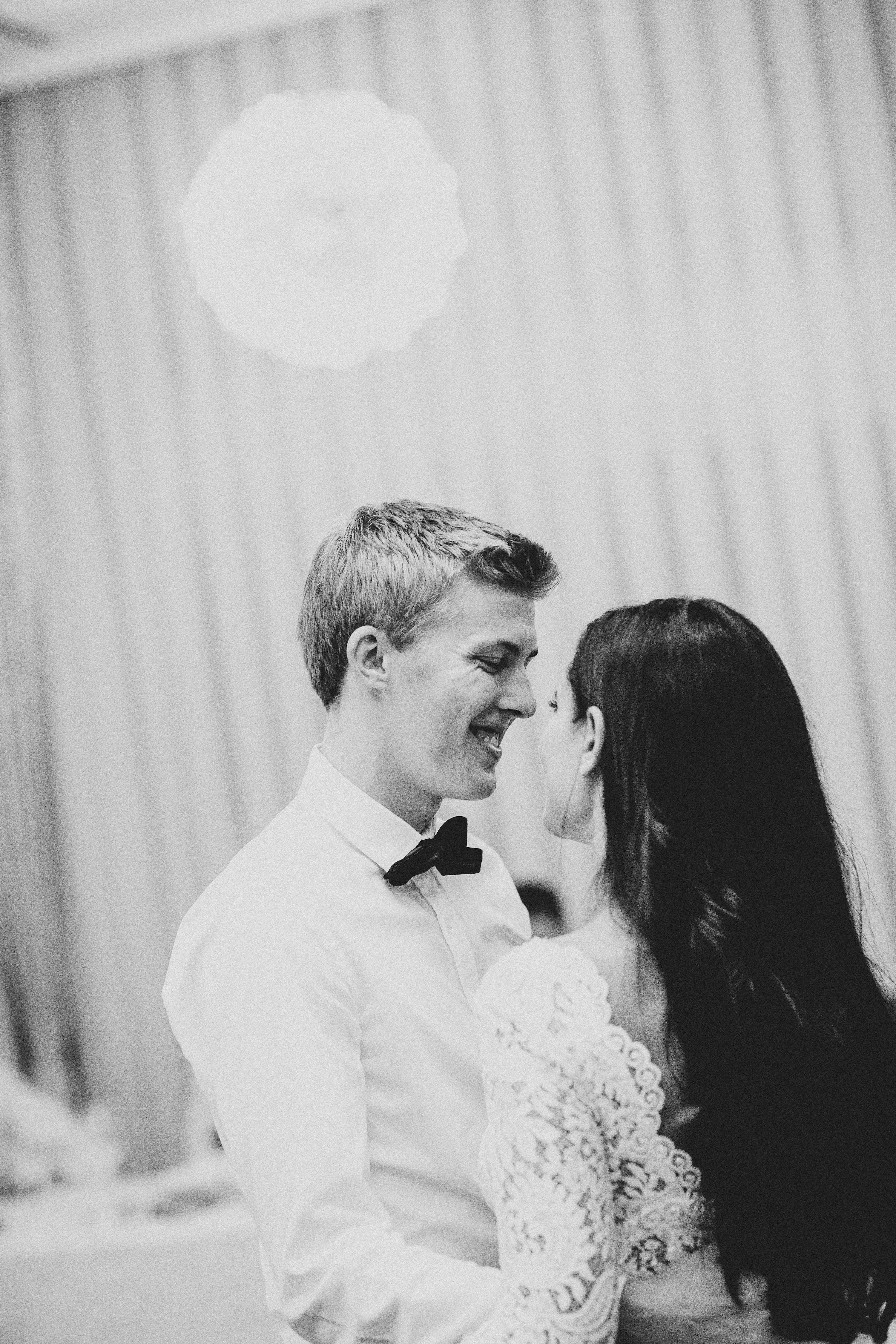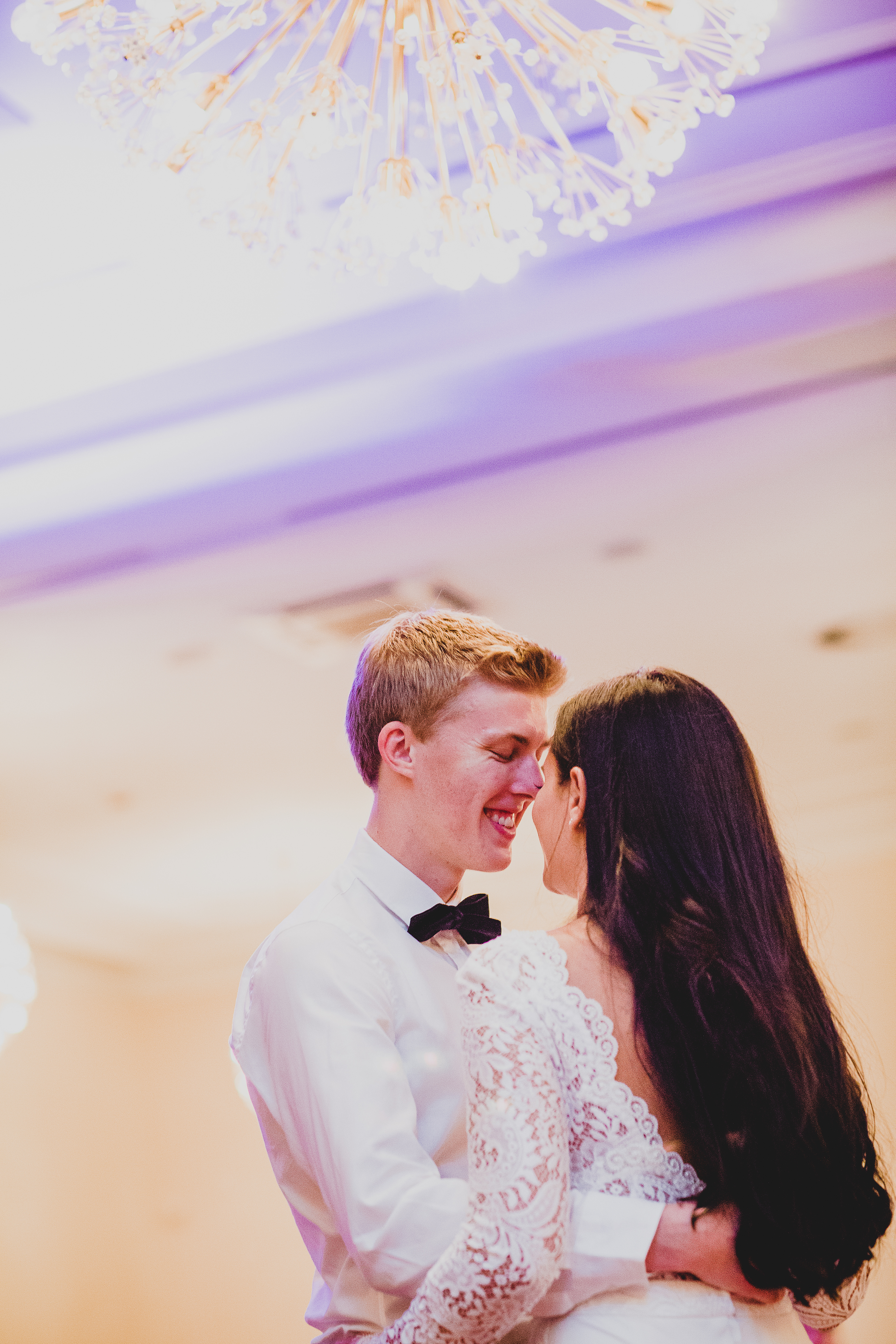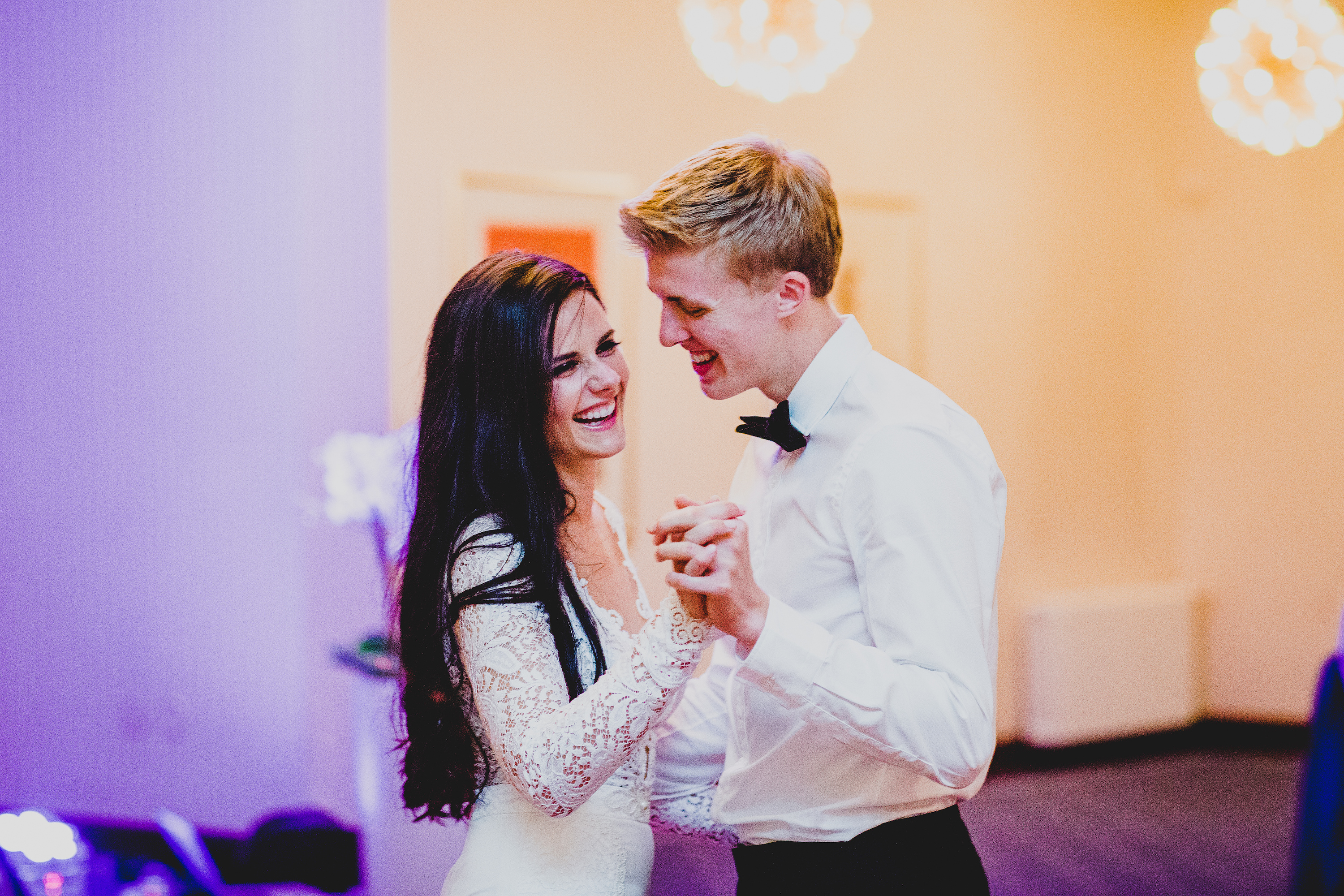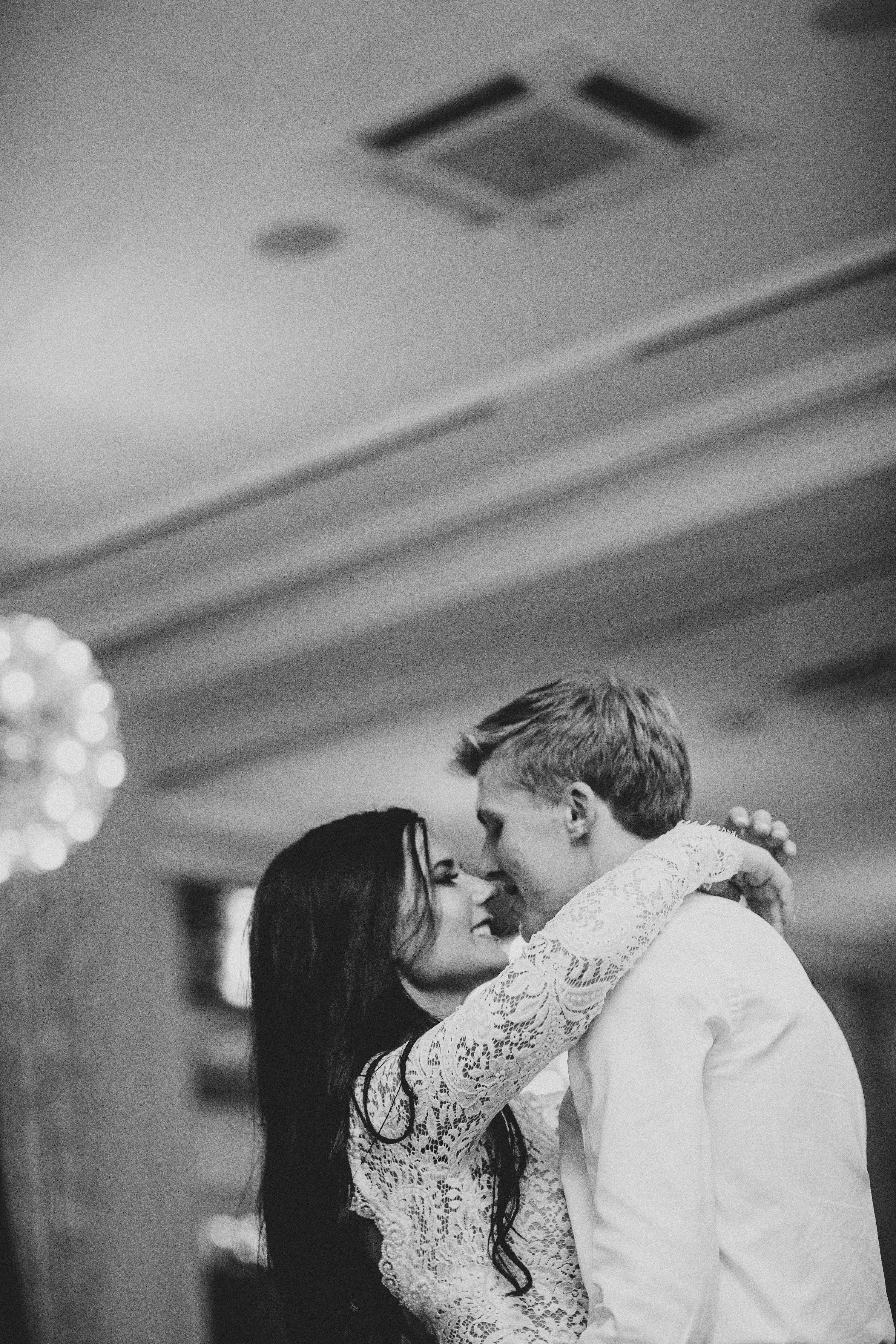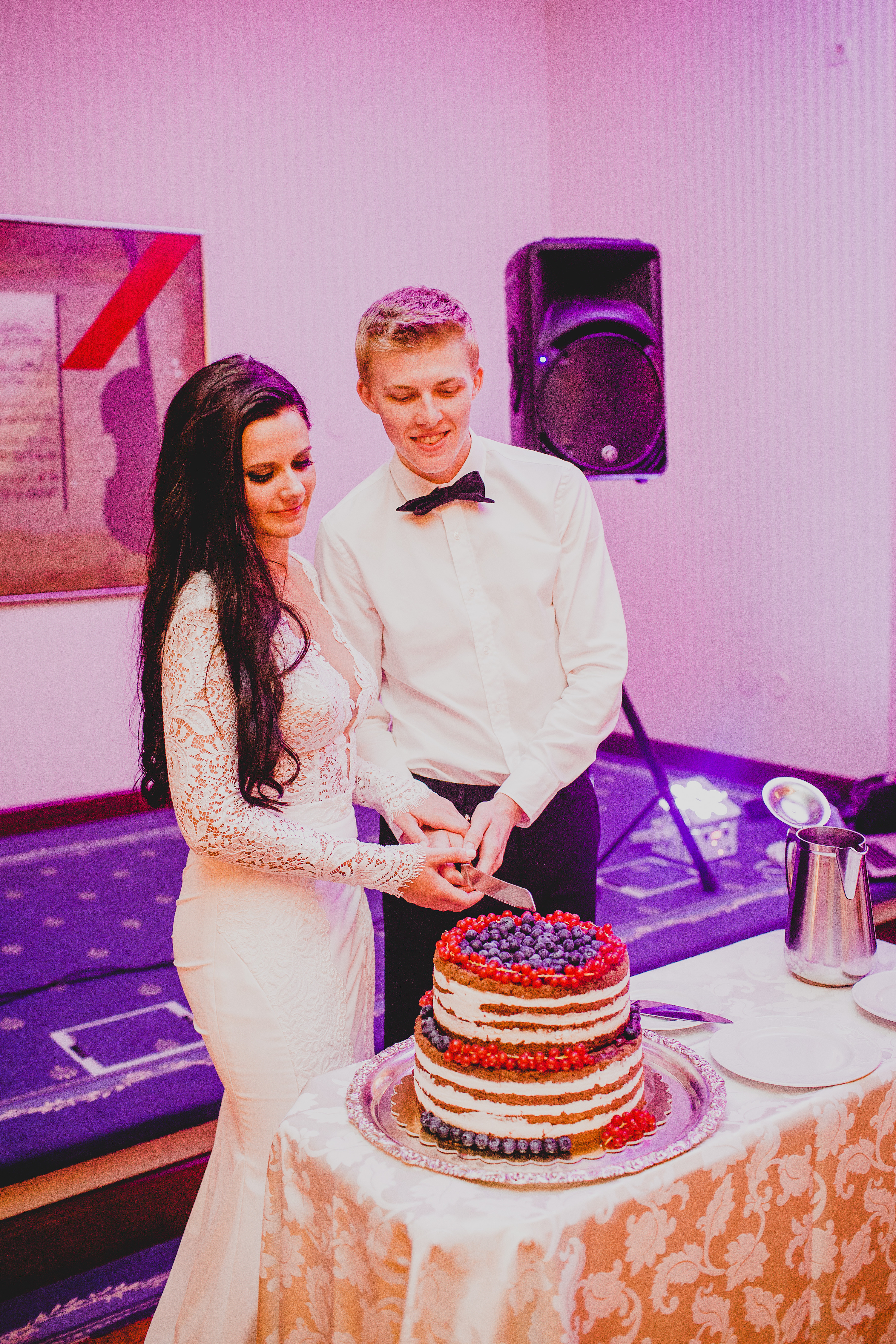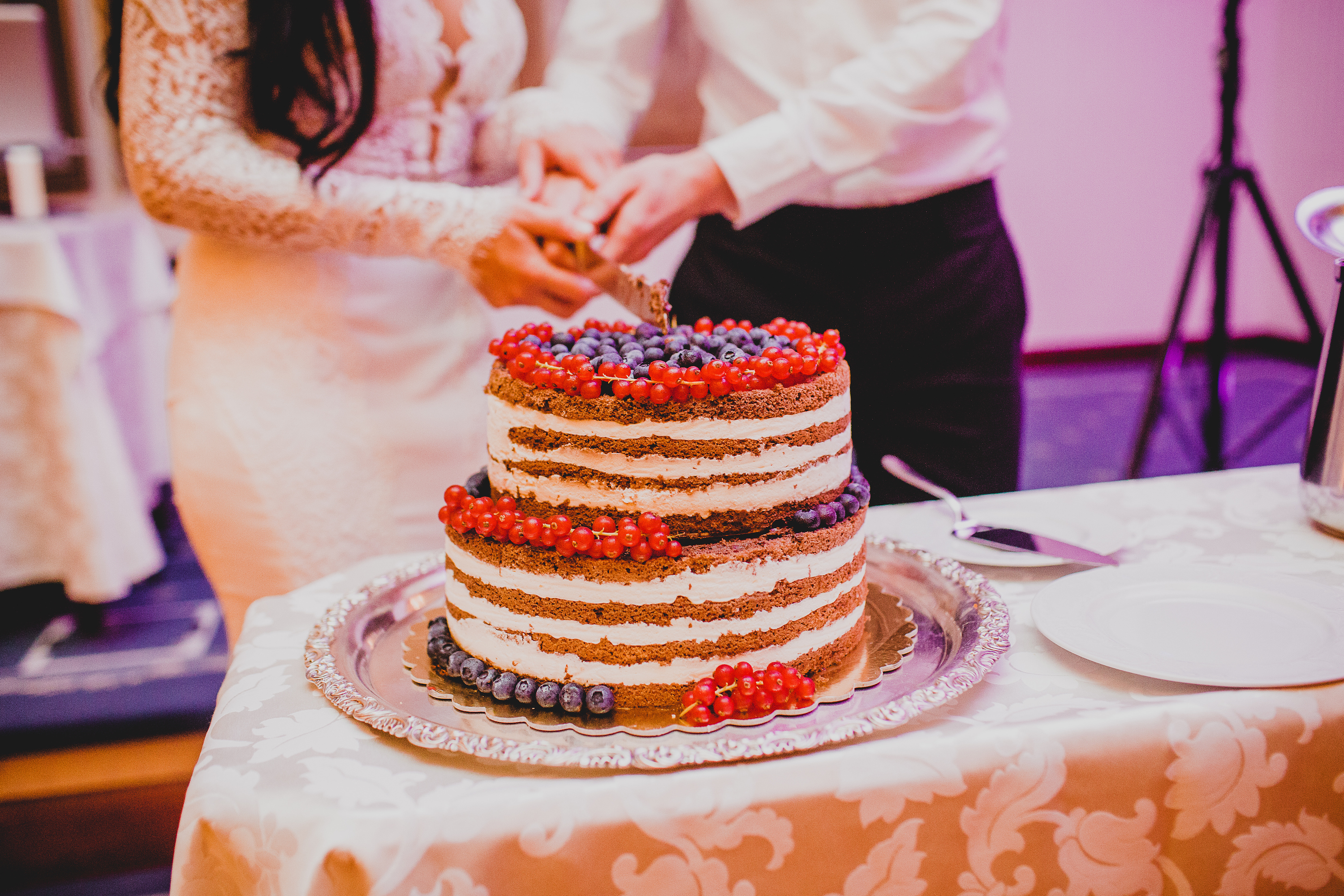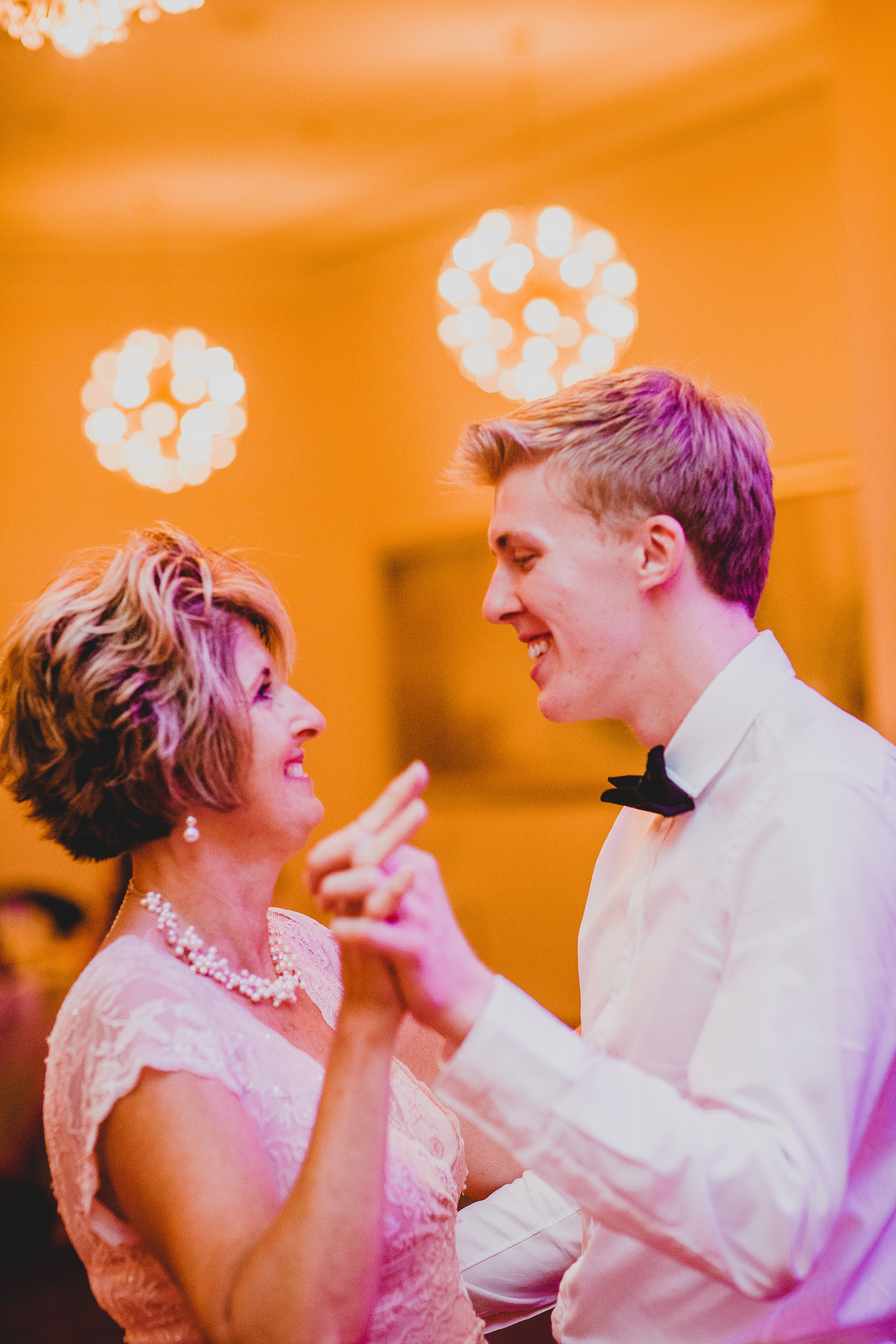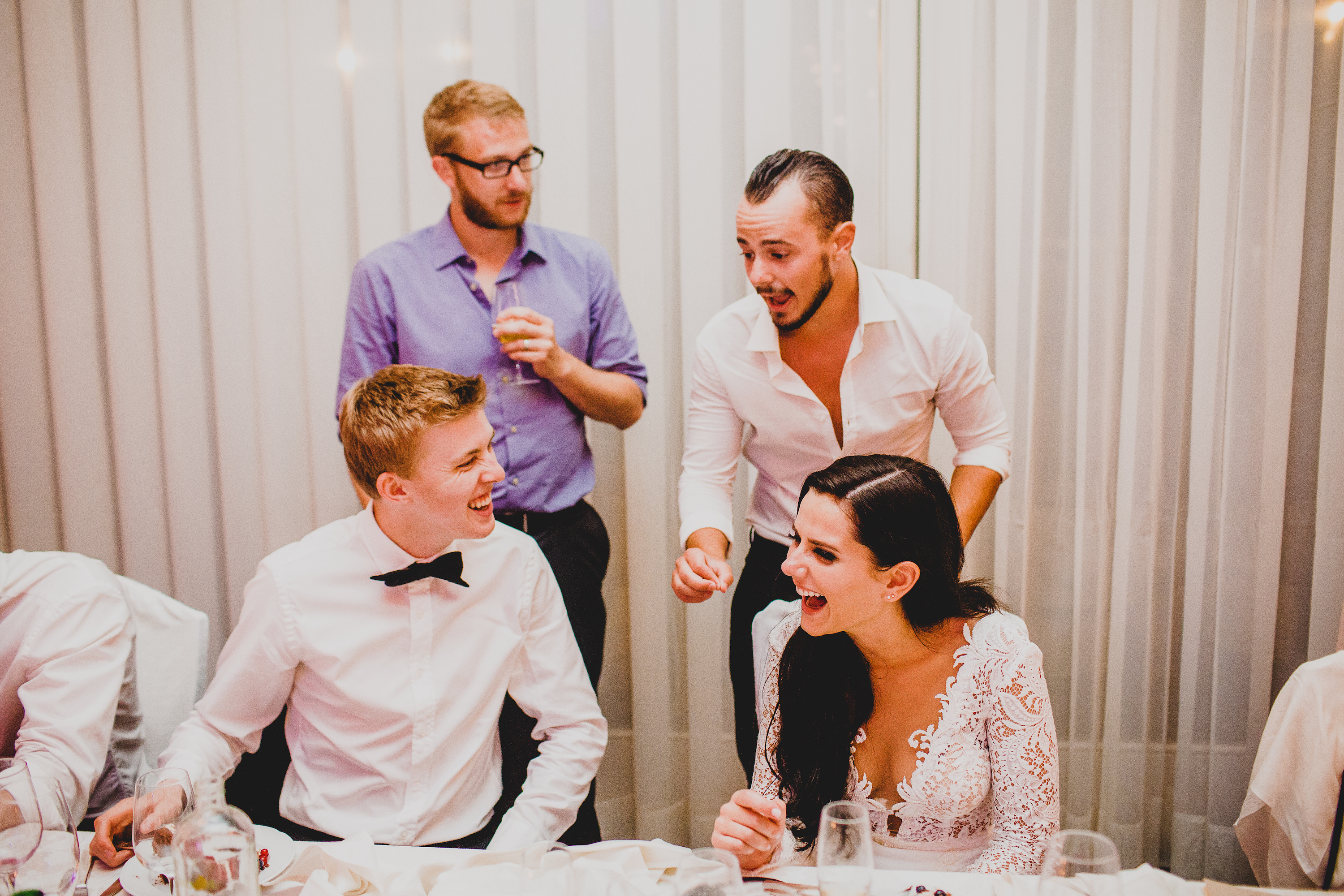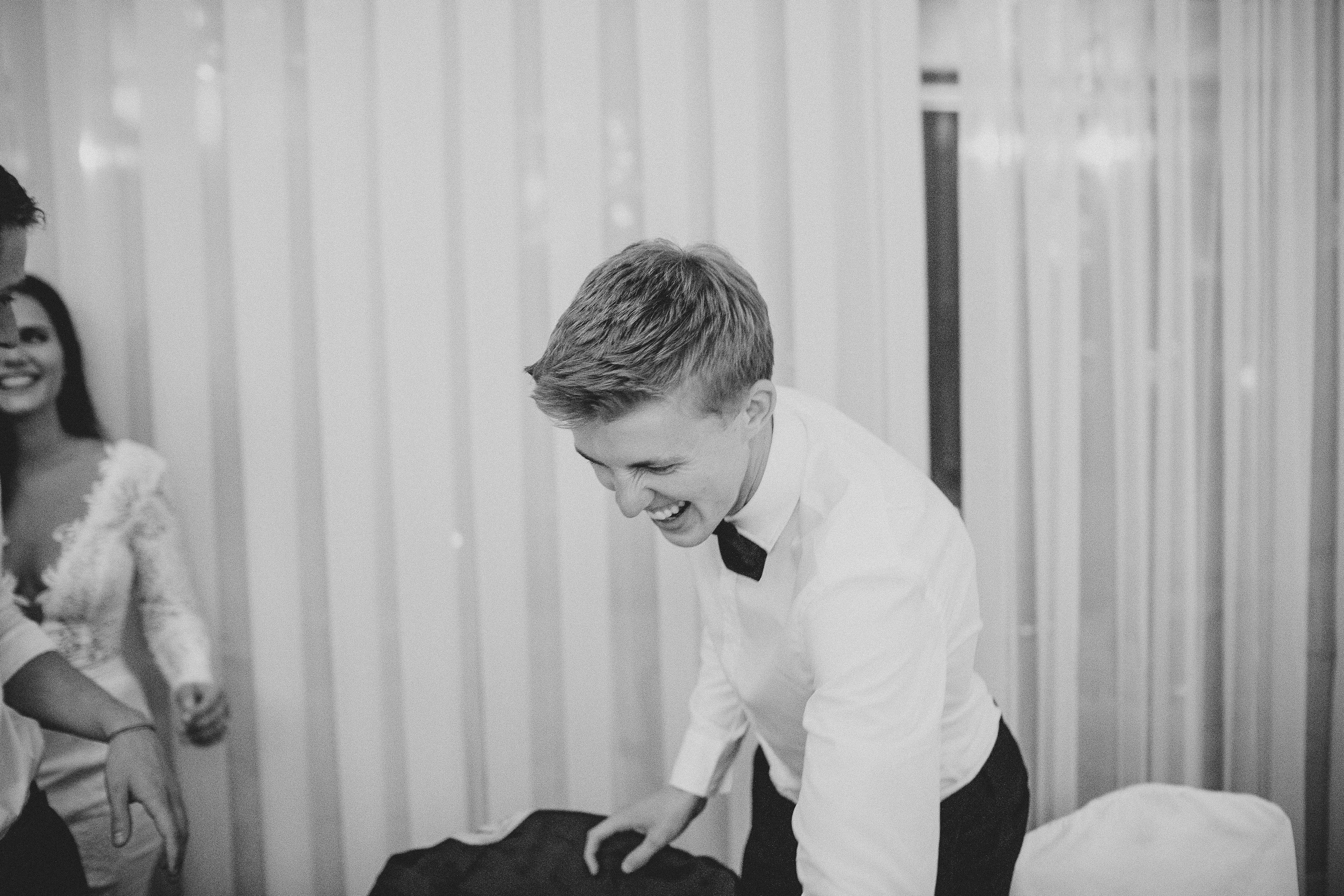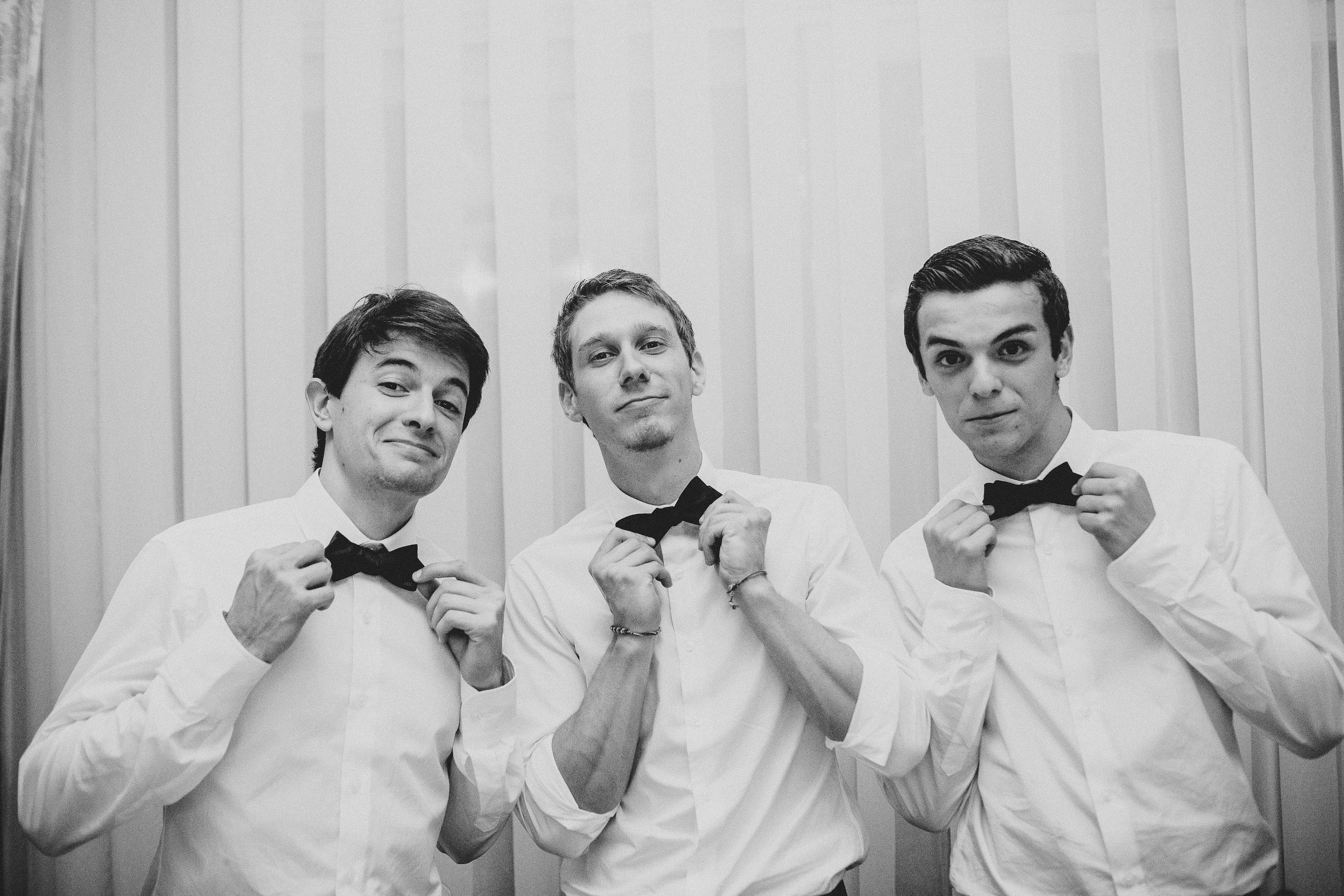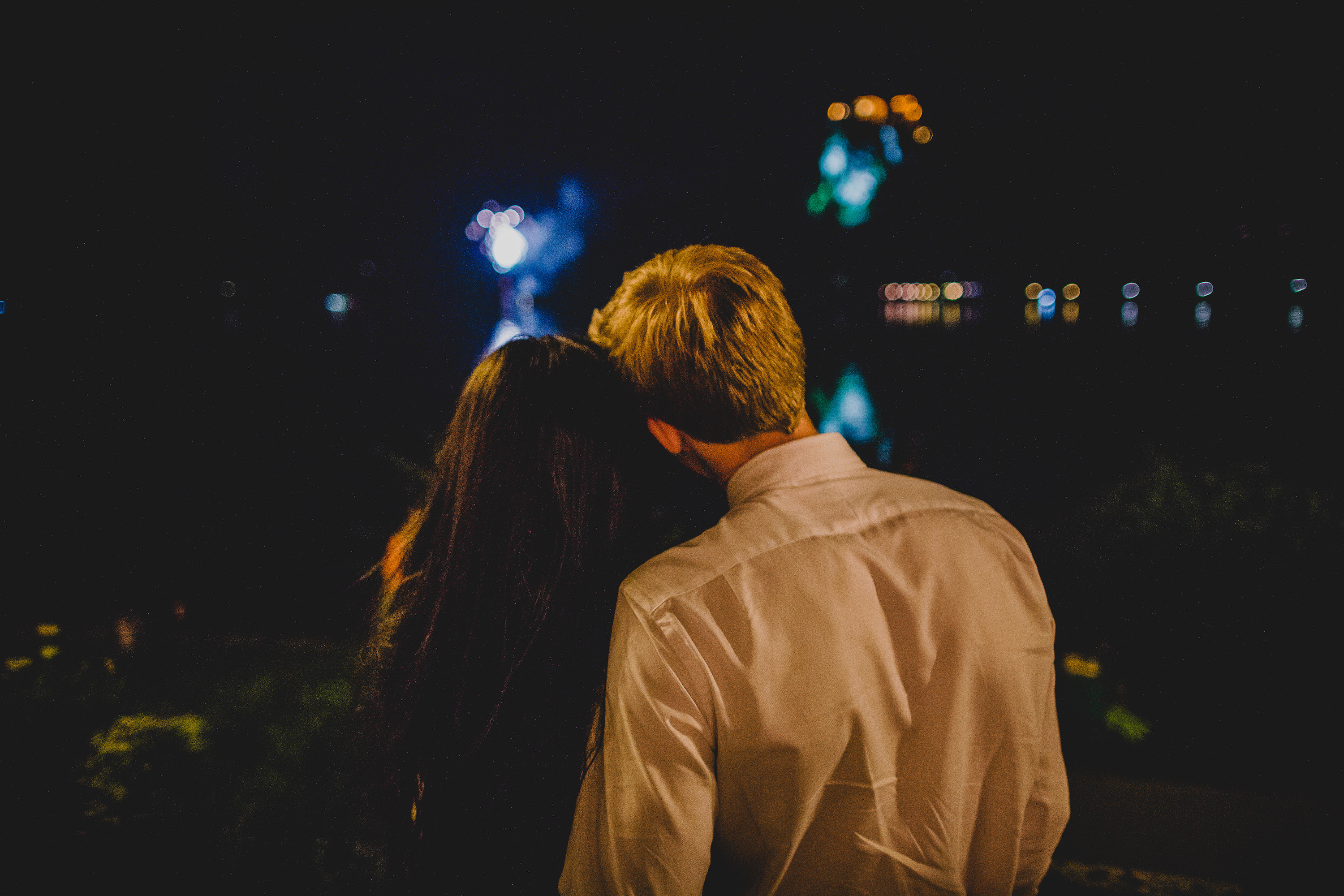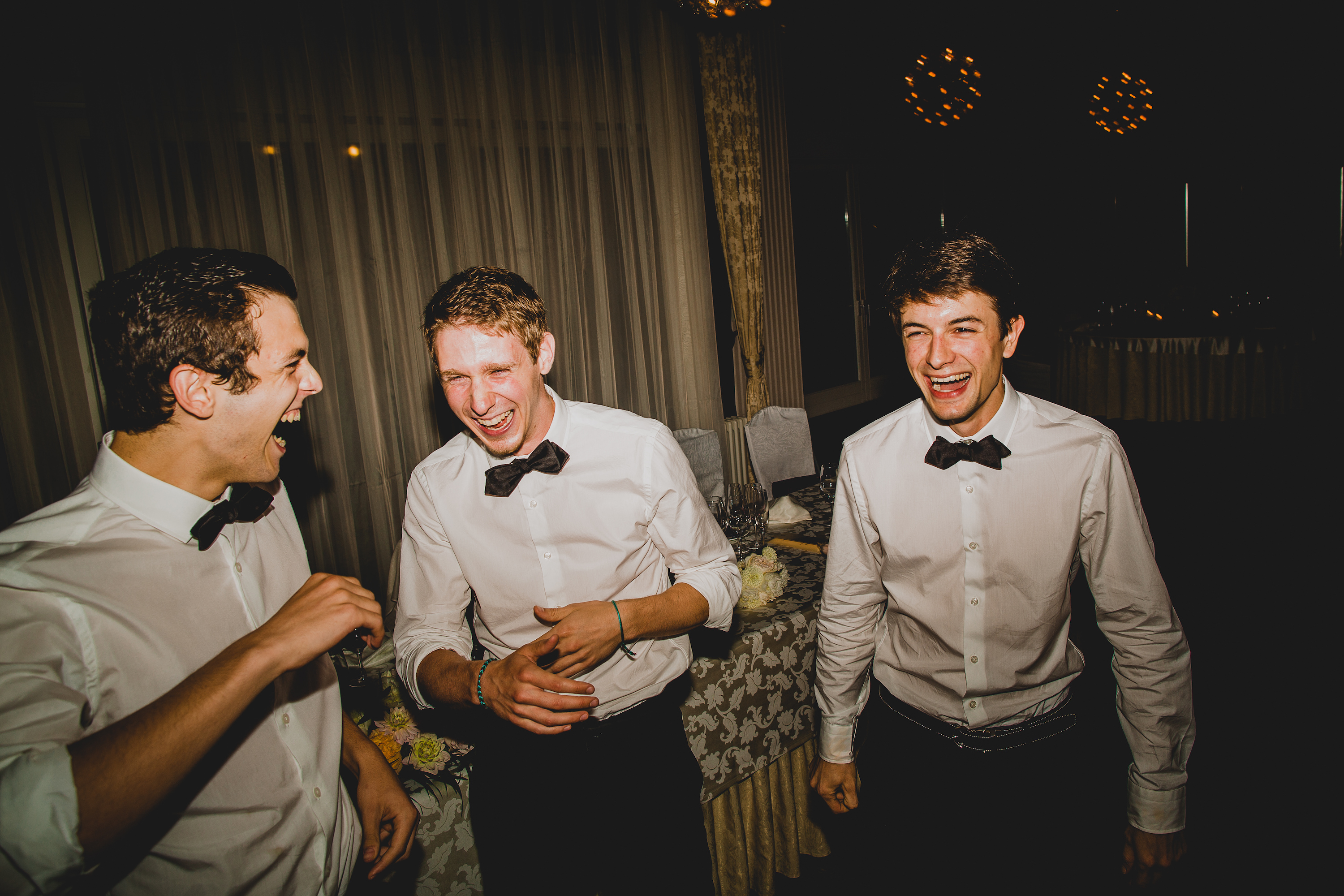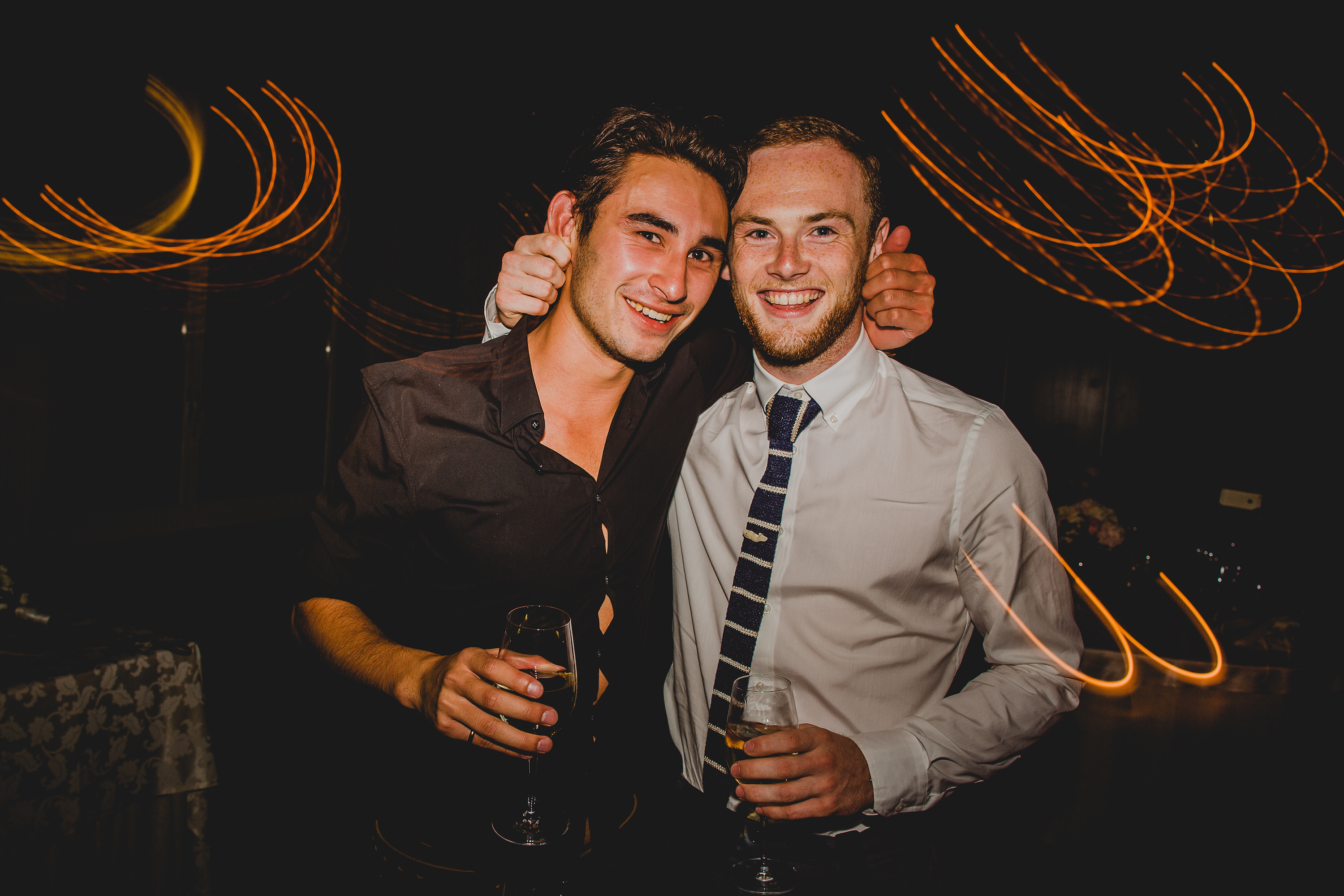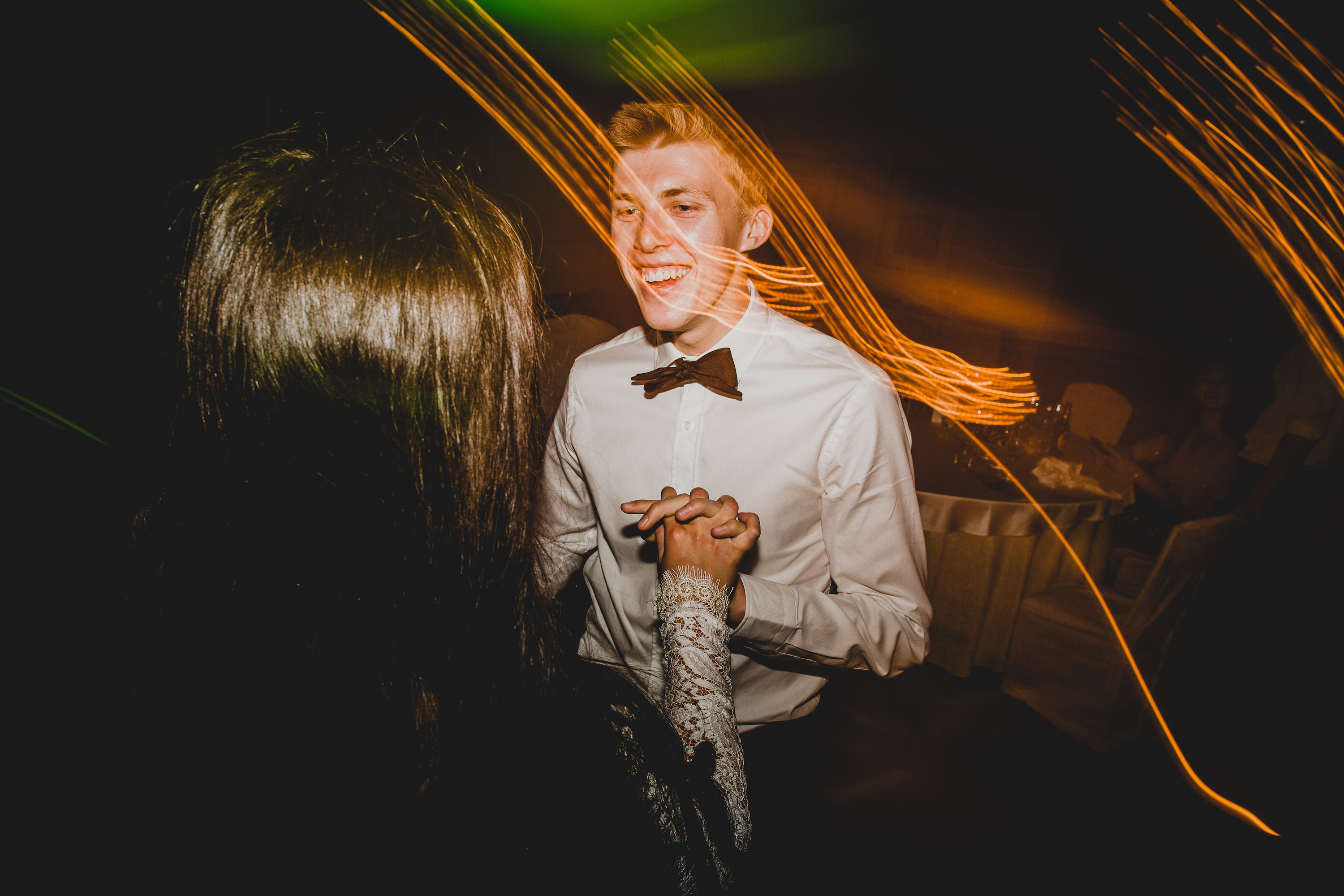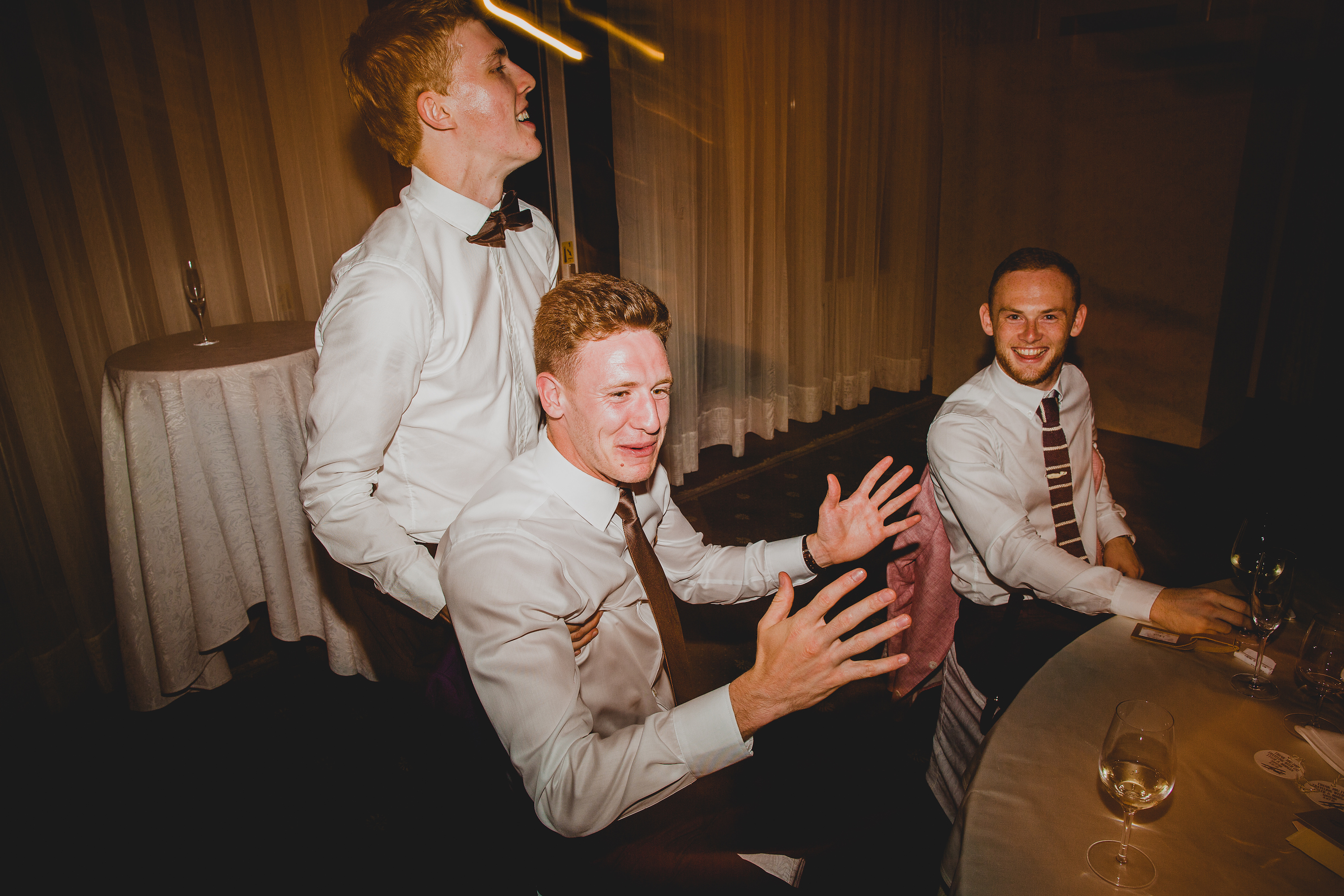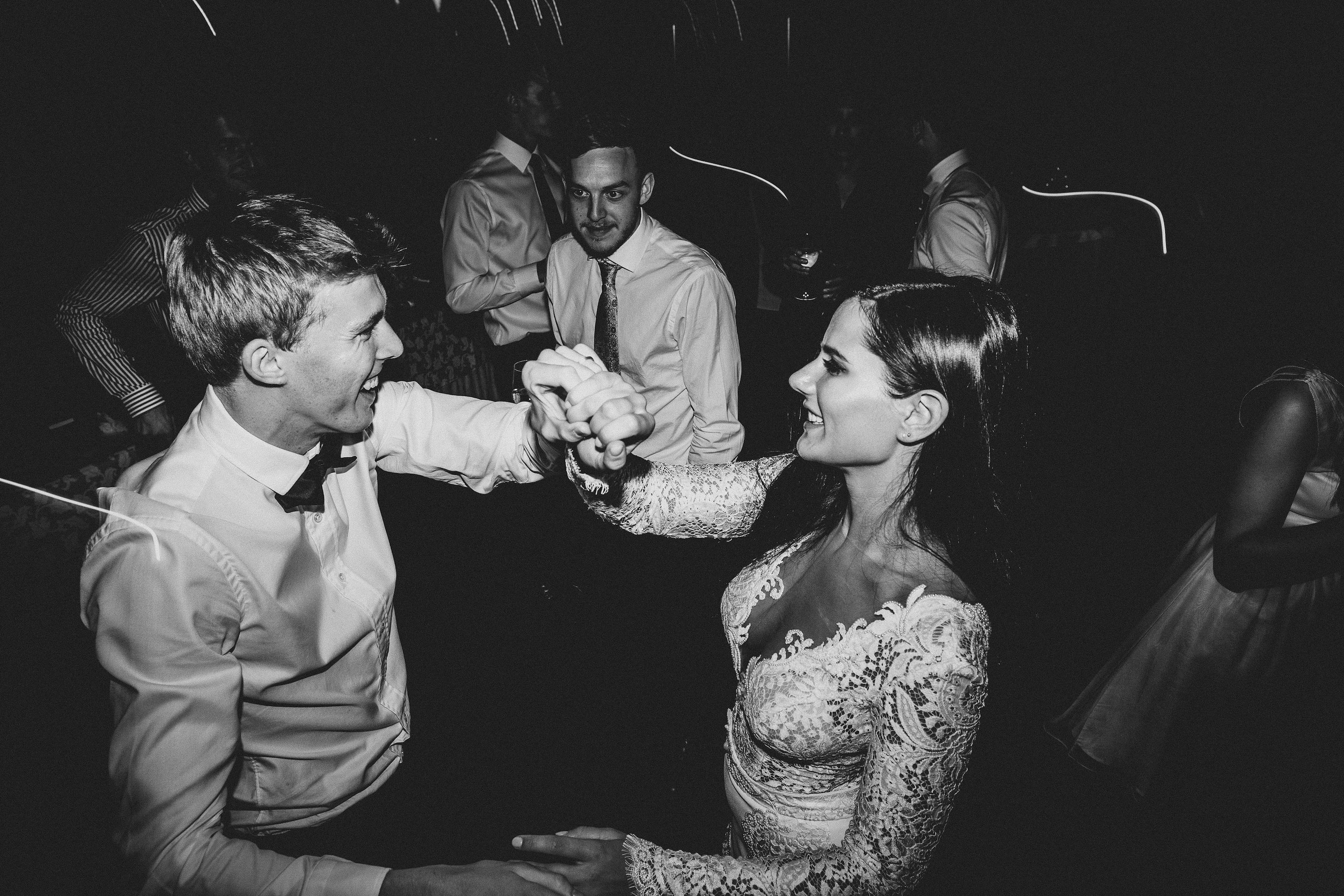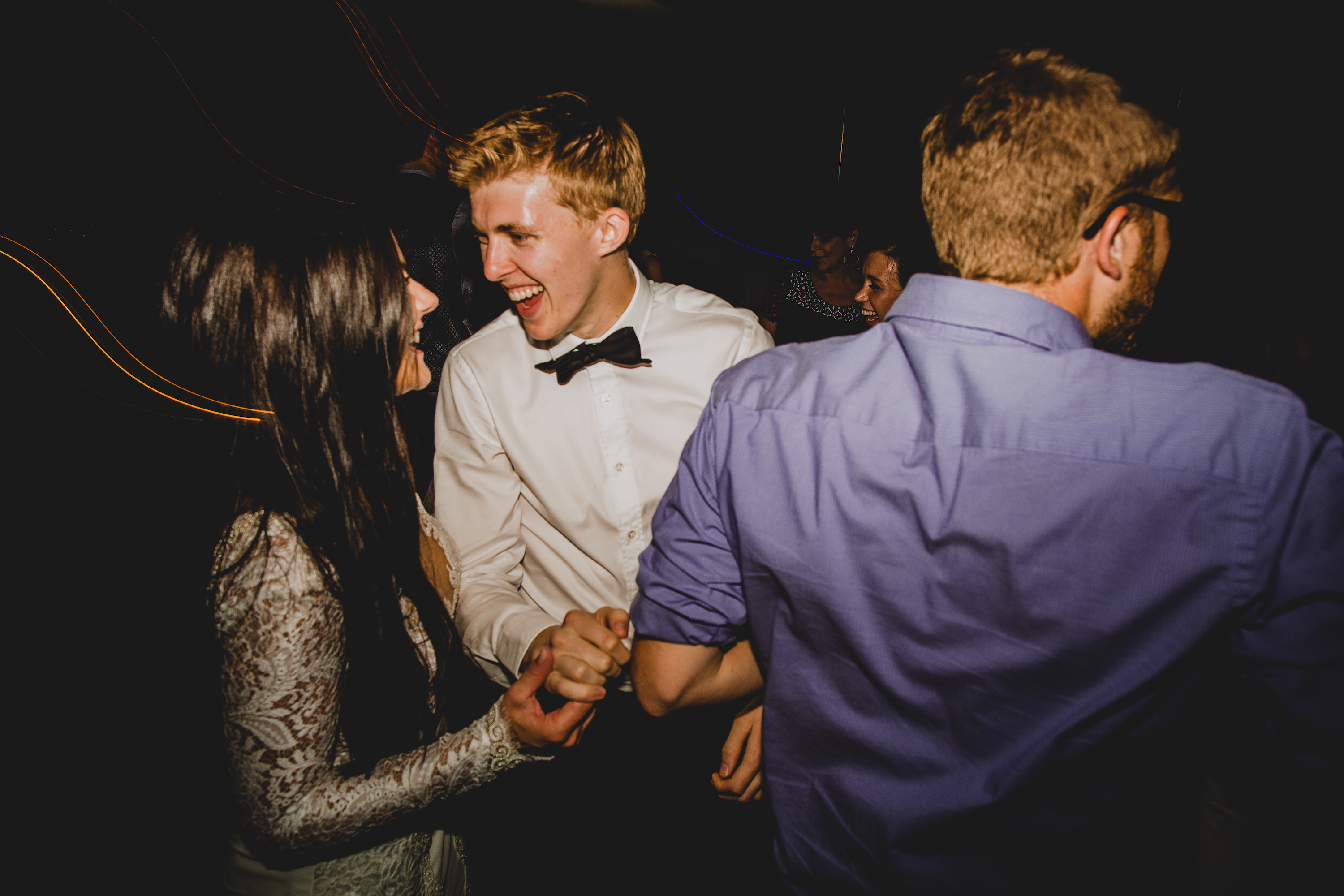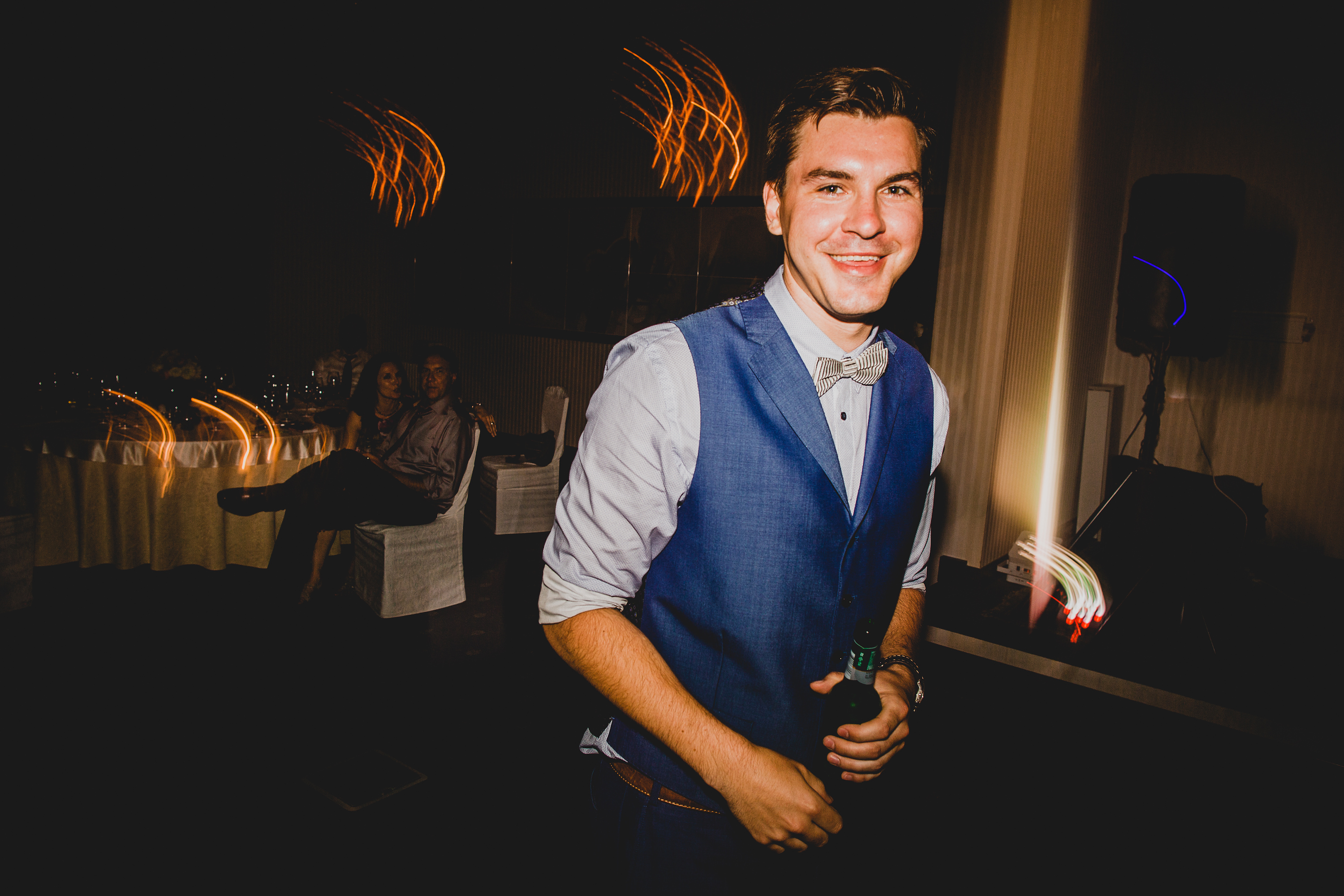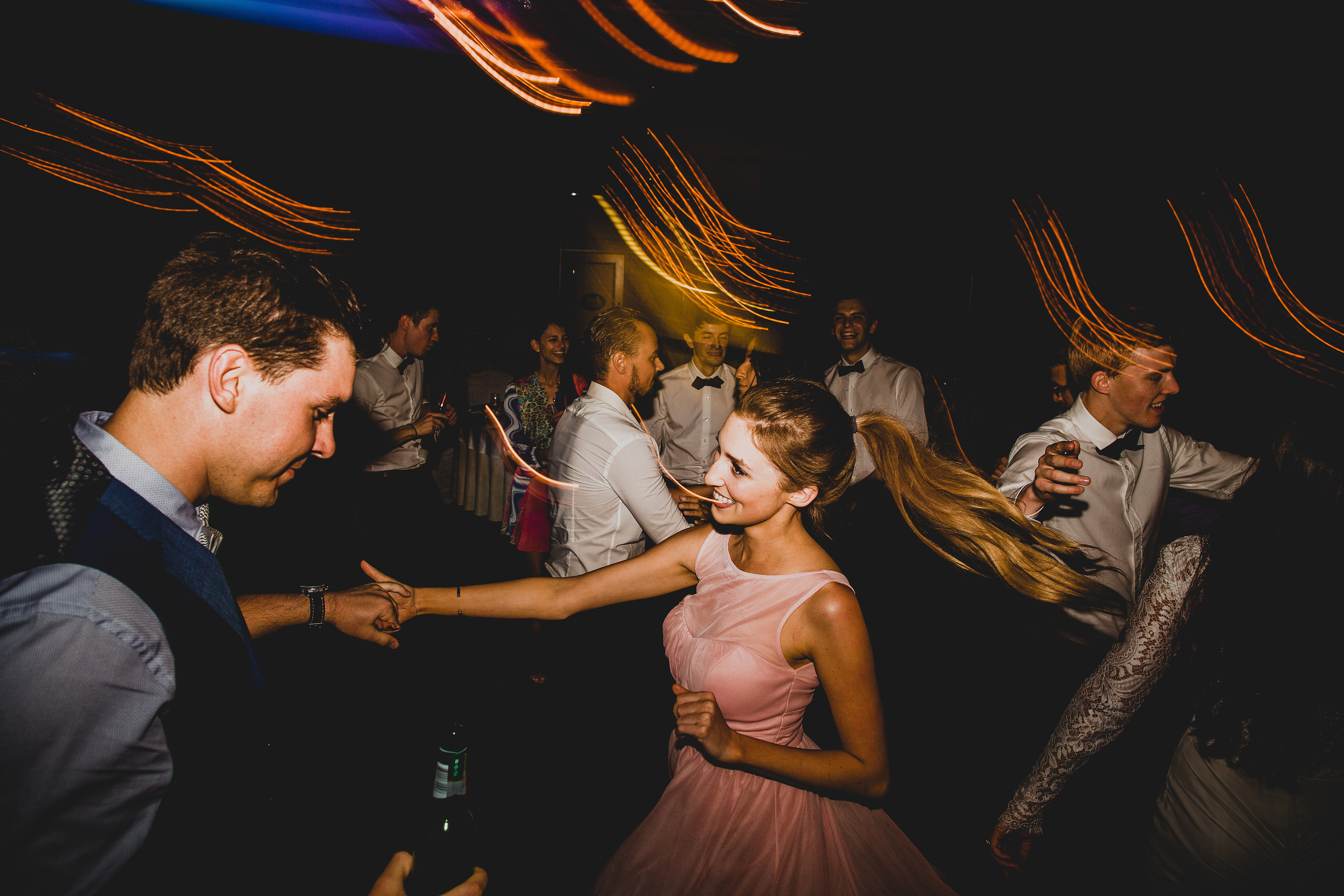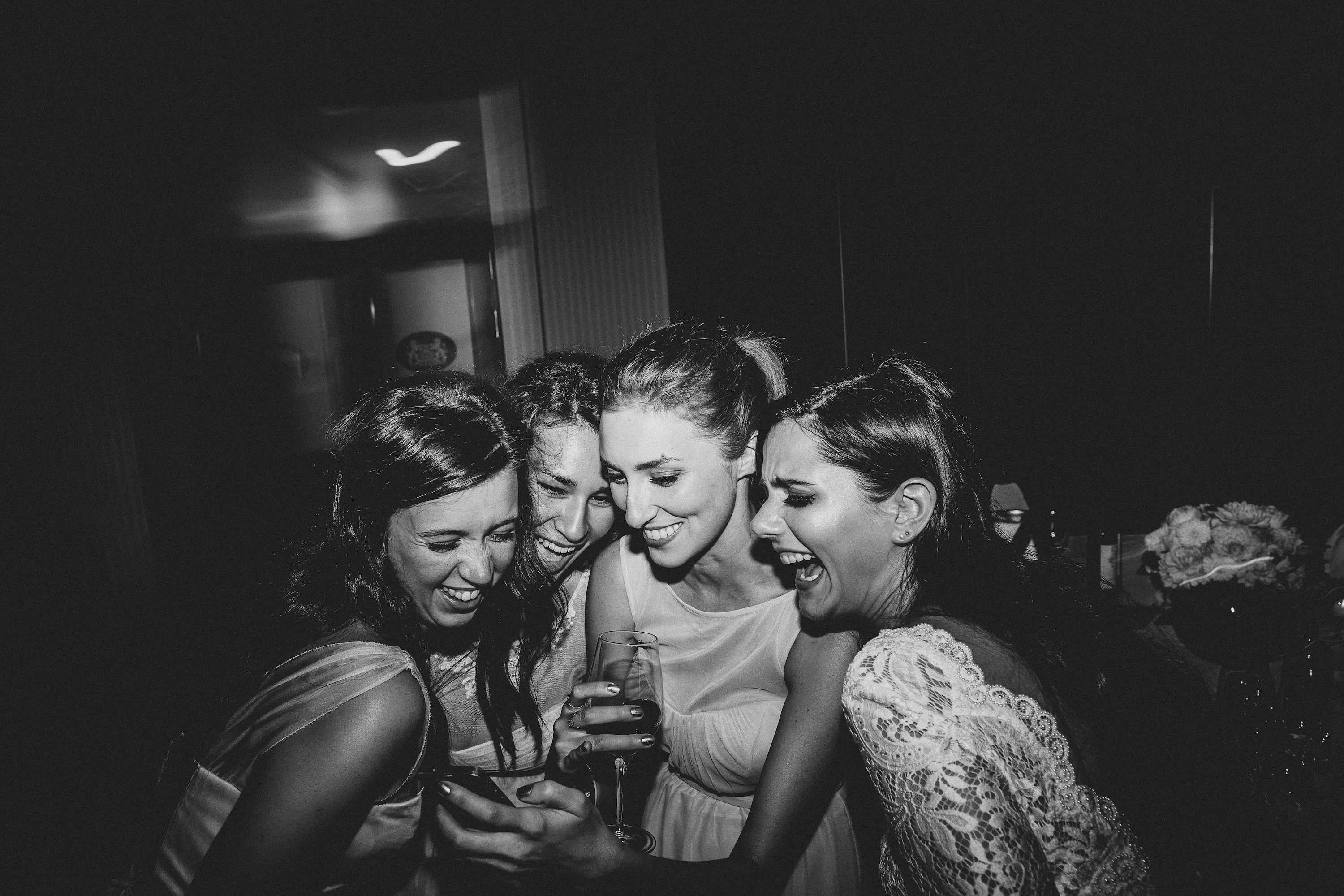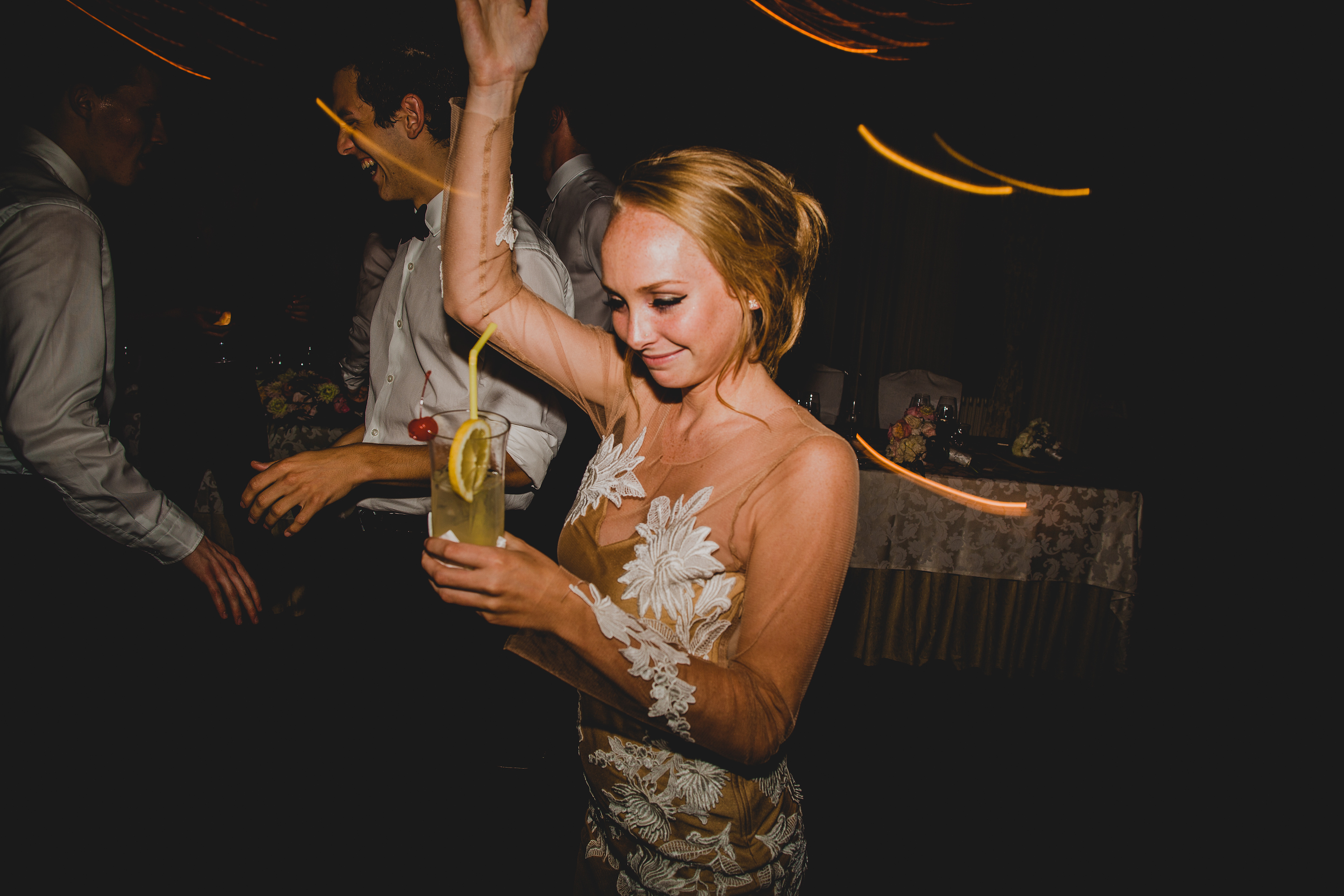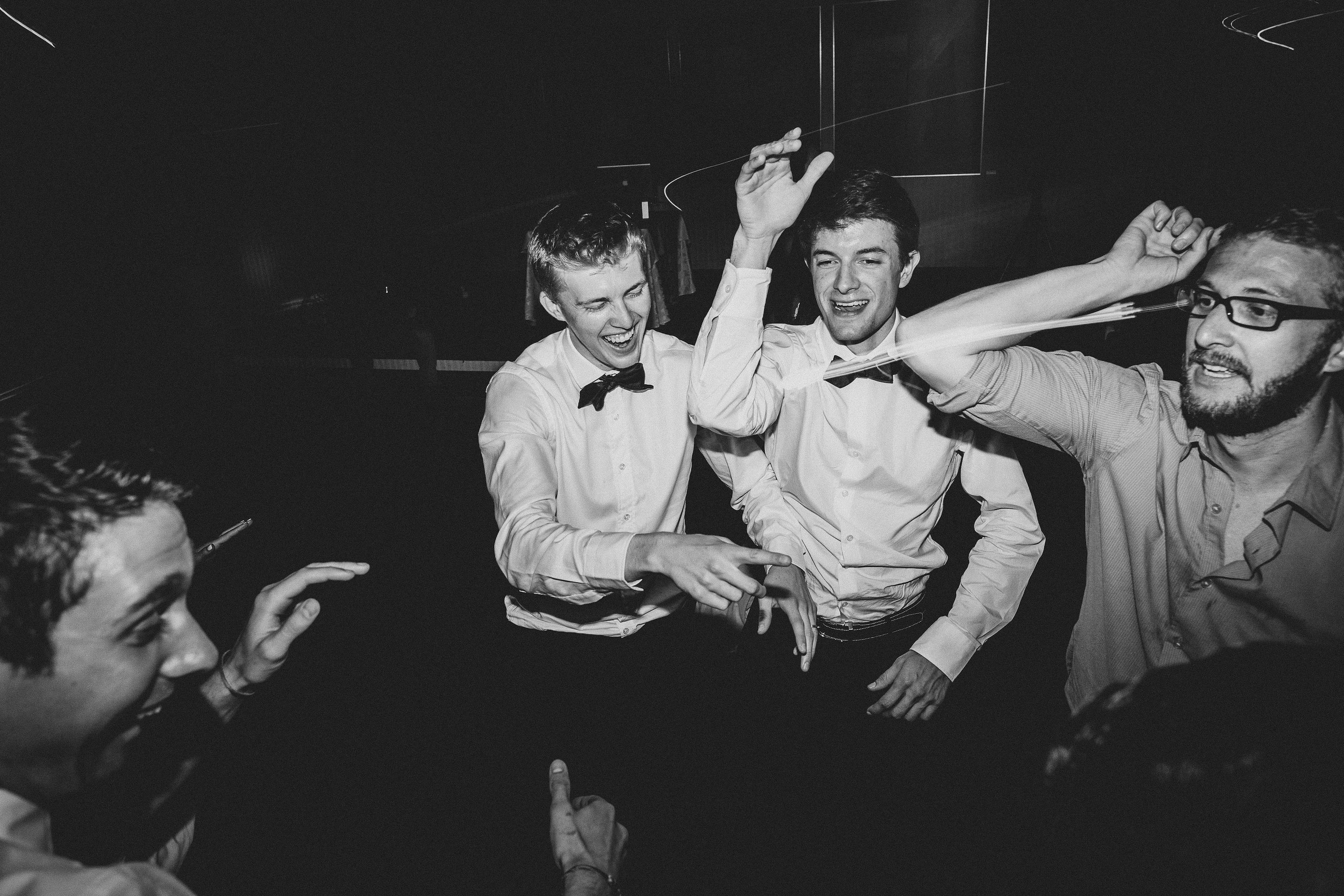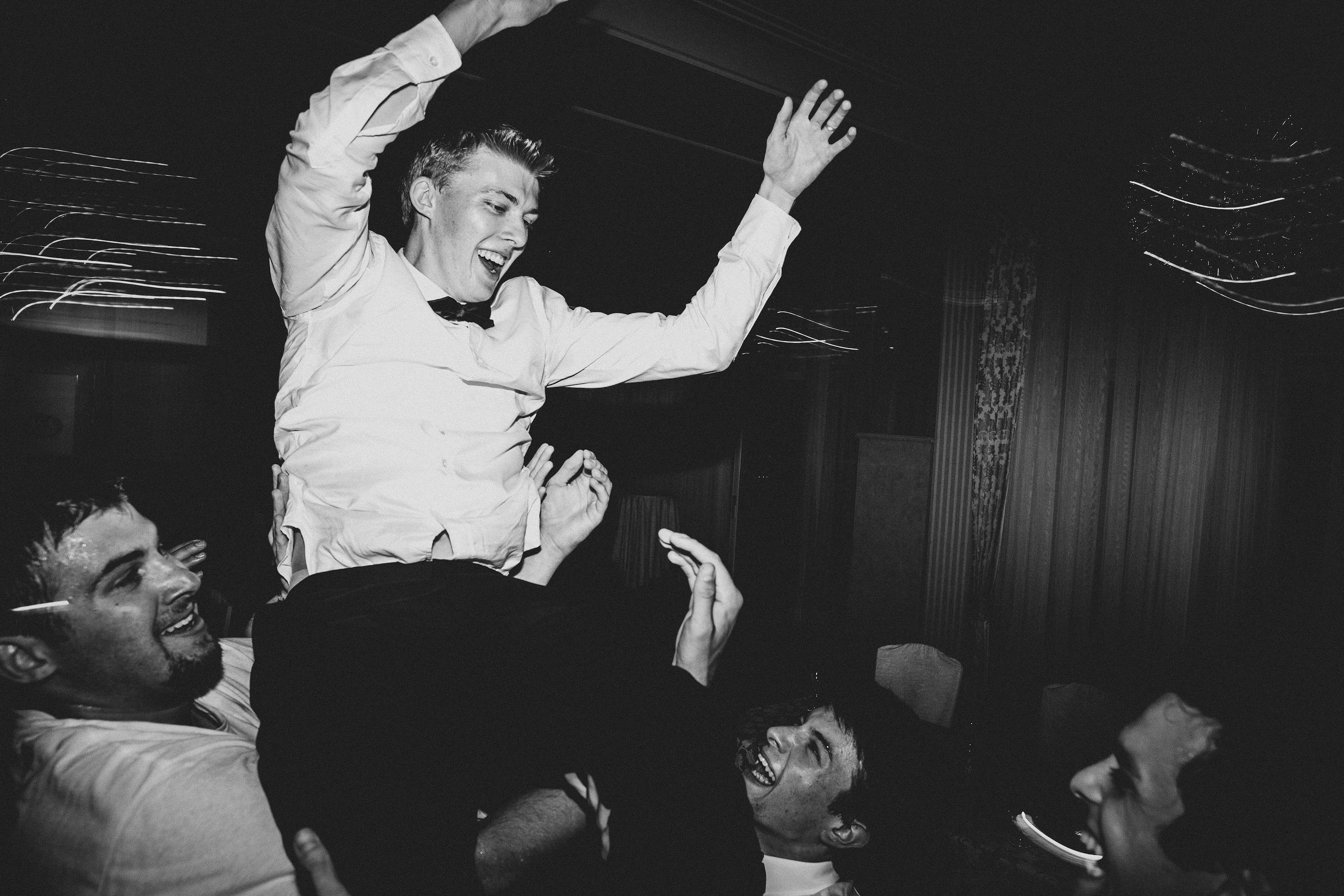 DETAILS
WEDDING DATE: AUGUST 7, 2015
LOCATION: BLED, SLOVENIA
PHOTOGRAPHER: JONNY MP PHOTOGRAPHY
VIDEOGRAPHER: LIRON EREL
VENUE: GRAND HOTEL TOPLICE
WEDDING PLANNER: PRIMAVERA BLED
WEDDING SONG: SILHOUETTE, ACTIVE CHILD FT. ELLIE GOULDING

WEDDING PARTY
BRIDAL GOWN: BERTA BRIDAL
BRIDAL SHOP: ULTIMATE BRIDE CHICAGO
BRIDE'S VEIL: ETSY
BRIDE'S SHOES: CHRISTIAN LOUBOUTIN
BRIDE'S ROBE: BHLDN
GROOM'S TUX: J CREW
GROOM'S SHOES: COLE HAAN
BRIDESMAID DRESSES: FOR LOVE & LEMONS, BHLDN, BHLDN, DAVID'S BRIDAL
PRE-SHOOT DRESS: J CREW

DECOR & ACCESSORIES
INVITATIONS & PROGRAMS: WEDDING PAPER DIVAS
GUESTBOOK: ETSY
SWAN RING HOLDERS: BHLDN
LUGGAGE TAG SEAT FINDERS: ETSY
VOW BOOKS: BHLDN
"REASONS I WANT TO MARRY YOU": BHLDN
TABLE NUMBERS: RIFLE PAPER CO.

[show_shopthepost_widget id="1837468″]