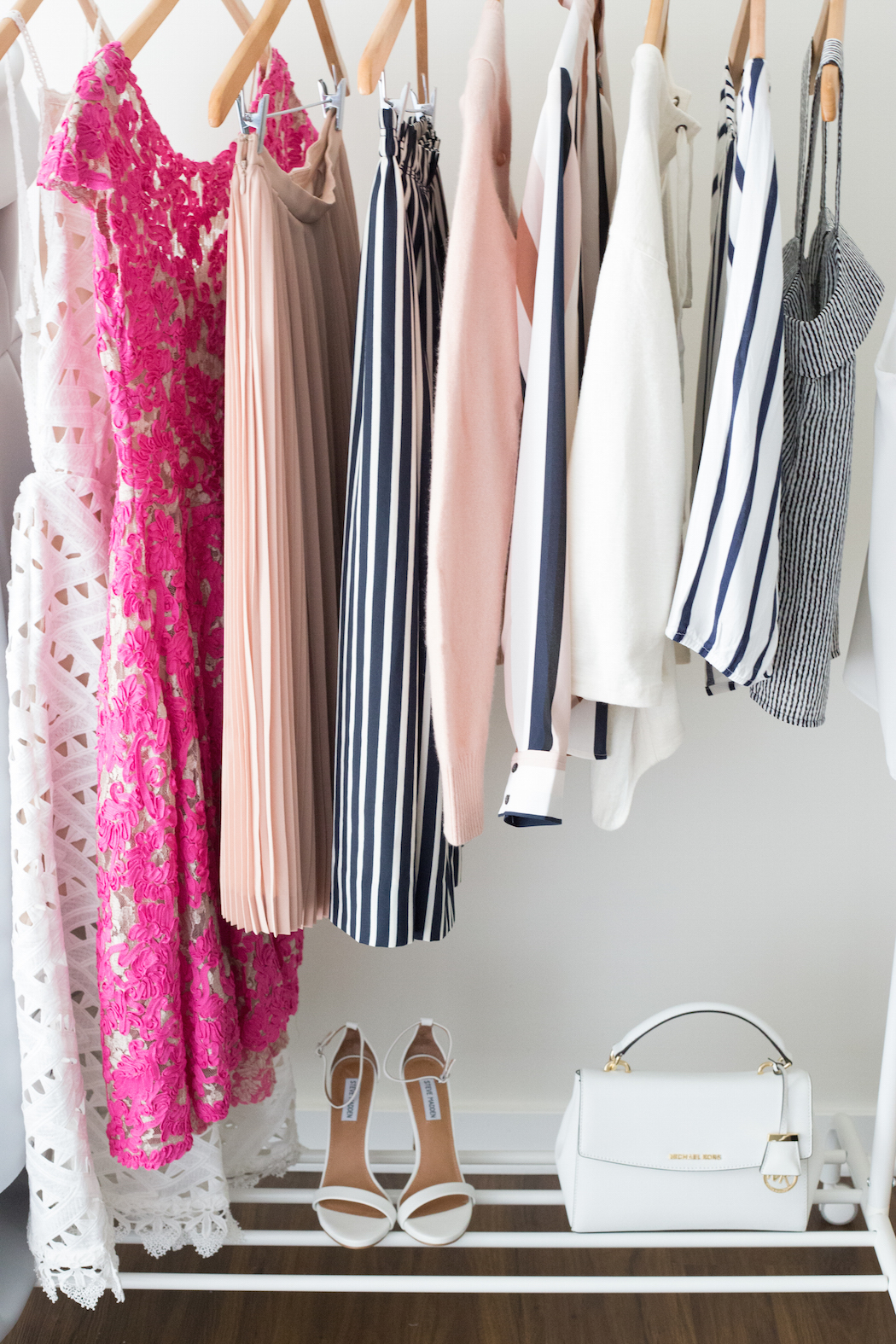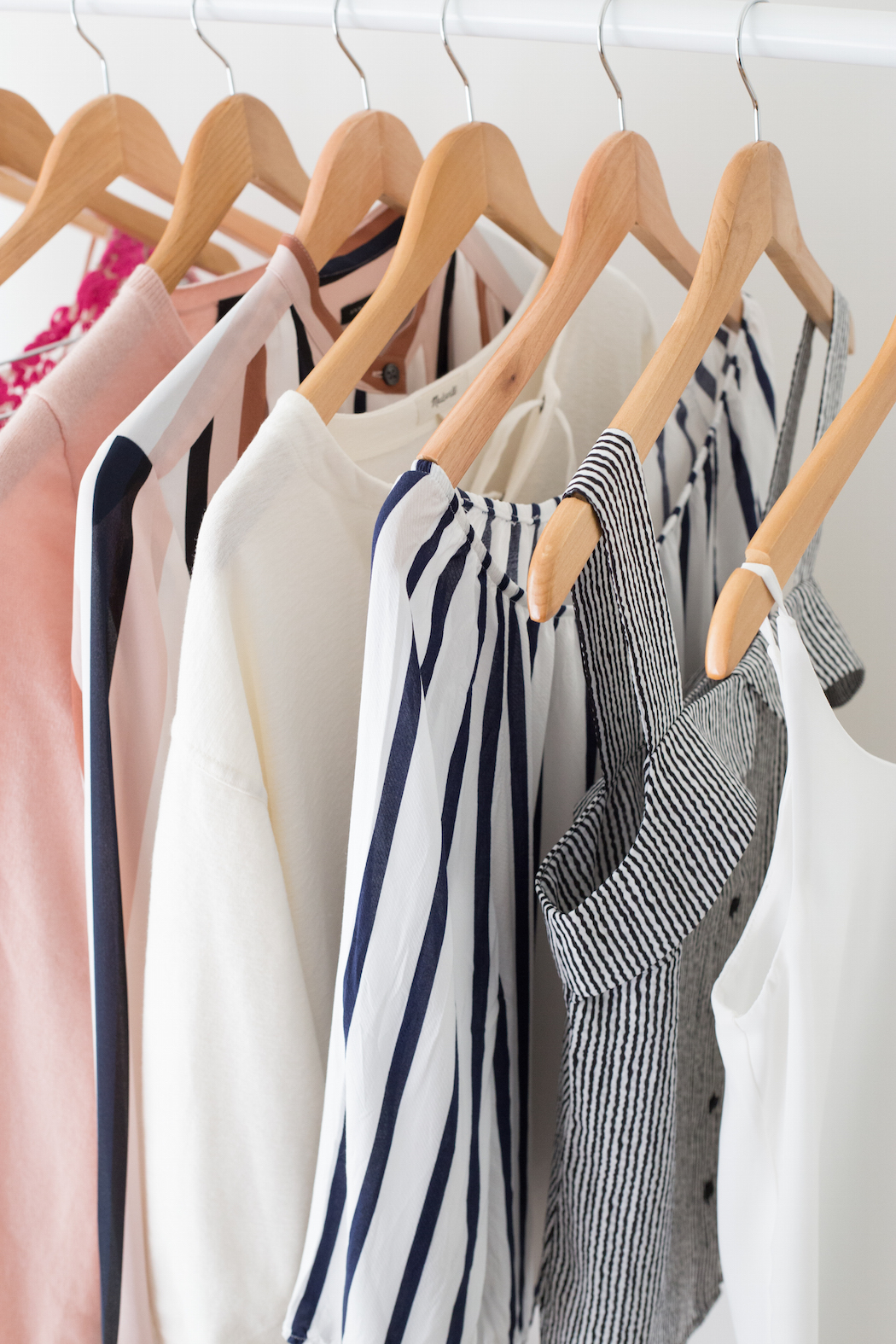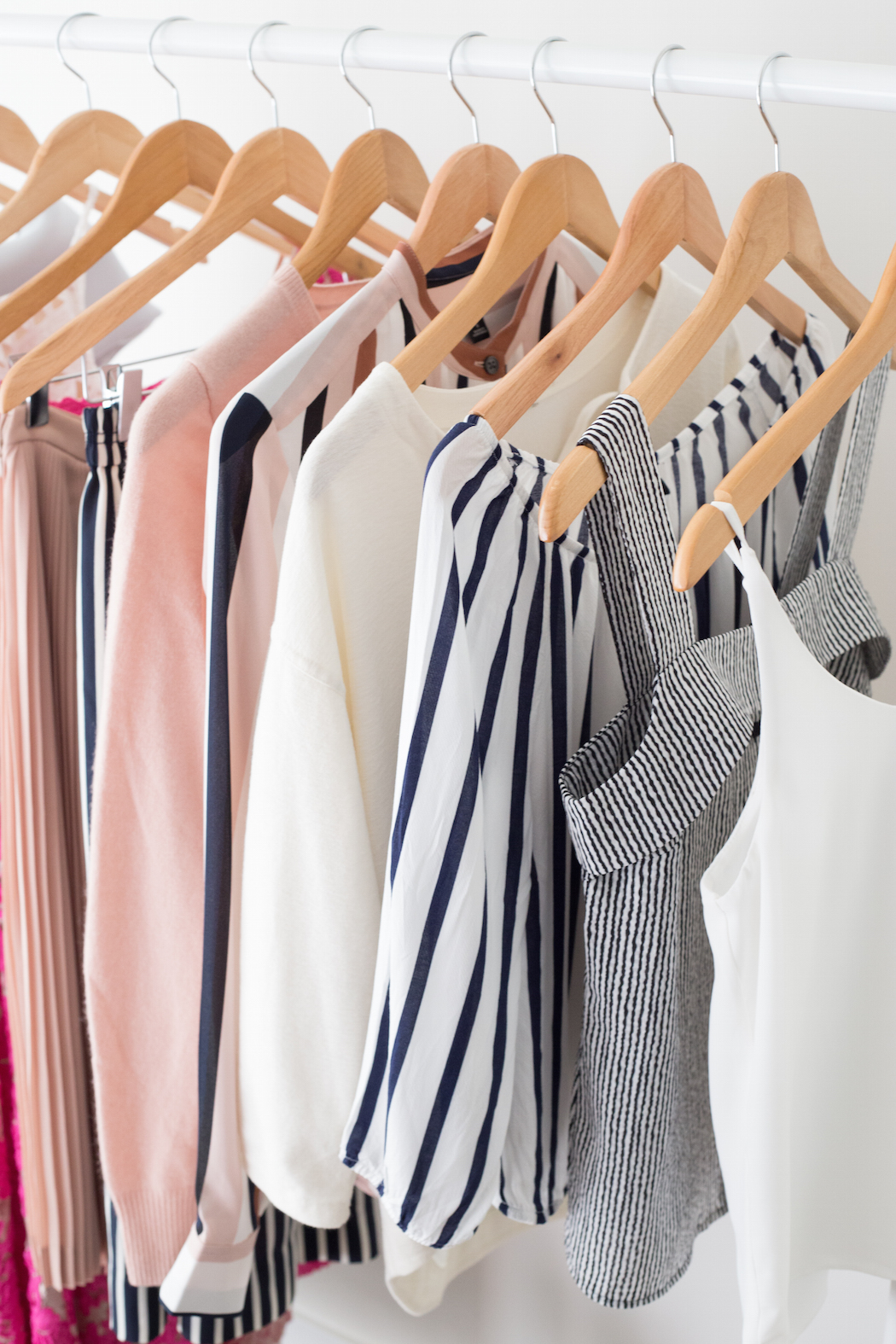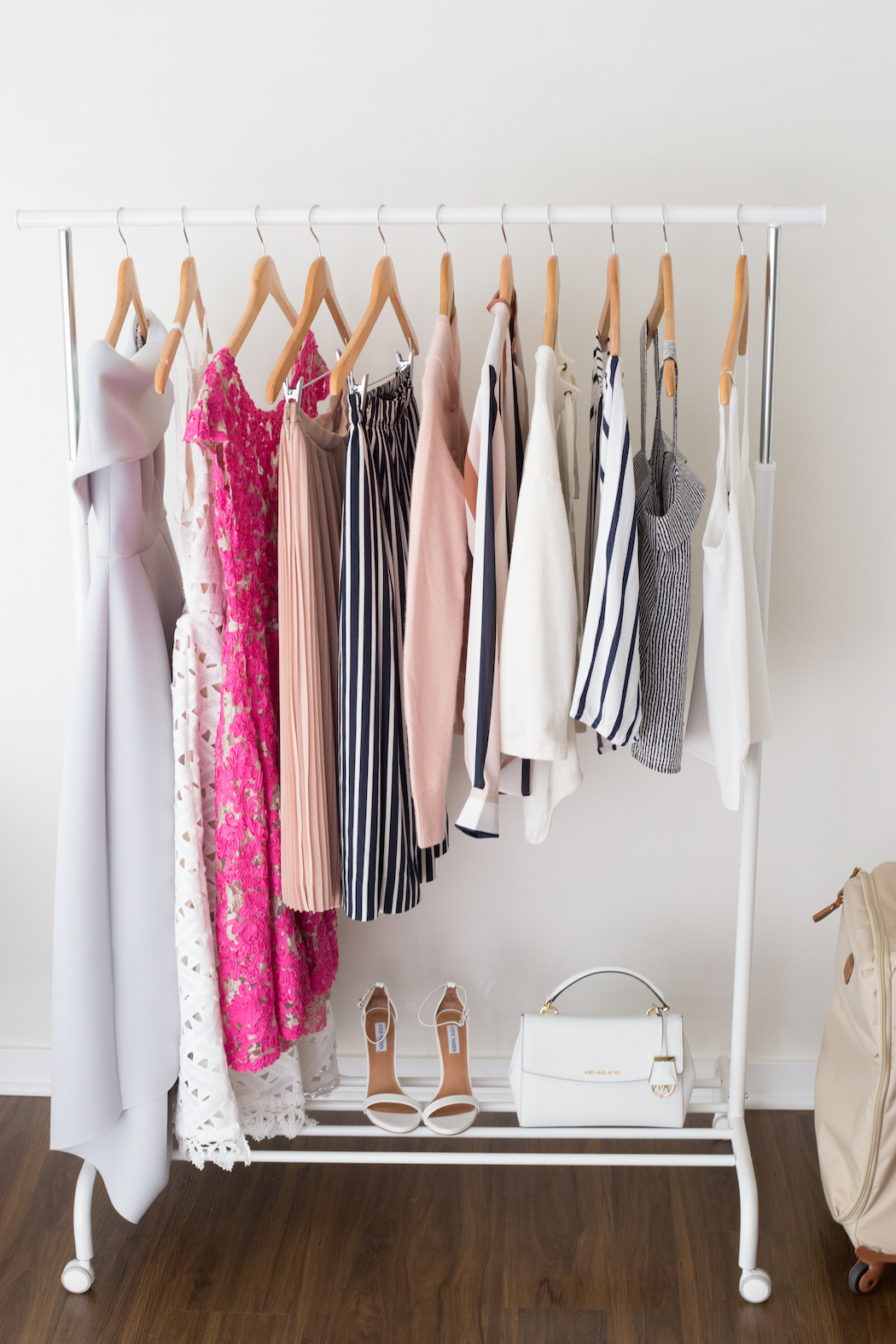 Packing for a trip is something that most people struggle with–myself included! I am one of those "what-if" types, and I like to be prepared for any and every situation especially when I'm traveling abroad. My husband can vouch for me and all of the times he has had to carry my heavy bag through the airport because it's "slowing me down"…guilty. During our trip to Curaçao my carry-on bag broke because I had stuffed so much into it. With each and every trip, I'm beginning to pack a little bit smarter than the last time. We've been to Europe three times between the spring/summer months of May and August so I thought I would share some insight into what to pack for a week or two on this lovely continent! Some of these tips could be applied to any location adjusting for weather and local customs. 
CLOTHES

Here are a few items I think everyone should bring regardless of the weather:
1 blouse
1 nice tank
1 casual tee
1 midi skirt
1 pair of blue jeans
1 pair of non-denim pants
1 cardigan
1 lightweight scarf
1 dress that can be formal or casual
To get the most out of these items it's important to pick neutral colors or color combinations that work well together. I always end up packing a lot of white, grey, blue, and blush. By bringing three different tops you should be able to combine them with any of the three bottoms to create multiple looks. A midi skirt is ideal because it's an appropriate length for any outing, and you won't want to be tripping over a maxi skirt while you're walking all day. I made the mistake of not bringing a pair of jeans on our first trip to Europe, but I kept wishing that I had; now I'm always sure to pack a pair. Non-denim pants are nice for visiting religious sites or going out to eat on a chilly evening. In general, I've noticed that it's better to be over-dressed rather than under-dressed in Europe. You won't see anyone wearing yoga pants at a restaurant. I think it's important to be respectful of local customs and cultures, regardless of where you're visiting. Europe is full of so many beautiful religious sites that you'll surely find yourself wanting to go inside of one. I always like to carry a cardigan or light scarf with me so that I can cover up if needed. These items also serve the purpose of keeping you warm once the sun goes down.
Aside from these basic items, you'll want to bring some additional clothing based upon where you're traveling to and the forecast. During our trip to Europe last August, Slovenia and Italy were experiencing a heat wave so I brought a lot of breezy dresses and skirts. A swimsuit is a must if you'll be visiting a coastal city. Our stay in Amsterdam was cold and rainy so I packed a rain jacket and bought a sweatshirt while we were there. If I add in any other items it's usually a skirt or dress because I find them to be the most comfortable and versatile things to wear all day, but bring whatever you think you'll get the most use out of!
1 pair leather sandals
1 pair comfortable flats OR sneakers
1 pair of dressy flats or heels
This is always the hardest category for me to narrow down, but I think that during the summer you could get away with bringing these three pairs of shoes. Leather sandals that buckle are great for walking around on a hot day. I wore these most of the time while we were in Spain, Italy, Slovenia, and Switzerland. Quality is key here as I think that it's one of those items worth investing in. Mine have held up great and never give me blisters! I generally bring a pair of flats, which are also the shoes I wear on the plane, but sneakers would work too! I like to use Yosi Samra flats because they fold into a little pouch and are so convenient for travel. They're perfect for me because I like to wear heels, but can carry these around just in case I need to change. If you'll be doing any hiking then I would definitely bring a pair of athletic shoes, and if you'll be heading to the beach then bring a pair of flip flops. After checking the forecast for our most recent trip I decided to pack my rain boots and I was SO thankful that I did!!
ACCESSORIES
I keep jewelry to a bare minimum while traveling–wedding band and a pair of gold stud earrings, that's it. The more you bring, the more you will have to worry about losing something or having it stolen. Sunglasses are important to bring along to protect your eyes from the sun, and I would recommend a hat if you'll be spending a lot of time on the beach. Deciding which bag to bring is important. I recommend choosing a small to medium size bag that will go with everything. In general I don't like to carry cross body bags, but having a long strap can be really nice while traveling. At the airport you want to be able to have a hands-free bag. On previous trips I had brought my Cambridge Satchel, but I found this white bag and loved that it had the option to keep the shoulder strap on or take it off and use the handles. Both bags have pockets that are perfect for slipping my passport and boarding pass into. You have to get them in and out so many times at the airport, and having them separate will keep you from losing other items. I usually pack a really thin wristlet that carries paper bills and cards. I also bring a coin purse since coins are so big in Europe. This way I don't drop anything important when I'm rushing to dig through my change! Be sure to check the dimensions for a few different airlines when purchasing a carry-on. Tyler and I both received Bric's soft-sided carry-on bags as wedding gifts and we absolutely love them! Being soft allows them to fit into smaller spaces and takes up less of the weight restriction. The wheels are able to spin 360 degrees which I have realized is huge. 
HAIR + BEAUTY
I recommend putting any face or make-up products that you can't go without into your quart size ziplock to bring on the plane with you. It can be difficult to replace these if your luggage gets lost. You can see which beauty products I bring by reading this
post
; I don't think any of them have changed! Be sure to pack your deodorant, if there is a specific kind you use, because this is another thing that can be hard to find abroad. For my hair I bring a travel size
blow dryer
(dual voltage),
microfiber towel
, brush, and a curling iron. I kept trying out different dual voltage curling irons but it never worked out. I was really excited to find that I could actually purchase my favorite
Nume wand
with a European plug. This worked so much better for me than trying to use a converter/adapter. Another random item that I'll add in here is a
travel steamer
. Your clothes will undoubtedly be wrinkled so this will be extremely useful.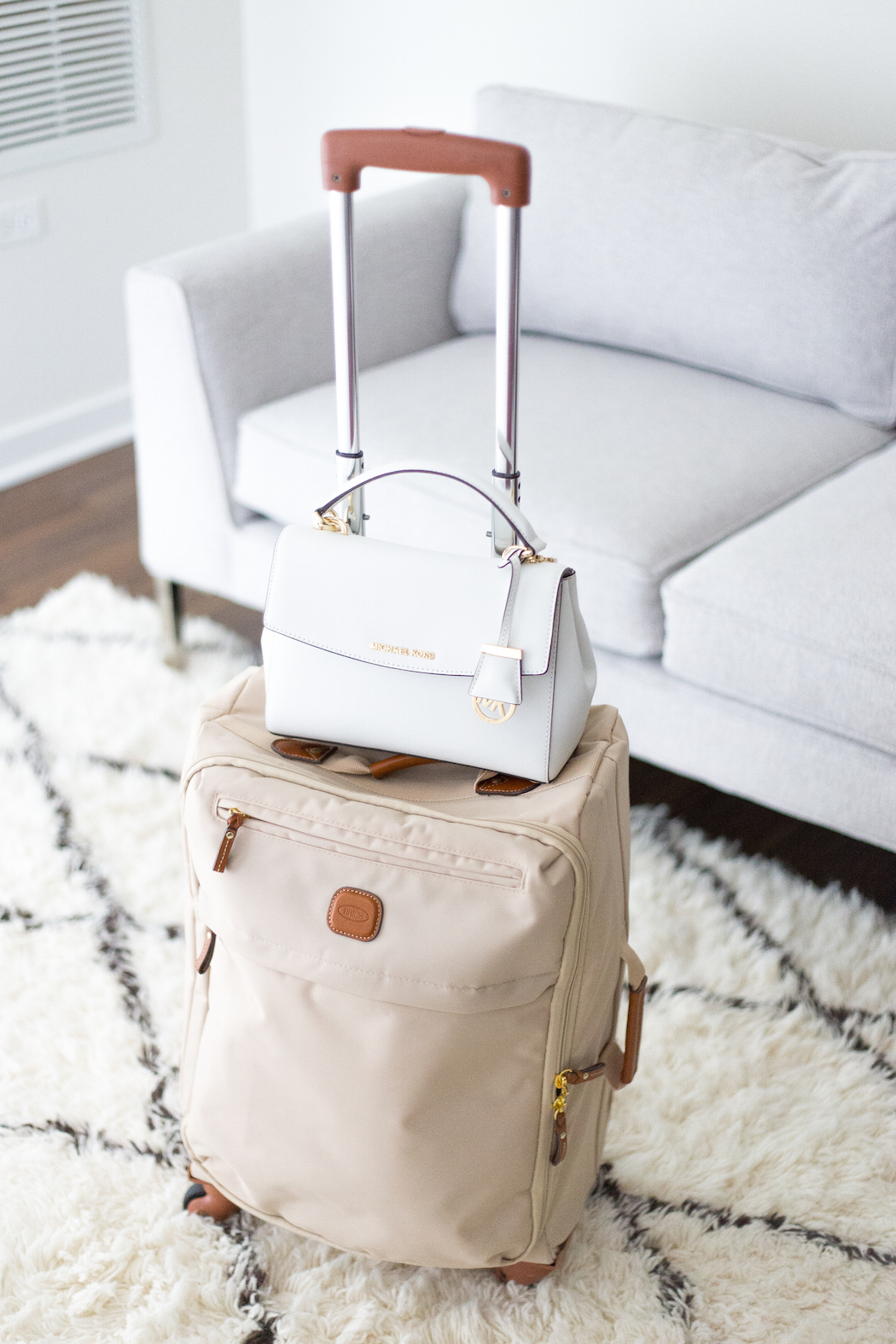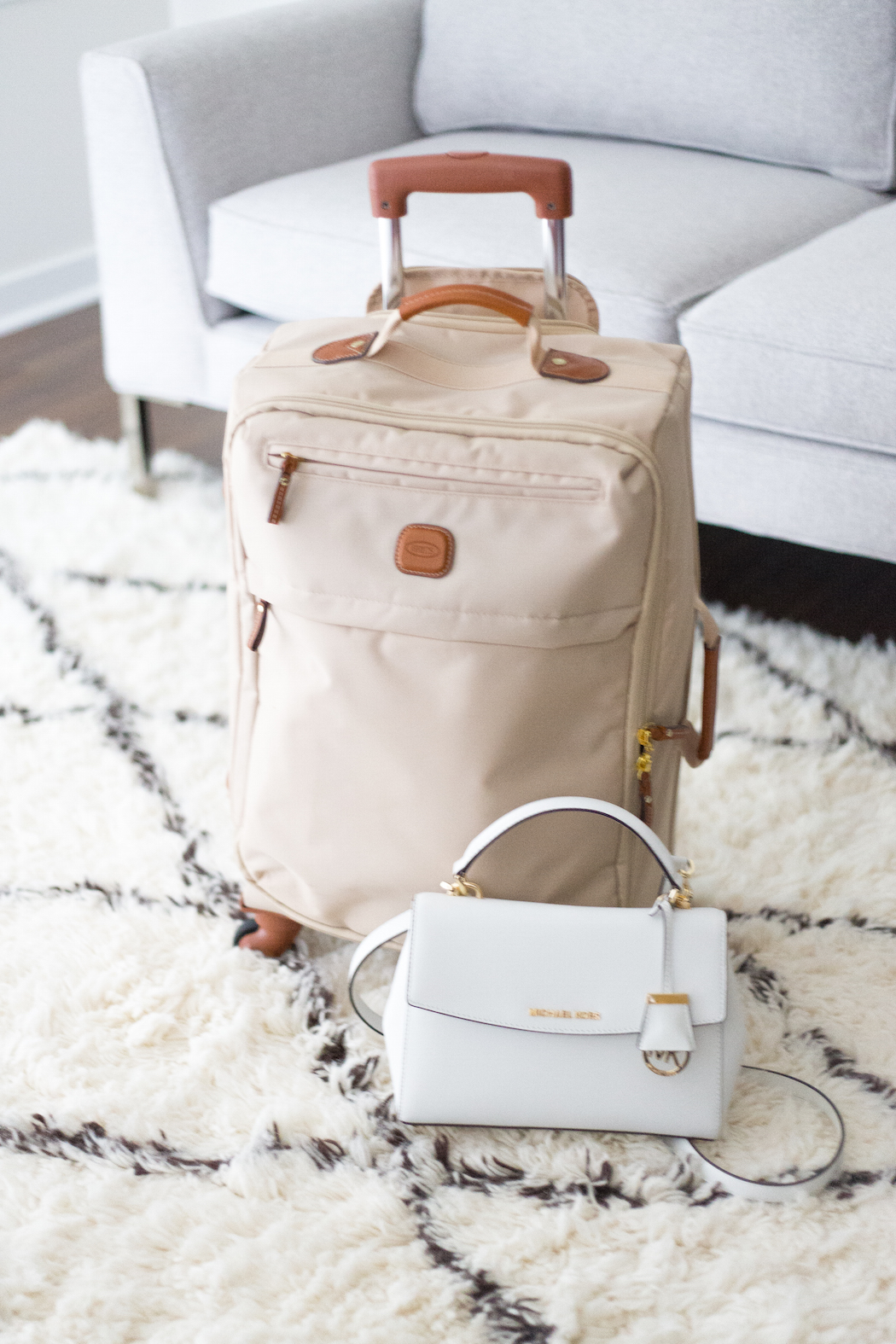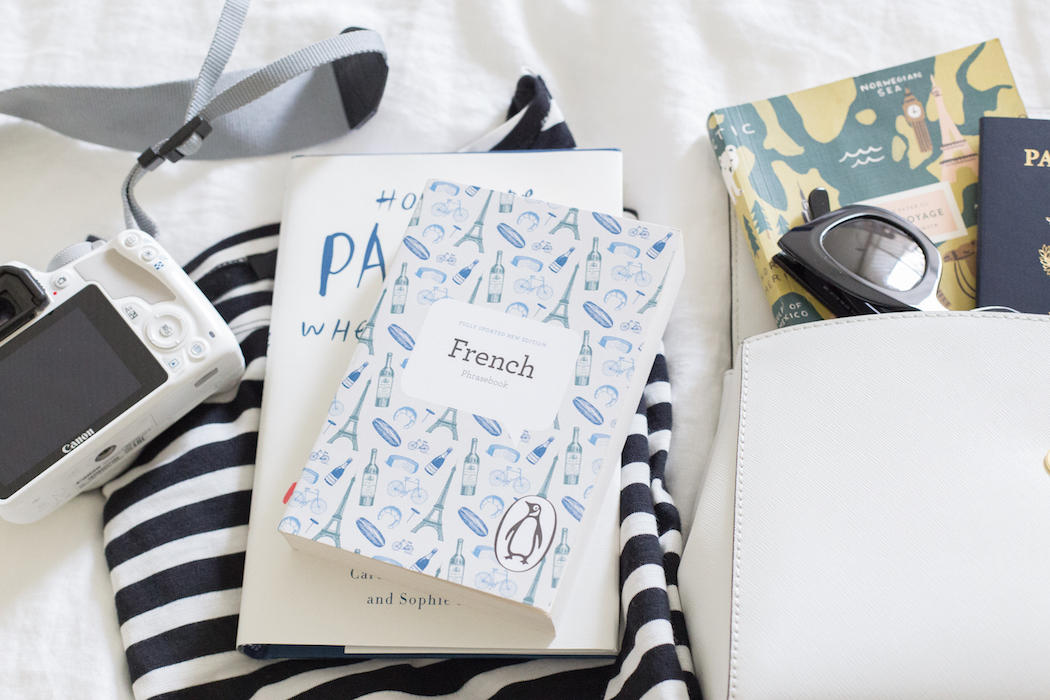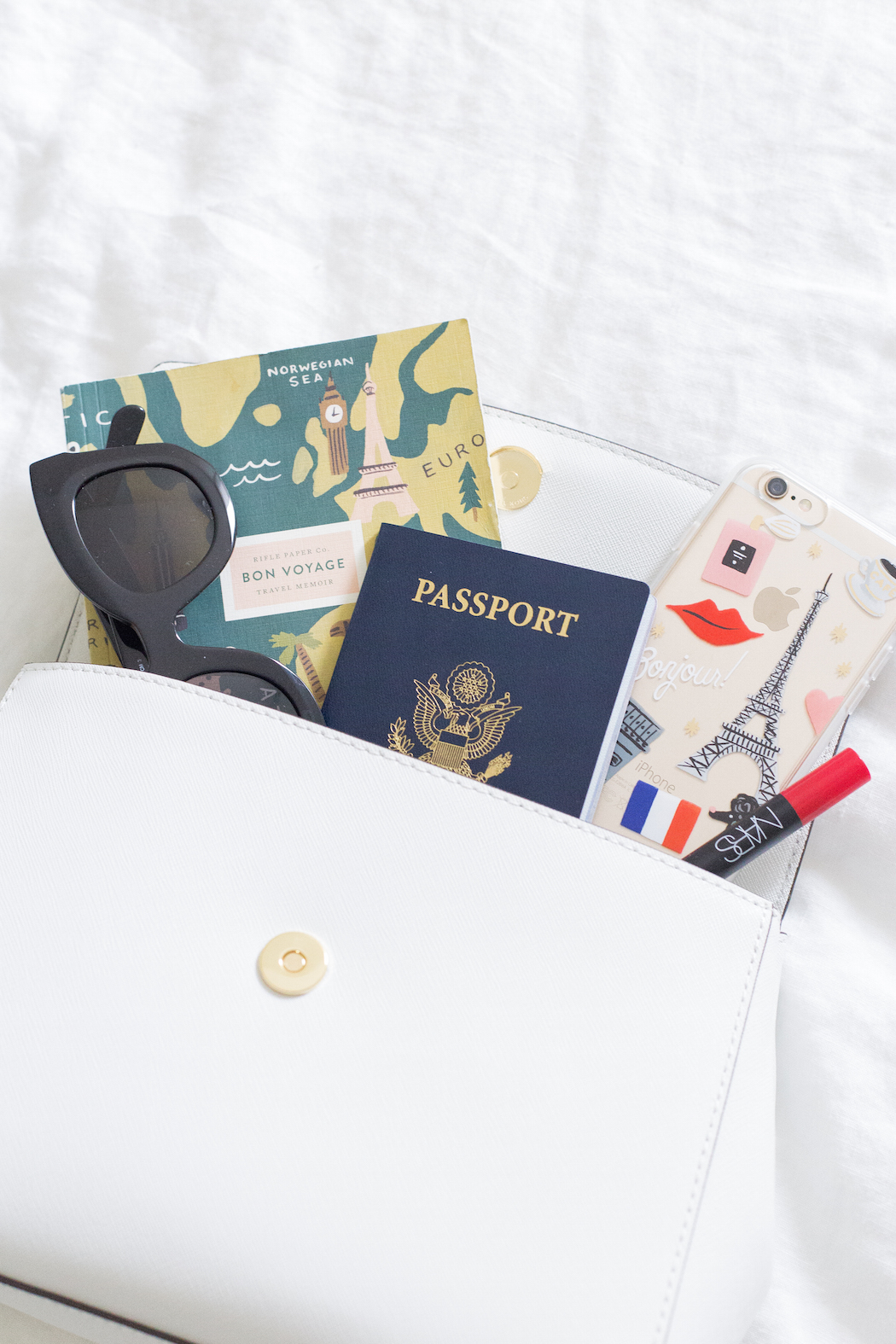 I hope this post was somewhat helpful. Does anyone else always have to fight the urge to overpack? I think I'm slowly getting the hang of it… 🙂